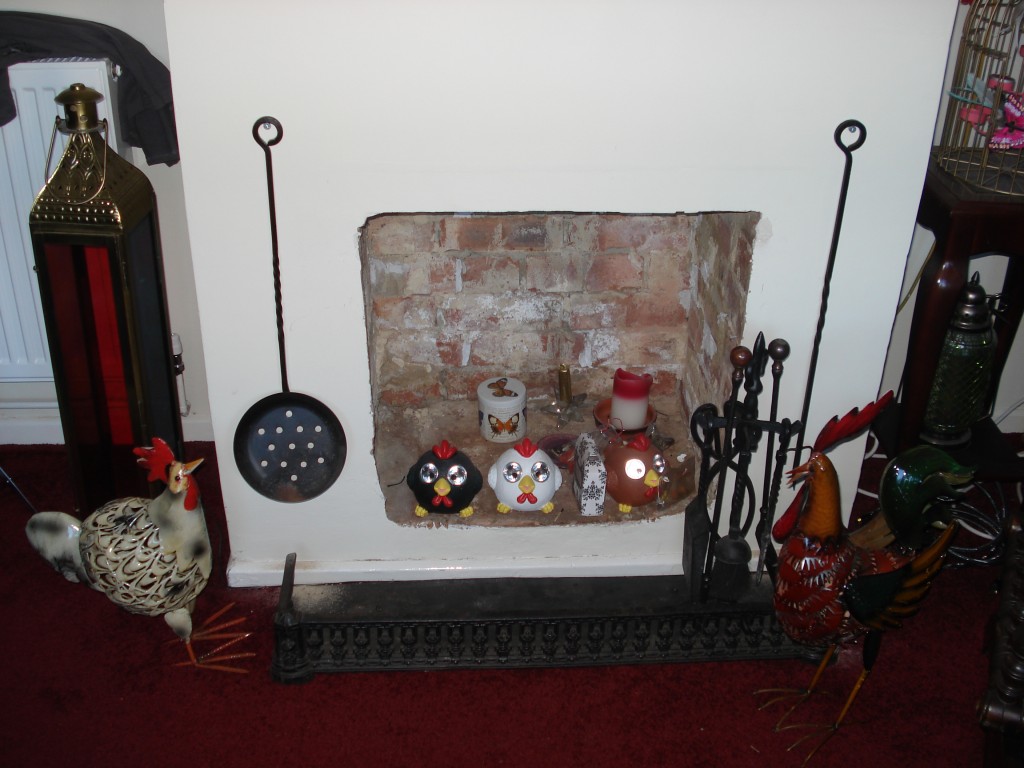 Over the bank holiday we headed over to Newbury to help Jam's mum tidy out a few things. She has bought a house in Malta and so quite a few of her lovely things were up for grabs. Having admired the chestnut roaster and toasting fork as well as the fireside tools for some time I asked if we could have them & we got a bonus grate as well. The plan is to install a wood burner in this gap before winter proper sets in. The metal chickens were a recent new addition from Haynes of Challow, I couldn't decide which one I liked the best so they both had to come. We also claimed this rather beautiful rug which will be going on the floorboards in the spare room (its still rolled up as we have to lift the carpet and sand and seal the floorboards first).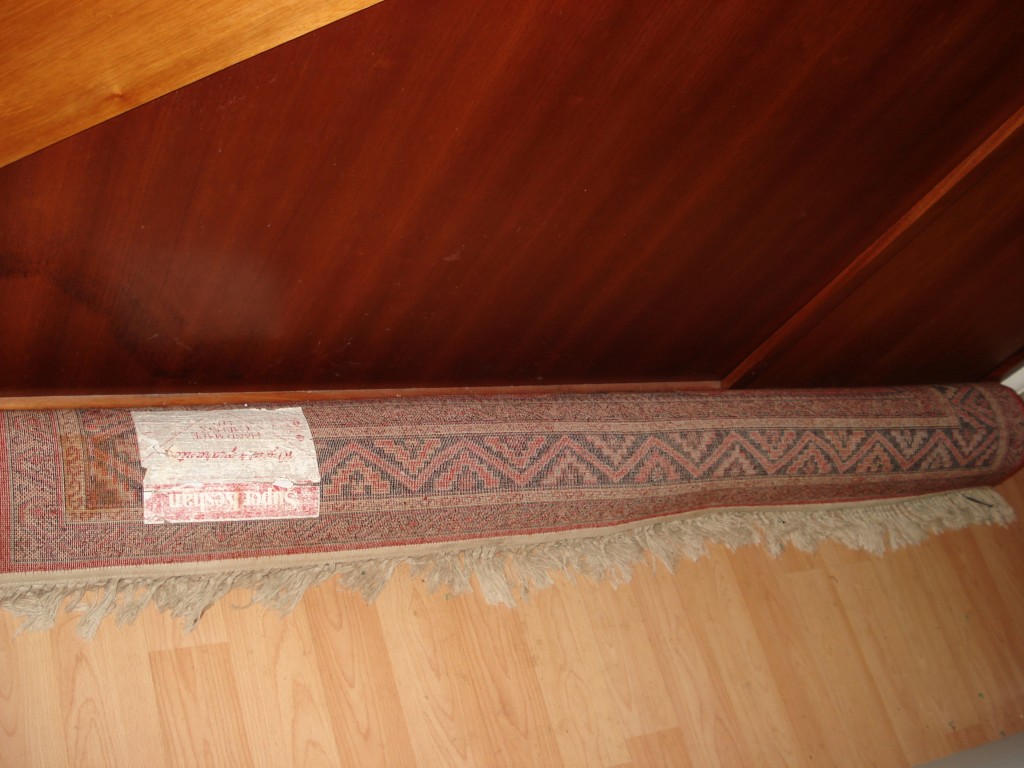 Our final piece of bounty from Jam's mum is this quite stunning rocking chair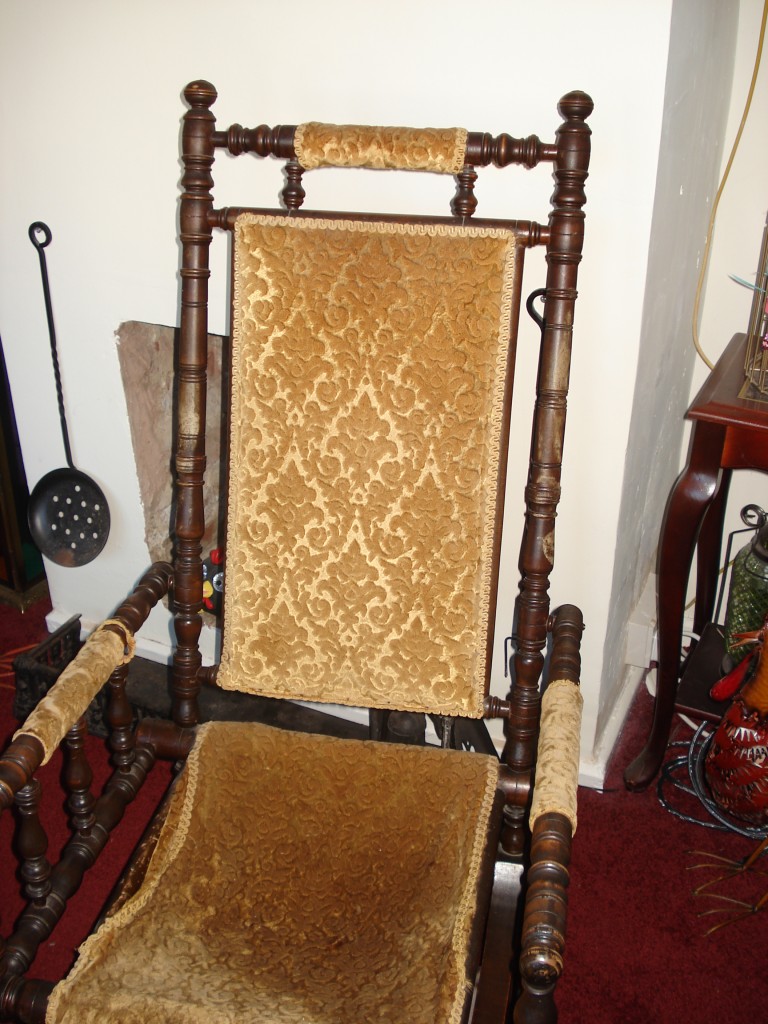 Jam's mum thinks its American and it does need some restoration particularly on the seat. For one member of the household however it seemed to be perfect just as it was.
On the way back from Newbury we stopped off at the garden centre/antiques center which had get more treasure to be brought home, first these Delph houses (they used to contain whisky but sadly that's all gone). When I saw them I thought they would look perfect on my bookshelf and lo and behold they do.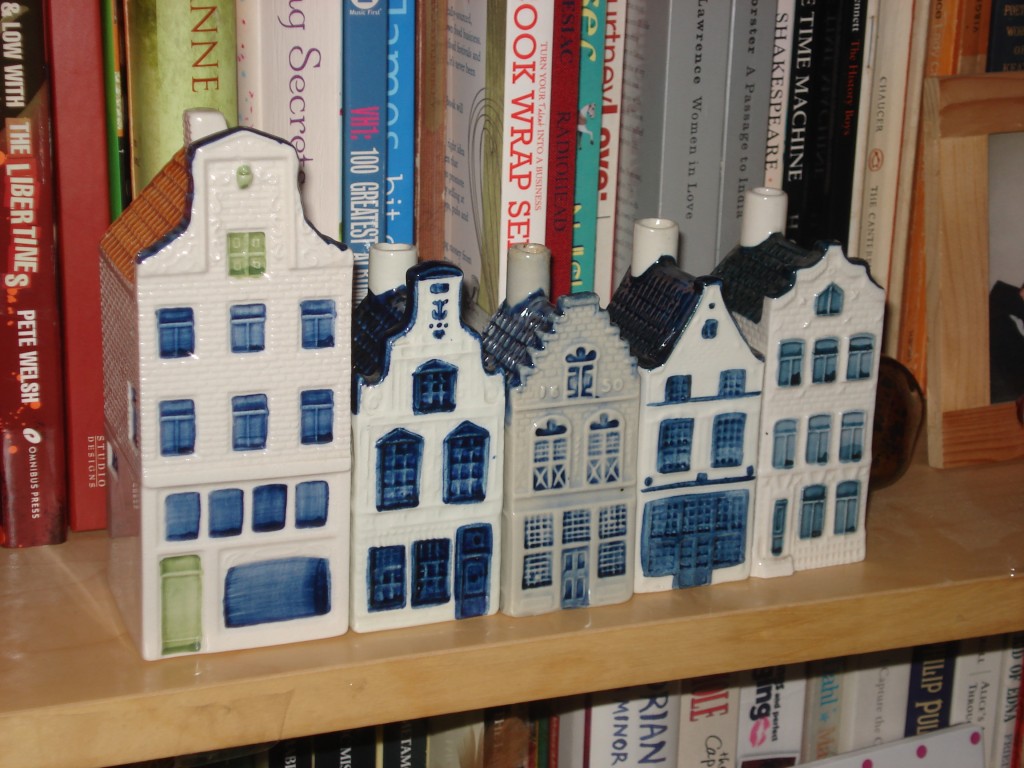 Also added to my porcelain possession is this lovely hen moneybox perfect for dropping our egg money into.
Probably a good job the bank holidays are few and far between and I don't get an extra day to acquire things every week!