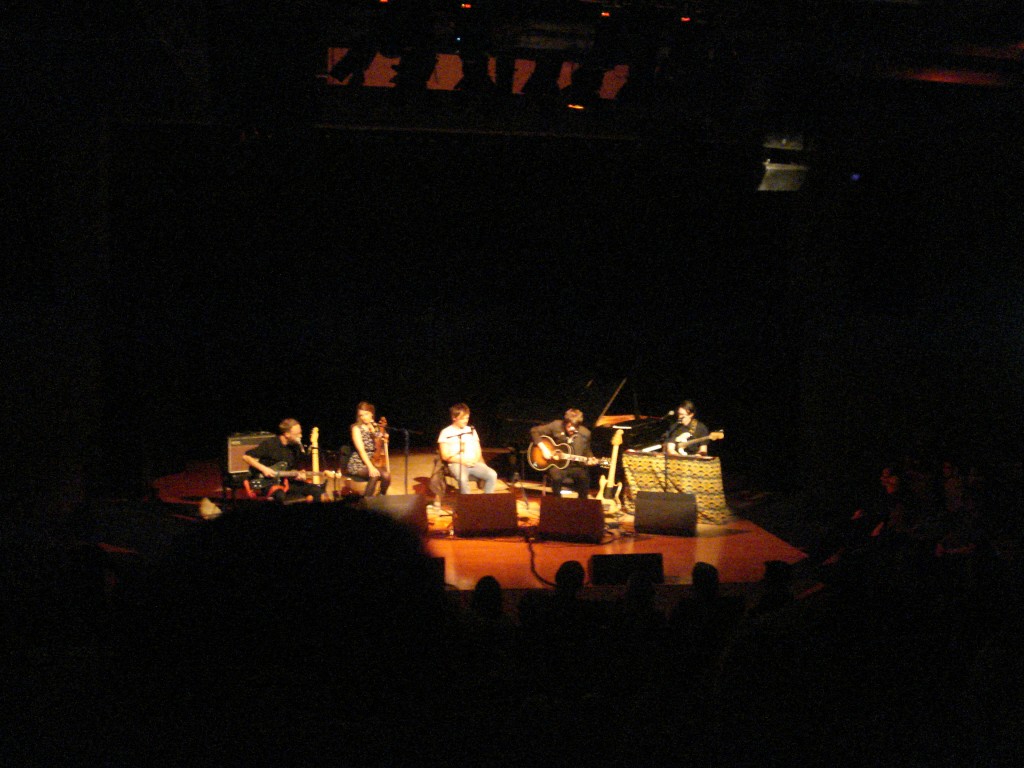 Last night Jam and I headed to the land of many roundabouts (as it turned out this description was very apt) to see my favourite band Idlewild.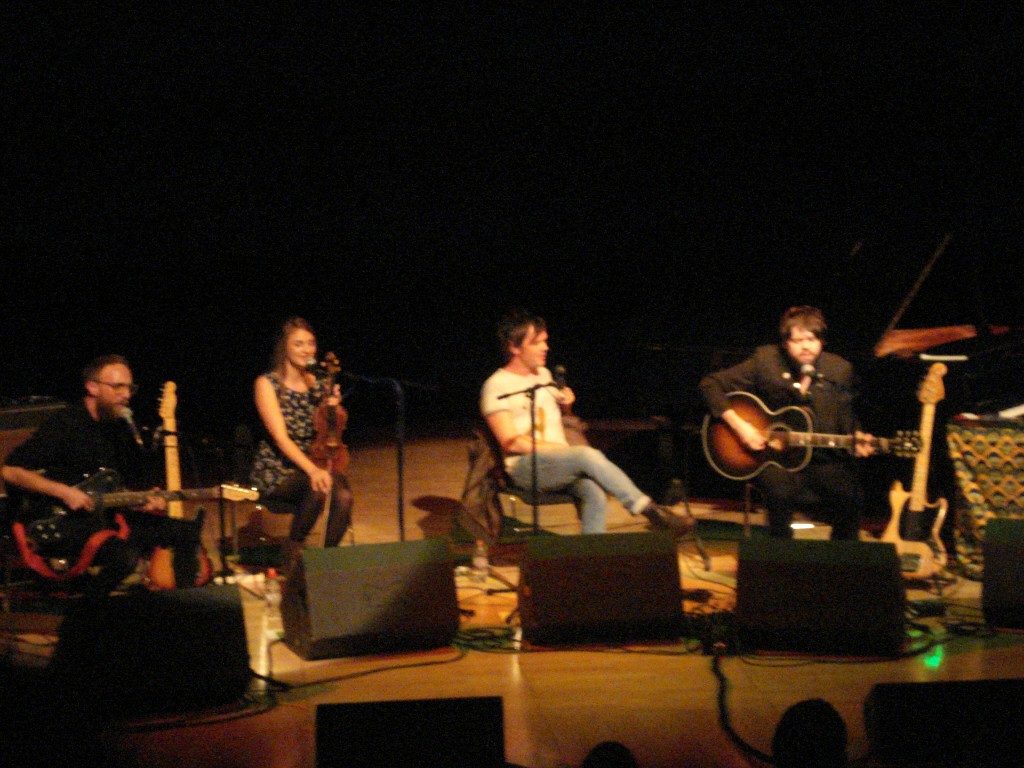 The opportunities to see them have been few and far between of late as different members of the band worked on different projects and I began to wonder if there would be a new album. When we went to see Roddy Woomble perform on his own a few months back he mentioned a very small idlewild acoustic tour with the only date that was anywhere near us being Milton Keynes. Tickets were swiftly booked. A few days before the gig an announcement went out via the website that the violin player  Lucci Rossi had joined the band perminantly and would be playing violin on the acoustic tour. What the website didn't tell us was that Roddy also seemed to have picked up a new skill.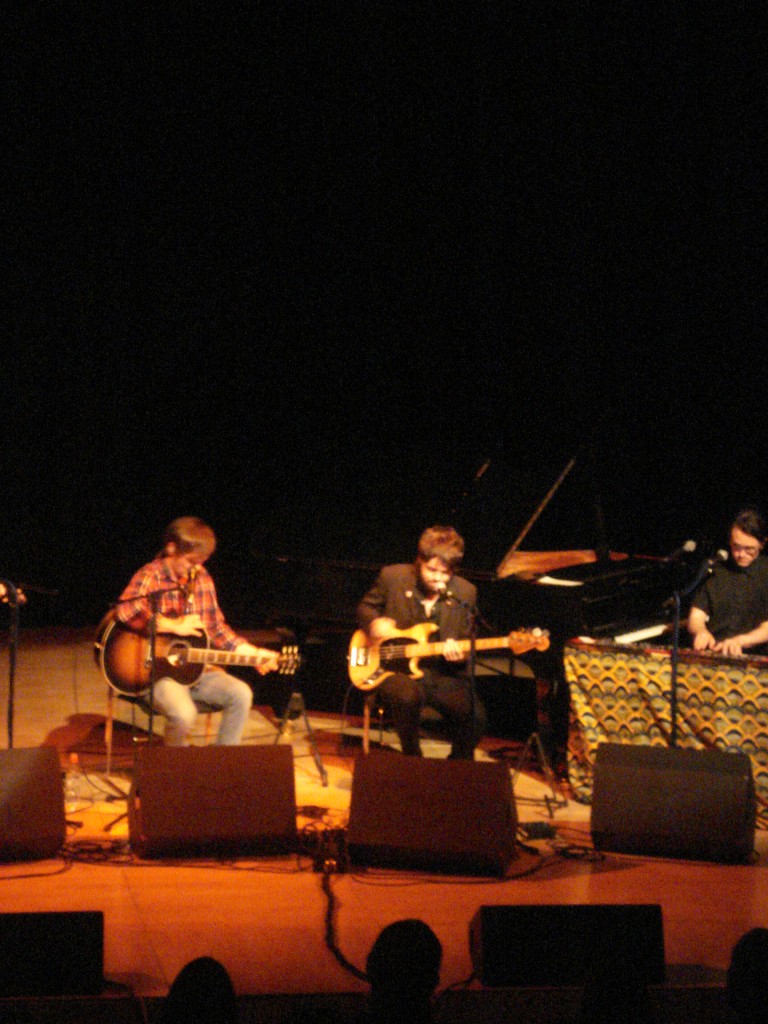 Roddy was playing guitar! Thanks to the roundabouts of Milton Keynes (I lost count as we had to go through 20) we arrived just as the set has begun, thankfully we got to our seats just in time for one of my favourite songs 'Little Discourage'. After that sterling start the hits came thick and fast, you held the world in your arms, American English, with a few less known tracks like the bronze medal thrown in for good measure.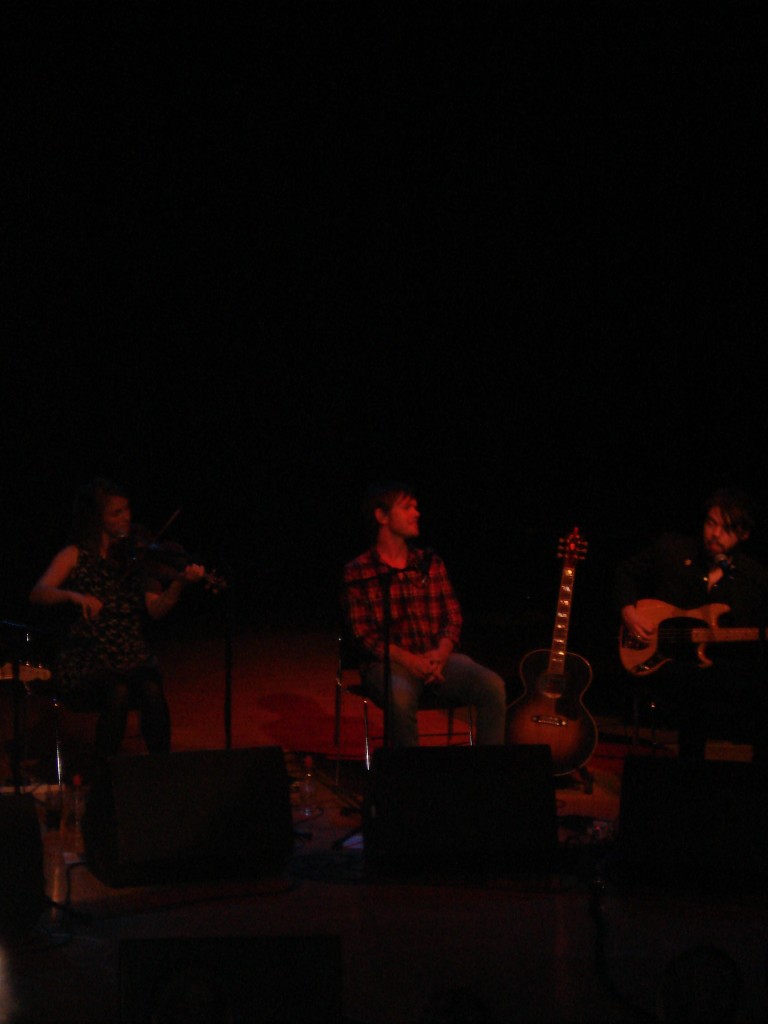 The violin definitely added an extra level and the set roared to a close with Scottish Fiction. It was great to see Idlewild playing live again, I'm really excited to hear the new album which is due out next year till then they'll be back in the studio.