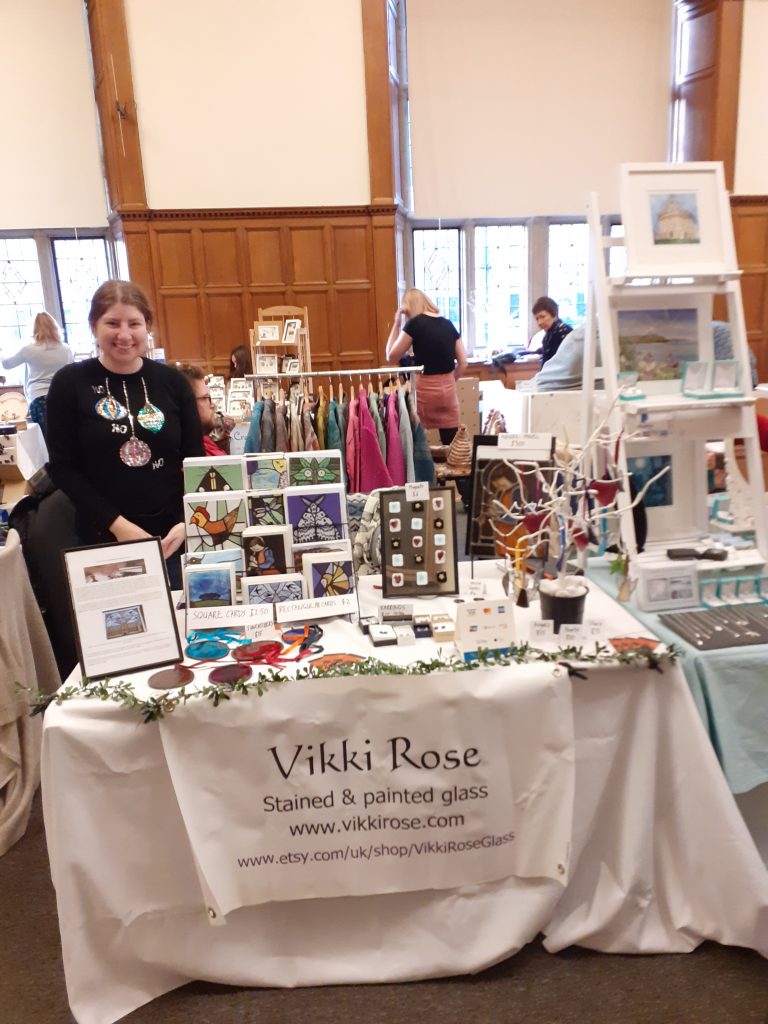 So the weekend was the excellent & long awaited Oxford Etsy Christmas fair. This year it was held at the Oxford Examinations school which felt like a very post venue (there was a beautiful ceiling with animals on it, I was under the boar).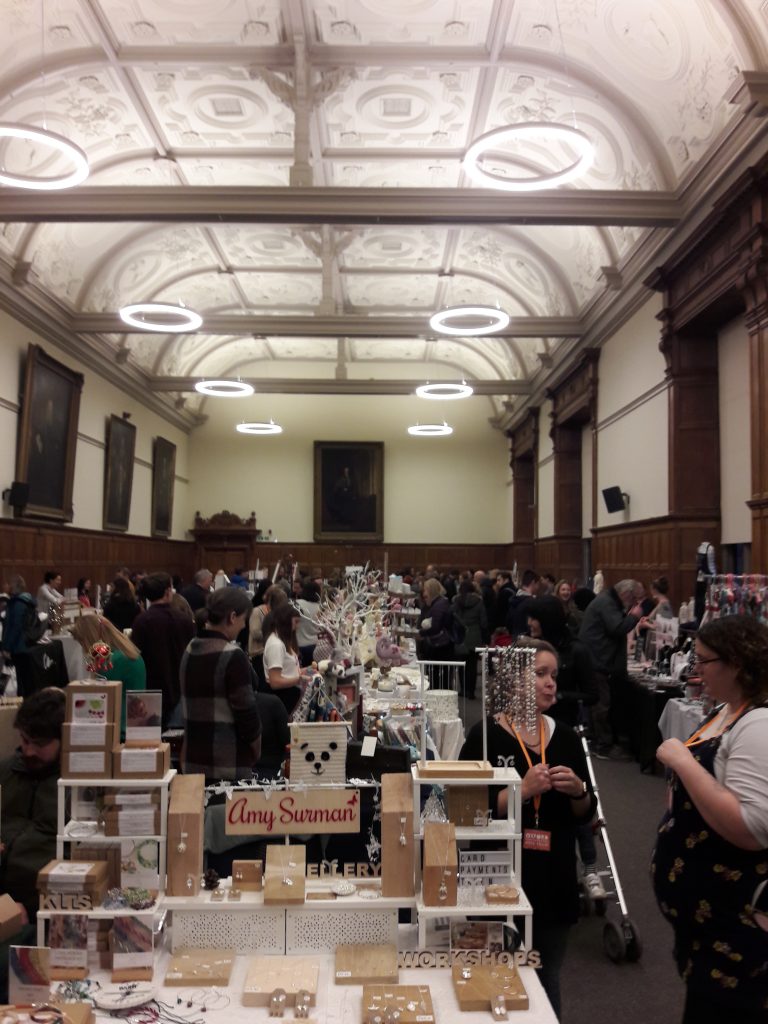 The weeks before the fair were a blur of activity as I finished off some more angels (the jewel colours seem to be my most popular so I did a large batch of purples, pink and reds).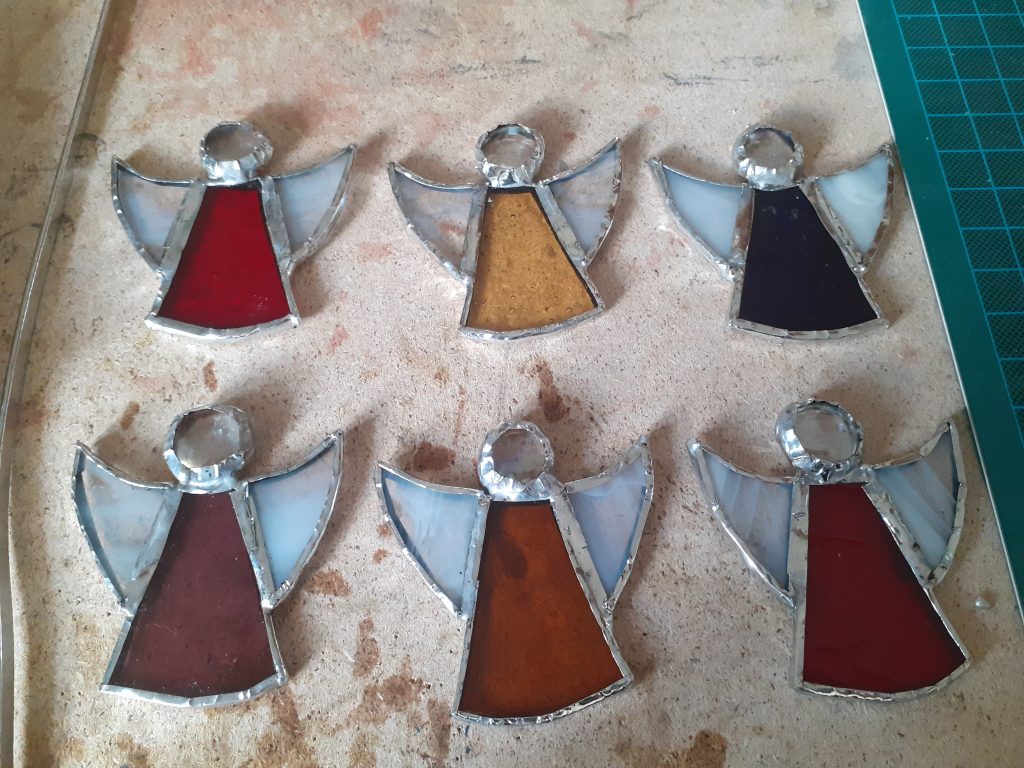 As well as working on some stars (fiddly but very pretty).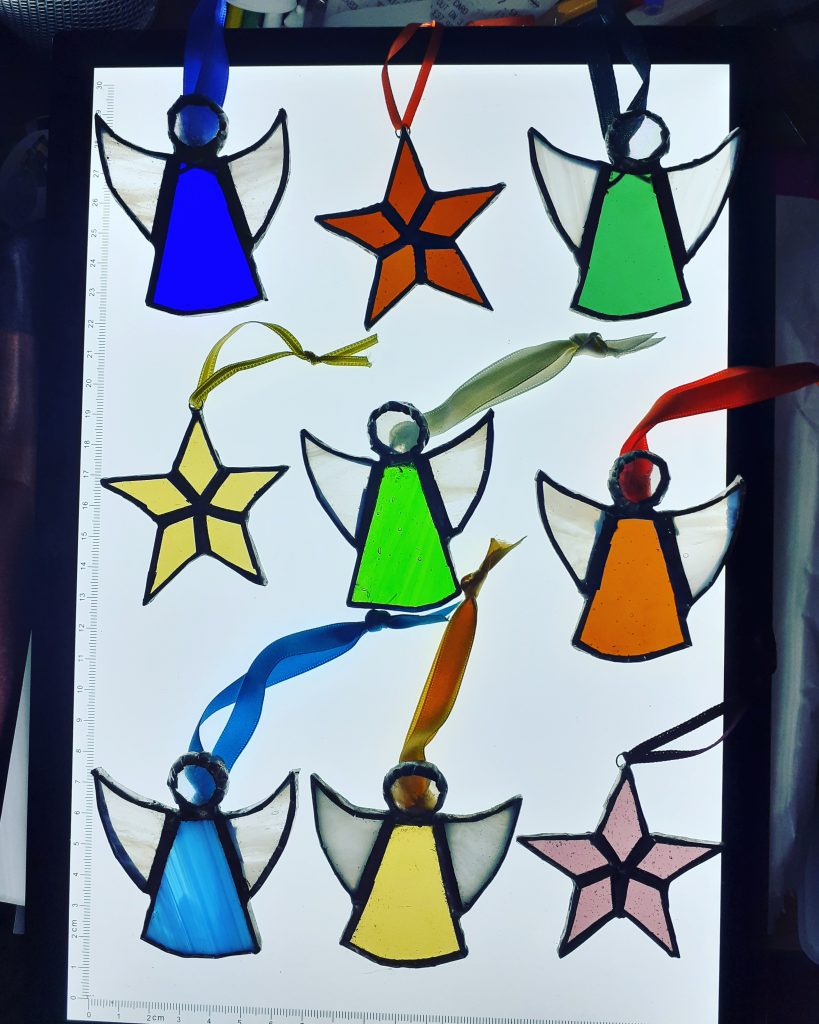 Finally new for this year were some fused hearts (the glass was left over from my Burne-Jones angel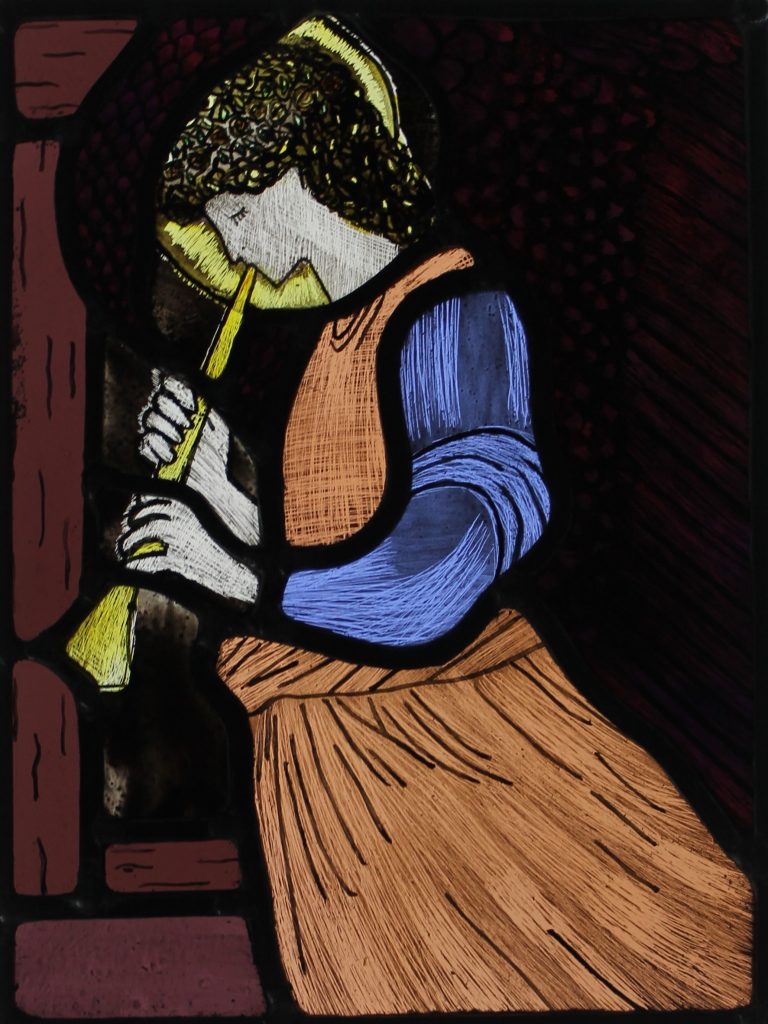 and because its fusing glass I decided fused hearts would be nice for Christmas (really pleased with how these turned out).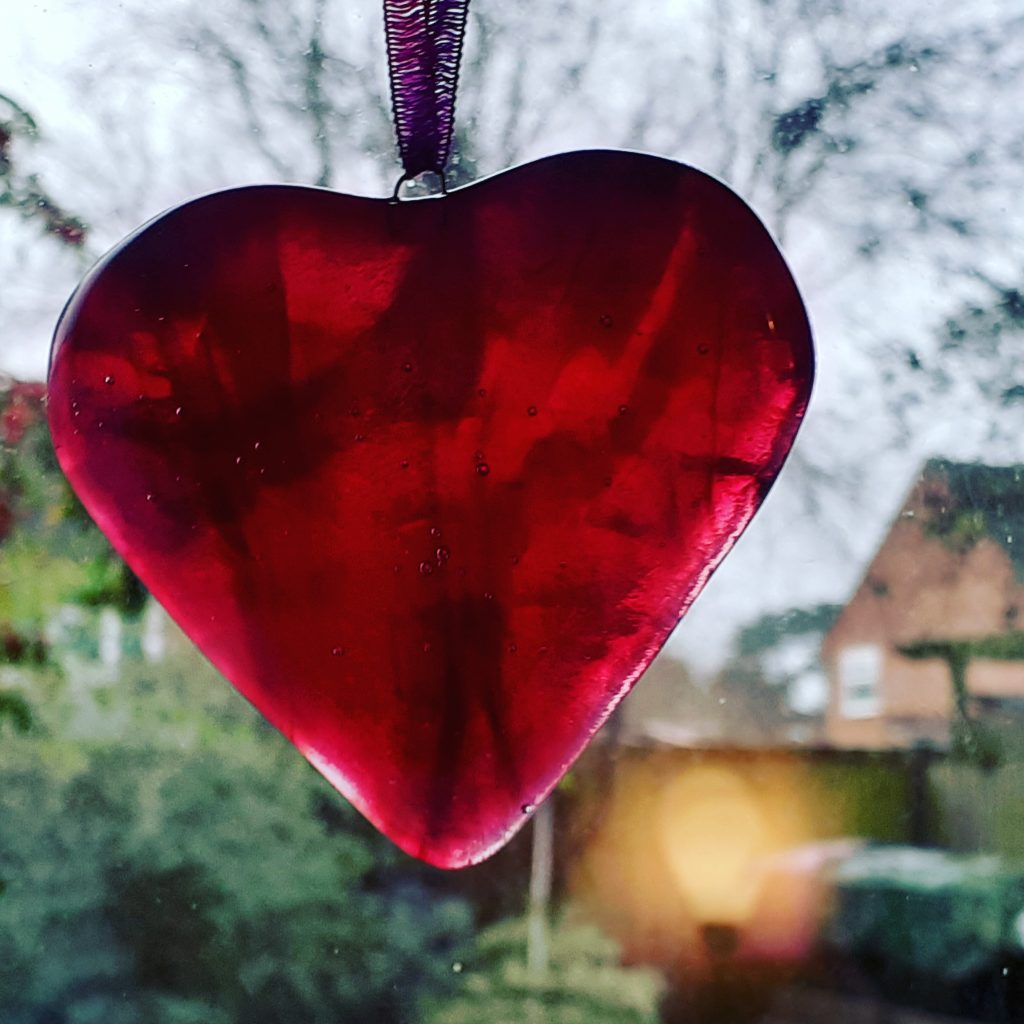 I had a really fab day at the Christmas fair, met some lovely people and met some excellent fellow stallholders 🙂