In progress at the moment are a few spiders and dragonflies for the garden, a pheasant, a blue goddess and more moths…
Below is a selection of some of my previous pieces.
Green man – Sold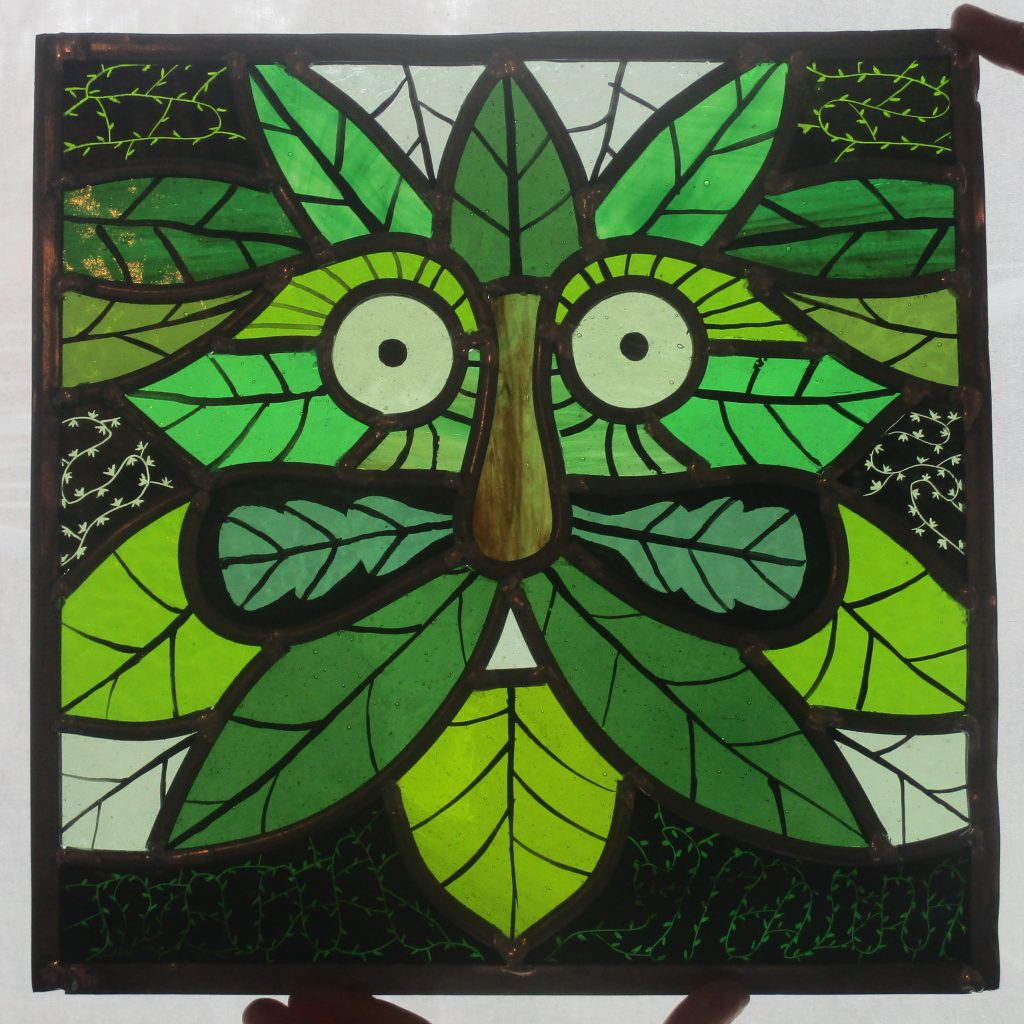 Busy bees panel – available- please email for details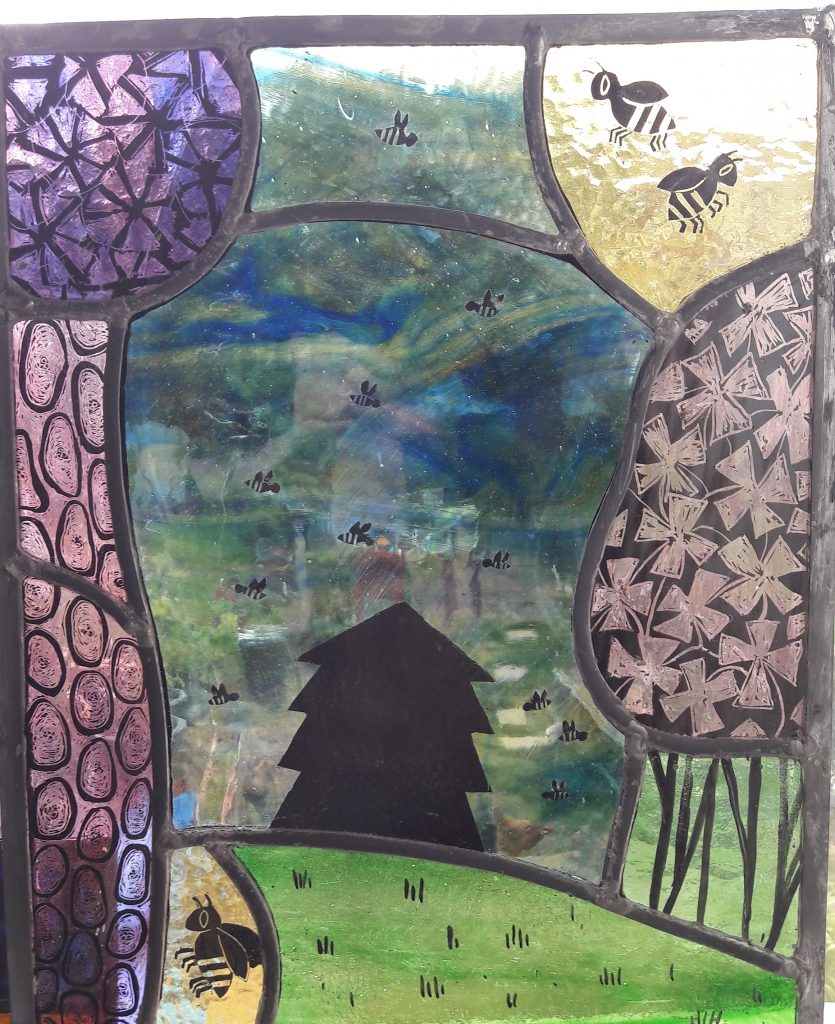 Wittenham clumps panel – sold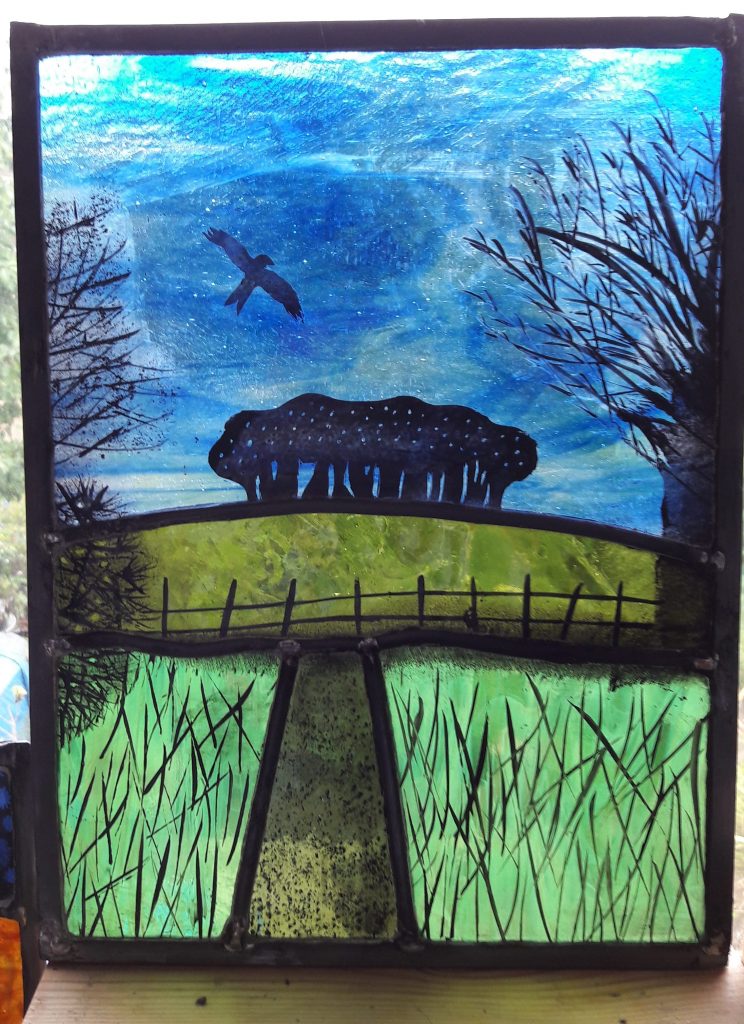 Custom colour dragonfly panel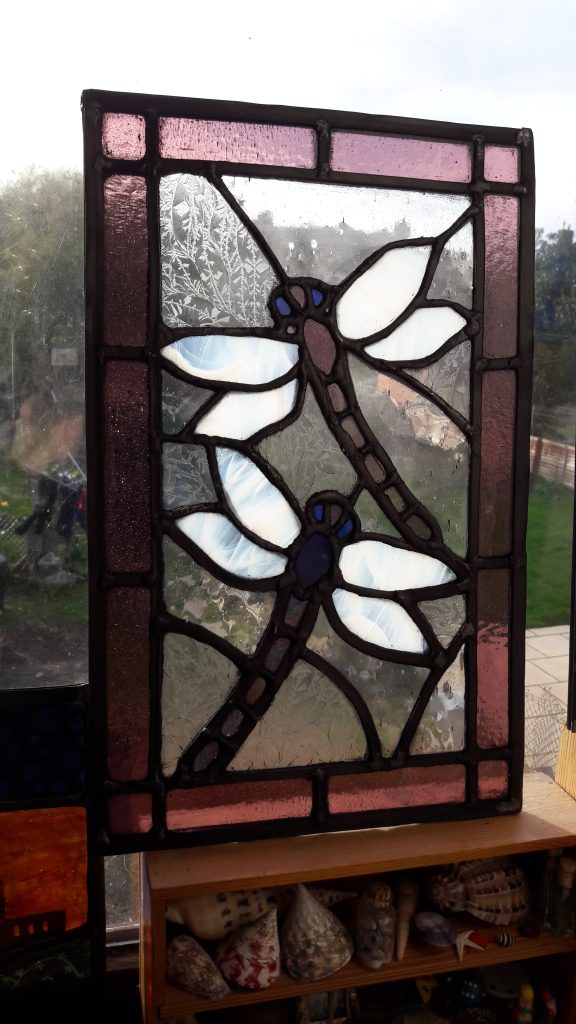 Painted Black Arches moth on the light box.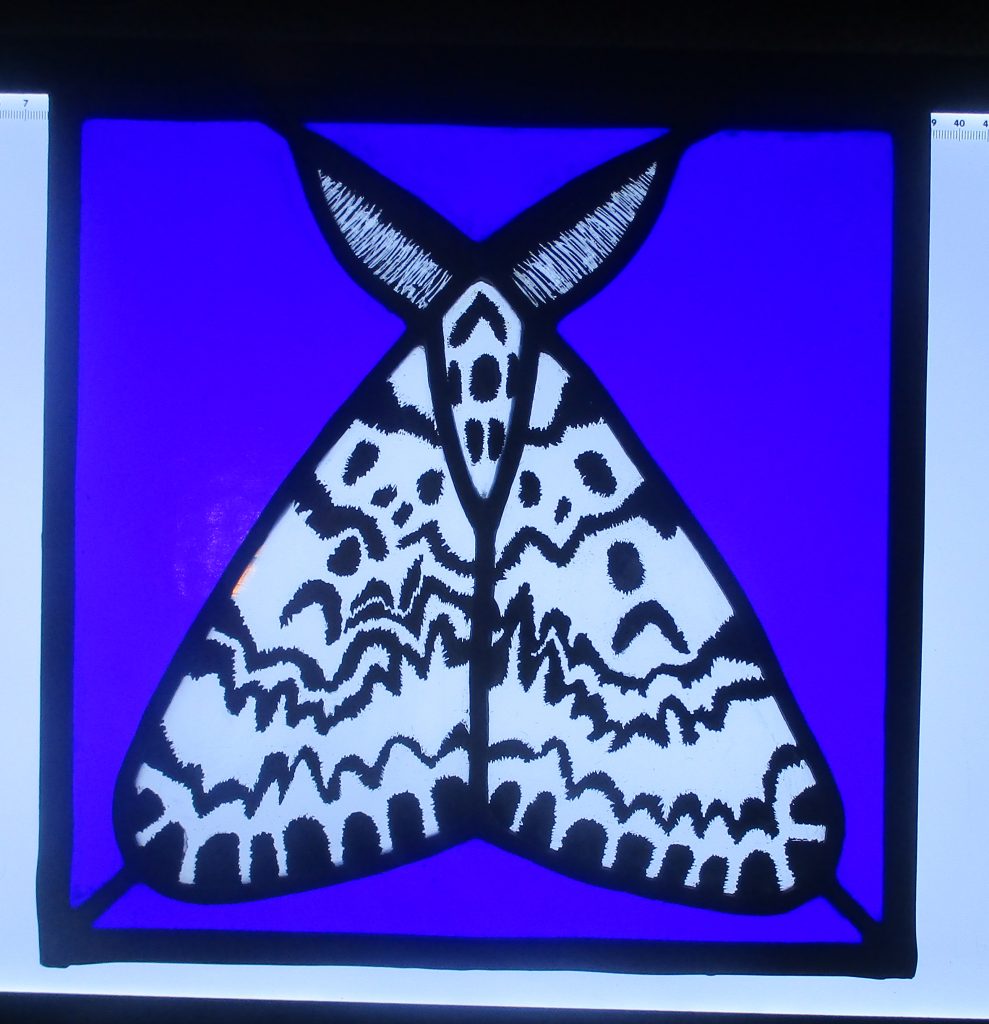 This painted chicken was inspired by the hens I keep & looks particularly like Hermione the hen.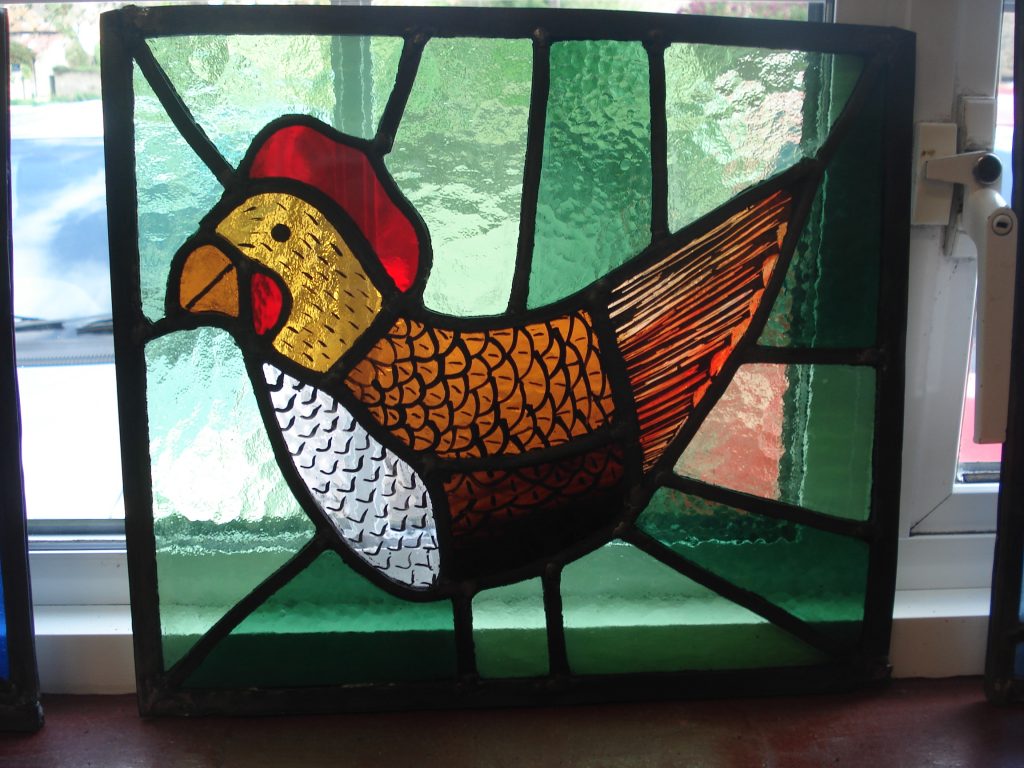 A selection of the small suncatchers I produce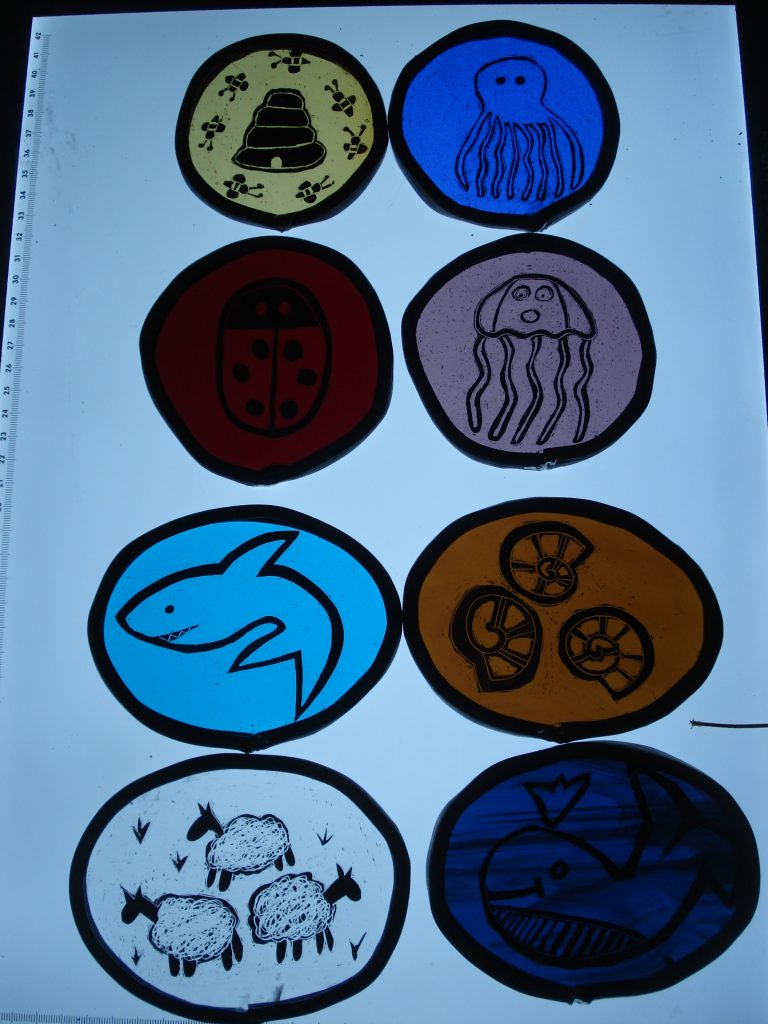 This mermaid panel is a design by Jody & Delina Sheppard. I chose purples as the main colour for the mermaid and fish and black baroque glass to add texture to the hair.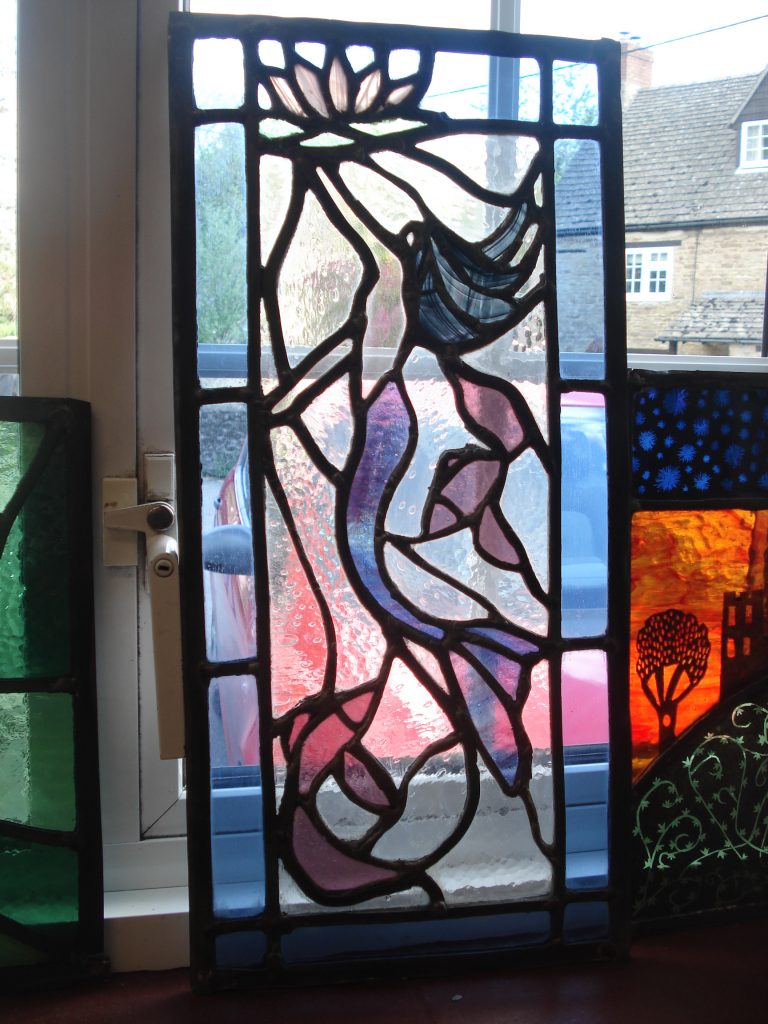 This is a small suncatcher completed at a painted glass workshop. It's called 'waggle dance'.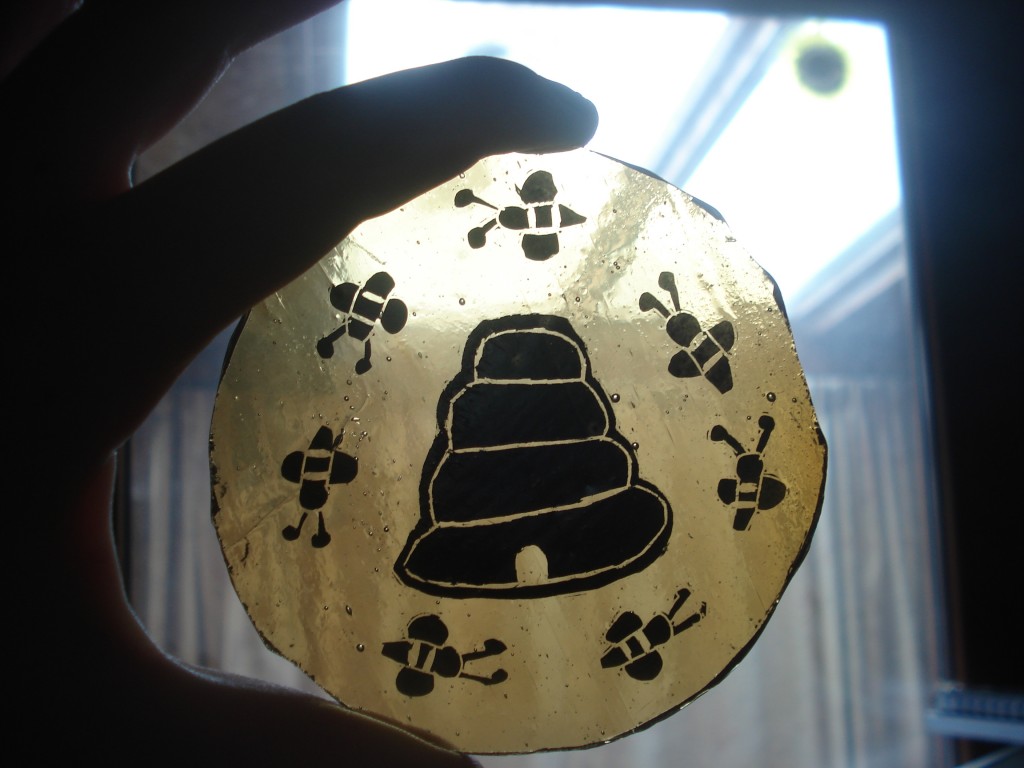 Castle sunset panel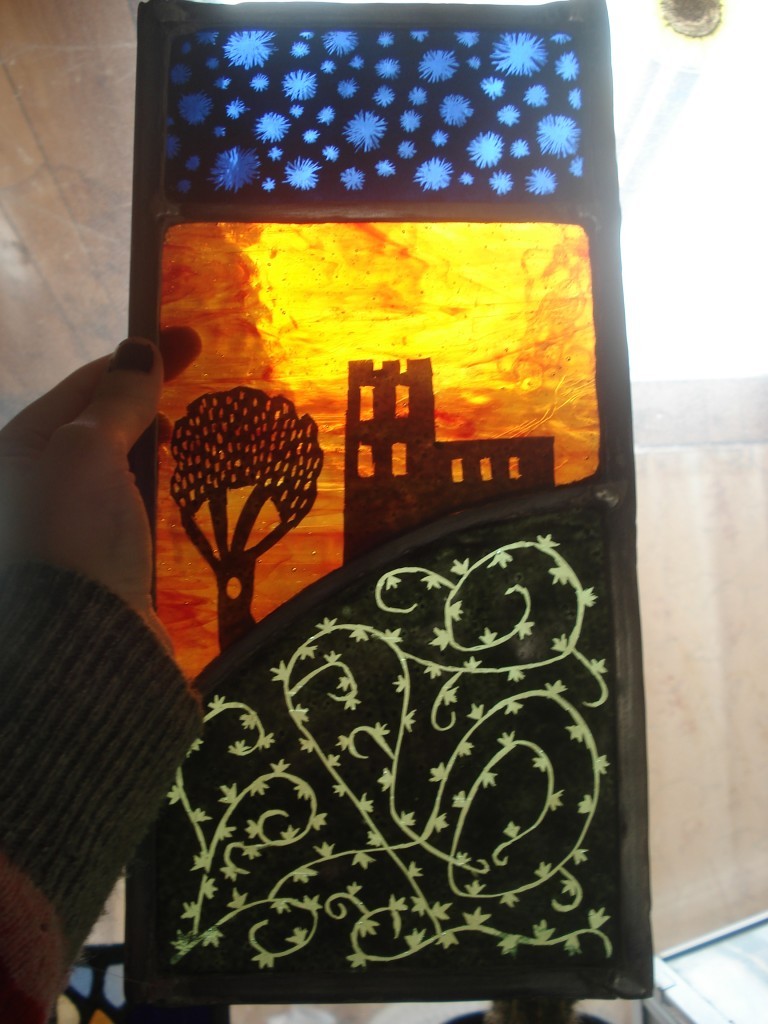 After completing the dragonfly panel I wanted to try some copper foiled dragonflies to hang up without putting them into lead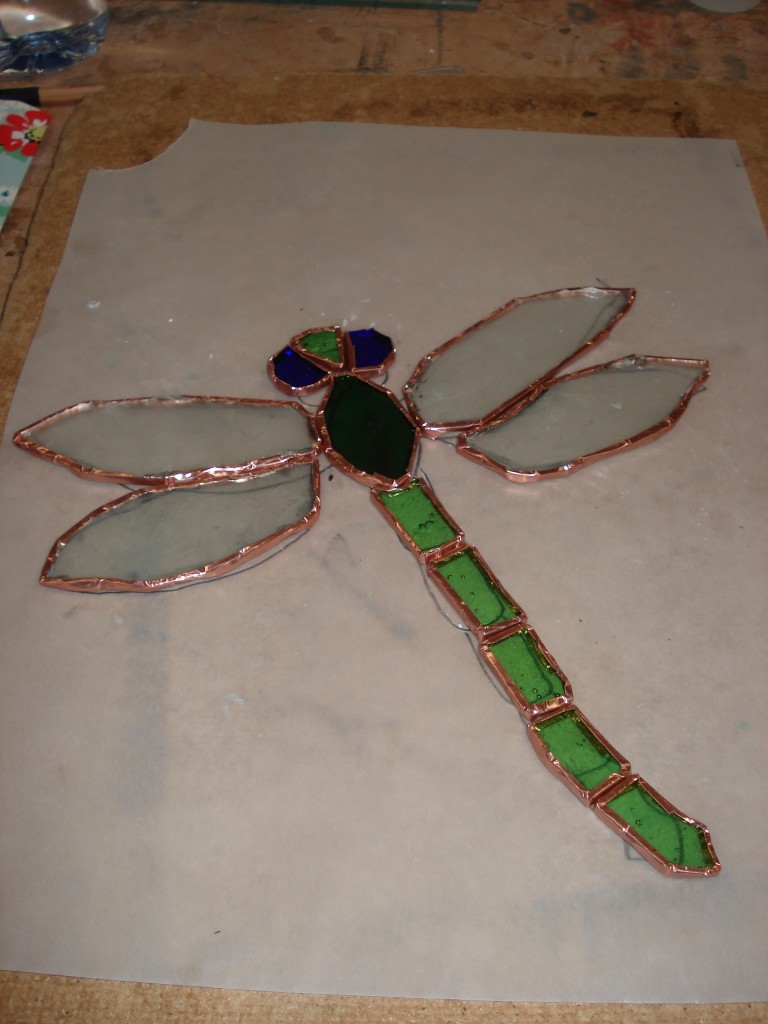 so I made one green one blue and a purple one.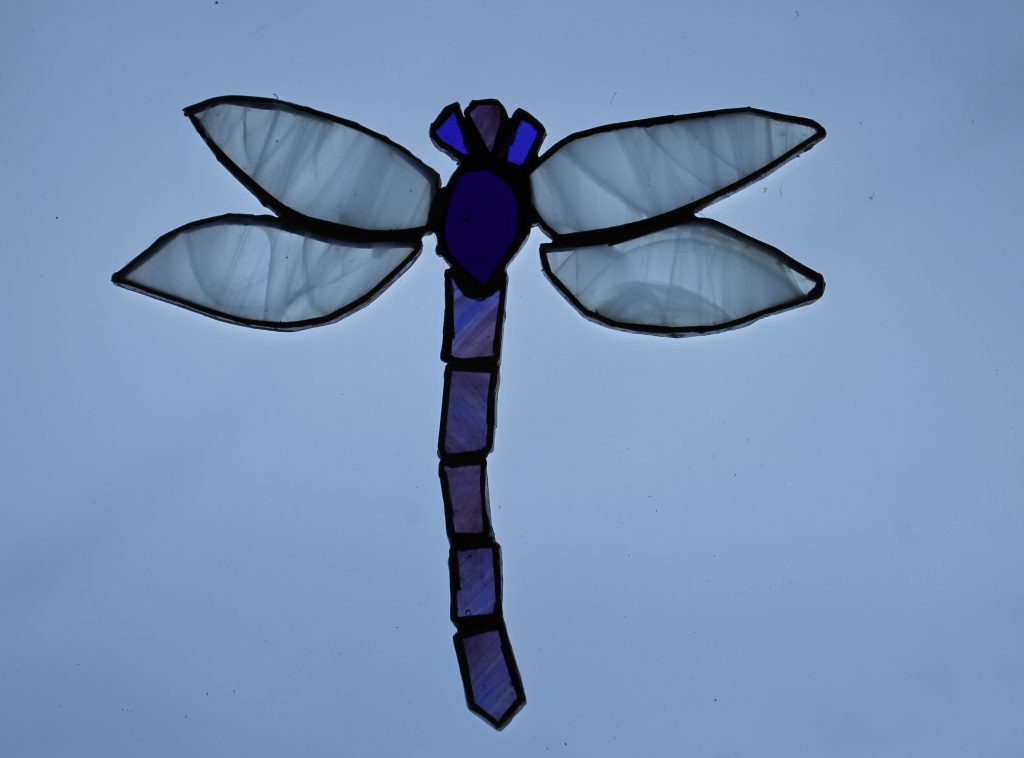 Dragonflies Panel – this design was adapted from a quilting pattern, the design is quite intricate with the dragonflies being done in copper foil and them being dropped into the surrounding lead. More about that here.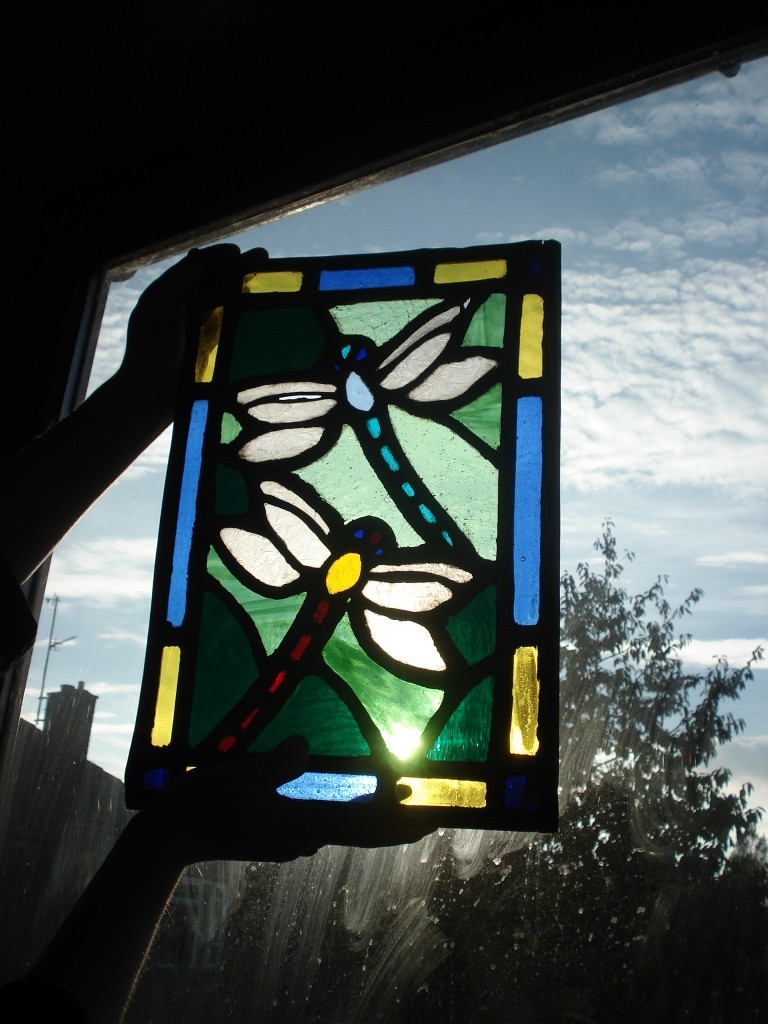 My first piece of stained glass adapted from a transparency pattern of a deco barn owl. You can read about the process here