In progress at the moment are a few spiders and dragonflies for the garden, some more moths, 4 season inspired roundels, a blue goddess and an angel
Below is a selection of some of my previous pieces.
Swifts over the Oxford Natural History Museum  – Shortlisted Nature in the City Prize RSPB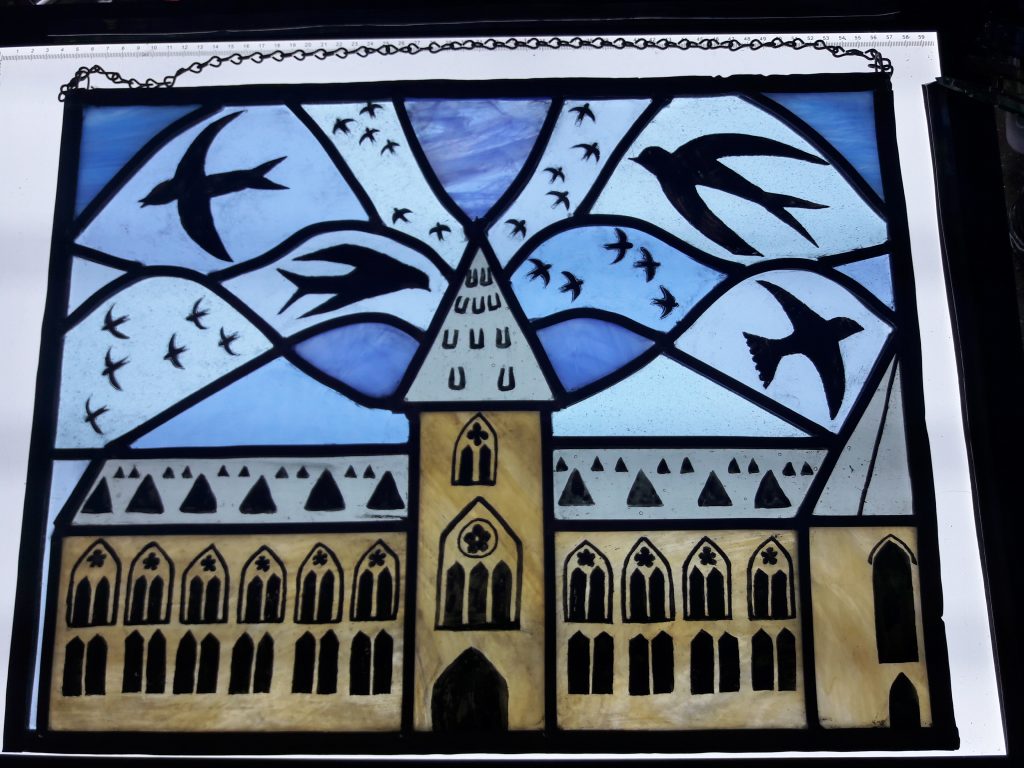 Ruby tiger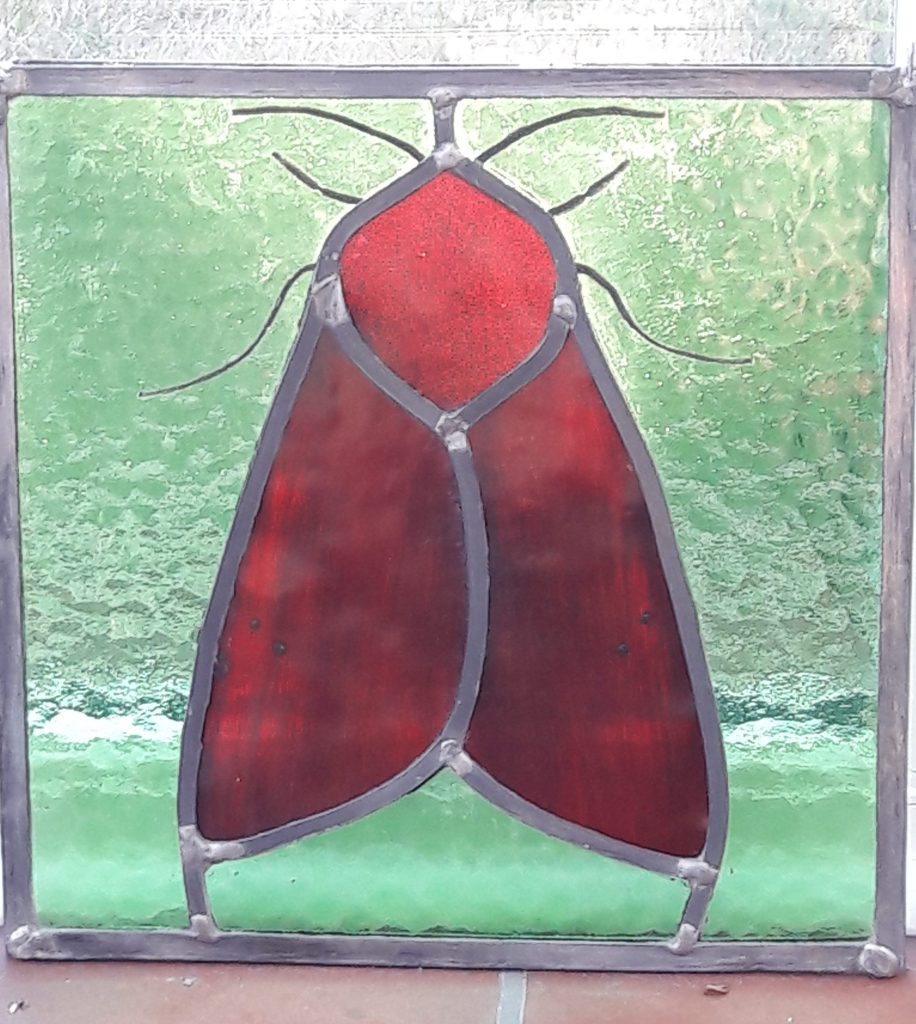 Pheasant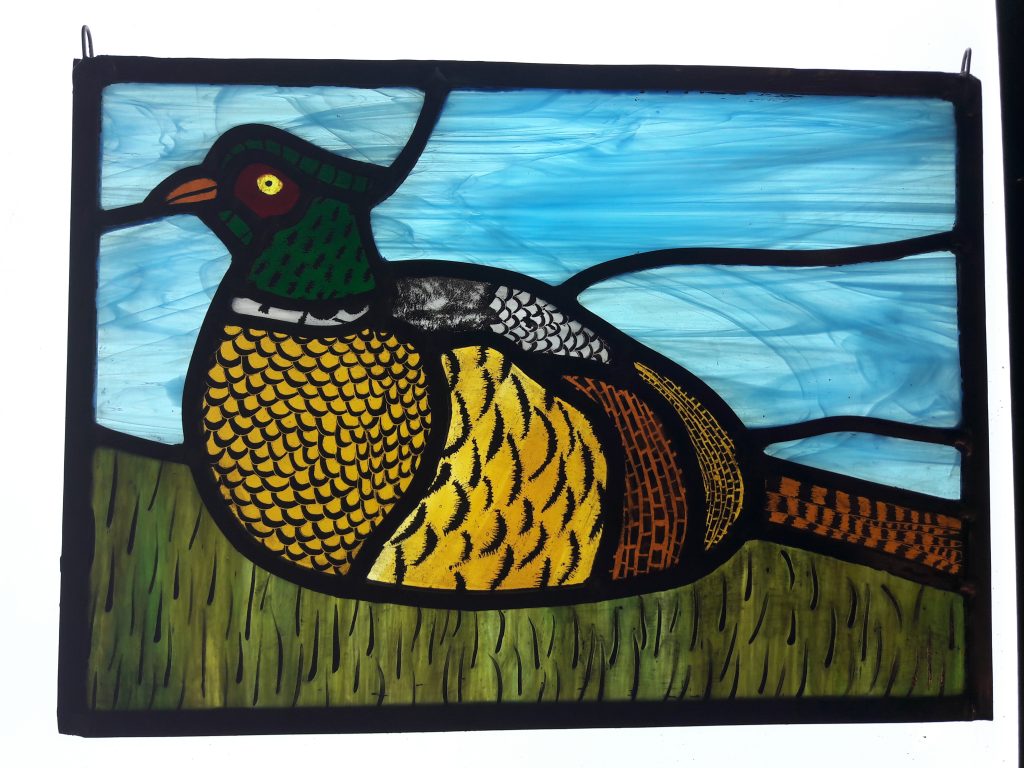 Scarlet Tiger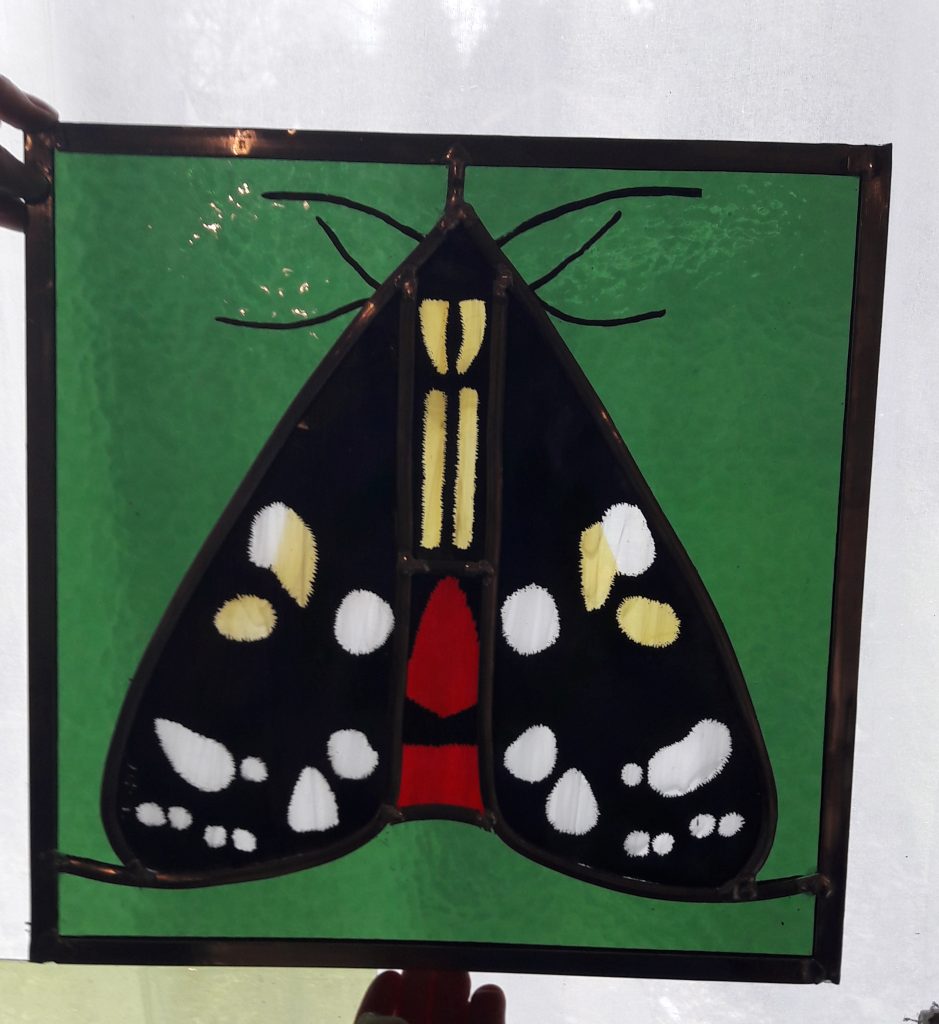 Newt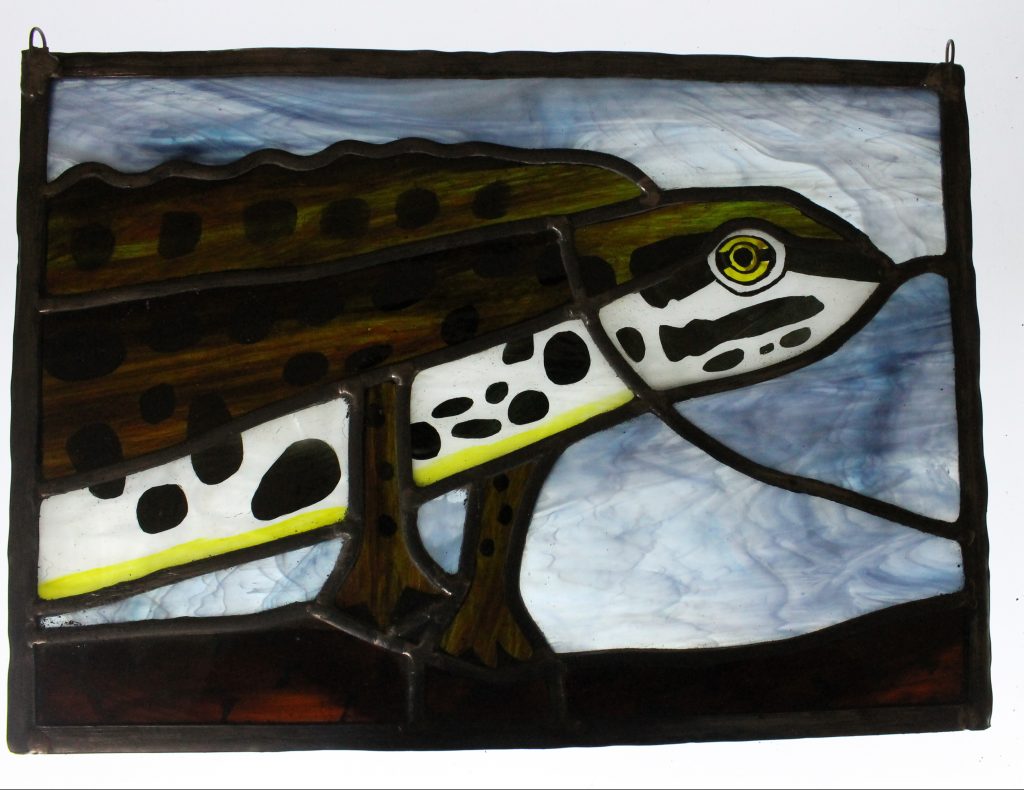 Faraway tree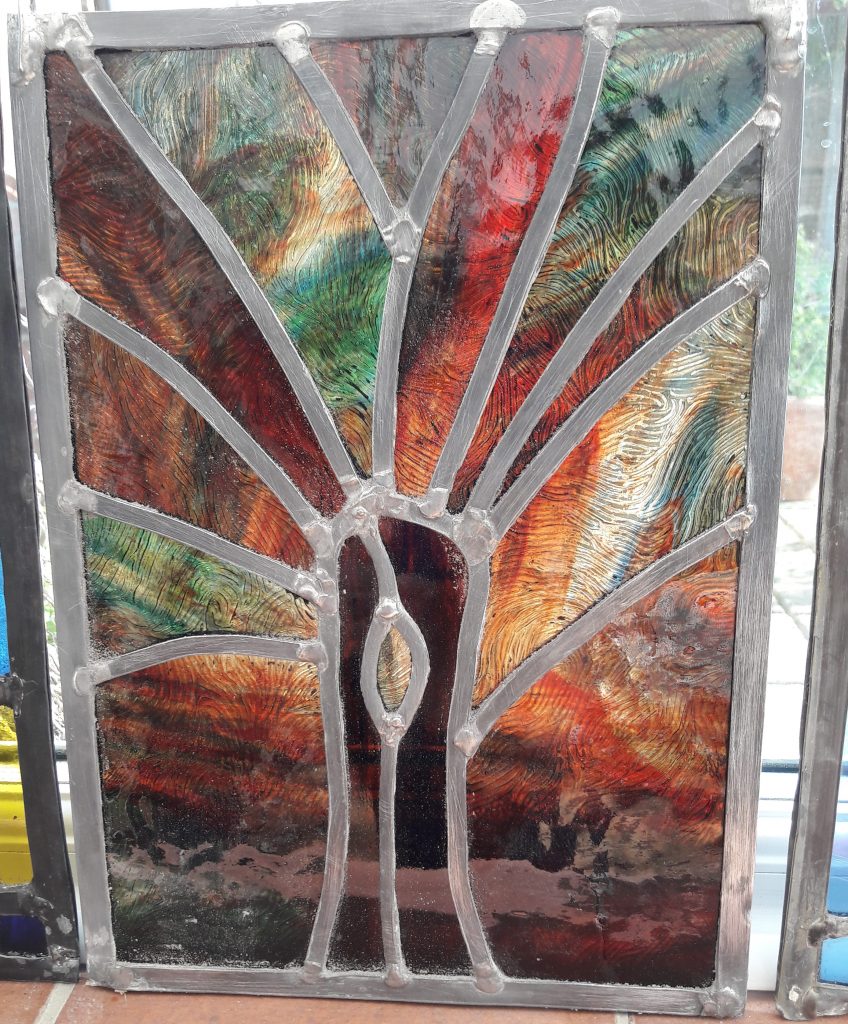 Green man – Sold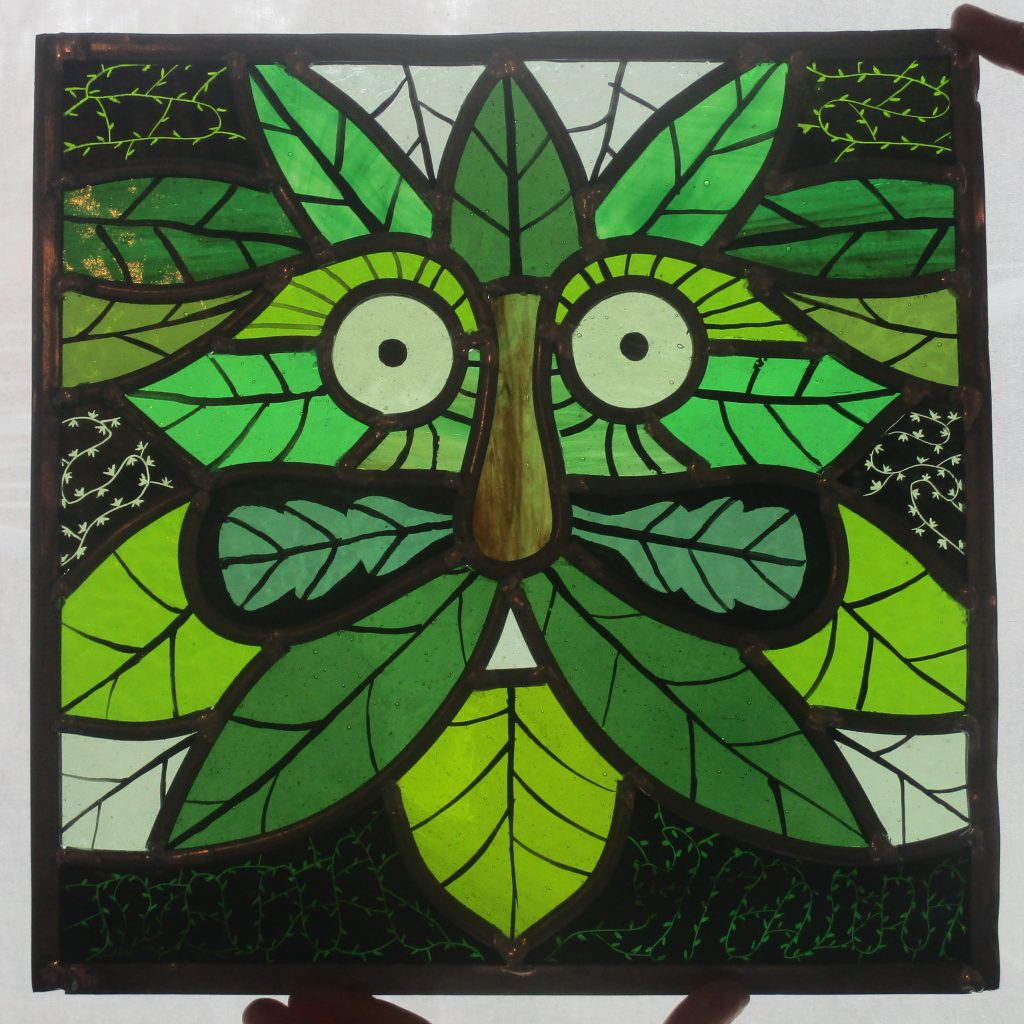 Busy bees panel – available- please email for details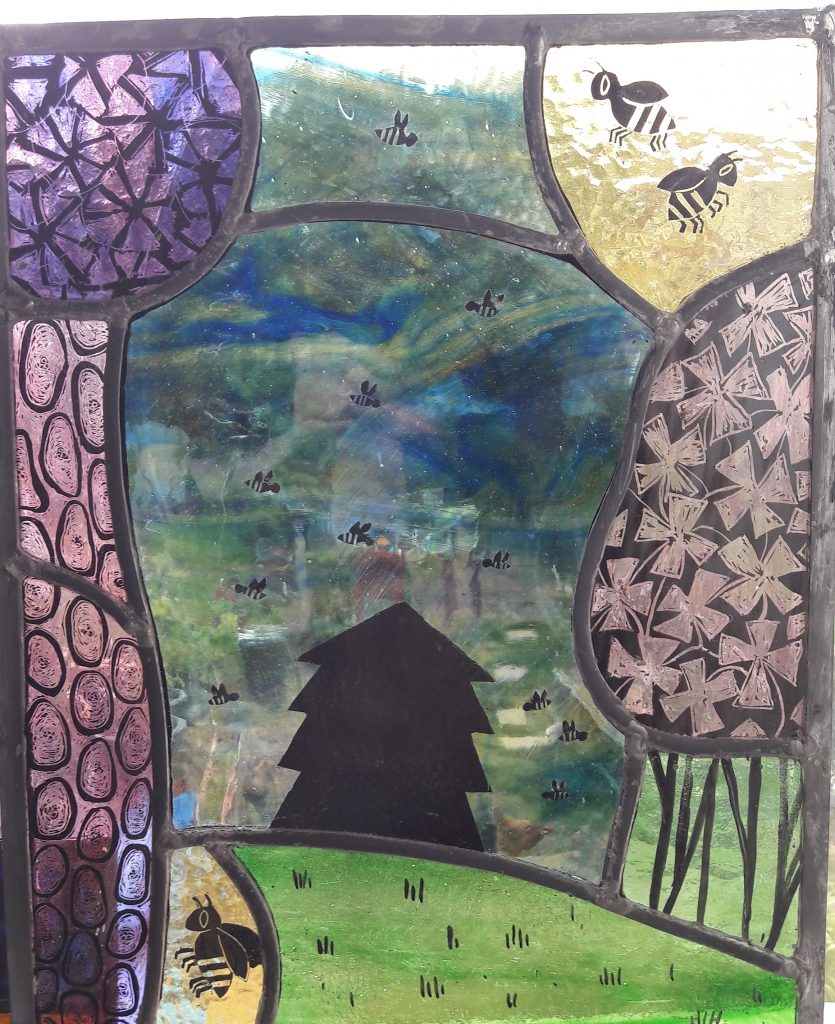 Wittenham clumps panel – sold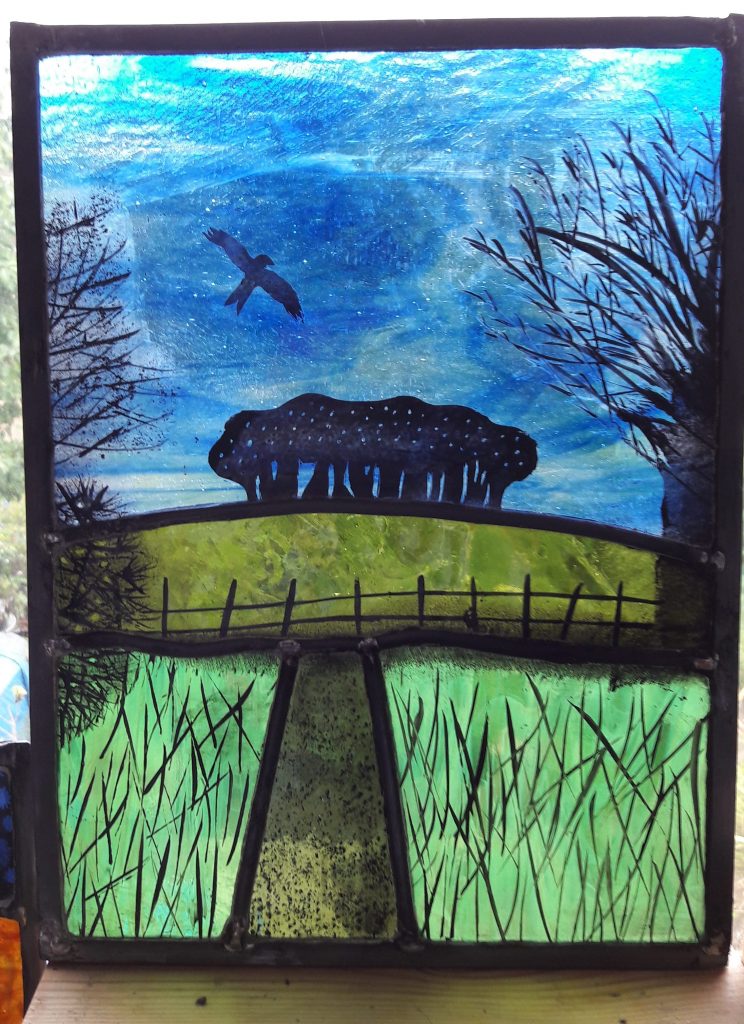 Commissioned colour dragonfly panel – Sold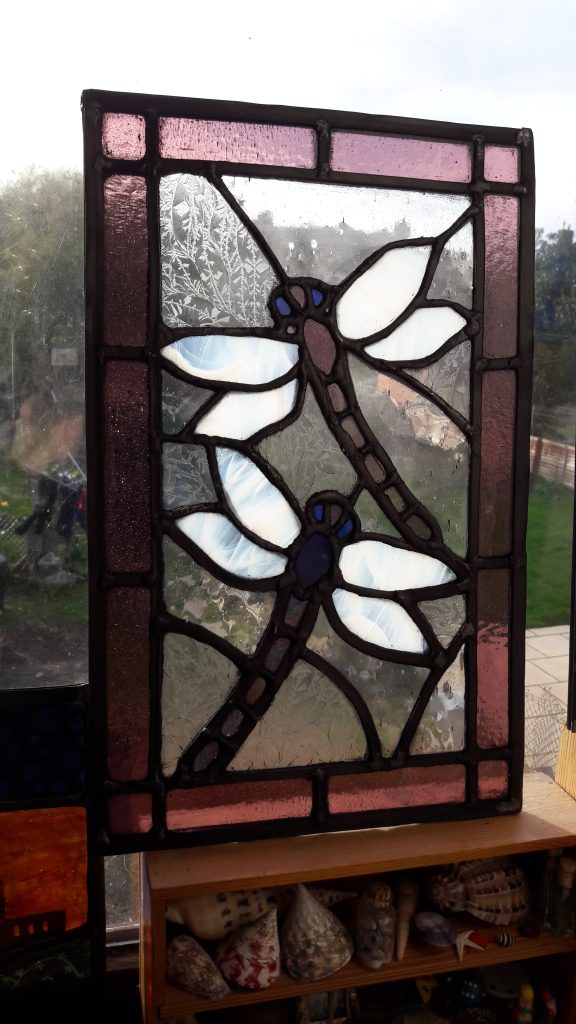 Painted Black Arches moth on the light box.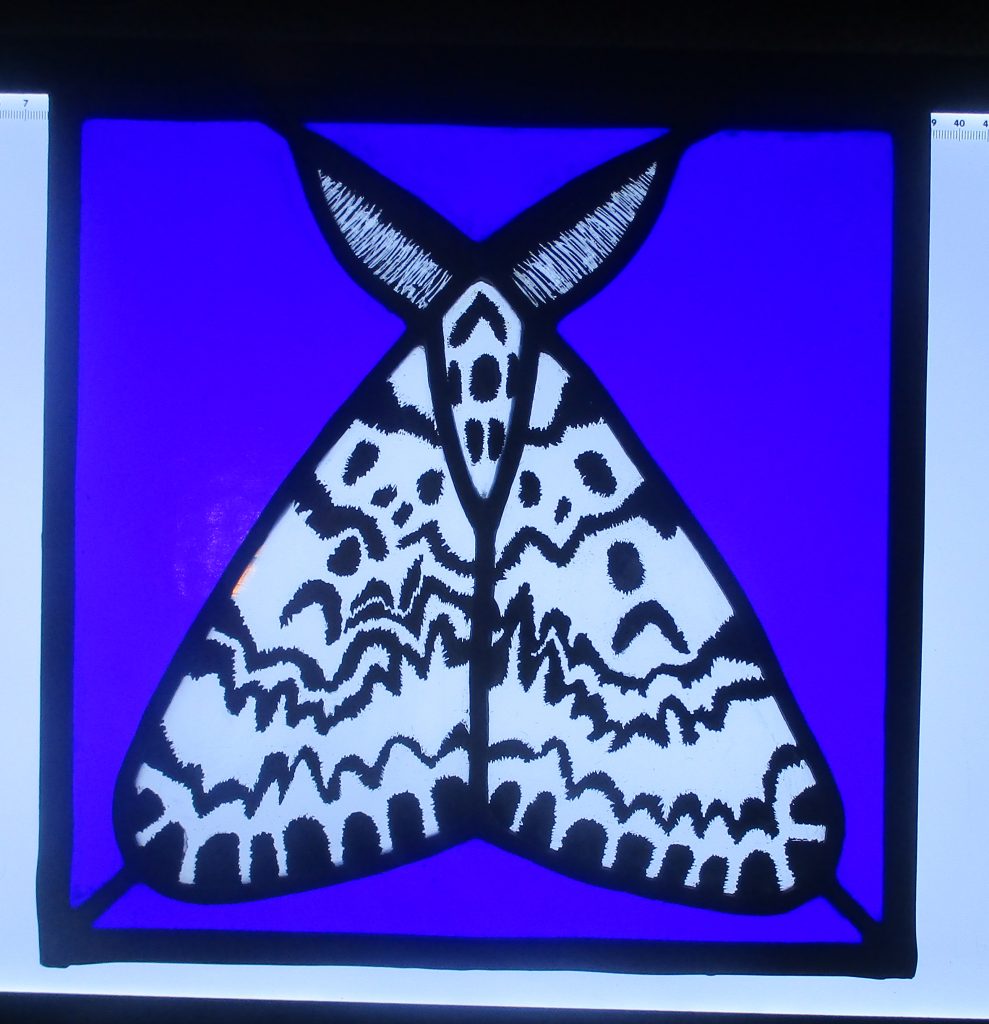 This painted chicken was inspired by the hens I keep & looks particularly like Hermione the hen.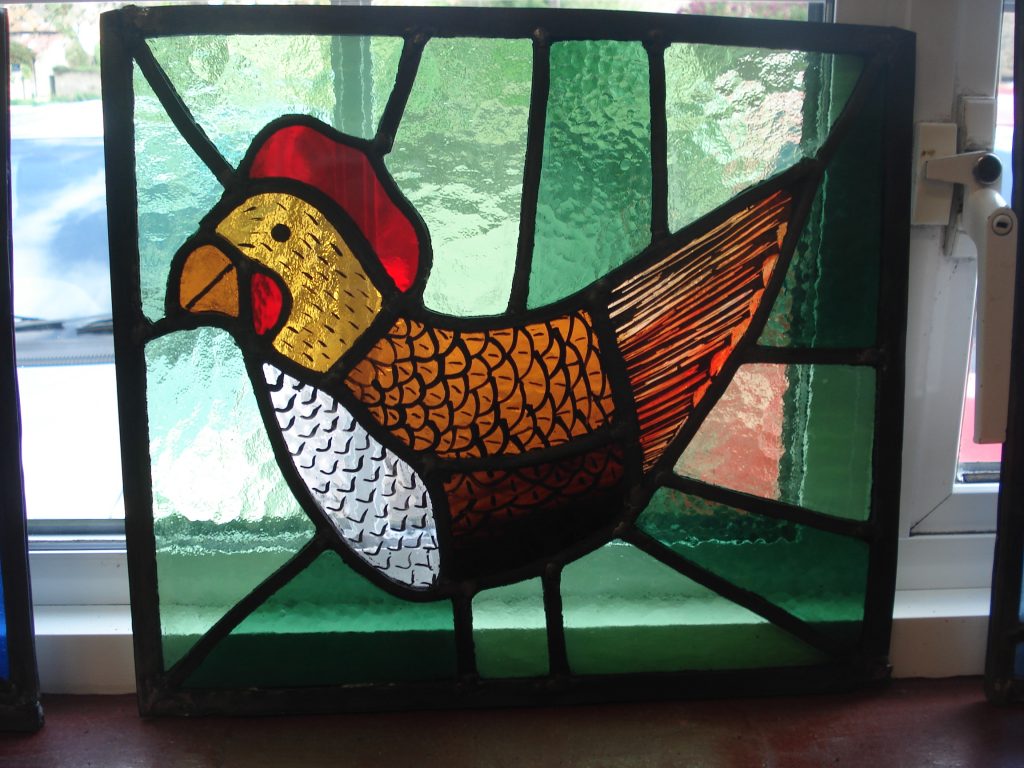 A selection of the small suncatchers I produce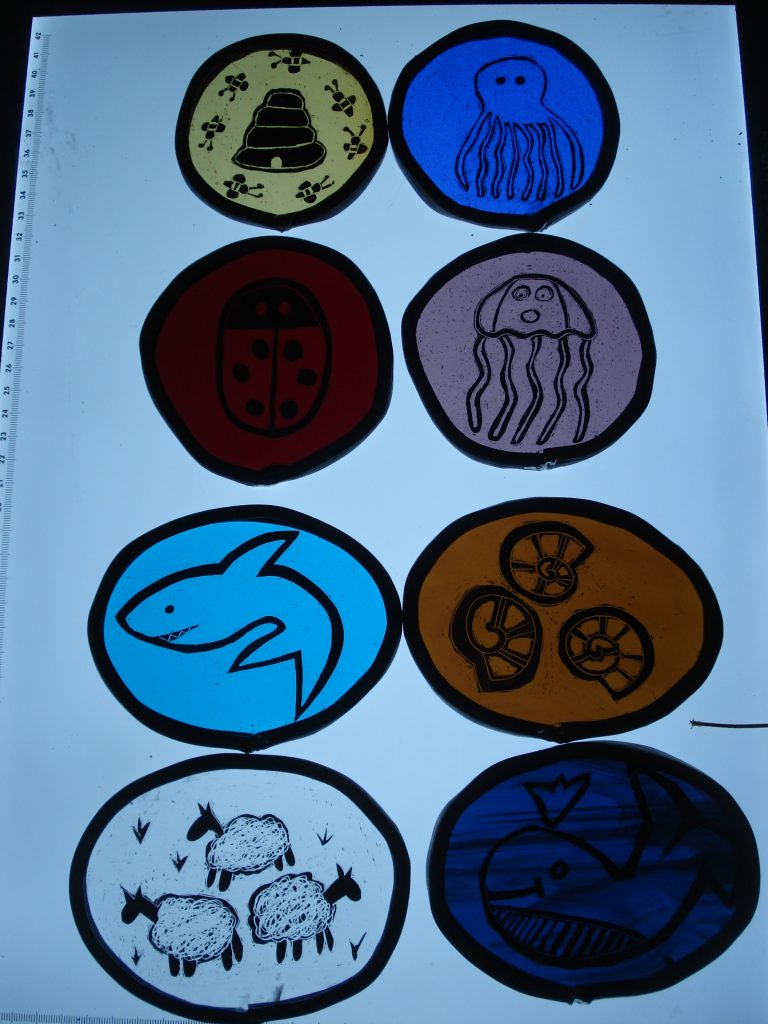 This mermaid panel is a design by Jody & Delina Sheppard. I chose purples as the main colour for the mermaid and fish and black baroque glass to add texture to the hair.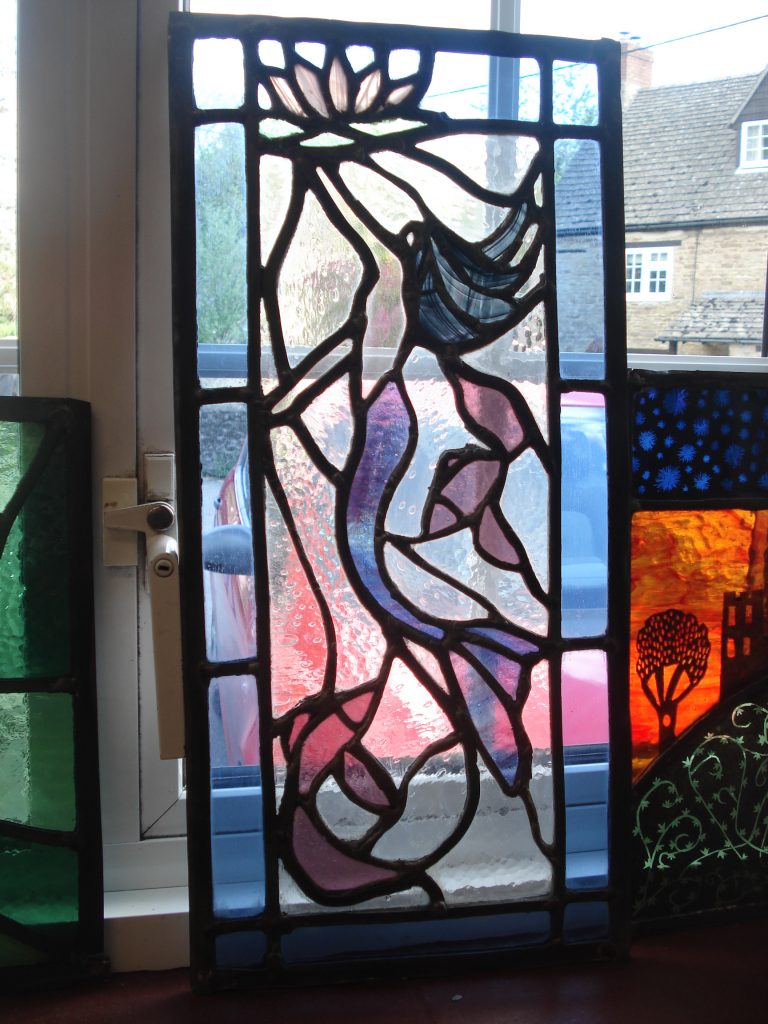 This is a small suncatcher completed at a painted glass workshop. It's called 'waggle dance'.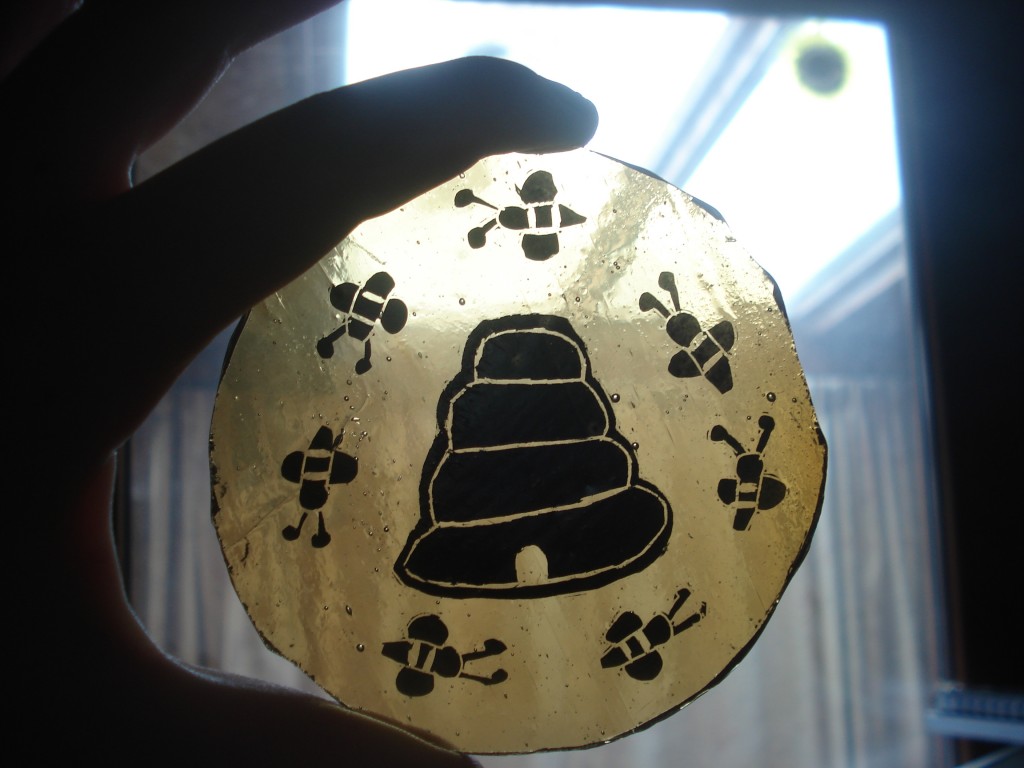 Castle sunset panel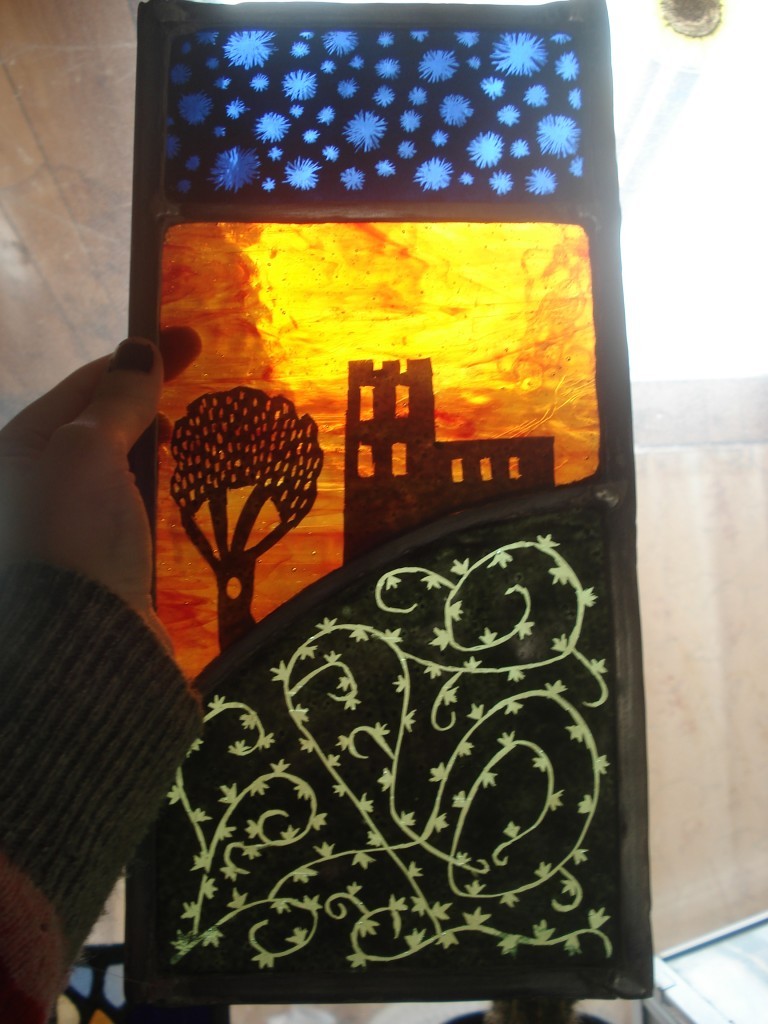 Individual copper foiled dragonflies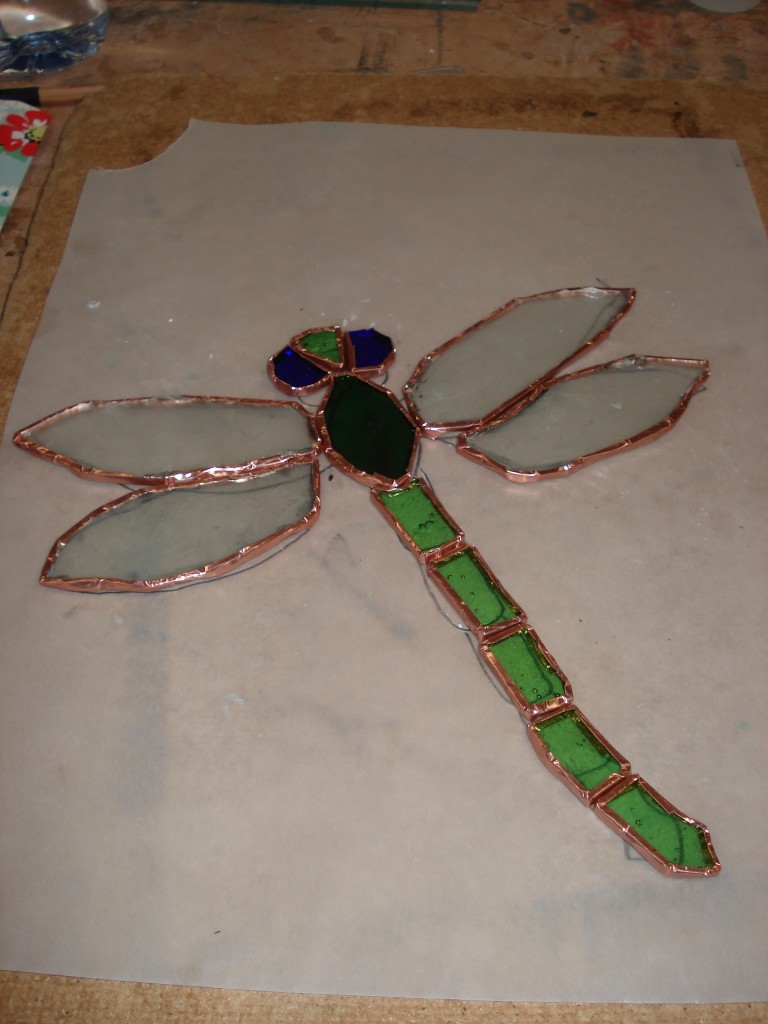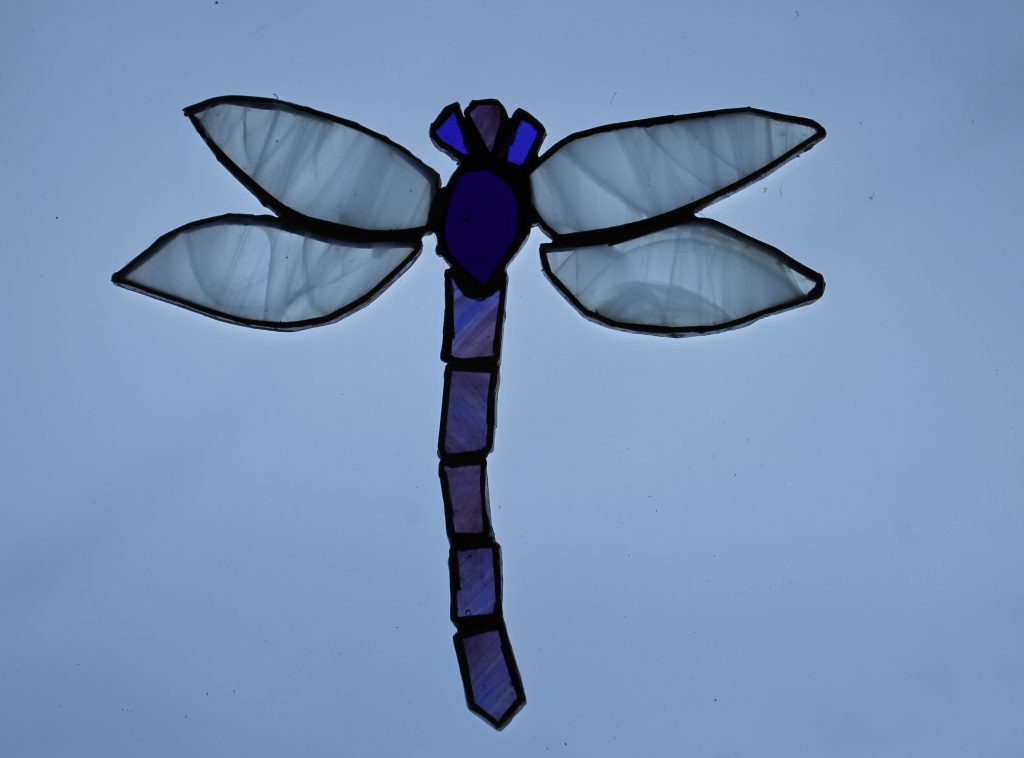 Dragonflies Panel