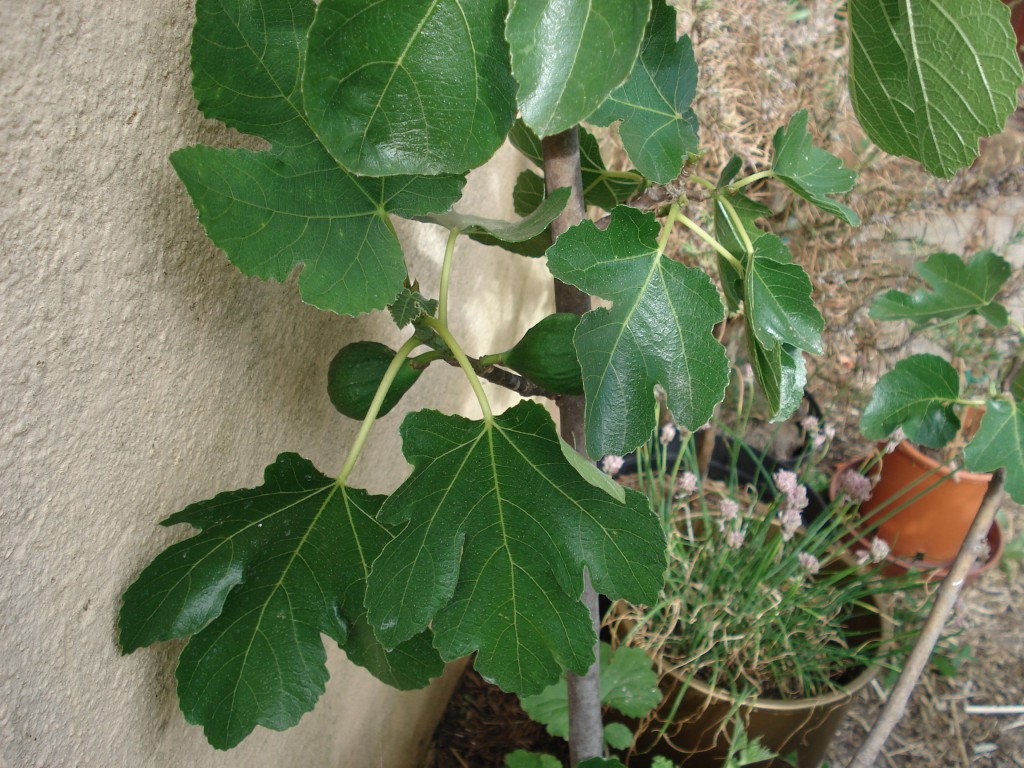 To quote everyone else round these parts its been a bit of a funny summer so far, blazing hot one moment and high winds and shivery temperatures the next! I was worried this strange weather (especially the high winds) would have damaged some of our fruit crop (no veggies this year apart from our usual tomatoes, and a few courgettes donated by a neighbour as Jam hasn't made my requested raised bed yet meaning the chickens can still munch and fling dirt about till their hearts are content, lovely for them no so great for any veg).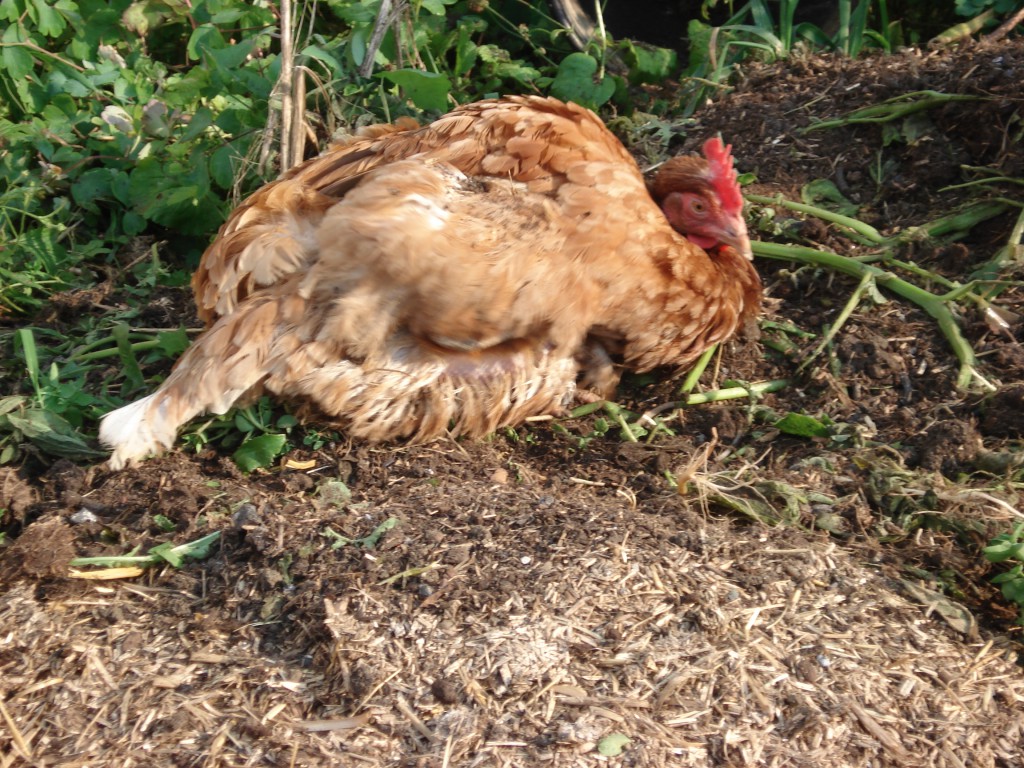 (chicken dustbathing where there should be veg)
The lack of veg has not put me off as we have the beginnings of Grapes (the little fronds in front of my hand), pretty surprised about this as the vine wasn't supposed to start fruiting till it was seven, but as our neighbours said there is a bit of a way to go yet. (if we do end up with grapes I think I'll have another go at wine).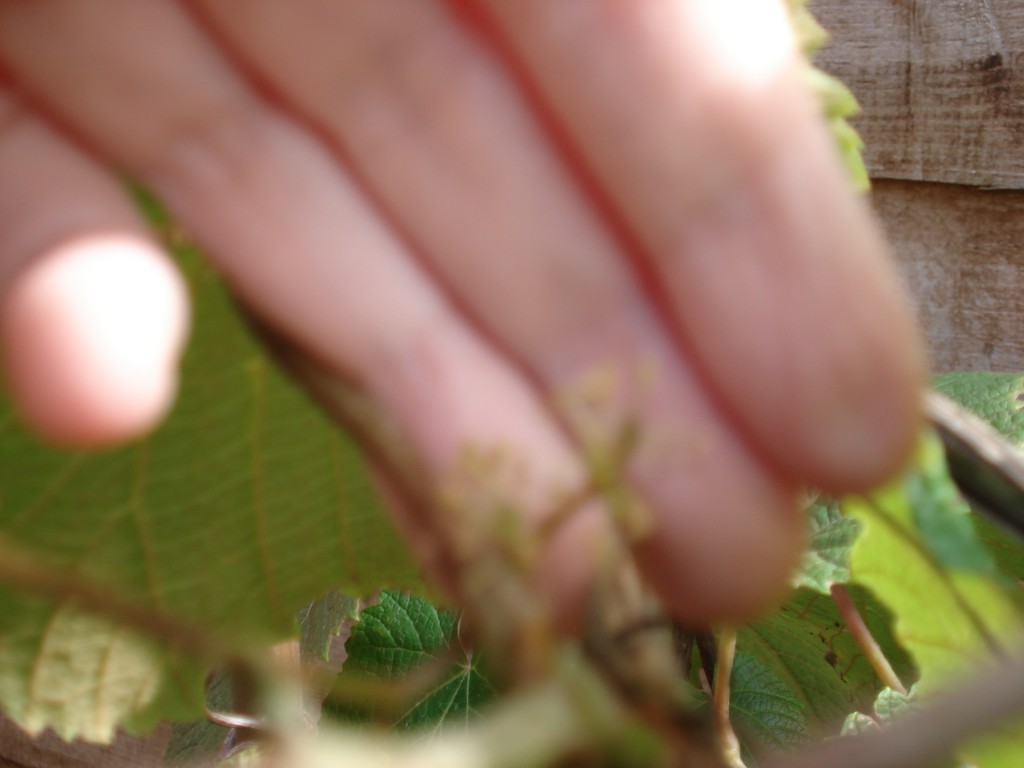 We also had our first strawberries of the year yesterday (Bellatrix's favourites, since her departure we have been finding many more of them!)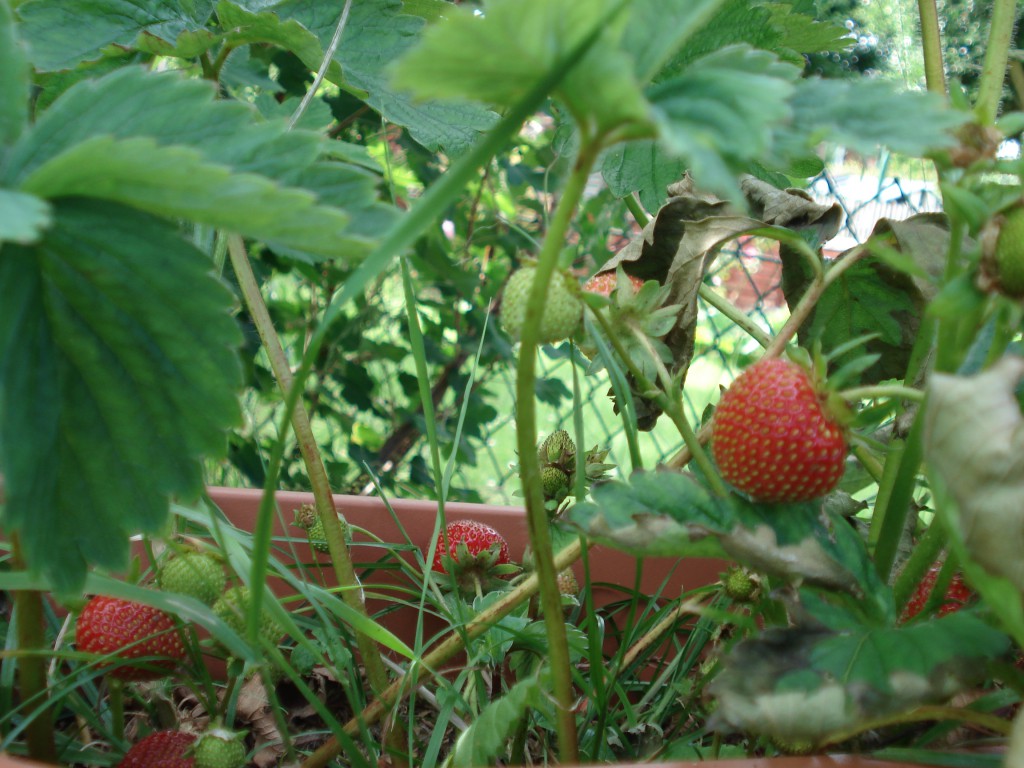 Nearly ripe but not quite are the figs, I've been close with figs before from this tree (I had a lovely crop and then they got knocked off) but hopefully this is the year.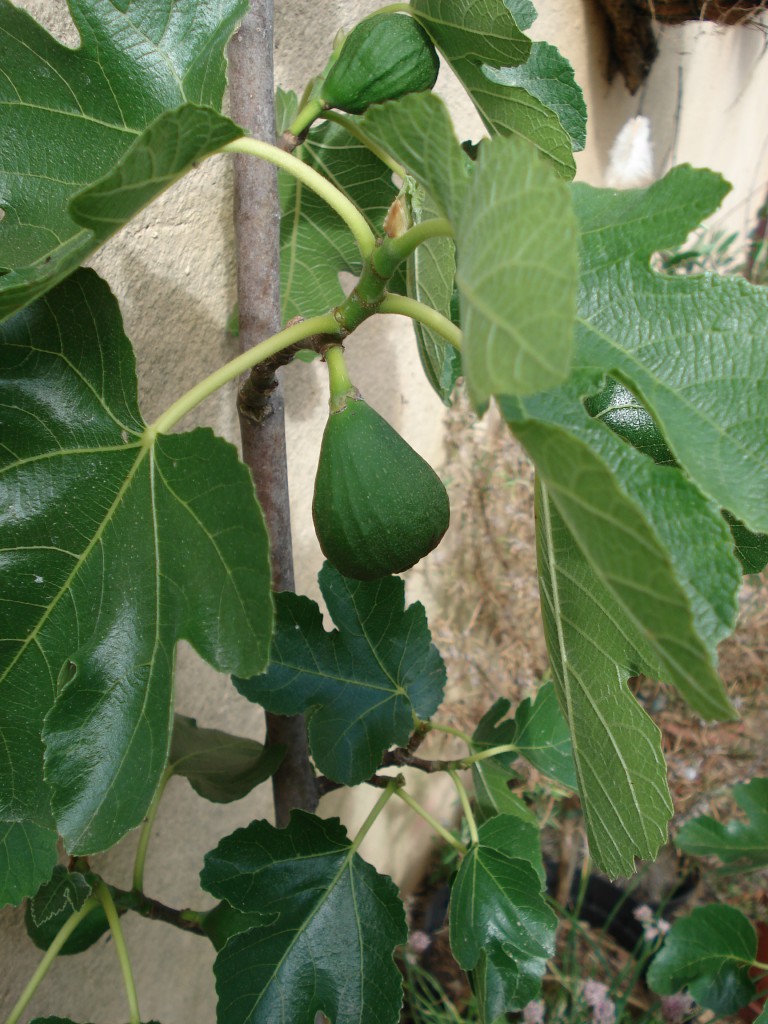 My friend Zoe bought me some lovely candied figs from a posh shop in London they were so nice I am tempted to have a go with these as they were about the same size. And that is it for the cultivated crops (apart from the raspberries which aren't quite there yet, the rhubarb which is very much there (excellent resource for rhubarb here The Rhubarb Compendium) and the usual herbs).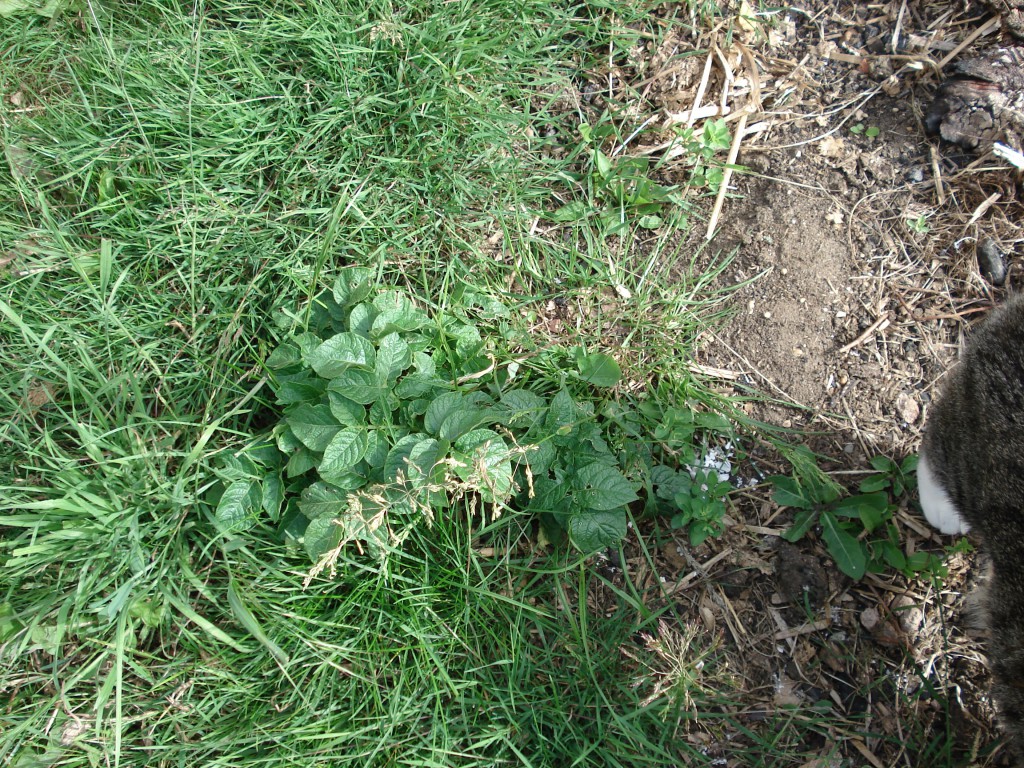 This renegade potato that turned up where the raised bed should be, so I guess we'll let it do its thing, My favourite thing in the garden apart from all the fruit and the Lilly of the valley that smell wonderful in the evenings (no photos as they grow in a shady nook and therefore are really difficult to photograph)  is this tree.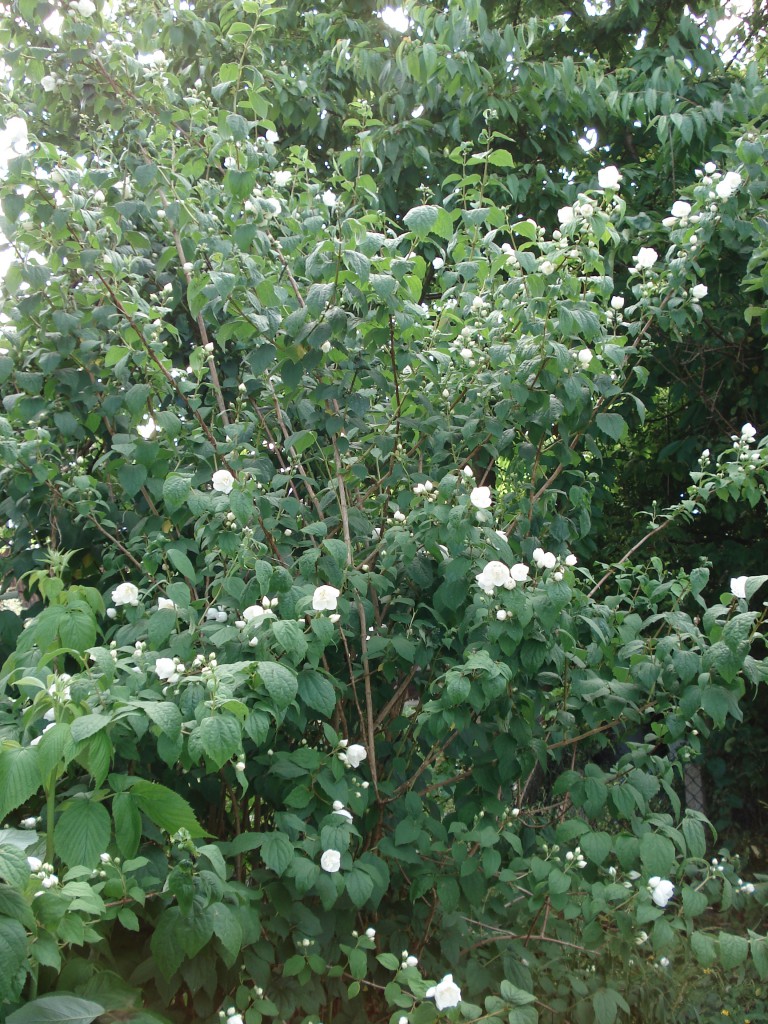 Underneath it is where the ashes of all past chickens are scatted as it comes out in these beautiful bell shaped white flowers.
If anyone can tell me what it is I'd be delighted to know, The cats also seem to have got in on the gardening act, I caught Socks pretending to be a plantpot at the bottom of the garden yesterday (sadly by the time I got the camera she had moved, so here she is catching some rays instead).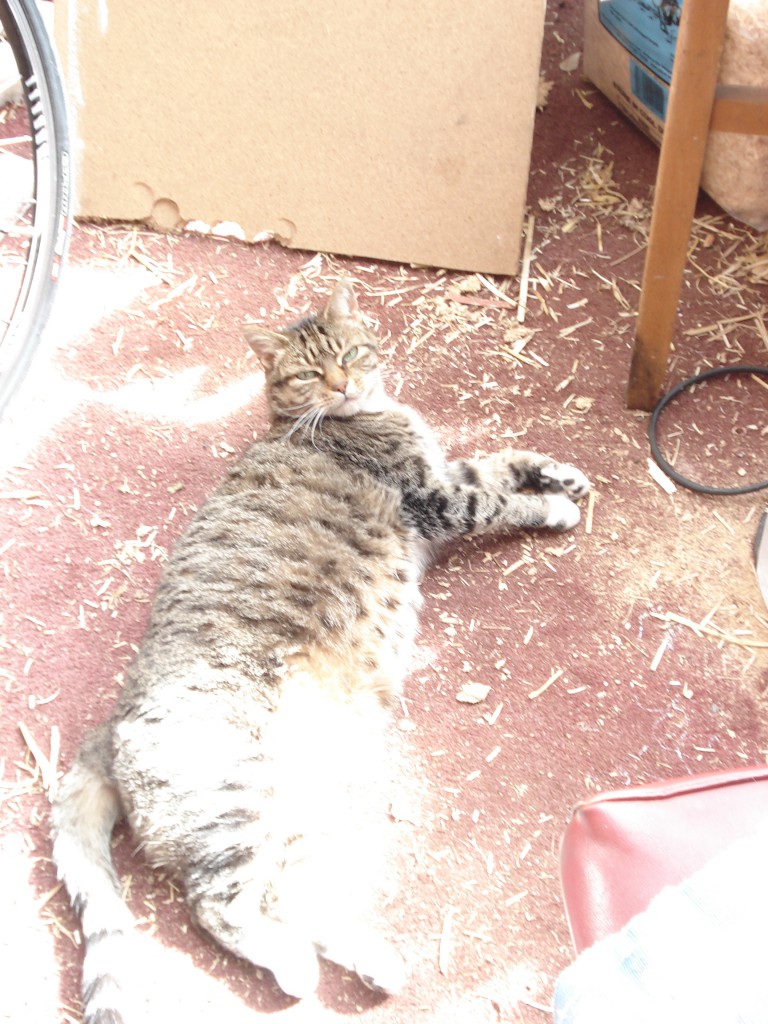 And here is witchcat admiring her orchids (I'm a big fan of orchids and these two lovely specimens were bought with some garden vouchers given to me by a friend).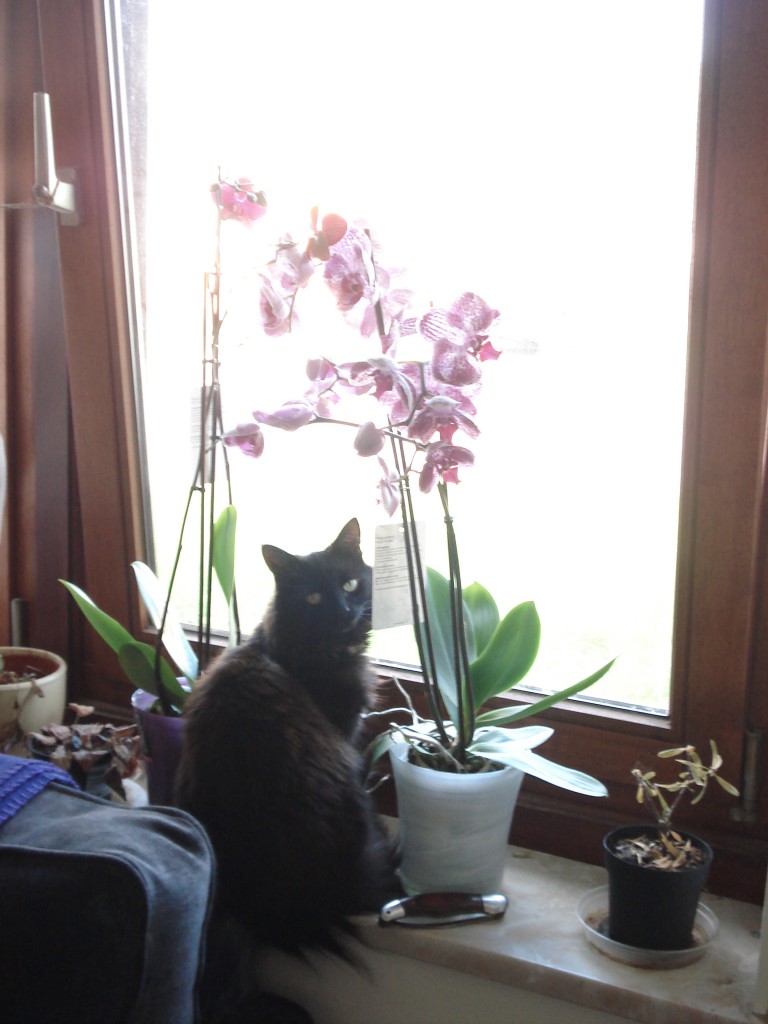 So that is most of what we are growing this year, what about you?