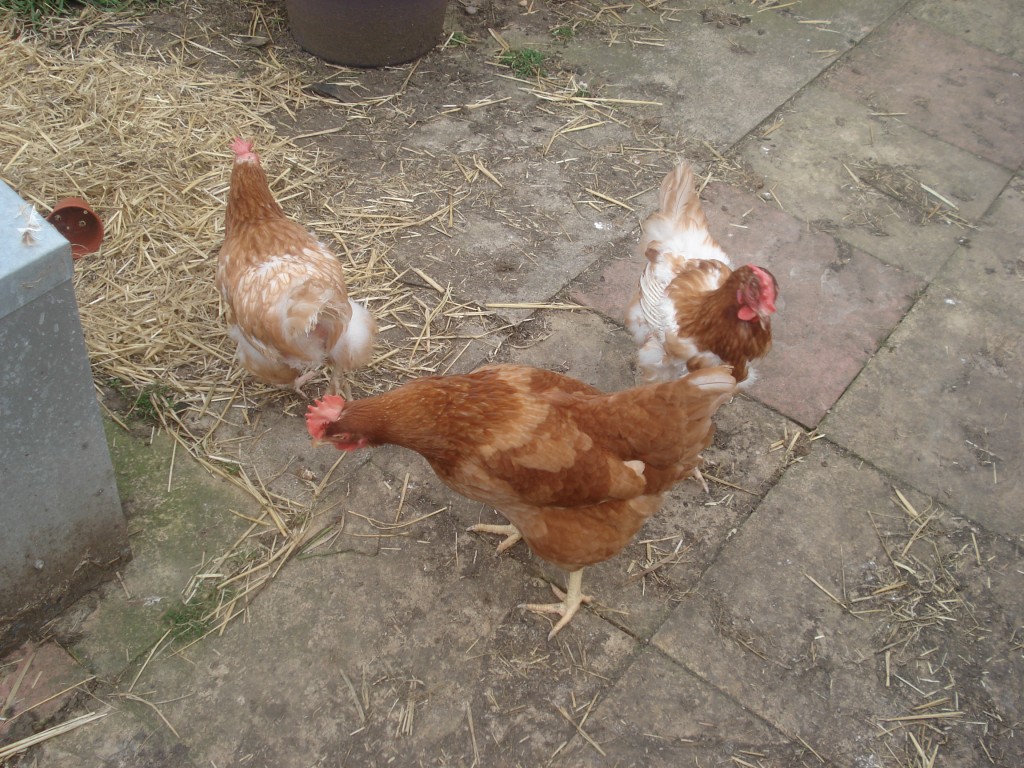 I'm in a bit of a blog quandary this week as I'm working on lots of things bur they are mostly presents which I can't show on here for fear their intended recipients may be reading! This isn't too bad however as I realise a hen update is well overdue.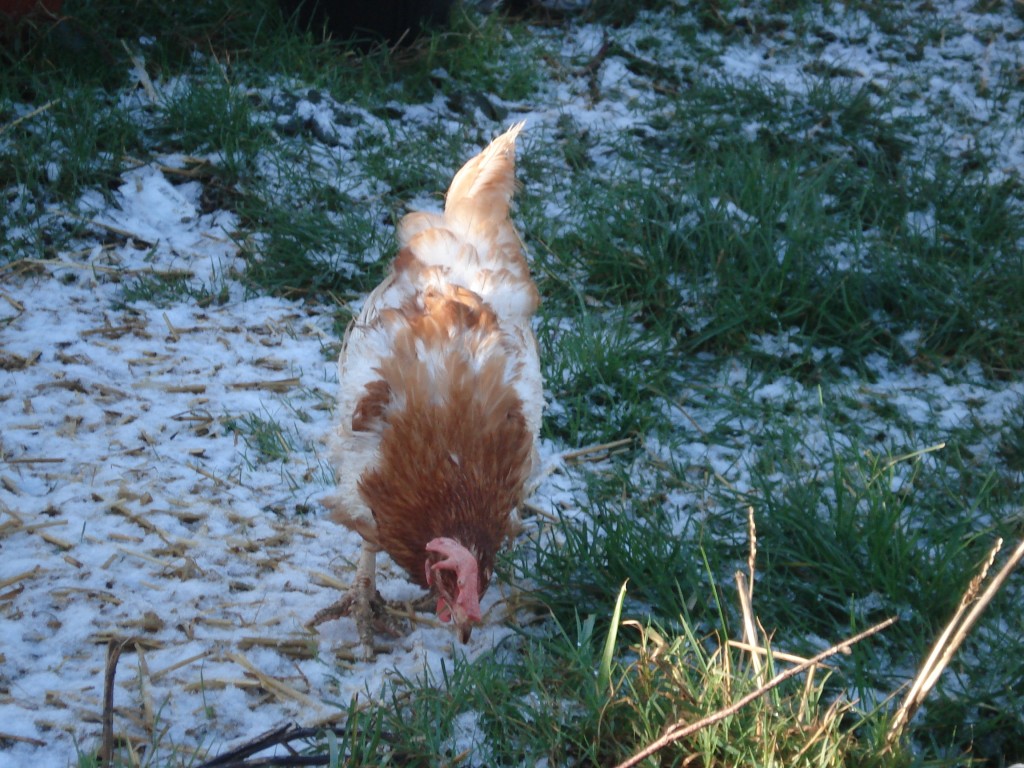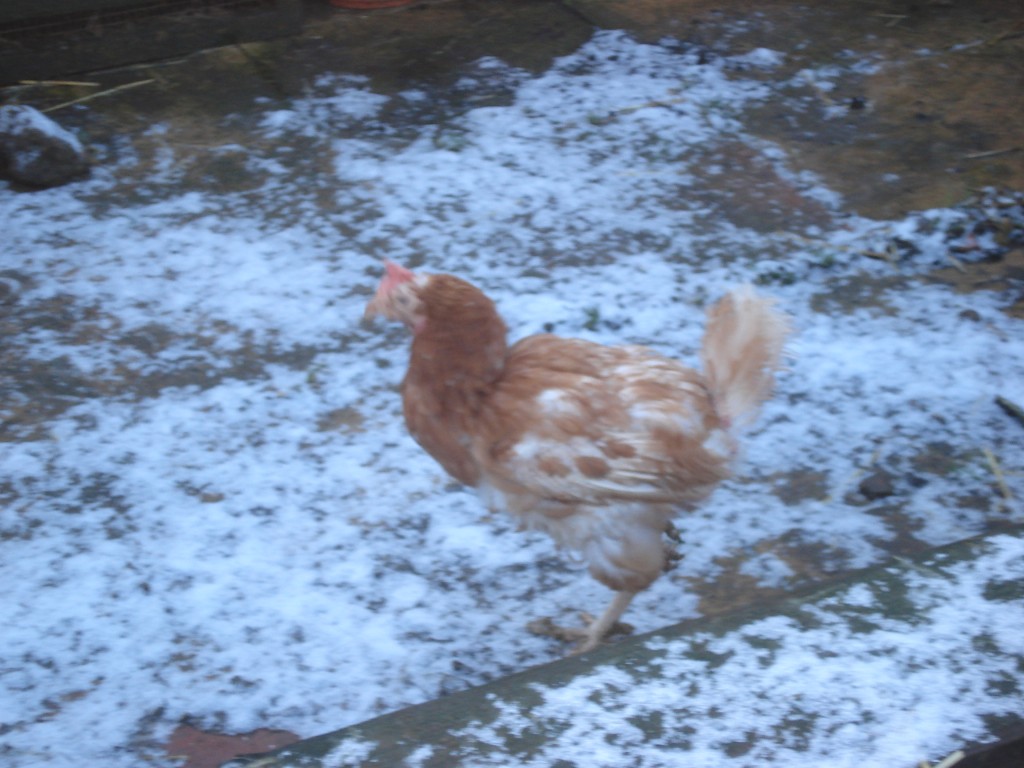 (a few weekends ago in the snow)
You may remember we rescued a few more ex battery hens a few months back from most excellent charity The British Hen Welfare Trust. Well the girls have been busy in the back garden scratching for tasty morsels and generally having a very nice time being chickens. Here is what they looked like when they arrived: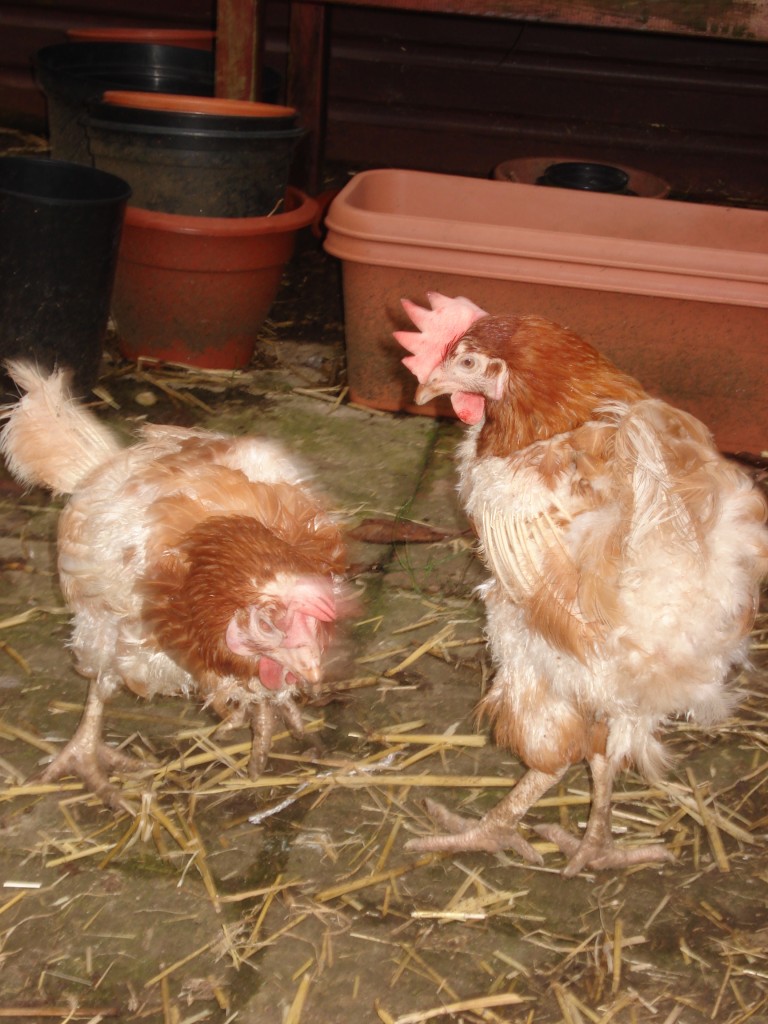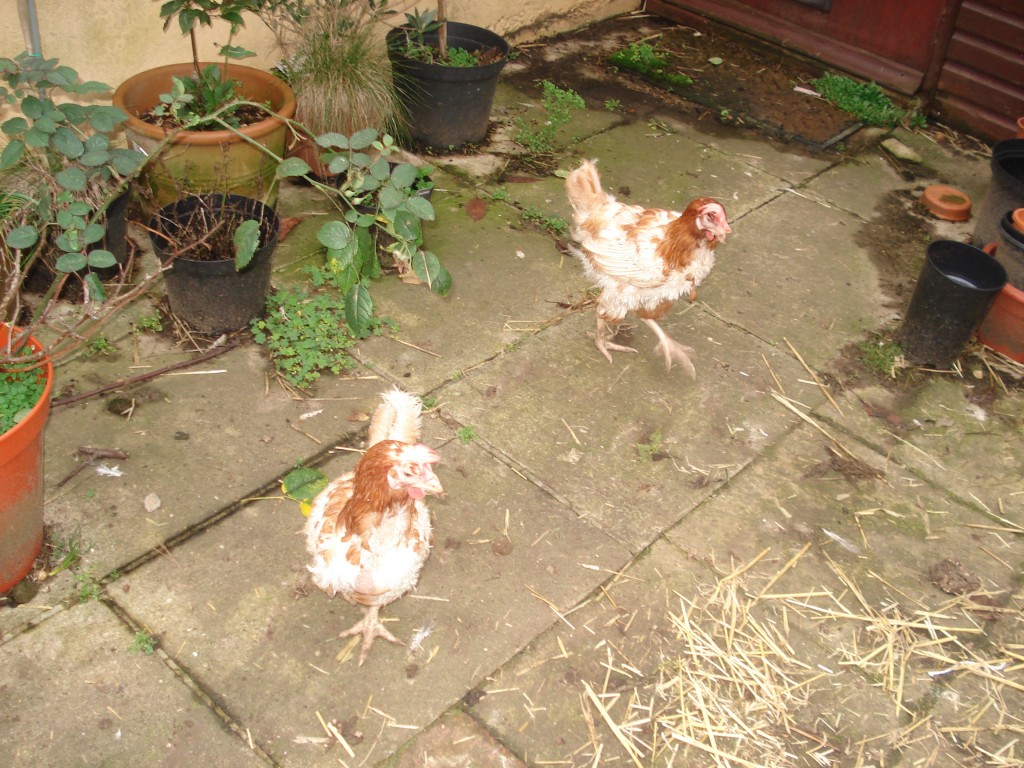 And here they are now.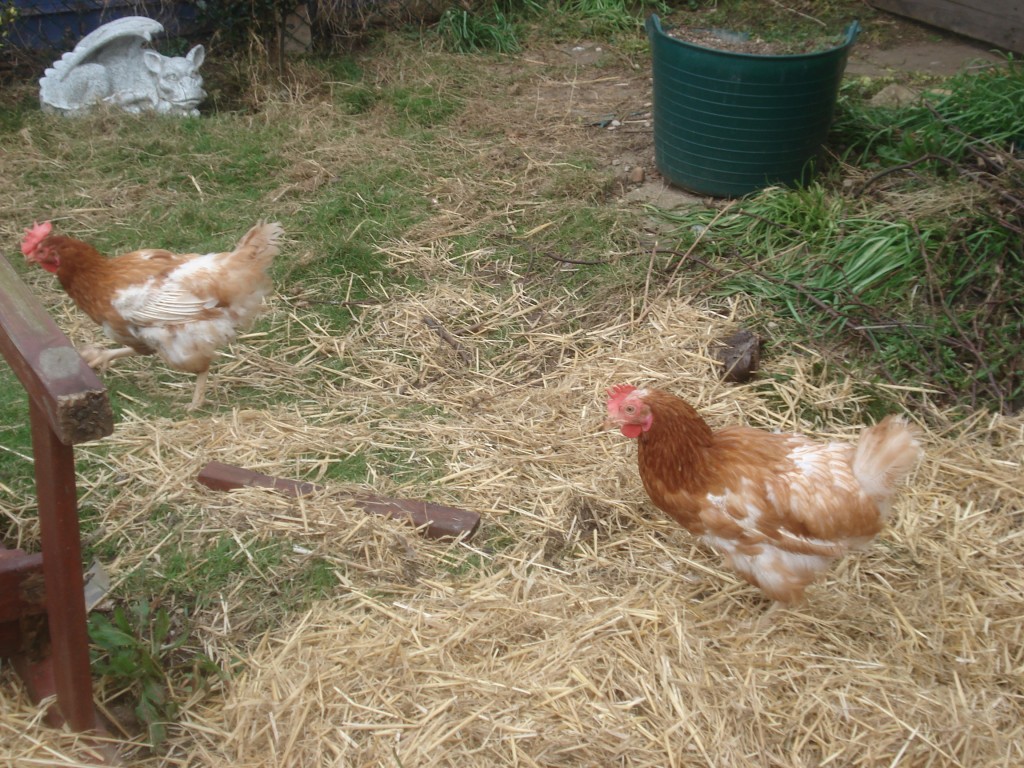 Not quite fully feathered yet but well on the way!