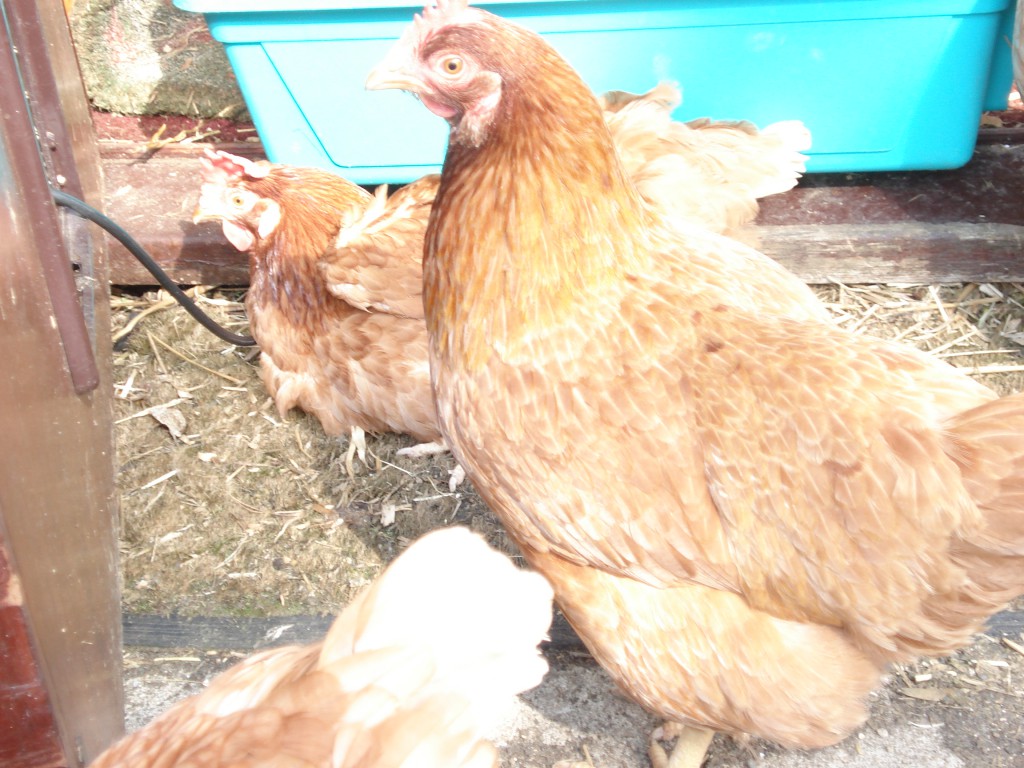 (Ginny, lying down enjoying the sun, just a few days ago)
It is my unhappy duty to report the passing of one of our oldest ex-batts, beautiful Ginny chicken, the girl with the big comb and the even bigger personality!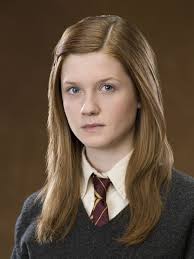 (Ginny from Harry potter, who Ginny chicken was named after). Ginny was in the first lot of exbatts we rescued, they were in quite a state when we first got them at Christmas 2011 (they were the last lot of batts before the enriched cages, so more hens than ever needed rehoming).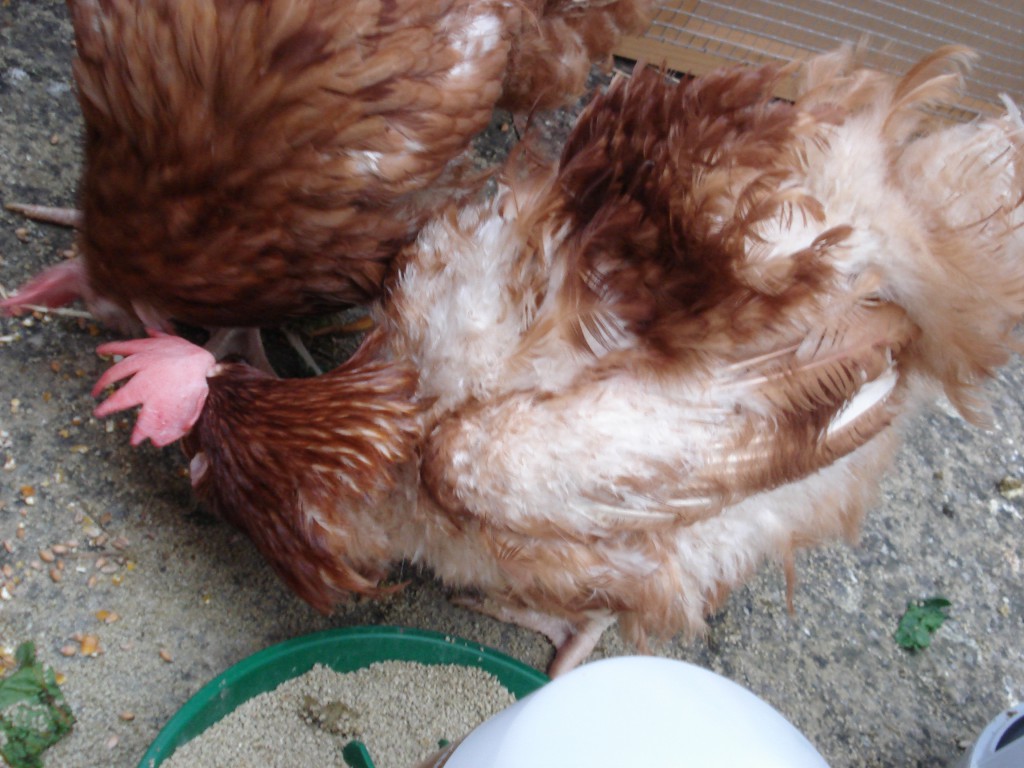 Pretty soon the featherless wonder with the very floppy comb was a distant memory The feathers returned the comb whilst remaining very floppy, got pinker every day).
Not to be outdone by sister Bellatrix who regularly raided the strawberry plants Ginny favoured the redcurrants by the arucanas run.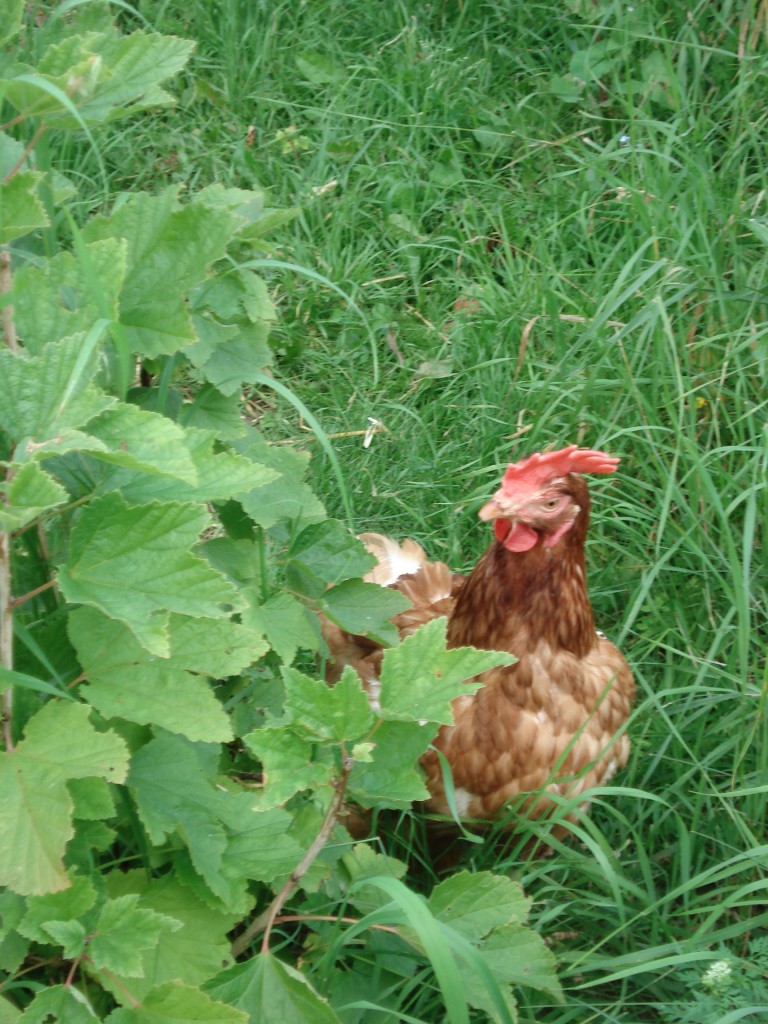 I tried in vain to get a picture of her eating the redcurrants but she was just too fast, swooping like a pro, so this is the closest I've got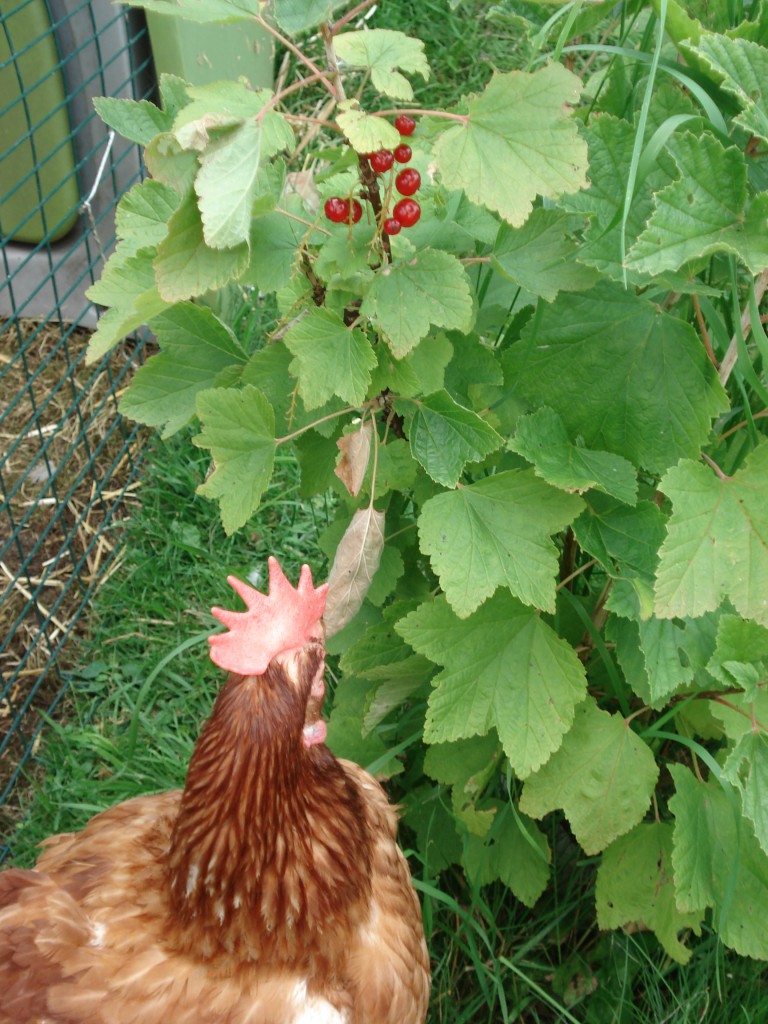 As well as being a cheeky monkey when it came to stealing fruit (and in fact beer from James glass when he wasn't looking) Ginny delighted in being in places where she shouldn't be. Here is her pretending to be a fig tree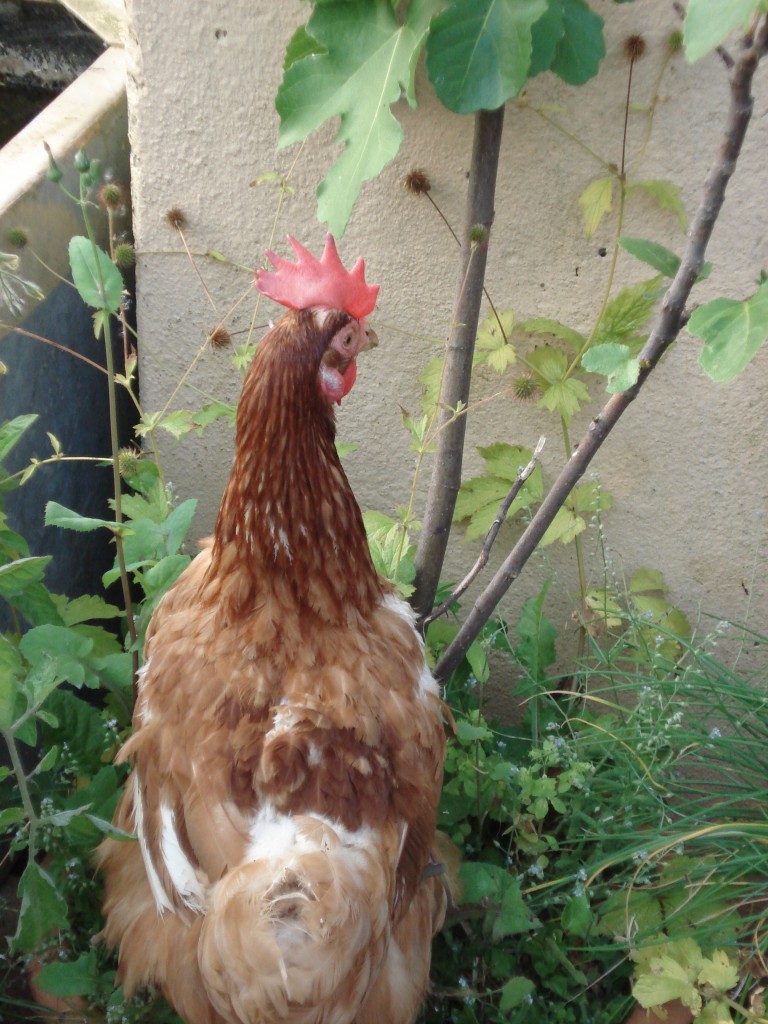 Ginny loved sunbathing so it was great that in her last few days the rays were forthcoming & she did not suffer. Goodbye Ginny bean your sisters and I will miss you.