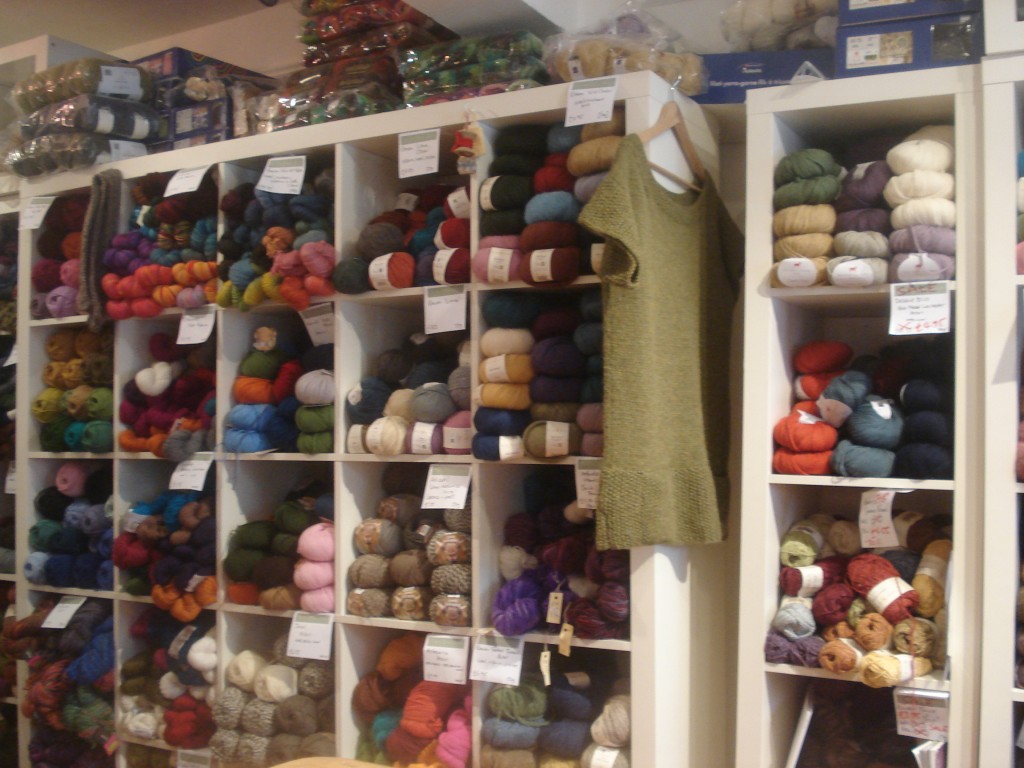 This Sunday I headed off to a sock class at the wonderful Oxford Yarn Store. I was joined by 3 other students Jeremy, Elizabeth and Heidi and the class was expertly taught by James.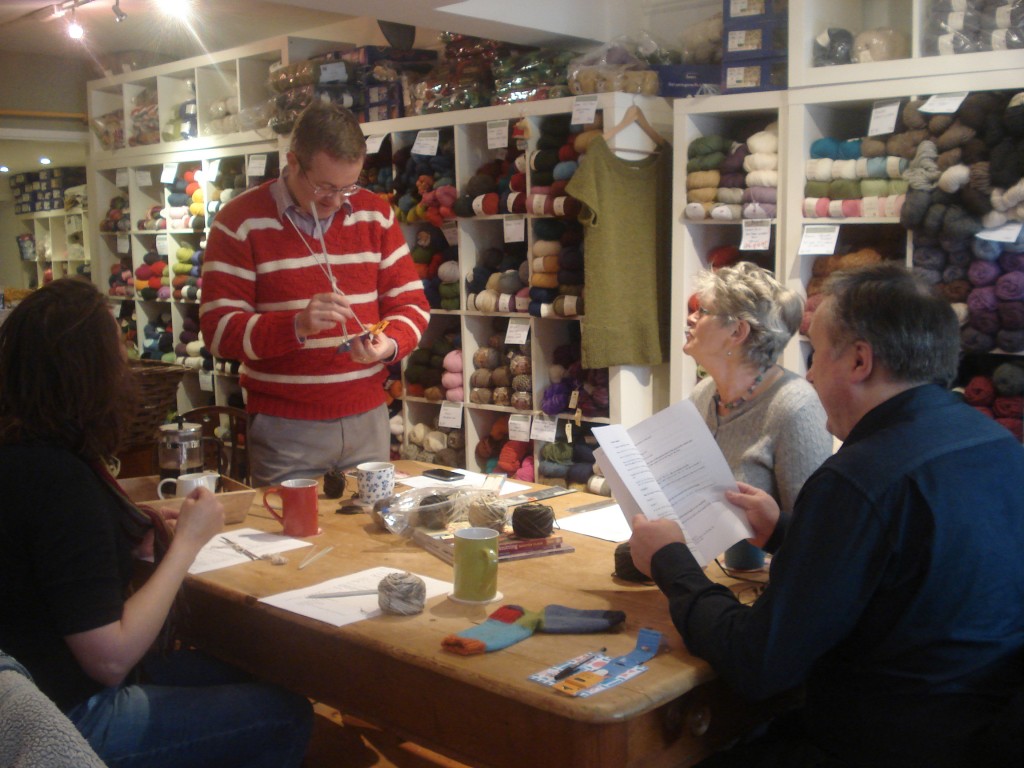 We started off by studying the instructions and the most excellent multi coloured sock (different colours for different parts).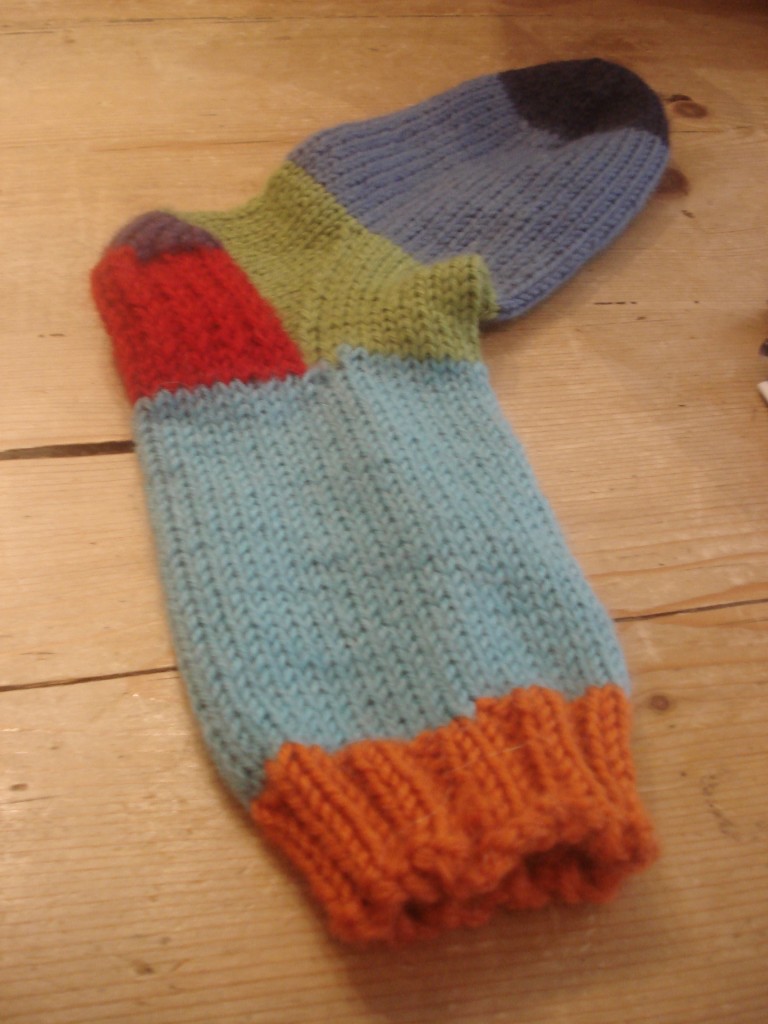 Soon however the study was over and it was time to have a go, starting with casting on: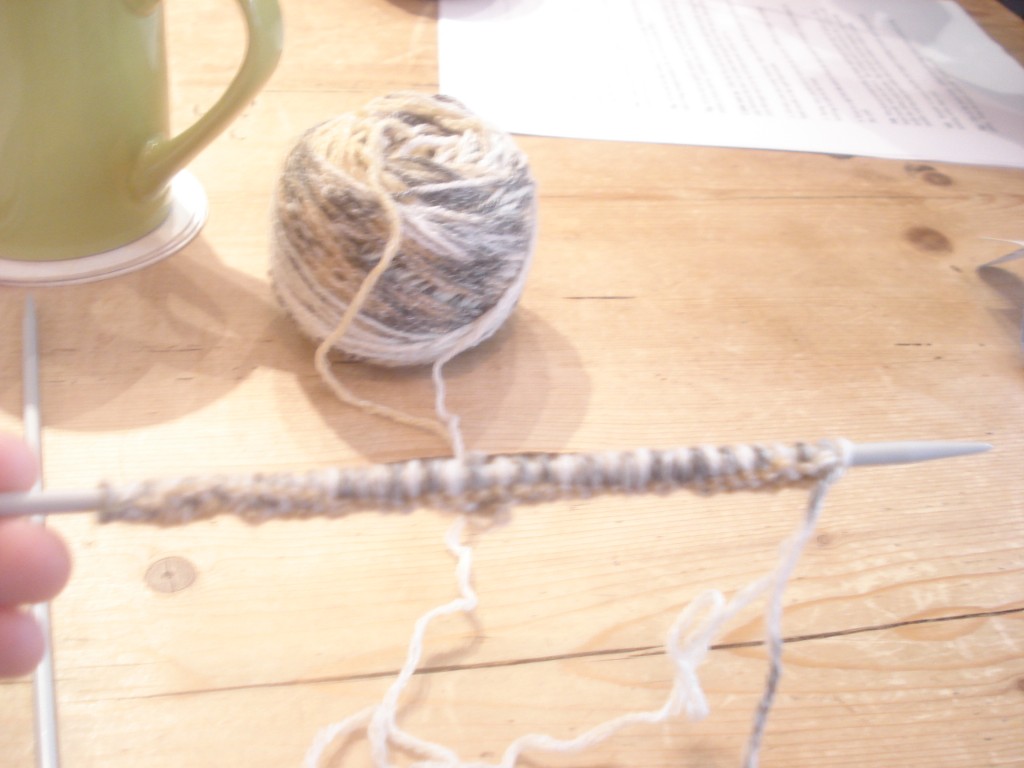 And then splitting the stitches across all needles.
Then it was onto doing the rib before falling back to regular knit stitch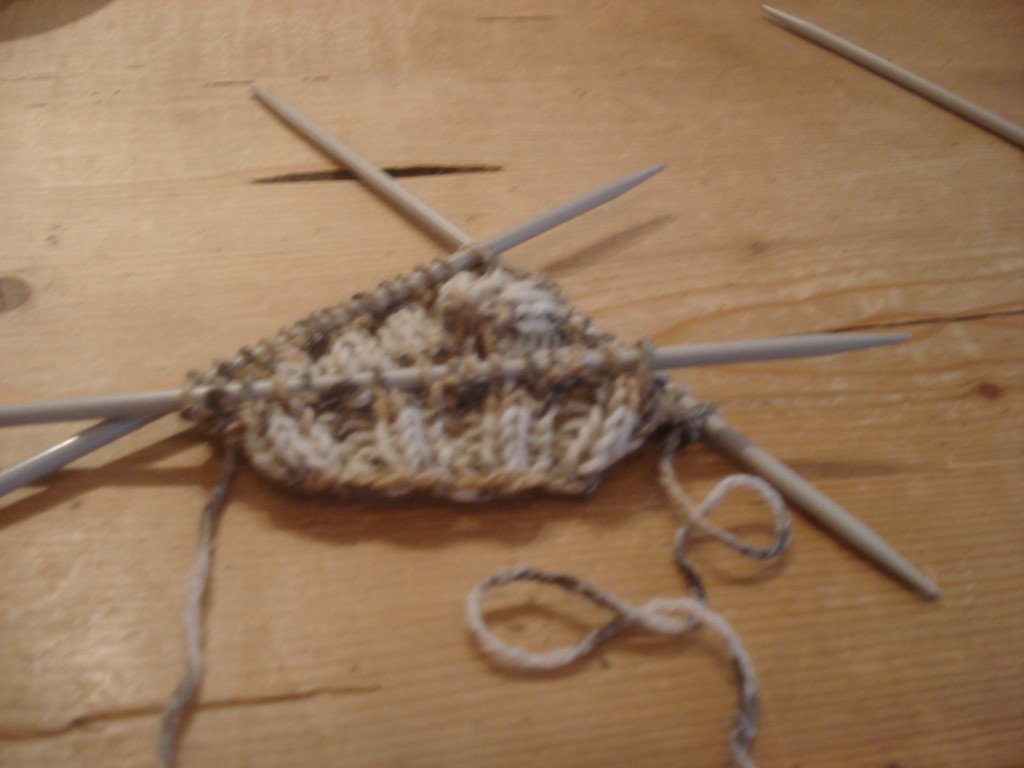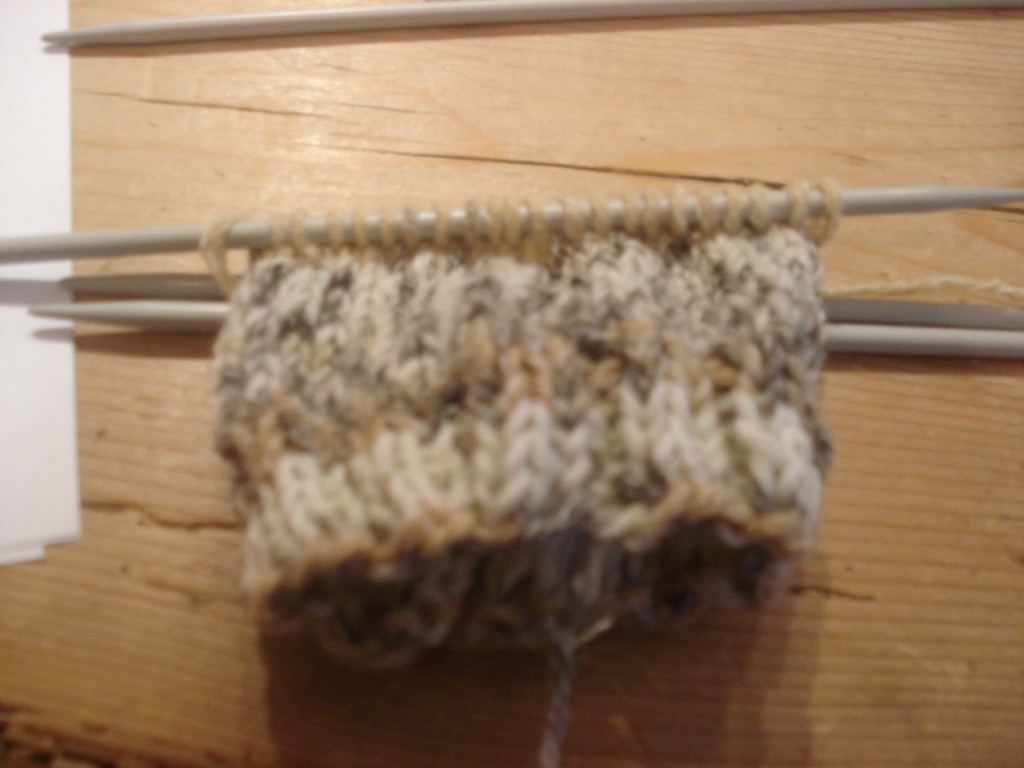 Once we had a few rows of straight stitch it was time for reviving tea and biscuits (and studying more completed socks),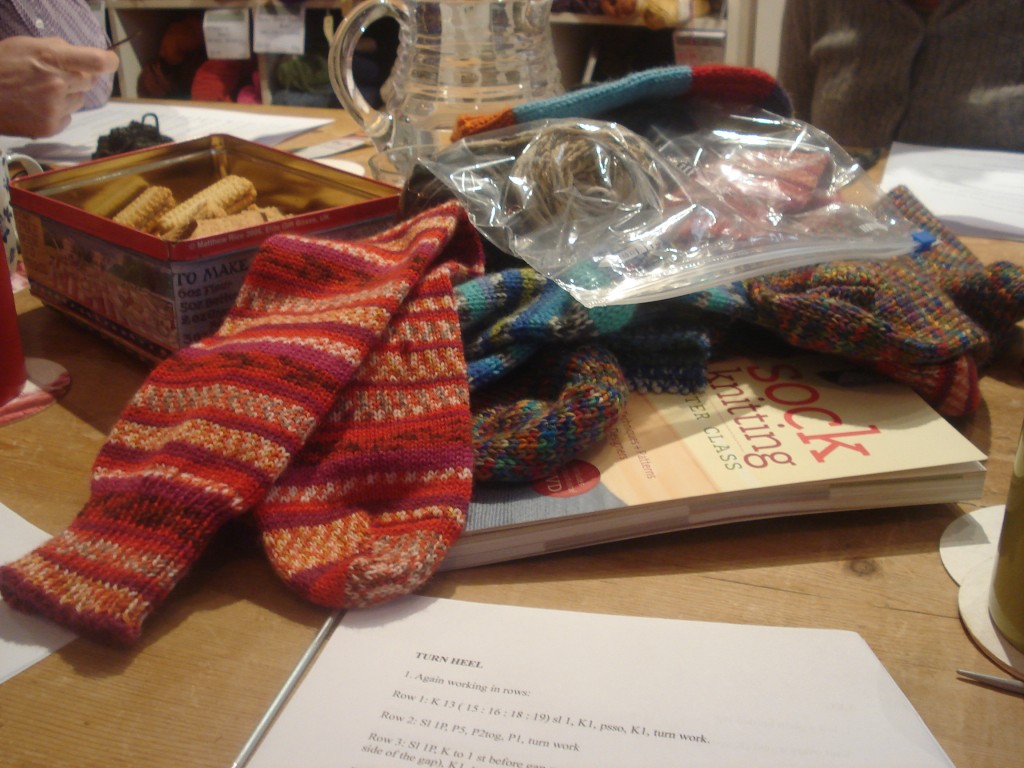 before moving onto the heel (no photos of this in process as it was a bit tricky, but here is the finished thing).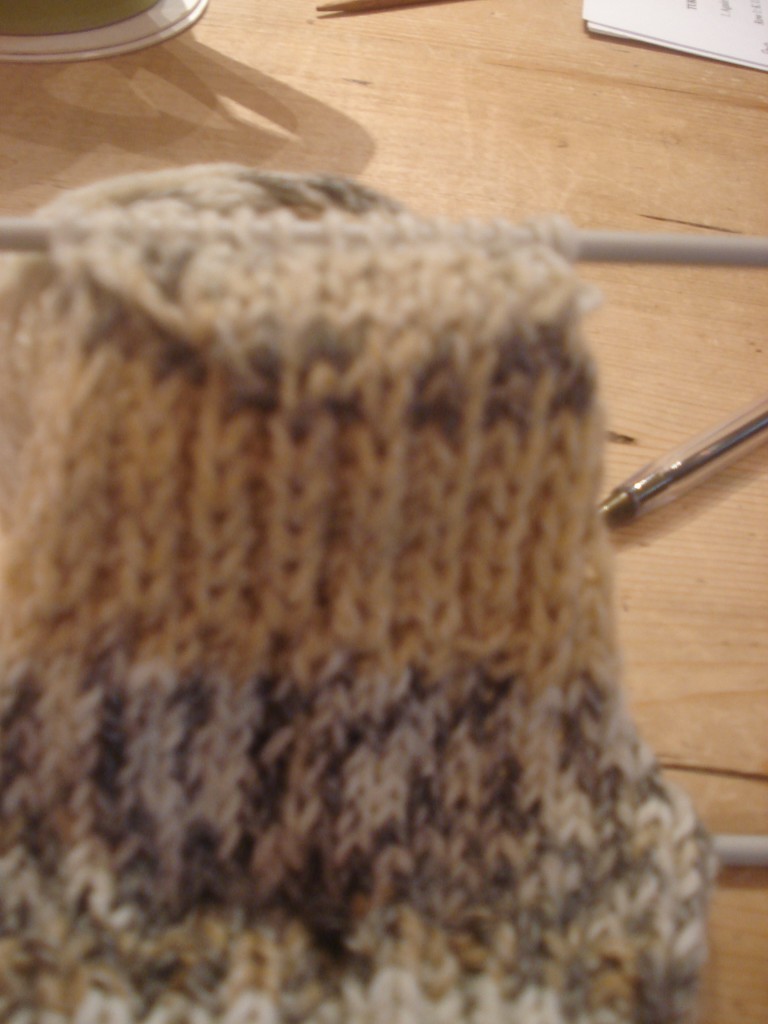 It doesn't look much but there is sweat in those stitches! A break for lunch was definitely needed before we moved onto the toe!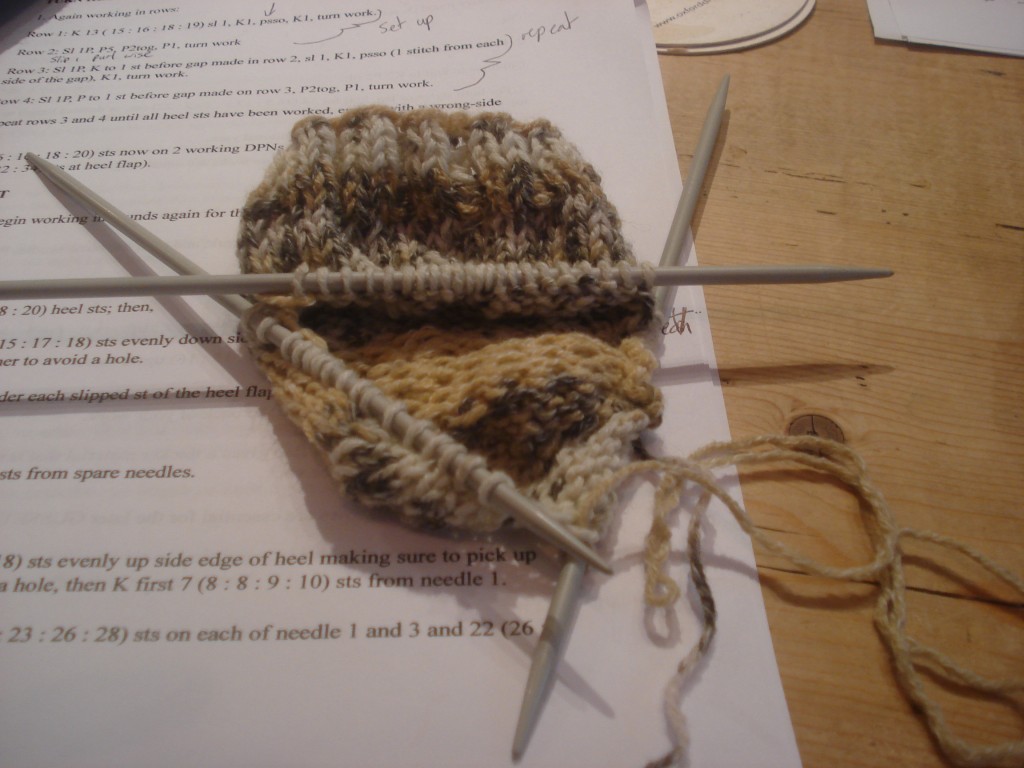 There were lots of stitches to pick up before we decreased quite sharply ready for the final bit of finishing at the end.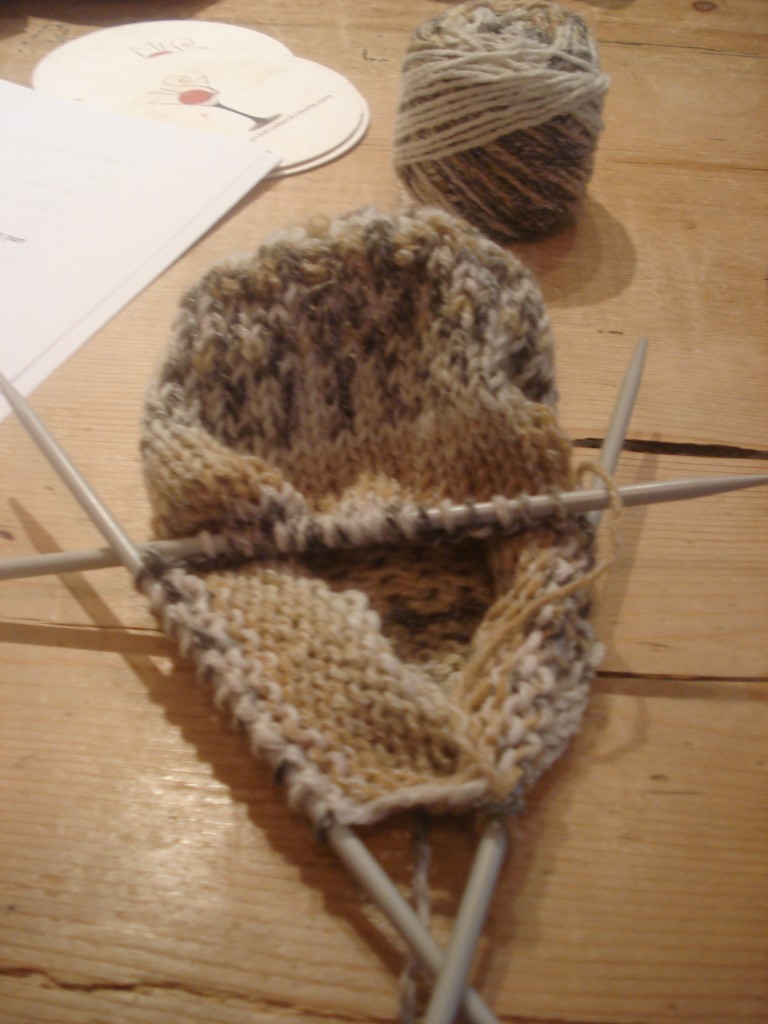 And before you knew it we had Kitchener stitched the end and had our completed socks.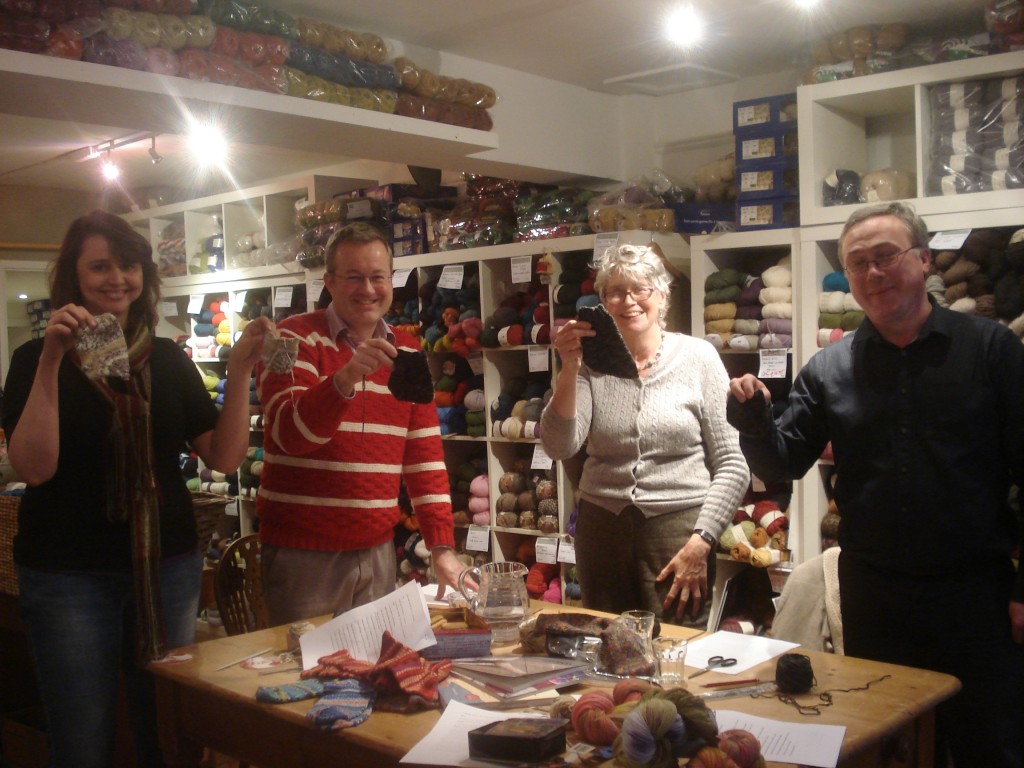 Thanks to James for being such a patient teacher: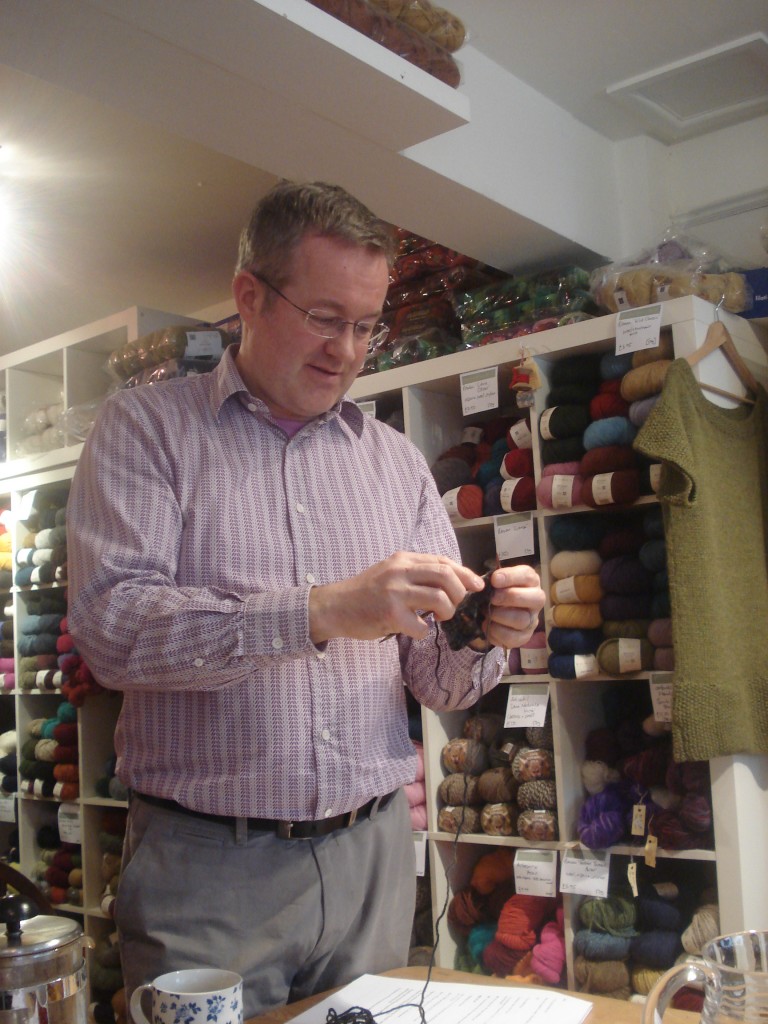 And my fellow students for being such good fun 🙂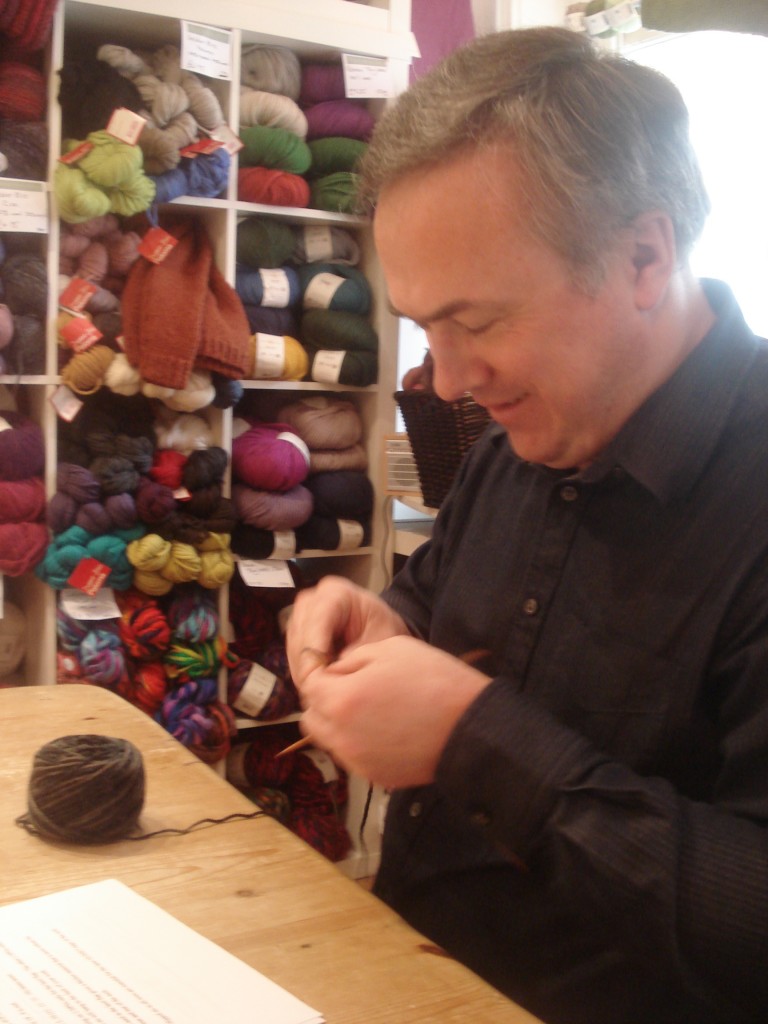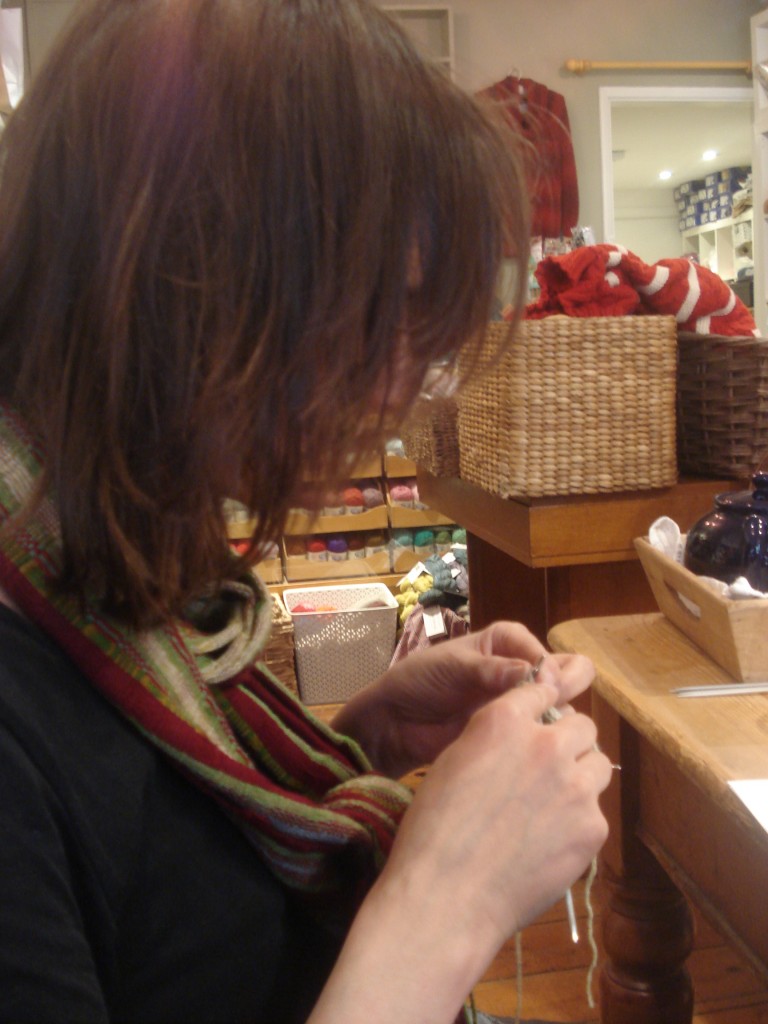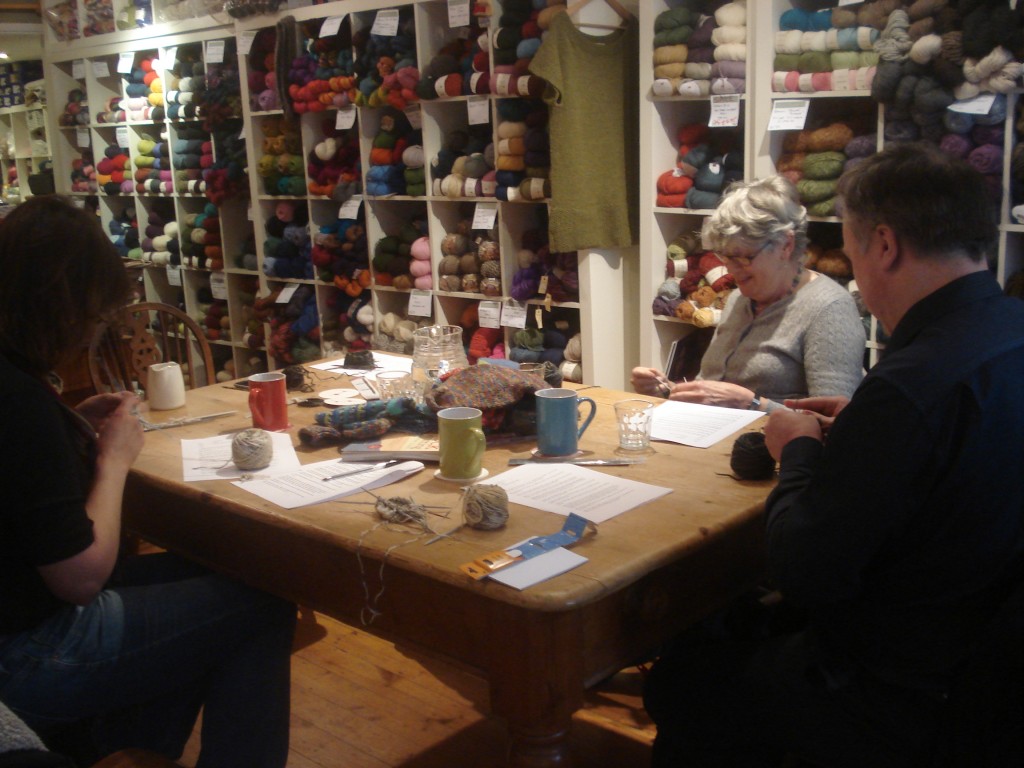 Alas the yarn fumes from the shelves were too strong and I didn't escape without a nice stash of beautiful sock yarns: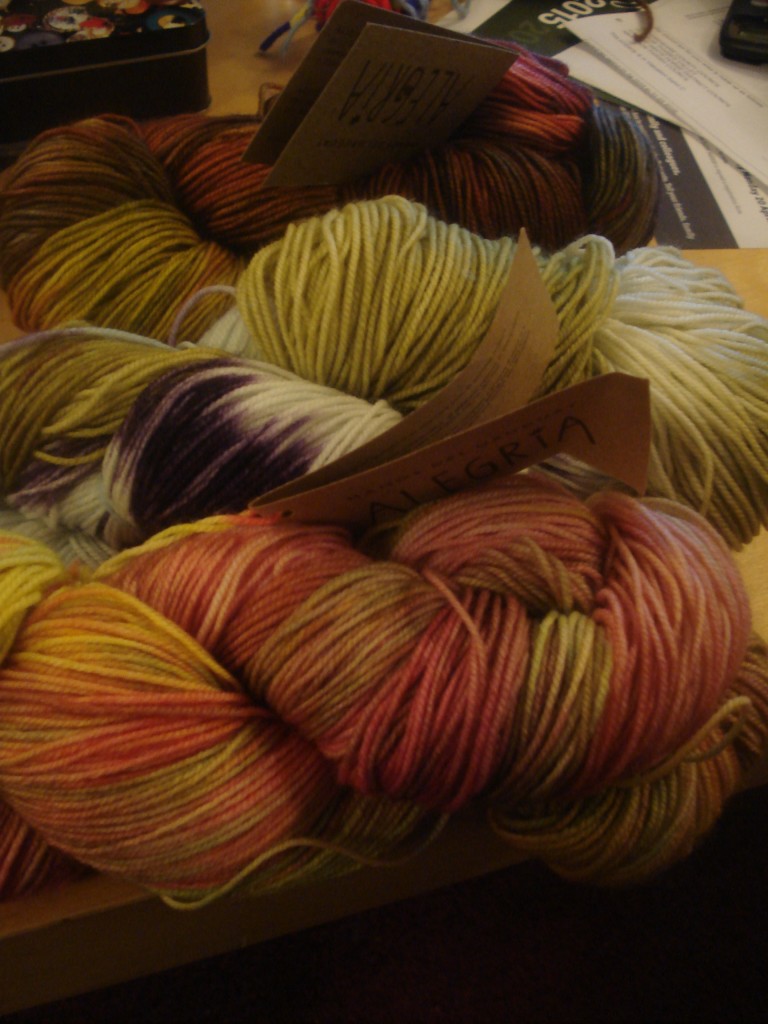 I haven't cast on a full size sock yet however as a G&T was in order when myself and the mini sock returned home (you can see the sock is having a nice time in this one).