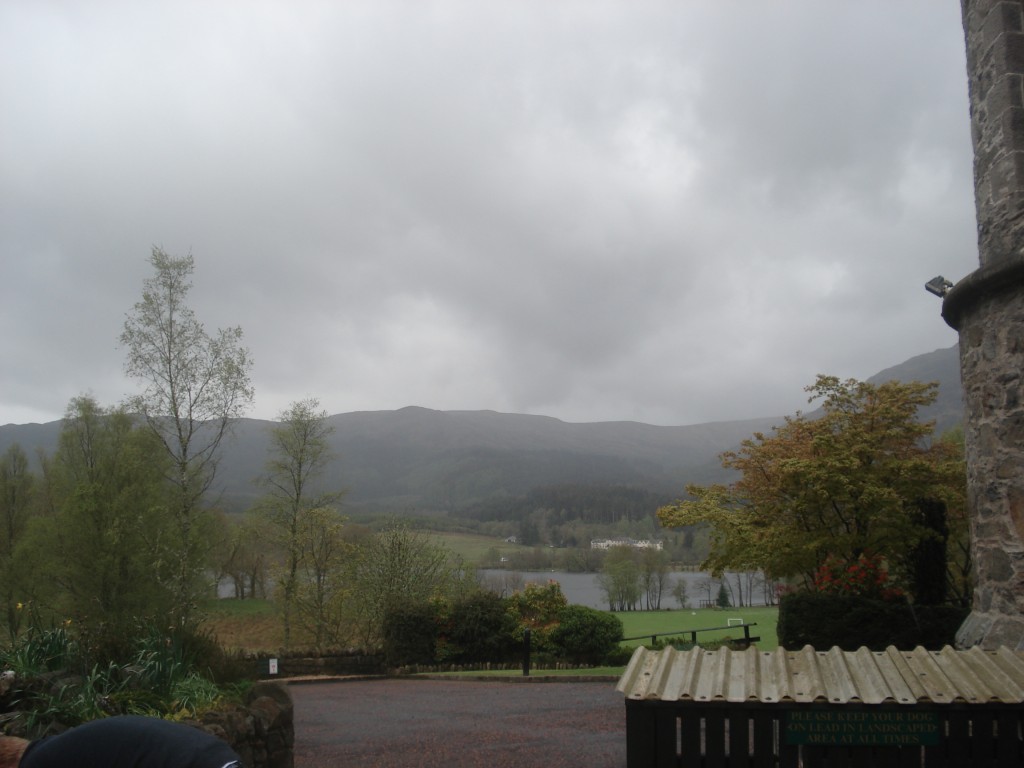 Apologies for the radio silence on here for the past week, I've been on my hols and very nice they were too. Would you like to see? We started off in the majestic Tigh Mor in the Trossachs. I've stayed here a couple of times before and the building always reminds me of a fairytale castle.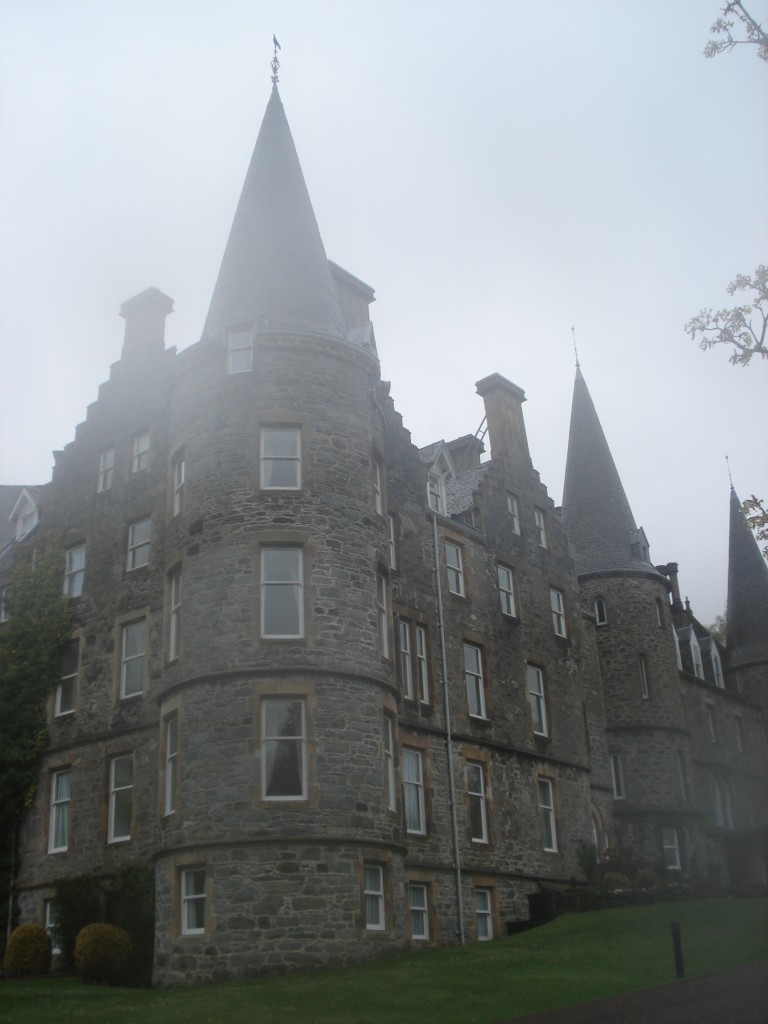 Lovely! We got up there by train so that Jam could have a break from the driving. Dinner the first night was round the corner at a pub that took dogs – most of the boys had venison and Jam had haggis (the first of many on this trip). The next day the boys walked Roxy dog down to the Loch and ran into the local Gilly who tempted them to enroll themselves (and the ever up for a challenge Beth) in for a lesson learning fly-fishing the next day!
Unfortunately for all those signed up for the fly-fishing lesson the next day was not only cold but also wet. The whole lesson took place on dry land but some of the party felt it was best to be prepared:
Mum and I braved the weather only to take these few photos and then ran inside to make large amounts of hot chocolate to De-thaw the fishermen when they returned from the field.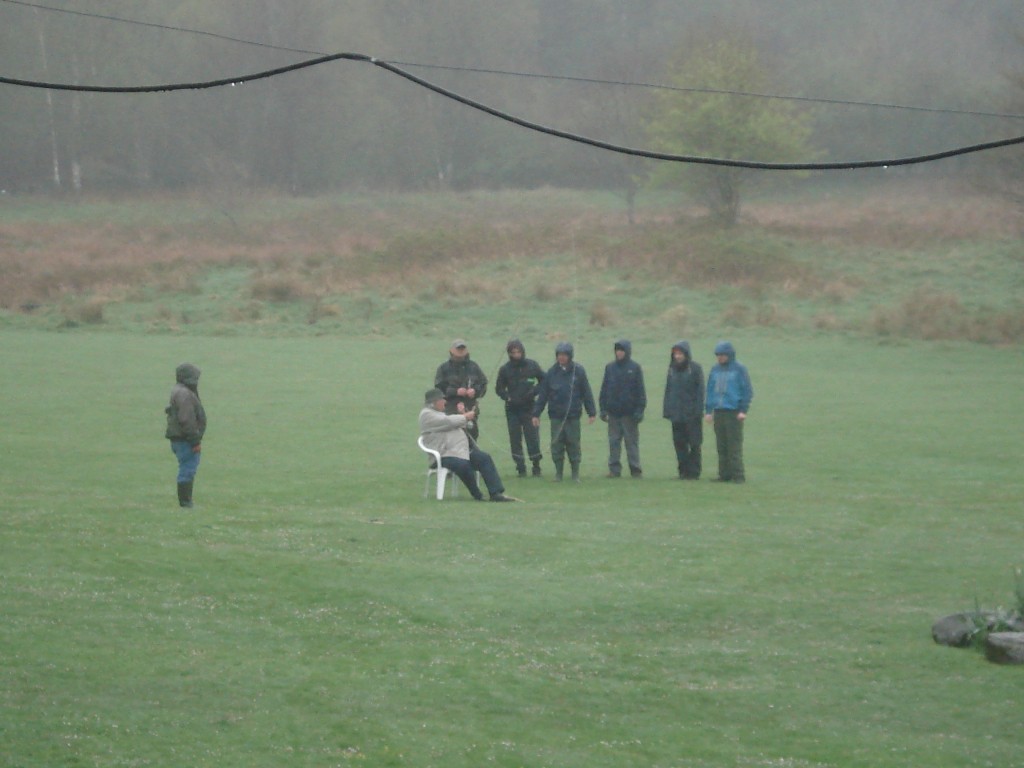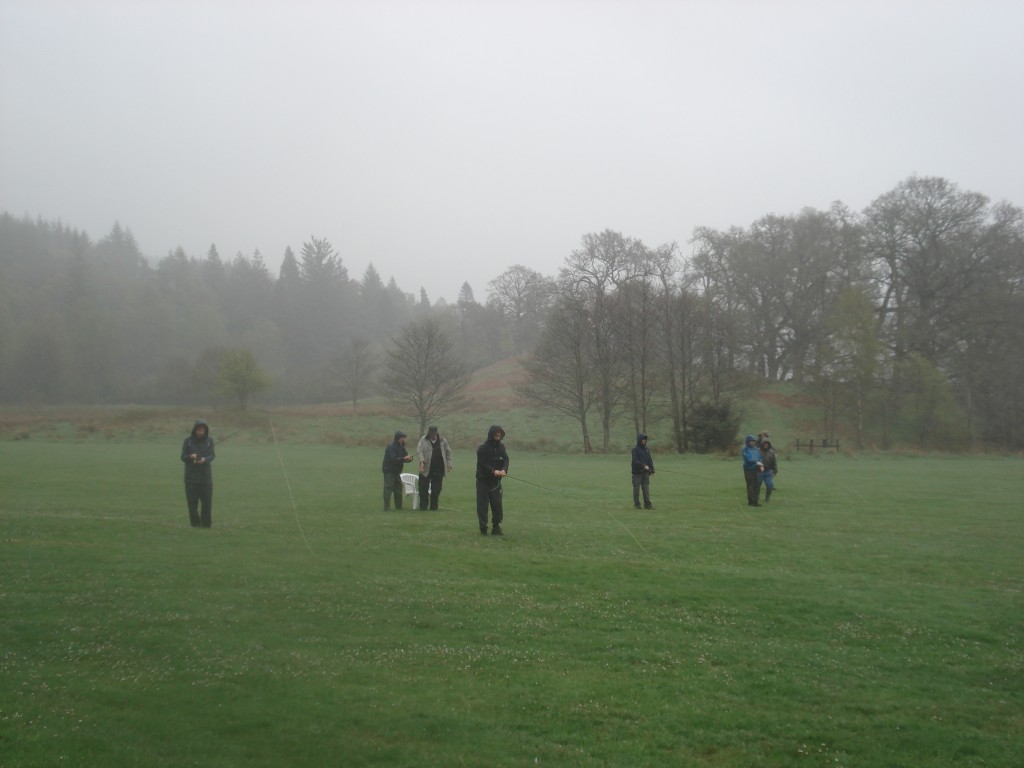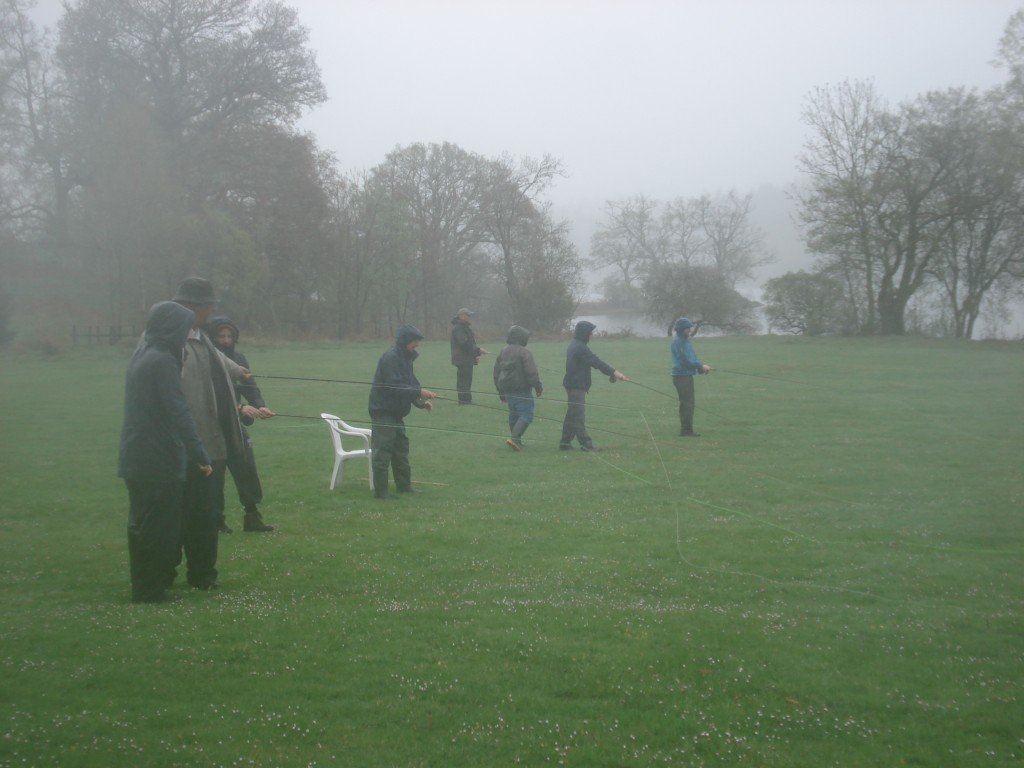 When they returned it was apparent that the weather had not dampened their enthusiasm for the fishing at all and they had booked in for a slot doing it for real on a stocked pond the next day (apart from Beth who gracefully bowed out at this point). It was decided dinner out that evening would be a good plan so here we all are dry at last enjoying the on site restaurant.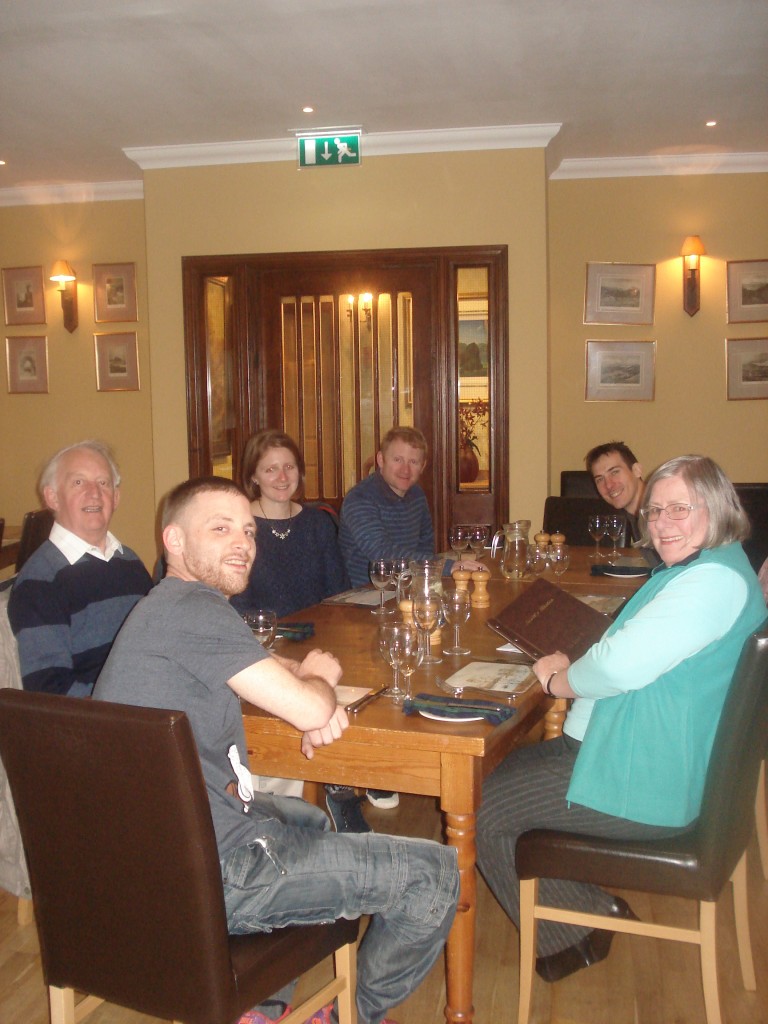 There was just time for Kip to enjoy a whisky
and for me to knit a few rows on Jam's sock before bed.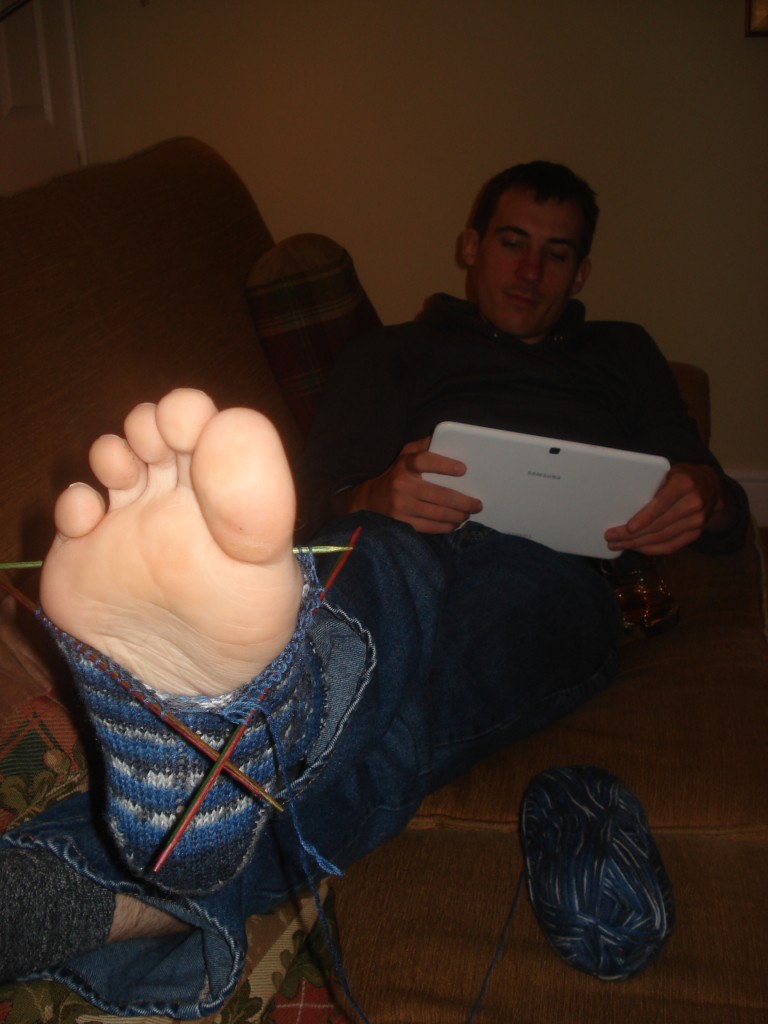 The next morning the fishermen were up ready to go and get their rods and get down to the loch, Unfortunately for them it was raining again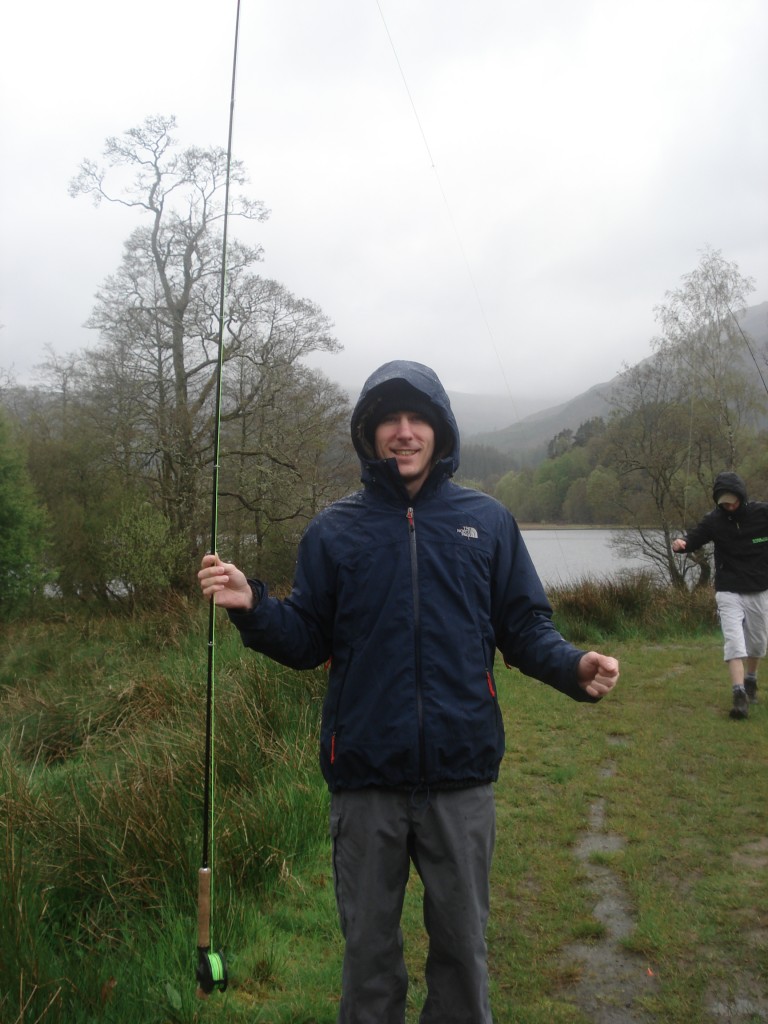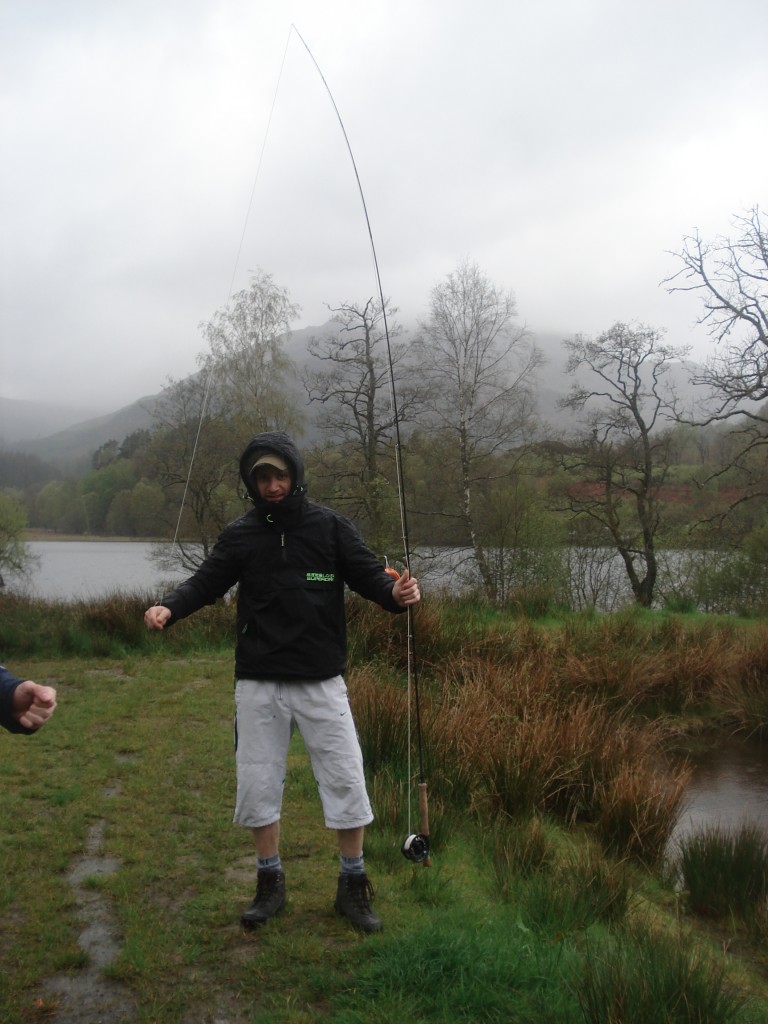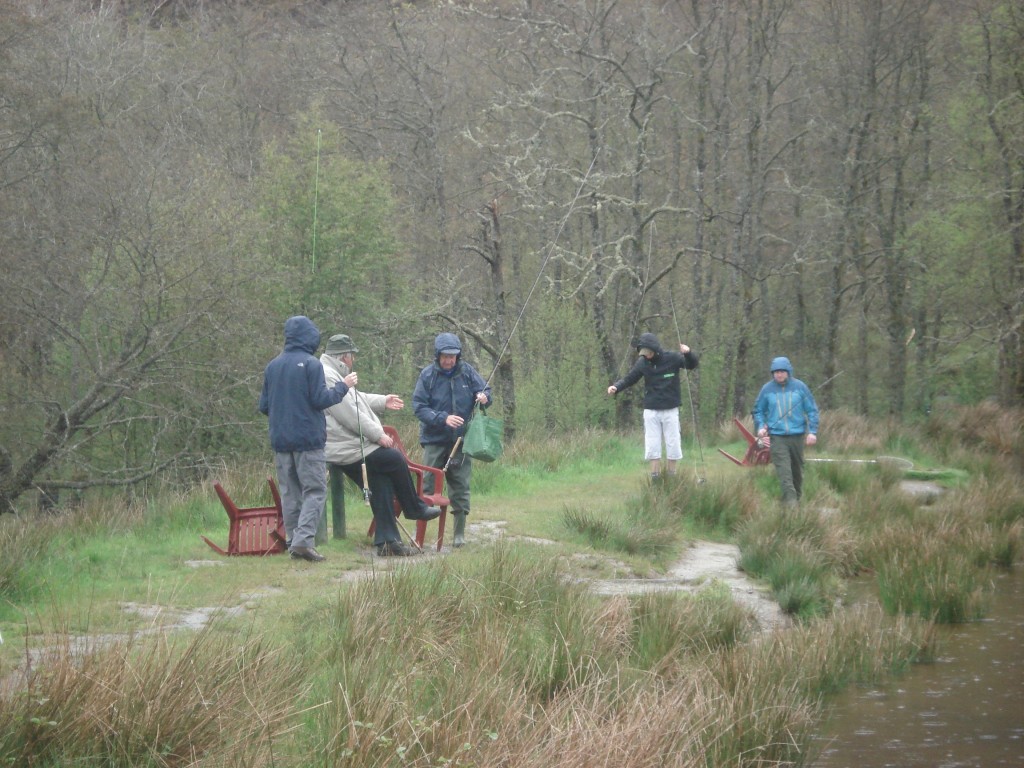 The ladies (my future sister in law Beth, mum and I) decided we weren't going to watch or get cold so set off to Callander to get food and a few other basics. Mhor bread was the obvious stop for pies for lunch and we managed to squeeze in a cup of tea in their lovely on site cafe as well as having a good look round the rest of the shops.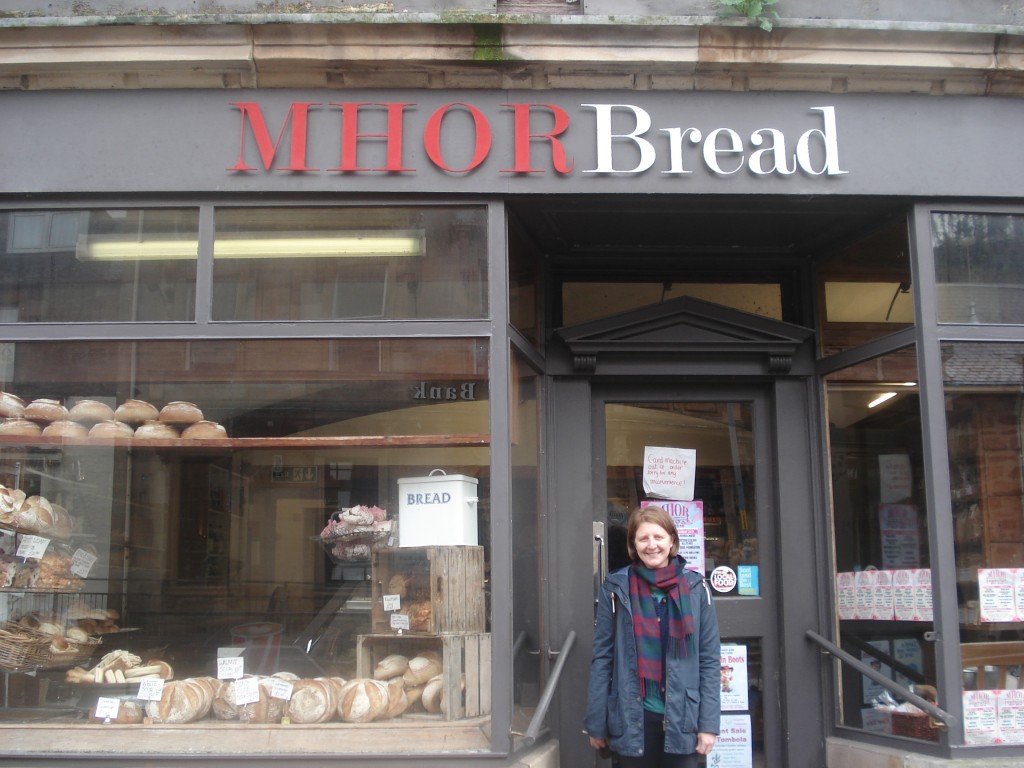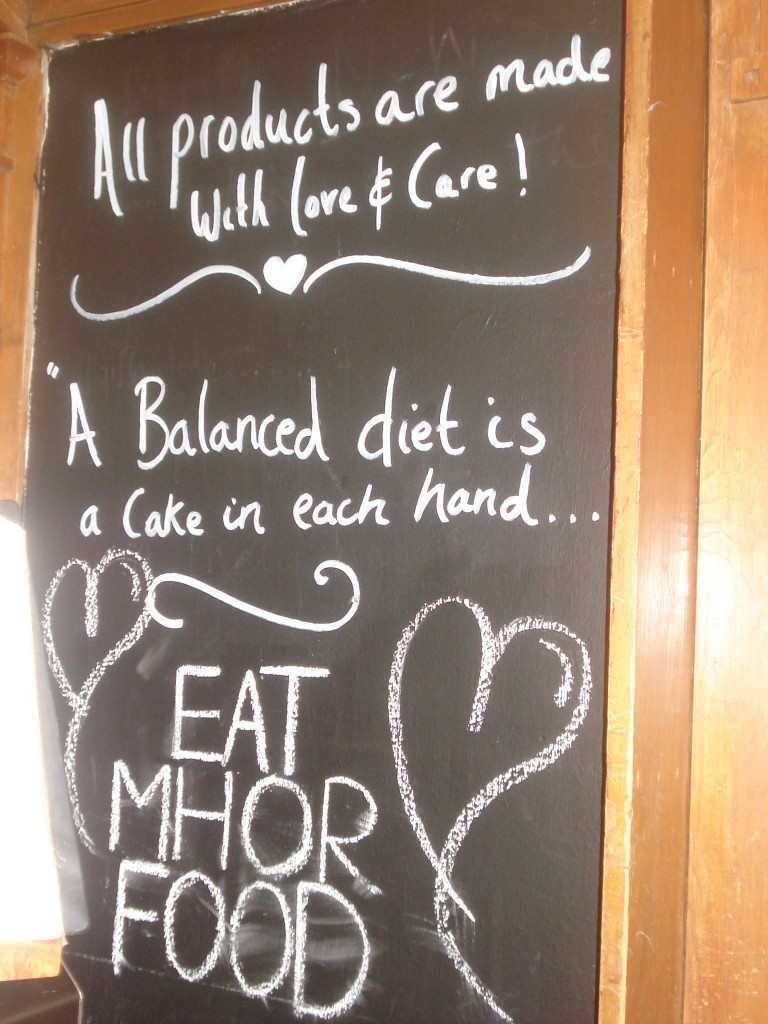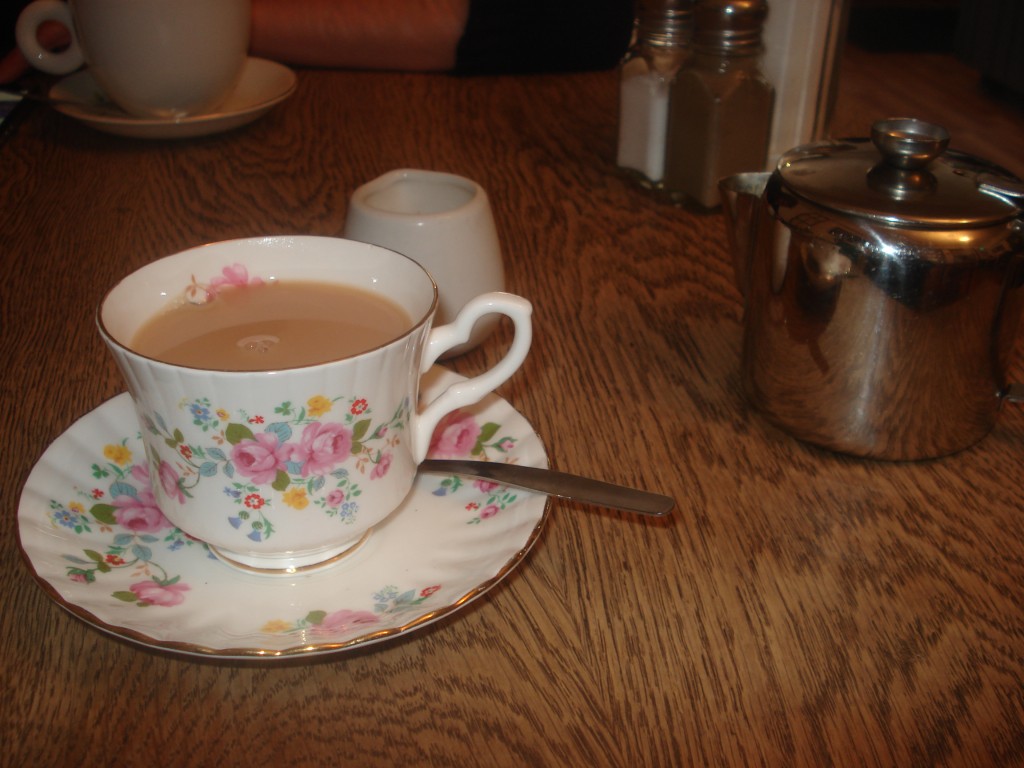 When we got home this was the scene that greeted us: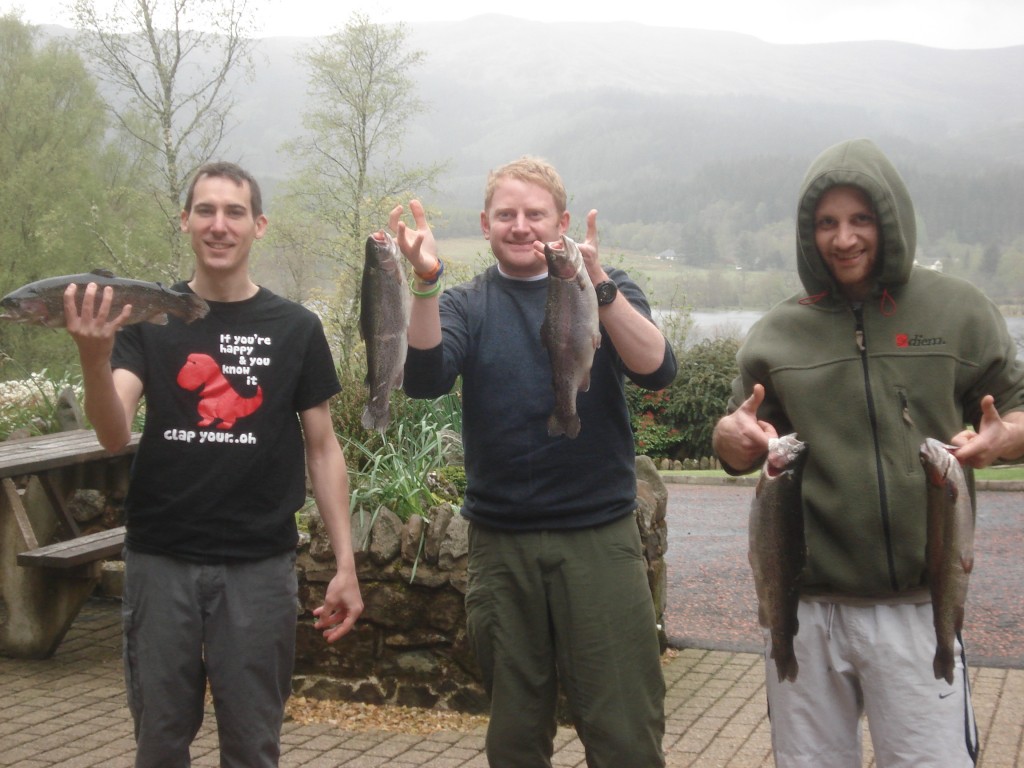 It would seem the fish didn't stand a chance with both Jam, Kip and our kid netting 2 a piece (thankfully one got let go to swim another day). So after they had been gutted we had trout for tea that night (and quite a few nights after). They boys (being not worn out by all that fishing) took theirs down to the side of the Loch for a BBQ, beers and bonding session, while we stayed inside and grilled the rest.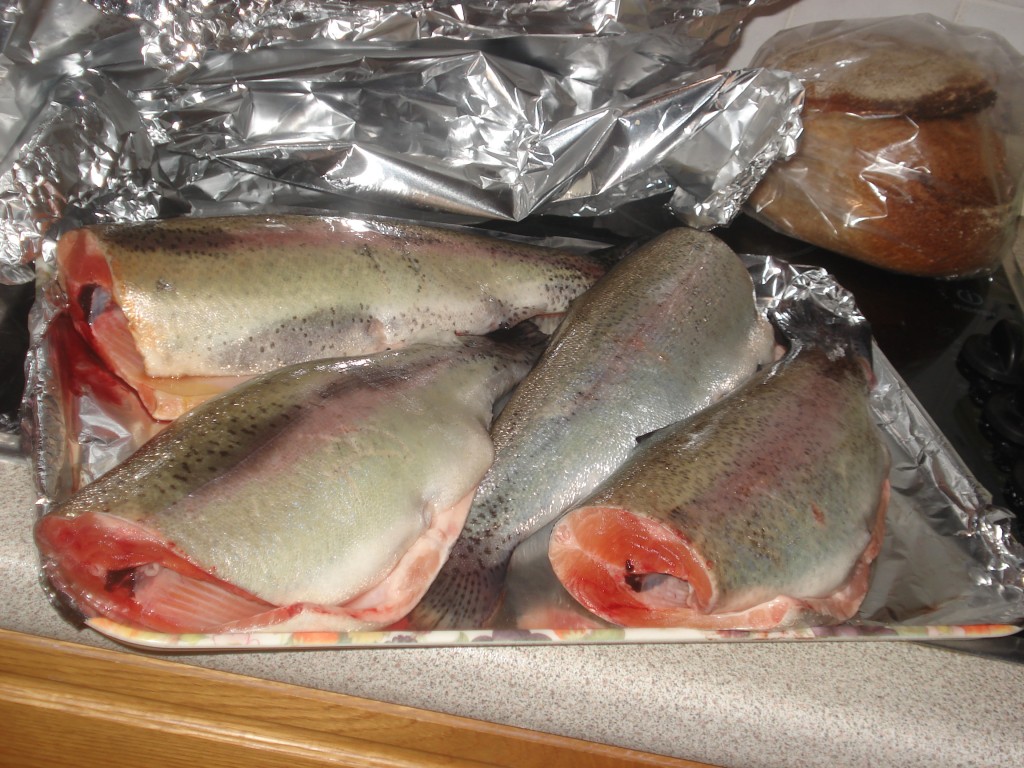 The next day Kip had booked dad an early birthday present in the form of a flight in a sea plane, unfortunately the weather wasn't 'right' so instead of doing that we headed over the healthland to a nearby nature reserve where they also had a go ape center. The boys and Beth (missing dad this time as although he likes flying, he isn't keen on heights) headed off in the direction of a rather large zipline and were next seen…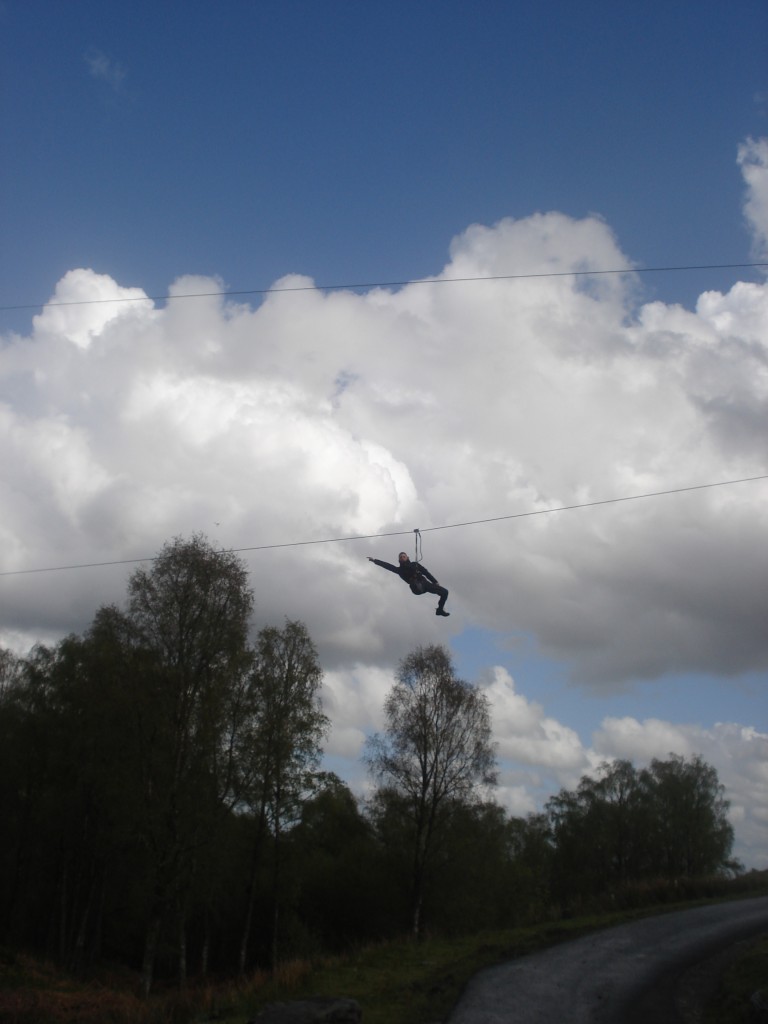 While they were in the trees we were underneath them,  walking Roxy dog and taking in the beautiful scenery: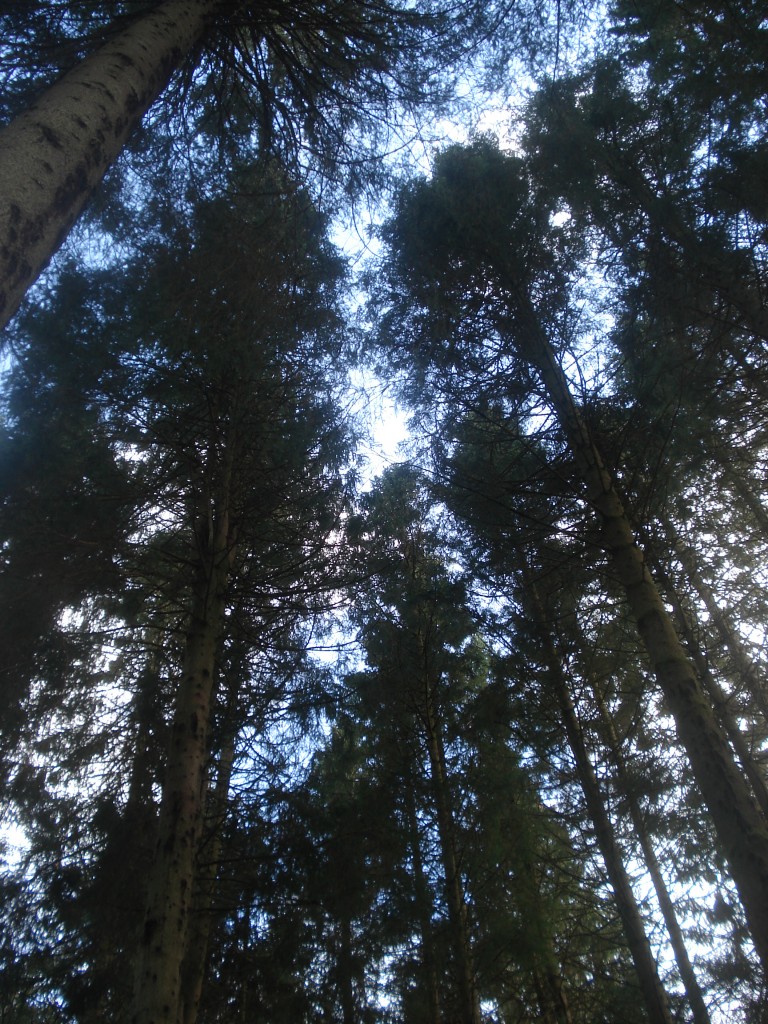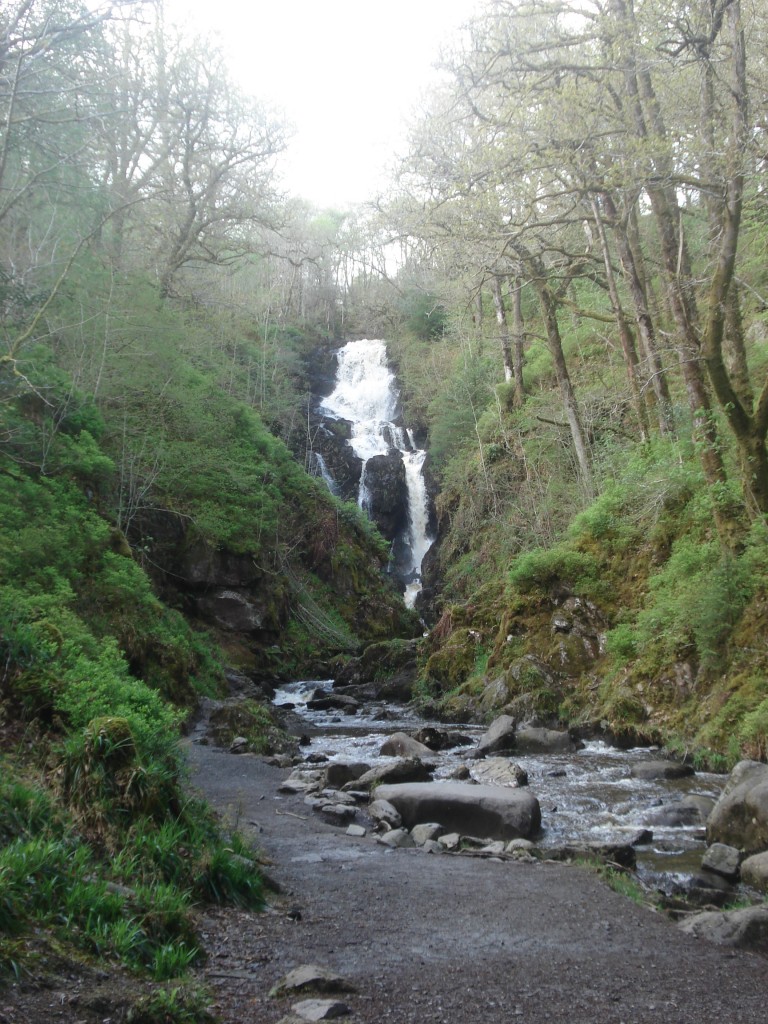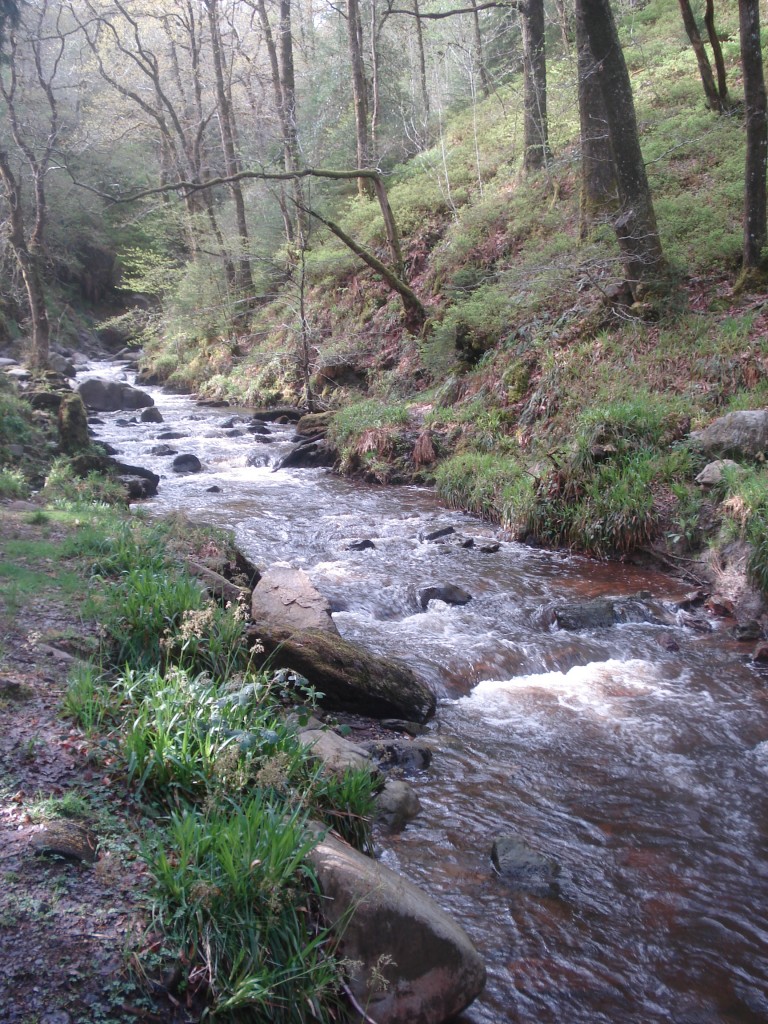 As well as exploring the visitor centre for the reserve that had camera's on an Osprey nest among other things and spectacular views out over the landscape.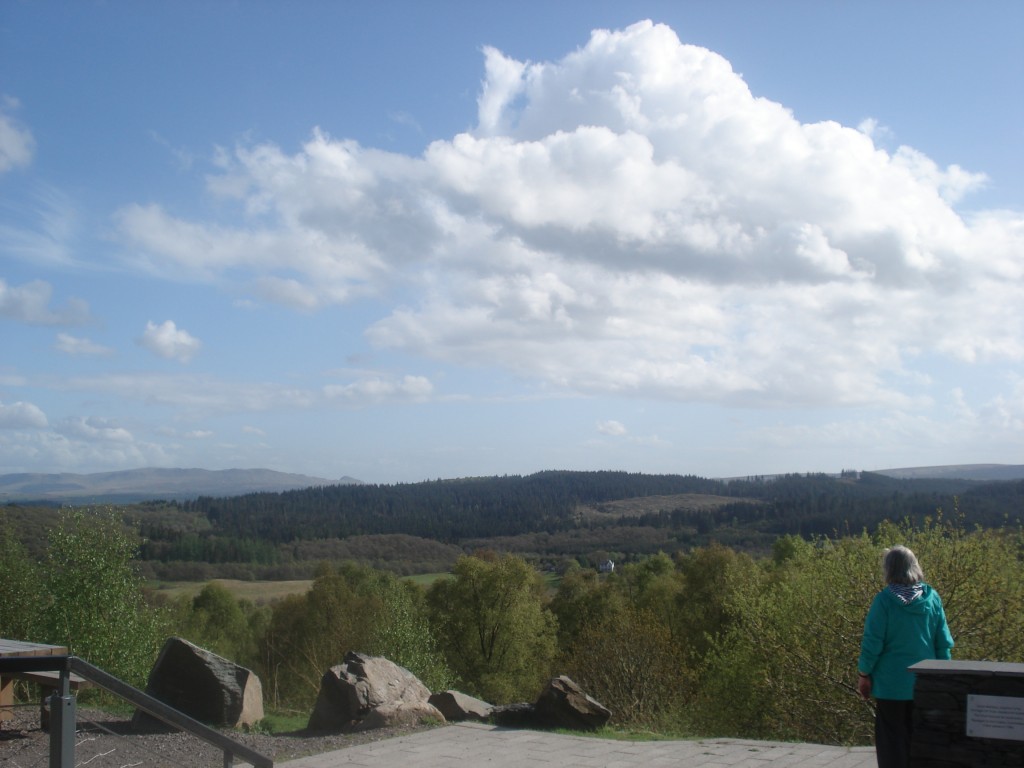 It was mum's birthday the next day and the final day we were all together so clearly cakes for breakfast were in order: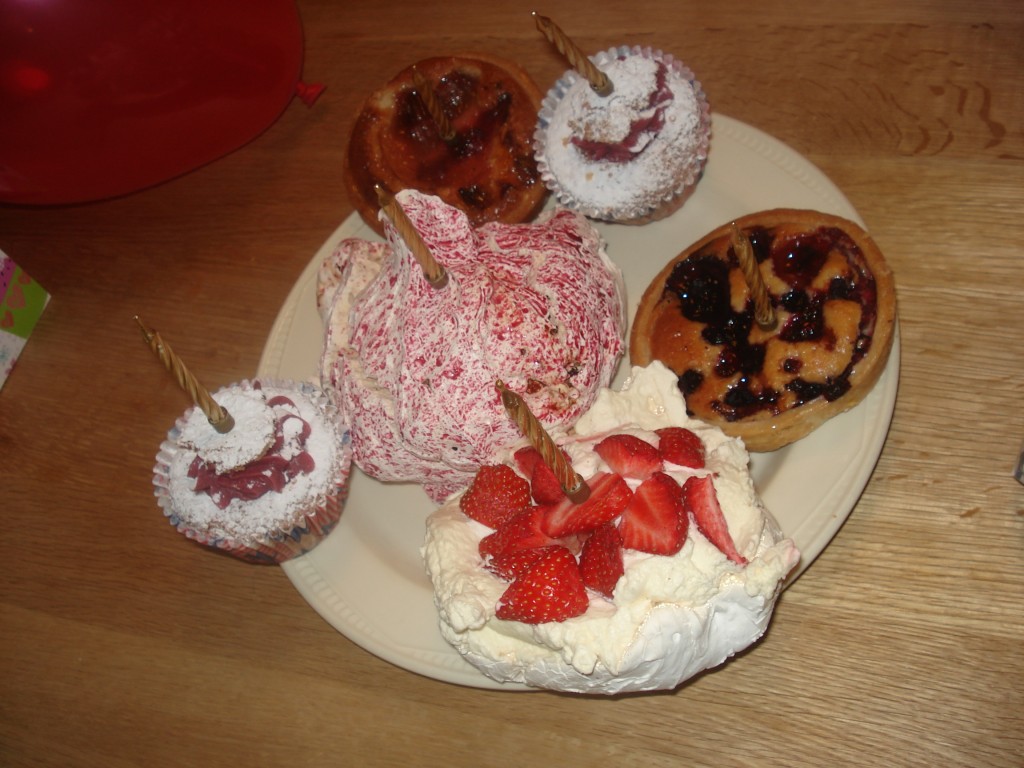 As was making a general fuss of the birthday girl: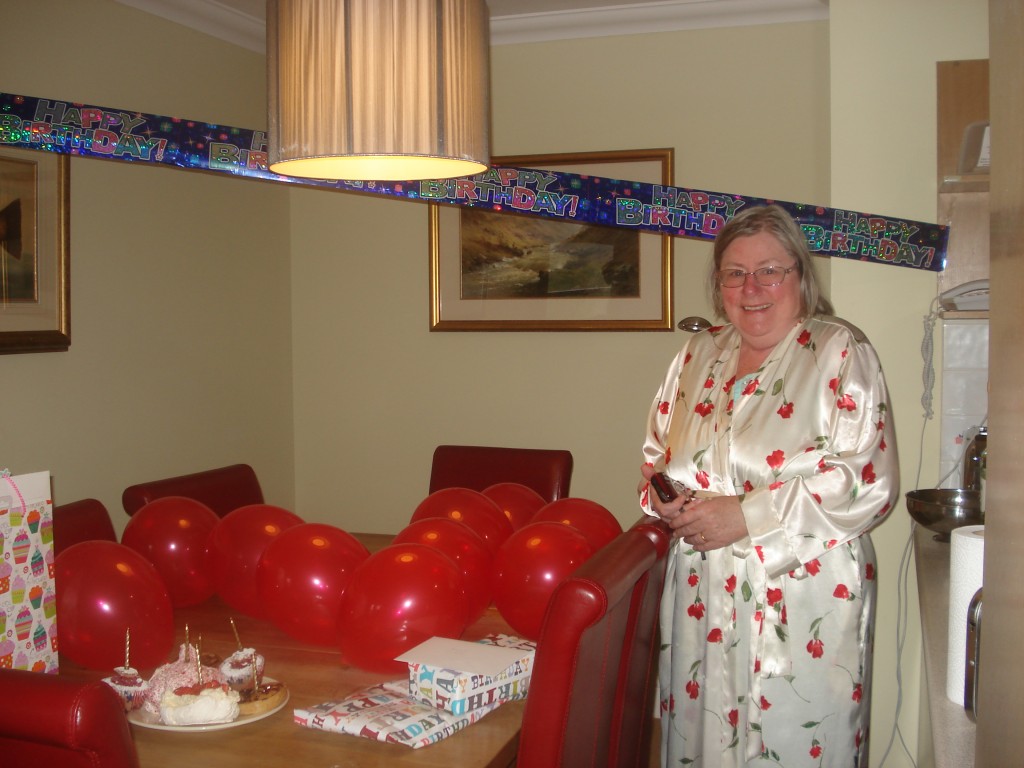 Who we surprised with baloons, banners and lots of presents. Kip and Beth left early the next day with our Kid leaving sightly later. Unfortunately for Jam this meant he was commandeered to row a boat while Andy fished for pike (his usual inedible catch). Fortunately for Jam he didn't catch anything: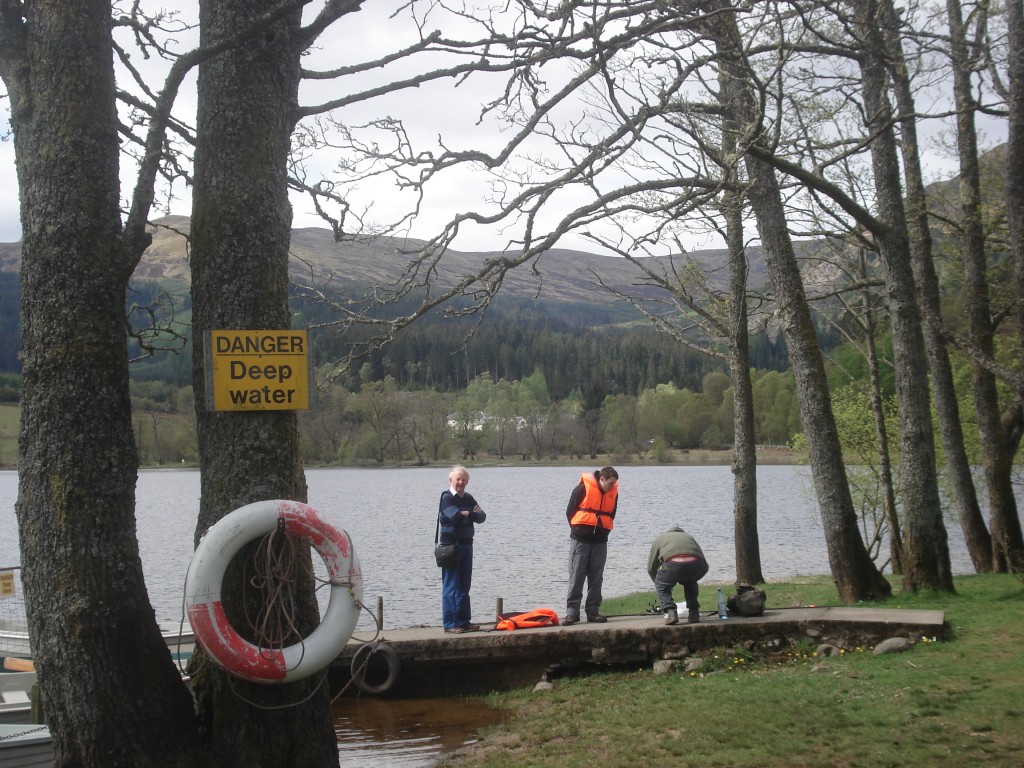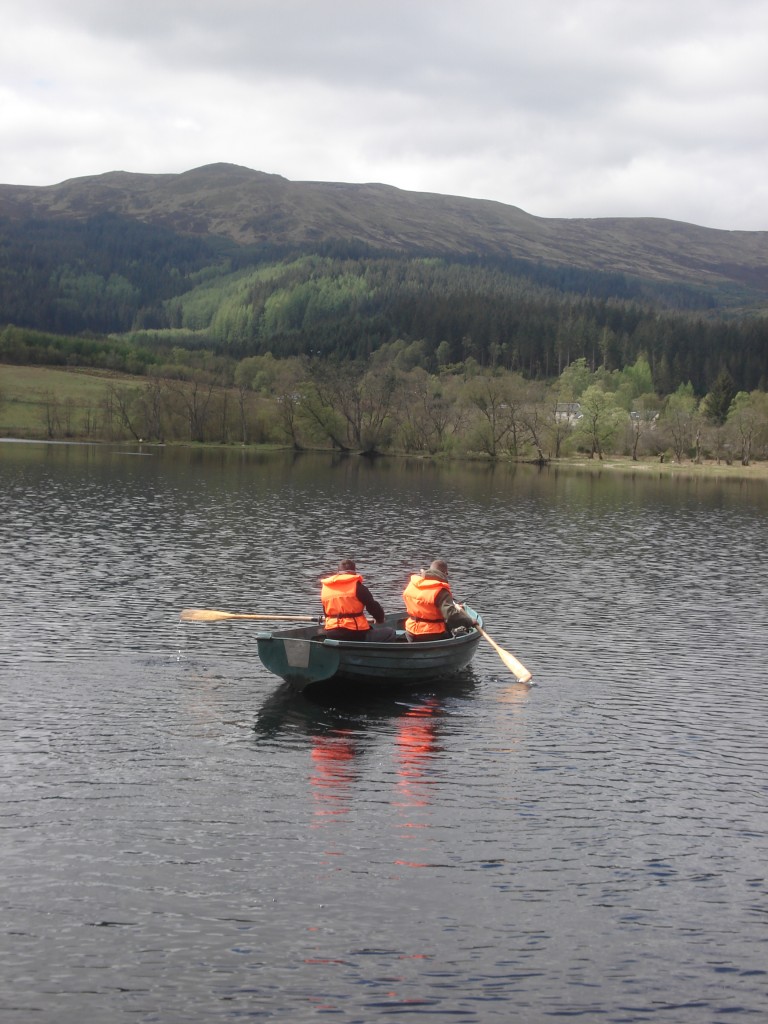 So on our final night I took a final few photos and the next day we headed off for one further Scottish adventure to Edinburgh – but not before waving a very fond farewell: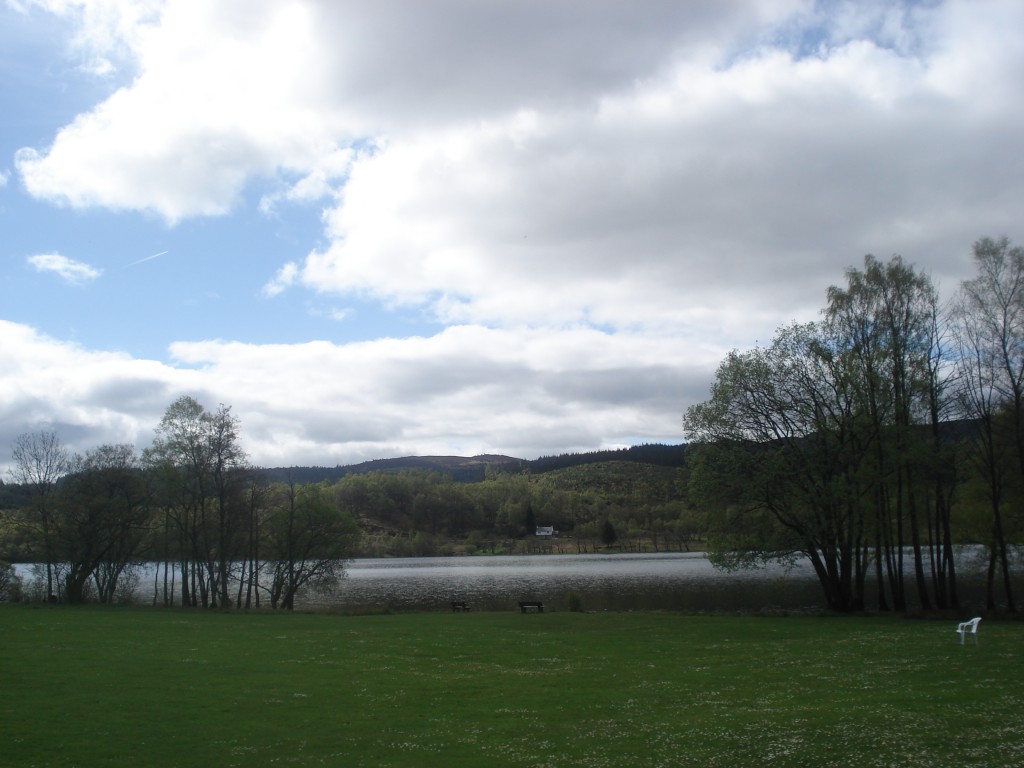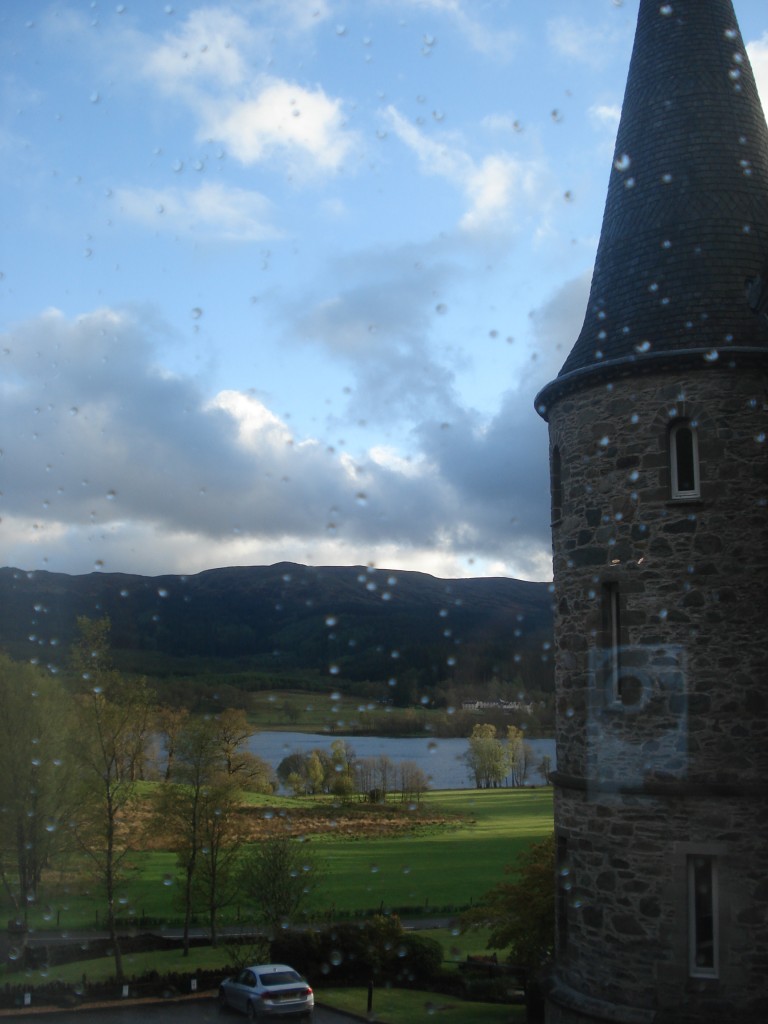 Stay tuned for our further adventures in Edinburgh in the next post.