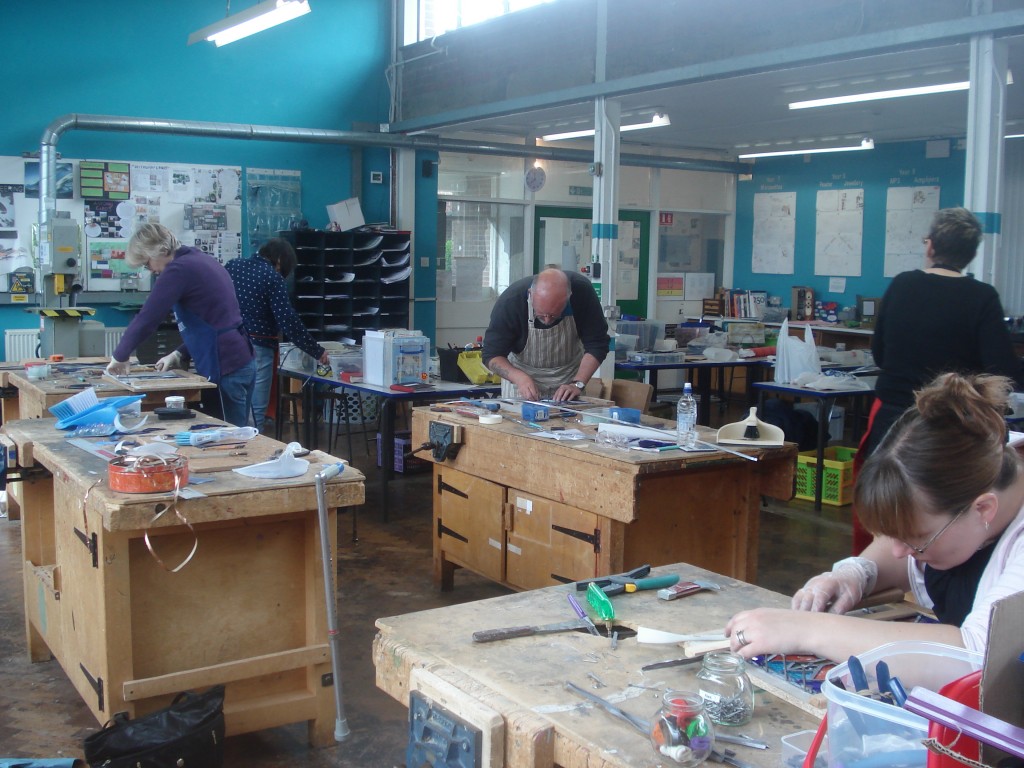 The weekend of my two day stained glass workshop came at last and so I picked up my design and quite considerable stack of glass and headed off to John Mason School. Waiting as ever was the ever patient Sarah Glover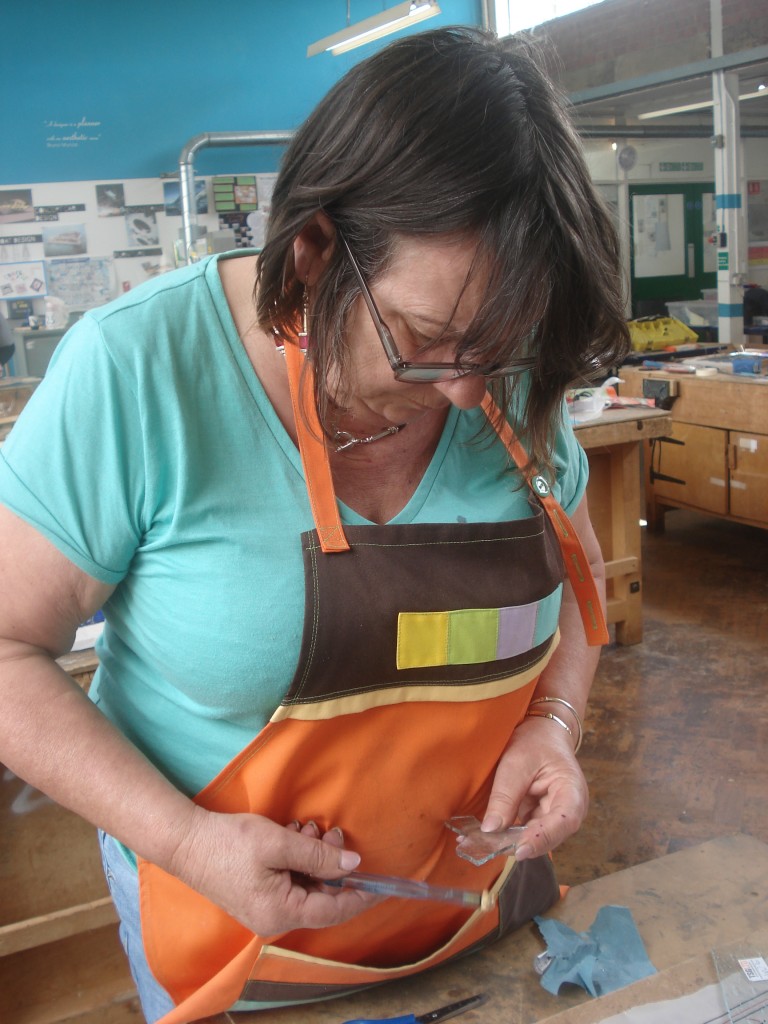 And a host of other students (including my friend Lucy) waiting to get started on their own masterpieces. Their designs varied from triangles interspersed with straight lines: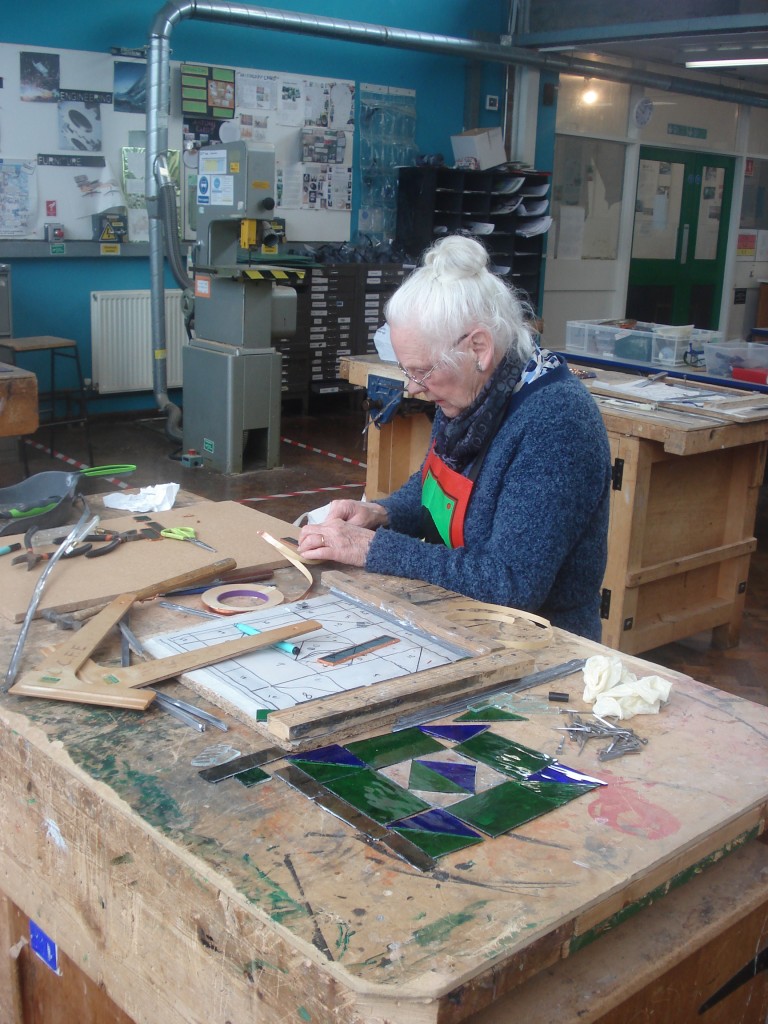 To sumptuous curves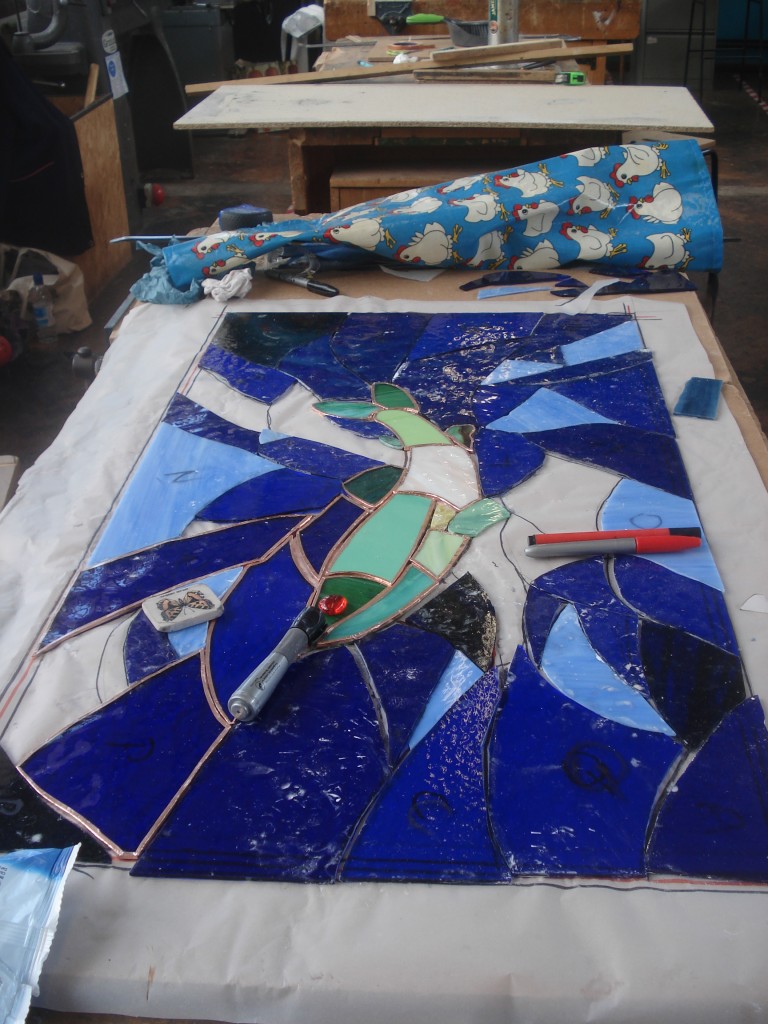 And everything in between. Like me a few of the other ladies in the class were working on large projects, like blocks for a dividing wall (each based on a pattern usually created in fabric quilts):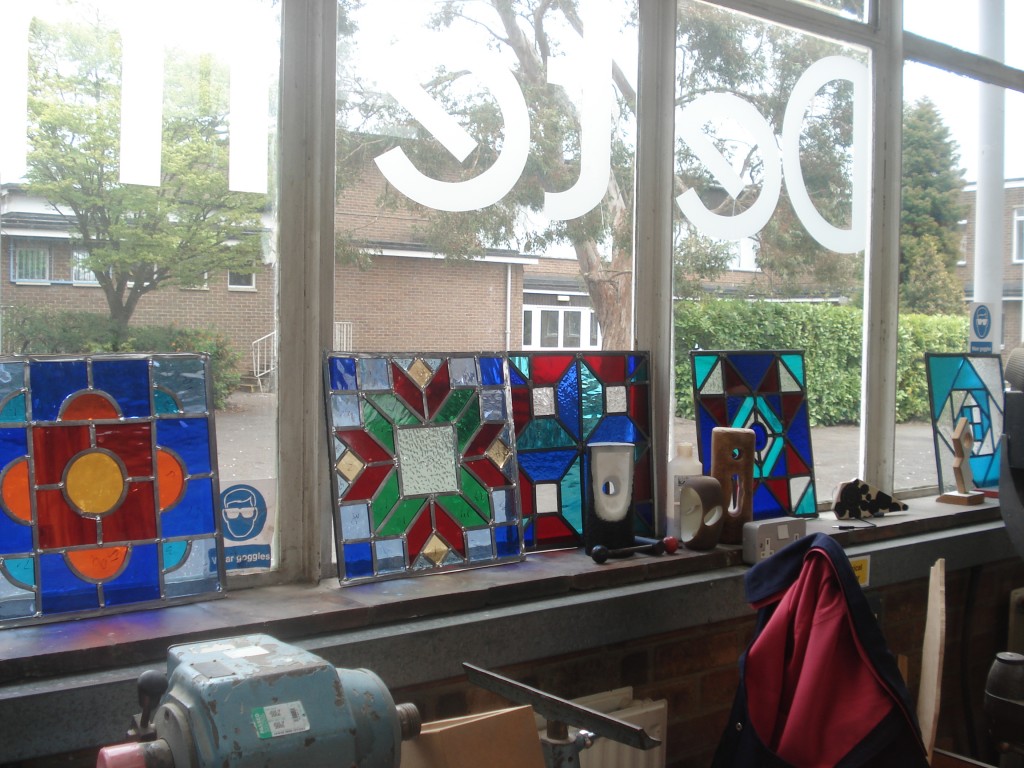 I completely fell in love with two of the most recent designs, quite simple in their shapes but the designs really let the colours take centre stage.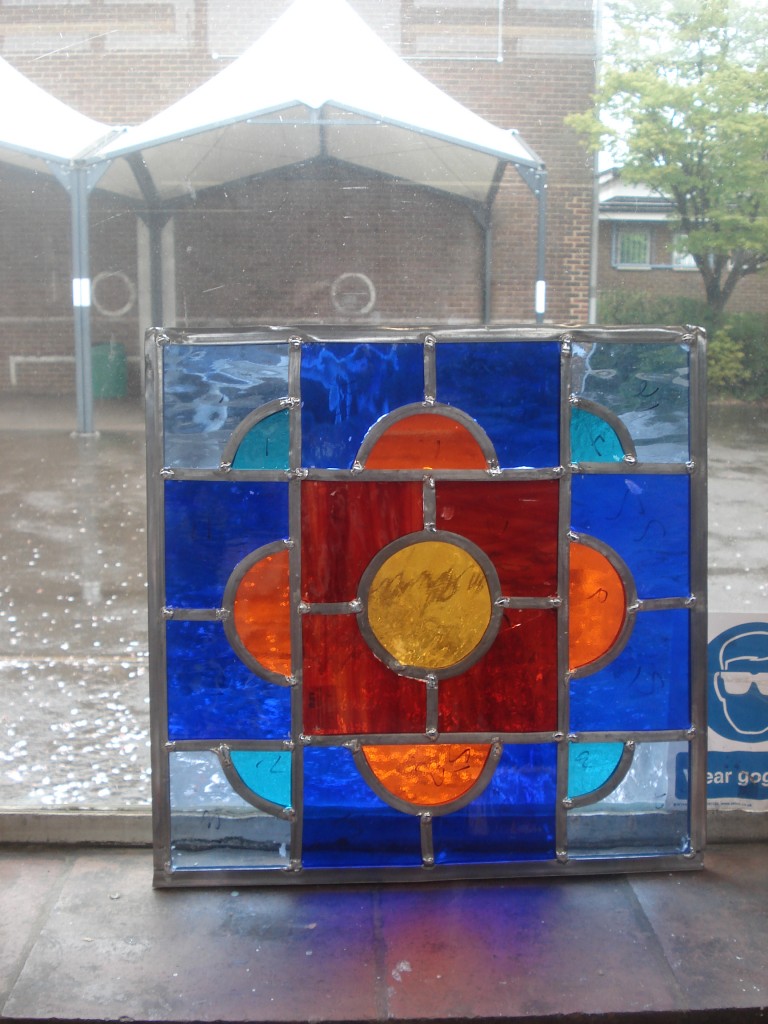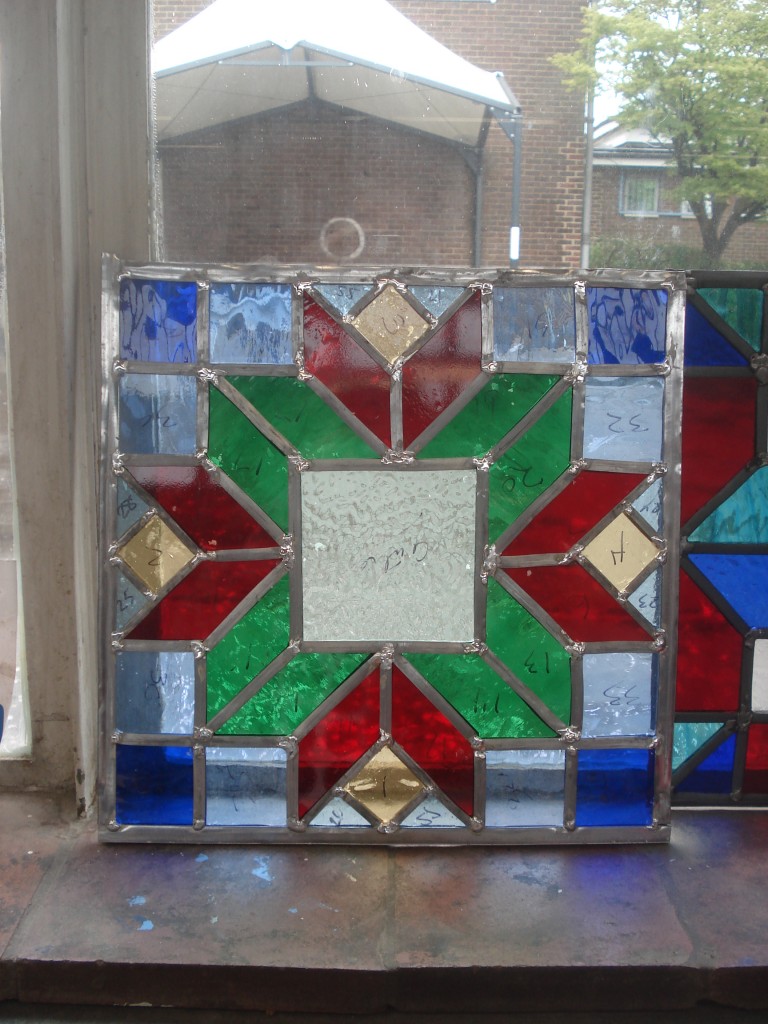 Lucy's project was different again, she started by cutting some of the biggest sheets of glass I've ever seen (I asked and apparently these were also cut down – but they seemed pretty big enough to me)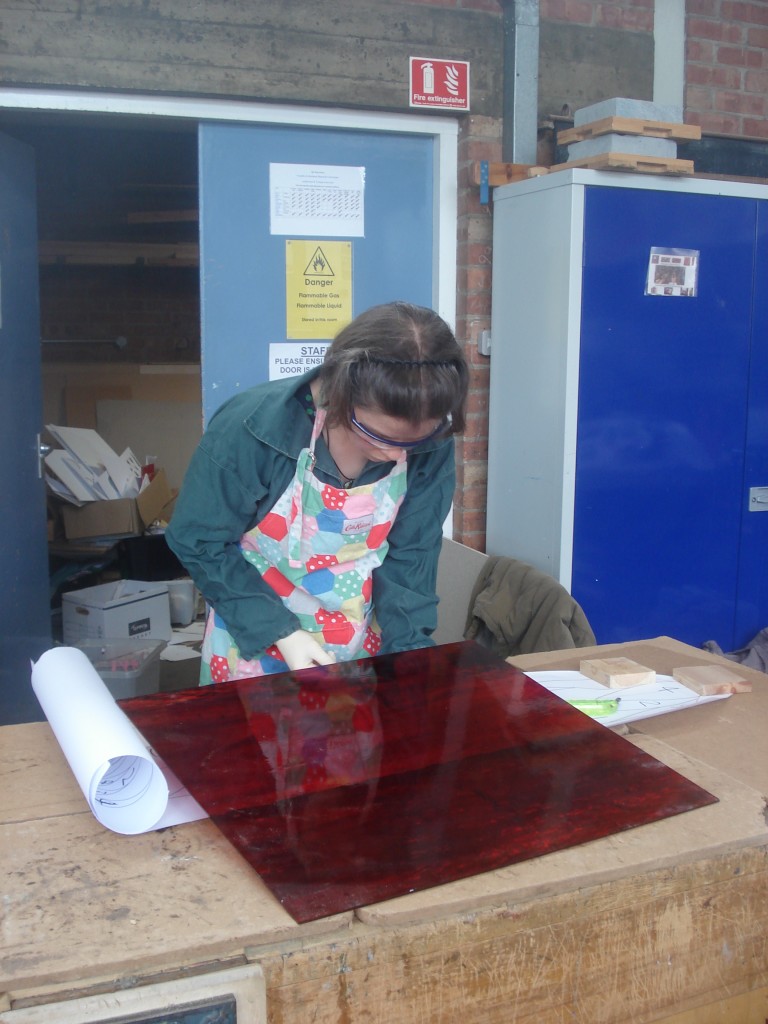 Lucy's project is a large red cross, divided up into flames of the different red glass types. She was working on the bottom section during the class and already its looking amazing.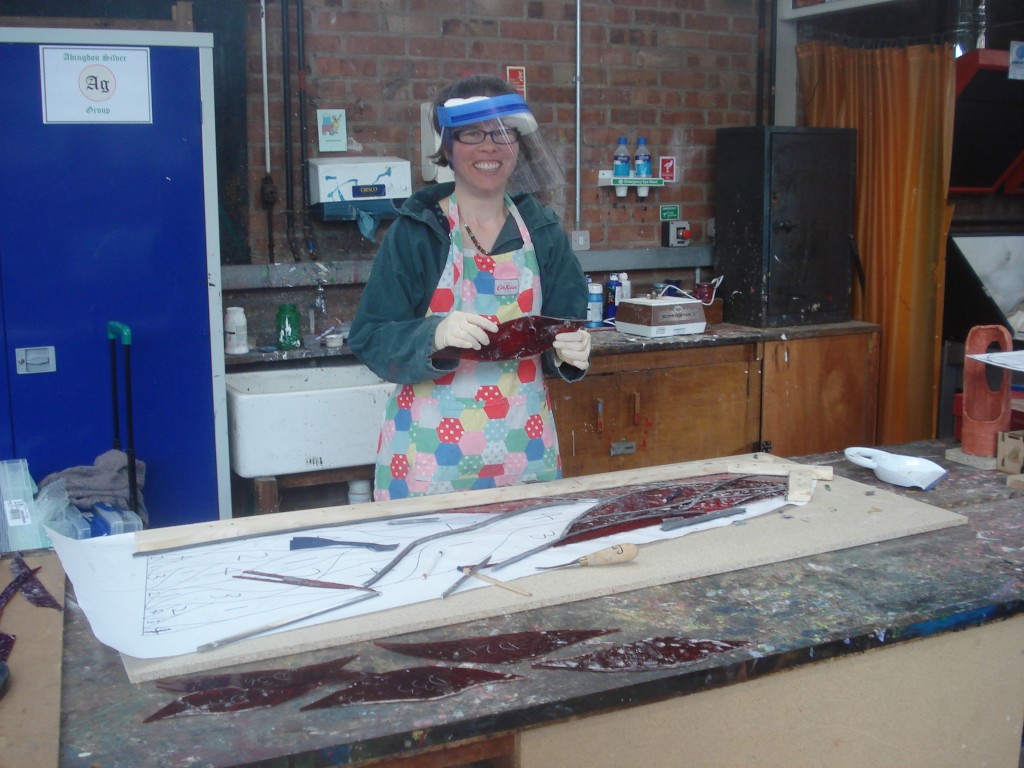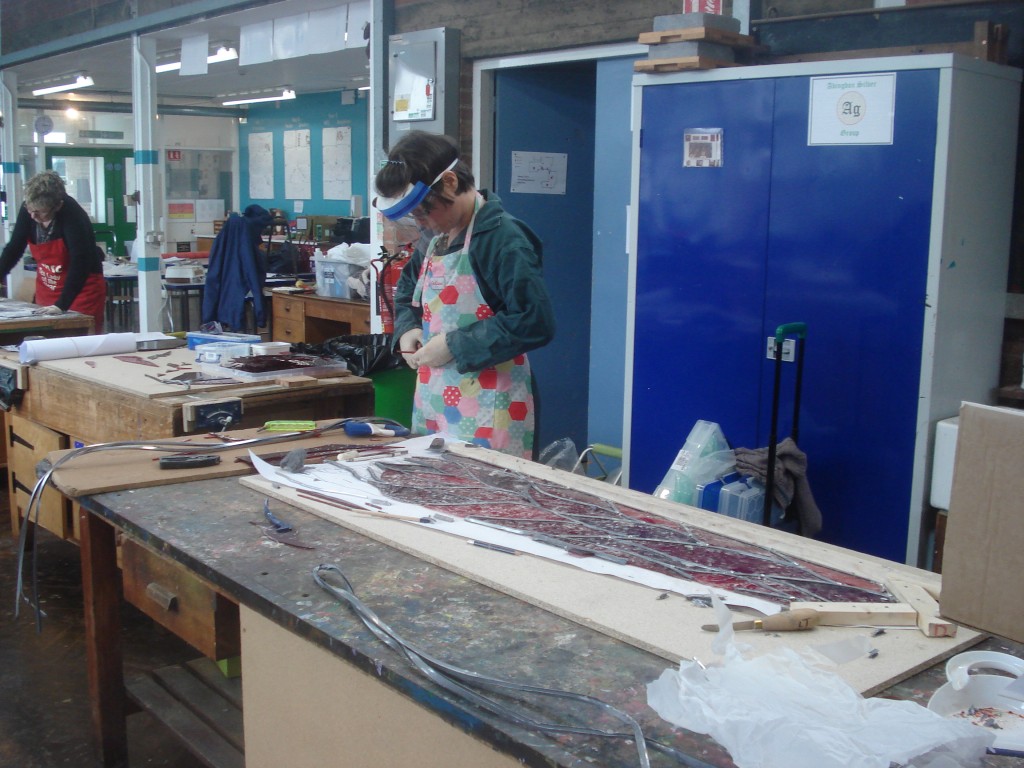 And what was I working on I hear you ask? Well I thought it wouldn't be a bad idea to finish cutting out my mermaid, I made a start on it a couple of weeks ago in my regular weekly class – but only got as far as the border: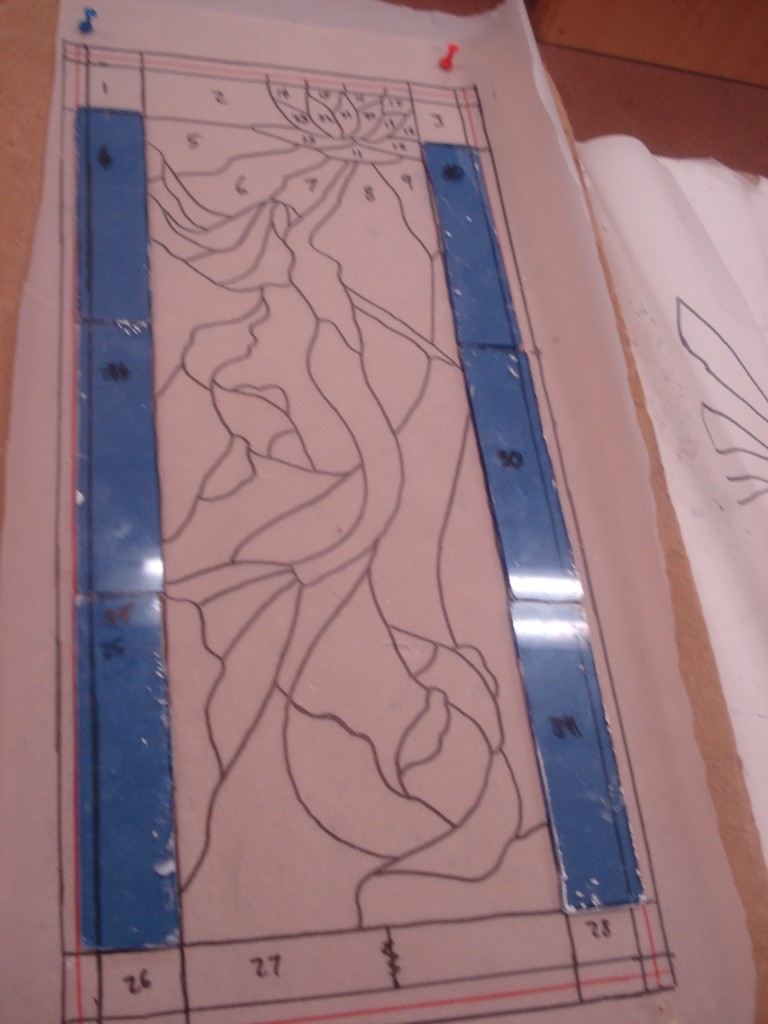 Having such a large stretch of time I was able to cut all of it (apart from some really tiny bits I was worried about, revise one of my glass choices (the tail – went from dark blue to purple with light blue) and still have time for the really delicate cutting.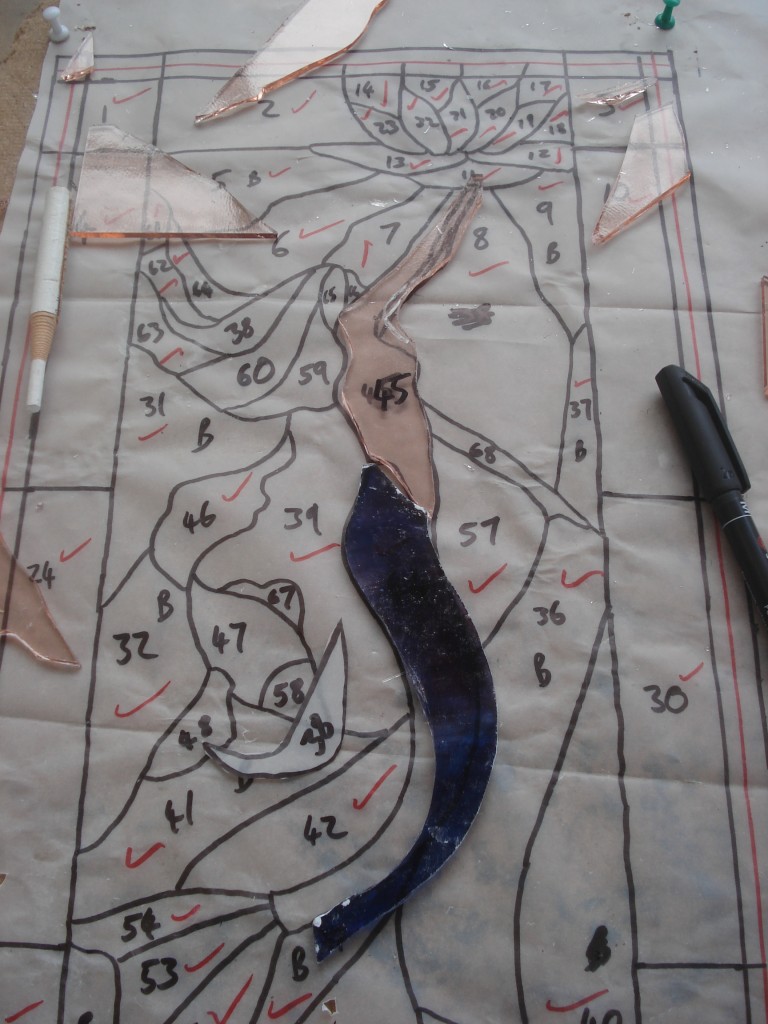 I should be able to start leading in my next class which would be great, but as I didn't finish anything it only seems fair to show you what the rest of the class managed. Some fantastic work: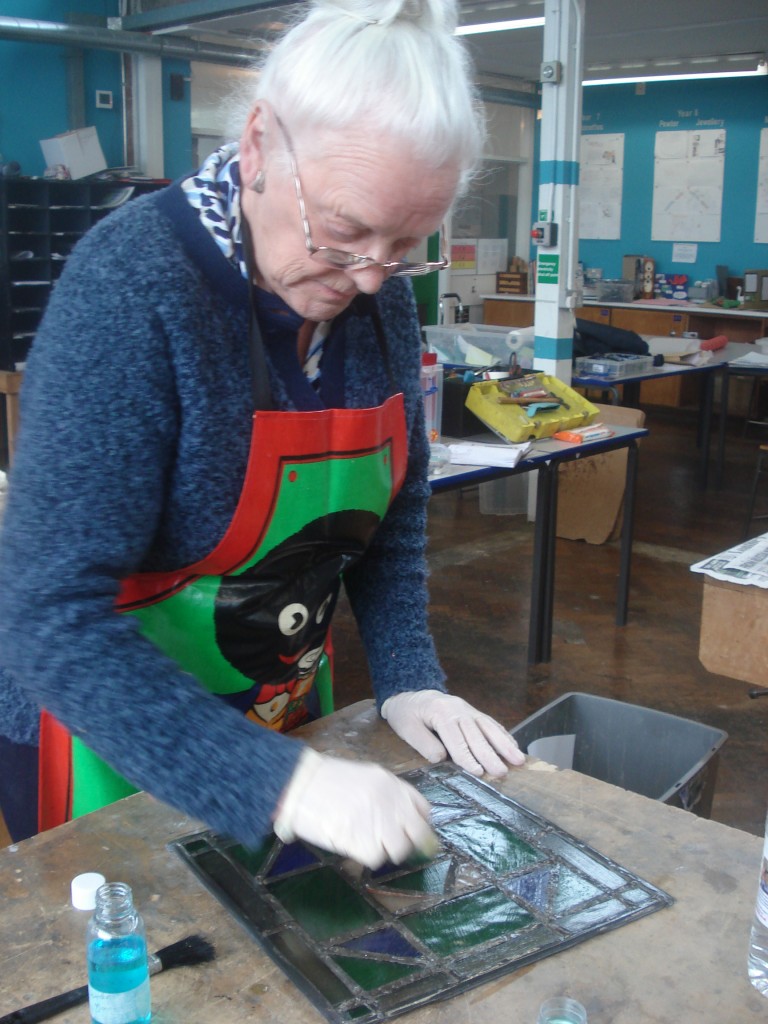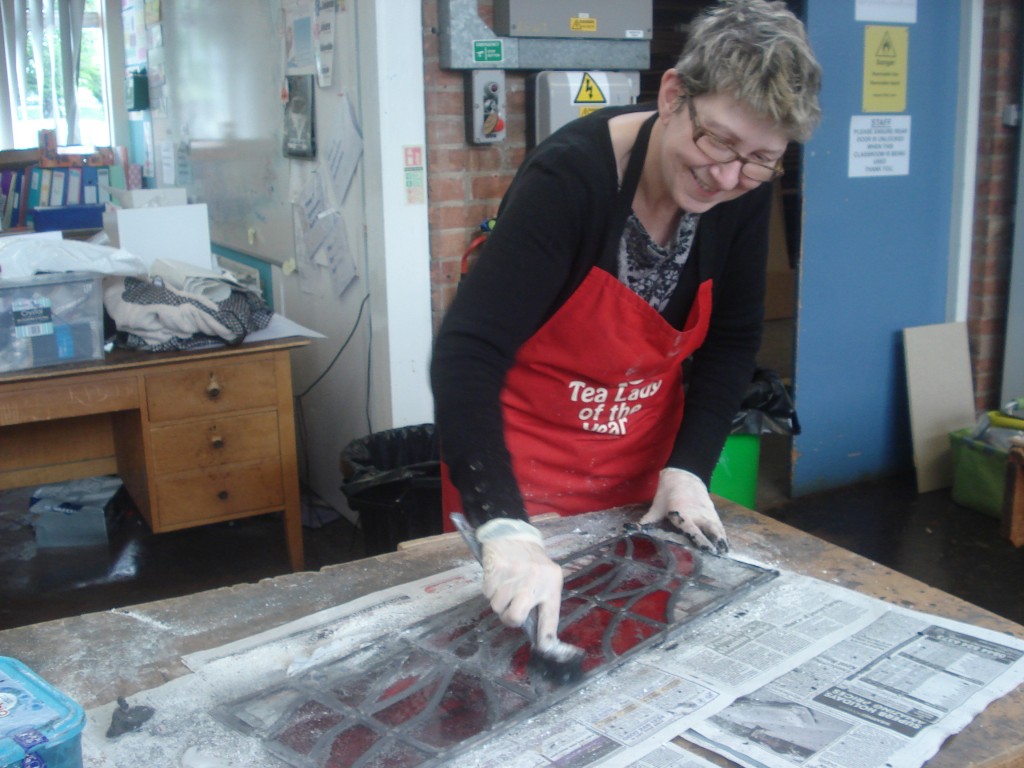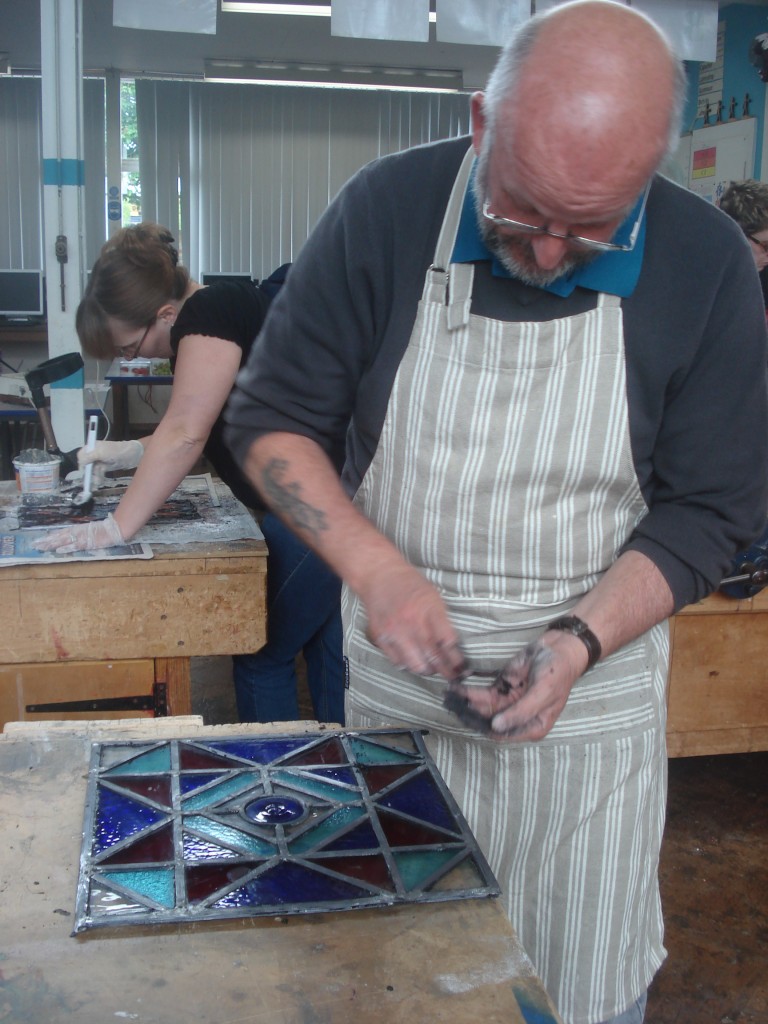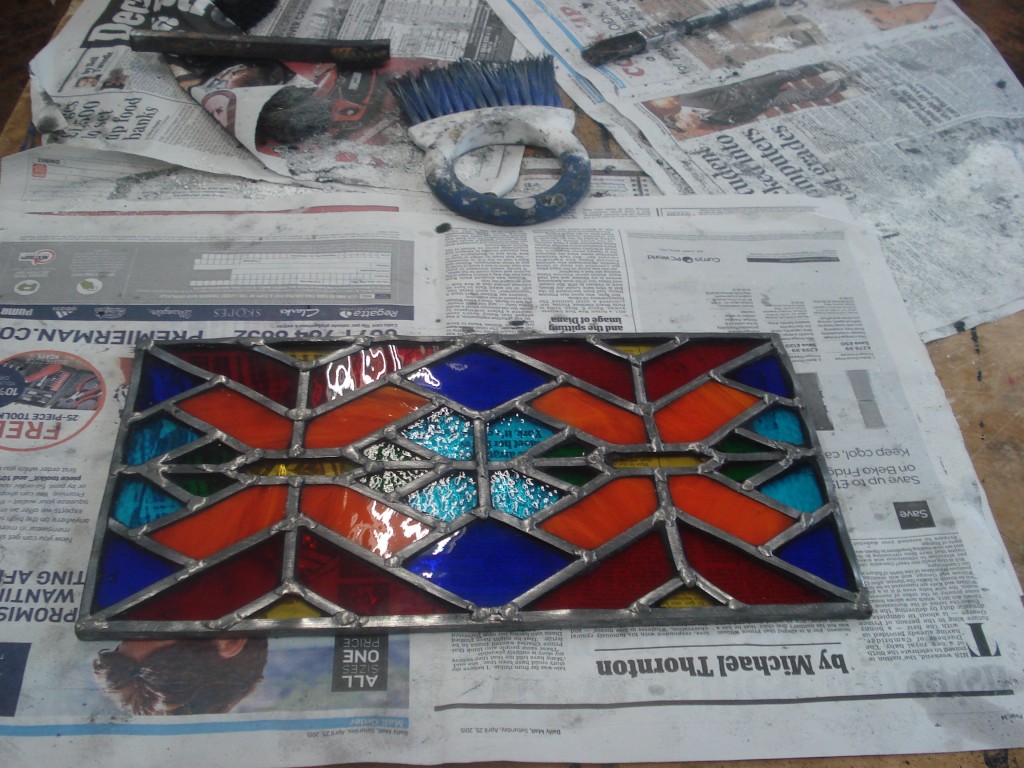 Lovely! As well as all that time in the workshop (what with it being a bank holiday) we also managed a trip out on the Saturday to the brilliant Albion Beatnik Bookshop to see lovely Telling the Bees play a intimate and wonderful gig to release their new album Sailing by the stars, it was just magic!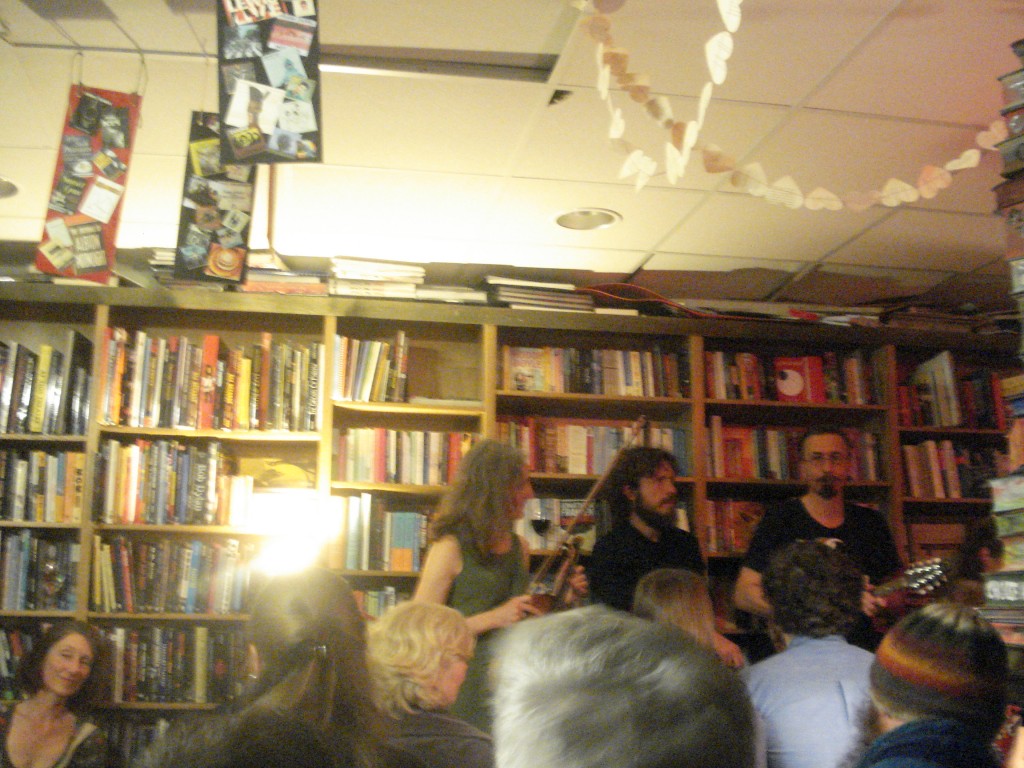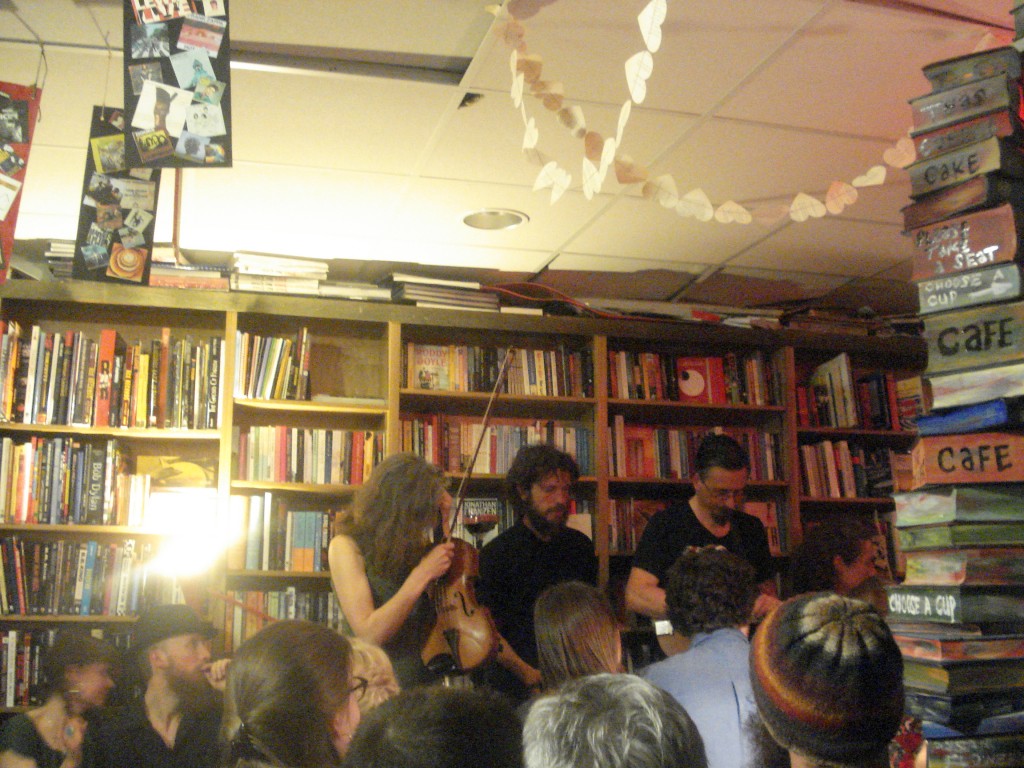 And in a first I managed to leave a bookshop without buying any books (will obviously have to make up for this swiftly – tis not a habit I want to get into!)