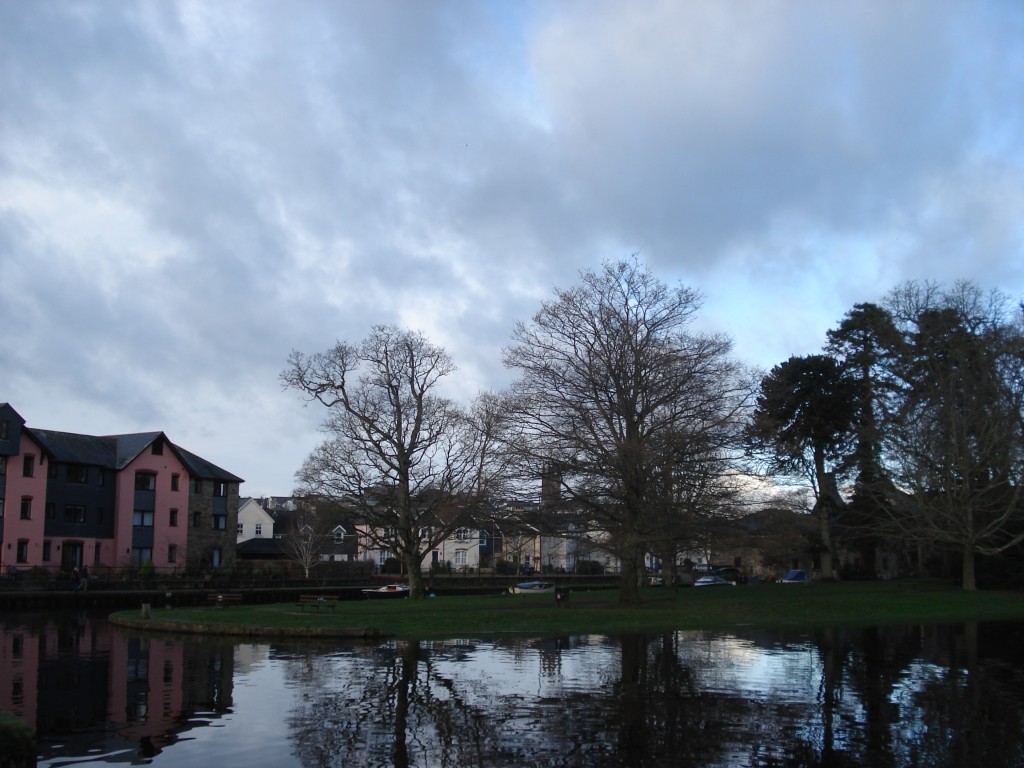 When staying with mum and dad over Christmas the opportunity to visit Totnes seemed too good to miss so we headed there on Saturday just before we came home. Our first 'discovery' was this awesome pirate ship play area right next to where we parked, by excellent companions humoured me by standing next to it for a photo (Jam also gets extra gold stars for his attempt at a hook).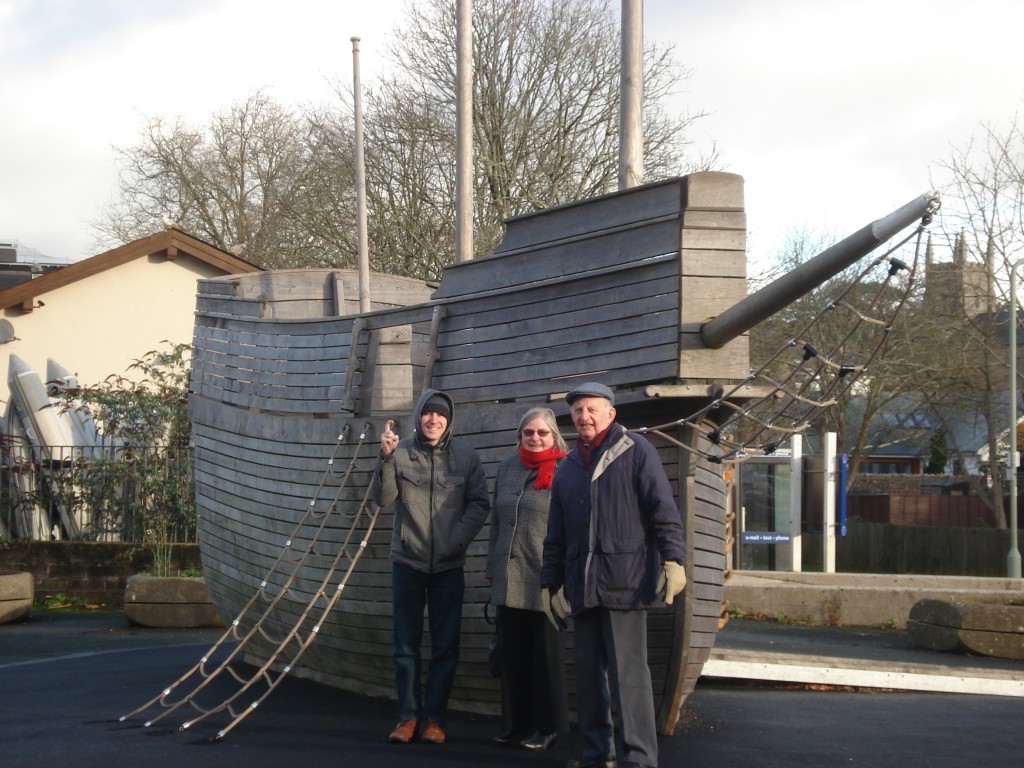 Having dashed out the house to maximise time spent in Totnes we didn't have much breakfast so a pit stop was called for at the excellent Anne of Cleves (I highly recommend a visit as the building is really old and interesting and they do a mean toasted teacake!)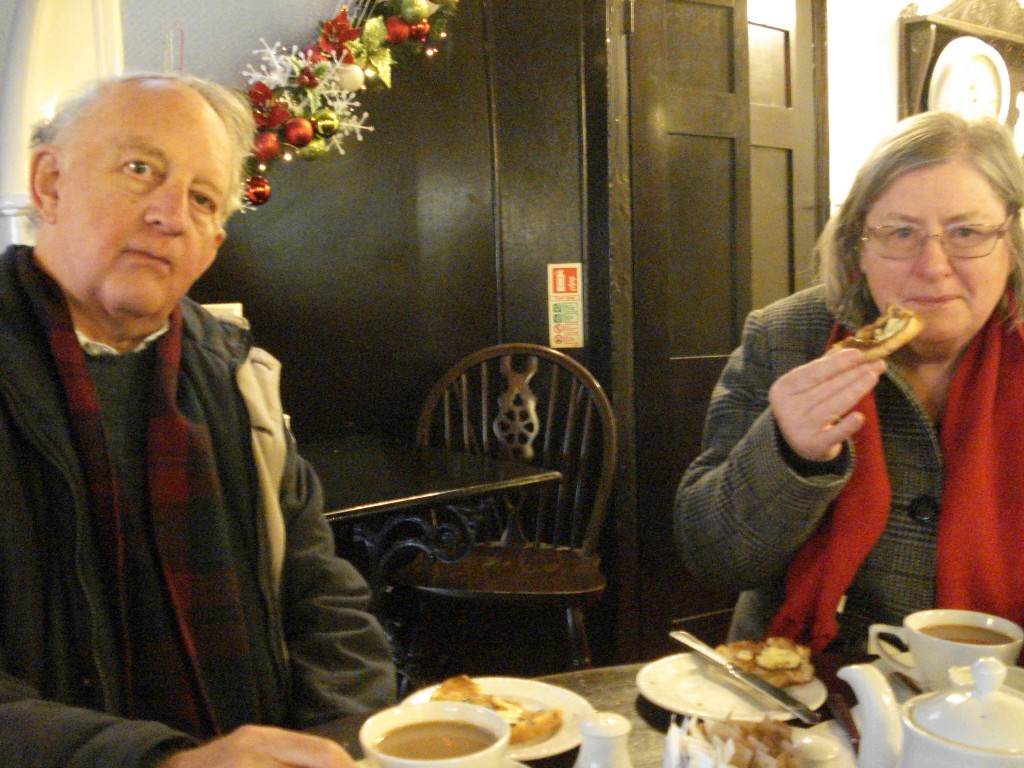 Mum exhibiting her teacake. Jam decided that nothing short of a cream tea would suffice (I don't know where he puts it!)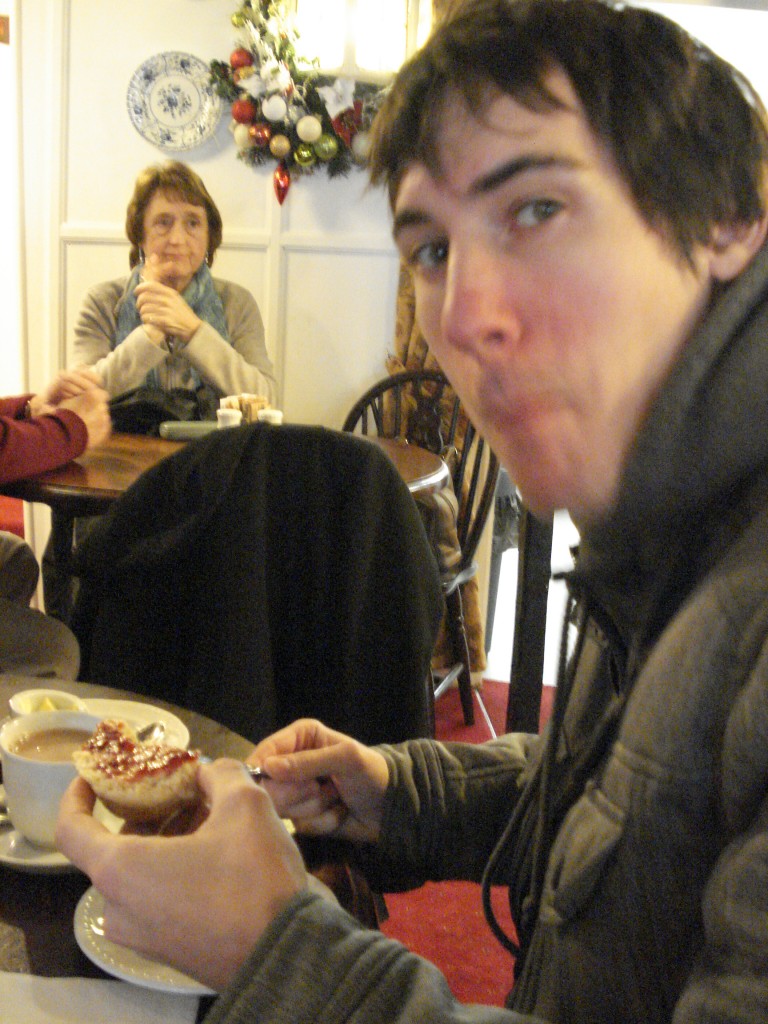 We wandered further up the High street where awesomely there was a market on in the square & I not only picked up a pair of dancing cat earrings but also a couple of glass baubles that I have added to my collection of hangy things over the kitchen window (the new ones are the outer two) & they came from Blown Studio Glass which has just relocated to Dartmouth from Totnes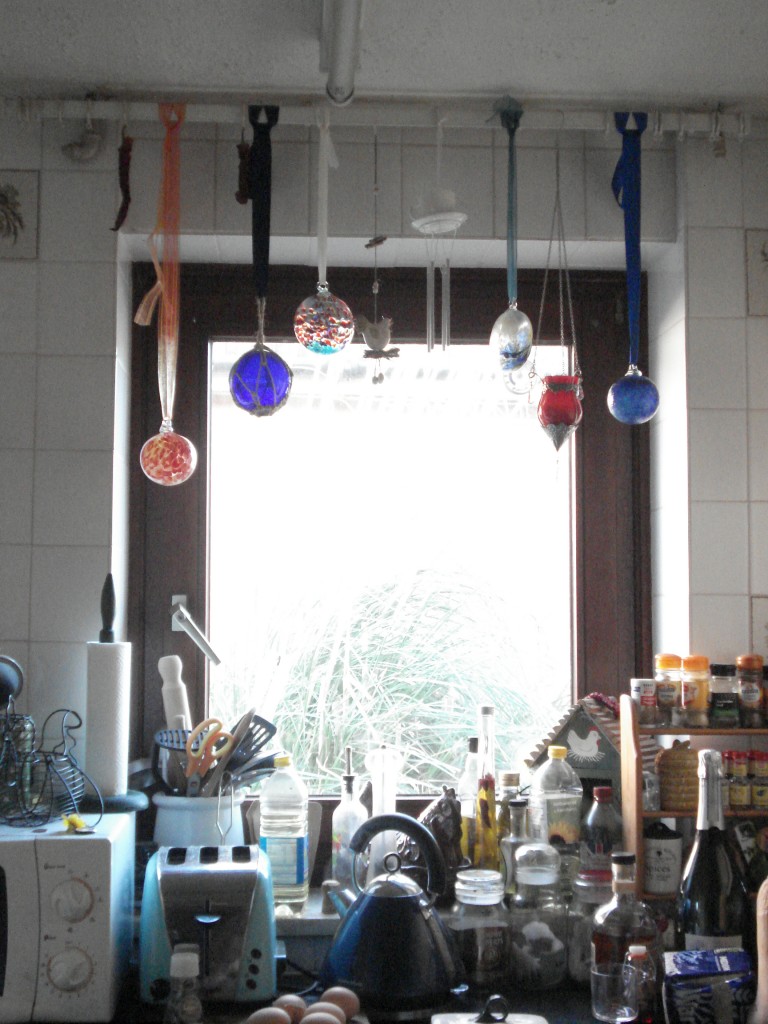 After that unexpected splurge we wandered further up the High Street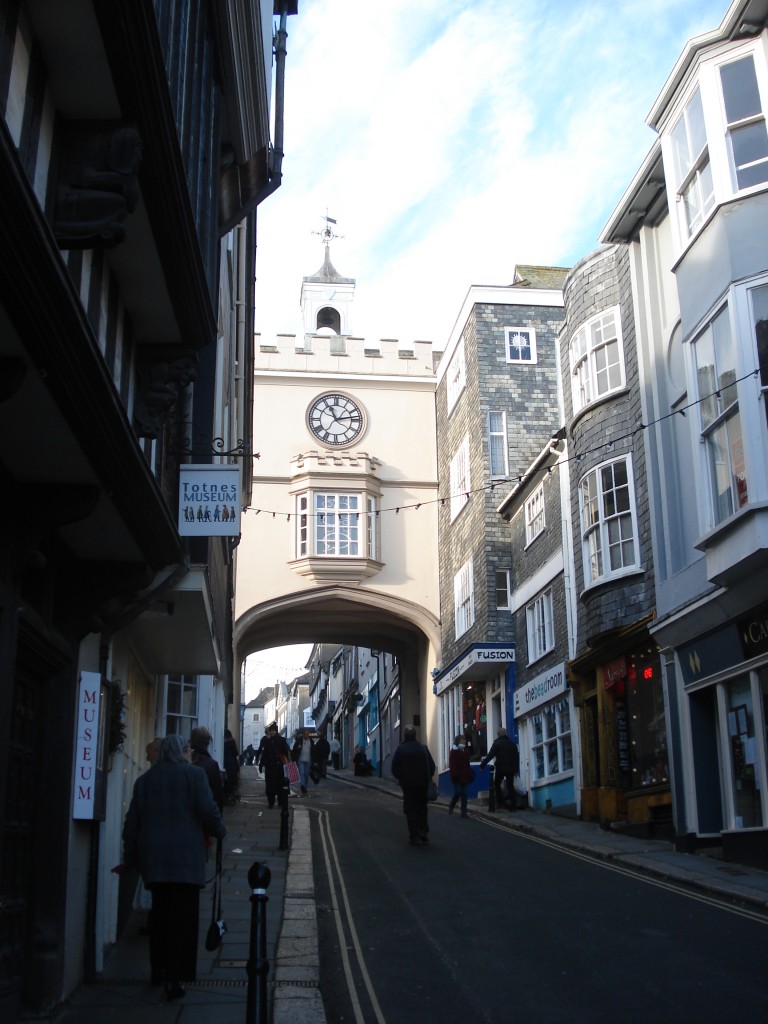 looking at all the fantastic architecture (like this church)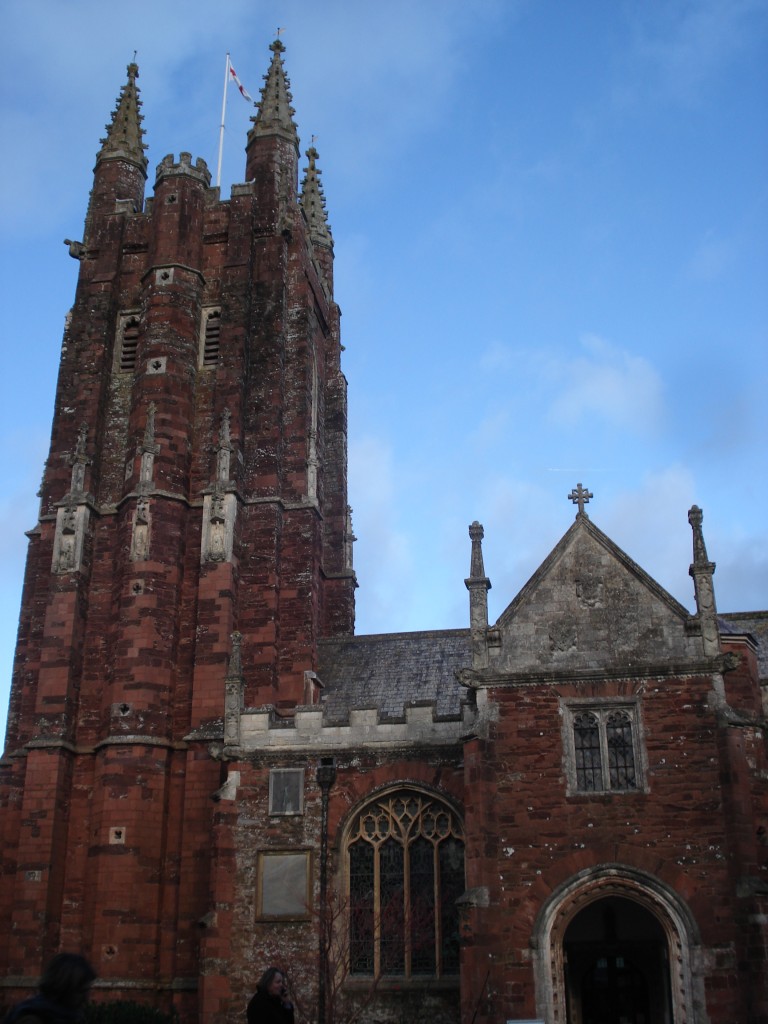 and intriguing side alleys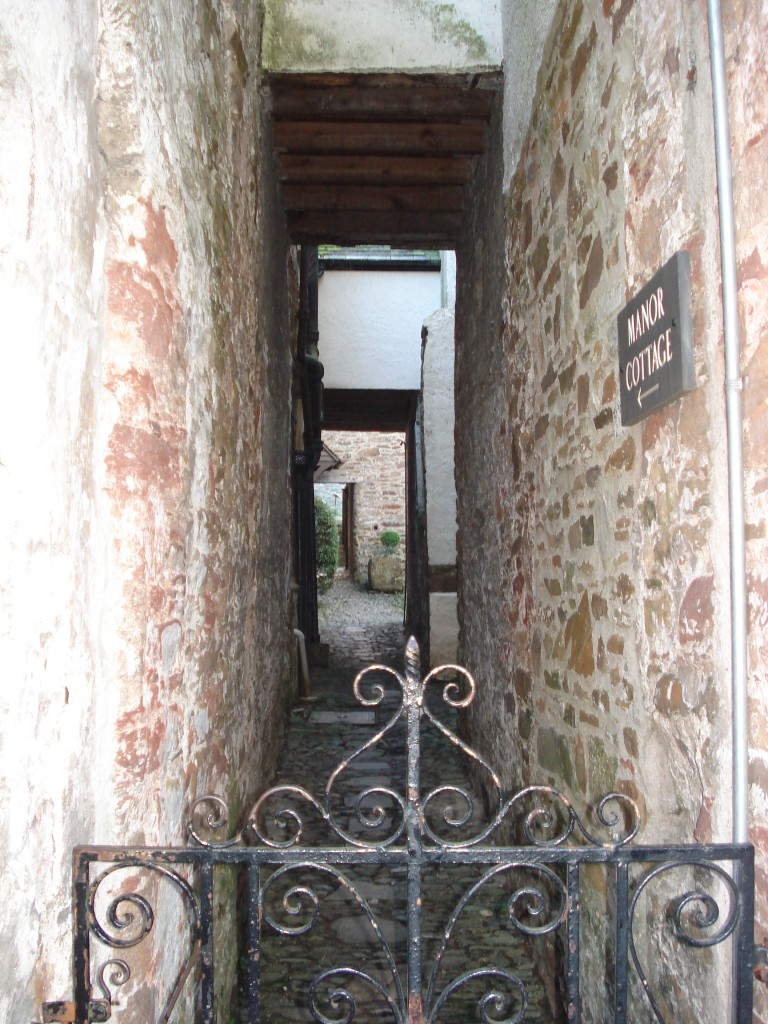 I just had time to pick up a semi precious red dragon which reminded me of Jam (he grew up in Wales) before I was dragged back down the hill (past crystal shop crystals although I did have a sneaky look as they had a sale going on – but I resisted!).
Mum and dad had decreed we had to have something proper to eat before heading back to Oxford so we headed to the Steam Packet which backs on to the river Dart.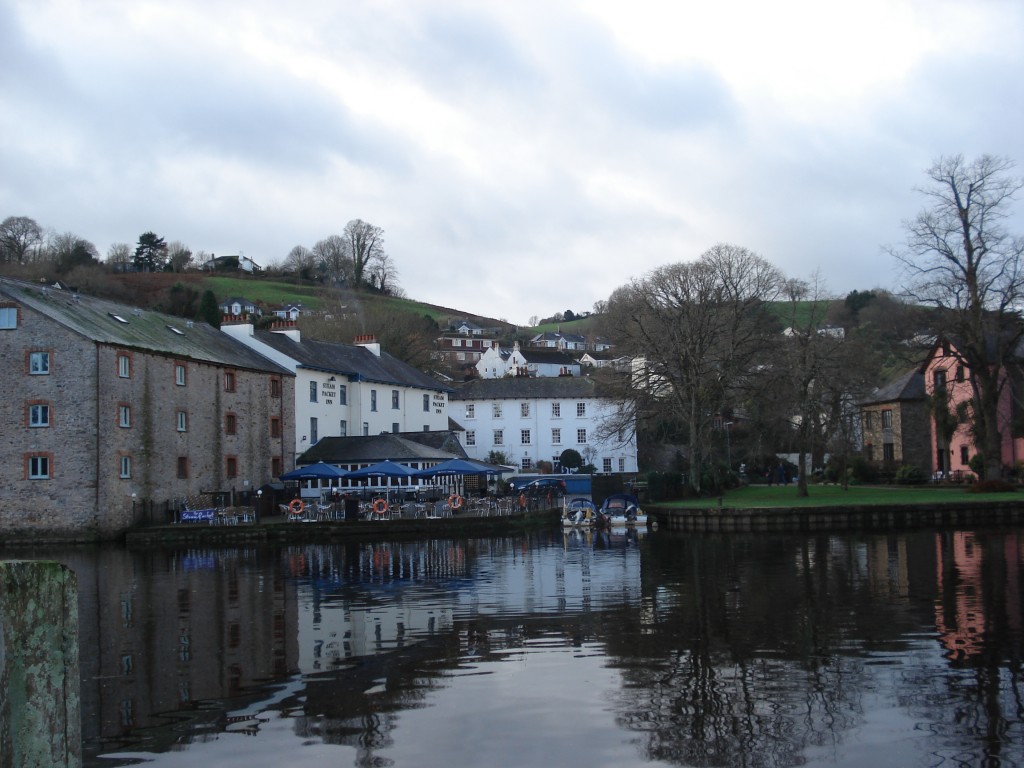 Stuffed full we regretfully left Totnes, packed up the cats at Mum and dads and started the long drive back to Oxford.
Bye Totnes, see you soon I hope!