I haven't vanished, but the Scotland pics are taking longer than anticipated to sort through (I took a lot) however there are other things to update you on. This weekend we were lucky enough to have a bank holiday so we managed some things we've been putting off for a while and did other exciting things that we usually don't manage to do. First up what we've been putting off… We finally moved my desk out of the dining room and into its new home in the guest/craft room. As it's made of solid teak there was a fair bit of debate on the best way to get it up the stairs but in the end we were forced to unscrew the top. Here it is before: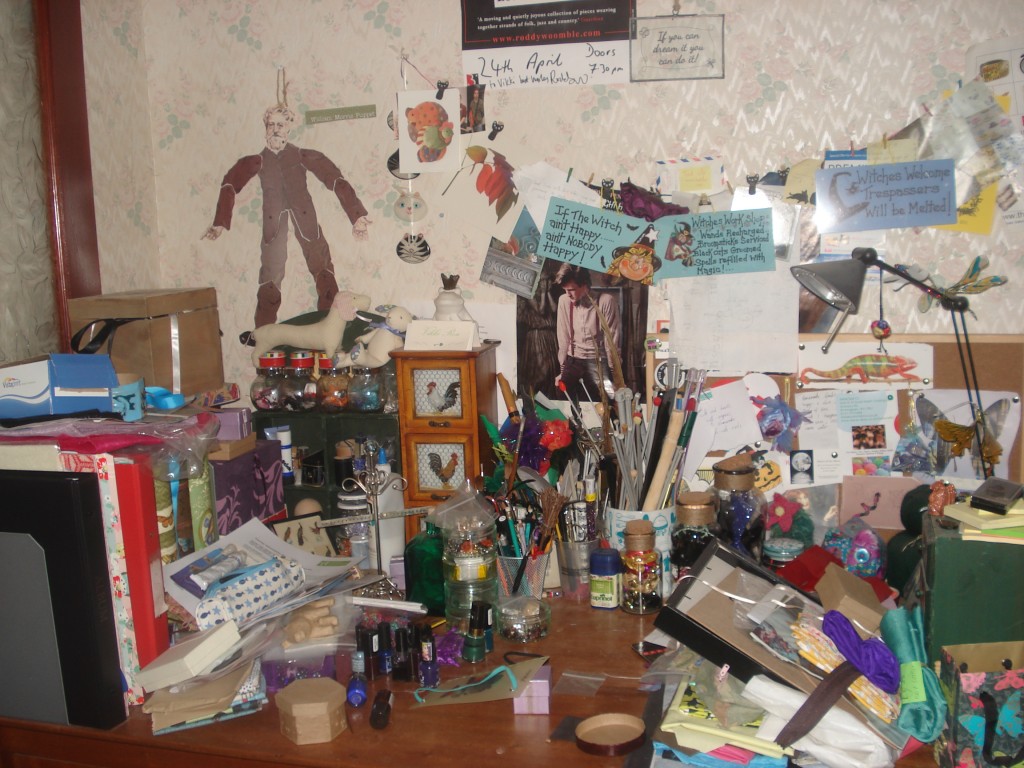 In its usual messy state. And after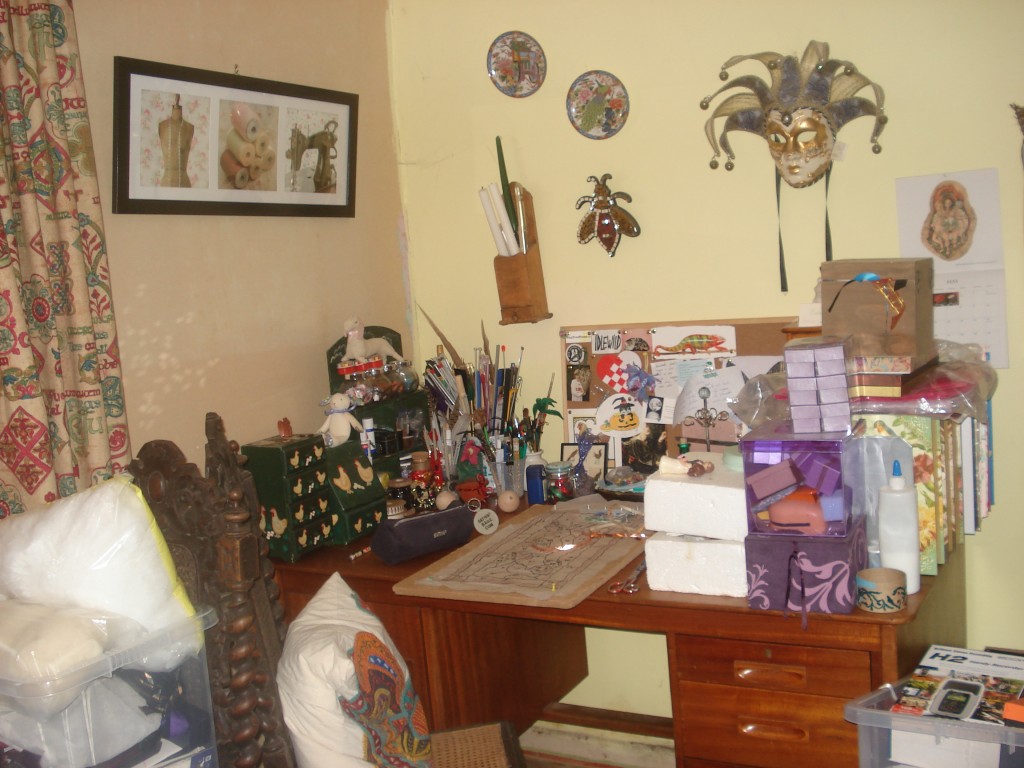 There is admittedly quite a lot of stuff (contents of drawers and what was residing on the desk) still in boxes waiting to be unpacked but rather than rushing to get it done I'm slowly going through it and weeding out the stuff I no longer need. The best bit of my new desk so far is it has ample space for stained glass setting out & I definitely don't want to loose that to clutter! I also managed some serious knitting time (mostly when Jam was having his very long lie in's) and finally finished his first sock: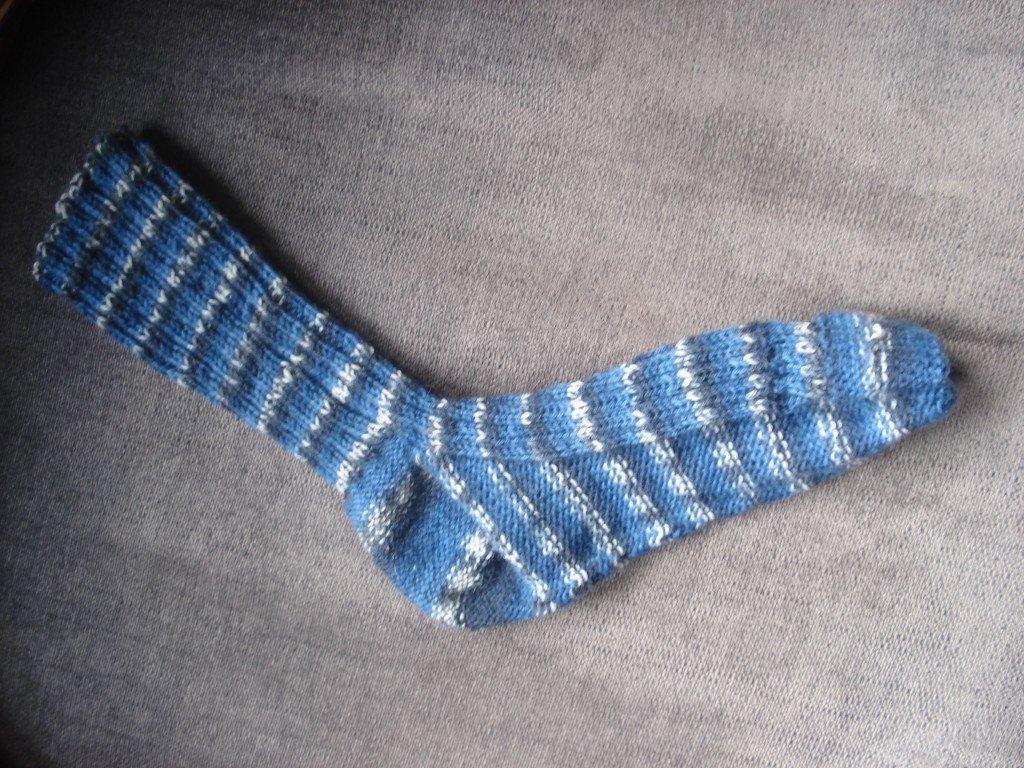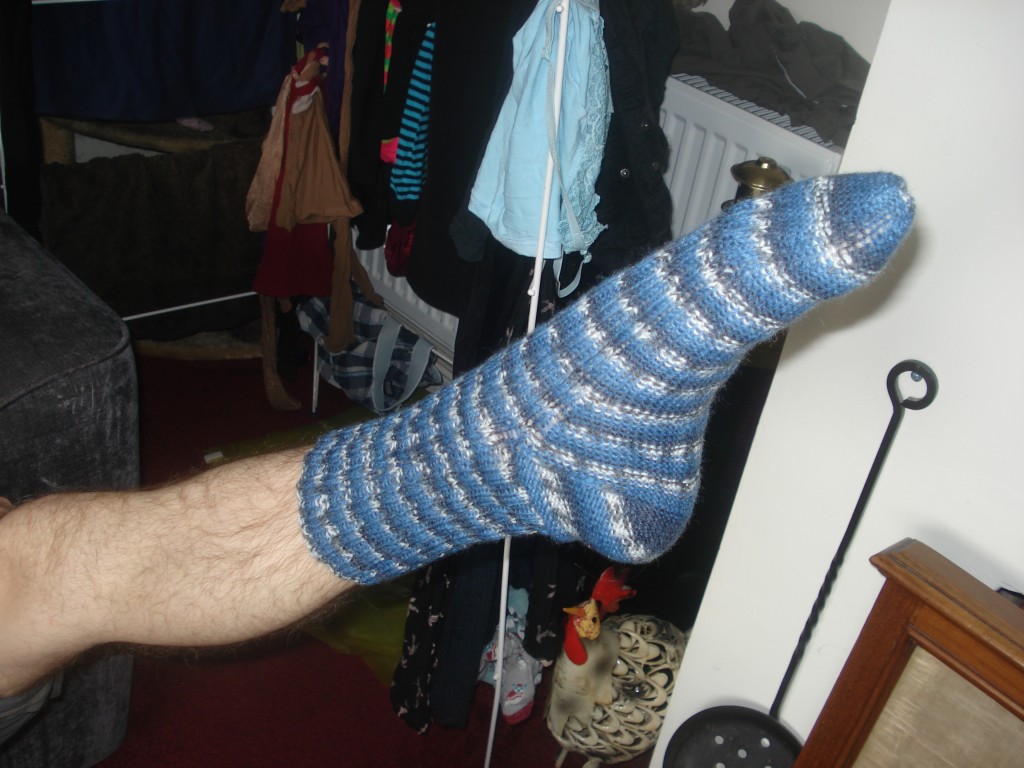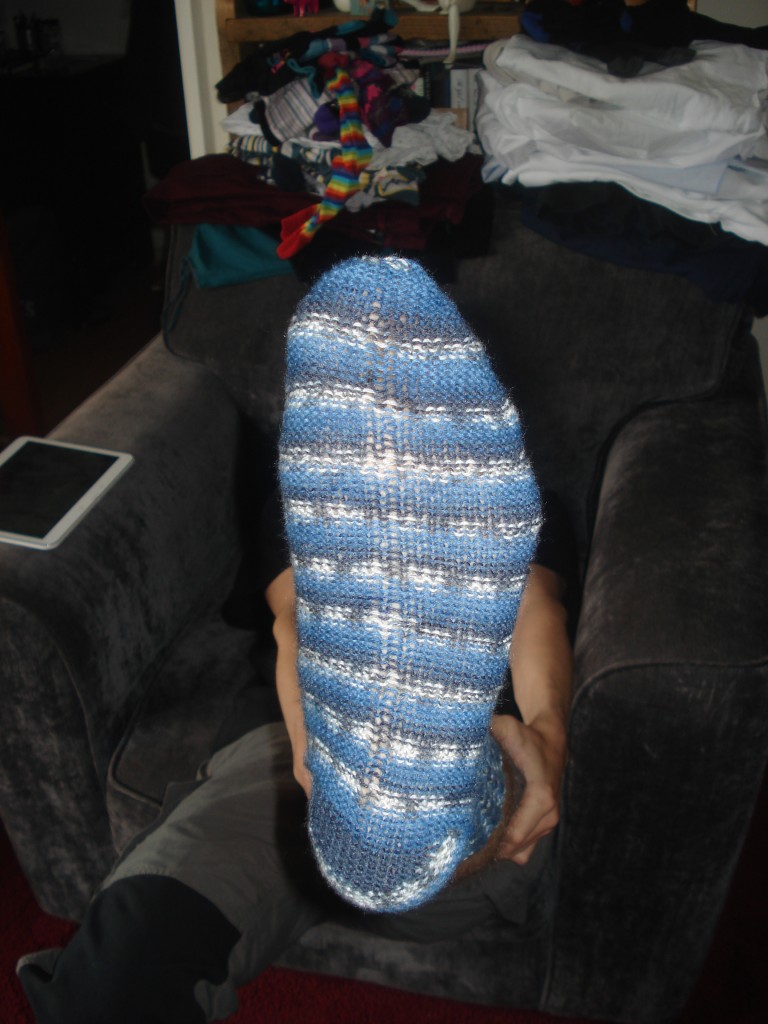 After going on the mini sock day at Oxford Yarn store, the bits I was having trouble with finally slipped into place and it was just a question of finding a chunk of time to finish it. However I think I definitely need to cast on the next one before I lose the will and succumb to the famed second sock syndrome. There was, however, an even bigger knitting challenge waiting for me this weekend: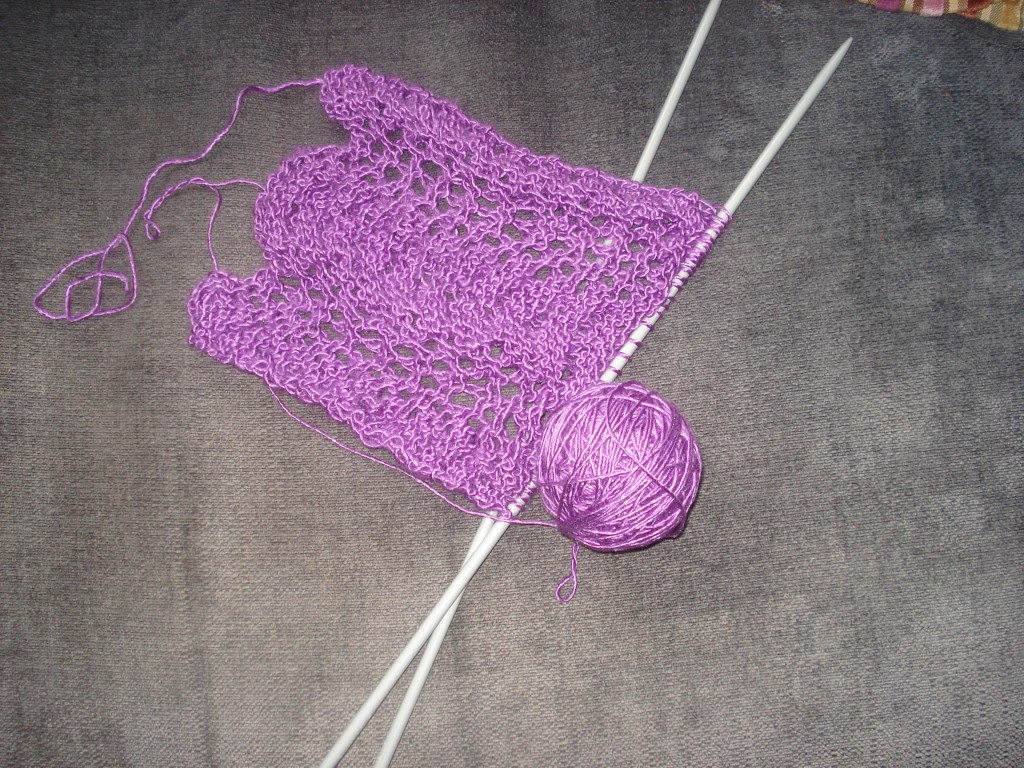 This is the beginnings of a feather and fan scarf which I was given the pattern for at the lace class, I had thought it was going really well but then I made a horrid mistake and had to unpick it and start again (and the mistake bit happened several times after that so I'm now left with this):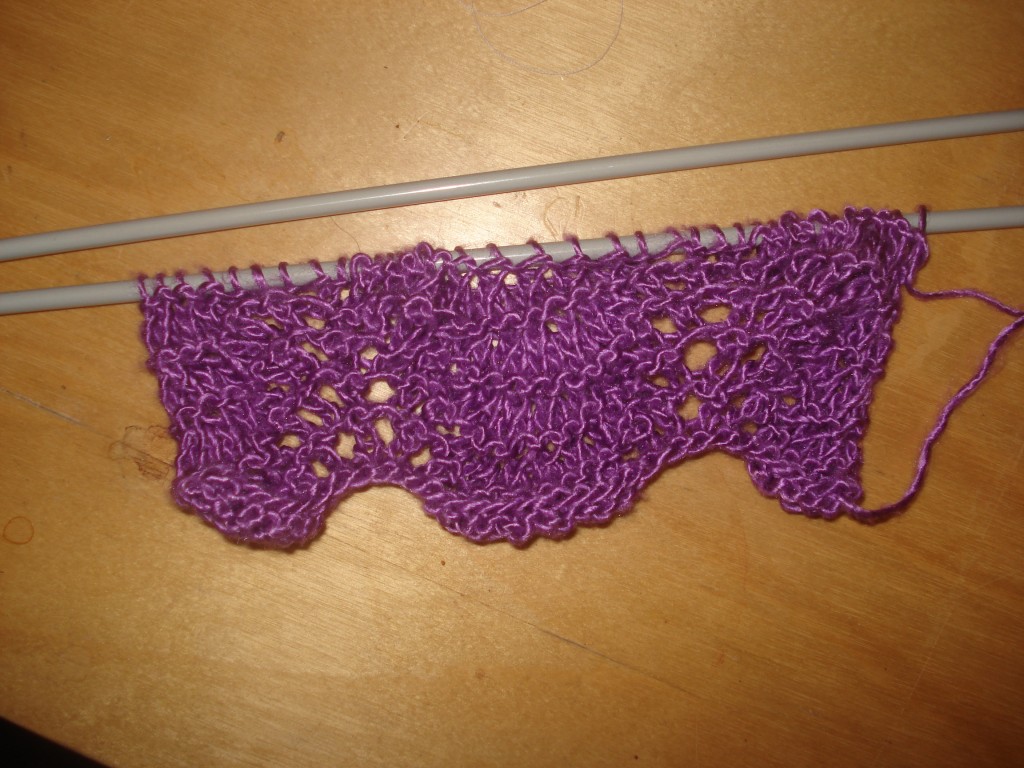 Not nearly as impressive but crucially correct, I'm attempting to do 2 repeats every night before Jam gets home, slow and steady I hope will win the race and I'll finish it eventually!