This Thursday I took a half day and met up with Fi to head to London for the knit and stitch show. The night before I had tried to make a list of the things I needed, wool to finally knit my owl jumper and to keep an eye out for the beautiful Natural History fabric by Andover fabrics (see here). We arrived at Paddington ready for a refuel so veggie fish & chips (battered hallumi) and a glass of something lovely was called for (as you can see neither lasted long).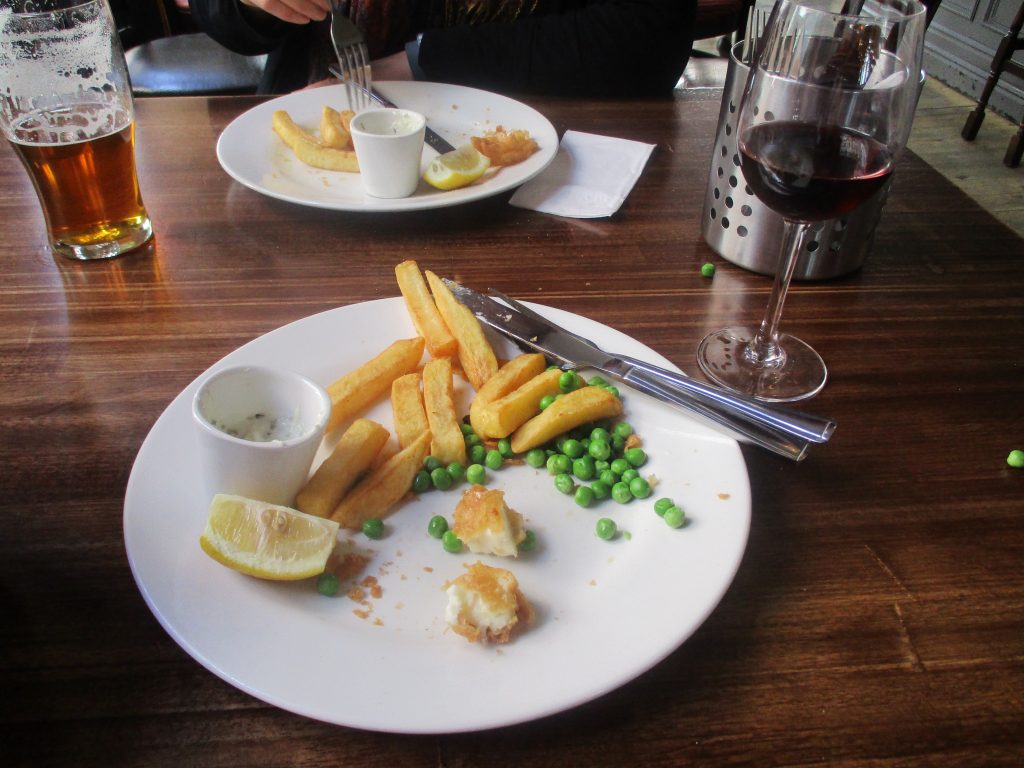 After successfully refueling and travelling across London on the tube we rode the bus up the very big hill & finally arrived at Ally Pally: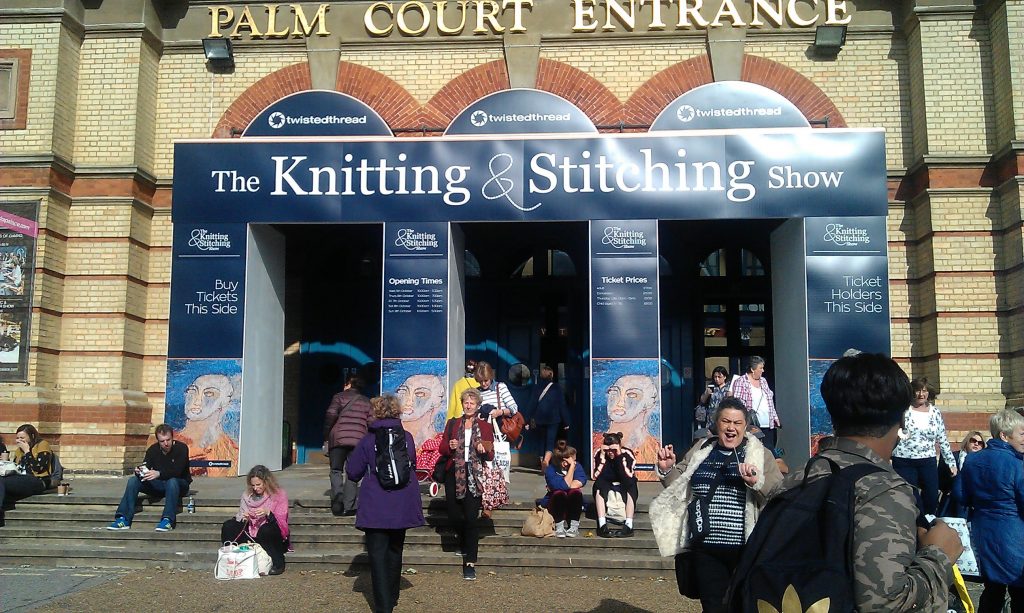 It wasn't long before the yarn fumes hit us full face and we found ourselves in the Toft stand admiring their lovely pom poms, admiring the college exhibitions and browsing through the stacks of yarn.
After that it was onto Black Sheep wools where I found the perfect purple for my jumper (in a very big wool pile which it was very tempting to jump in). Although I didn't find the butterfly fabric I did find this very beautiful drop spindle at Spin City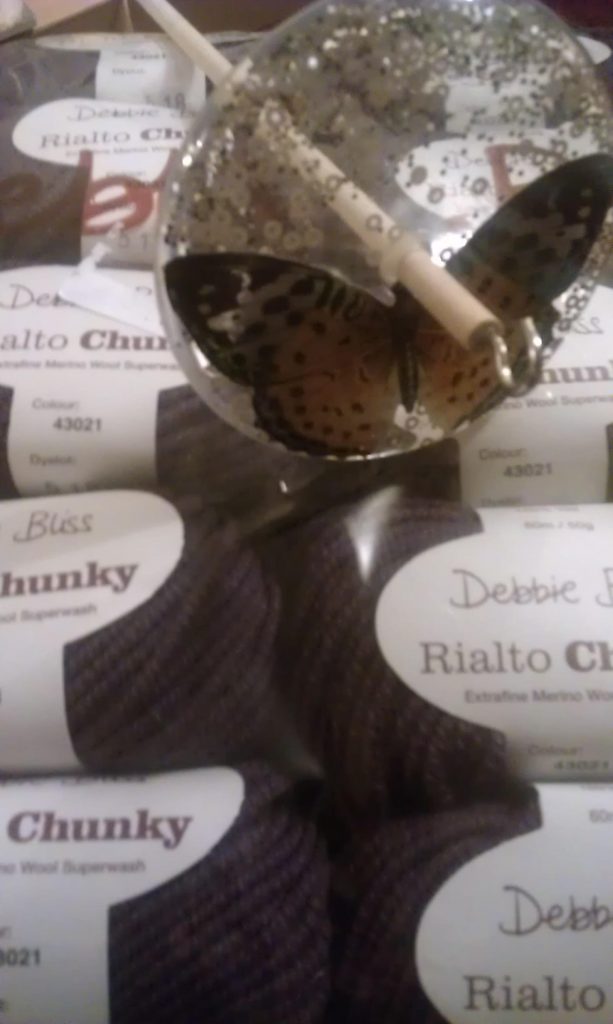 There was just enough time to pick up another cloth doll book before our feet gave out and we got on the train & headed back to Oxford. Thanks very much Ally Pally see you next year.