I don't tend to write much about work on here, mostly because this is an out of work blog and so filled with out of work things, but this evening's activity is too good not to share. I work as an environment coordinator and the best bit about that role is organising events to get the people I work with thinking about their own effect on the Environment. As we've just started working on a biodiversity plan to attract more species to the work spaces (and the first things we've been trying to attract are mostly insects) it seemed only fitting to pay a visit to the Oxford Natural History Museum to learn a bit more about insects and Lepidoptera (butterflies and moths). We started out in a room where some of the more interesting cases of specimens had been layed out for us (these form the basis of the hope collection that Molly (who showed us round) has been working on).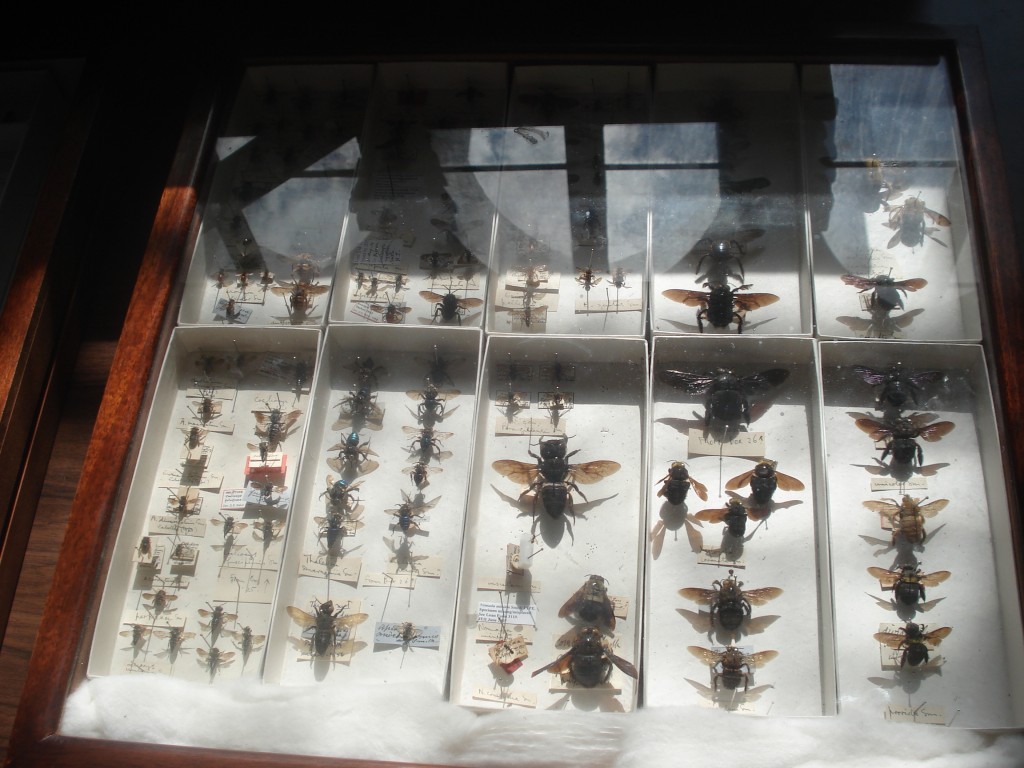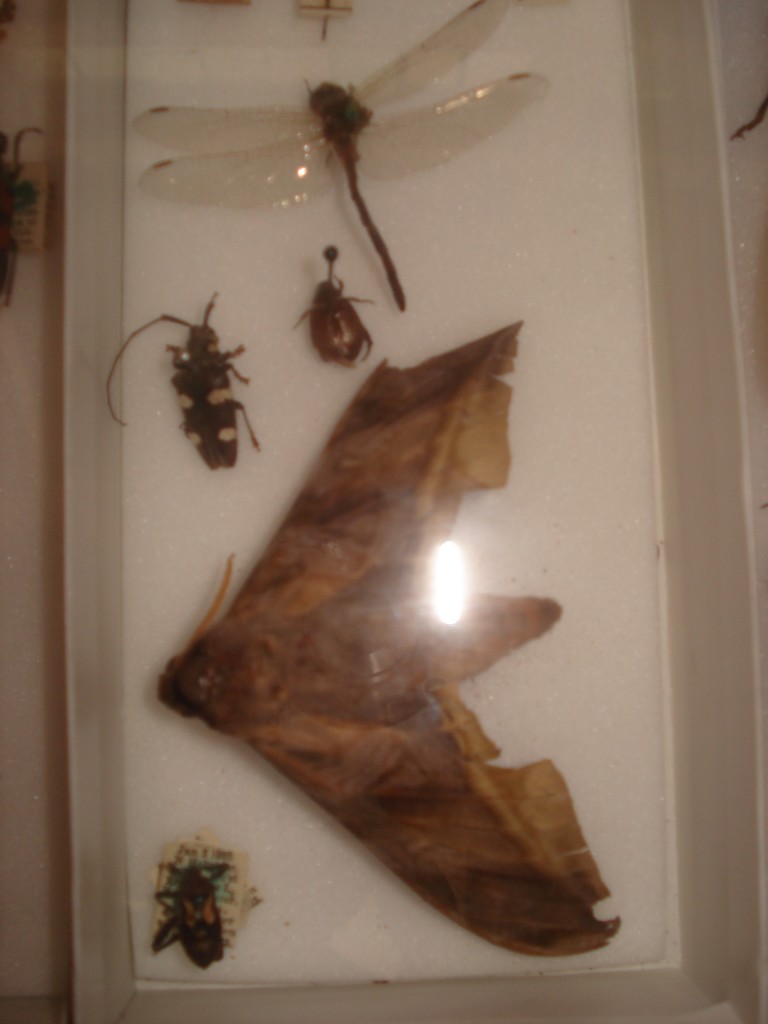 Molly had also pulled out some of the specimens kept for training, you wouldn't think to look at them but the specimens shown here are actually rejects, some have been nibbled by bugs whereas others have been discoloured through the wrong type of pins being used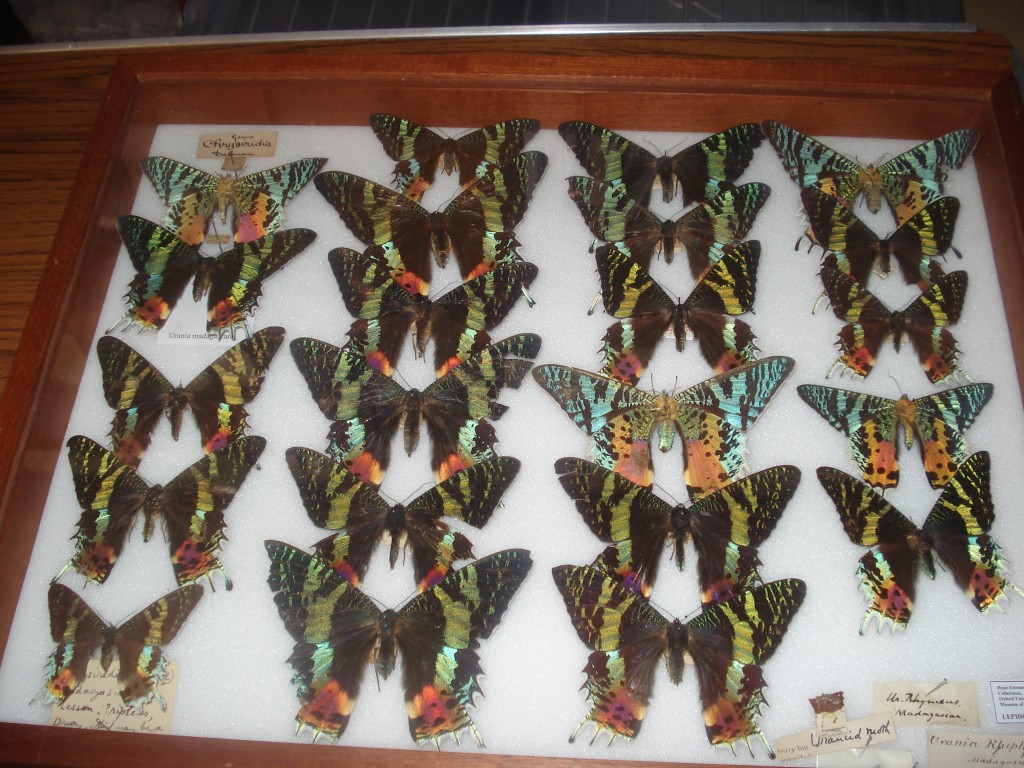 There were also some very unusual Victorian specimens (this is you guessed it a tea tray!)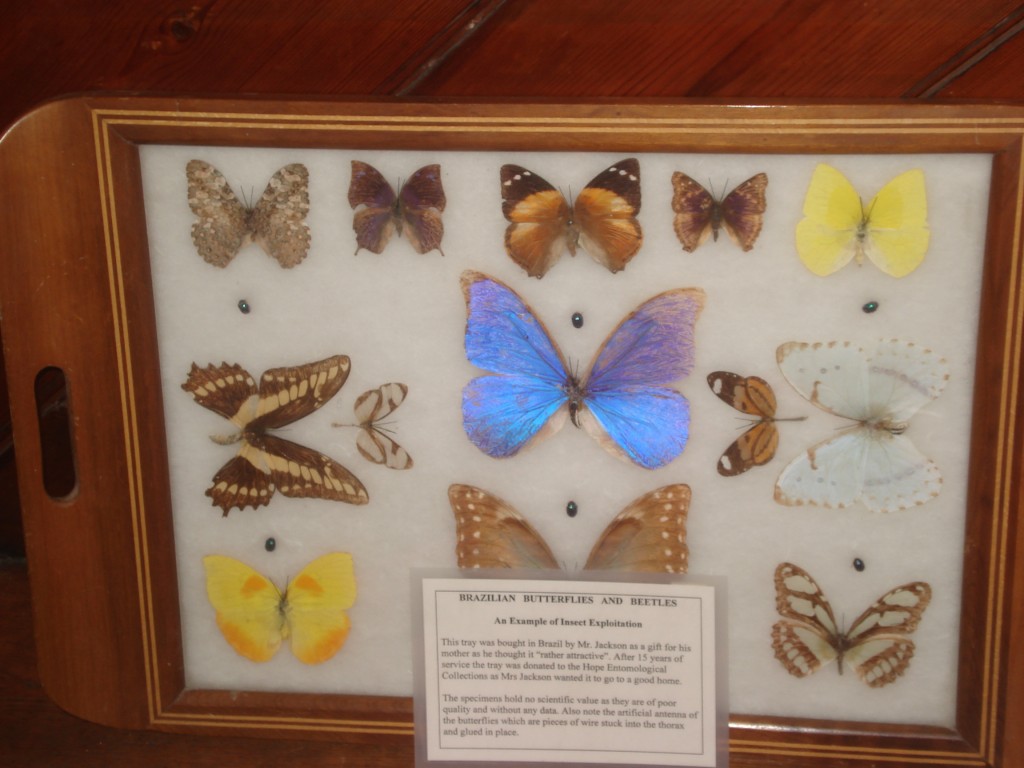 We then ascended the stairs to where the collection was originally being kept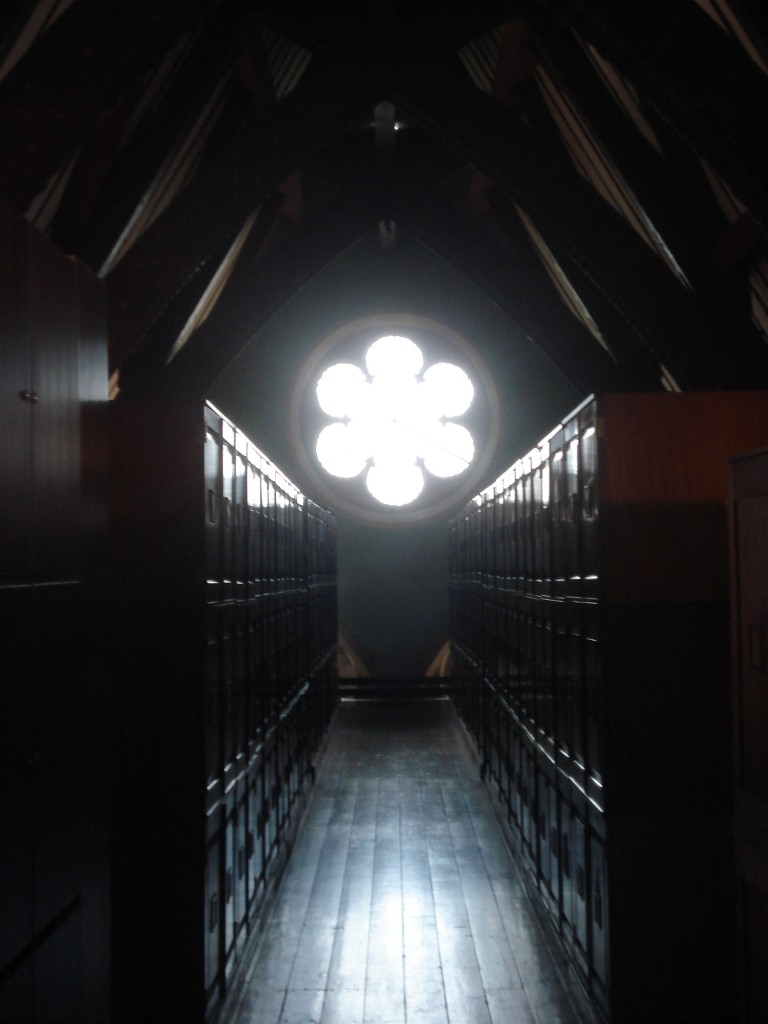 (the staff are gradually working their way through the collection checking the drawers for pests and moving the collection to the middle of the room)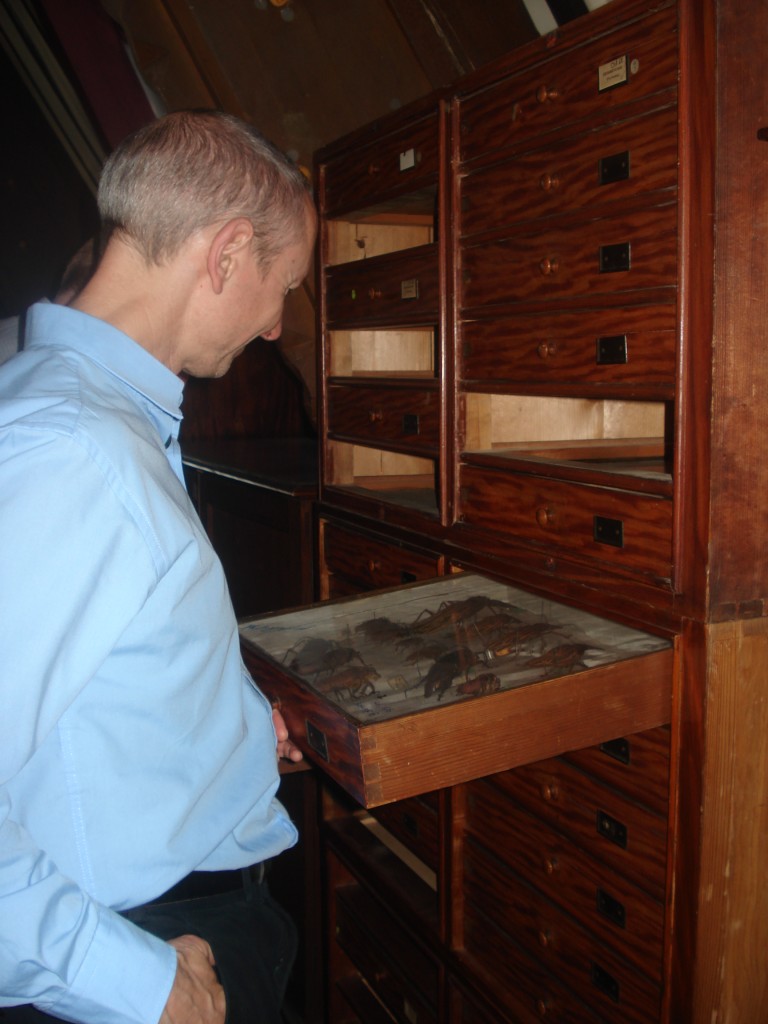 This was just one of the very intriguing labels: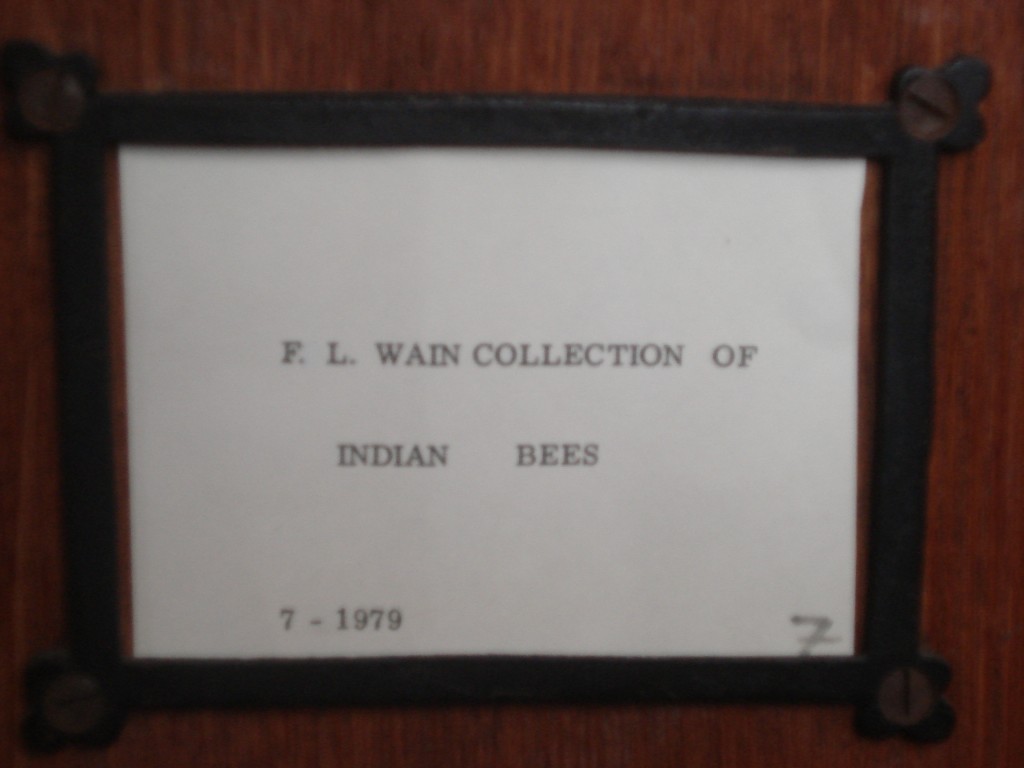 Next it was time for Molly to show us some of her favourites: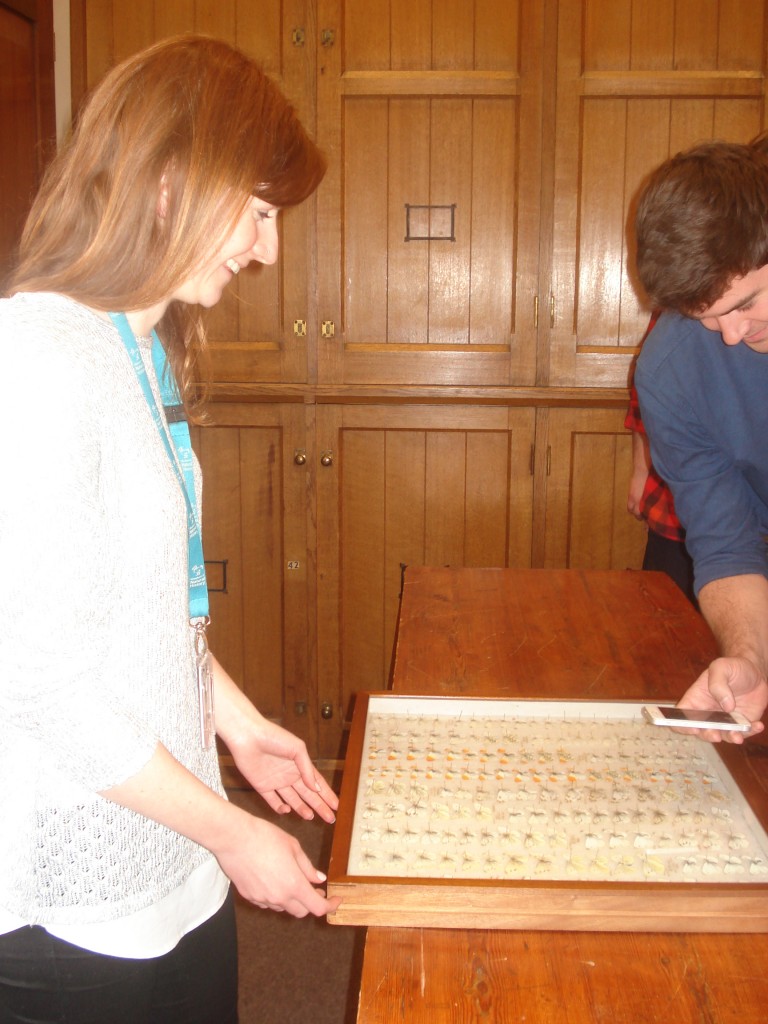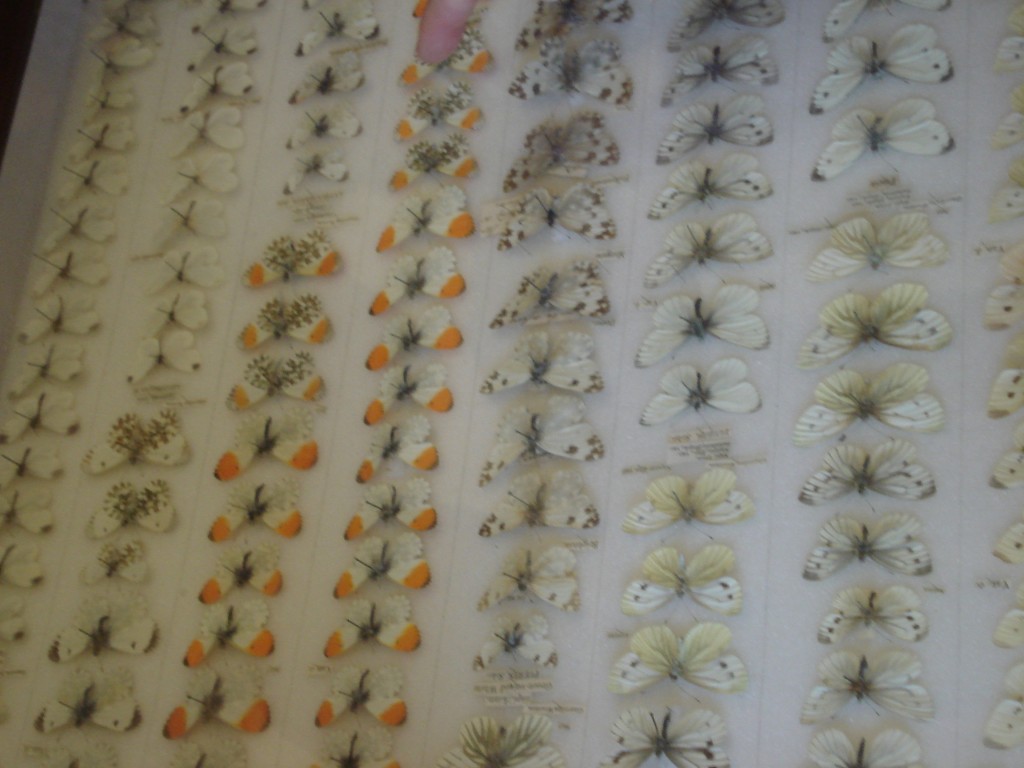 Before we moved onto the final room (via the permanent observatory hive that is view able to vistors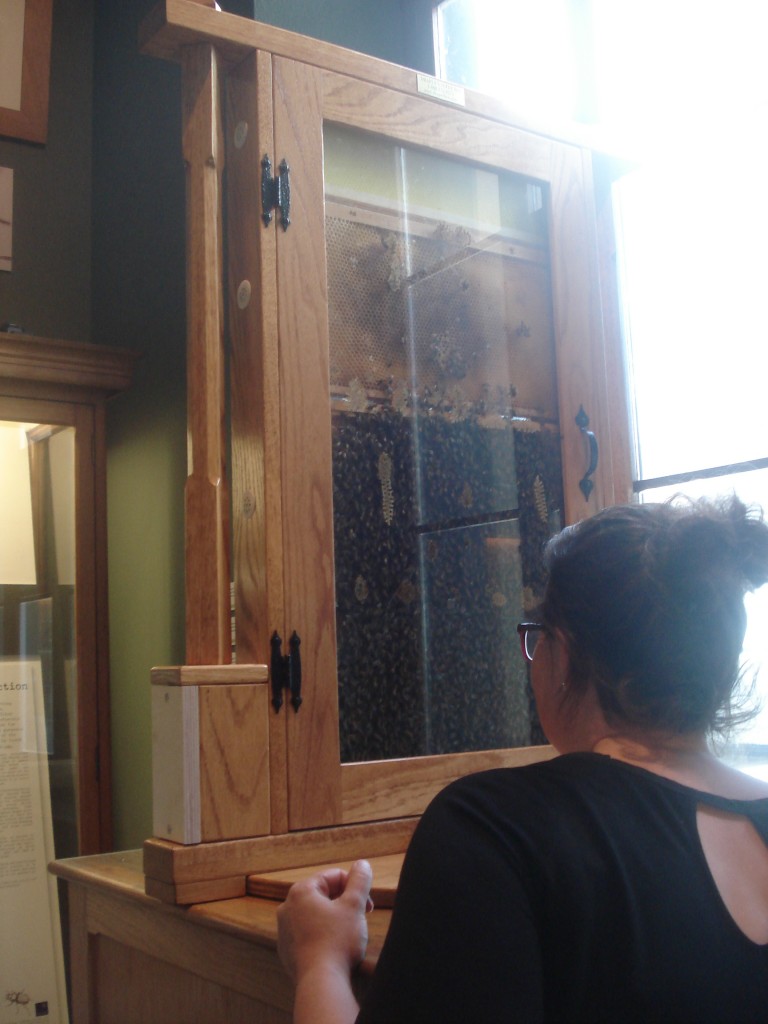 It was time to look at some of the showstopping specimens, you can find the death's head hawkmoths pictured here (and on the first image of this post) in the UK but I'd never seen this many & the effect was quite something. We also got to see an entire case of stag beetles.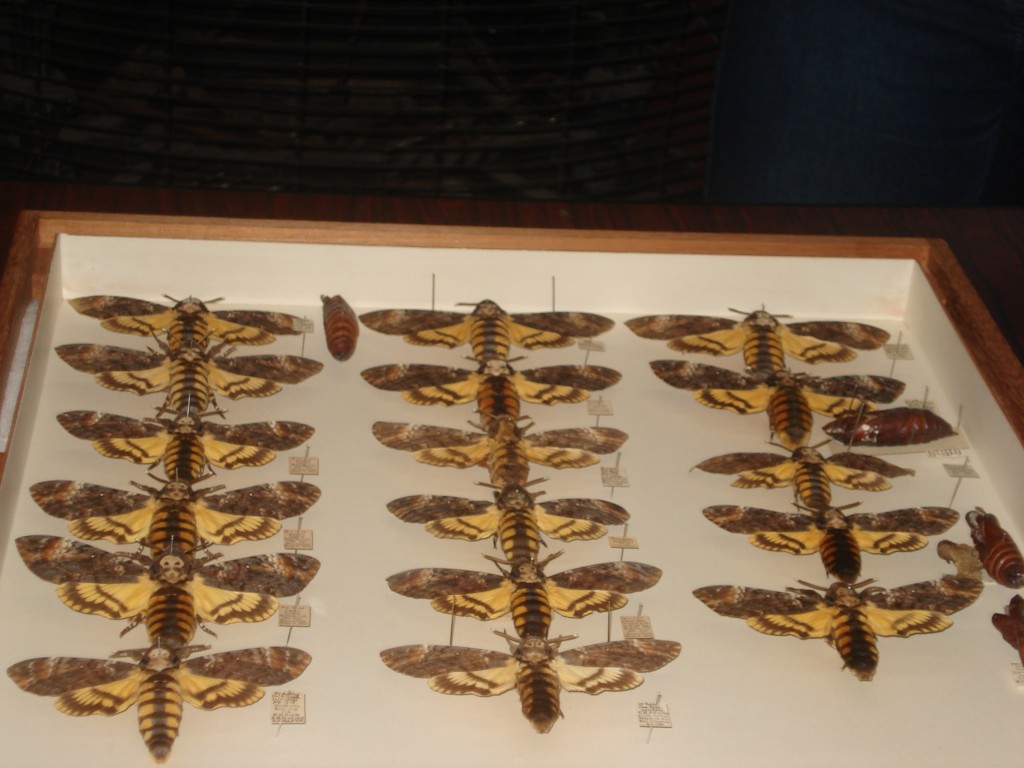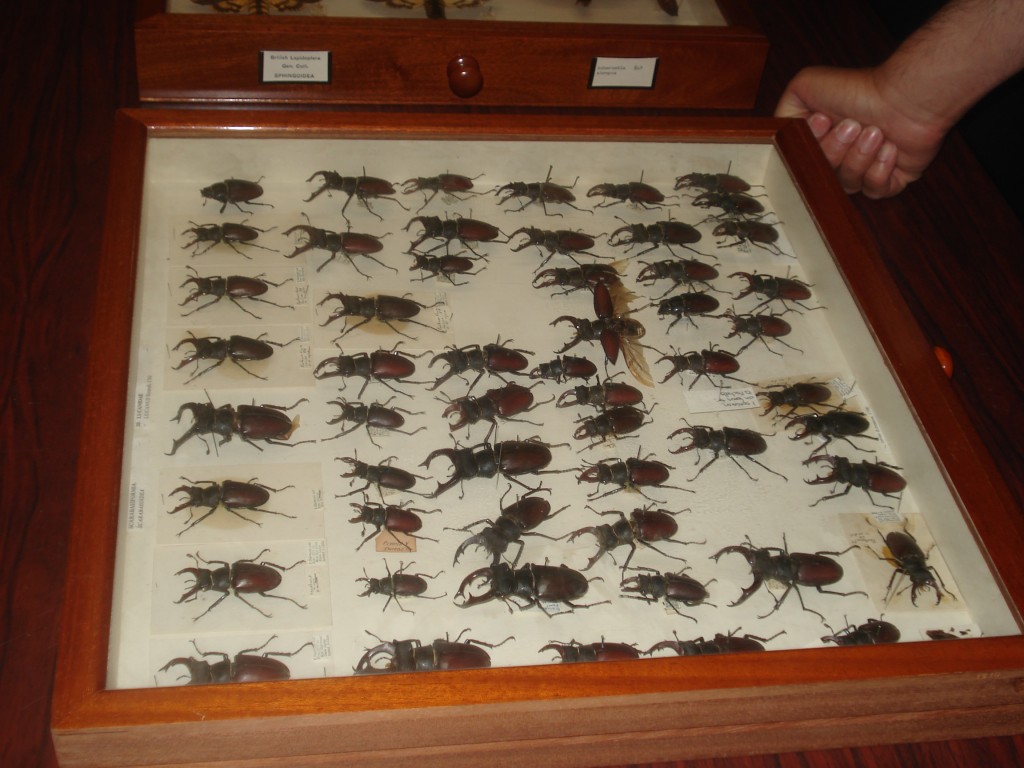 And with that we thought the tour was over, but it wasn't quite. The NHM keep a few specimens out of cases for handling sessions etc and so we got up and personal with: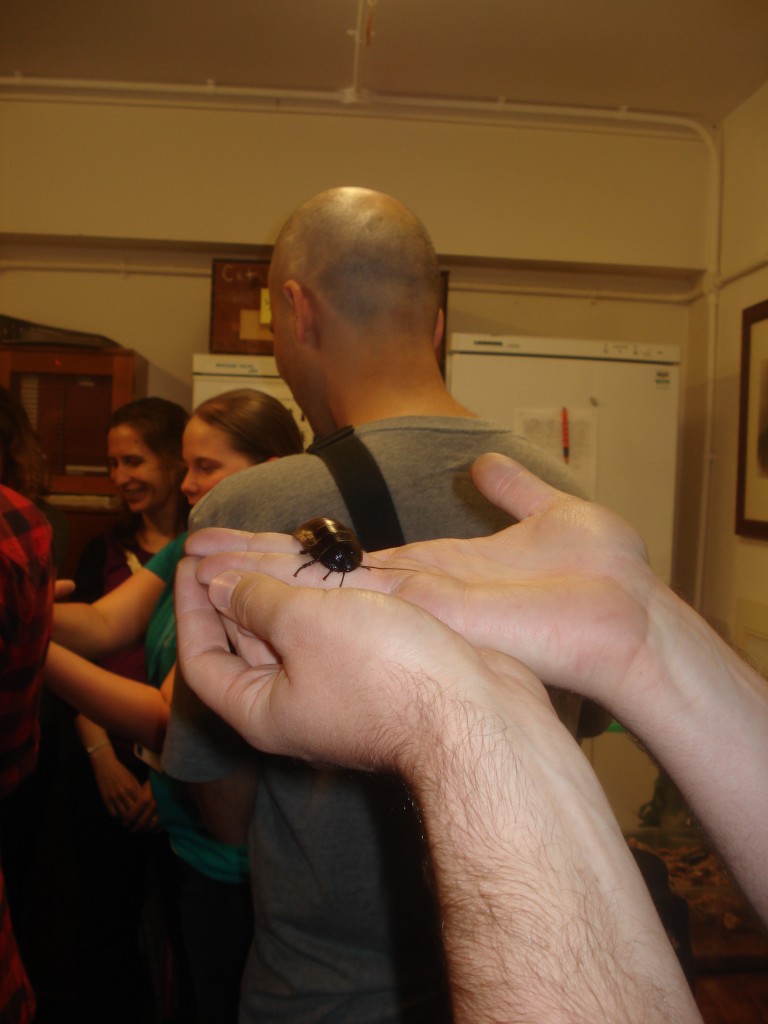 Flightless cockroaches. This red kneed tarantula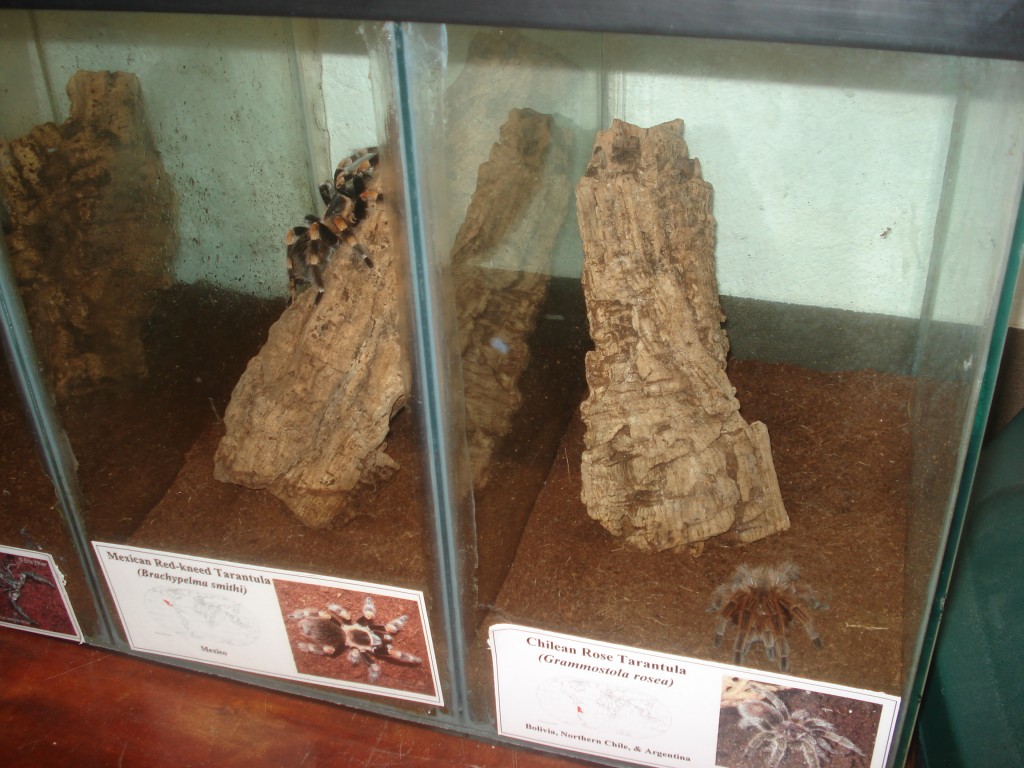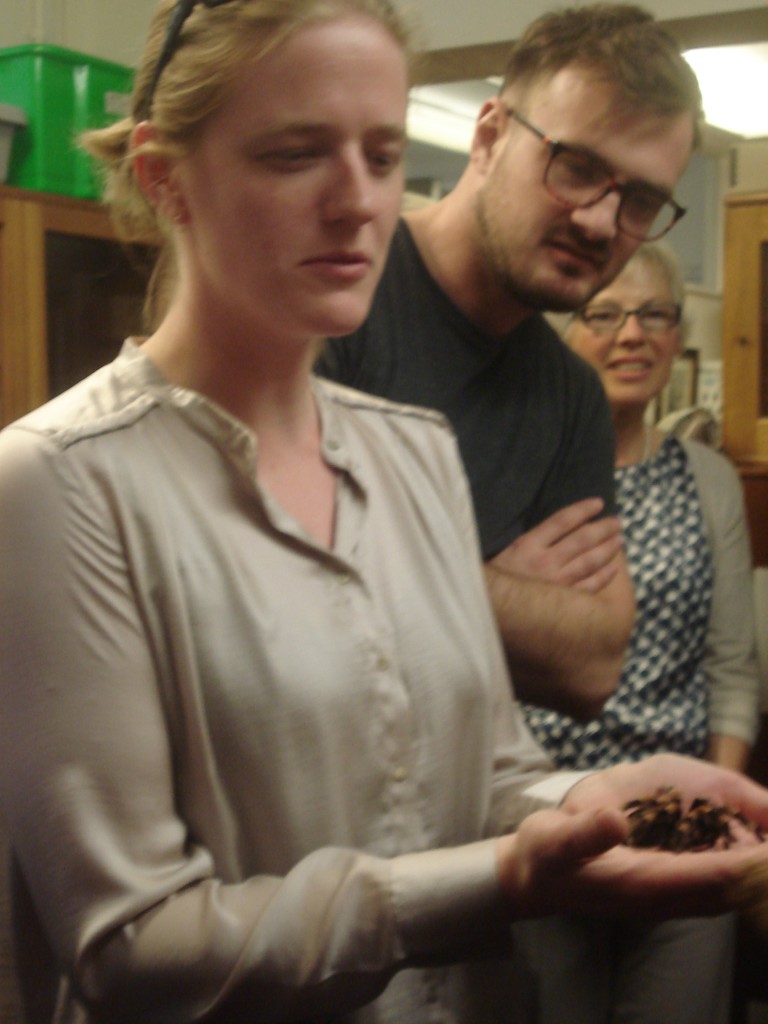 A tiny ghost Mantis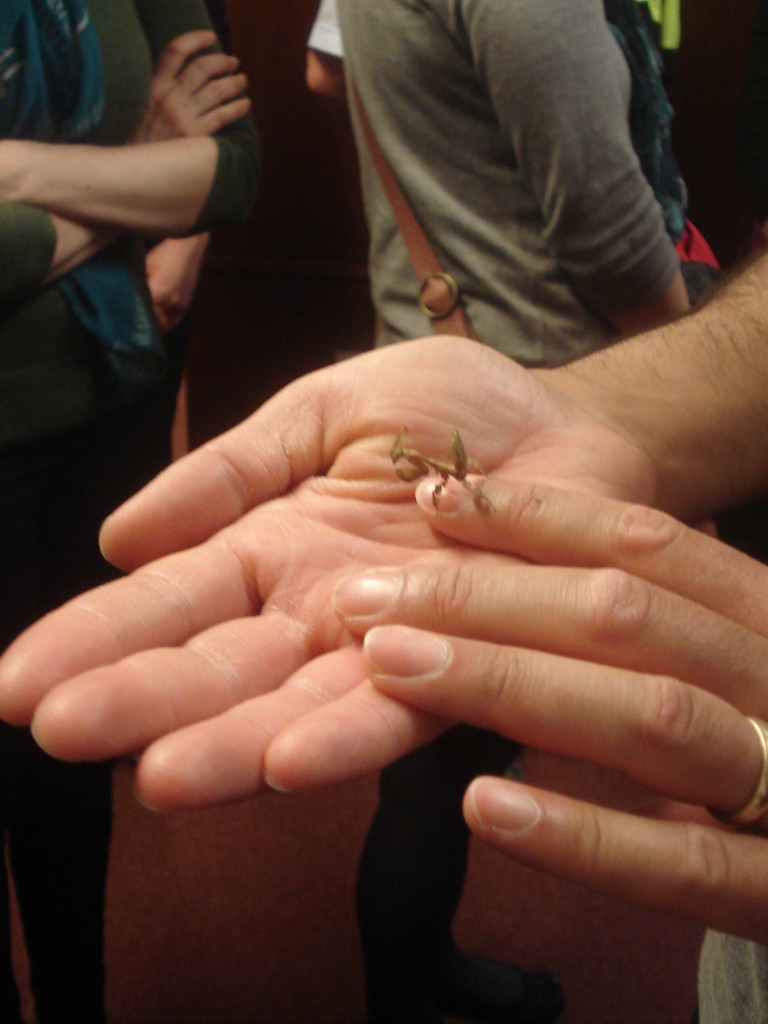 And my personal favourite giant millipedes: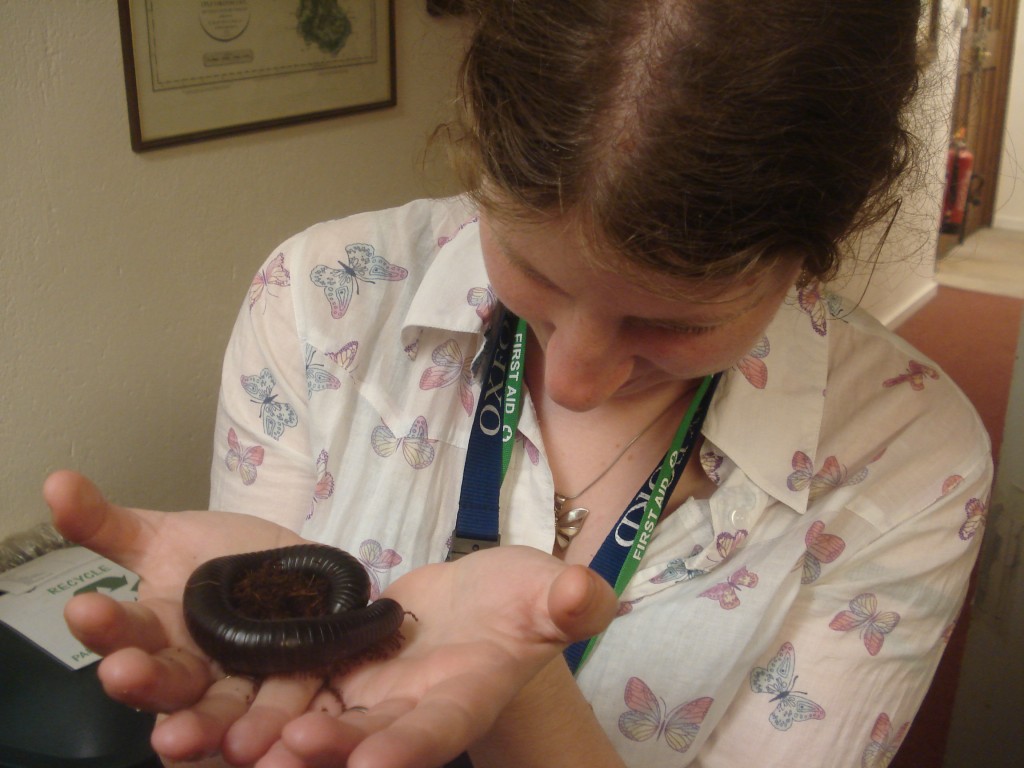 Lovely things, could have quite happily taken this chap home. Oh and this scorpion came out as well but stayed with the head of dept which was fine by the rest of us: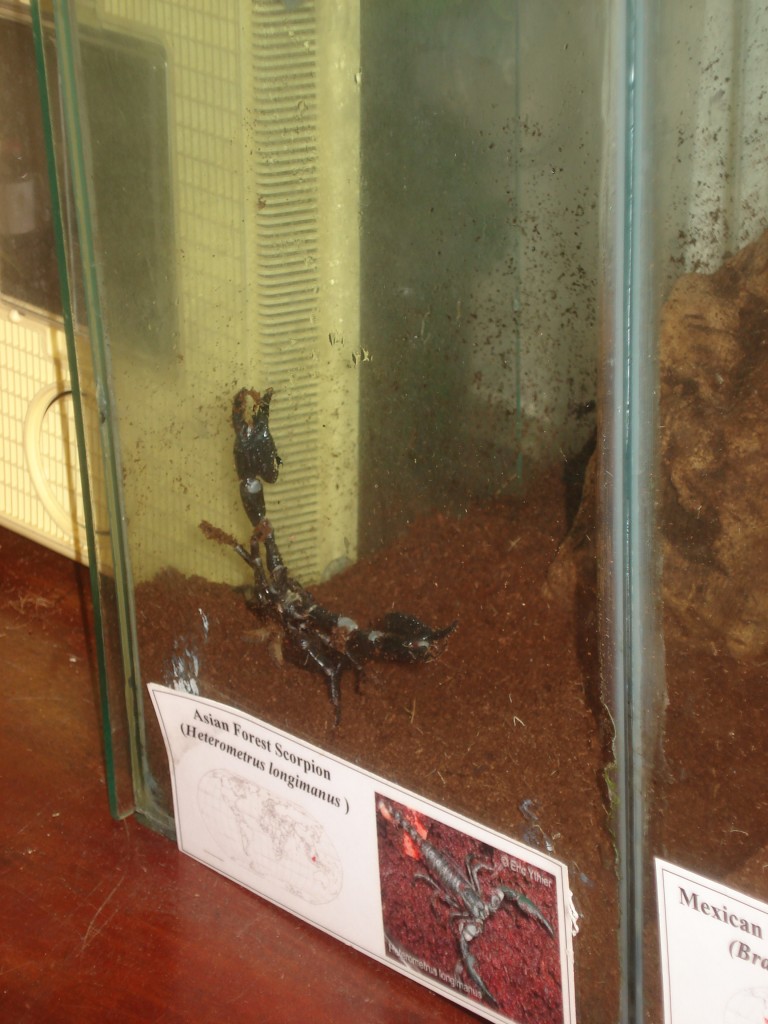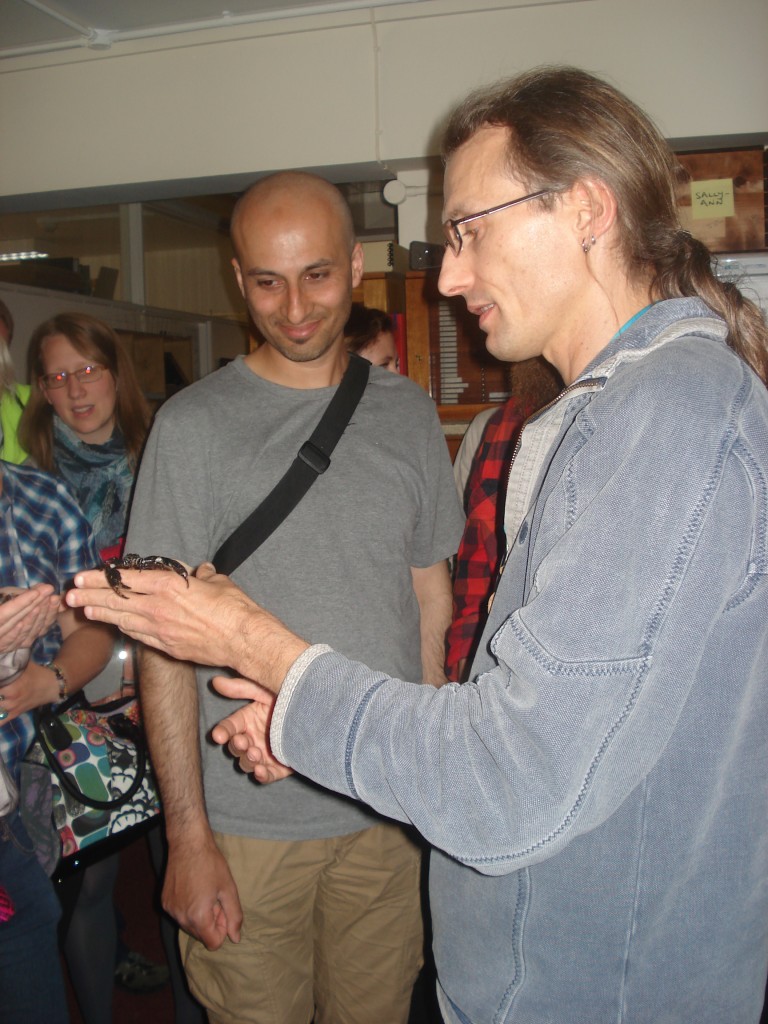 Massive thank you's to all the staff at ONHM who took the time to show us round & very patiently answered all our questions, it only seemed right for me to leave them with Lepidoptera themed cupcakes: