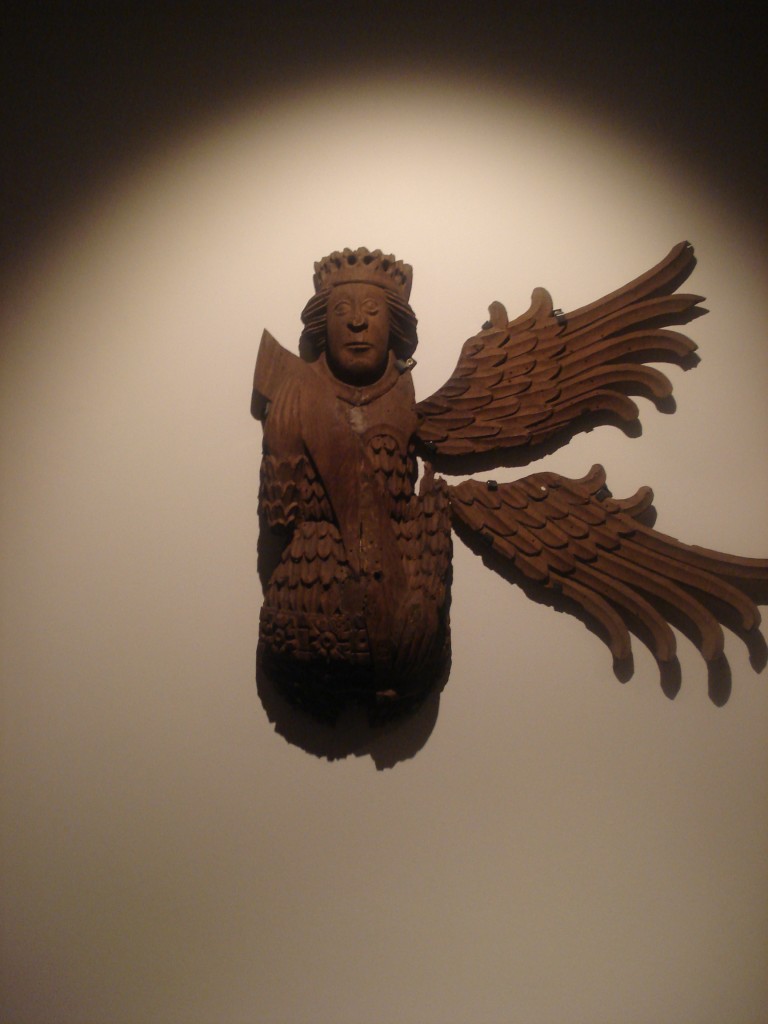 A new exhibition of William Blake works has just opened at the Ashmolean Museum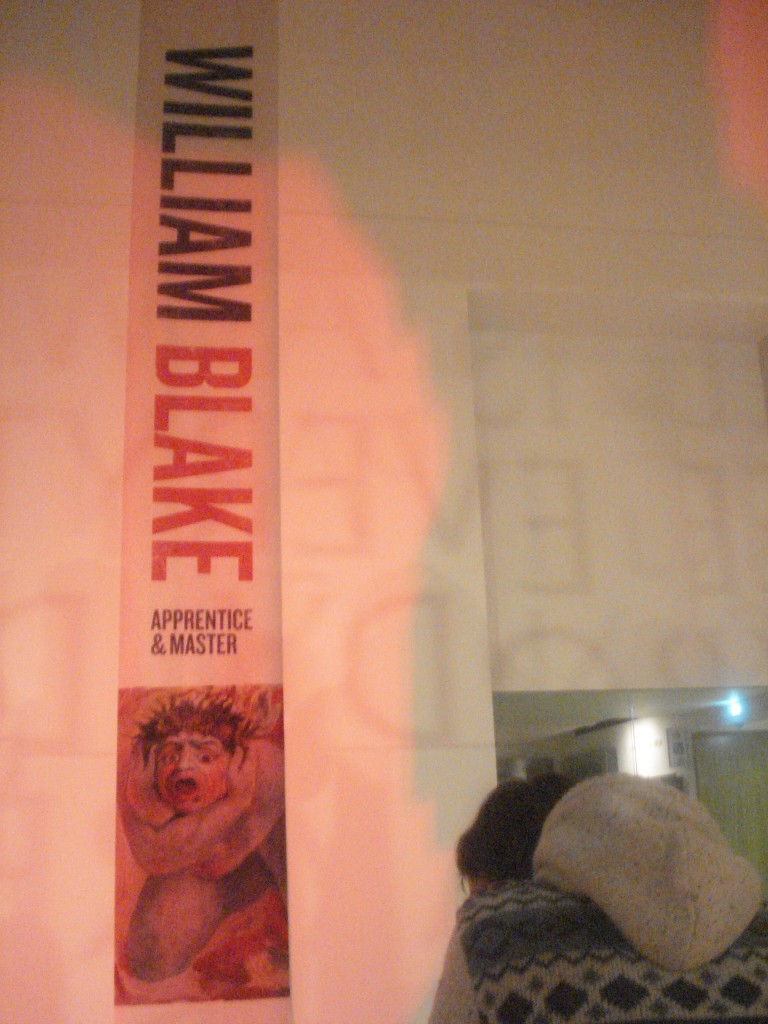 and so a Live Friday was held to mark the occasion, we met up with friends David and Yuan Yuan, first for a fantastic meal at Shanghai 30s and then to experience the late night delights.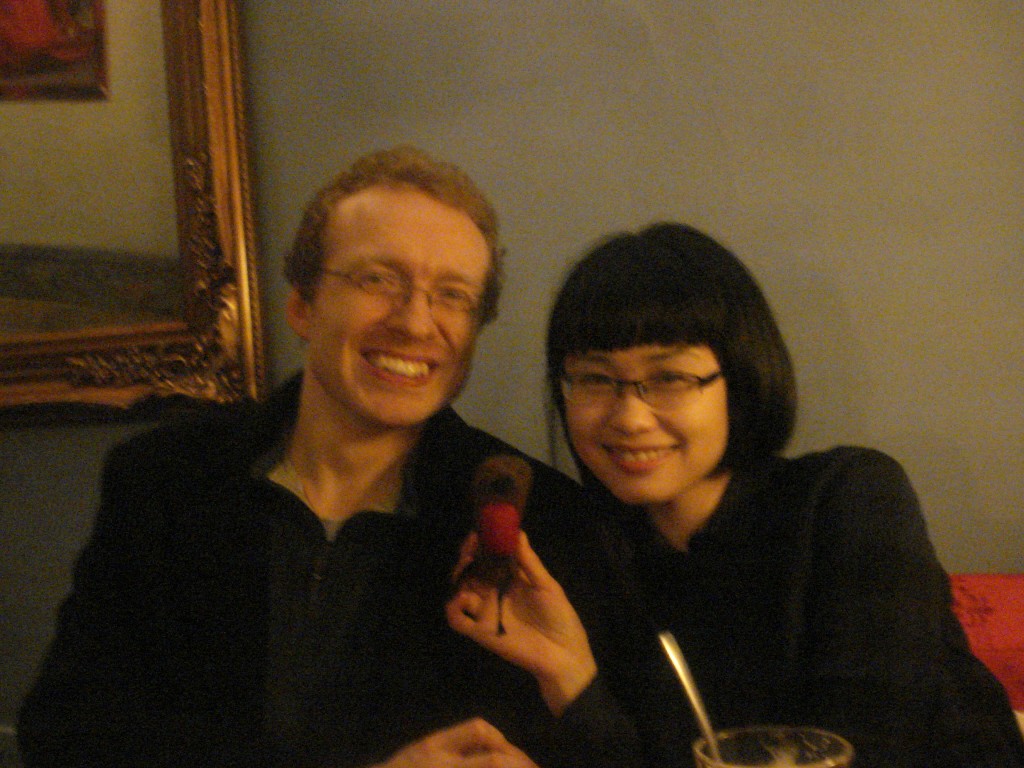 And what delights there were! The most frightening being the angel/devil pairs that wandered the halls: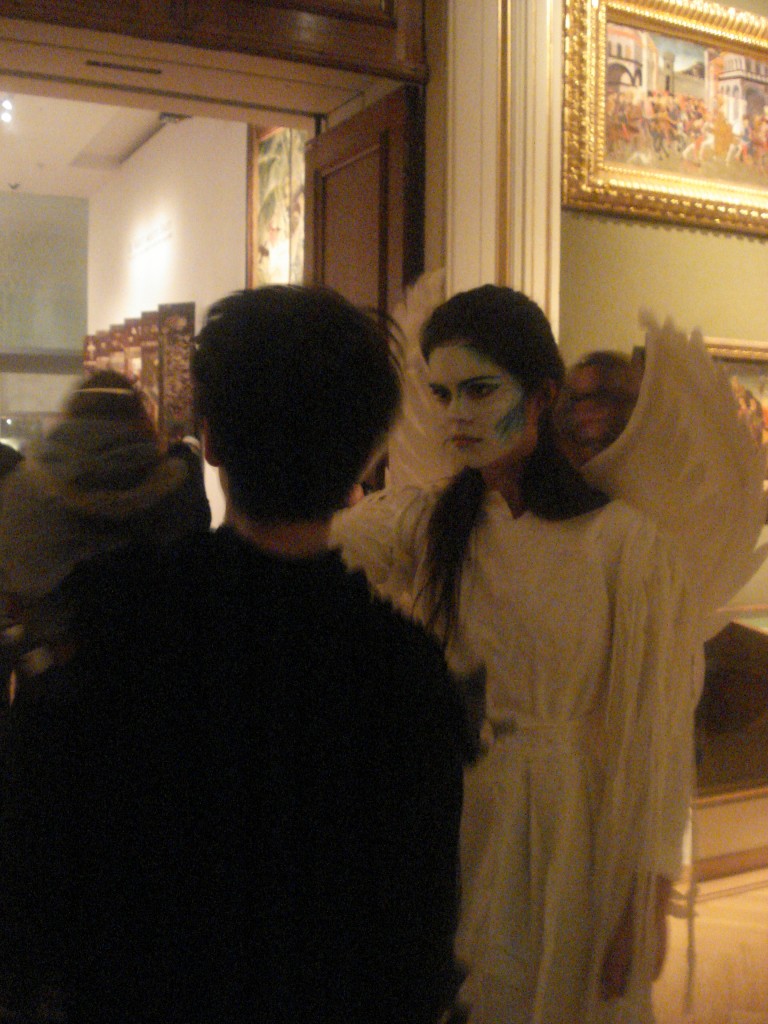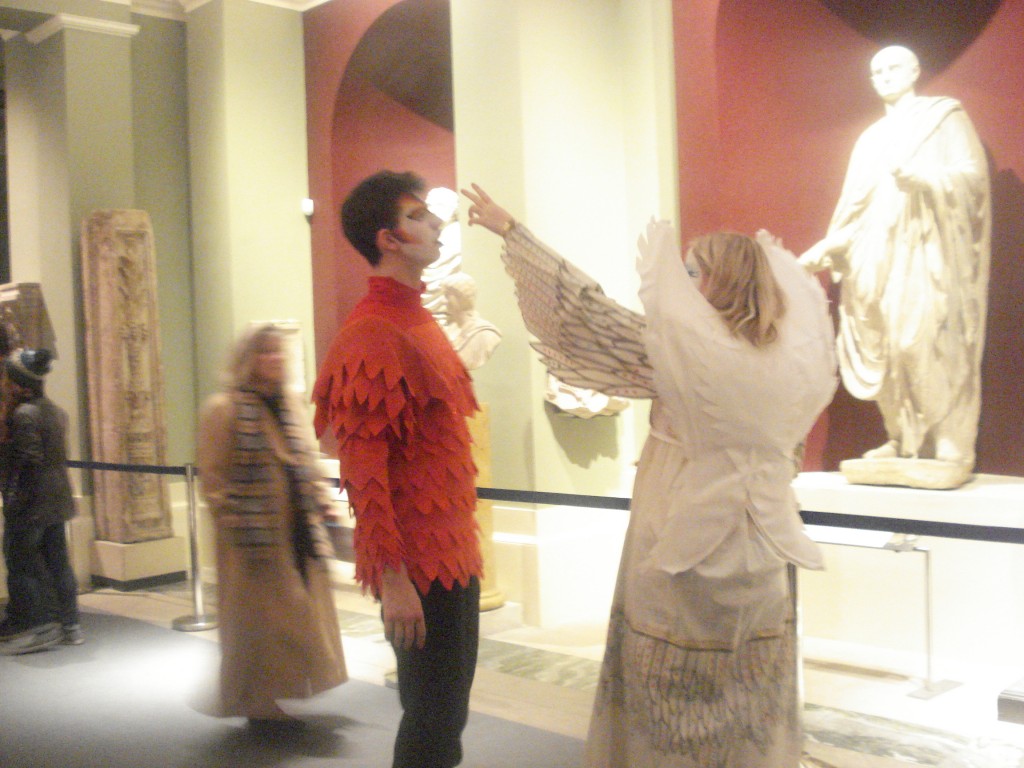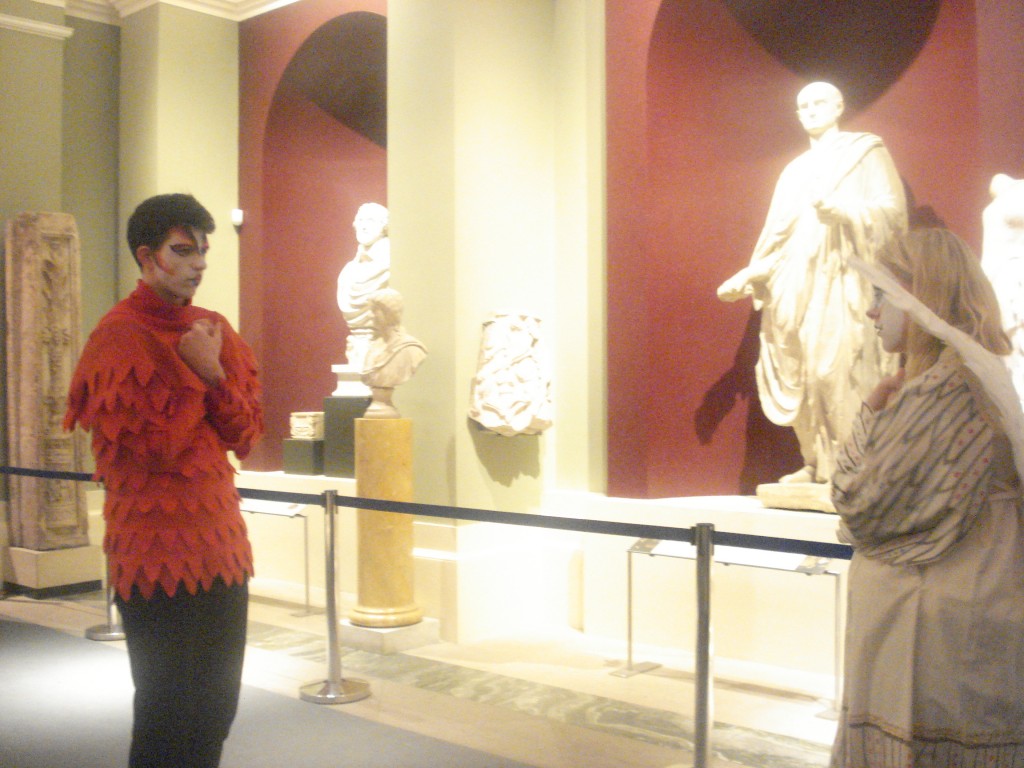 Clearly a few of the Angels had been watching the Blink episode of Doctor Who…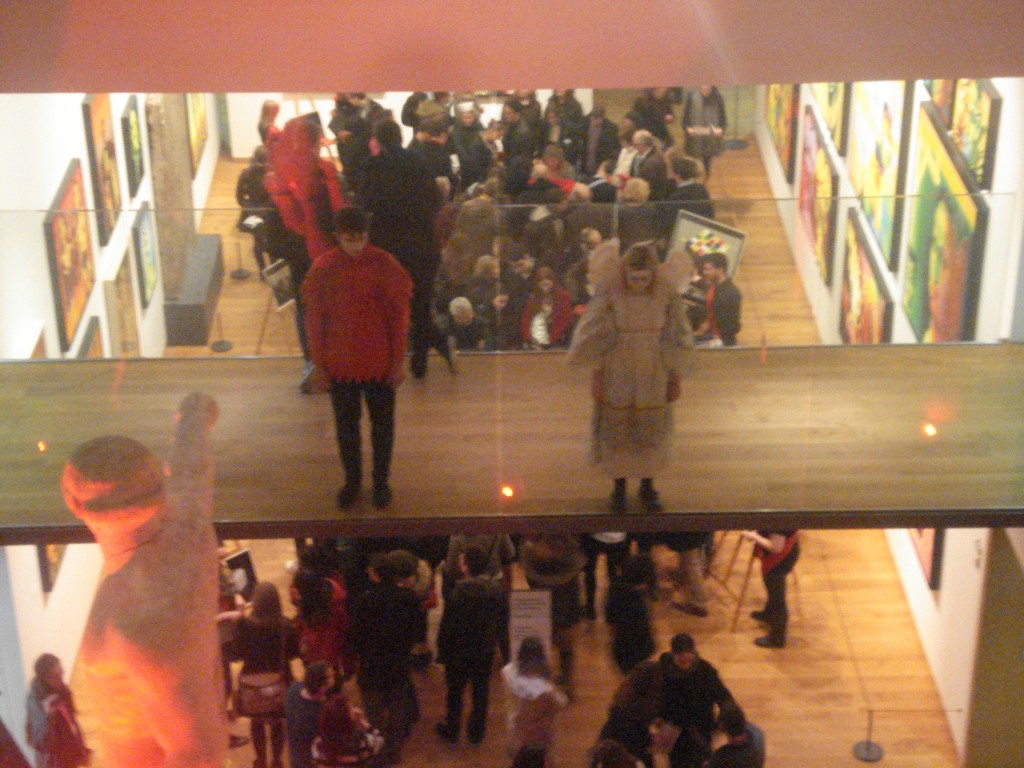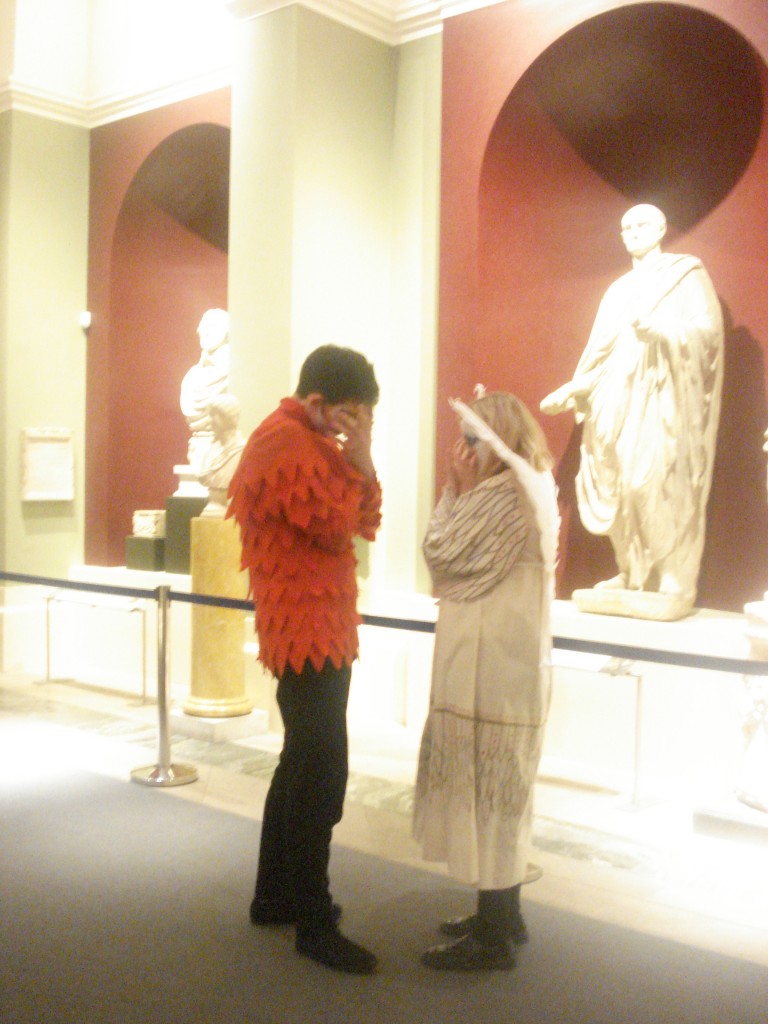 Having successfully run away from them we headed to the basement where there was the opportunity to make our own shadow puppets inspired by Blake.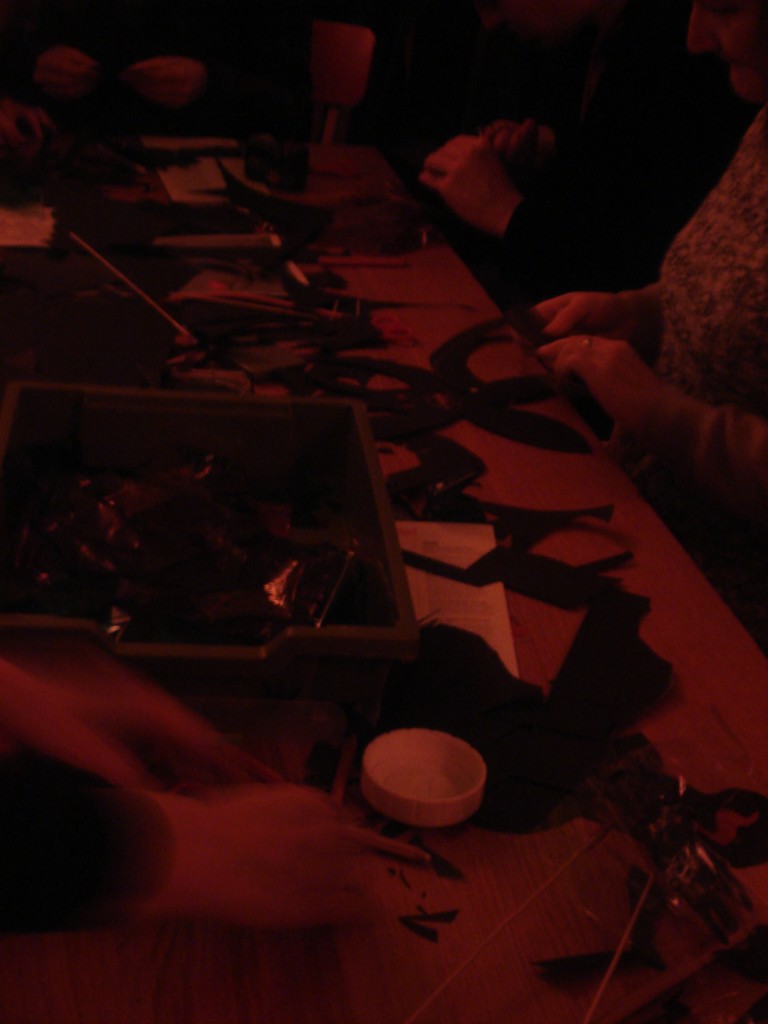 I went for a fork carrying devil.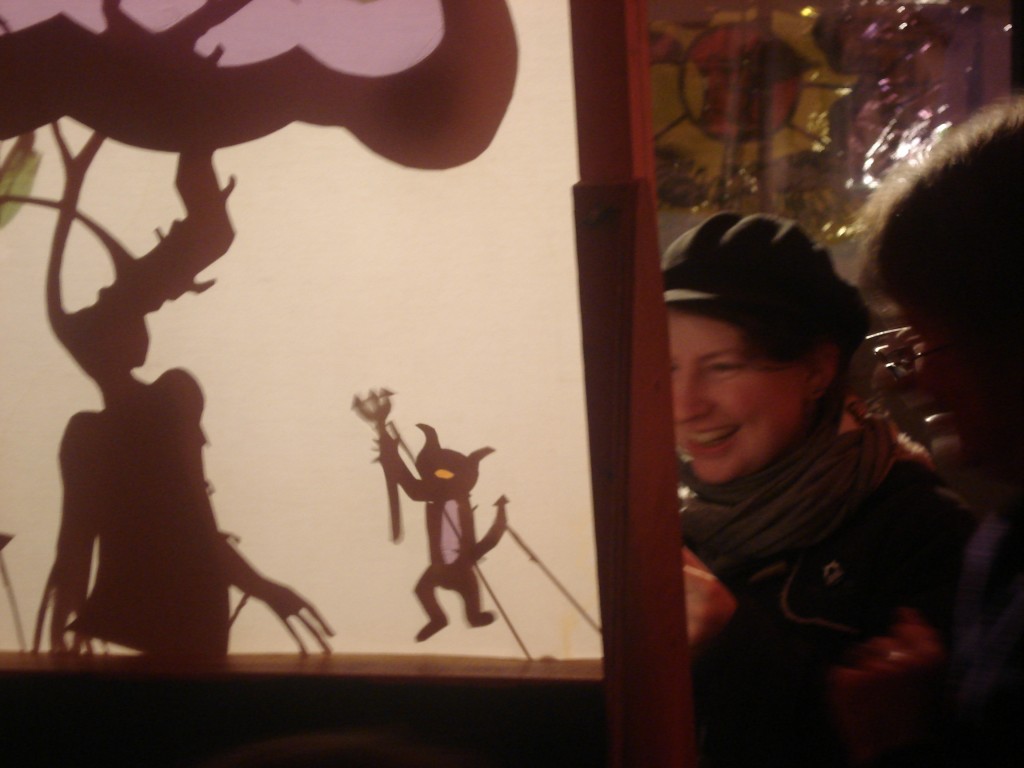 As you can see operating him was great fun!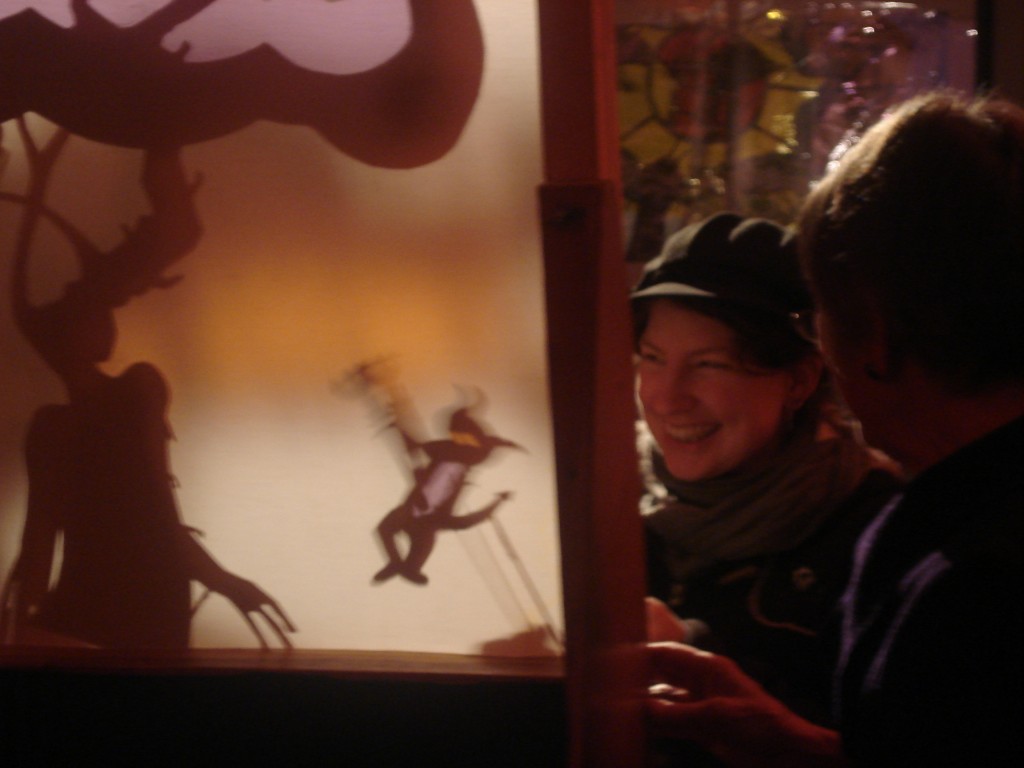 Yulan also made a shadow puppet
Although she also had a go with my devil as well.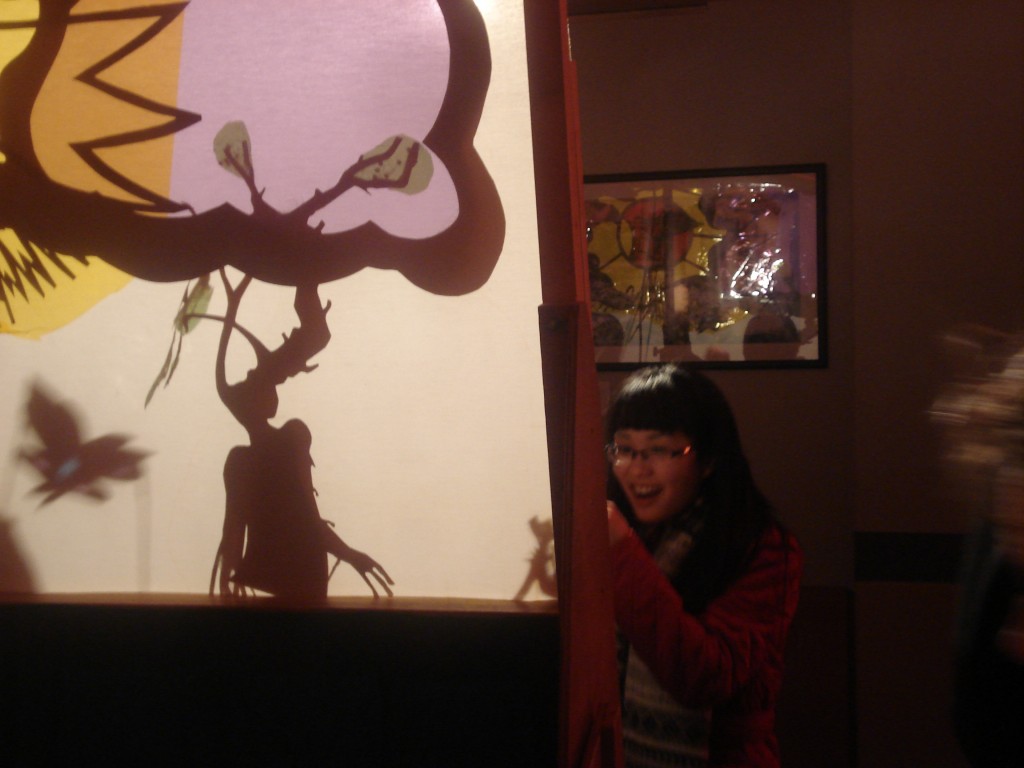 While I think our puppets were awesome, the professional ones were exquisite, just proves what you can do with paper, split pins and kebab sticks!
After tracking down a few more angels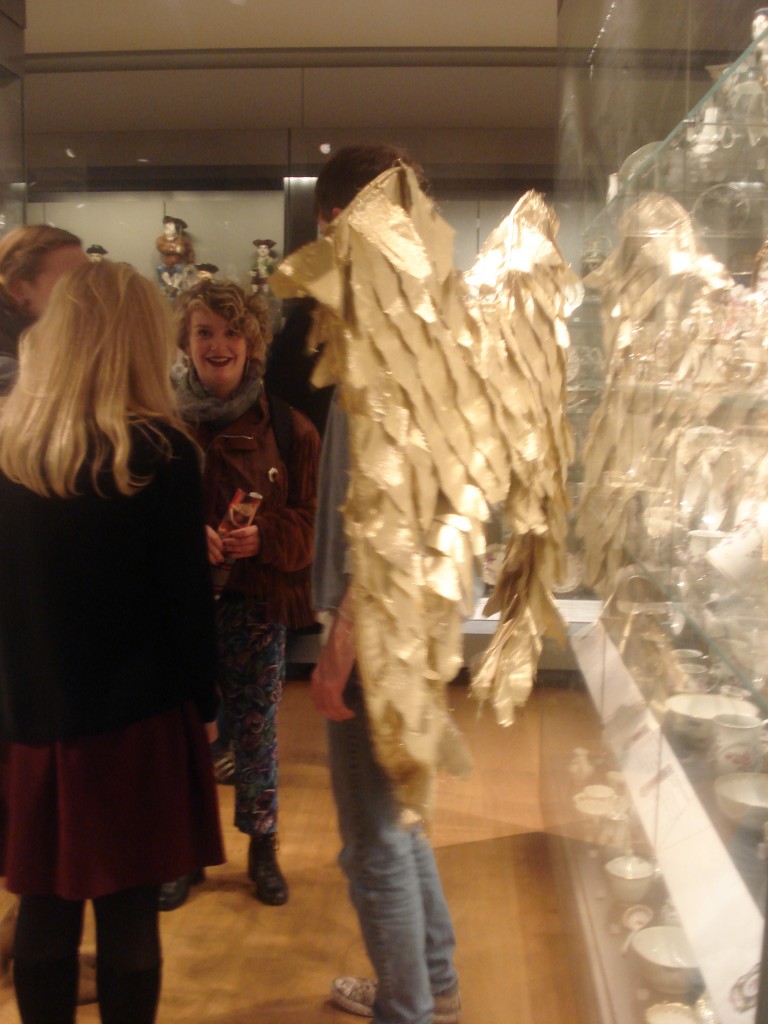 and trying to avoid the dark figures that lurked in the shadows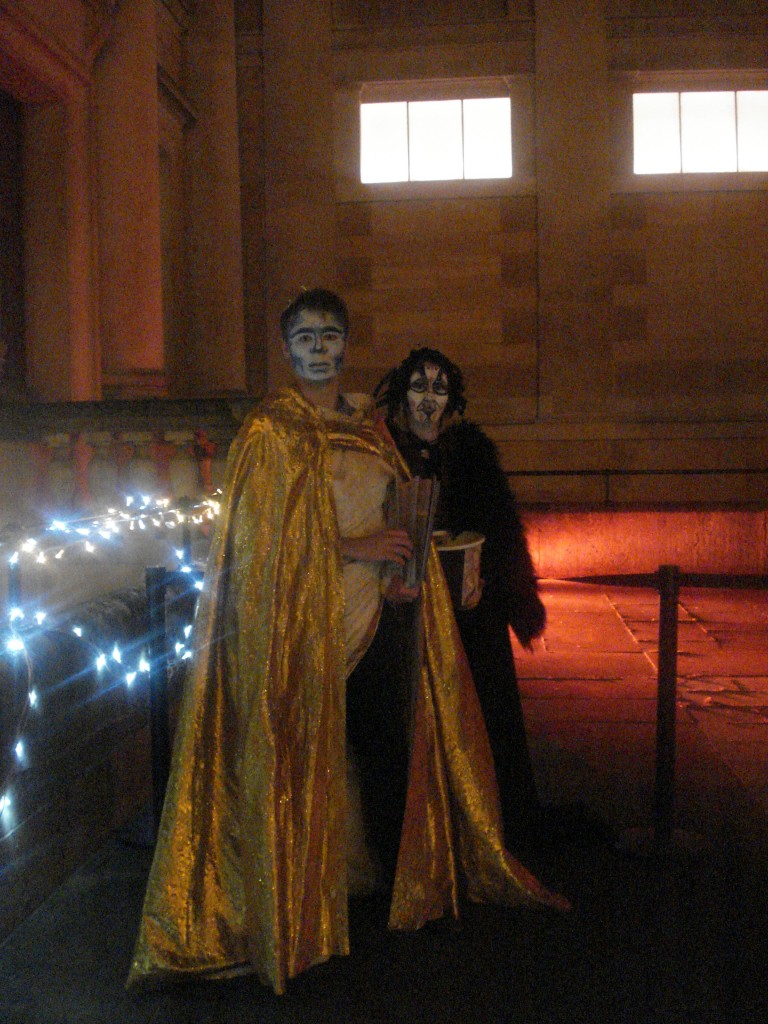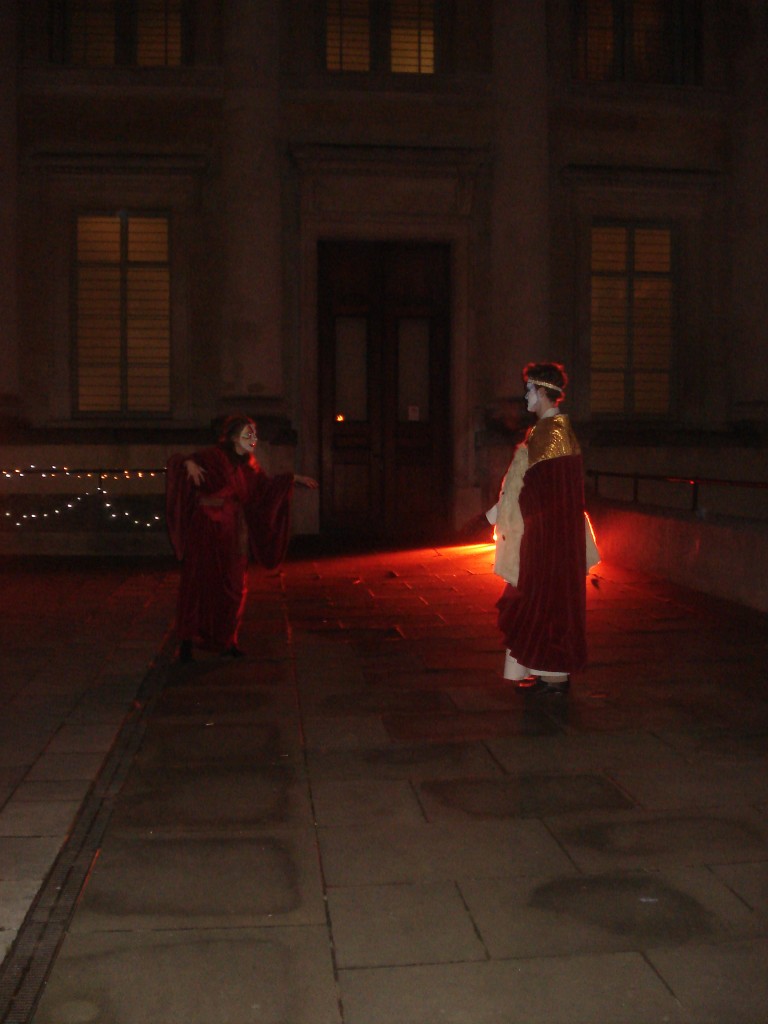 We succeeded and there was time for one more paper activity, but with a dark twist. Making ingots of dead money to be burned and take into the afterlife.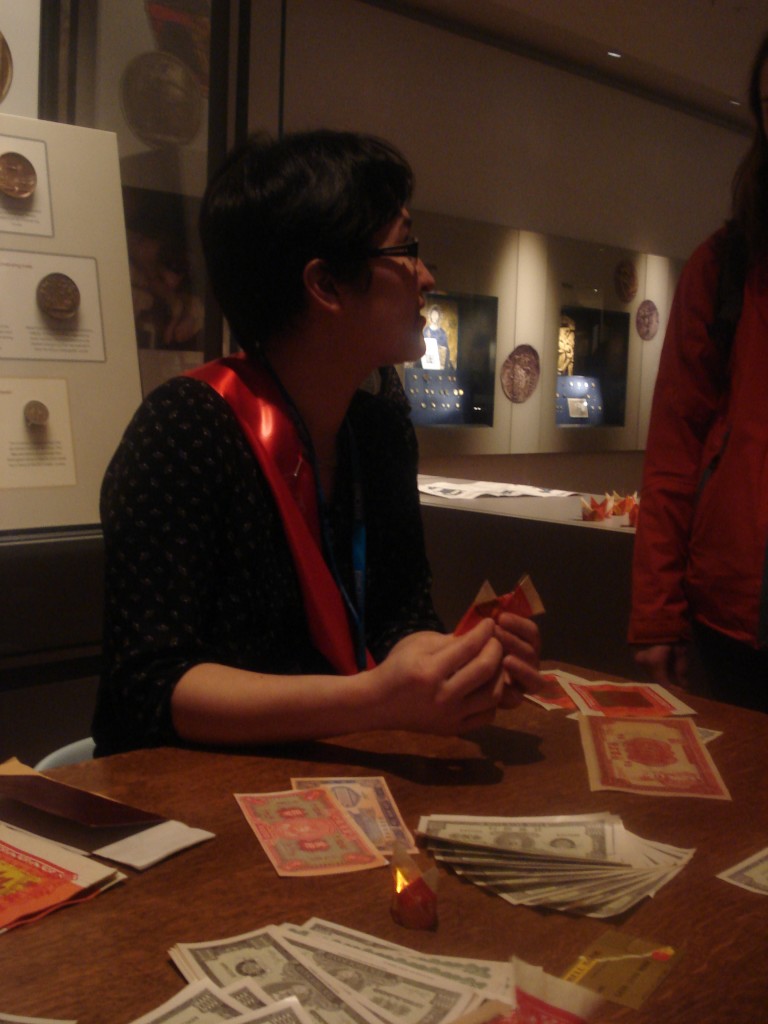 As expected Yuan Yuan was a natural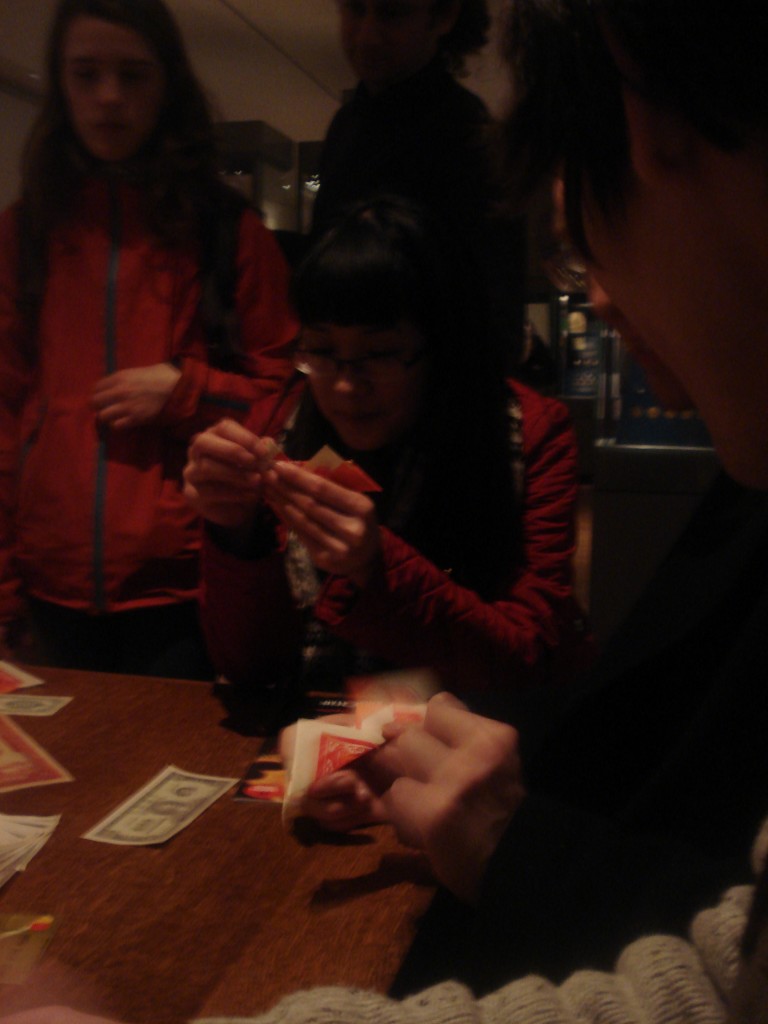 But thanks to the excellent tutorage we all emerged with an ingot
And so exhausted from our exploits it was time to bid the Ashmolean goodnight.
The Blake exhibition runs until 1 March 2015. More information here.