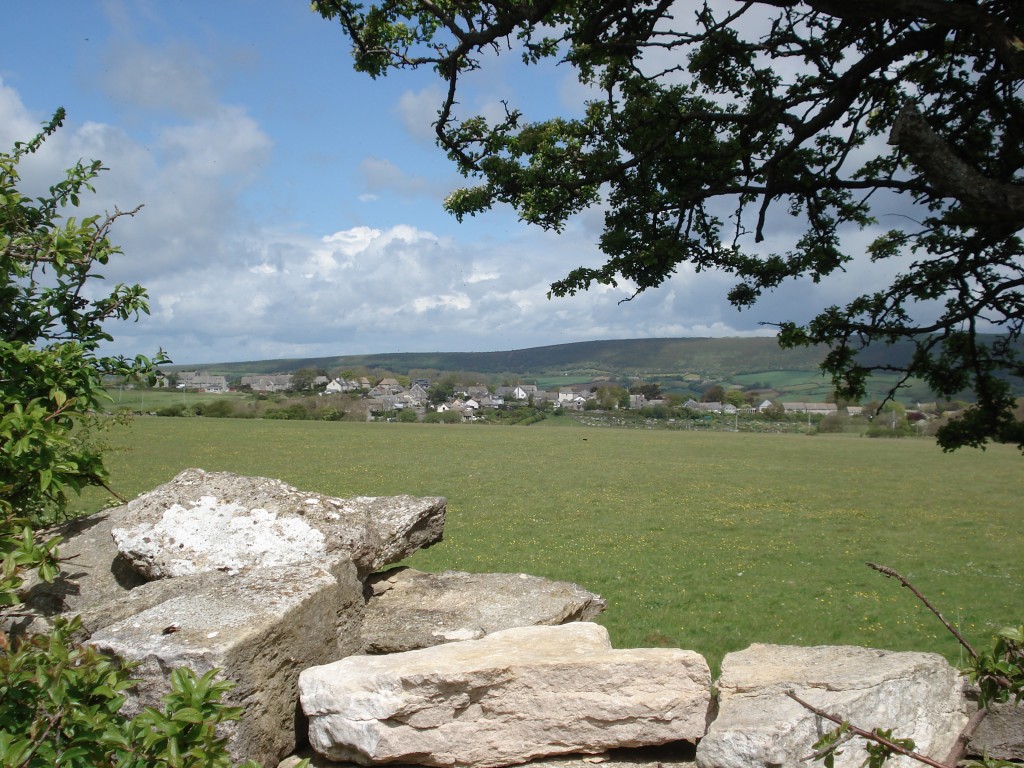 For mum's birthday this year she decided to invite us all to join her in some self catering apartments in Dorset. At the start of the year when it was horrid and rainy outside May seemed ages away but at the end of last week we packed our bags (much to the disgust of the cats) and headed off to Purbeck. Mum and dad had arrived slightly ahead of us so a welcome glass of wine was waiting when we arrived. My two not so little brothers arrived the day after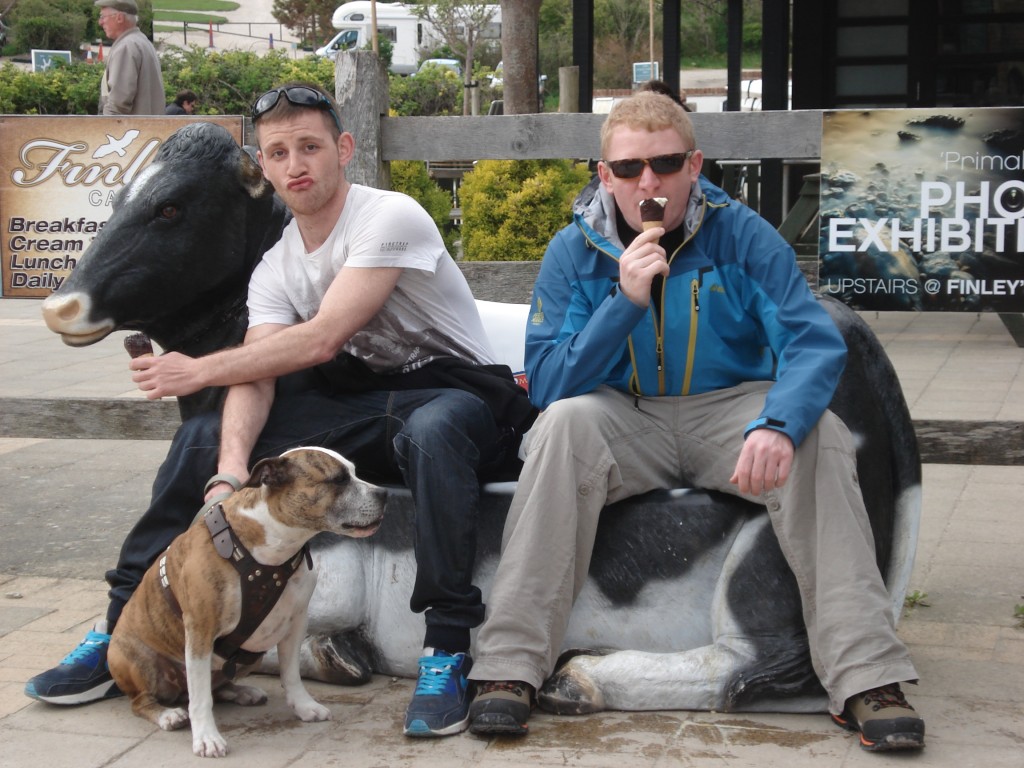 and Andy's dog Roxy (aka rocket dog)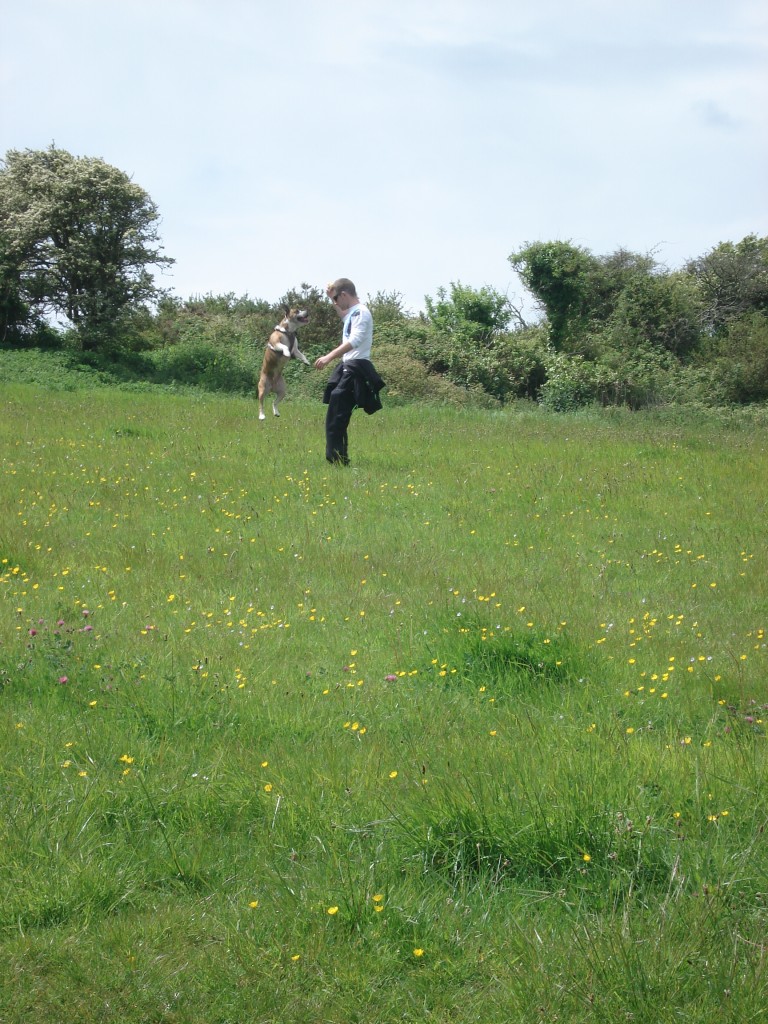 The first order of the day was to wear Roxy out so we walked along the priests way to Langton Matravers.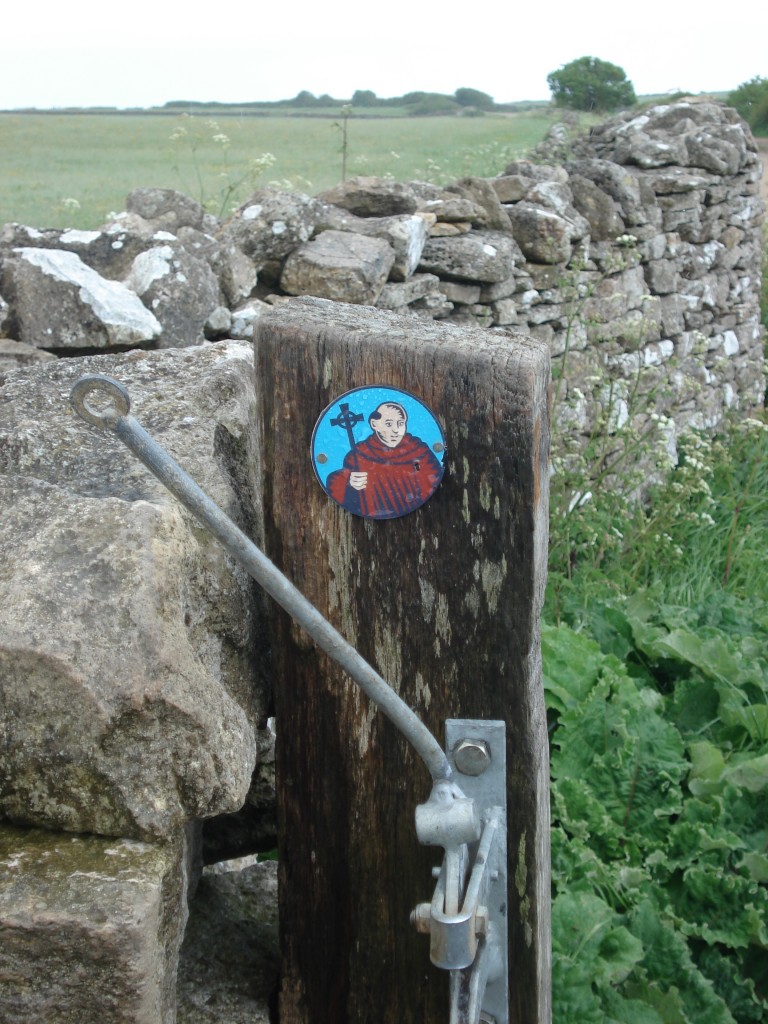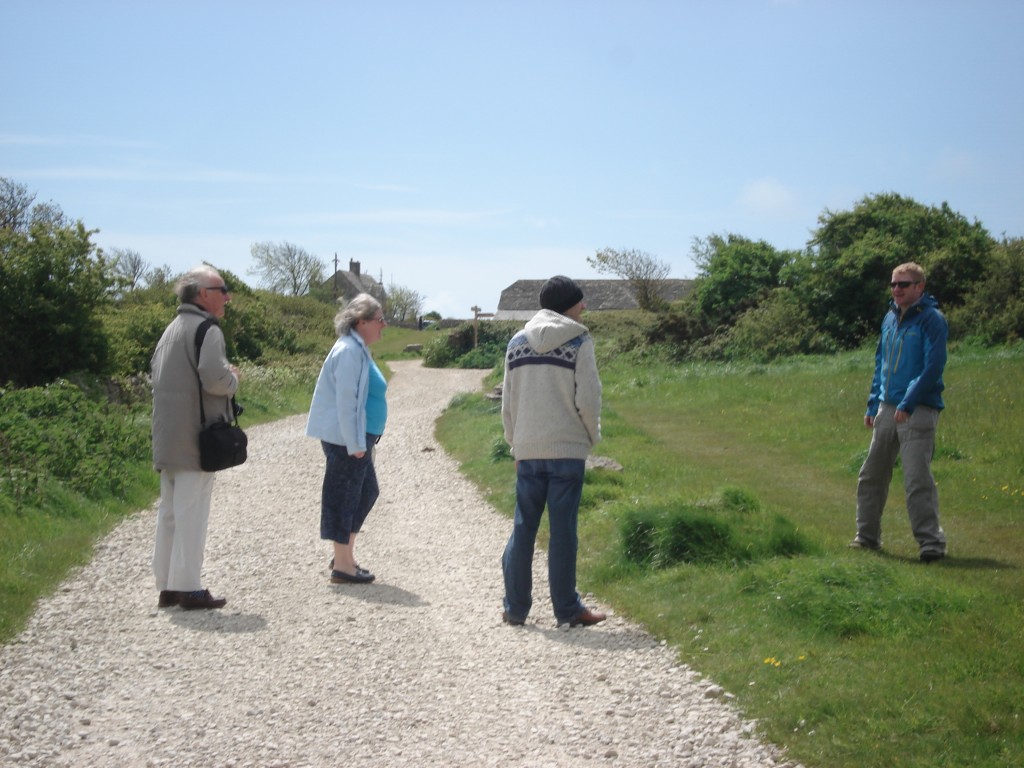 After such a long and hot walk liquid refreshment was needed and came in the form of no nonsense pub The Square and Compass (fantastic ales and a food menu consisting of a steak pasty or a cheese and veg pie, the rest of the party opted to go meaty but the cheese and veg pie was also very tasty).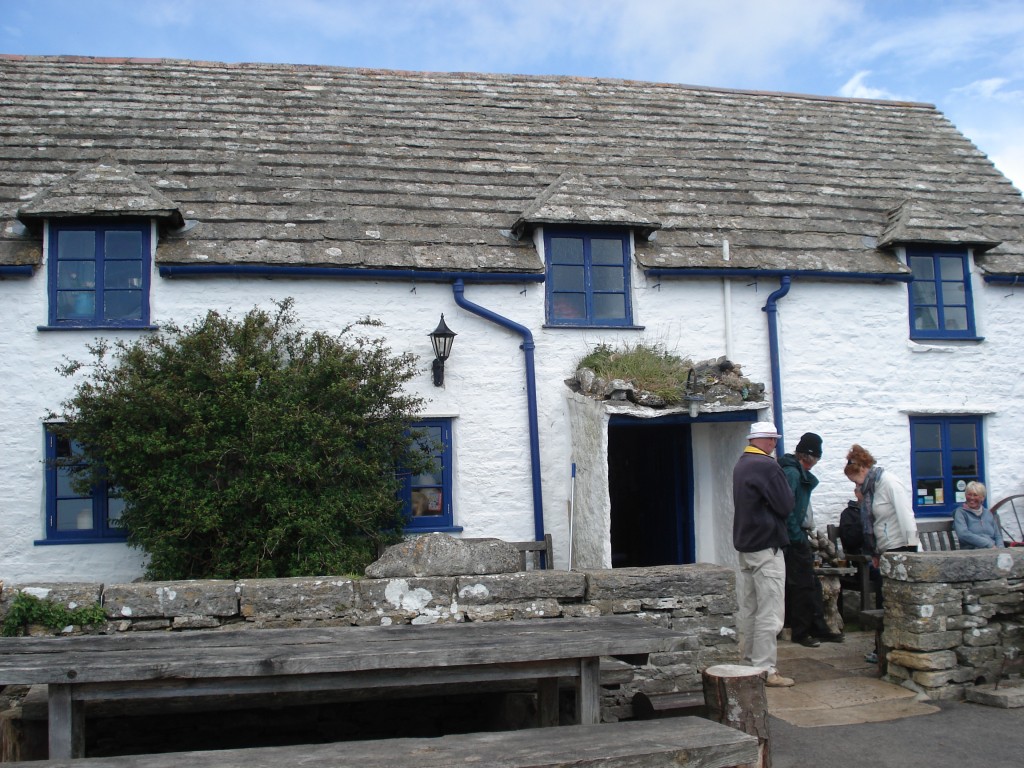 We managed to find a cosy nook and settled down to enjoy our pints.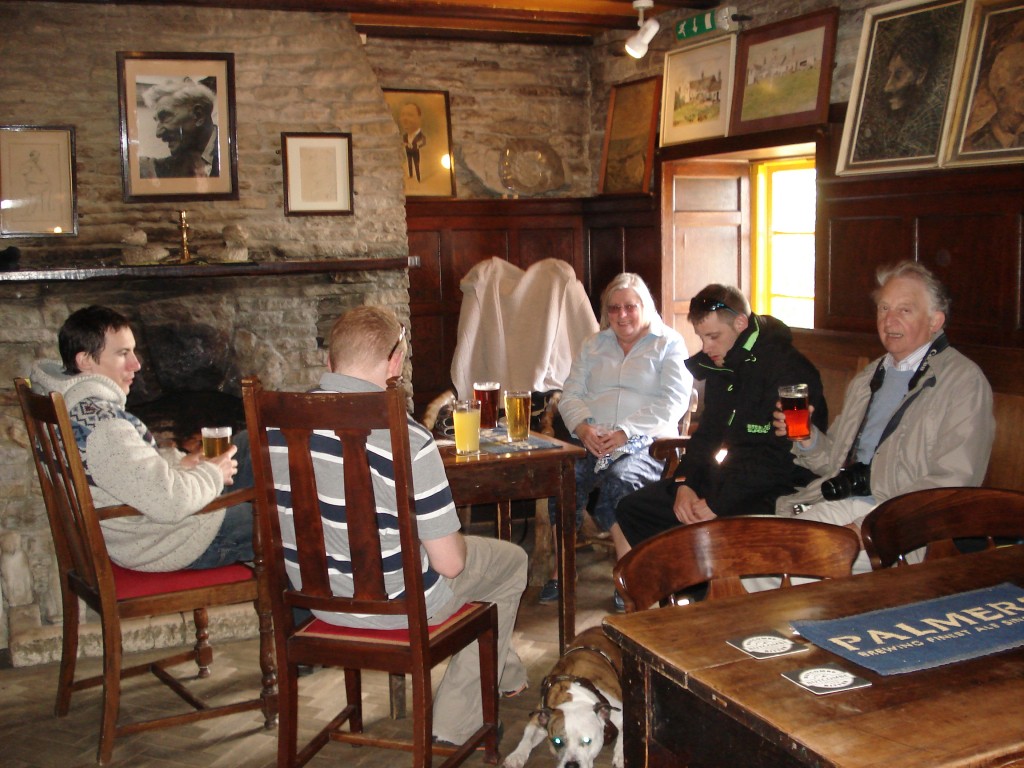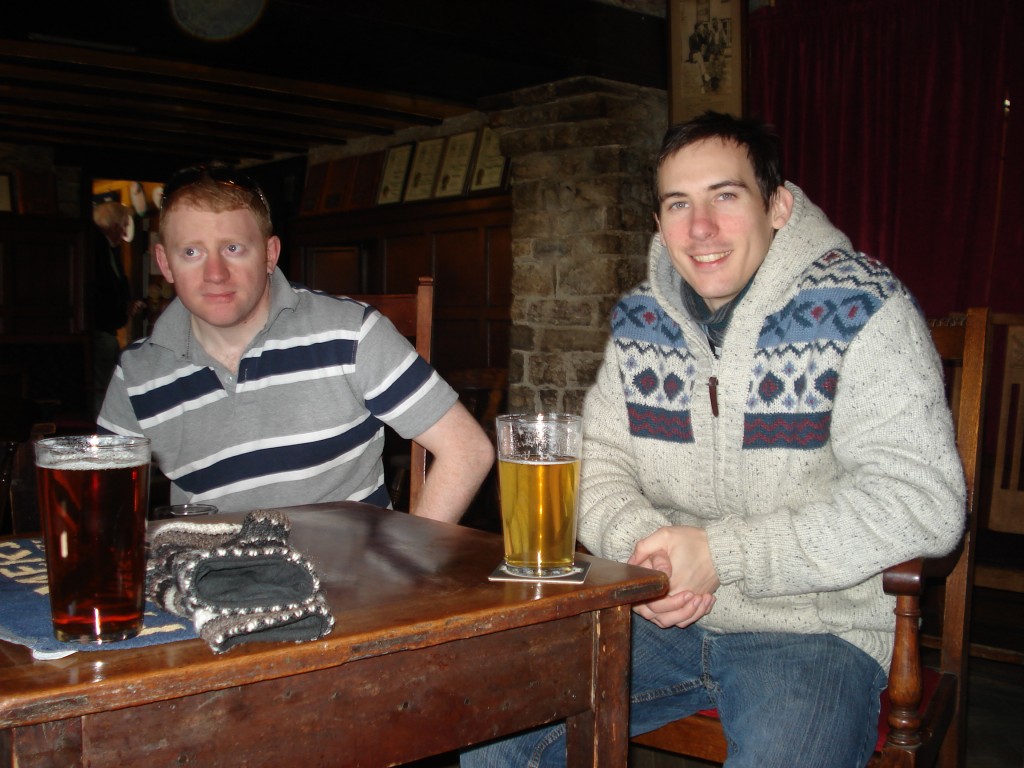 I staked my claim on the best chair in the pub, delightful.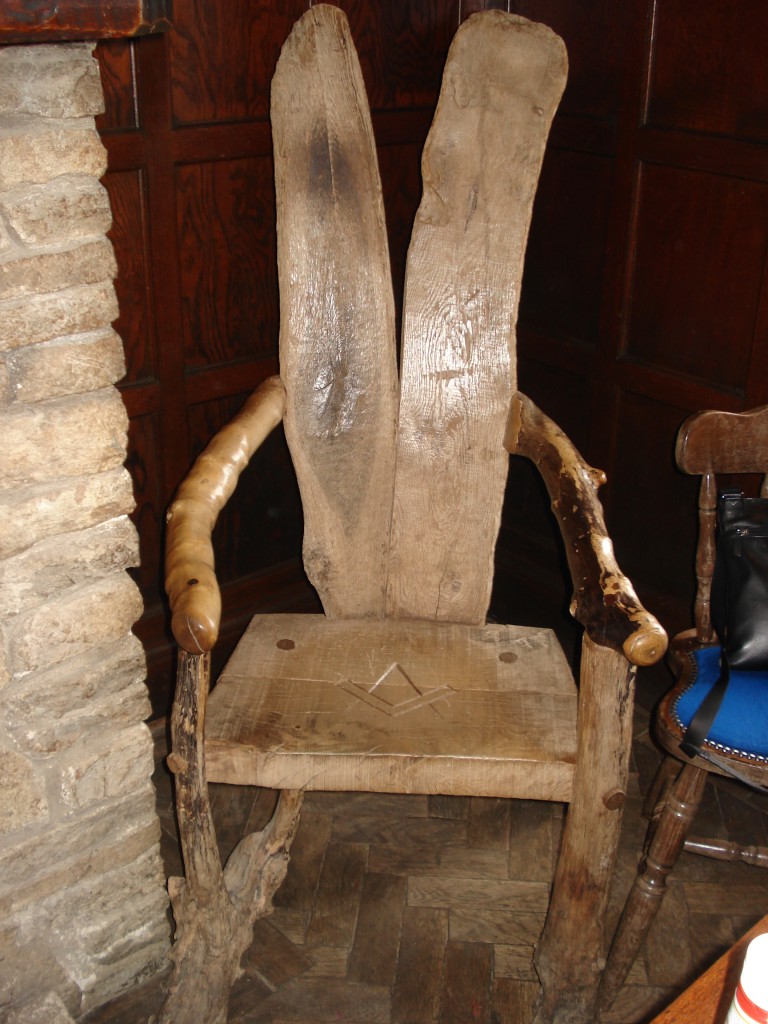 Rain was threatening outside so reluctantly we made our way across the fields to home. A few days into the holiday mum's actual birthday arrived. I had made her this card and also baked her a cake (but neglected to take a pic of that alas) as well as giving her the presents that I'd collected throughout the year).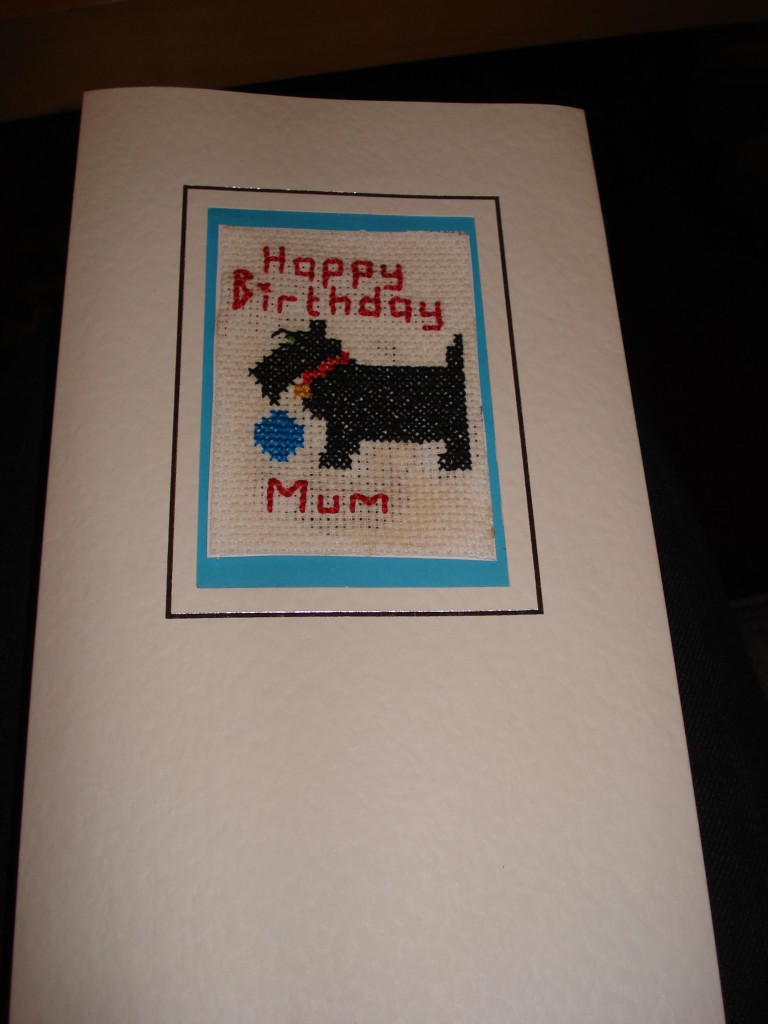 The closest large town to us was Swanage where we went on Tuesday. They have a restored station there and usually have steam trains running but when we went they were having a special electric weekend, dad was suitably impressed and hard to tear away.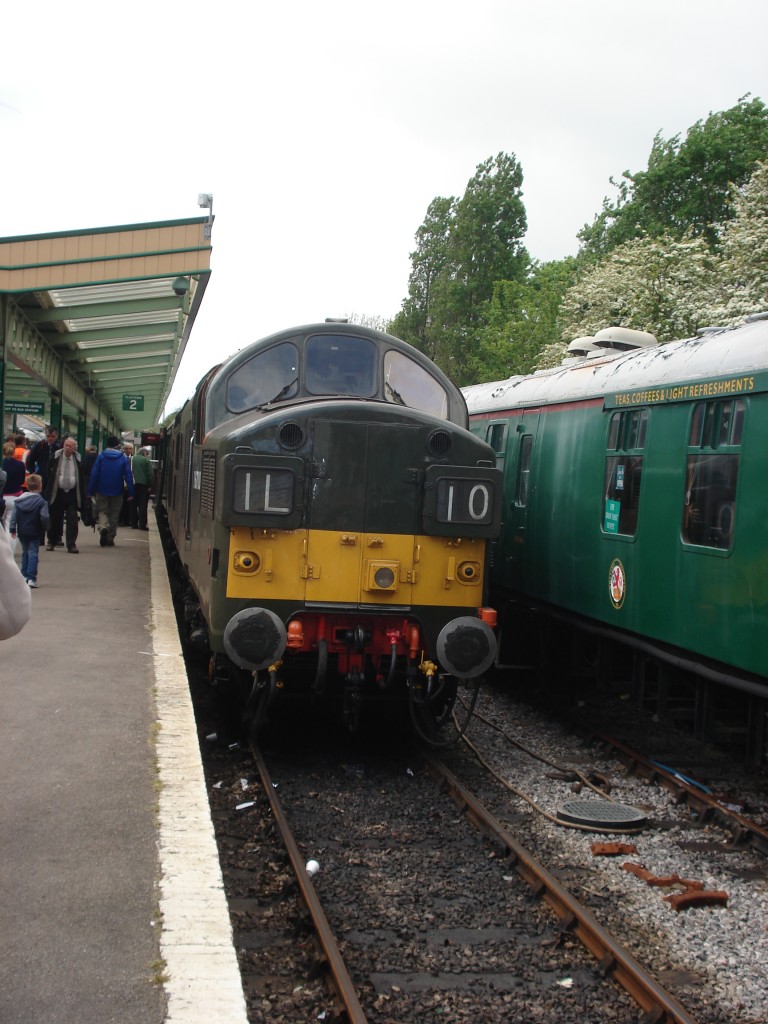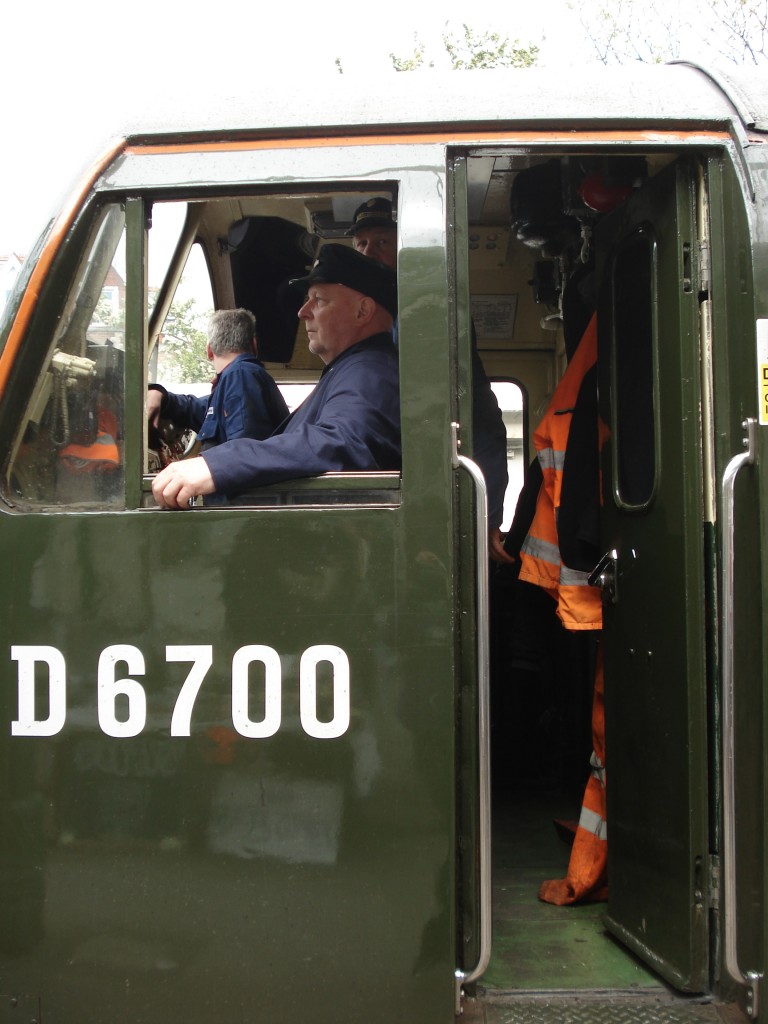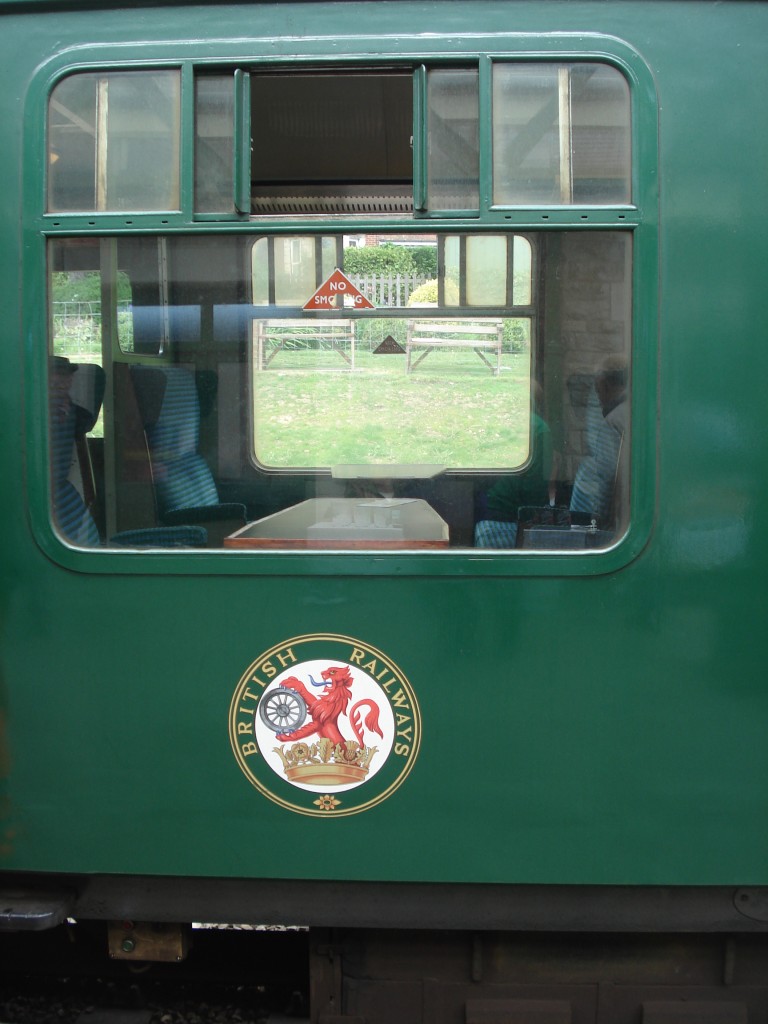 Upon finally making it past the trains we got to Swanage sea front, awash with usual shops and seagulls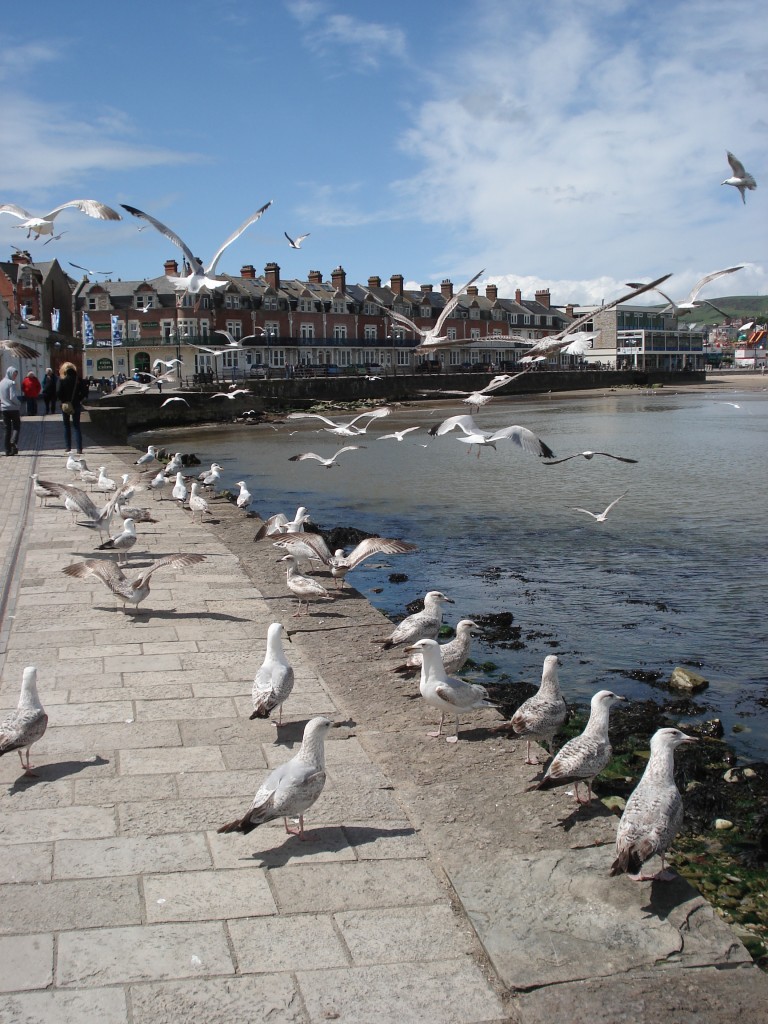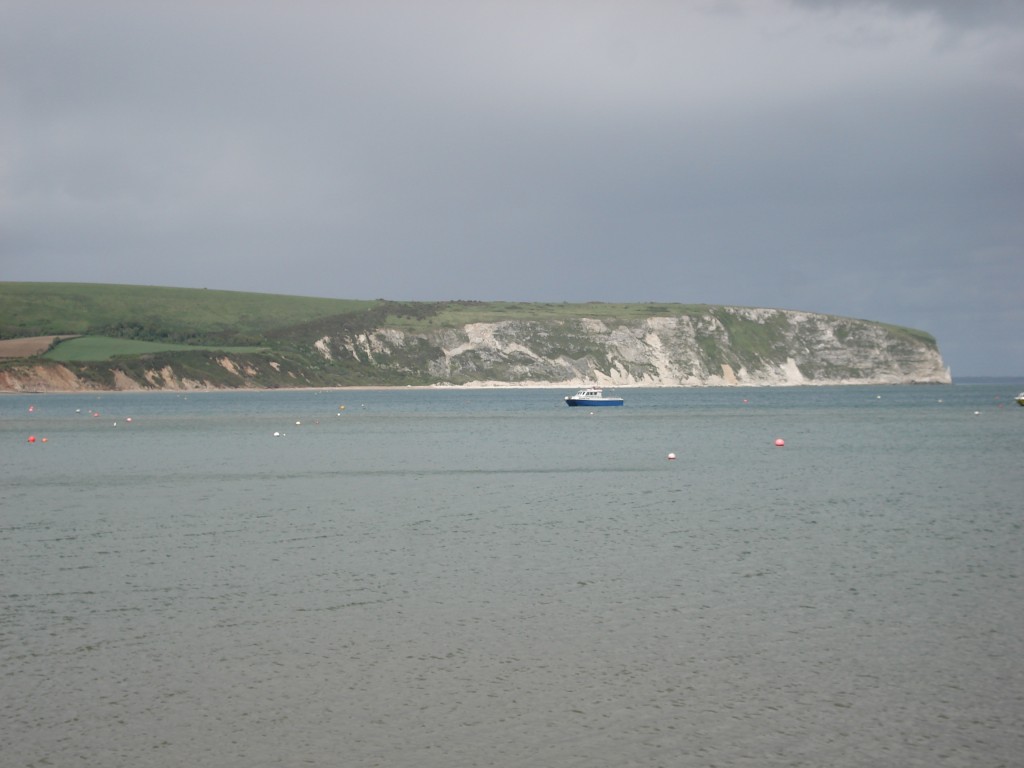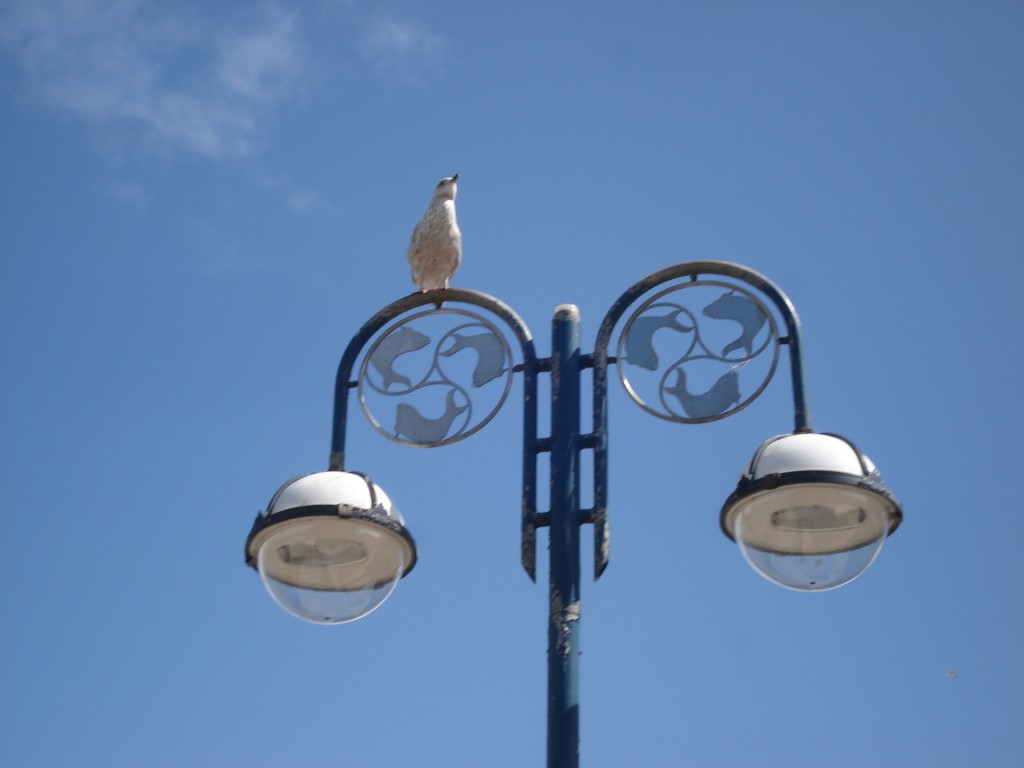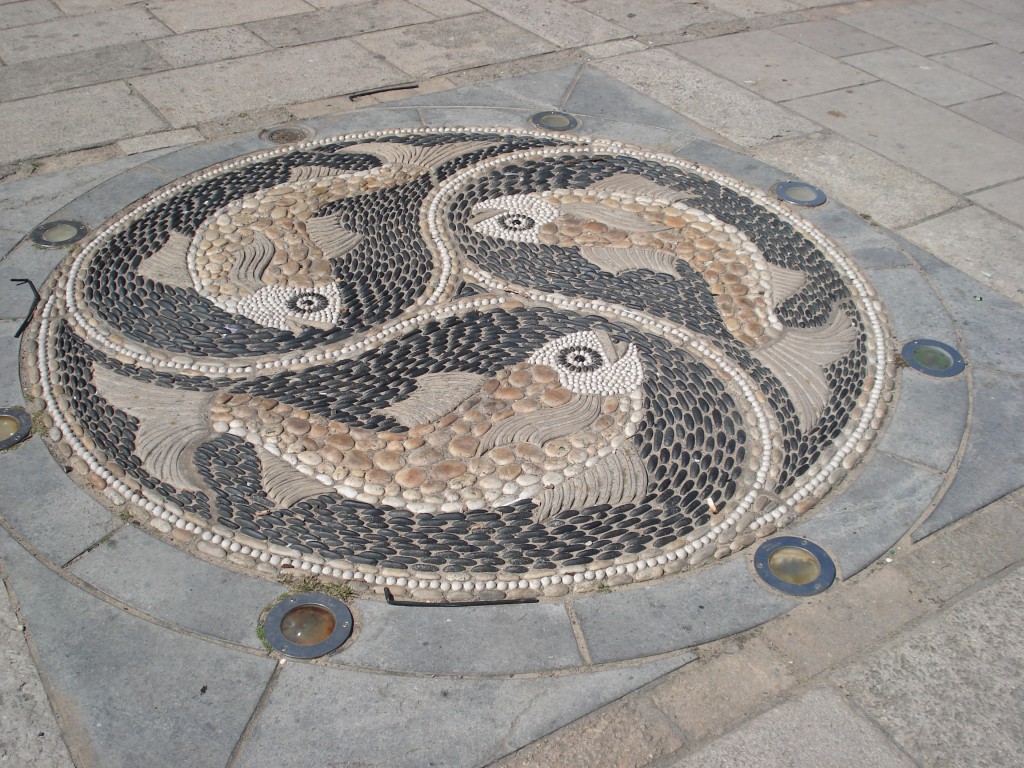 There was a fantastic fossil and mineral shop in which I tried not to get carried away in because on Wednesday we were going on a guided fossil walk! There had been some tasters of prehistoric action before this momentous event (like the fact there was a piece of rock with a footprint from a baby dinosaur forming part of the pavement at the apartments)'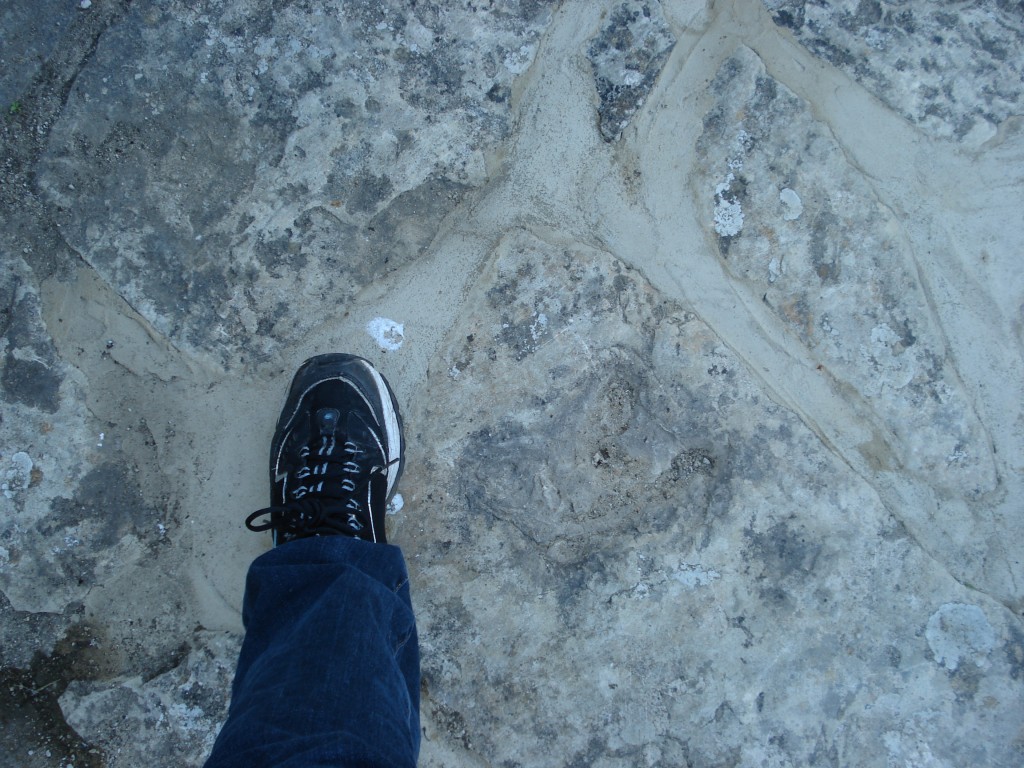 but the actual walk was what I had been waiting for. It was an early start as we headed for Lyme Regis, but when we got there we were put in the expert hands of Paddy –  Geological expert and prime dinosaur fossil finder.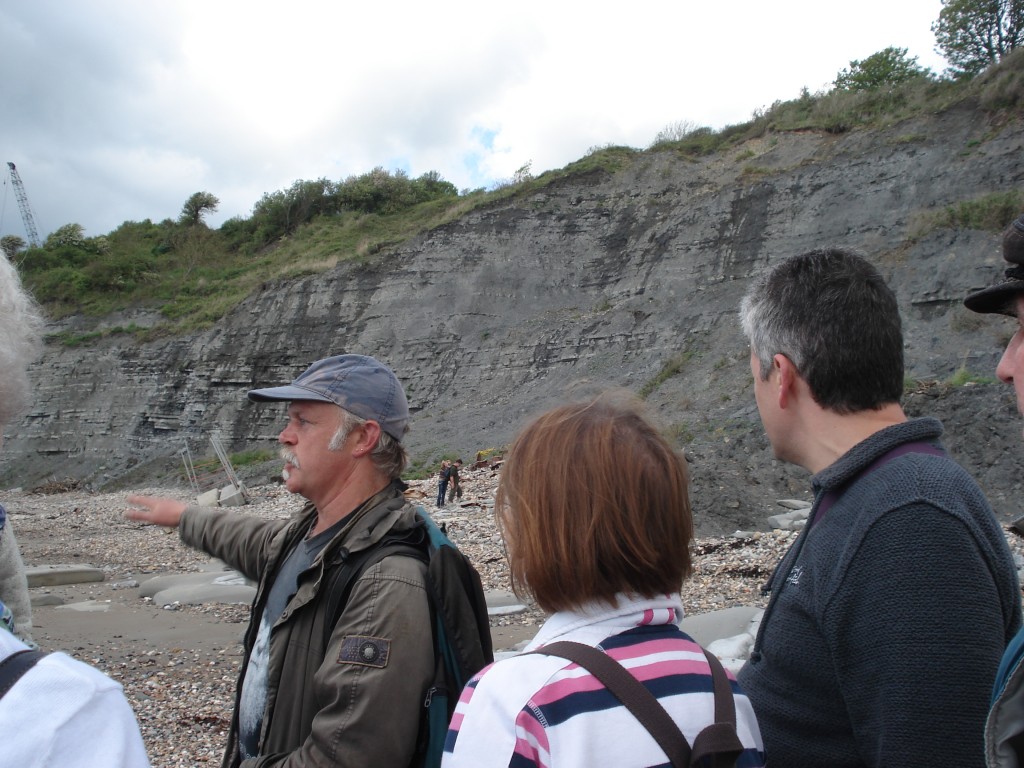 This is him telling us about the rocks, he also passed round samples of some fossil he had found so we knew the kind of thing we were after. Then we were off!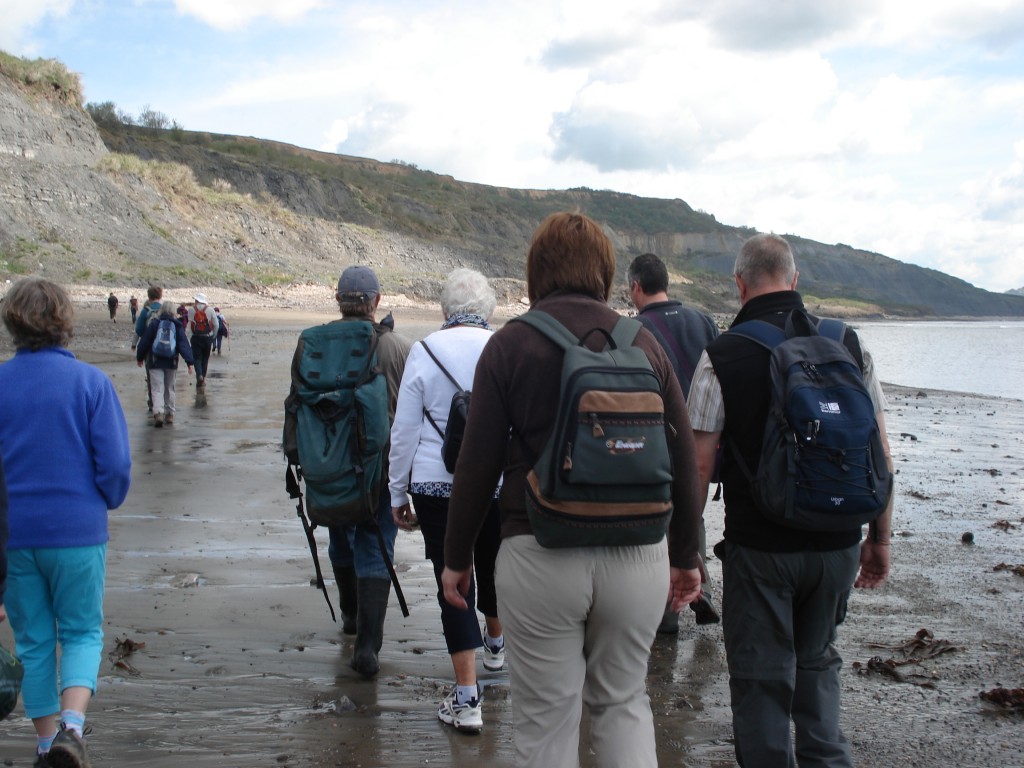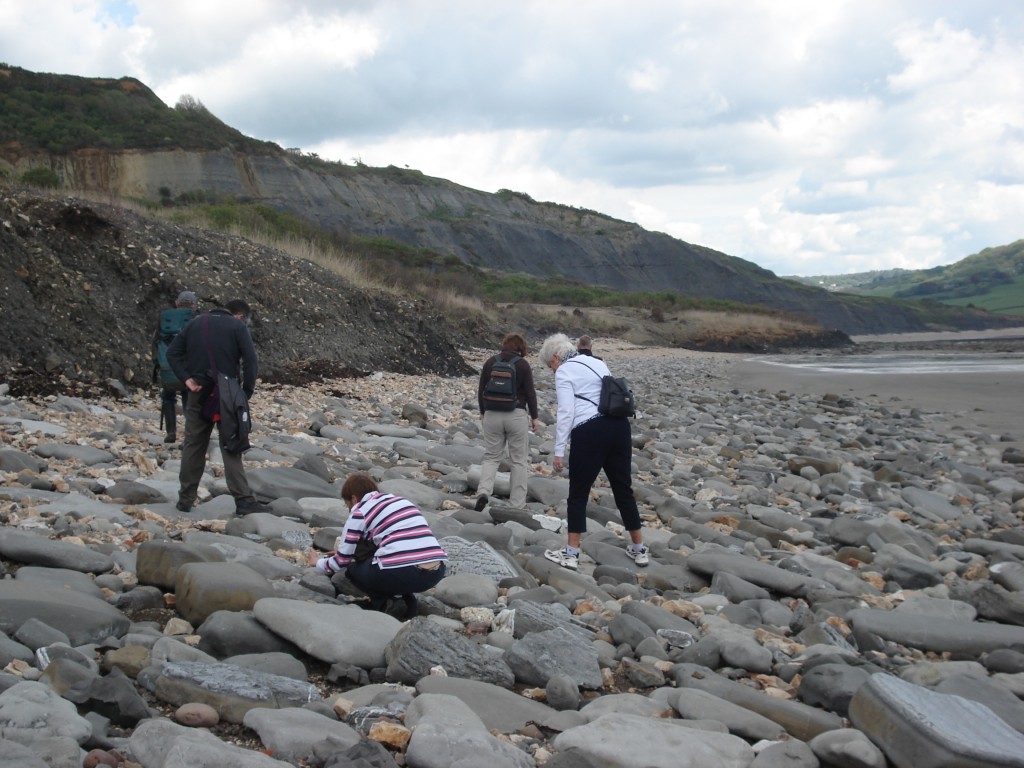 The first fossils we saw were embedded deep in the rocks, but were really magical (I found it really strange that these beautiful and rare things were just lying there in rock on the beach).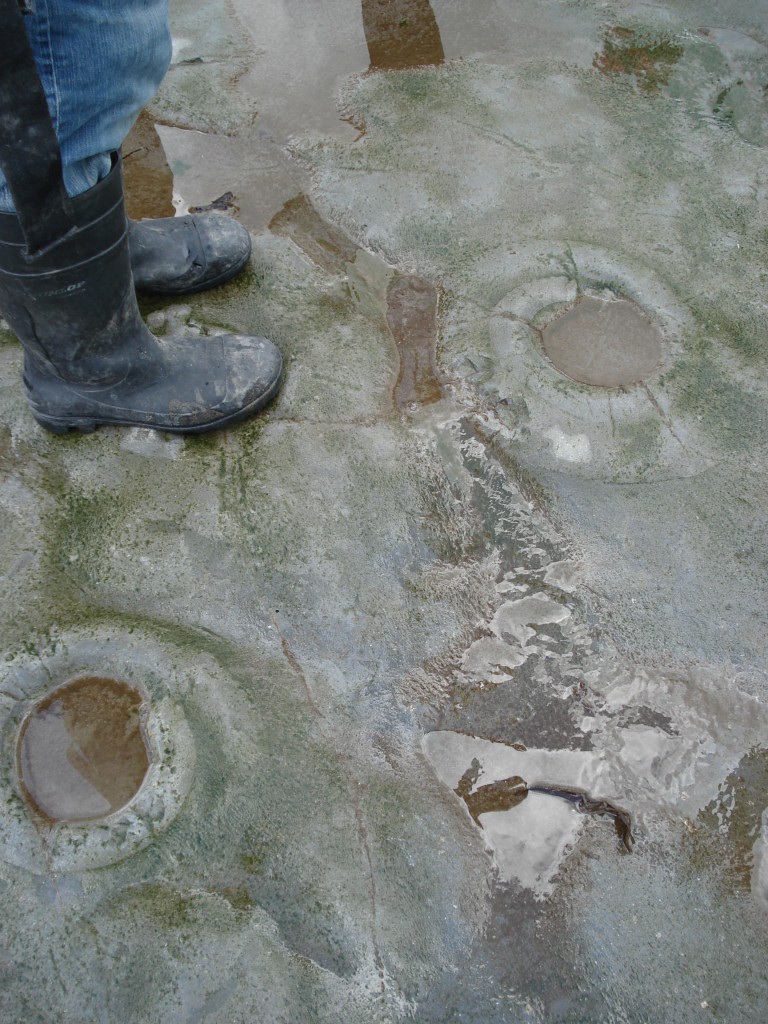 but there were loads more.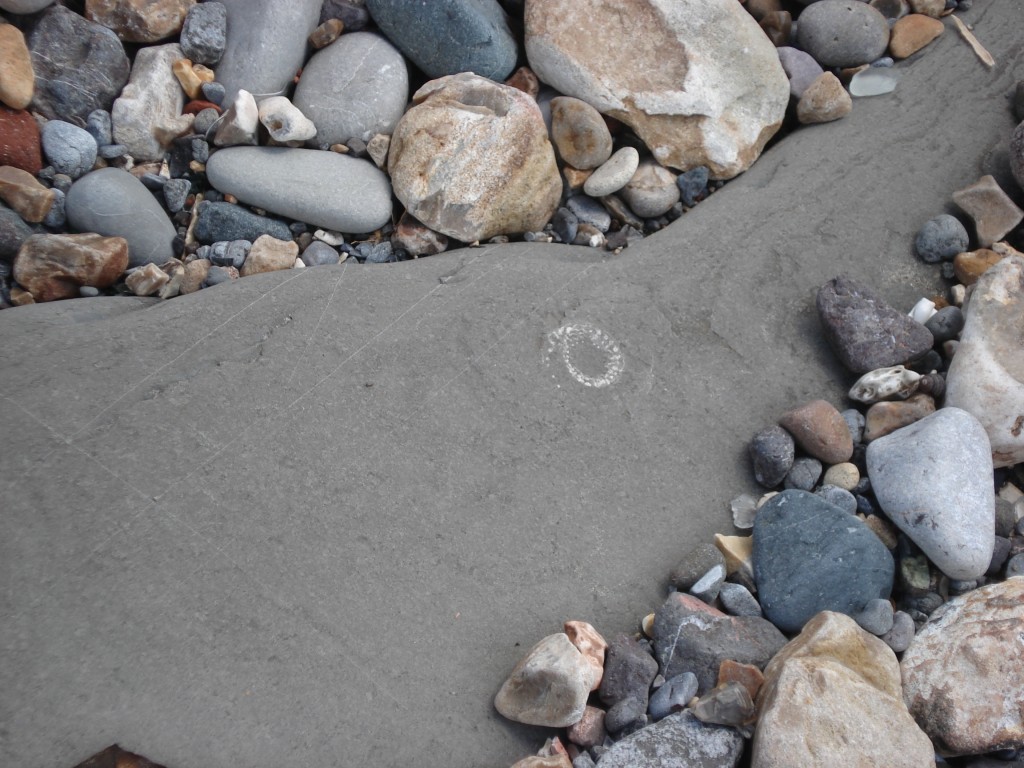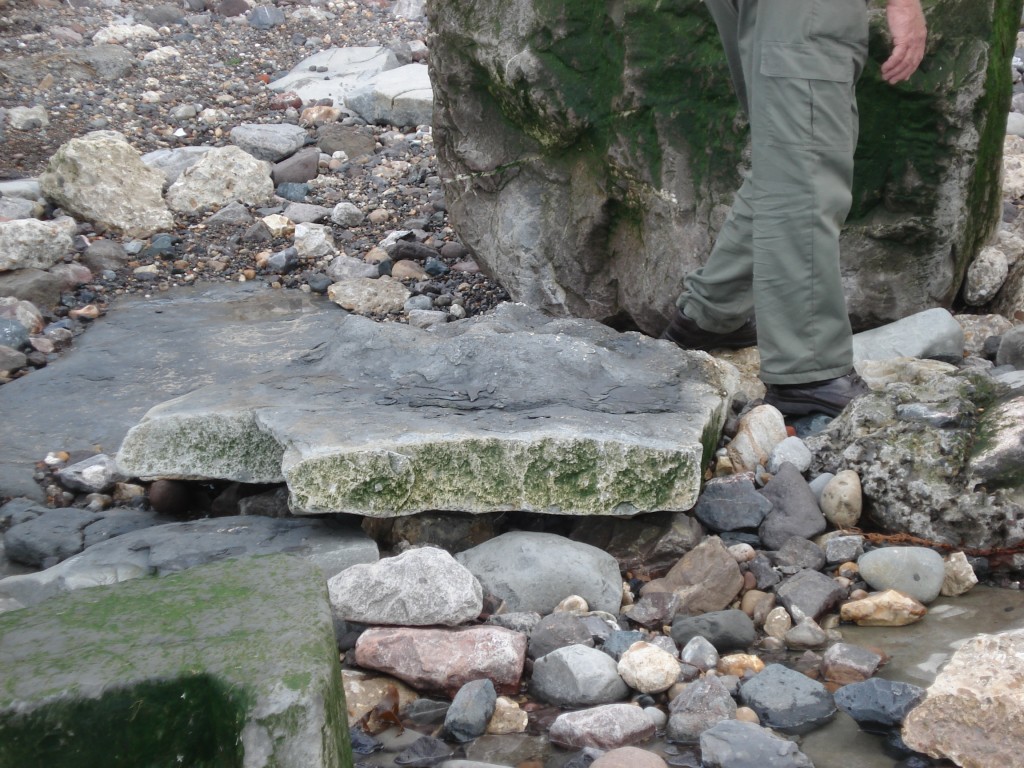 Paddy explained that most of the visible fossils were either embedded in mudstone (which would crumble as soon as it dried out) or were just impressions left in the rock of the animals that had been there. We were looking for the same thing but loose, a few early excitements turned out to be something referred to as beef (a type of stone) so it was a good job Paddy was on hand to give his expert opinion as needed.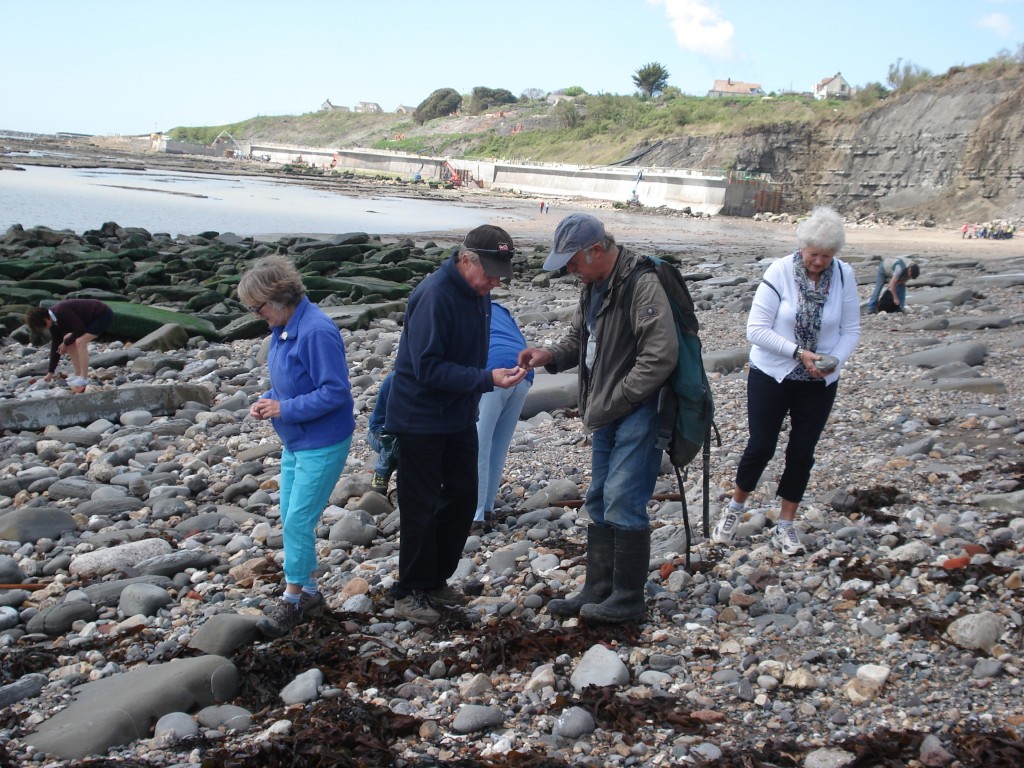 And after wandering quite a bit of the beach Jam finally managed to find a piece of ammonite (here is ours vs one of the beach ones)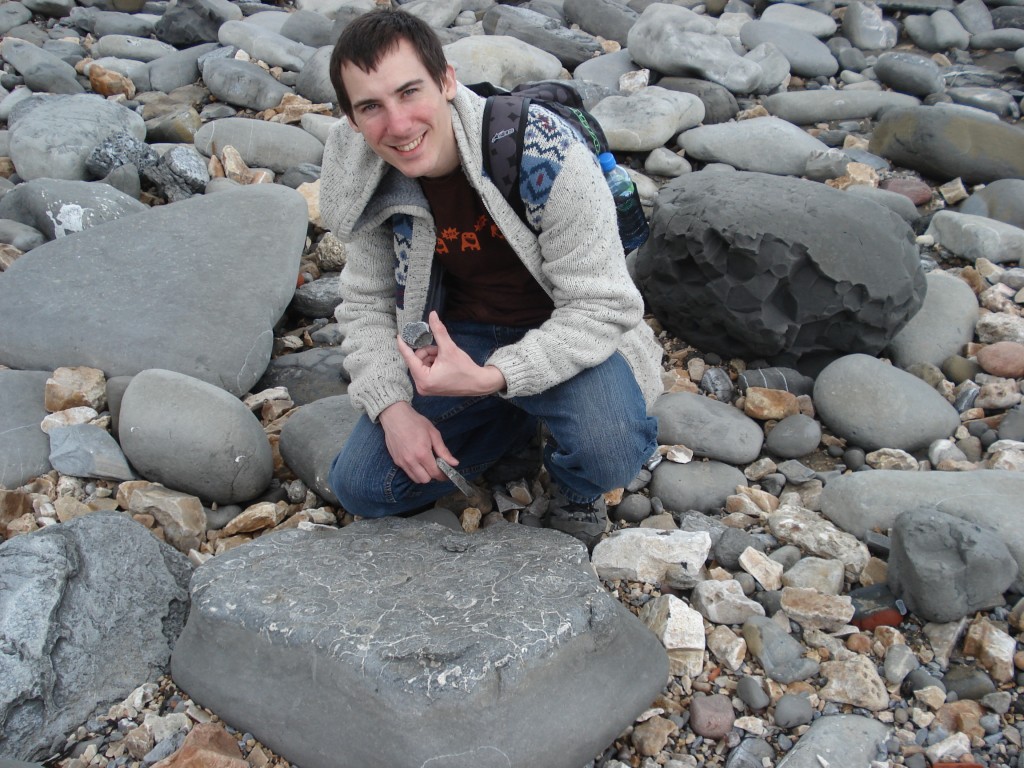 A way to go on the size front but it was a start and after that (and with a few passed on from Paddy, thanks Paddy!) we ended up with a sizable haul (including a beautiful specimen kindly gifted from one of the rocks Paddy broke open, which you can see at the bottom).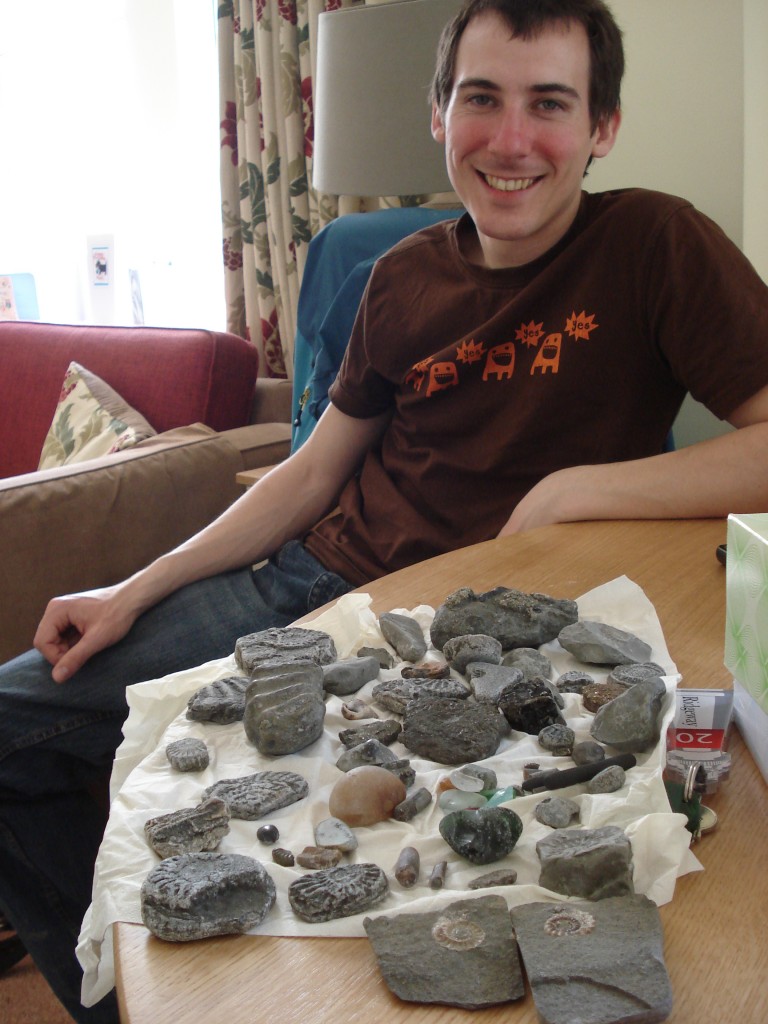 The find of the day (apart from a bit of dinosaur bone found by another one of our party and the split ammonite) was Jam's prehistoric plant material which he is proudly holding up below.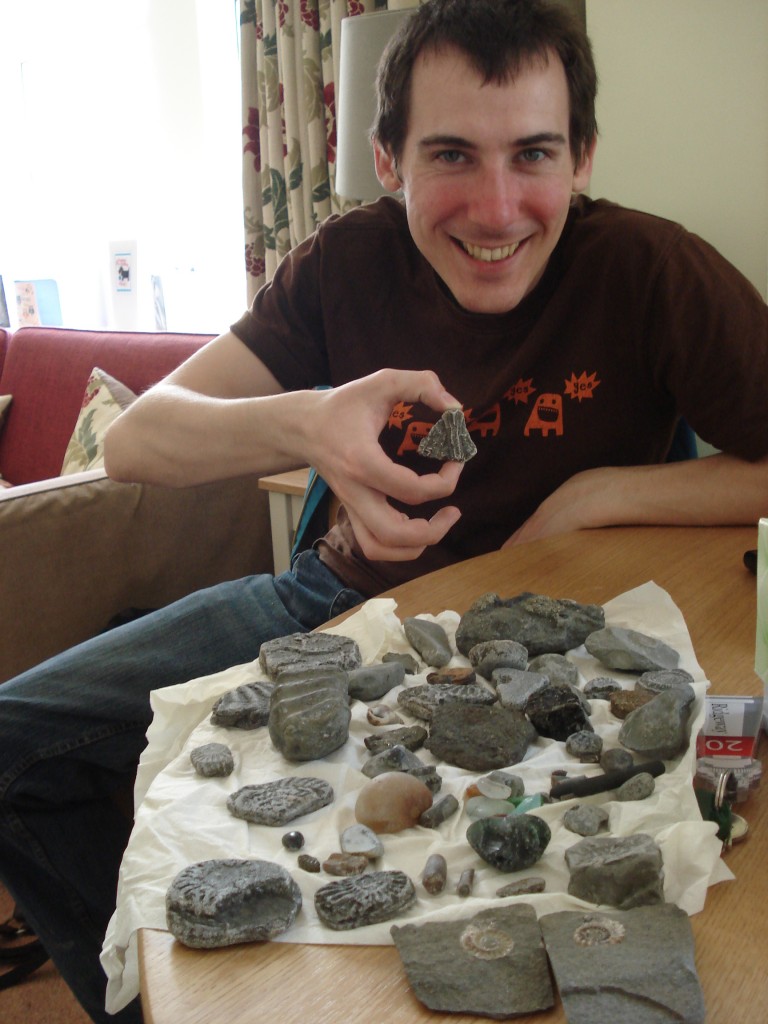 Paddy told us that the day we had gone was bad as there were no new fossils coming out of the cliffs. It this was a bad day I really would love to go on a good day. Just imagine what might be in these cliffs…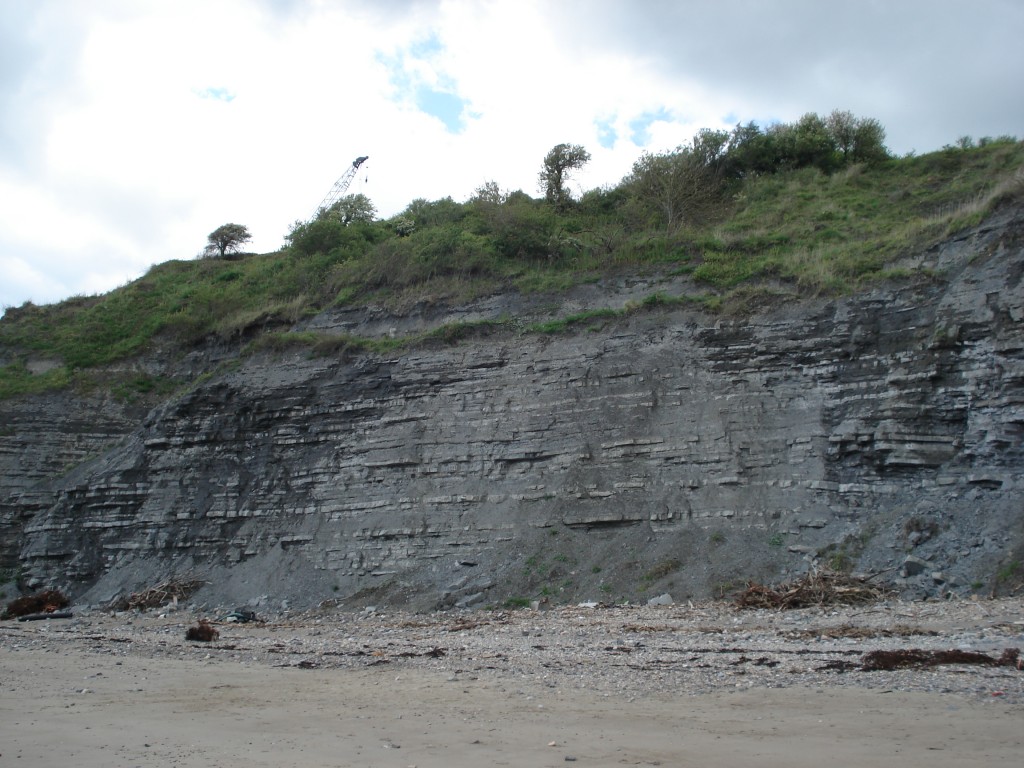 For the final couple of nights 'the boys' did a BBQ,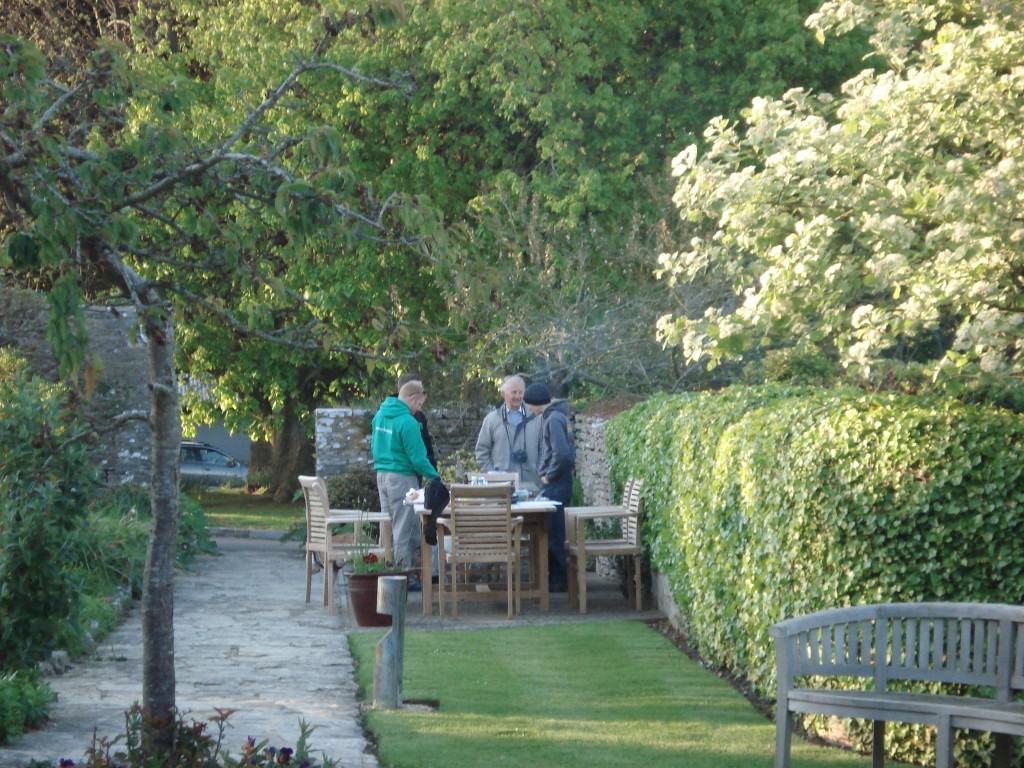 Men and fire. it was a bit of a meat fest but I'm not arguing when my sausages look like this: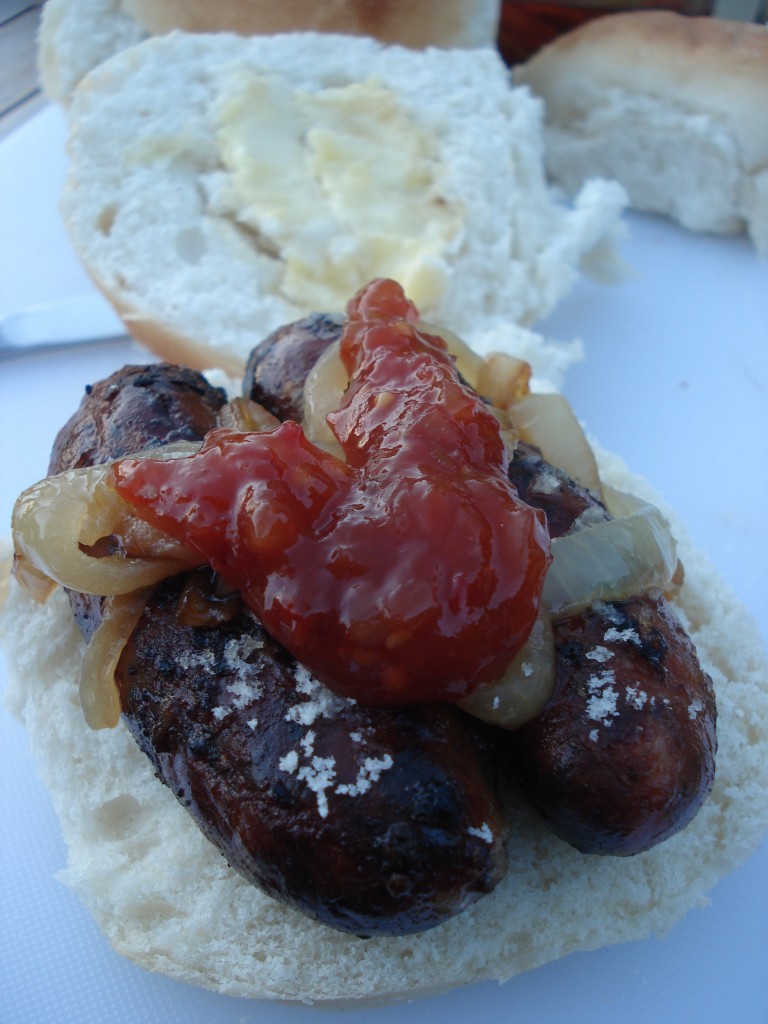 Yum! And then we did walking on the Thursday to burn it off. The thing I love about Dorset is the mixture of stunning countryside with coast, its really beautiful. We visited a little cove.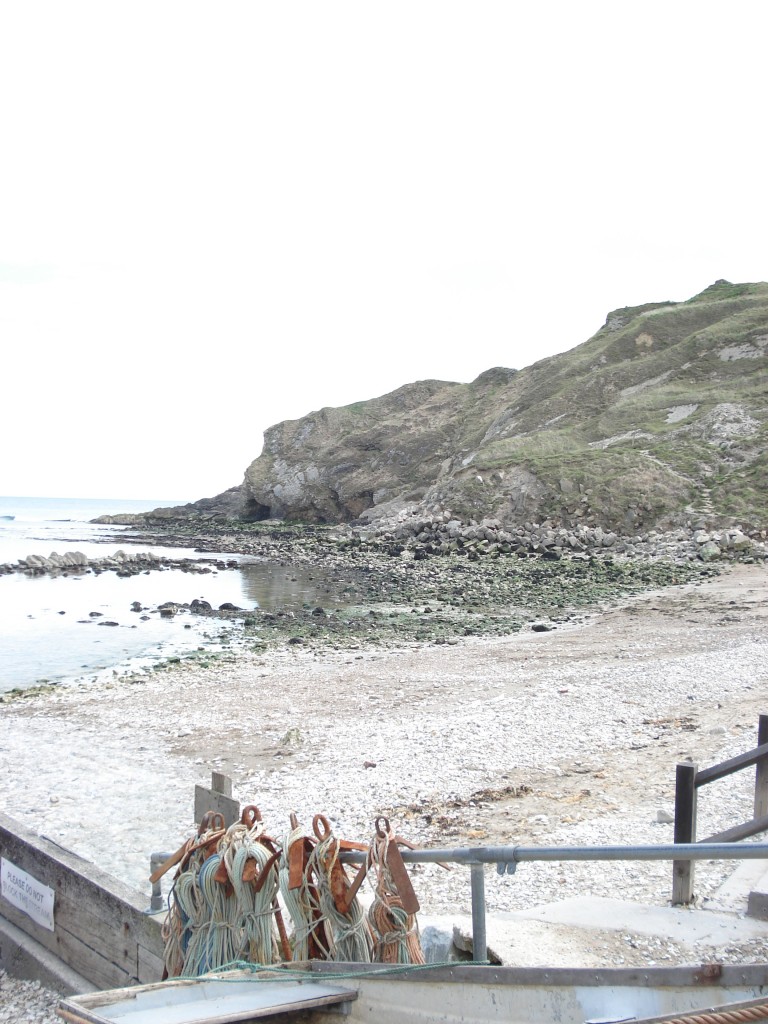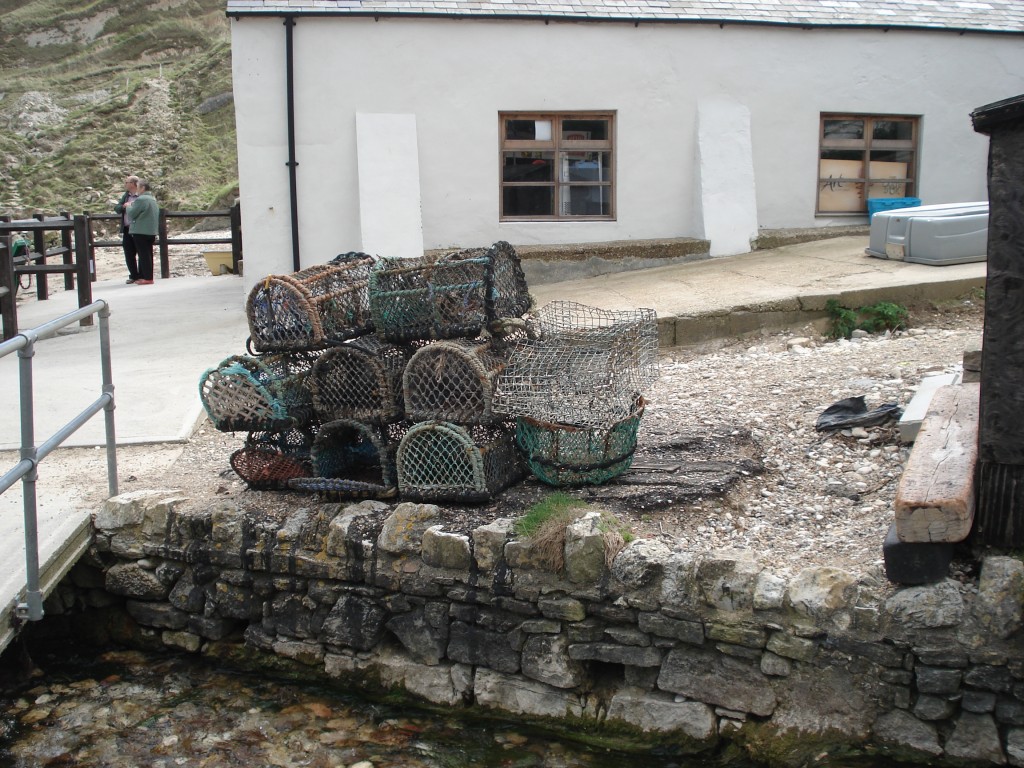 Where we found this chap painting sea shells and stones (I bought a stone with a pirate ship being lit by the moon on it)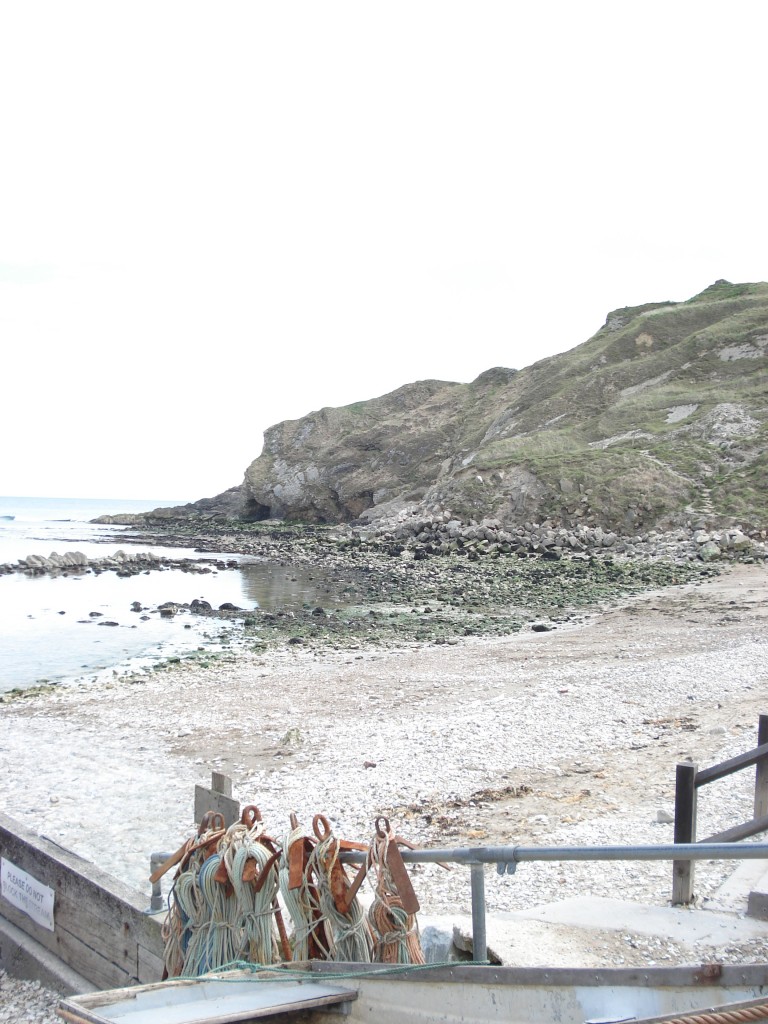 And then headed to Durdle Door, which is basically a hole in some rock, but quite pretty.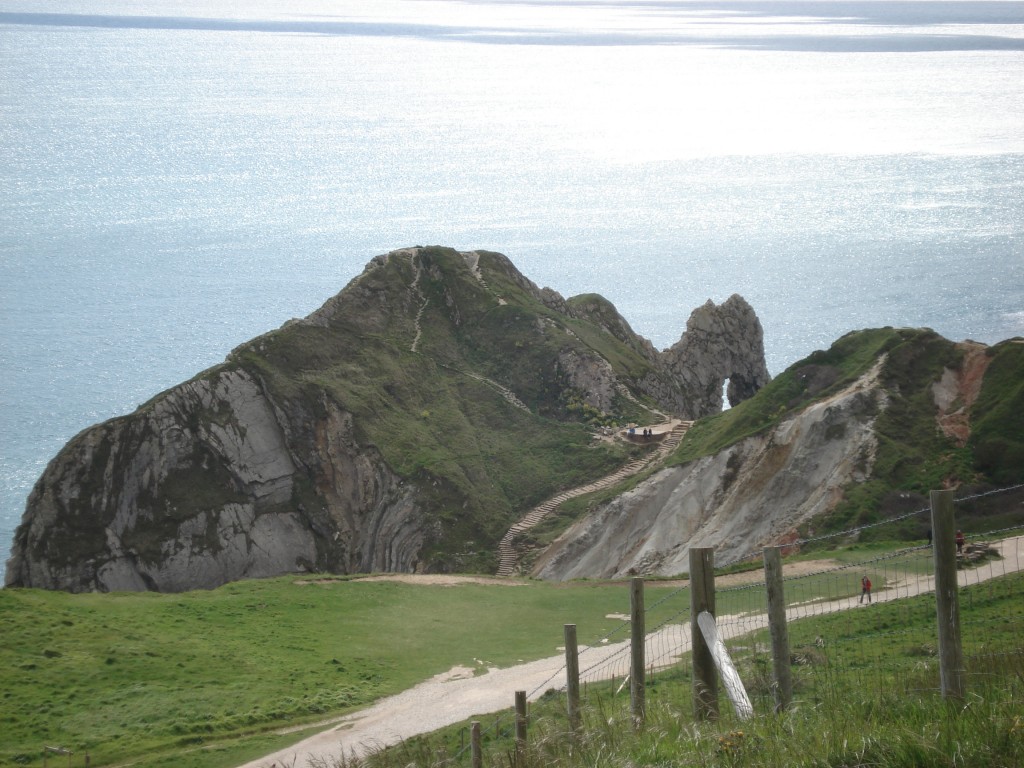 On our last day we took the car to Corfe castle which you can see from quite a distance away due to it being at the top of a hill (ideally situated for keeping watch over your territory).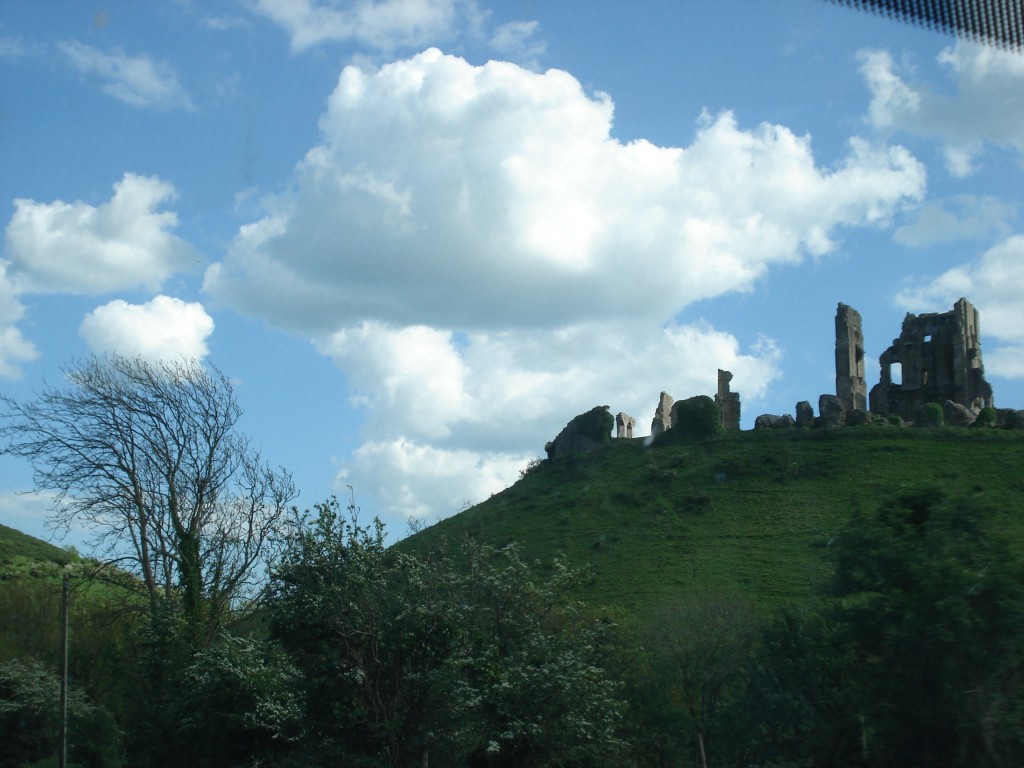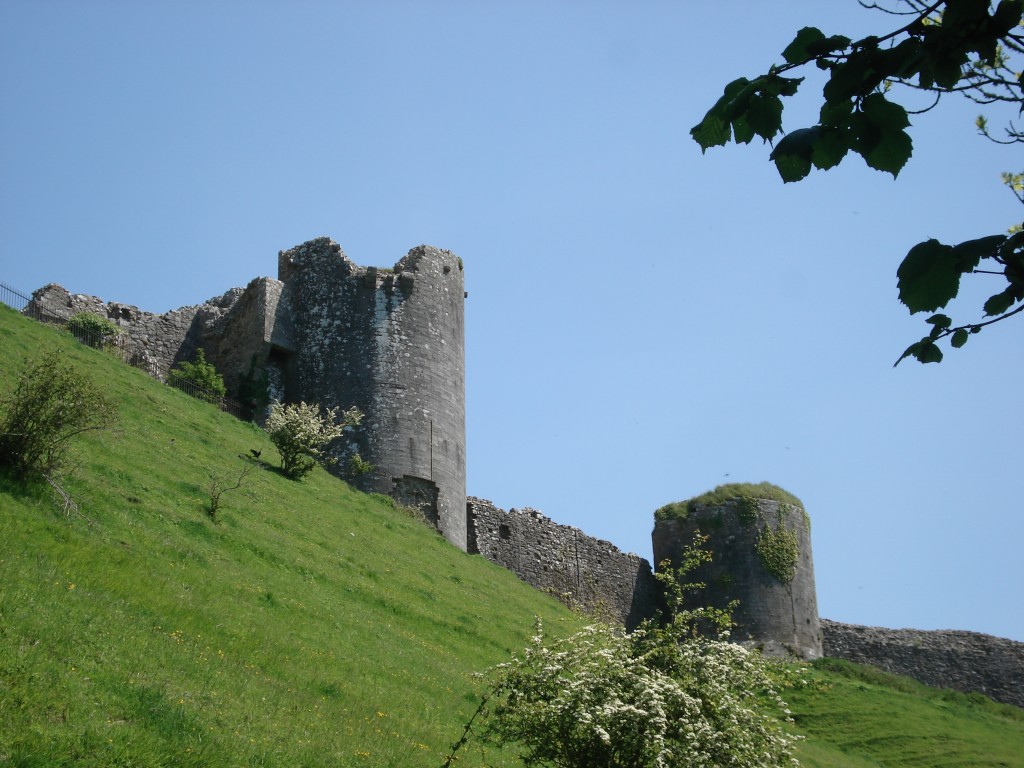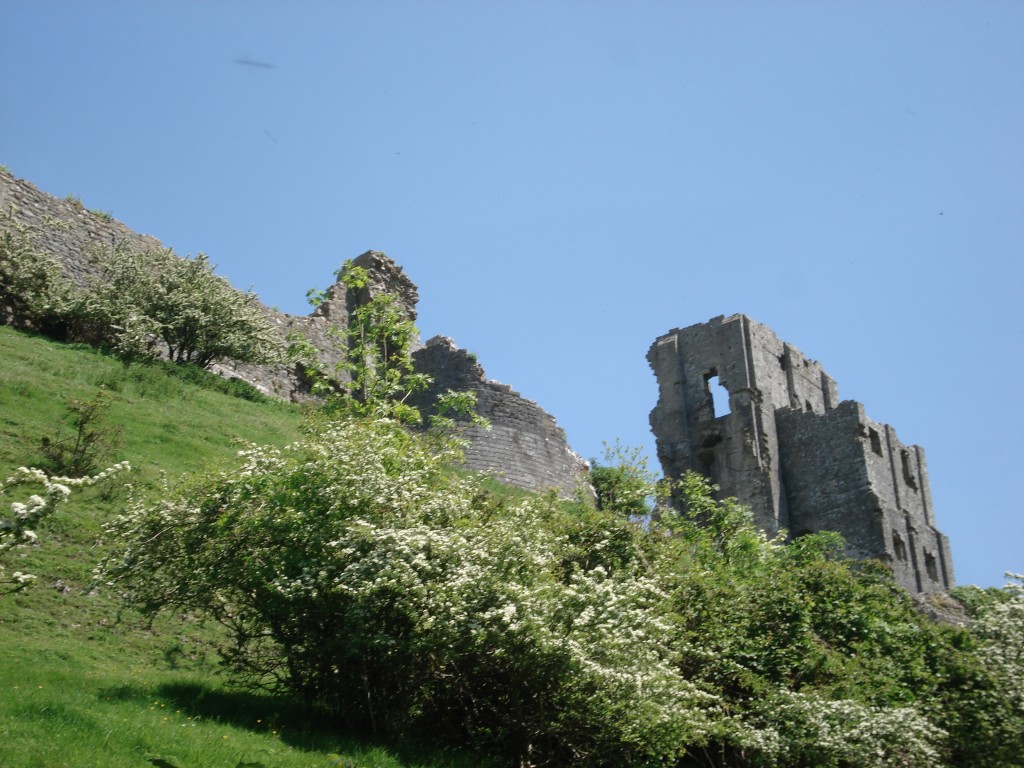 We didn't really have time to look round the castle so opted for a lovely farewell meal at the Greyhound Inn instead.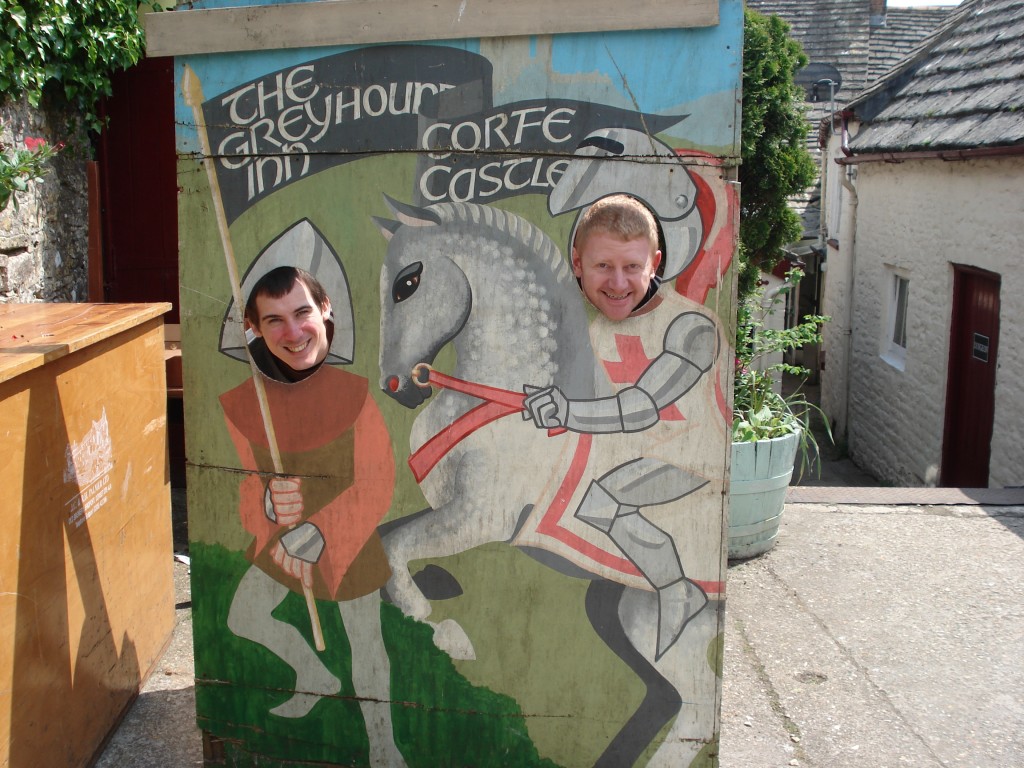 And so with fantastic memories (and quite a lot of fossils) we made our way back to Oxford. I'm sure we'll be returning to Dorset really soon!