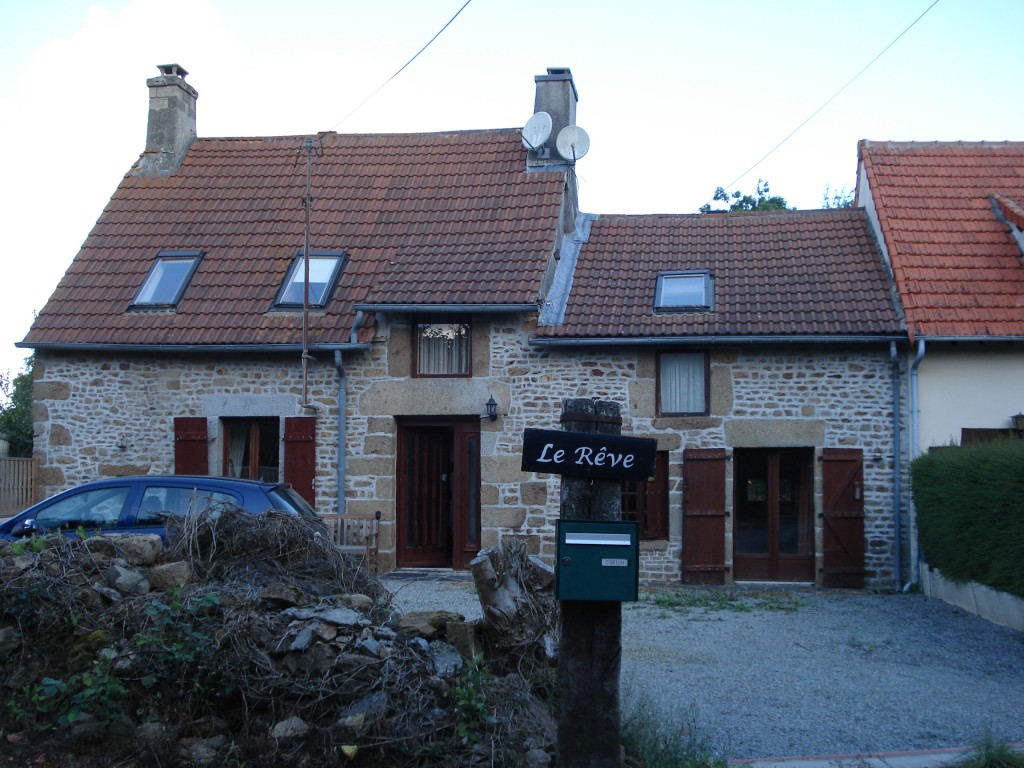 We were really lucky to have a week off work to go and visit Jam's dad in his house in France (well that was the plan, pa O.B has decided not to retire till after Christmas so wasn't in the house, however my own mum & dad did come with us). Above is the house & its situated in Bazouges la Parrouse which is mostly a very tranquil farming area with a small town. Le Reve (the name of the house) means 'the dream' (I can confirm it was a very lovely house) 🙂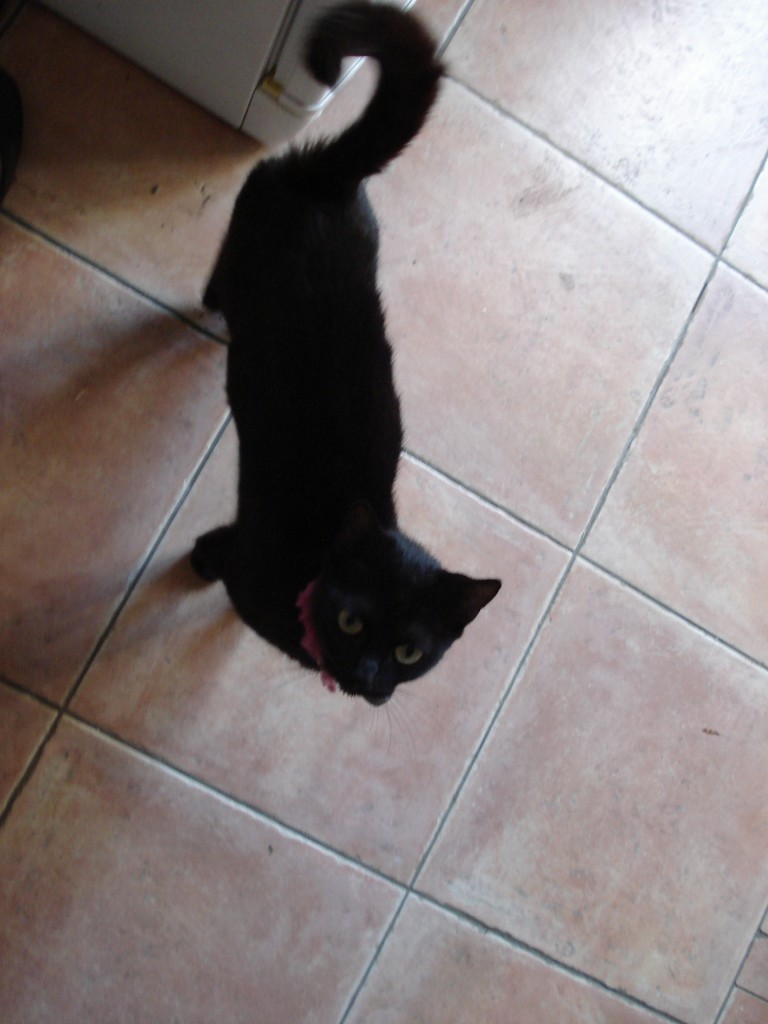 This little cat invited herself in on our first day (on phoning Jam's dad we confirmed she was allowed to come in & that Kate usually feeds her). I decided she should be called Morgana as she had a very similar temperament to another witchcat I know who's name also begins with an M….

On our first day in the house (we stayed there for 4 days in total) we headed off to the local Market in Dol de Bretagne, another local village. We picked up some fantastic local honey & I bought some lovely knitted cardigans (one of which will be modeled later on in this post). I had hoped to find some artisan cheese as well but as it turns out we had to go on a separate adventure to find that on the way home (carefully following home made signs with cows on). We managed to find a tiny farm with artisan cheese & yogurt (phase of the holiday from the French cheese maker "Do you know my cheese?" (you know I'm adopting this as a catchphrase)).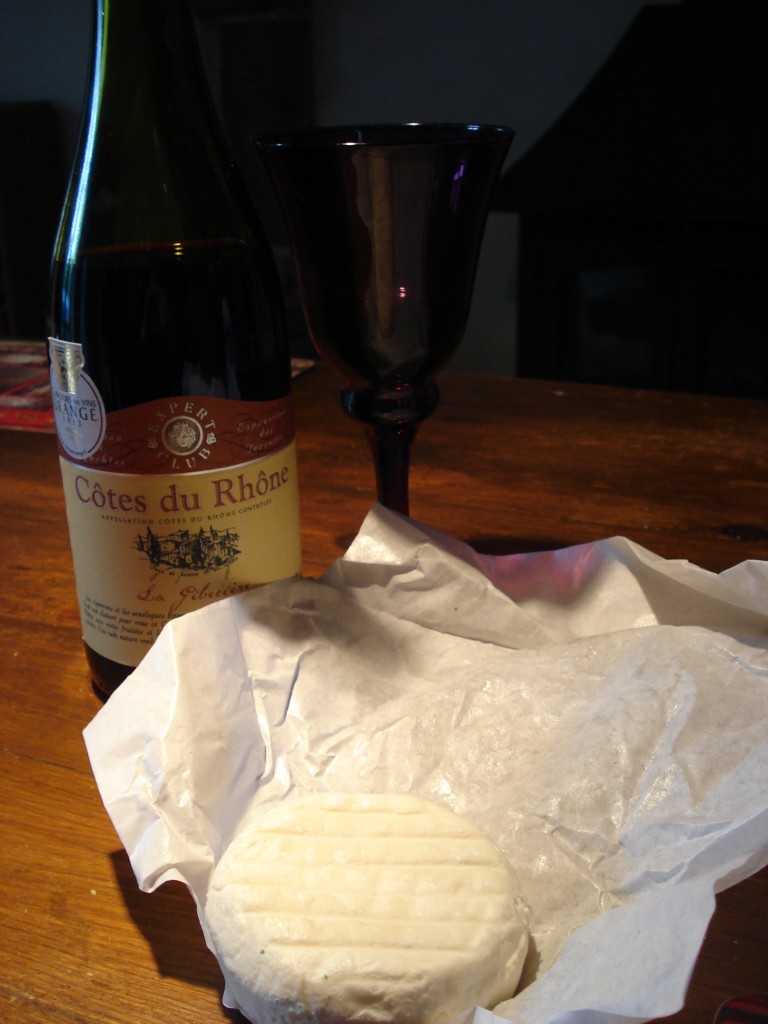 It would have been wrong to eat it without wine. It was day 2 that we realised we had a slight problem in the house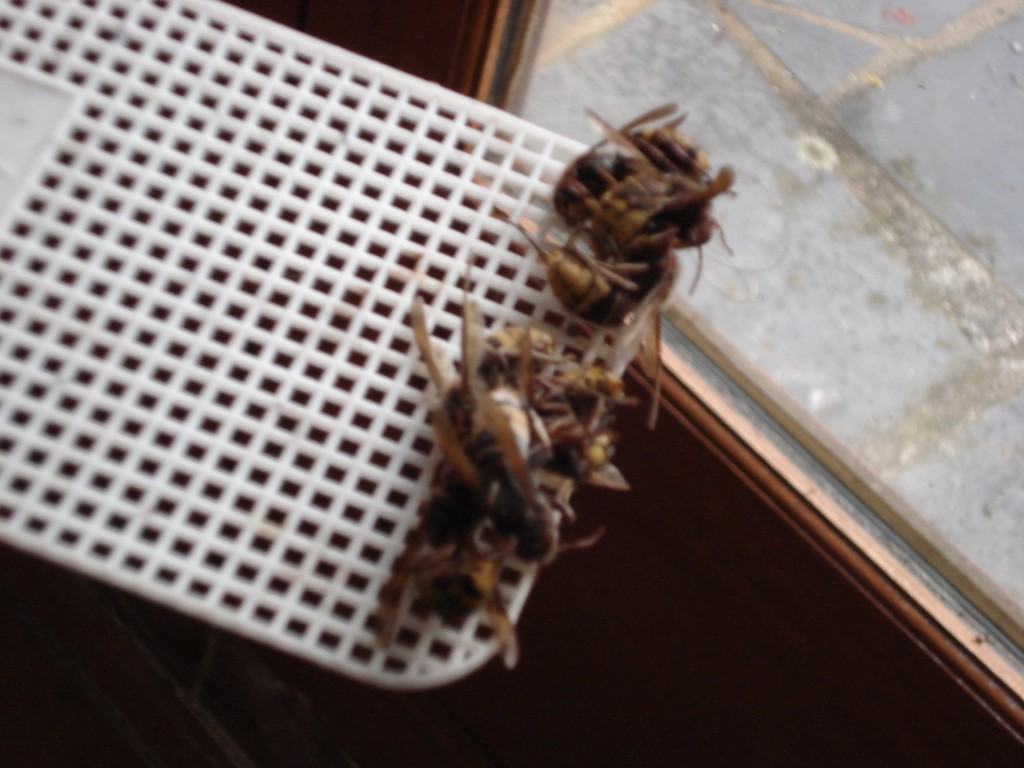 The French call them Frelon, they are in fact HORNETS, we found a big pile of dead ones by the door when we arrived, but on the second day they started pouring down the chimney, another phone call to James dad & he recommended we smoke them out, so fires were lit in both fireplaces (I love the one in the living room, but both had a massive chunk of marble as a mantle).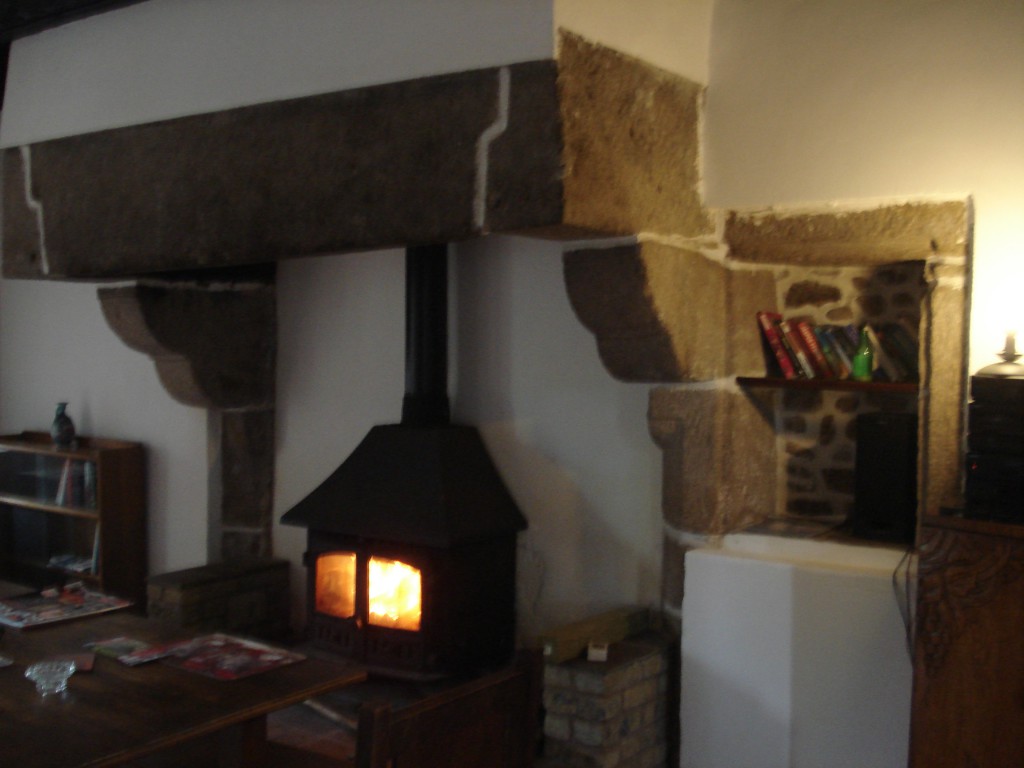 This caused even more hornets to fly down so an official hornet watch was established (mum & myself just stayed out of the way & tried to read our books).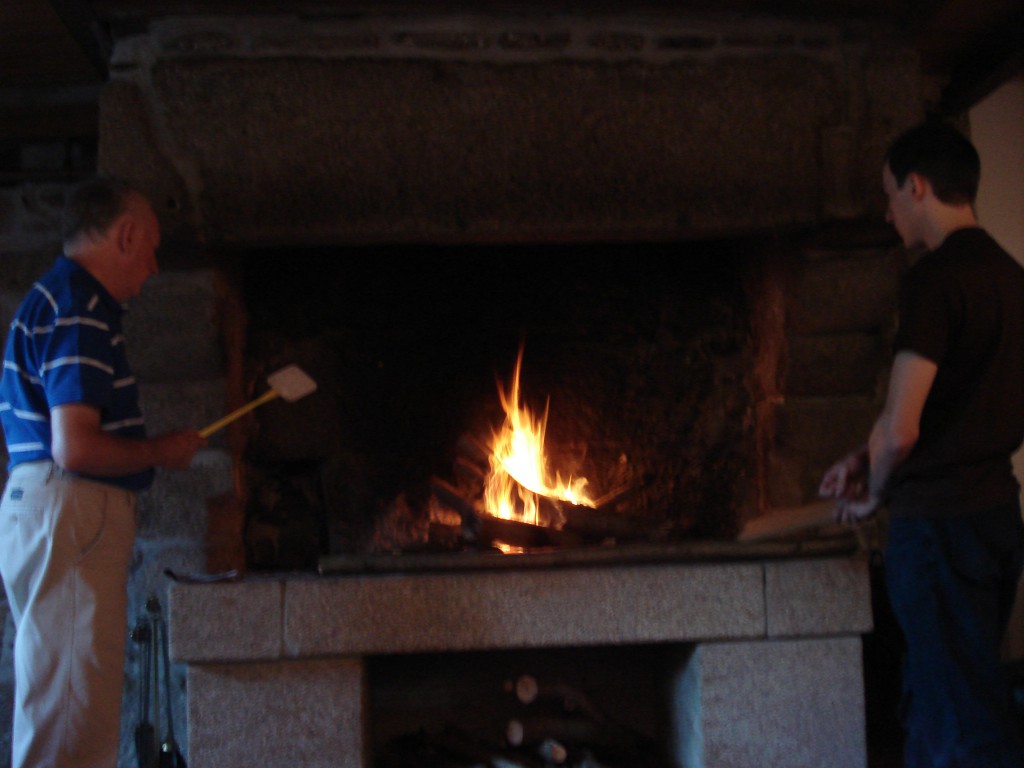 The boys took out about 100 hornets, fortunately no one got stung. The next day we decided to go and see some different wildlife so went to alligator bay (mum & dad stayed at home as dad doesn't like reptiles…). There were the obligatory alligators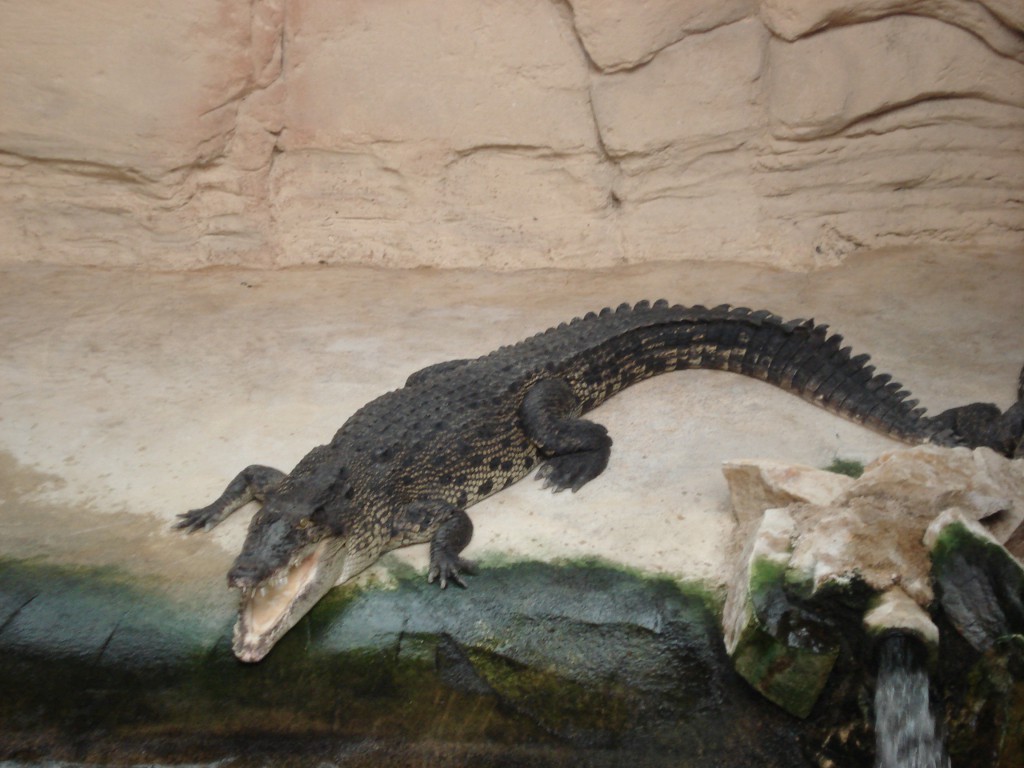 There were lots of different types but most of them looked totally blissed out (nice and warm in the alligator house, and they had just been fed).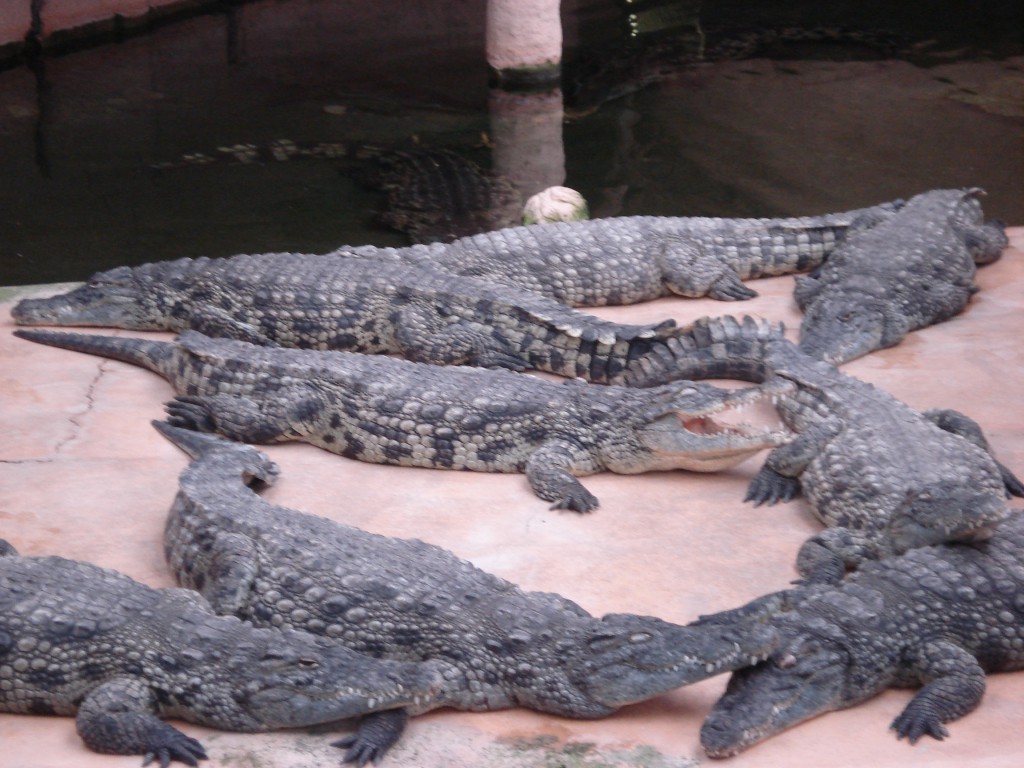 This guy was my favourite though (I love the way he has his 'hands' upside down, I actually found him quite cute.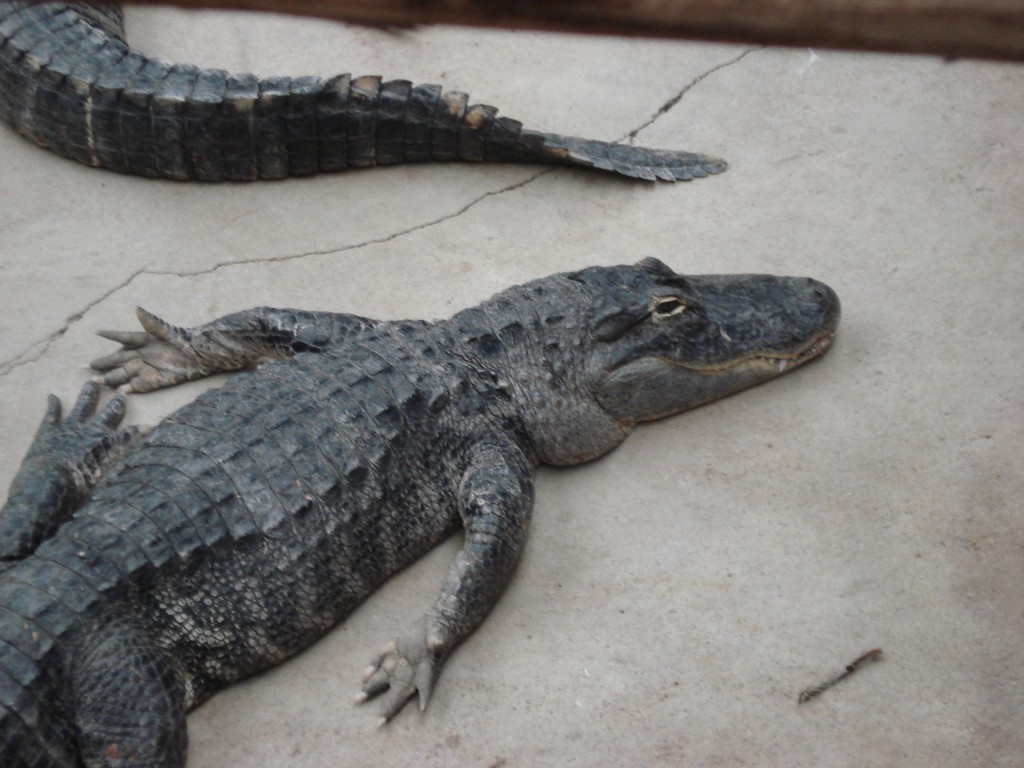 The major draw was the albino alligators which the centre had specially bred by isolating a mutant colour gene (I guess these guys don't do so well in the wild as prey can see them coming).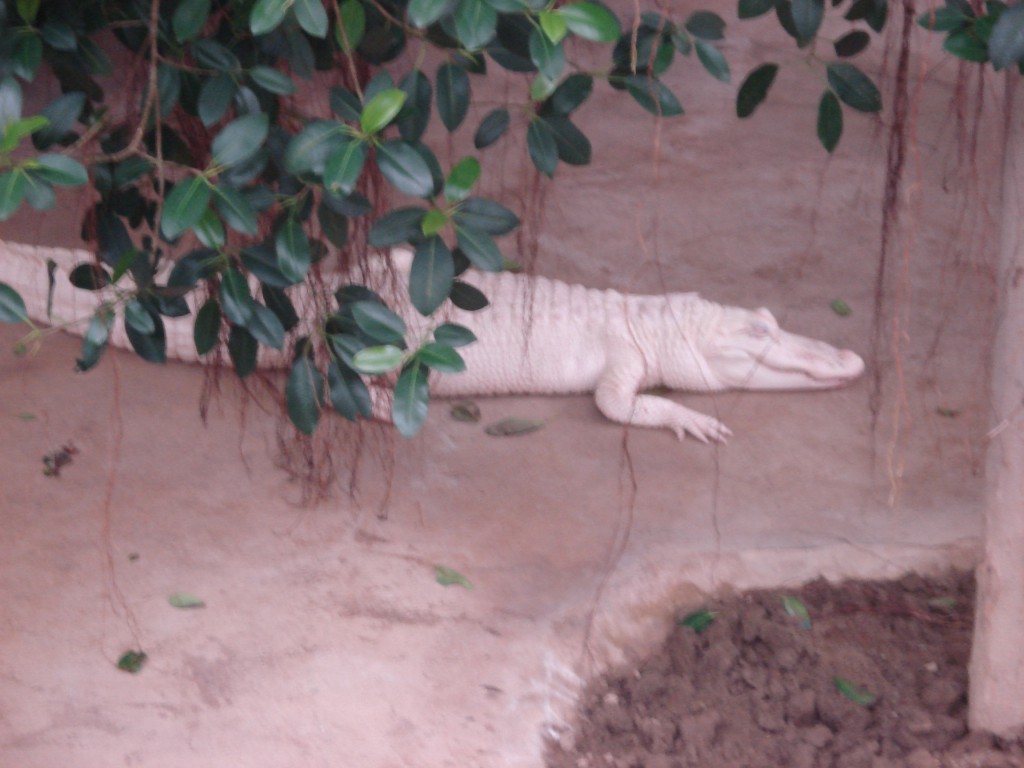 Not doing so well on the camouflage front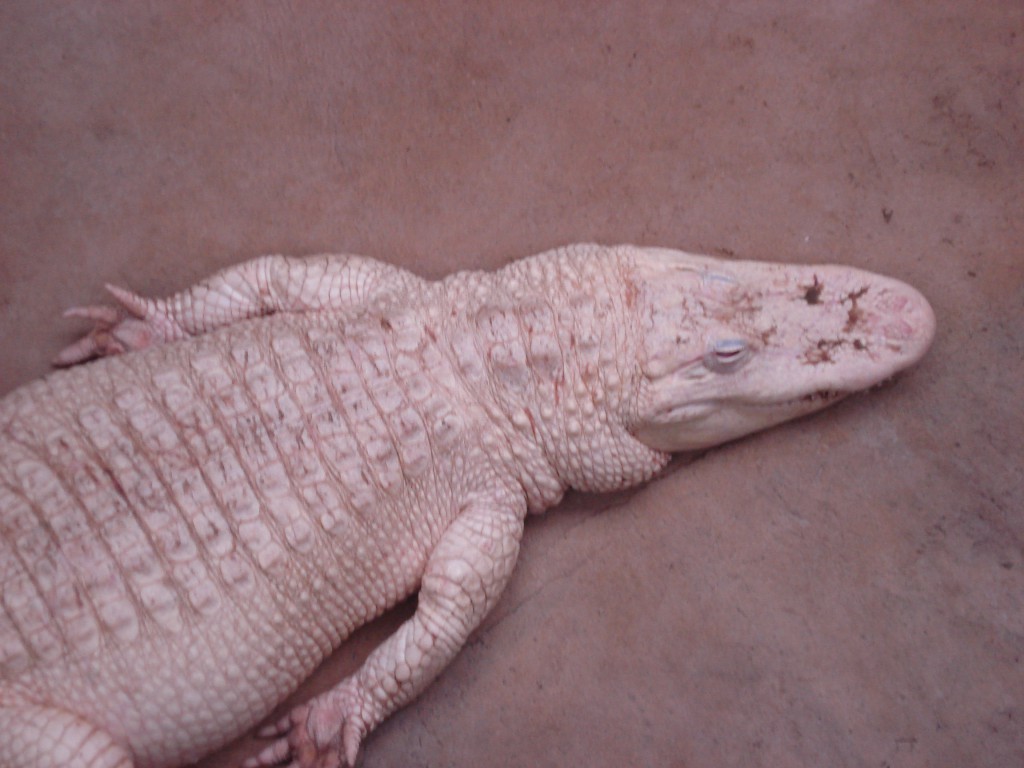 Then we moved on to the tortoises & turtles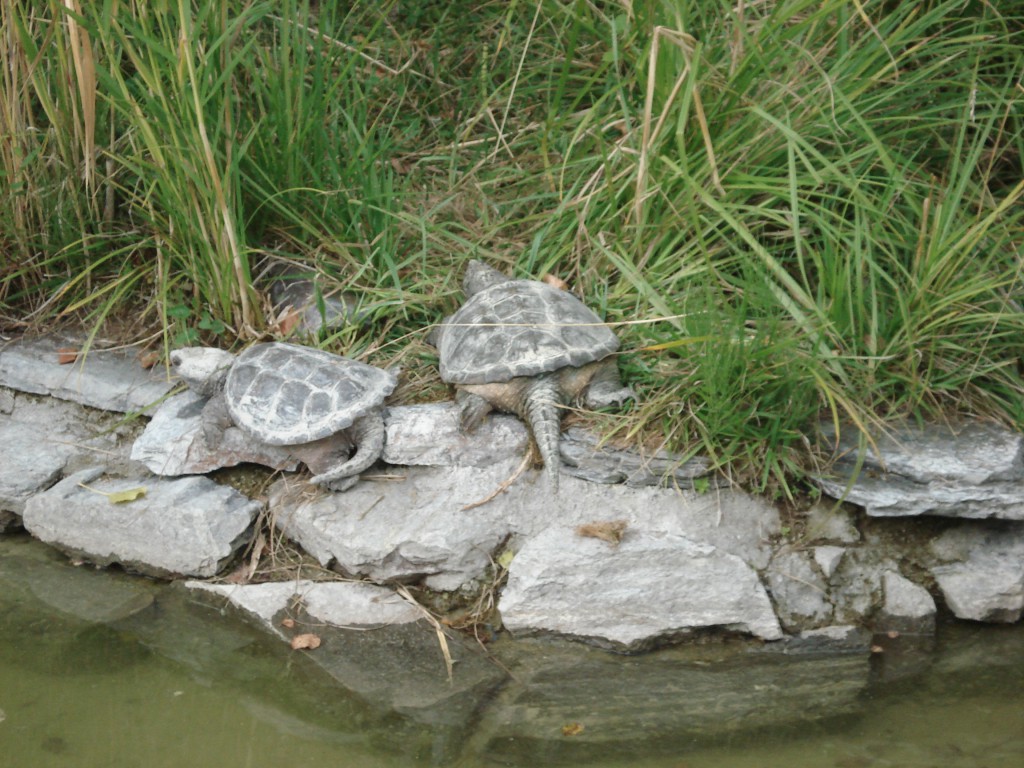 Including some giant tortoises from the Galapagos.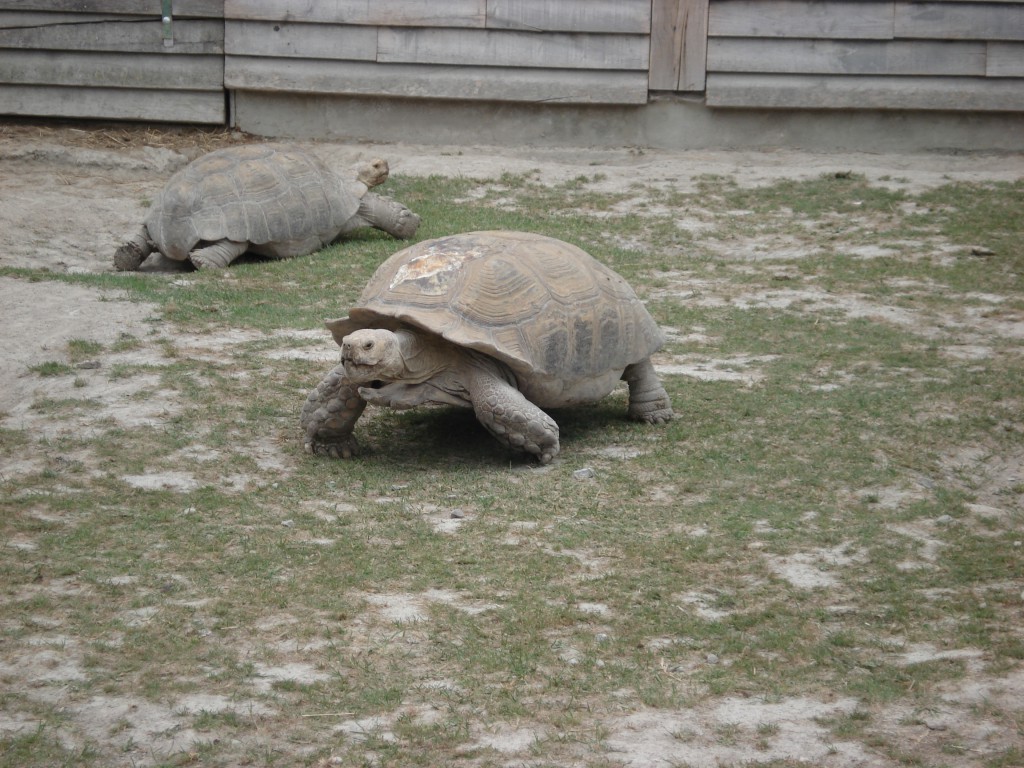 There was also the opportunity to go in and say hi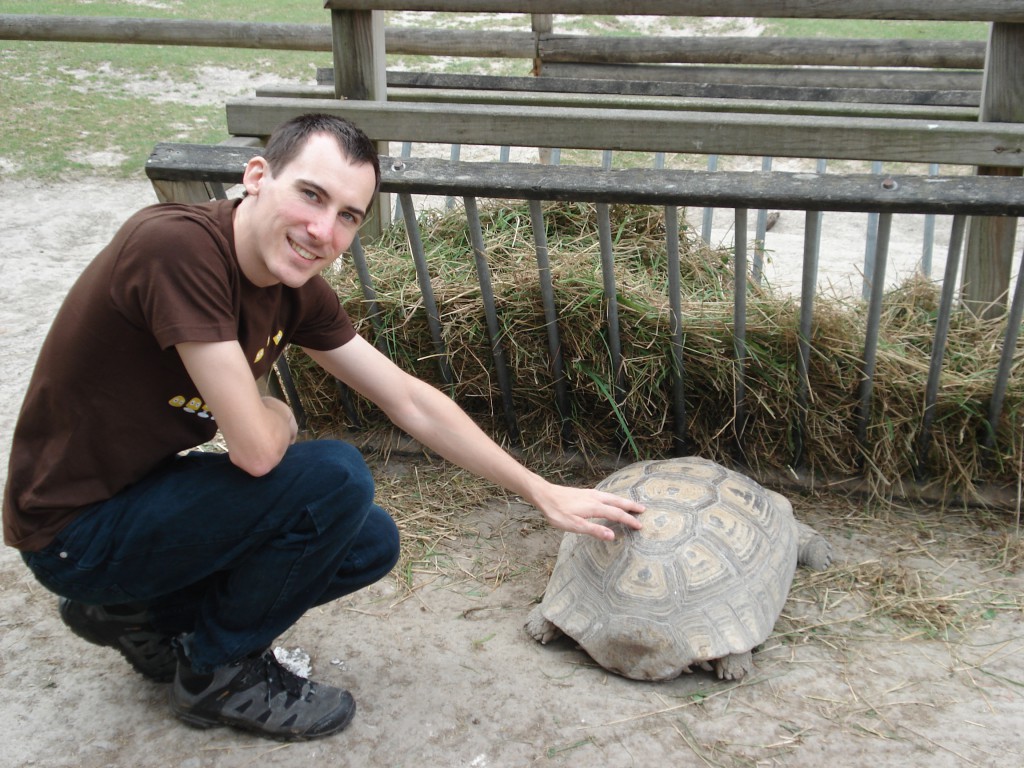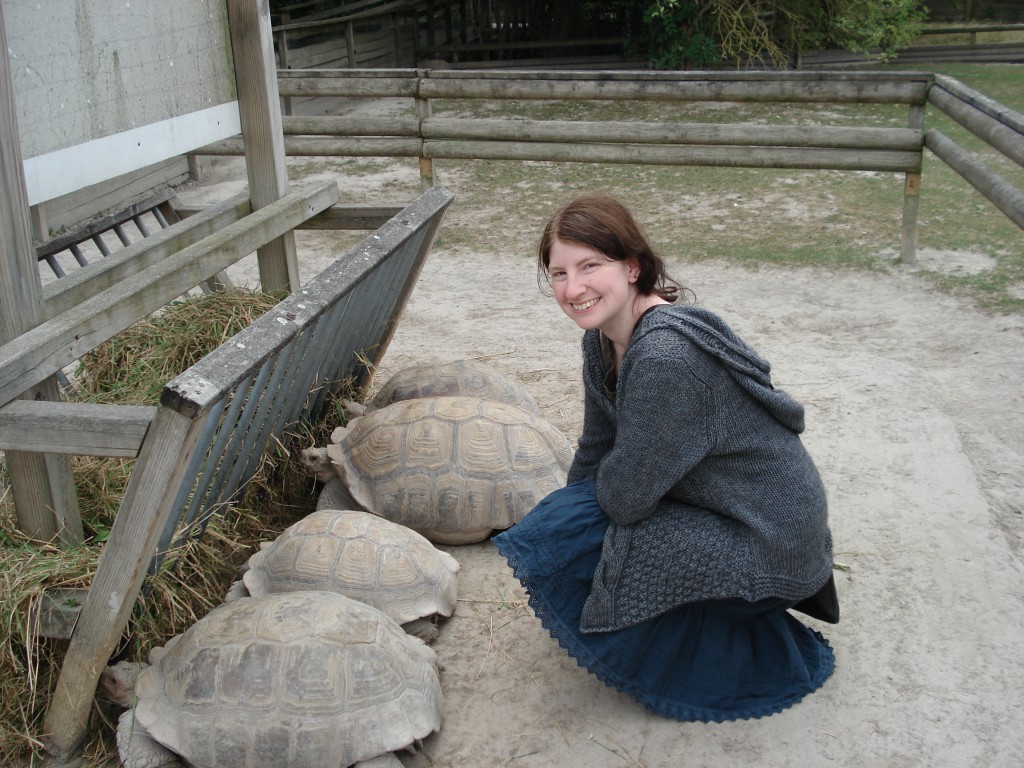 They were also getting pretty, erm 'amorous' with each other…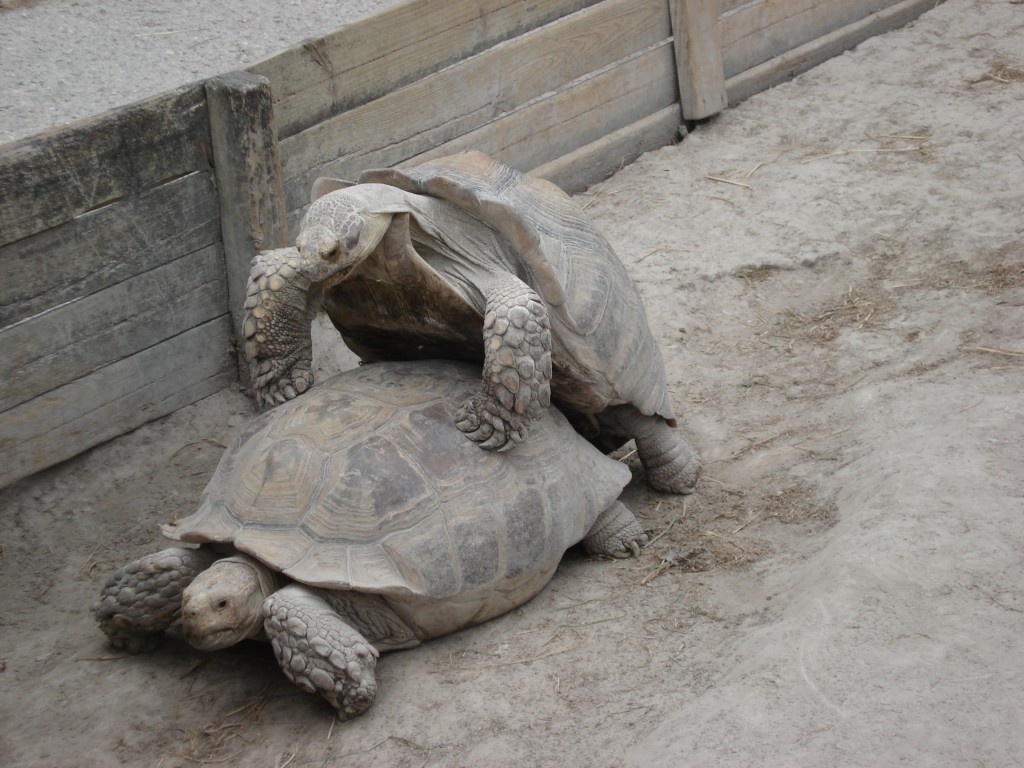 (I told my mum we'd seen them mating & she said "Good for them, they are endangered", right on ma 🙂 ). Next we headed off to see the HUGE collection of snakes and lizards.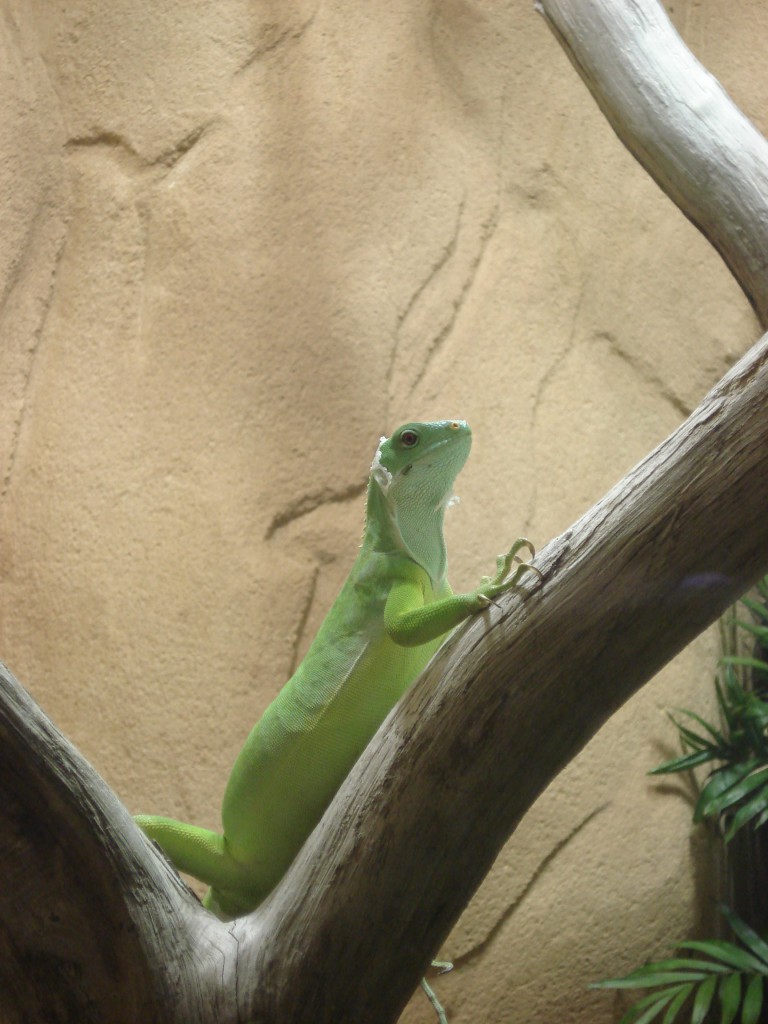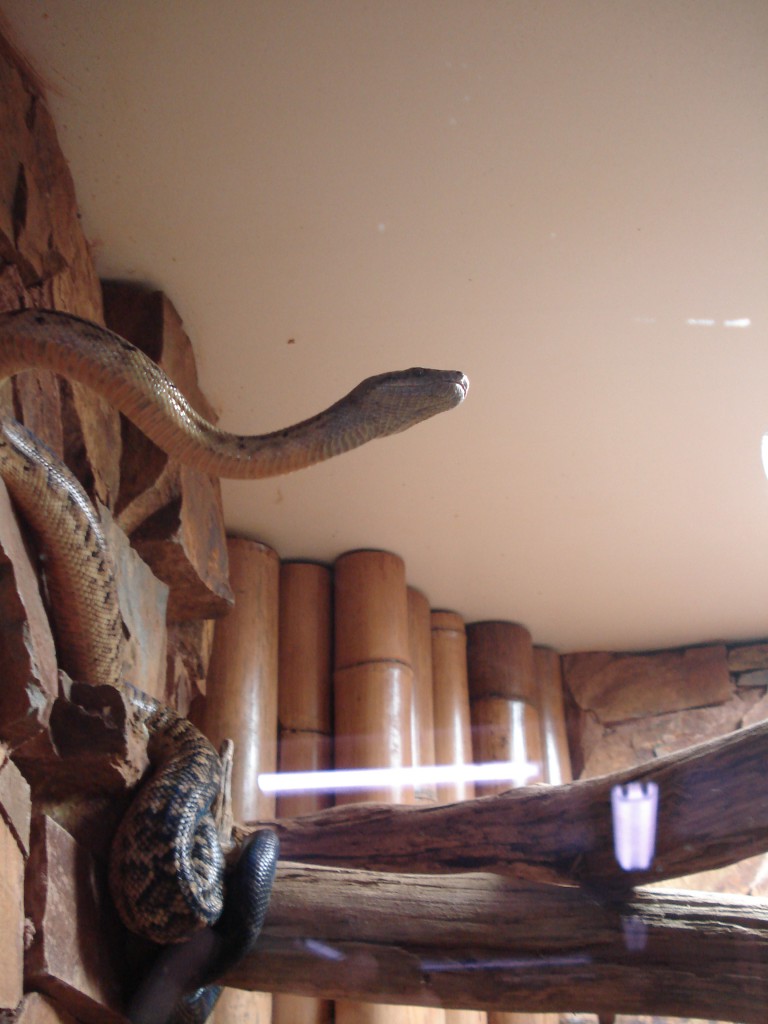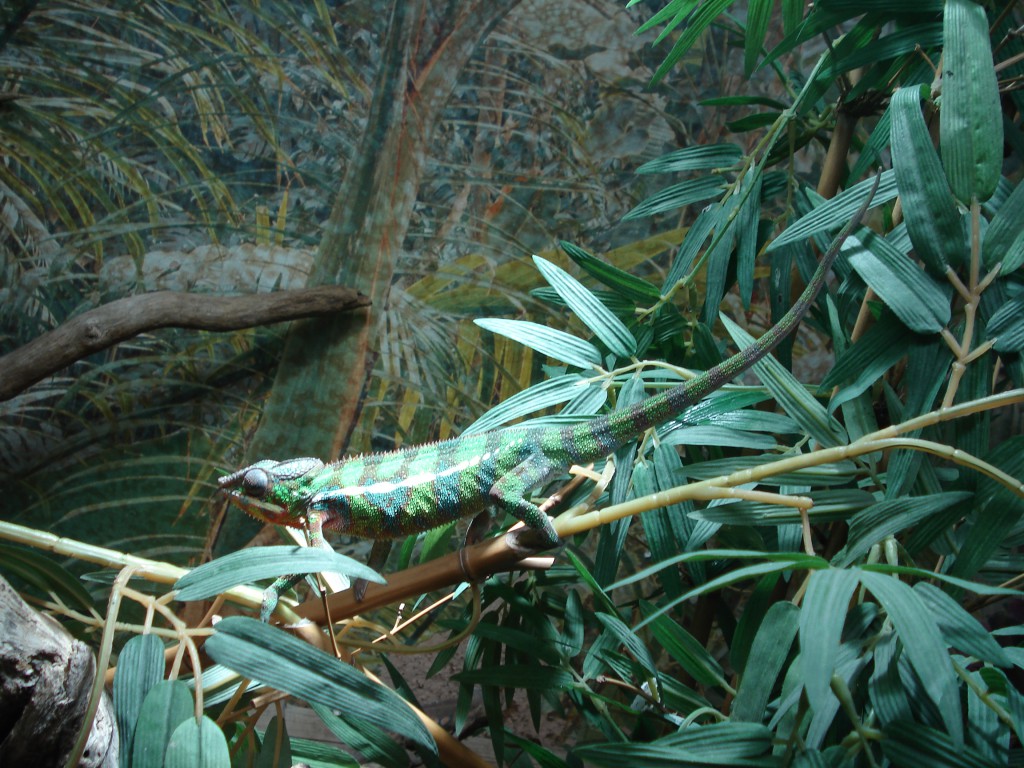 This had to be one of my favourites, I LOVE chameleons they are so clever & very beautiful!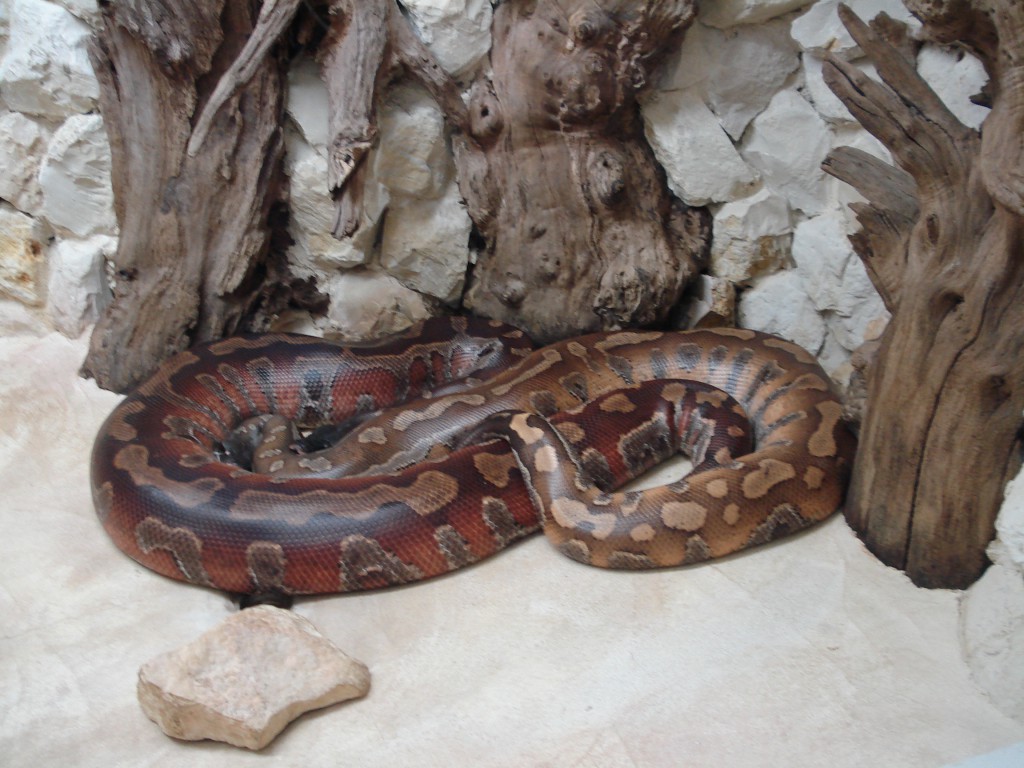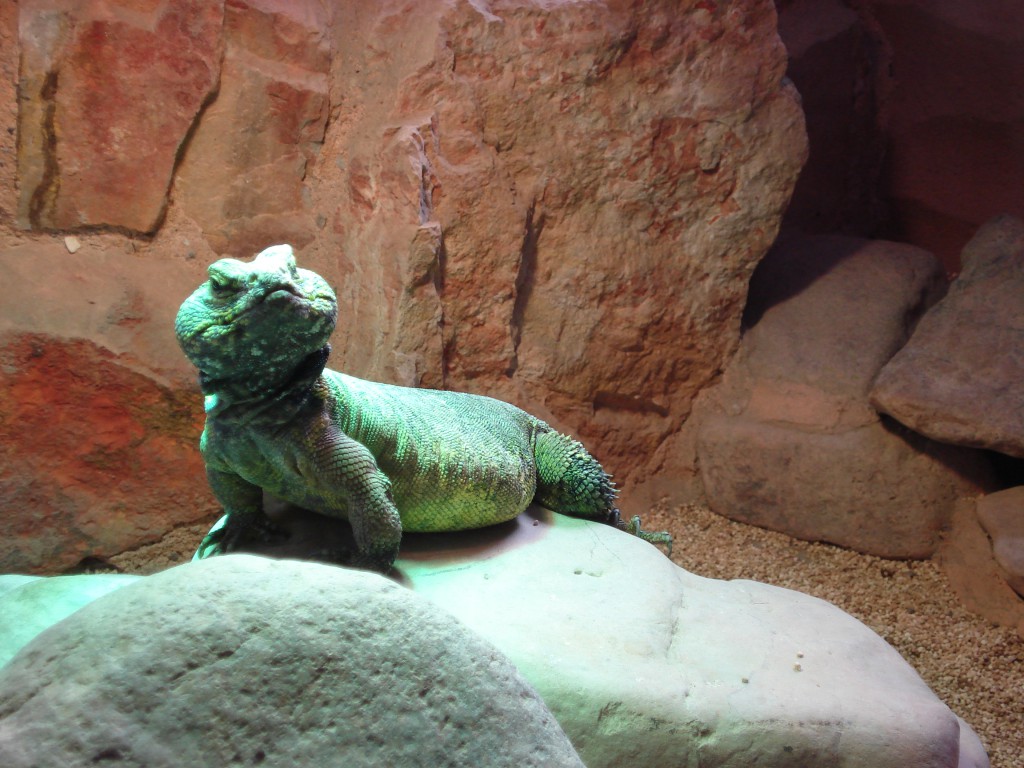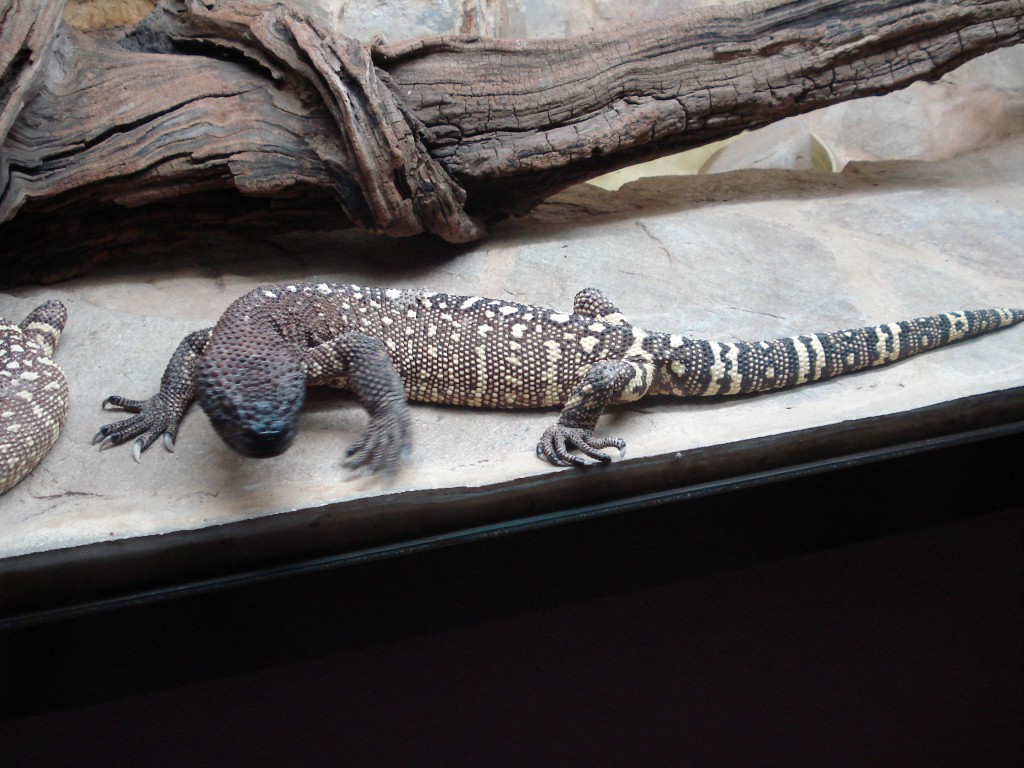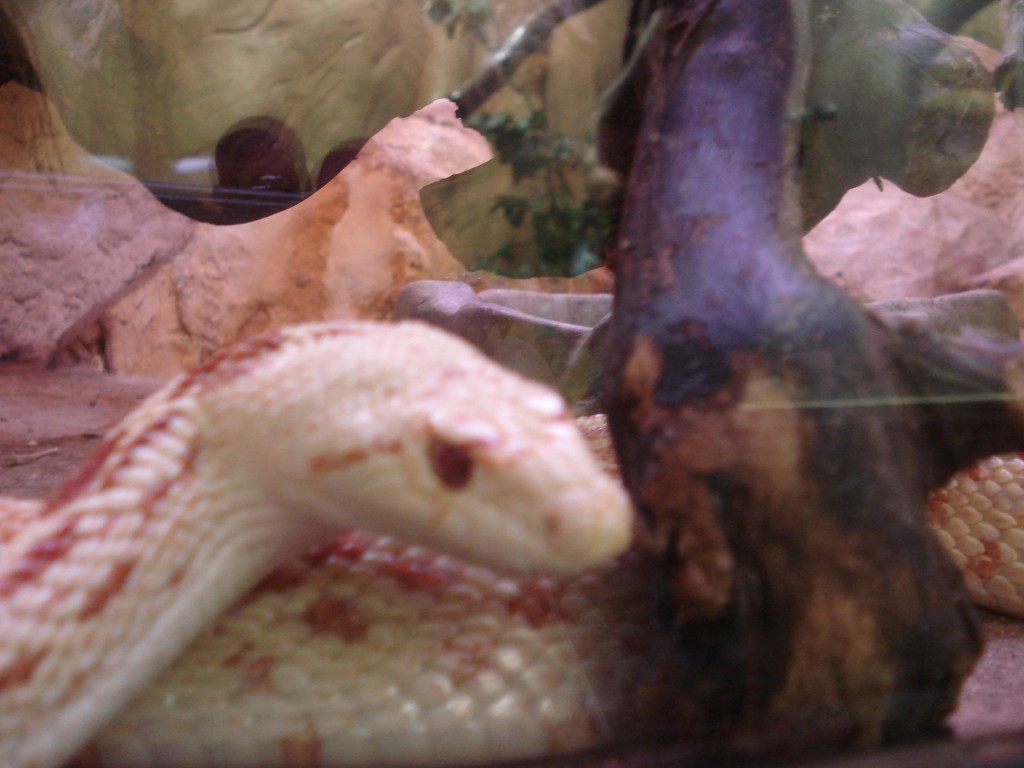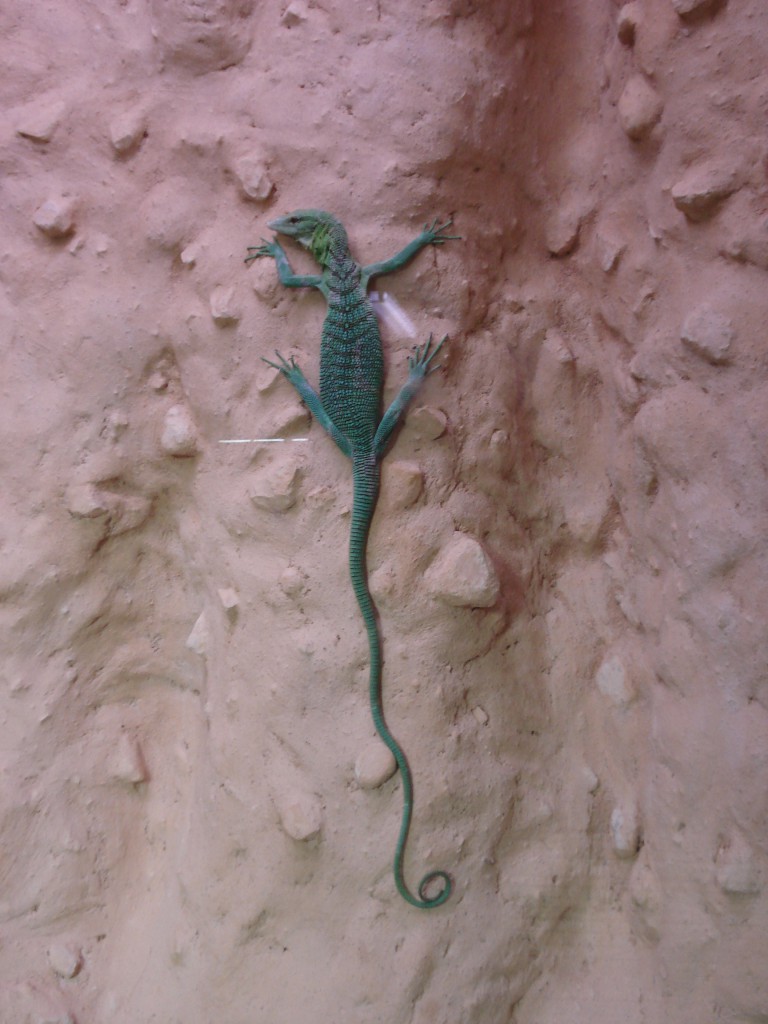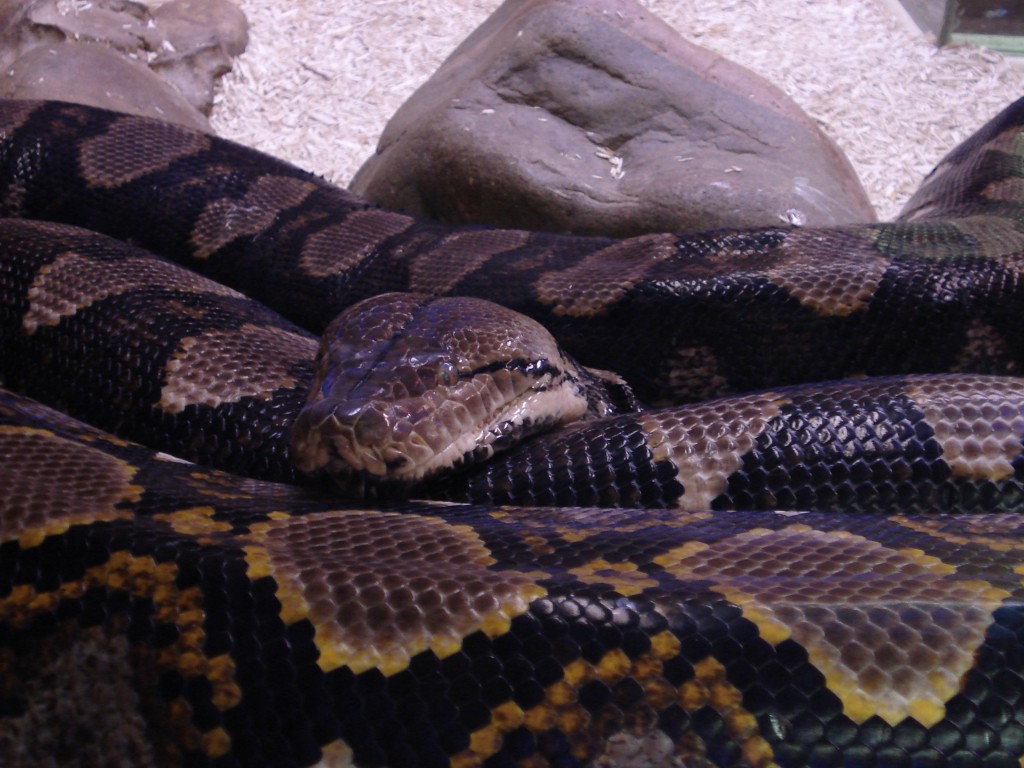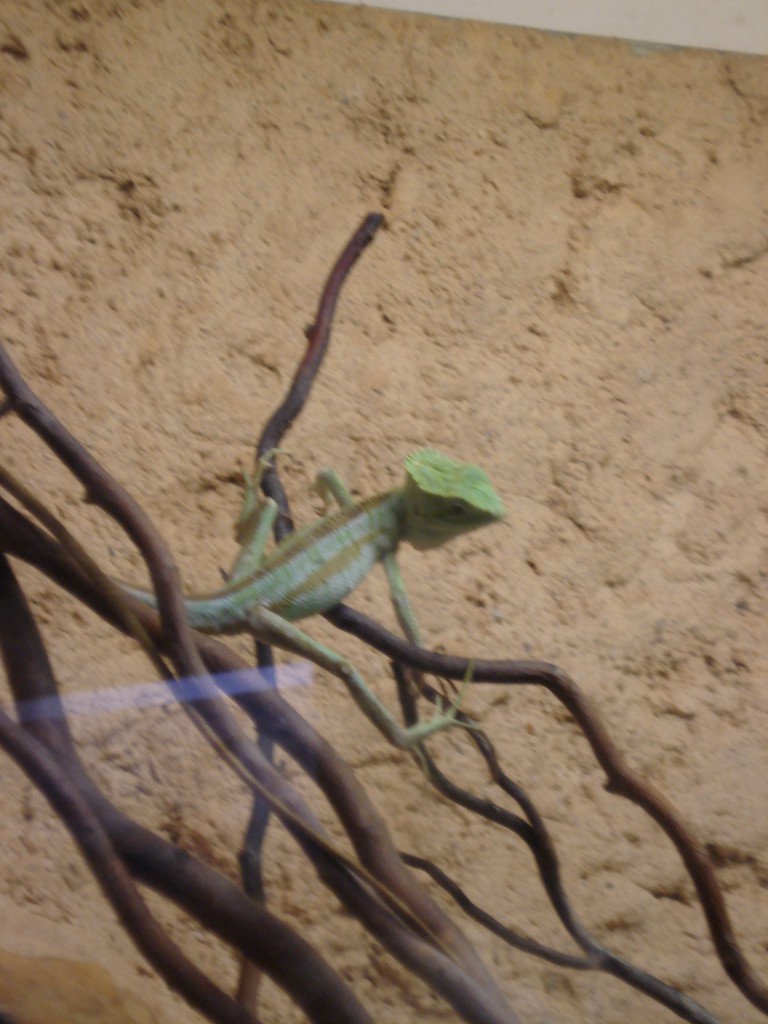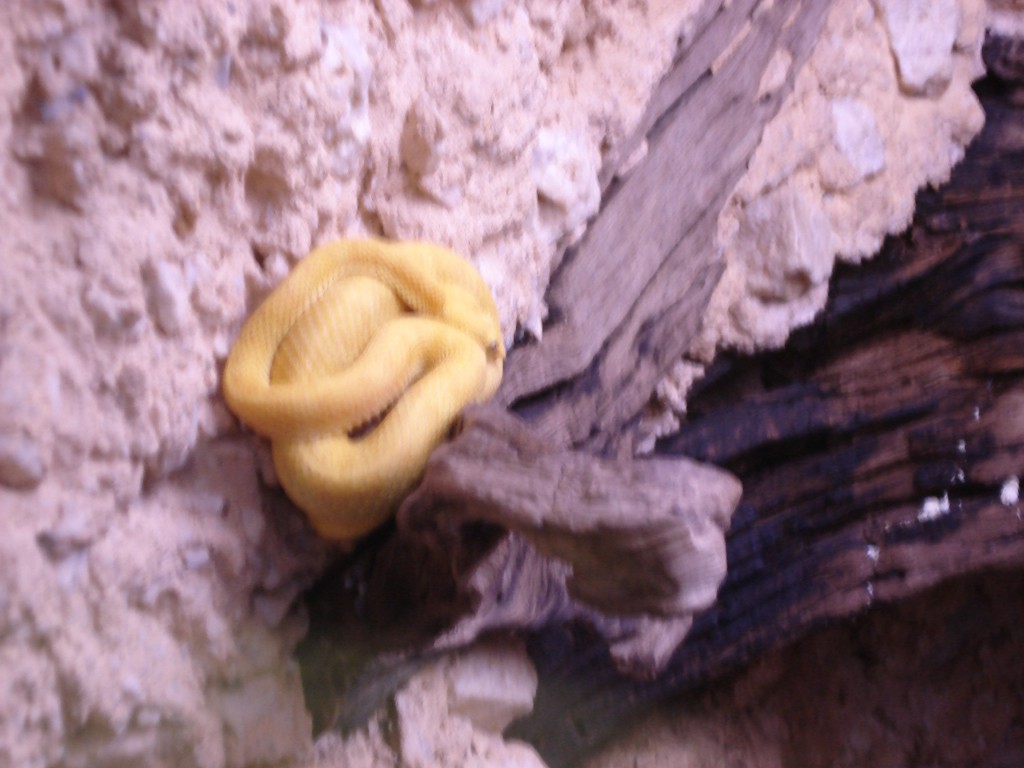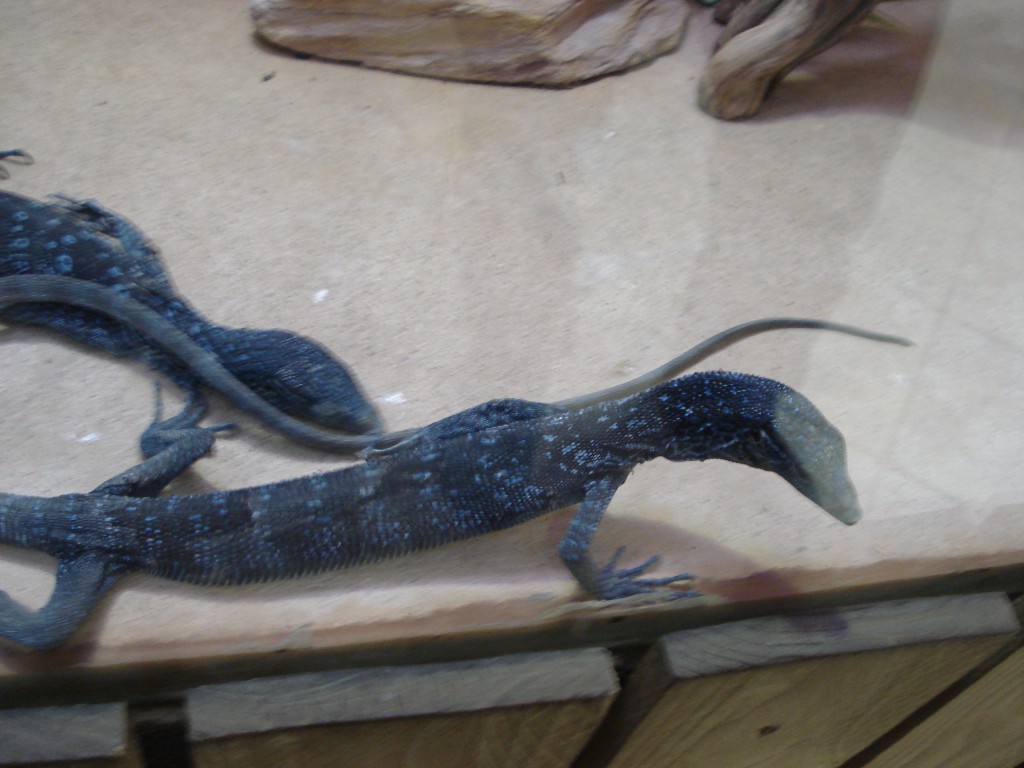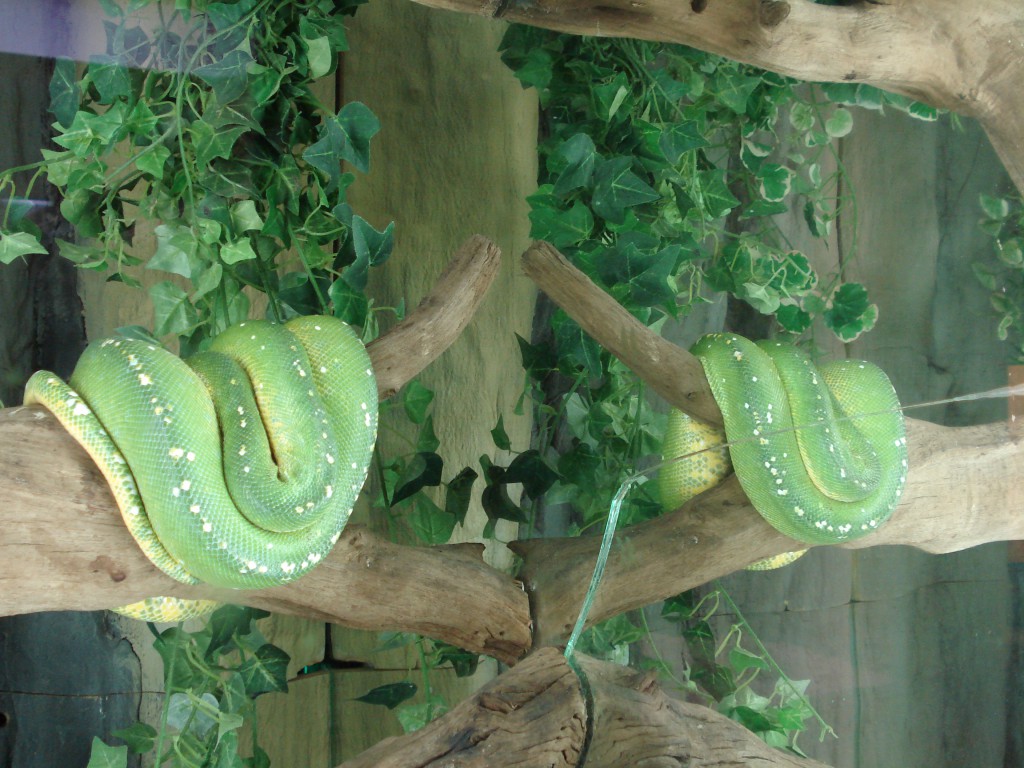 These were a particular favourite, they are green pythons but I think they should be called traffic snakes, when they are born they are red or yellow & they only turn green when they are adults.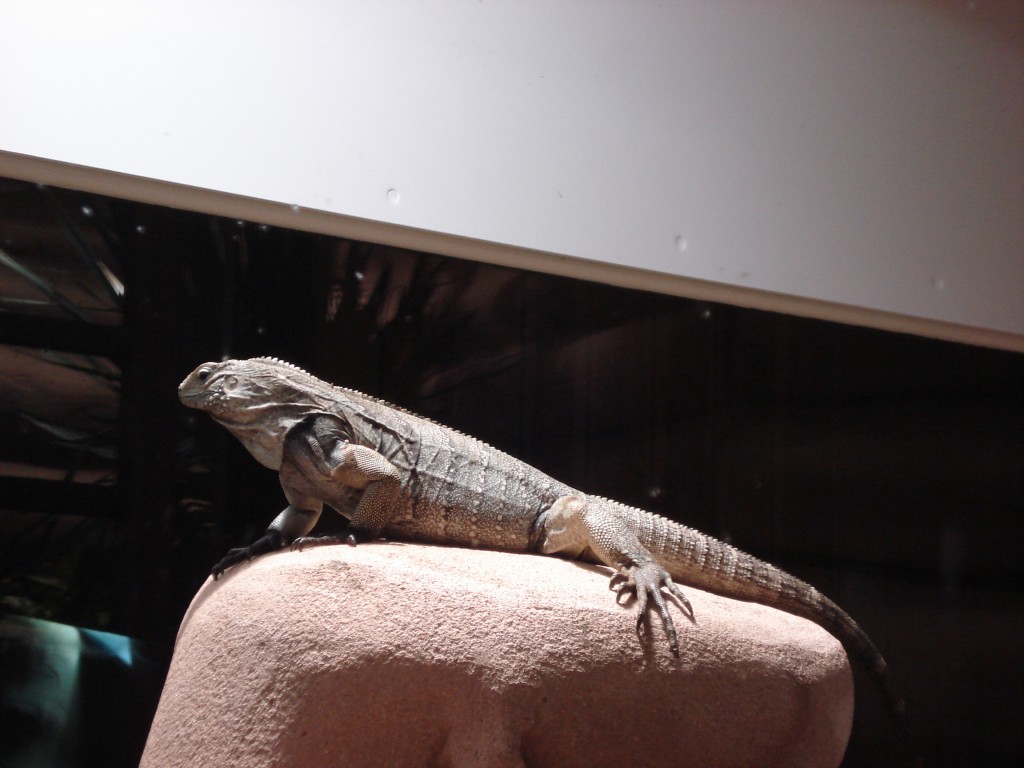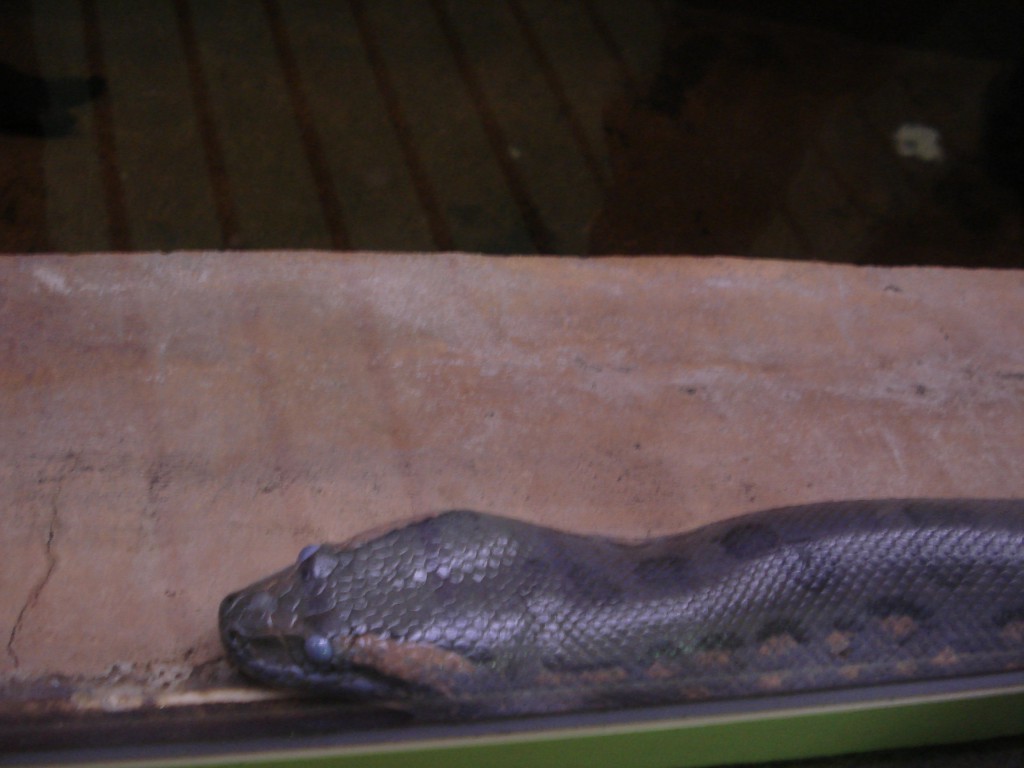 They very much approve of the visitors getting close to the wildlife, Jam befriended a family of Iguanas.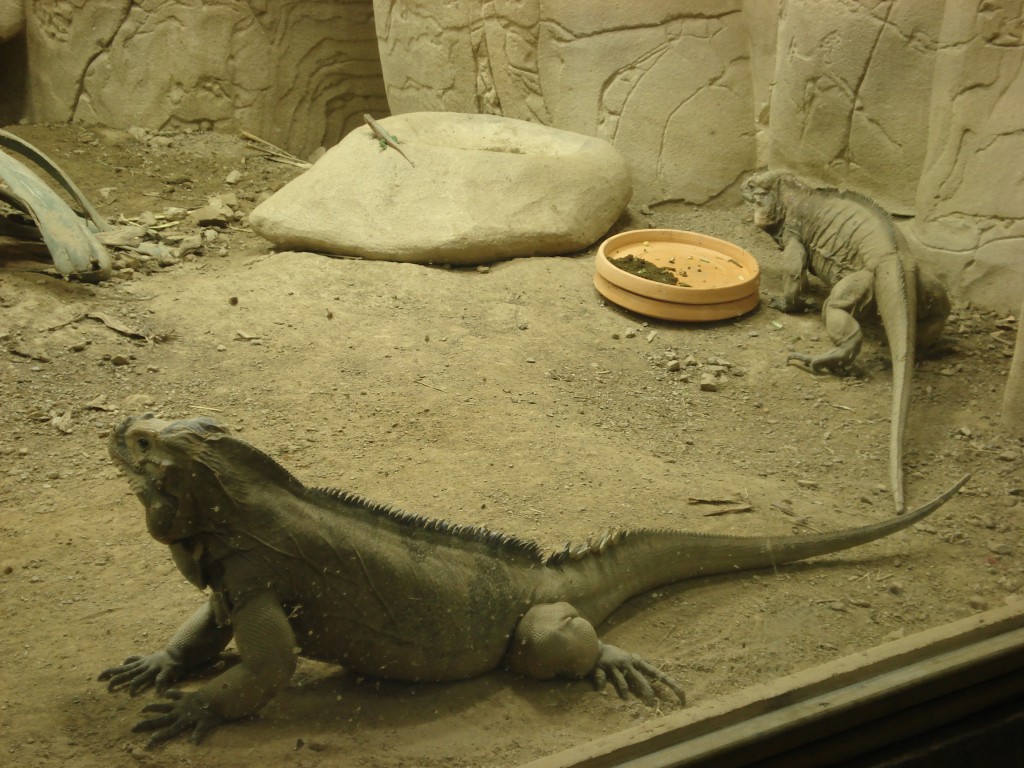 (Can you see the tiny baby on the rock?)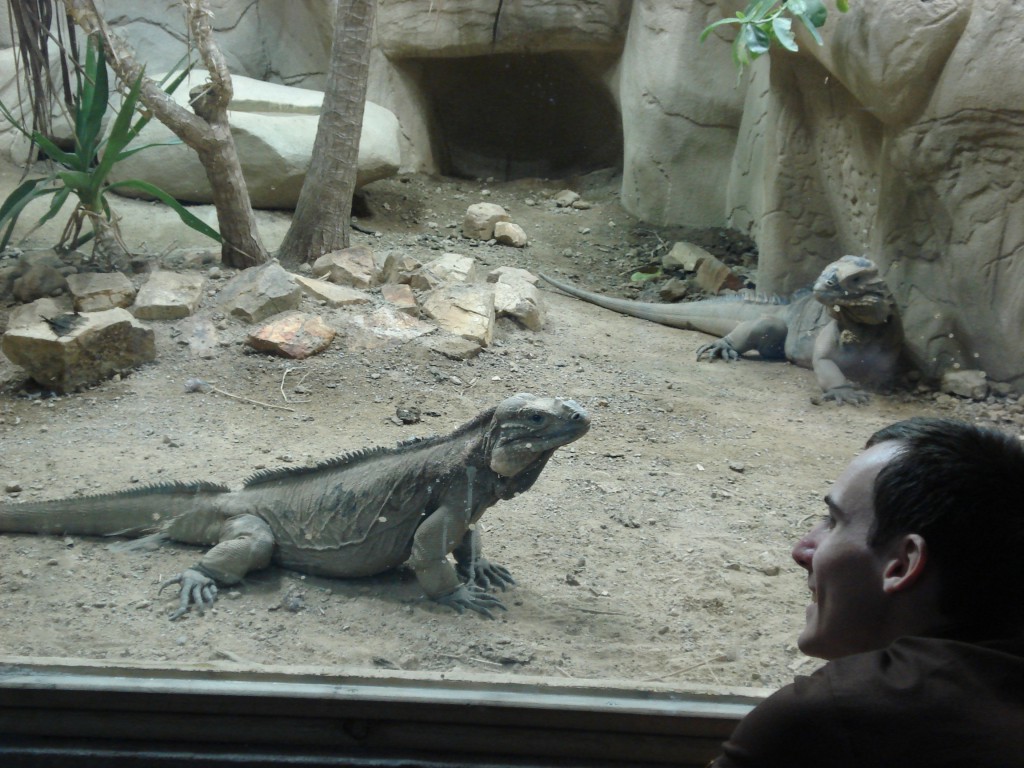 Not sure what the iguana thought.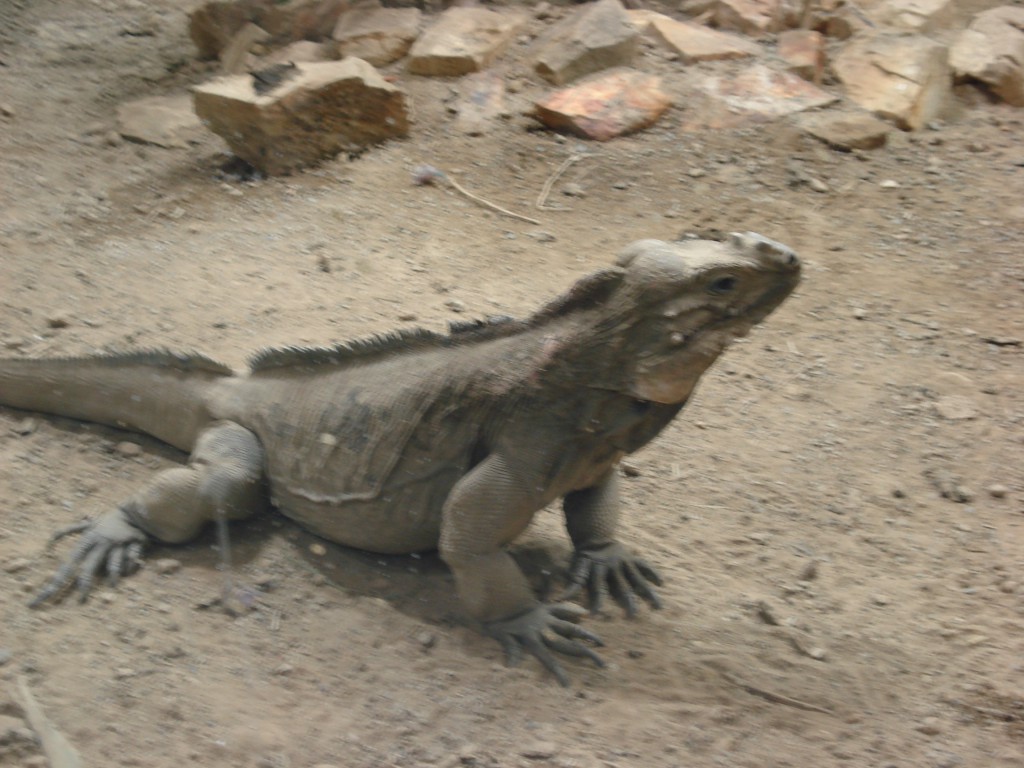 I decided to 'get to know' the pythons, there was a glass chamber which came up right in the middle of their tank..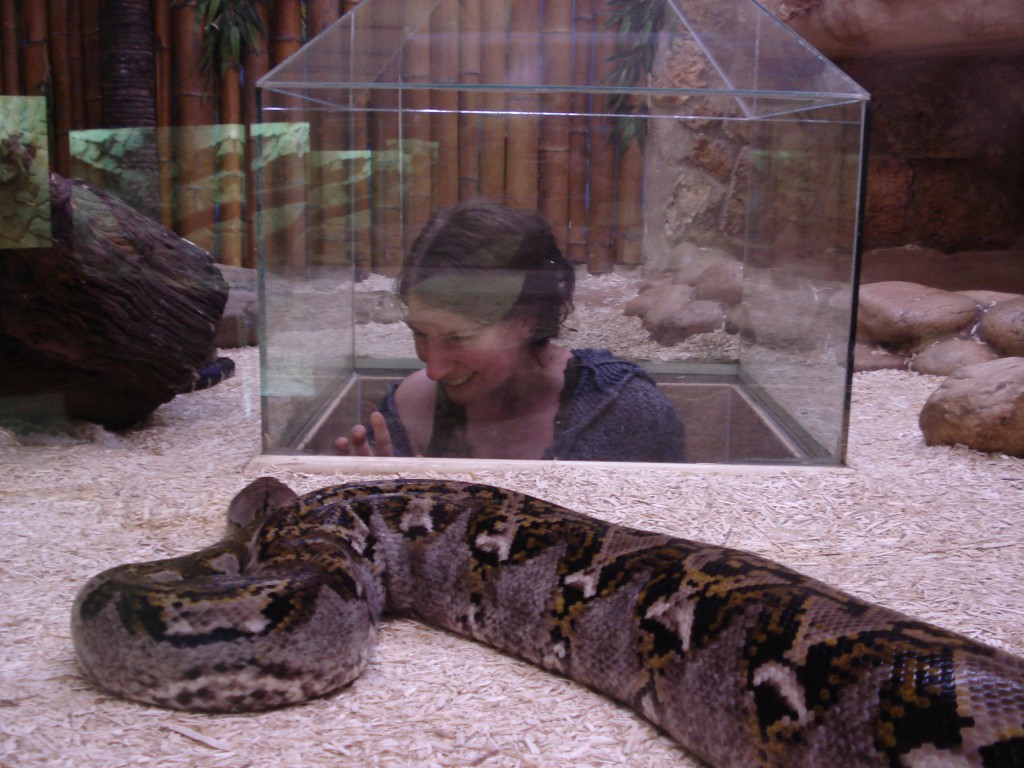 I seemed to really catch their attention.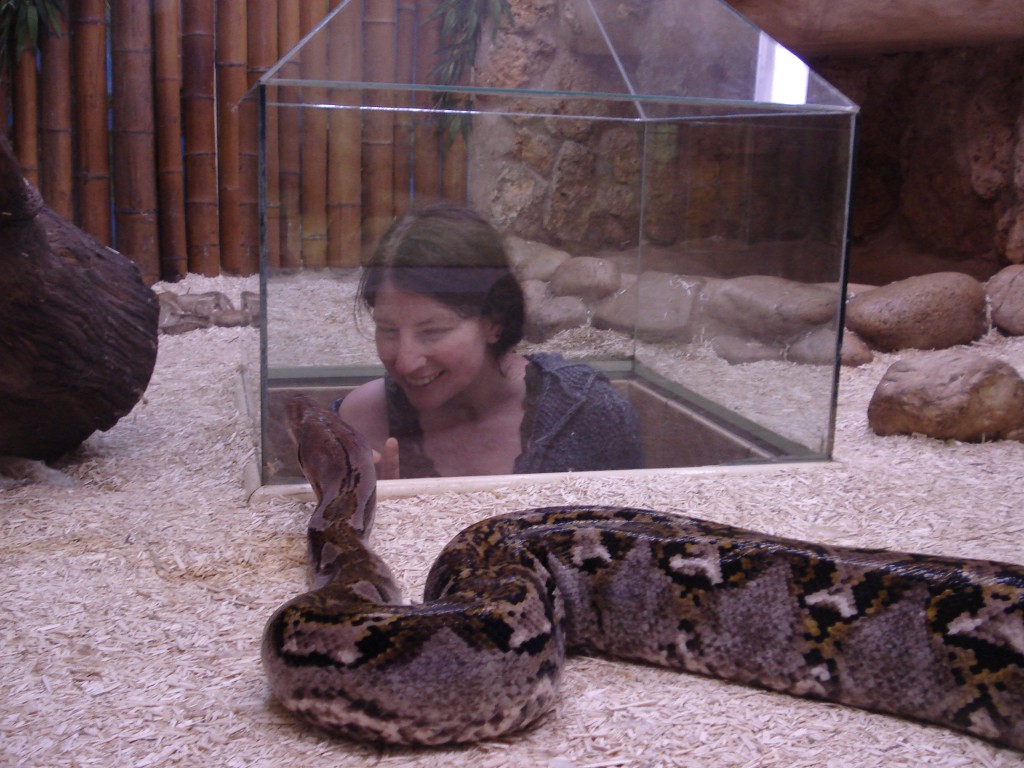 .Before they decided they had had enough of me…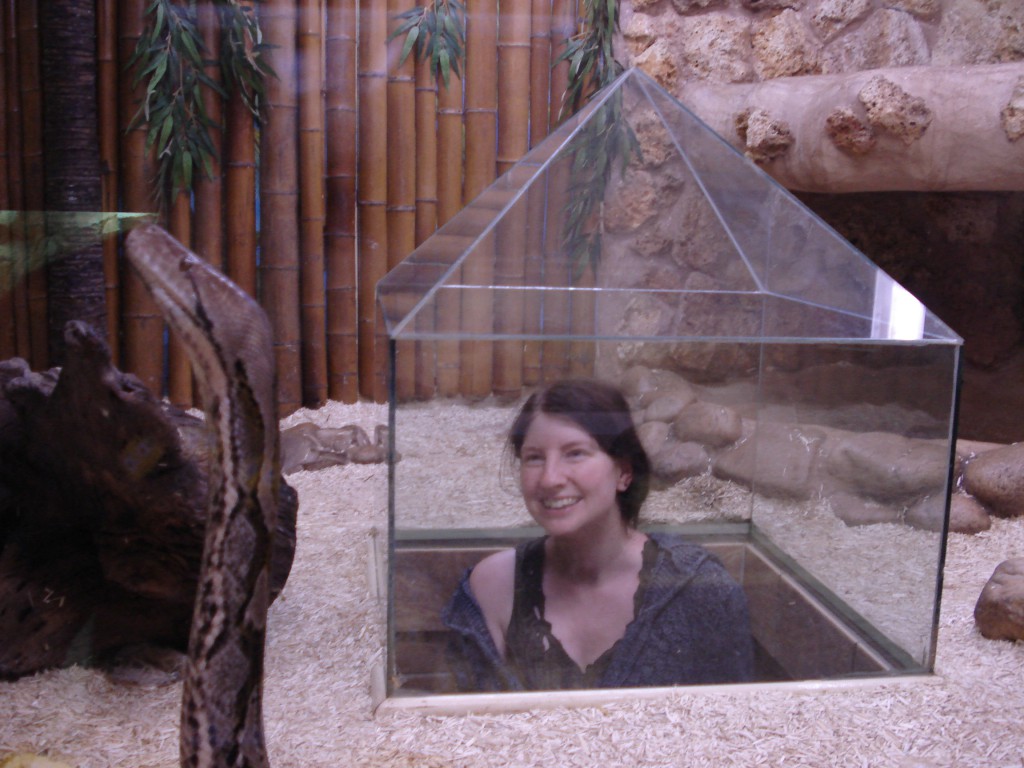 Another eventful night with the hornets followed during which they decided to evacuate and started carrying their lavae down the chimney. Mum and I also evacuated to upstairs & made sure we shut our doors…On the last day we set out to Concaneau, which unlike everywhere else had sea!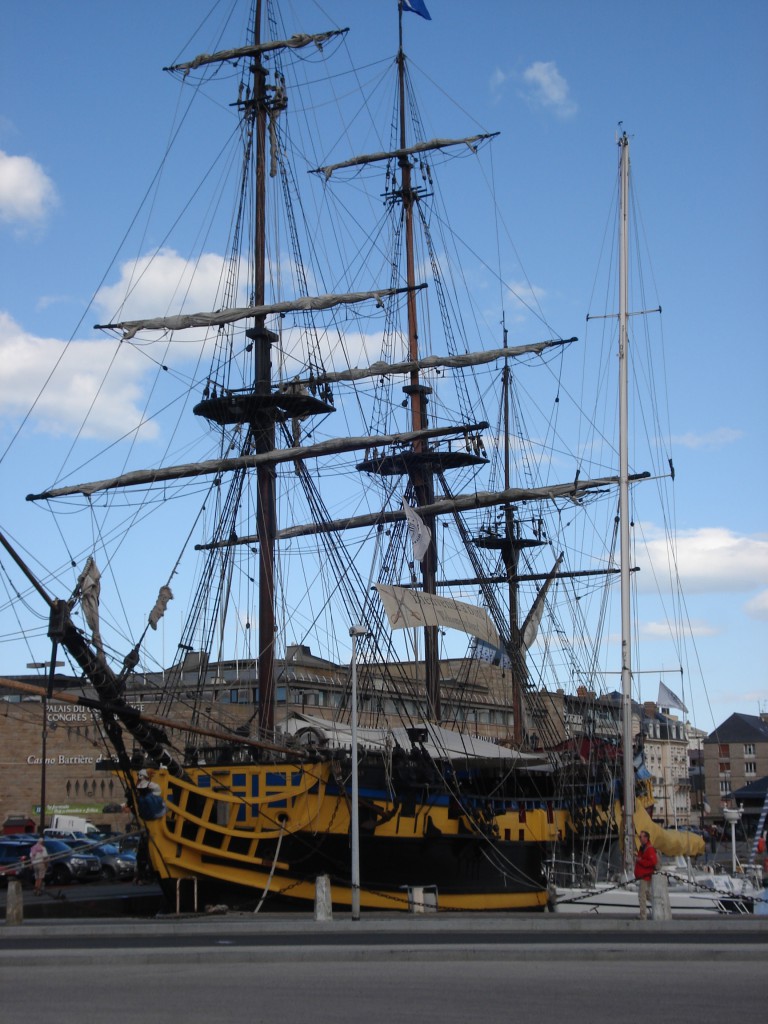 We had lunch by the harbour but for dinner decided to head to Comborg, which had many awesome medieval buildings,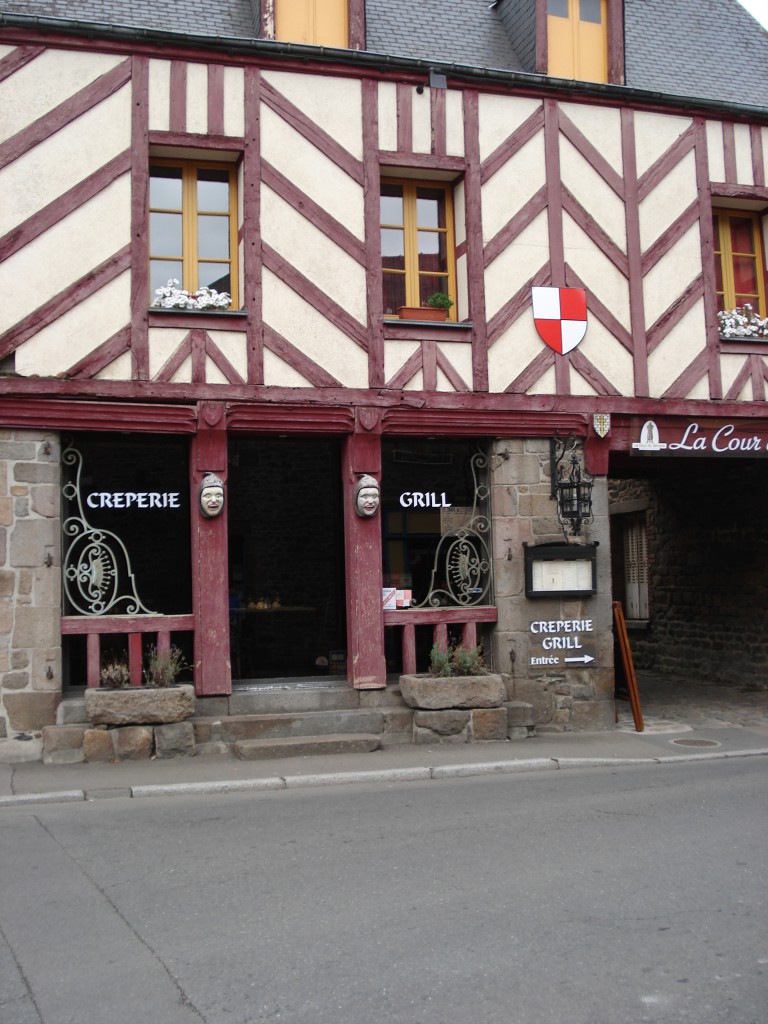 as well as the florist shop I should own if we ever emigrated: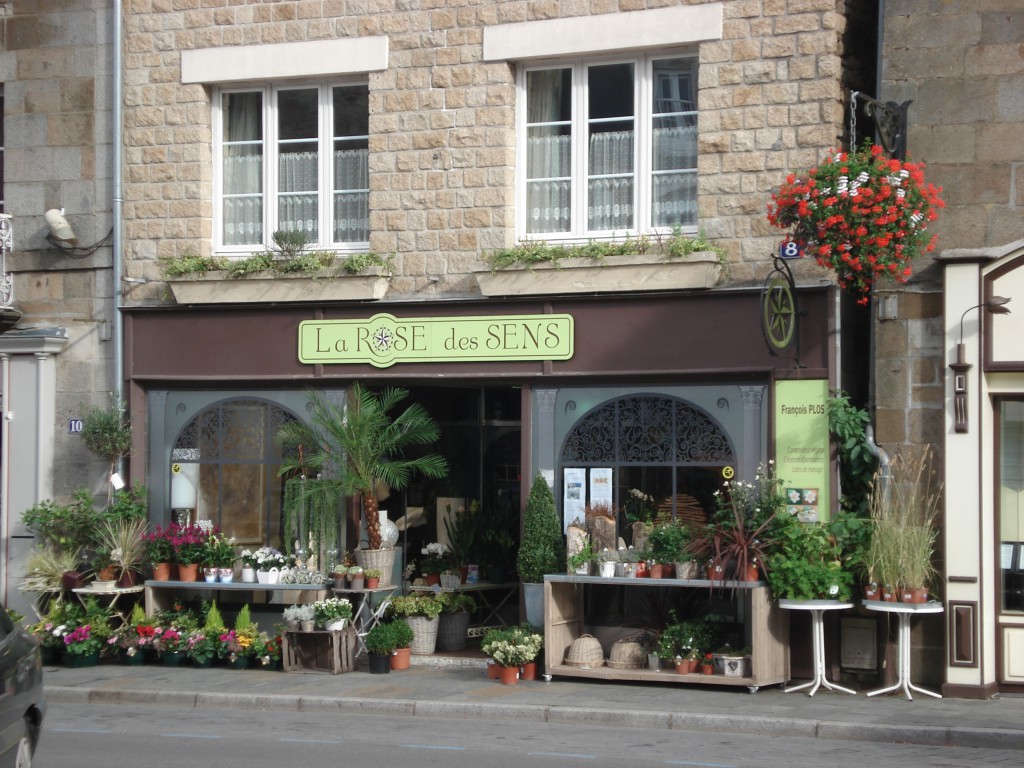 Oh and did I mention they have a beautiful gothic esq castle?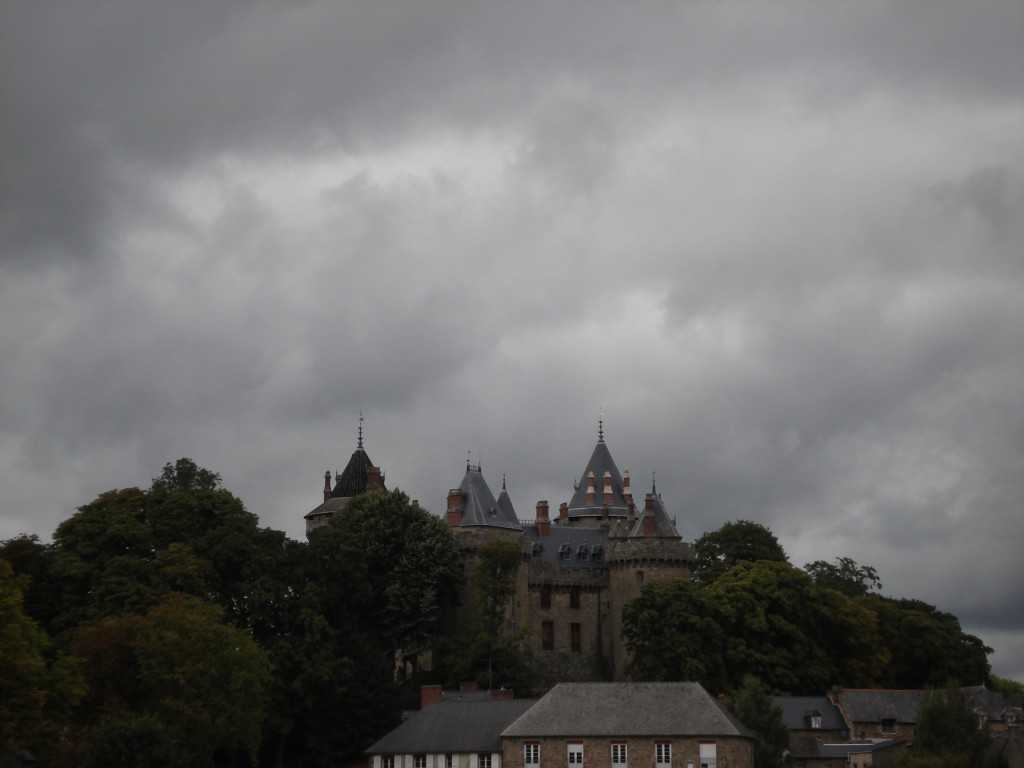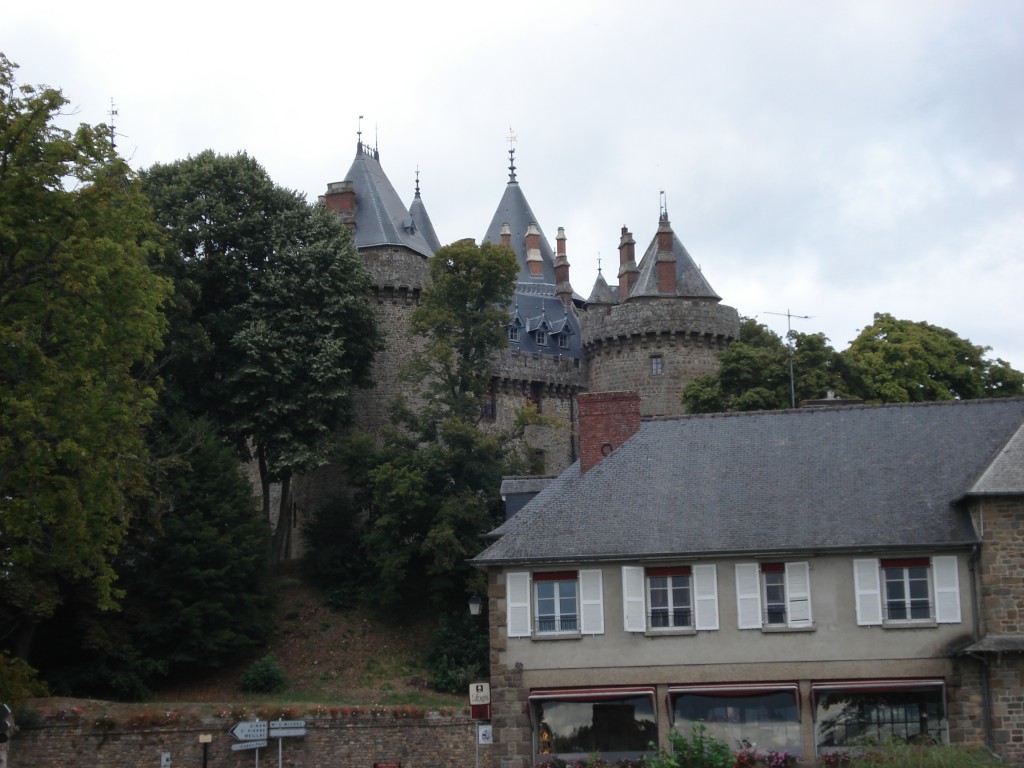 The French writer François-René de Chateaubriand (widely credited with establishing romanticism in France) spent a few years of his early life here and look he even got a plaque.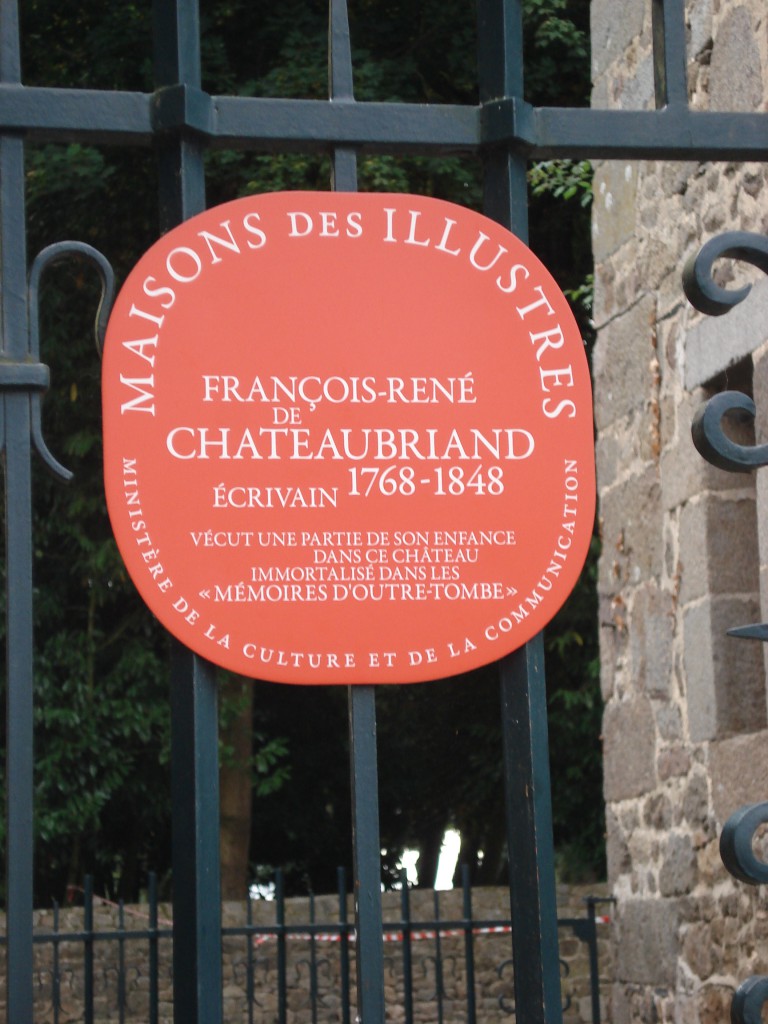 There is a legend that said when he stayed there he was haunted by the ghost of his uncle who visited in the form of a black cat! So we waved a fond farewell to the hornets (considering how many Jam & dad had taken out there were still a fair few left) & set out for part 2…