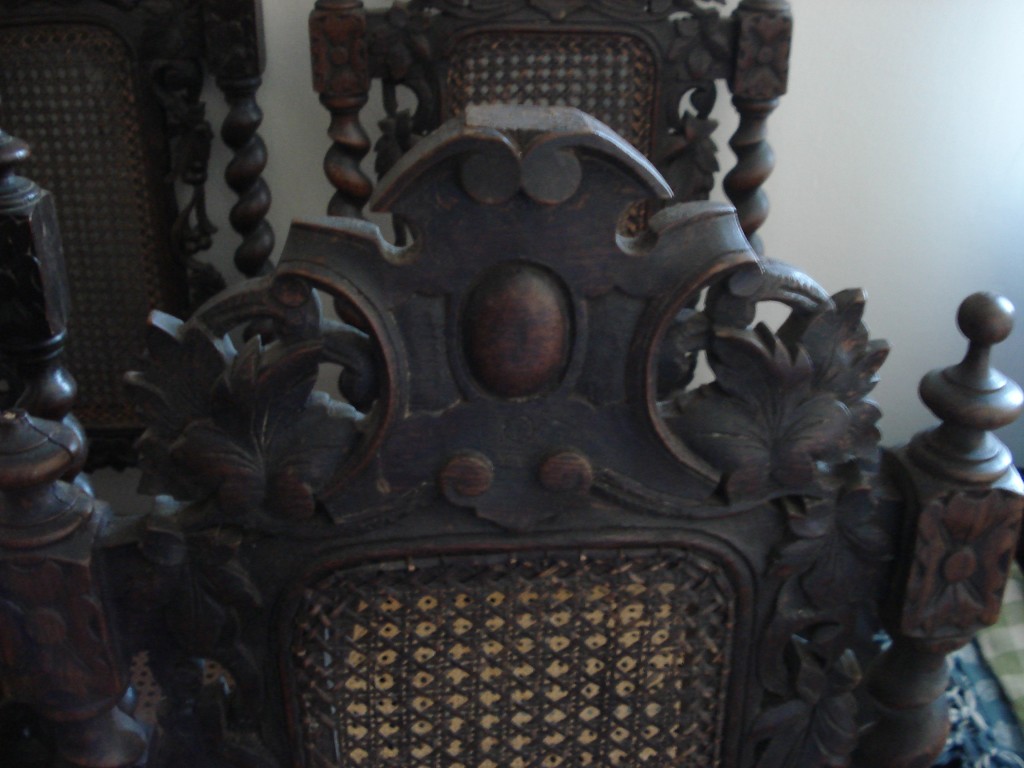 Wanting to make the most of our last day of freedom before going back to work Jam and I decided to go to Haynes of Challow, last time we were there they had some chairs that matched the ones Claire & Simon gave us with their outside table, we've only got 2 so another 2 for guests in the summer would be fantastic. We went looking for outside chairs what we found were yet more stunning dining chairs. Haynes specialise in house clearances so you never know what will be in their outside shed until you look inside! Regular readers may remember my first two acquisitions, two beautiful antique dining chairs with green men/leaf men carved into the back of them. This time there were 6 more, not with upholstery like the first two  but with rush seating. The reason they stood out were the leaves (which I thought would go with the two I originally bought) but then I noticed that not all the chairs were the same, there were also these beauties.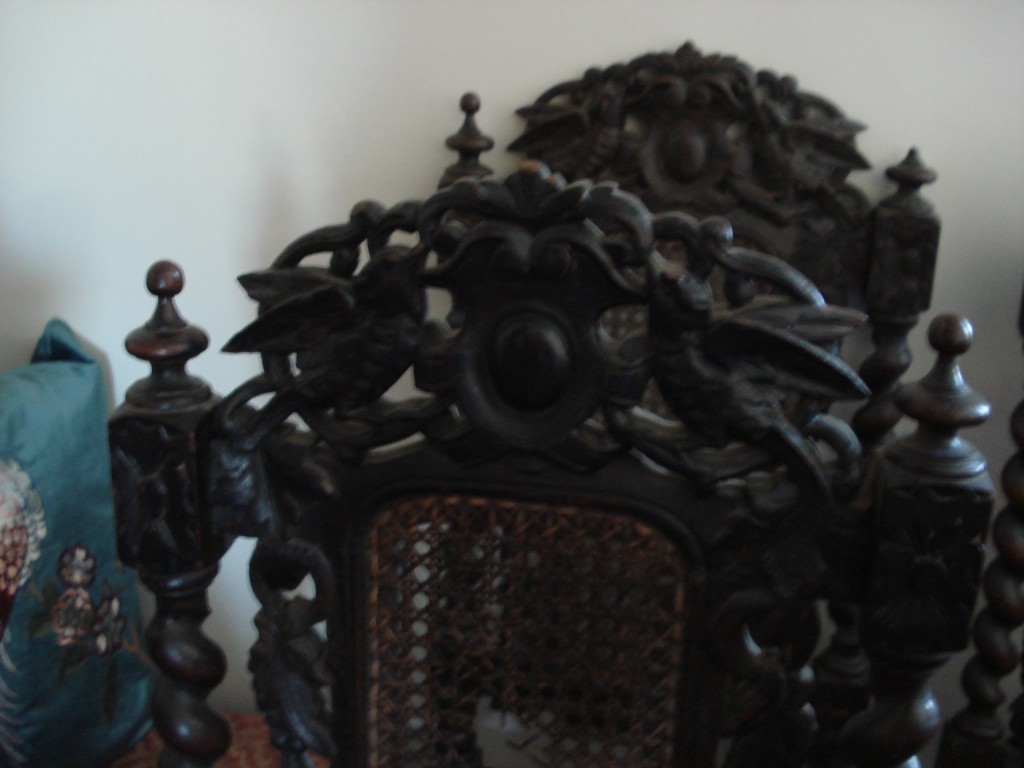 Birdies! There were two with birds and four with leaves, I went for both the birds and tried to pick the best of the leaves. My chair stash in the spare bedroom is now quite large. First task is to fix (myself) the rush seating on the corner chair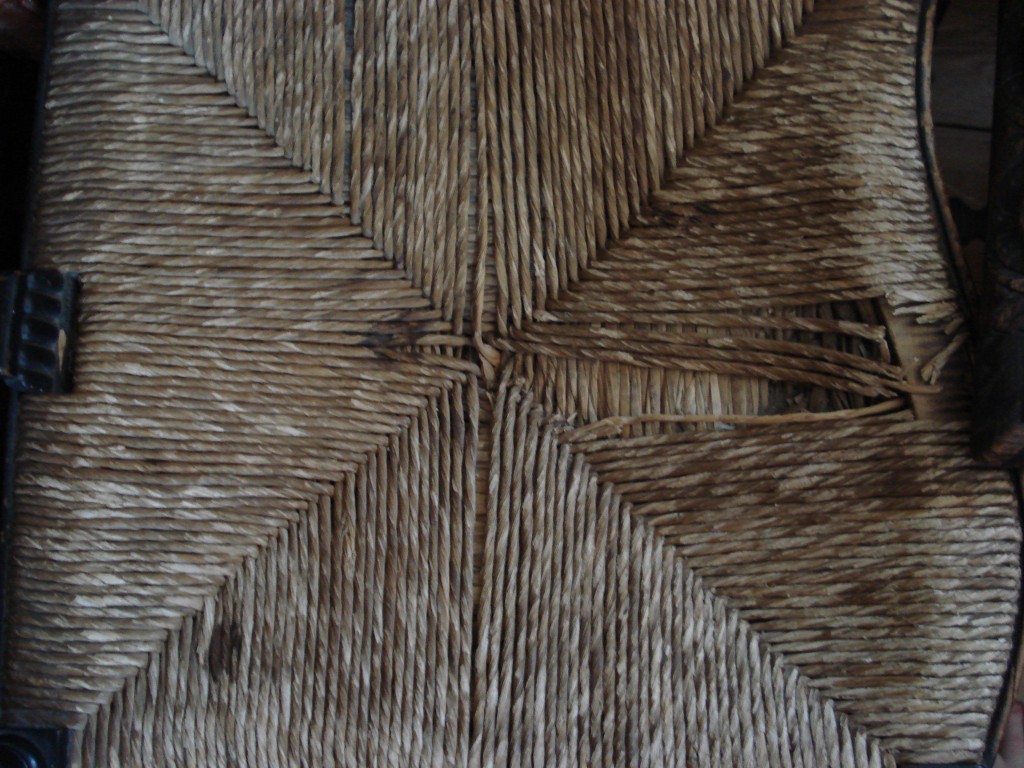 that Jam's dad & Kate gave me & keep saving for a professional to take care of the rest of them.