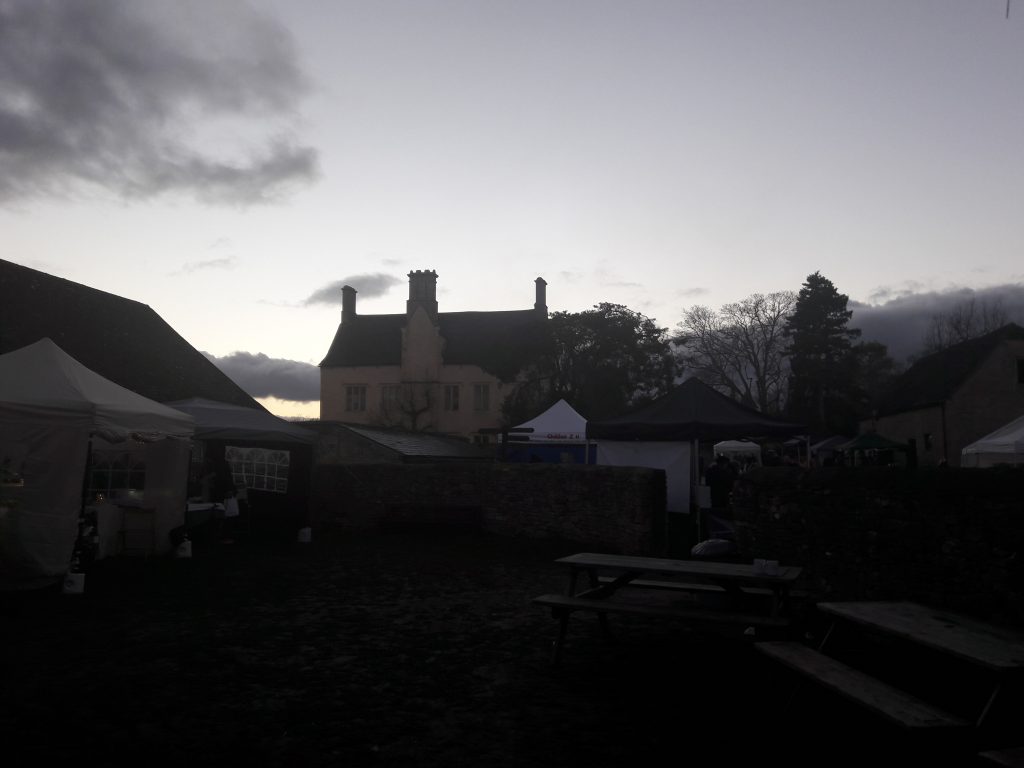 It's the one I had been waiting for, the Christmas fair at Cogges farm, Witney! If you've never visited Cogges it's a lovely old farmhouse (parts date back to the 13th Century) just outside the historic market town of Witney and the Cotswolds. The house is open from March and as well as looking round the manor house there are all sorts of animals and 15 acres of grounds to explore. For the Christmas fair I was allocated a pitch in the picnic area, next to the very lovely woodland witch (a very tempting stall featuring copper spoons and jewellery reclaimed from immersion tanks and copper pipes!)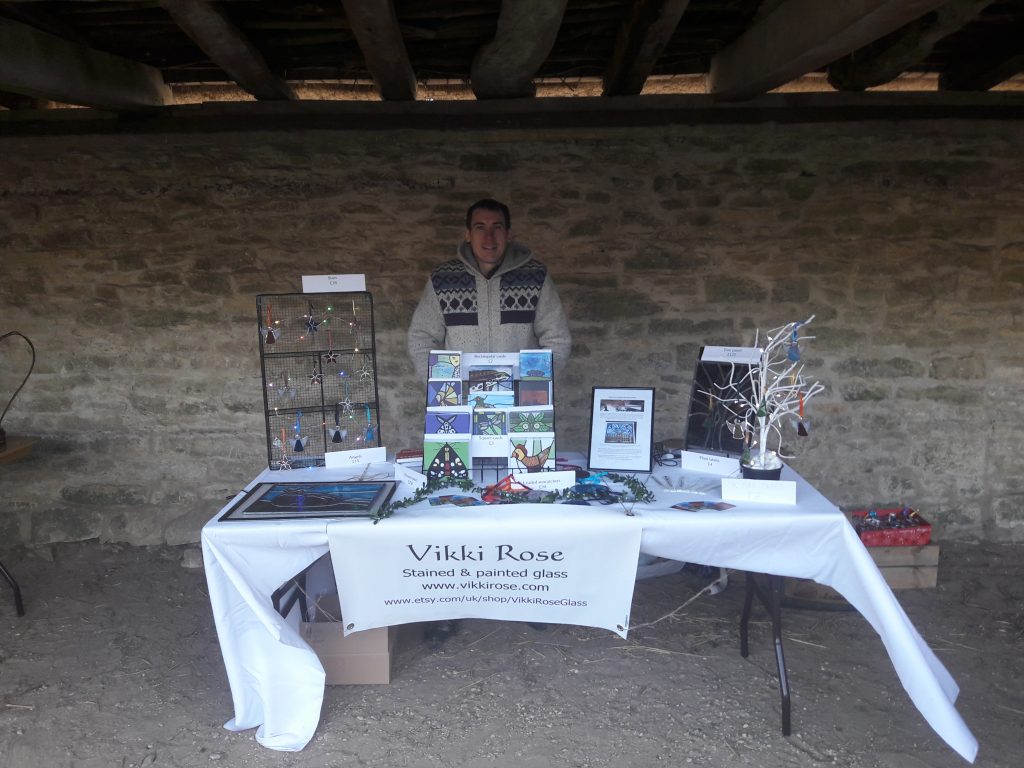 The weather the first day was very cold but I was very much cheered to talk to some returning customers (who had seen my work at Earth Trust), Naomi from the Earth trust team, friends who stopped by for a visit and some new customers as well. Sunday was a bit warmer but yet again my fellow stallholders and all our lovely customers made the day feel warm and as the Sun set and we loaded the car for home couldn't help reflect on what a lovely event it had been.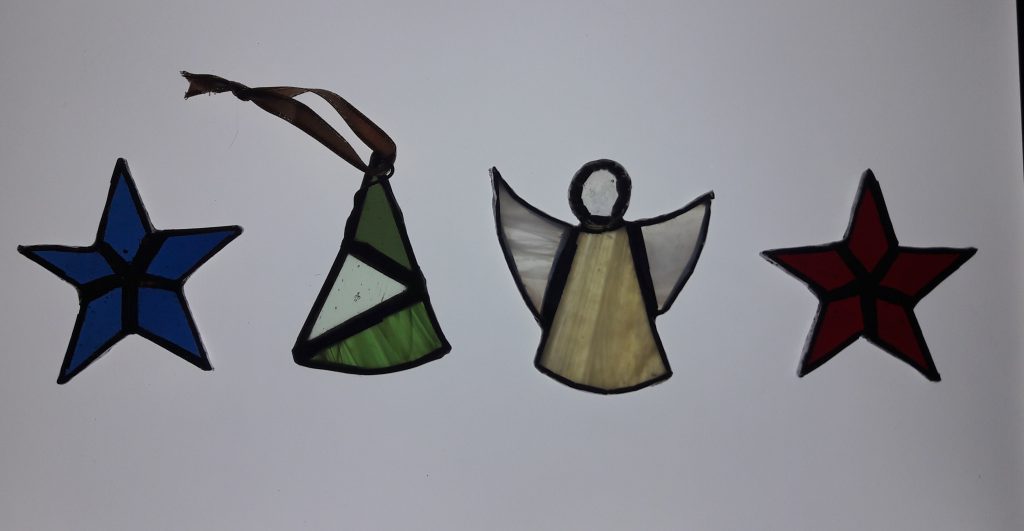 Barry the pheasant (based on the pheasant that visits my sister in law) was very much admired but didn't find a home. He is however still available over on my etsy shop, with another smaller panel – my faraway tree and the first of my card packs (packs of 5 with a mix of my designs – please email if there specific designs you would like included –  perfect for sending those New Year thank you's). Quite a few of the angels found home but those that didn't will be added to my etsy shop in the next few days (I've already received a custom colour star decoration order for next year – which is definitely well prepared).
Whatever you got up to this weekend I hope you are savouring the delights of the season & now I'm off to do the same.