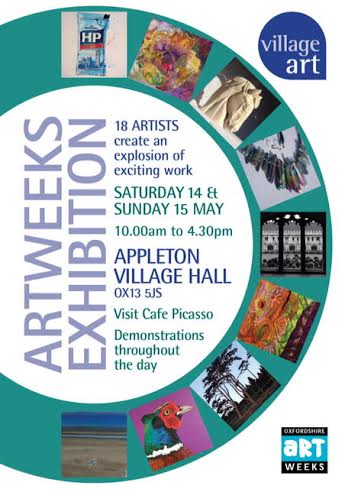 After what seems like months of build up this weekend signaled the end of the wait and the beginning of my first time exhibiting as part of Oxfordshire Artweeks.
I joined 17 other artists in exhibiting over the weekend at Appleton Village Hall. Should we have a look around?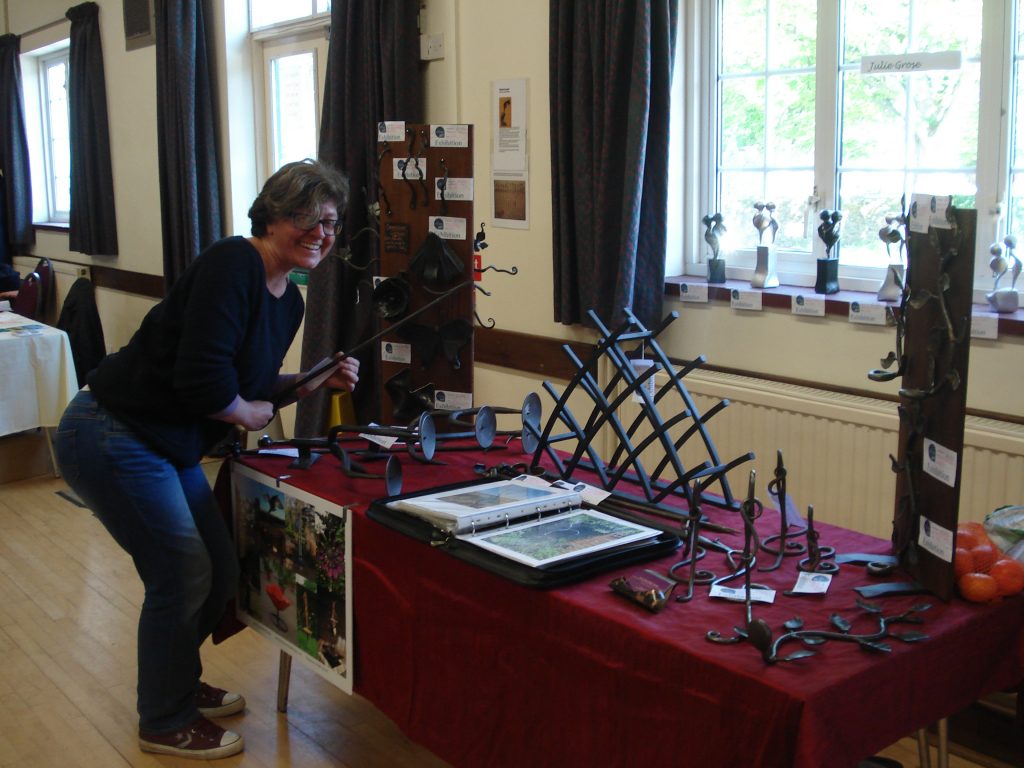 My friend & the finest sculptural blacksmith in Oxfordshire Julie Grose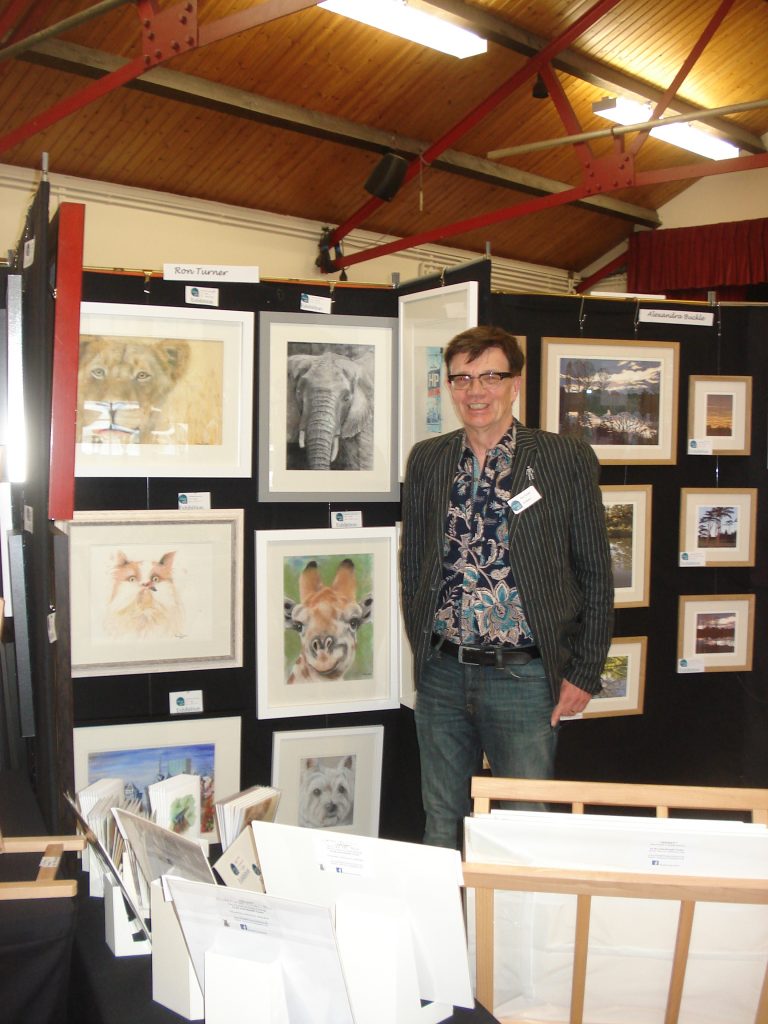 painter & all round nice chap Ron Turner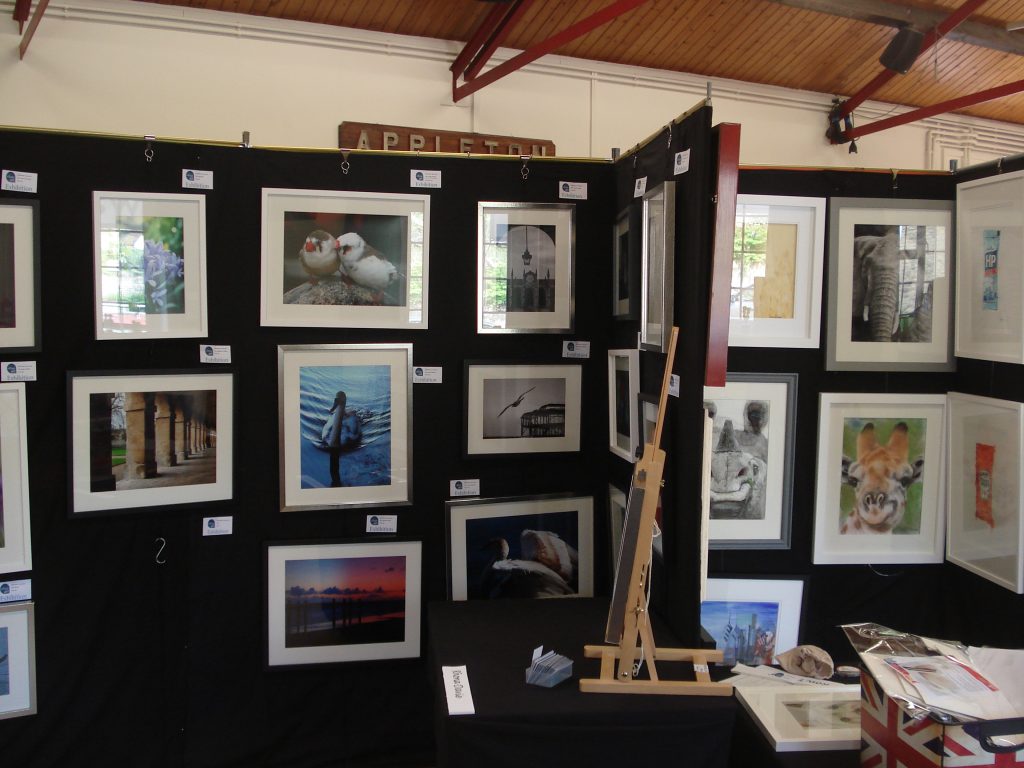 Photography by Rhona Davie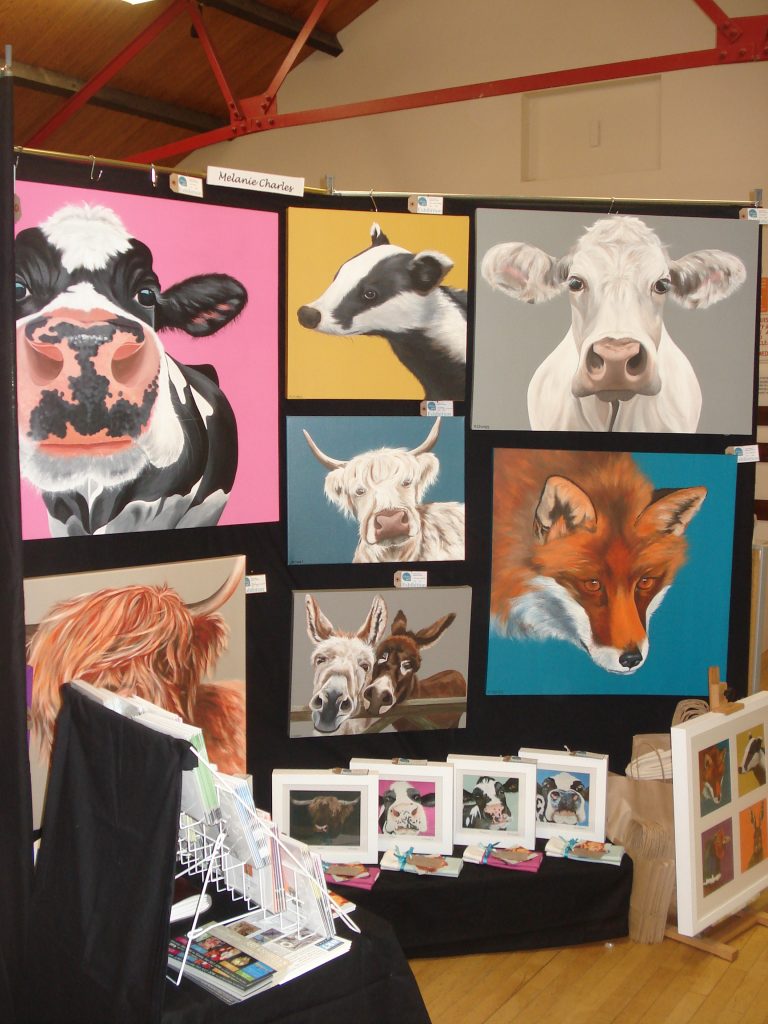 The beautiful animals of Melanie Charles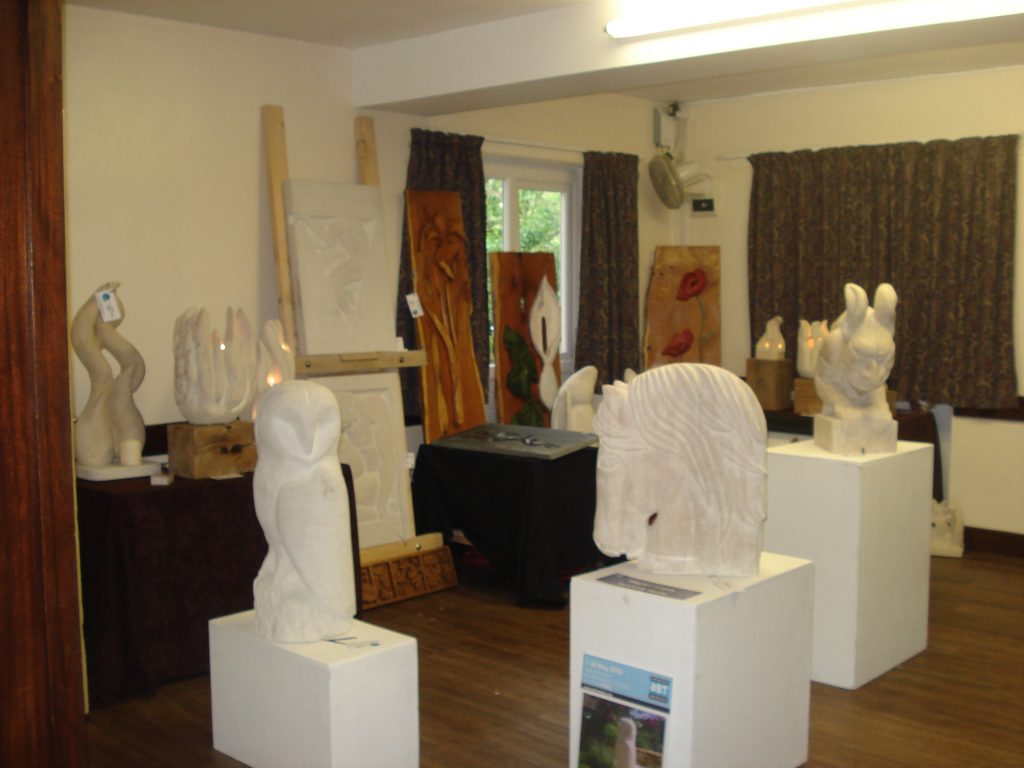 The stone sculpture of Martin Cash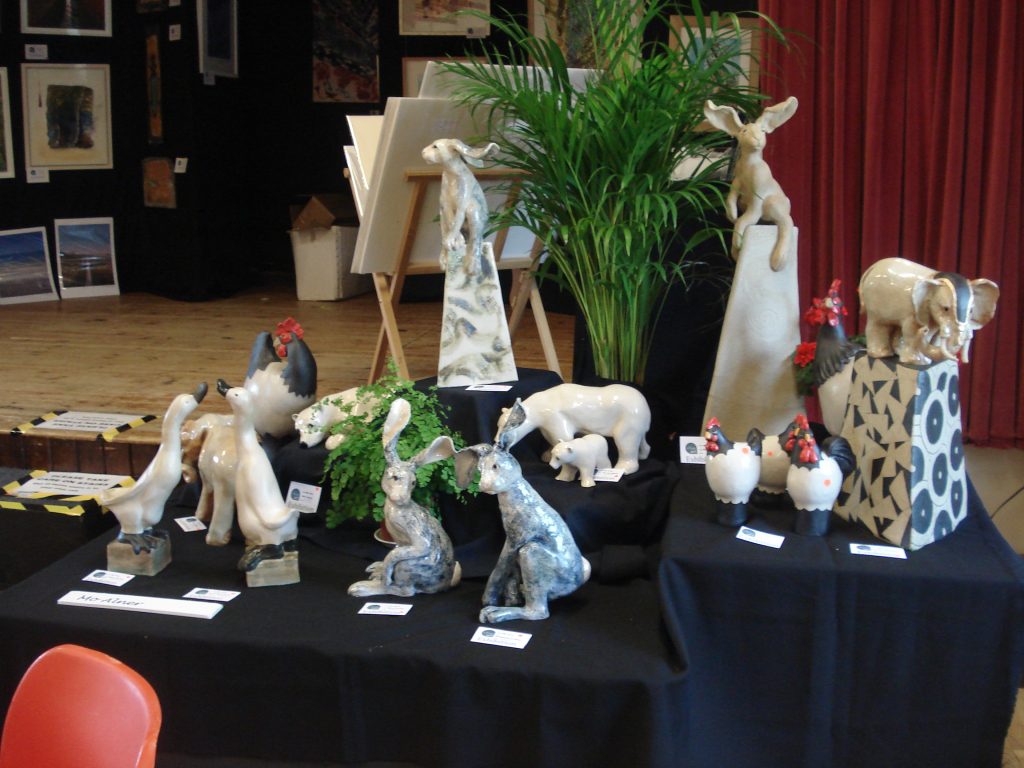 Fabulous sculptures by Mo Alner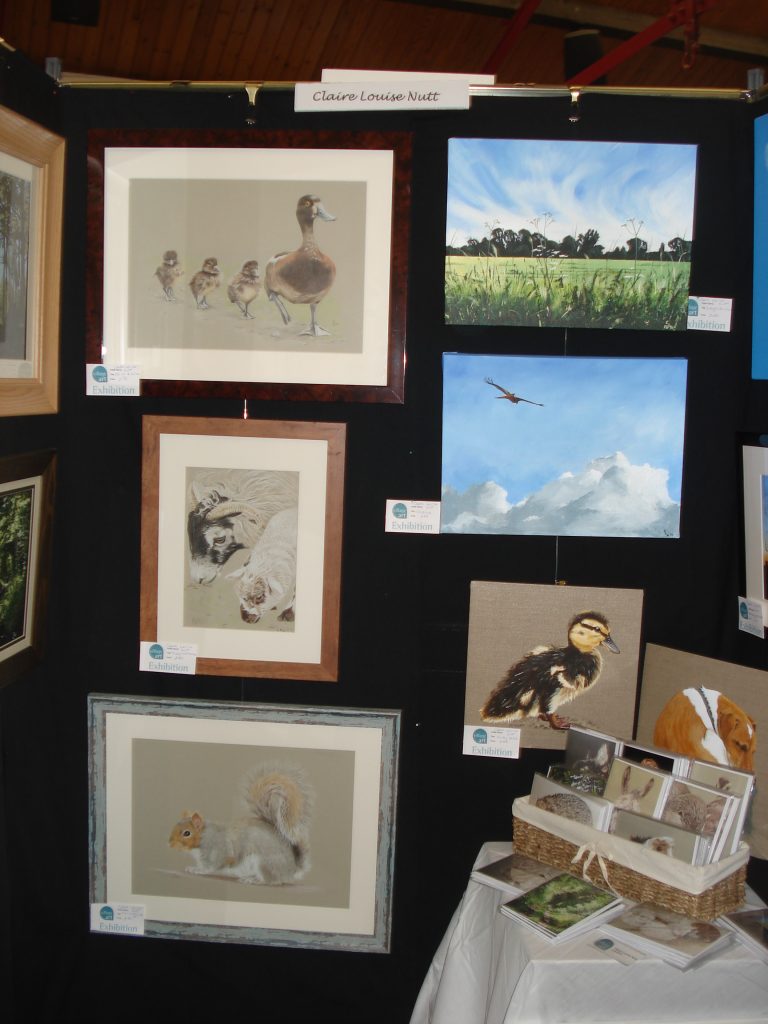 Beautiful Paintings by Claire Louise Nutt
and my immediate neighbour Angela who had paintings and works on silk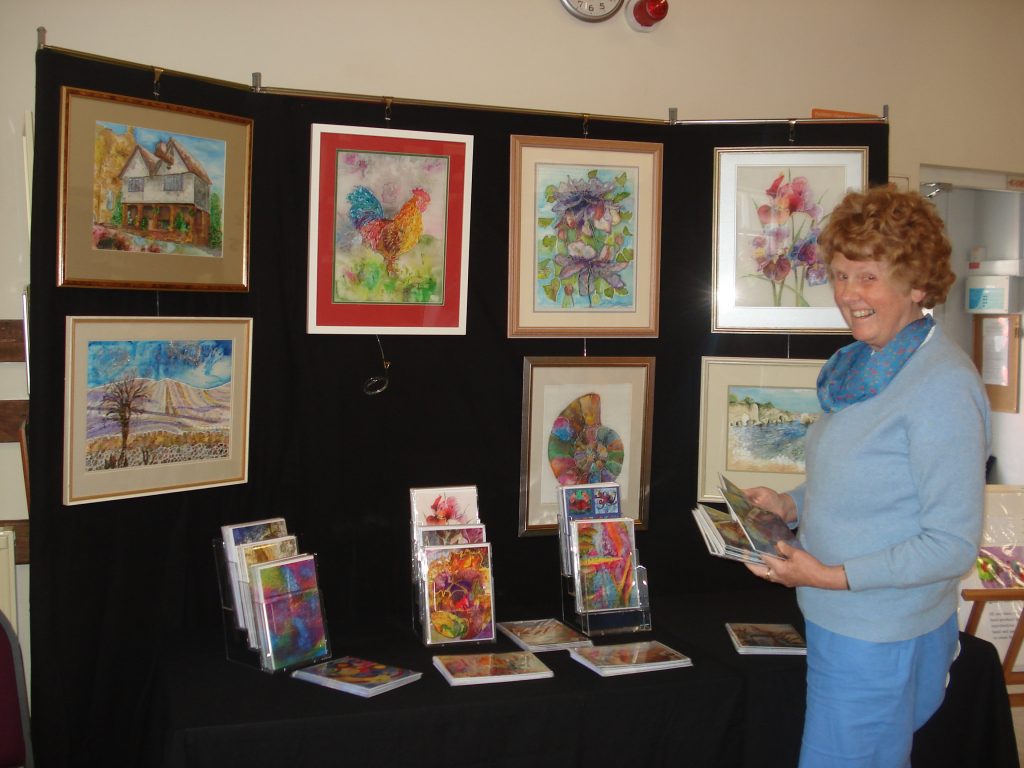 James and my future mother in law Gaynor attended the private view on the Friday night, which was a a great event and really well attended. It gave me a great chance to talk to lots of different people about my glass (with my work on display behind me) which was a first for me & surprisingly enjoyable.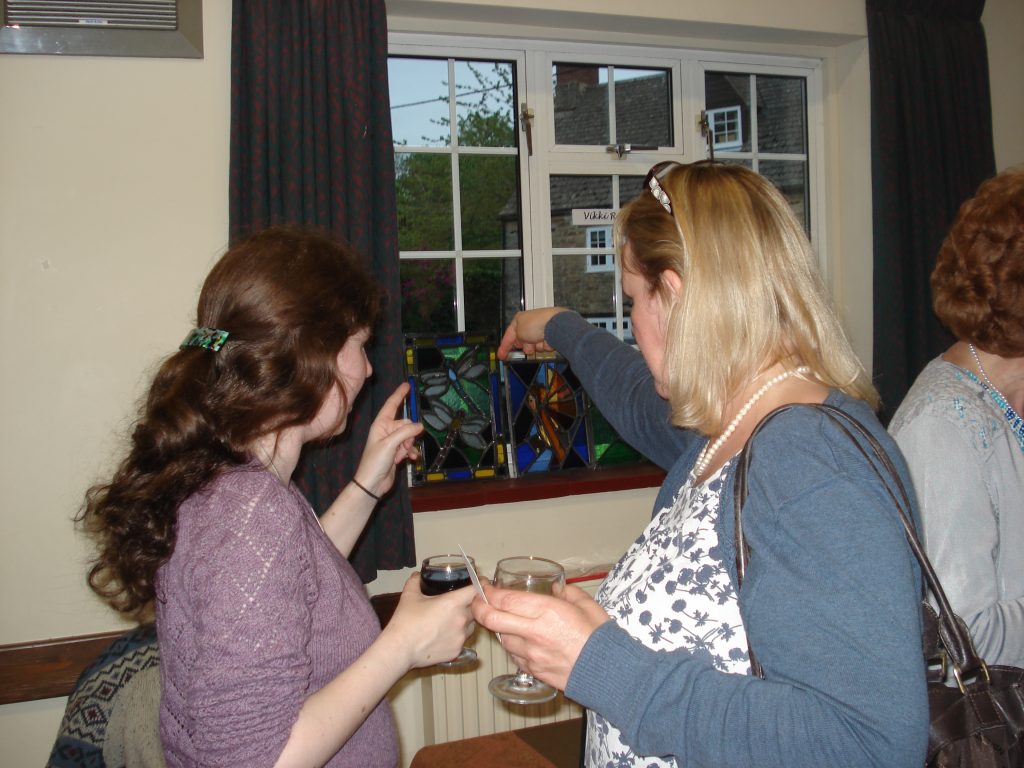 We had also all bought snacks to hand out (Julie tempting Jam with her bites of delight below & Ron devouring a jaffa cake).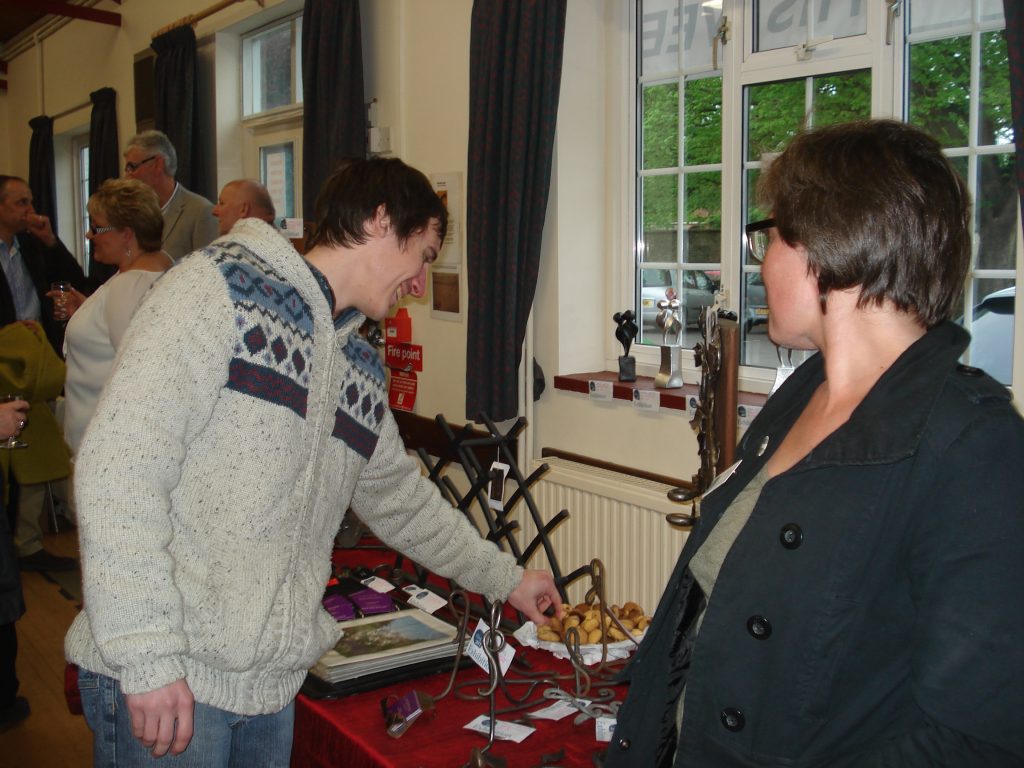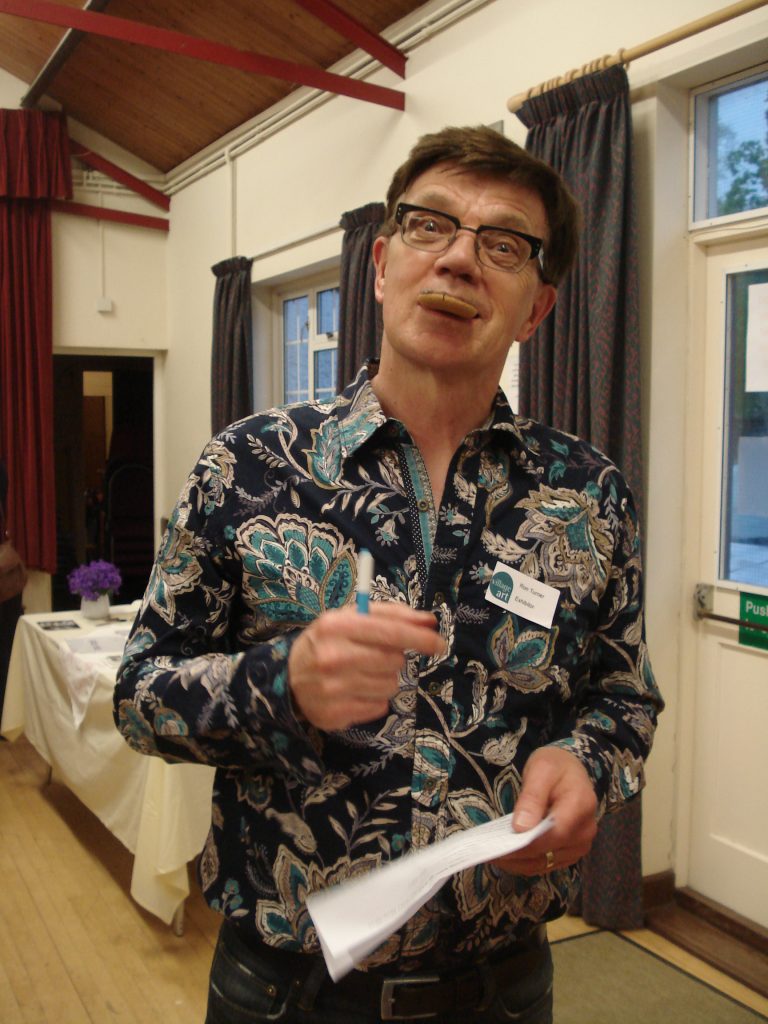 and of course after snacks the logical next step is shopping… 🙂 By the end of the evening we had each bought one exquisite thing:
Me – Not that surprising I fell victim to one of Mo's large chicken's charms.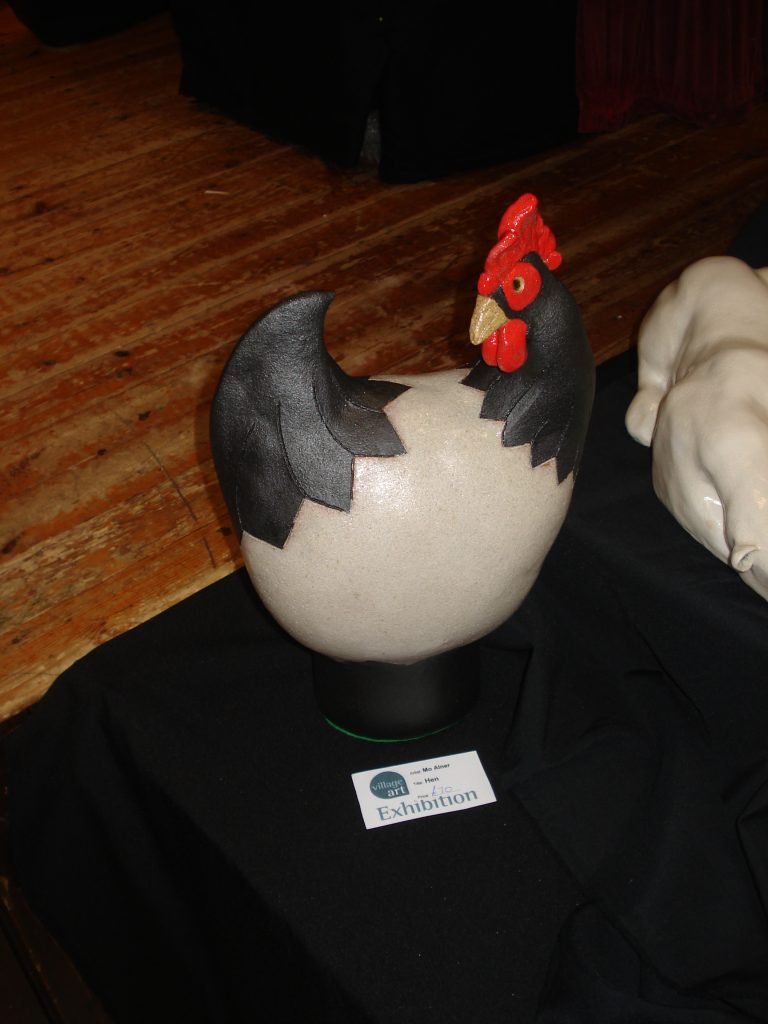 Jam – one of Martin's beautiful stone flame candle holders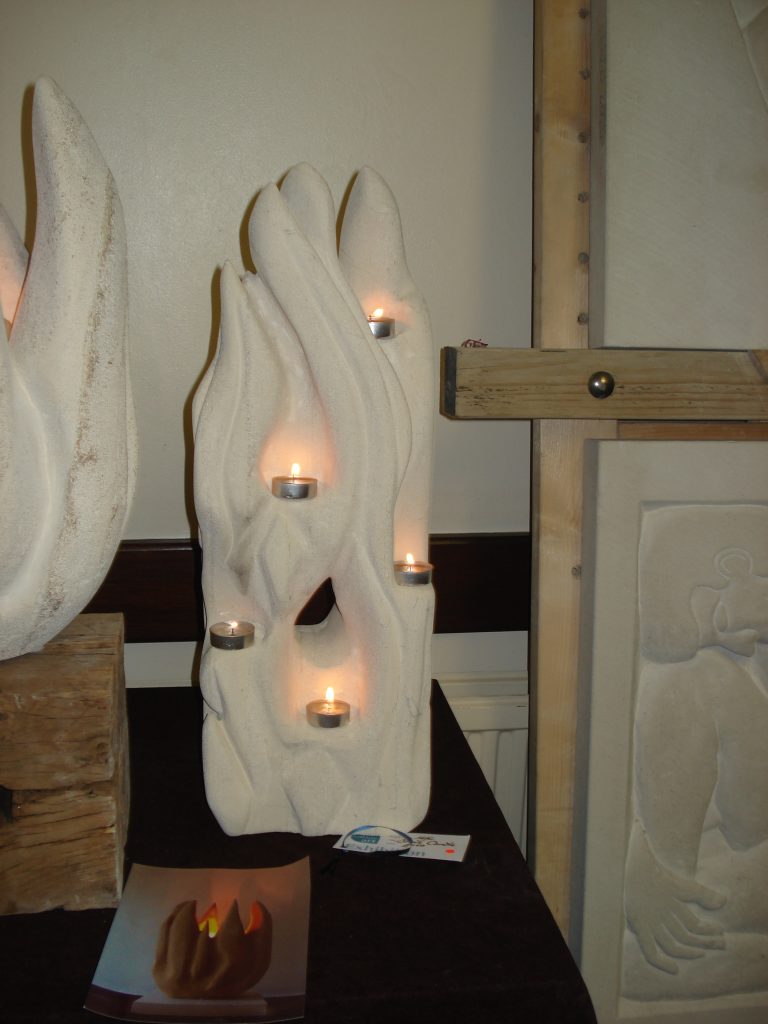 Gaynor – The owl & the pussycat fabric painting – which I believe is destined to hang in Malta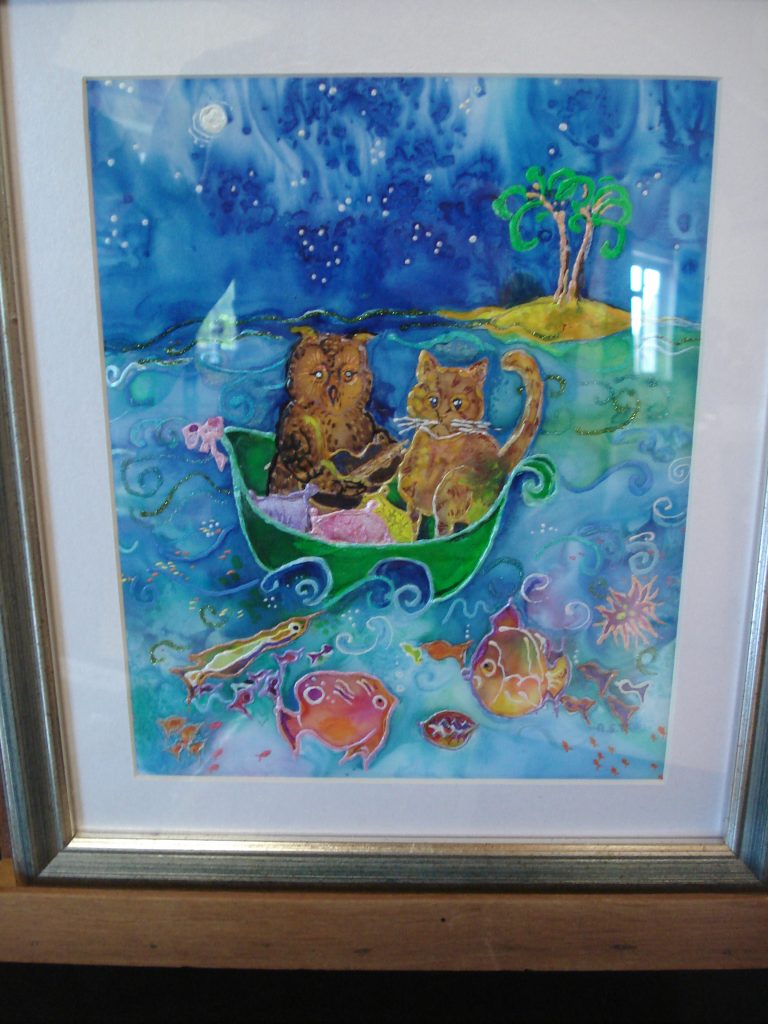 After the launch on the Friday I manned my stand thoughout the weekend joining some of the other artists in doing some work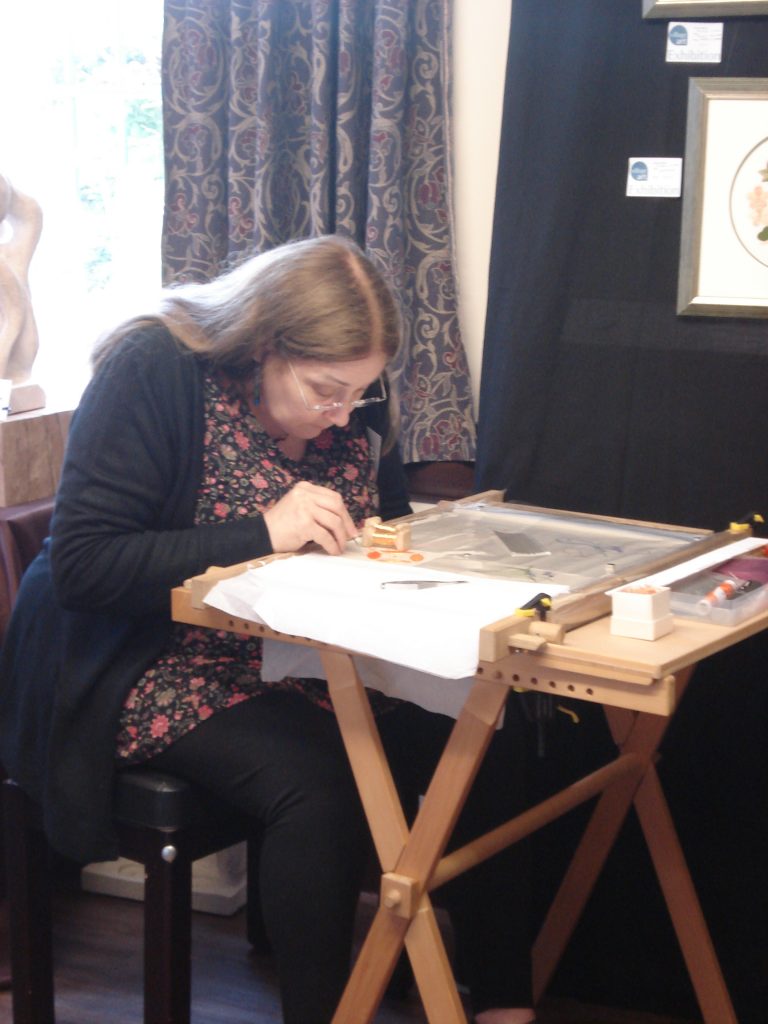 And chatting to visitors about potential projects.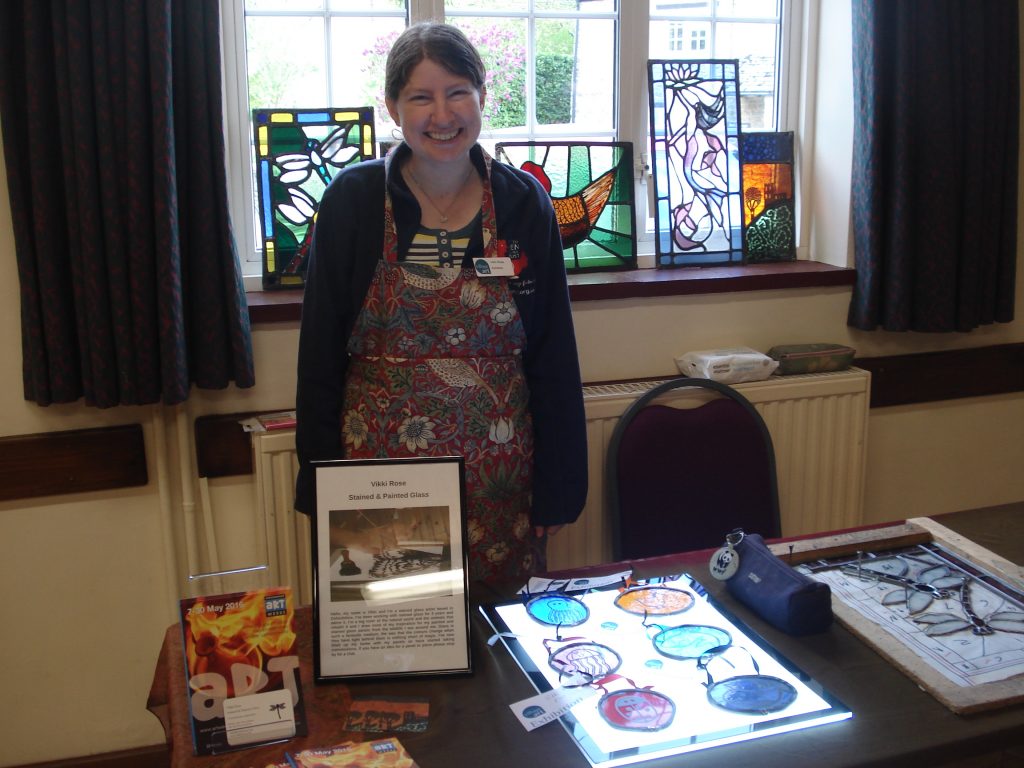 Even though my sales were modest (I sold 1 suncatcher) I really enjoyed my time at artweeks & hope to take part again next year.