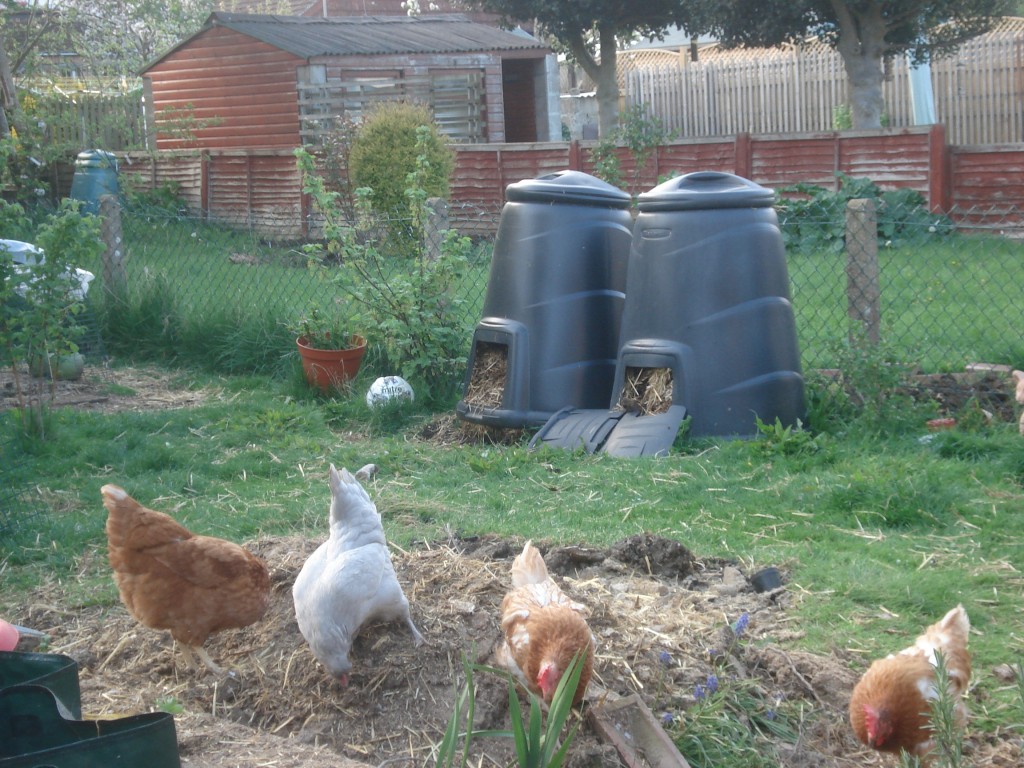 When I first decided to keep chickens cost was very much an issue so I bought them a wooden coop which gave them the house and run space they needed, but was a bit tricky in that it had to be painted with wood preserver (and chicken friendly wood preserver at that), was a bit of a pain to clean out and we had problems with red mite during one hot summer (although we managed to get on top of them quite quickly). Carmen (who lives in the other coop) lives in near luxury in a eglu which was left with us by a friend who went abroad & I had often had fantasies of upgrading the main flock to an omlet eglu cube. Trouble was they were so expensive, even second hand so my fantasies remained just that. The decision to upgrade however was taken out of my hands when the roof on their old house started letting in water. I was still dubious to invest in a new coop but had a look on ebay to see if there was anything suitable on there, the first look confirmed there was one listing that was exactly what we wanted, the moment came to put in a bid and we got it! It arrived just before the weekend so we had some dismantling and putting up to do. First the old coop had to come down: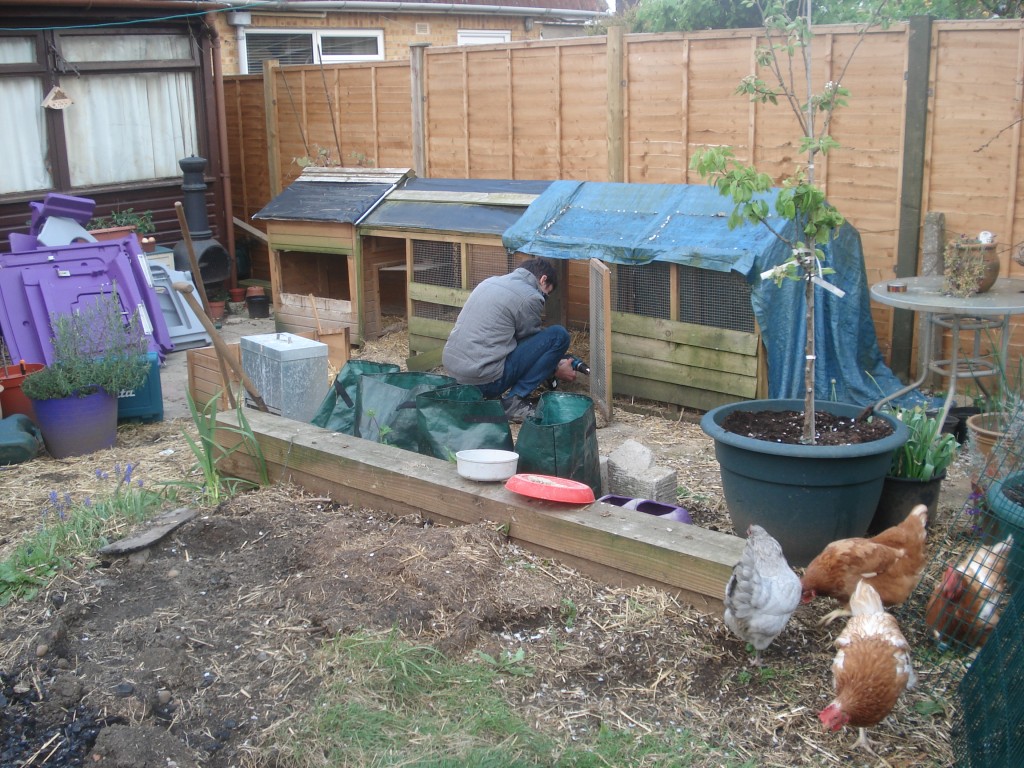 (The chickens were at points watching Jam but at this particular juncture I think they had found a tasty worm).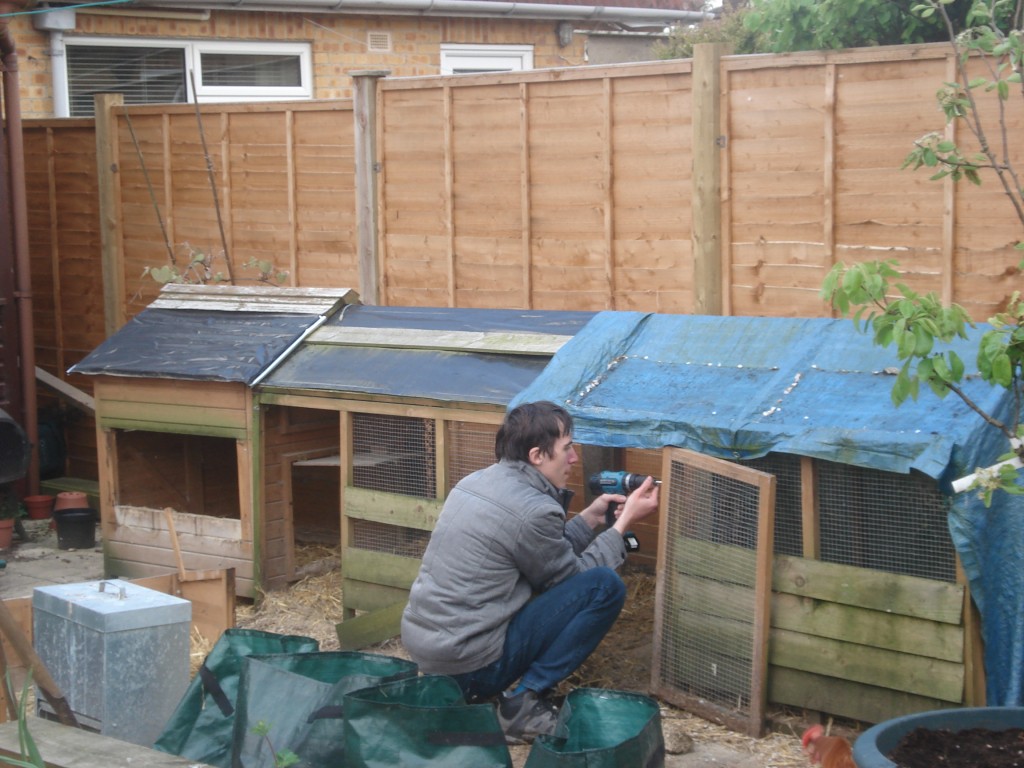 Then the new one went up (It had to be purple really)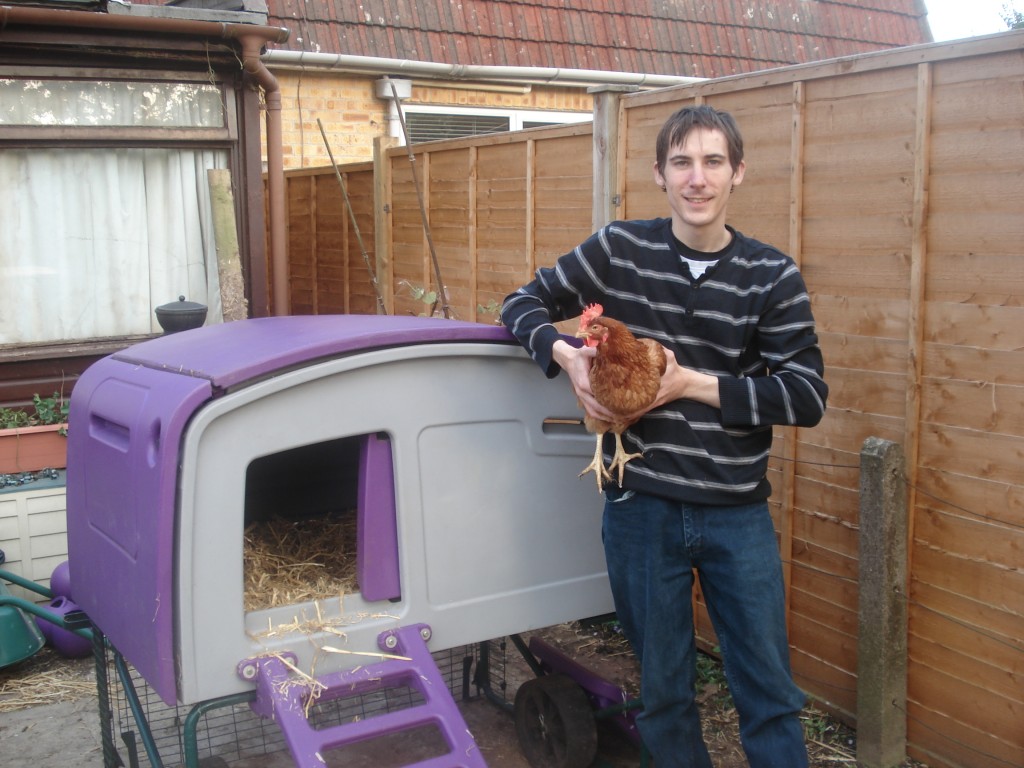 Myrtle (being head chicken) had to sign off that all the work was done to her satisfaction. Thanks to Jam's toolkit we had soon done the run as well.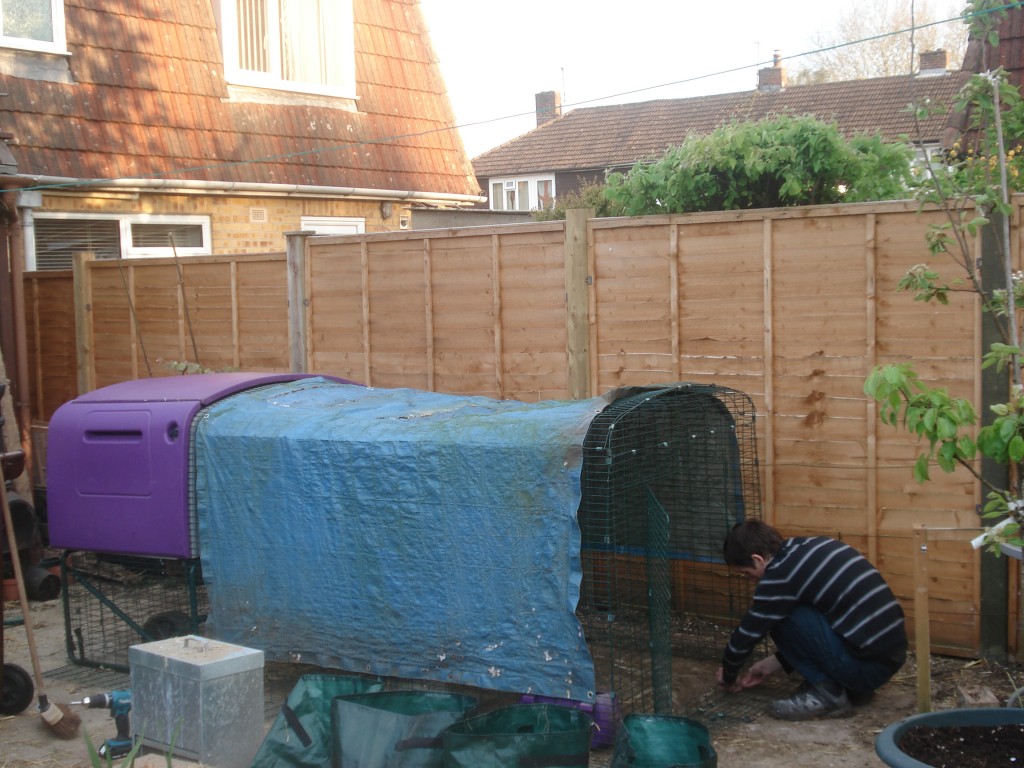 Already its proved a hit with the girls (apart from the ladder to the house which they are still getting to grips with).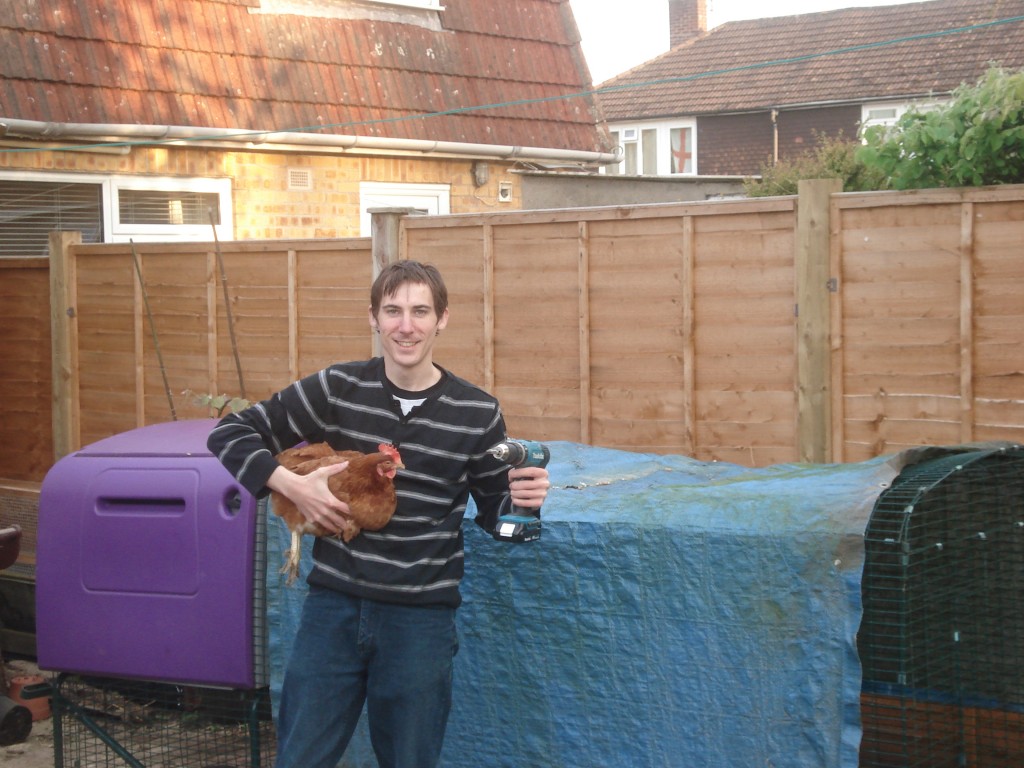 Myrtle checking out the workmanship.
This weekend wasn't all about hens though, we headed out for a nice lunch to celebrate Jam's new job at the Blue Boar in Witney: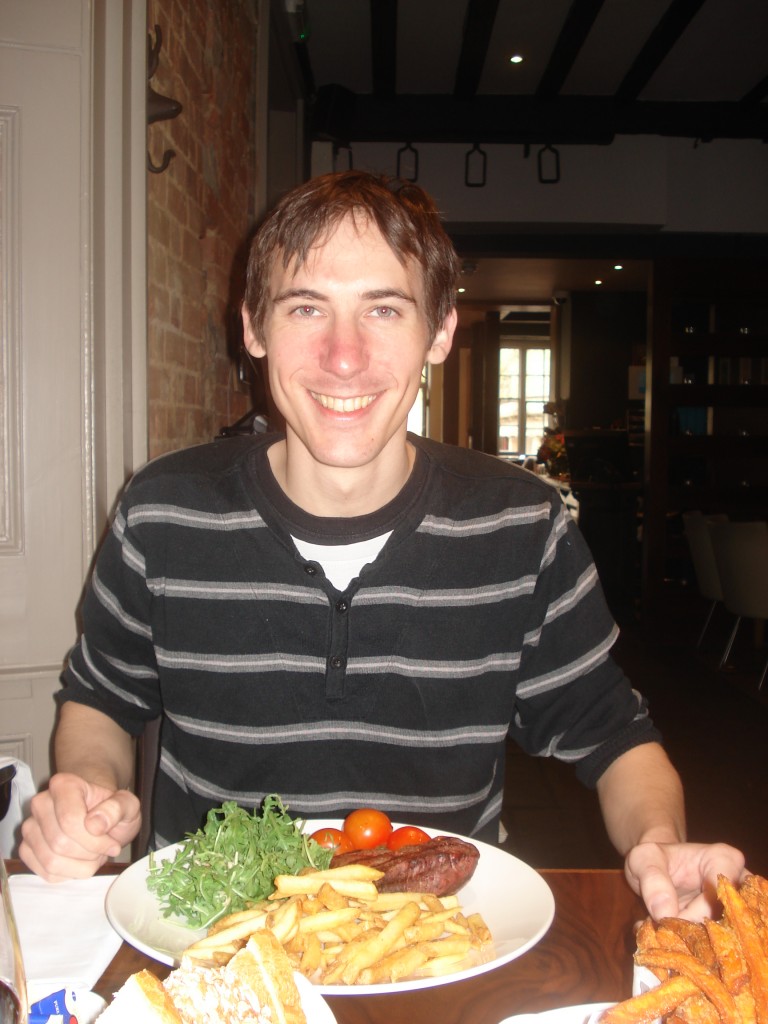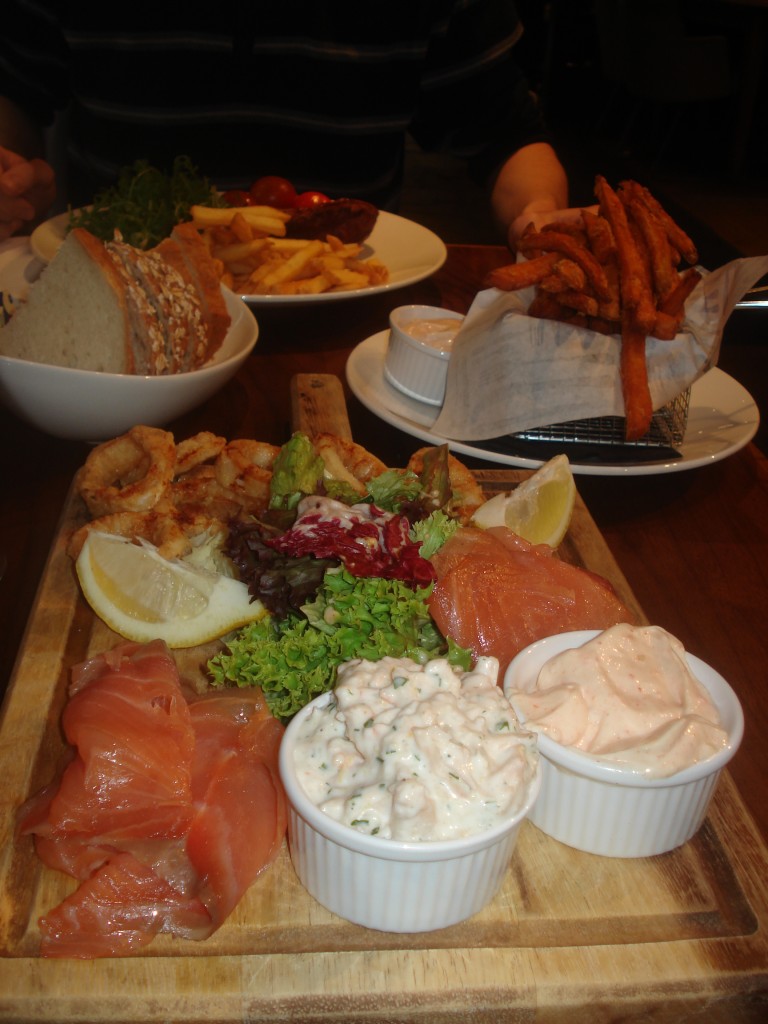 And enjoyed a lovely visit to Burford Garden centre (I had to be dragged out, its amazing)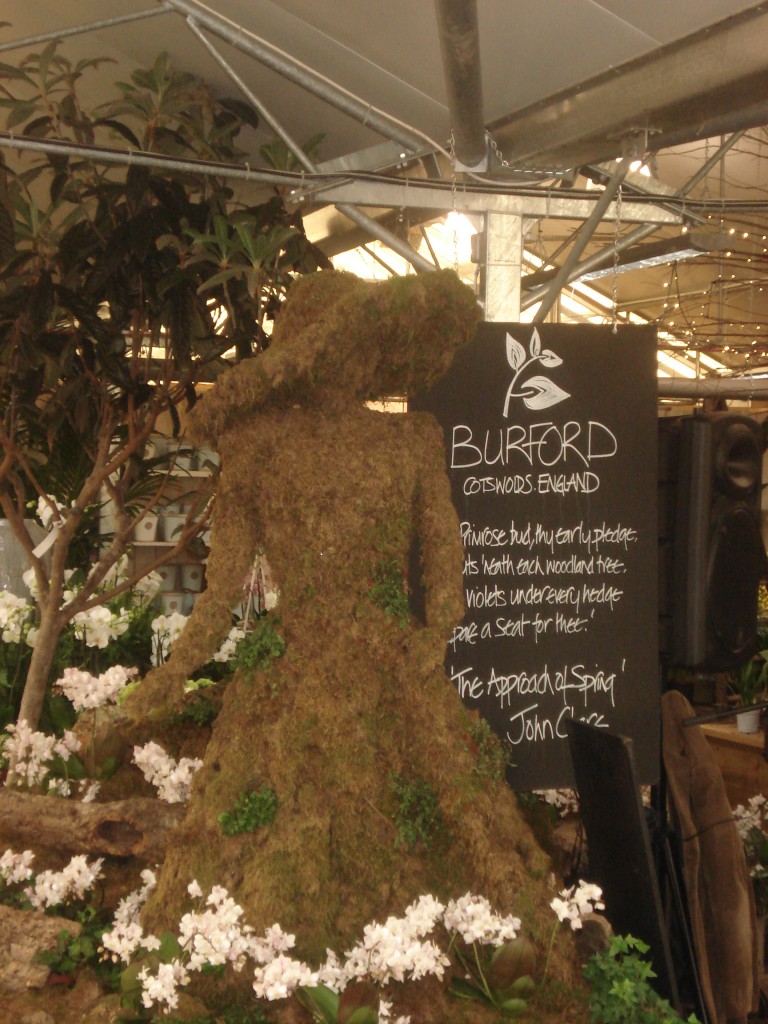 I'll definitely be going back!