So you may remember a couple of weeks ago I attended a sock workshop at Oxford Yarn Store, it was to finally convince myself I can do socks and it was great to knit with a tutor who could pick up anything I was doing wrong or unintentionally making more difficult for myself. I signed up for the lace course for pretty much the same reason, I understood the charts but somehow my lace would always turn out a bit less than satisfactory & frogging was the natural end to most of it. I'm so glad I decided a lace class was a good idea, first off we had the same fantastic, patient tutor James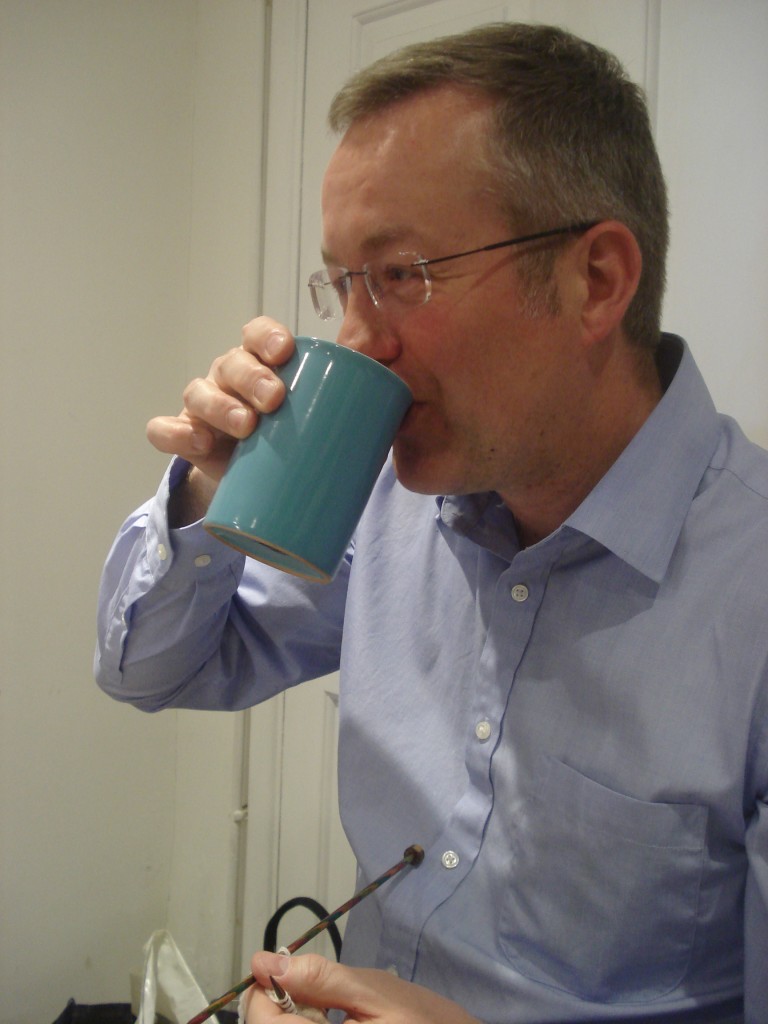 The other ladies on my class were lovely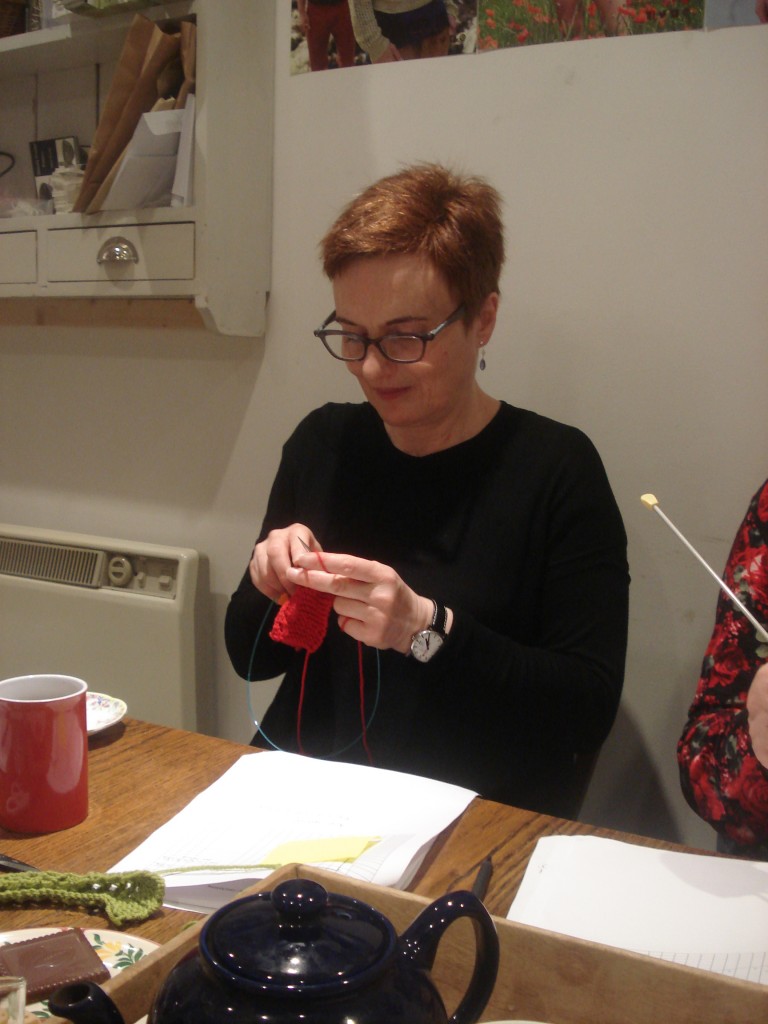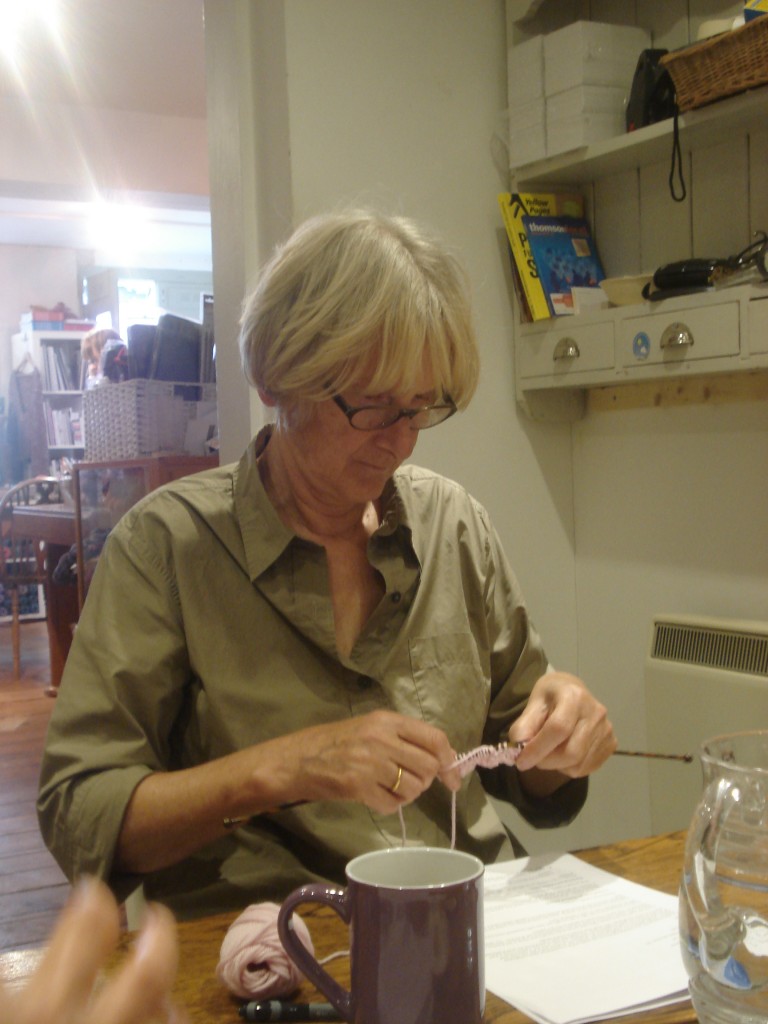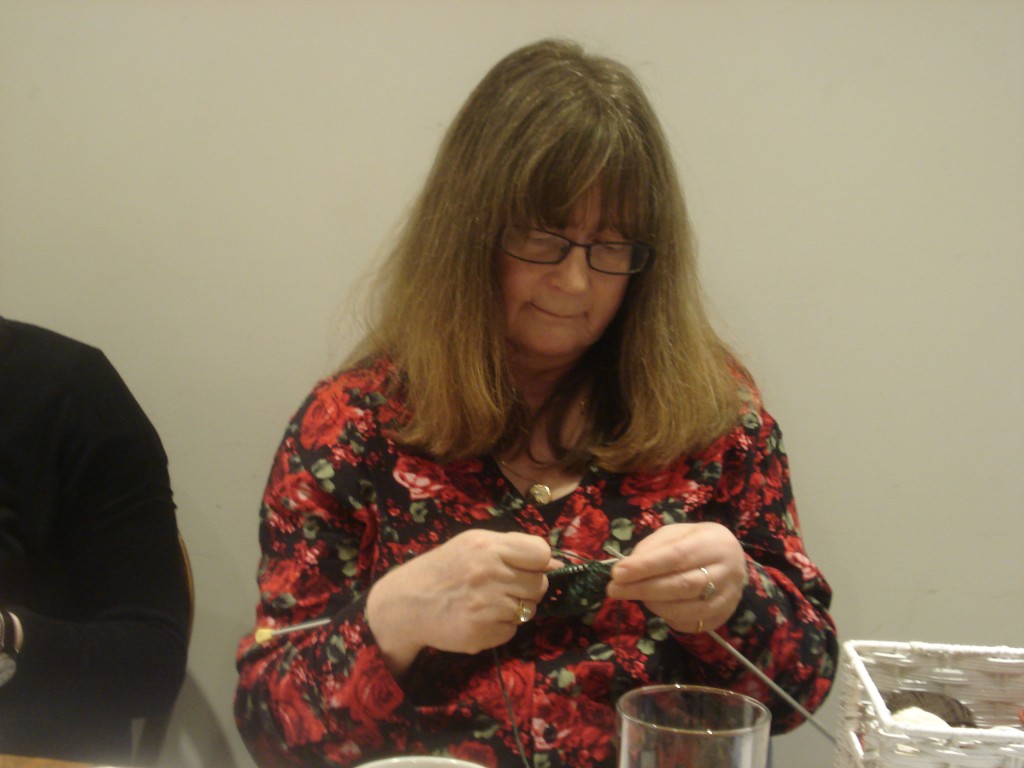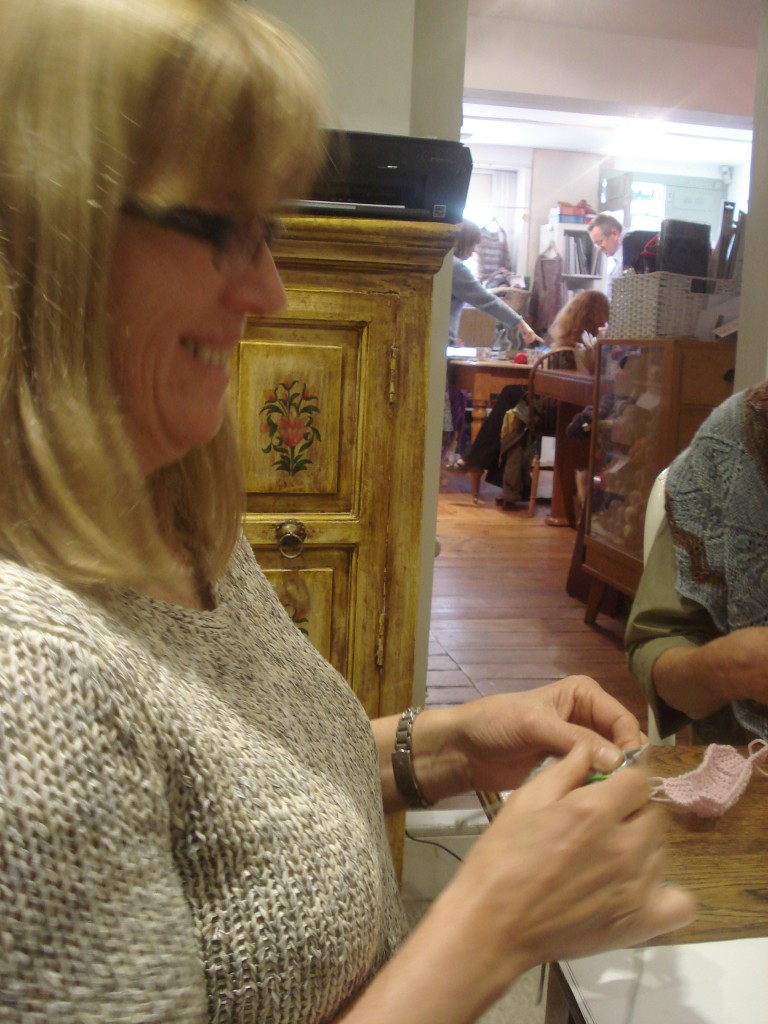 The tea flowed and so did the lace. First up I had to pick my colours, tough choice.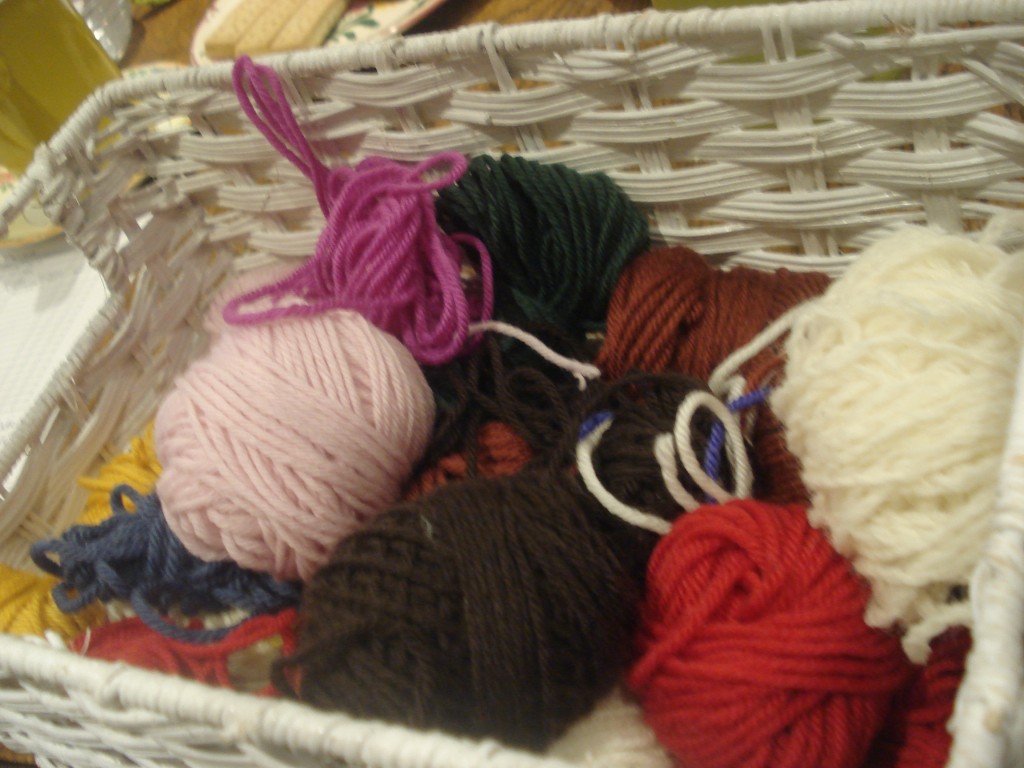 First up lace in the middle of a row, formed by manipulating the stitches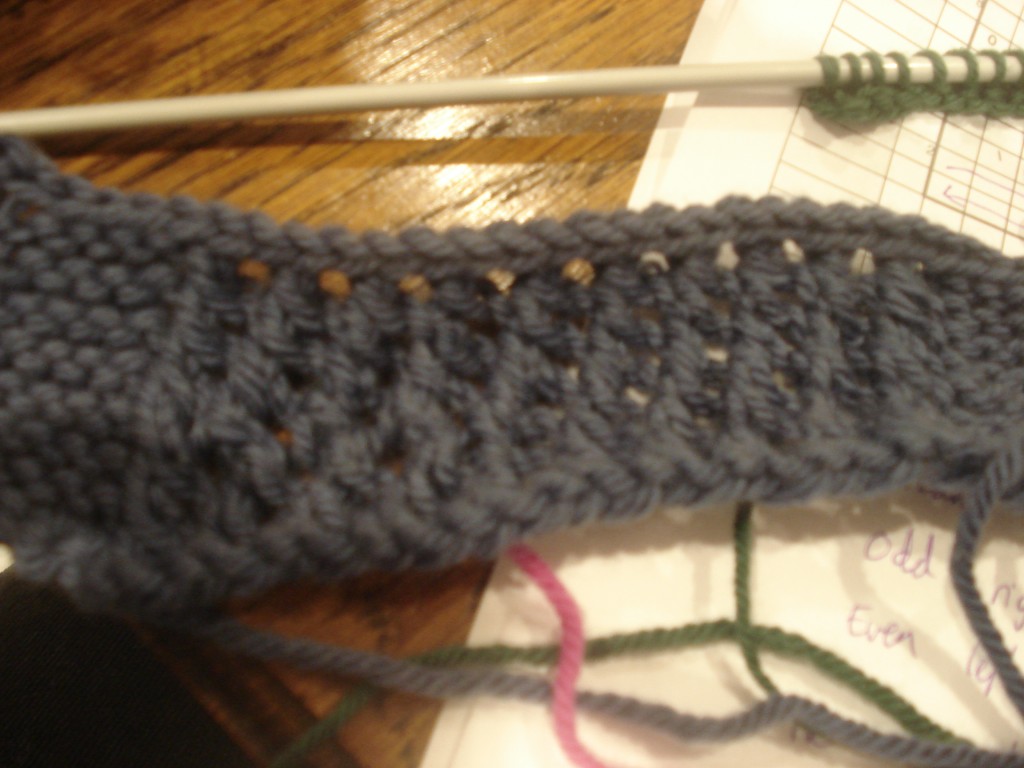 Simple but effective. Then came out the charts (with obligatory post it notes to mark which row I was up) to and we had a go at some diamond patterns.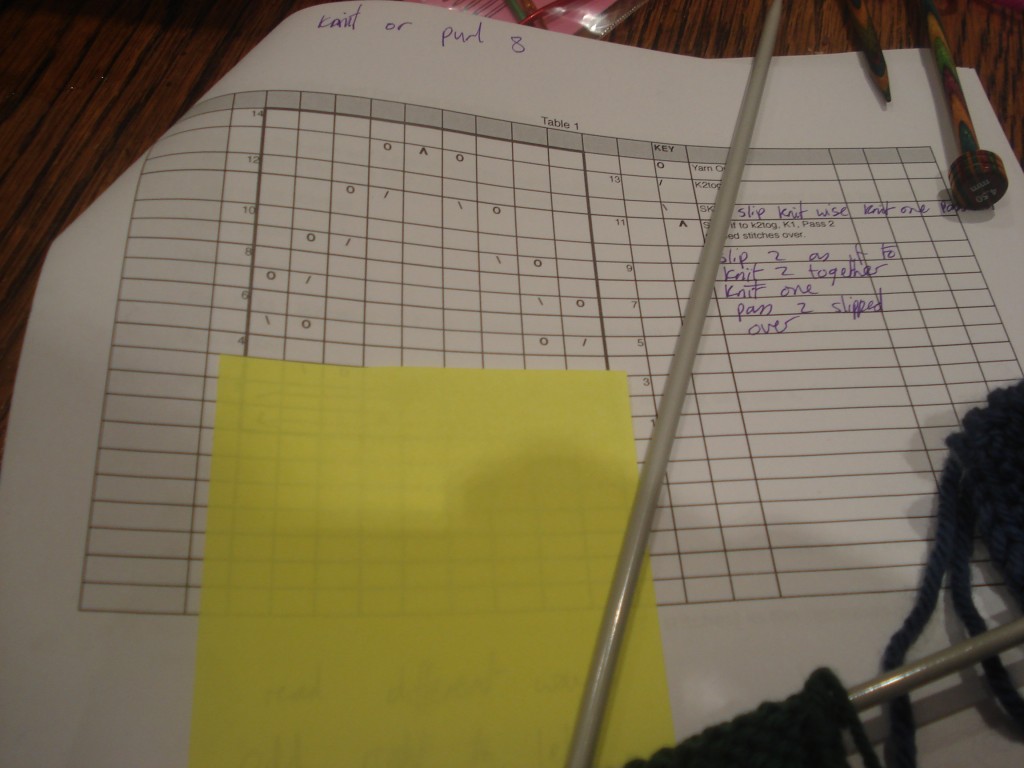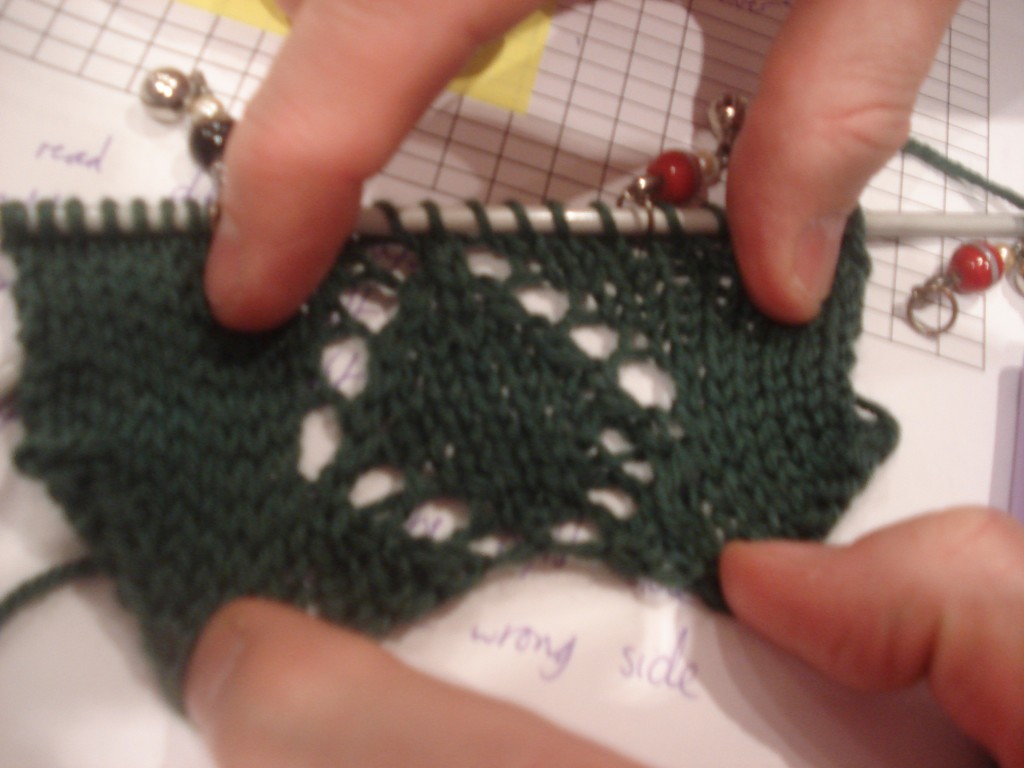 The knitter sat opposite me was knitting much faster & actually seemed to be knitting backwards! Amazing to watch: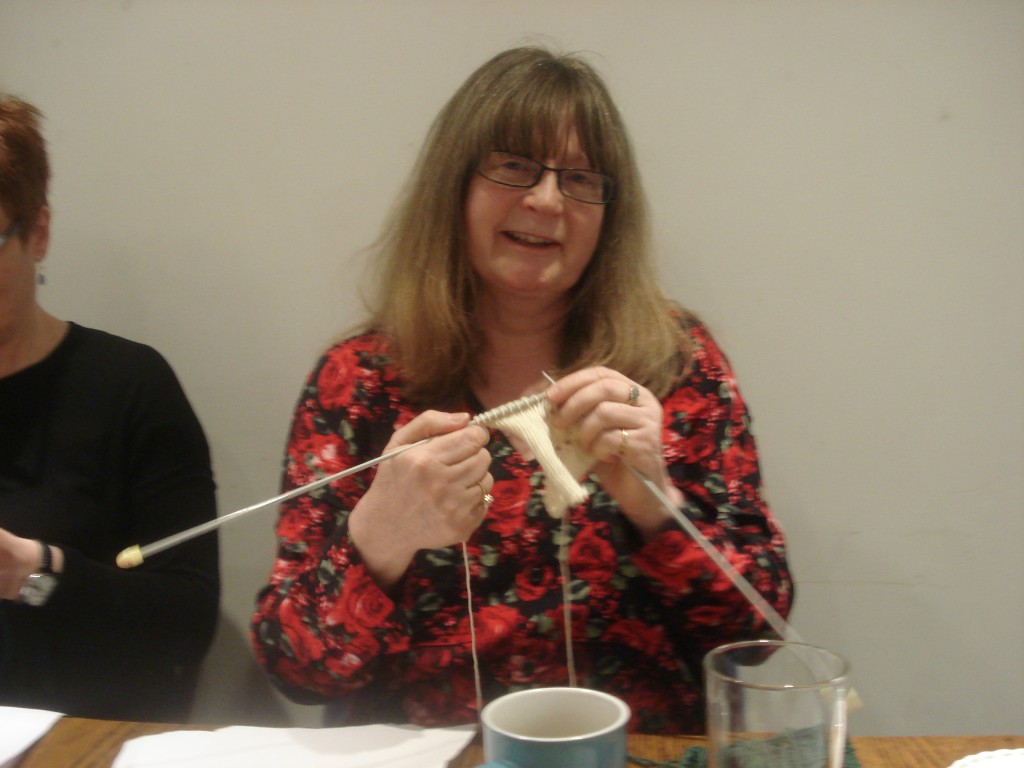 And some very pretty samples
I left with some very pretty Italian laceweight yarn (possibly destined for a wedding shawl) and a wave and fan scarf pattern from the class that I hope will work perfectly with some yarn from my stash. Obviously after all that hard work myself and the lace samples deserved to unwind with a nice glass of vino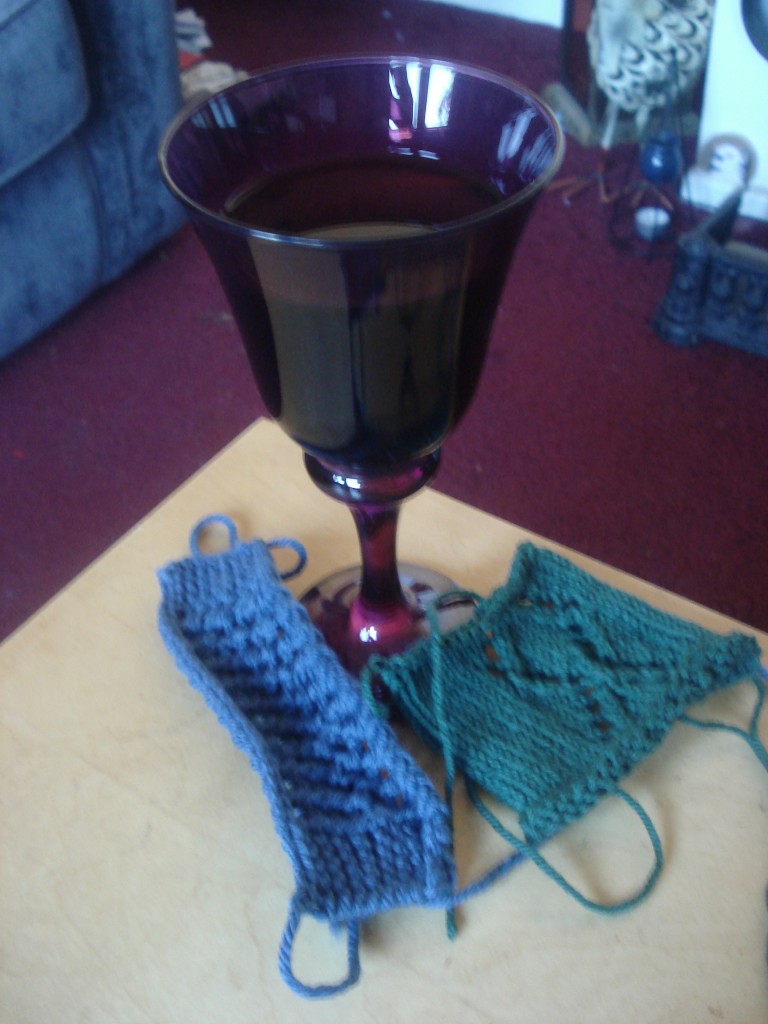 Thank you Oxford Yarn store I'm sure I'll be back soon