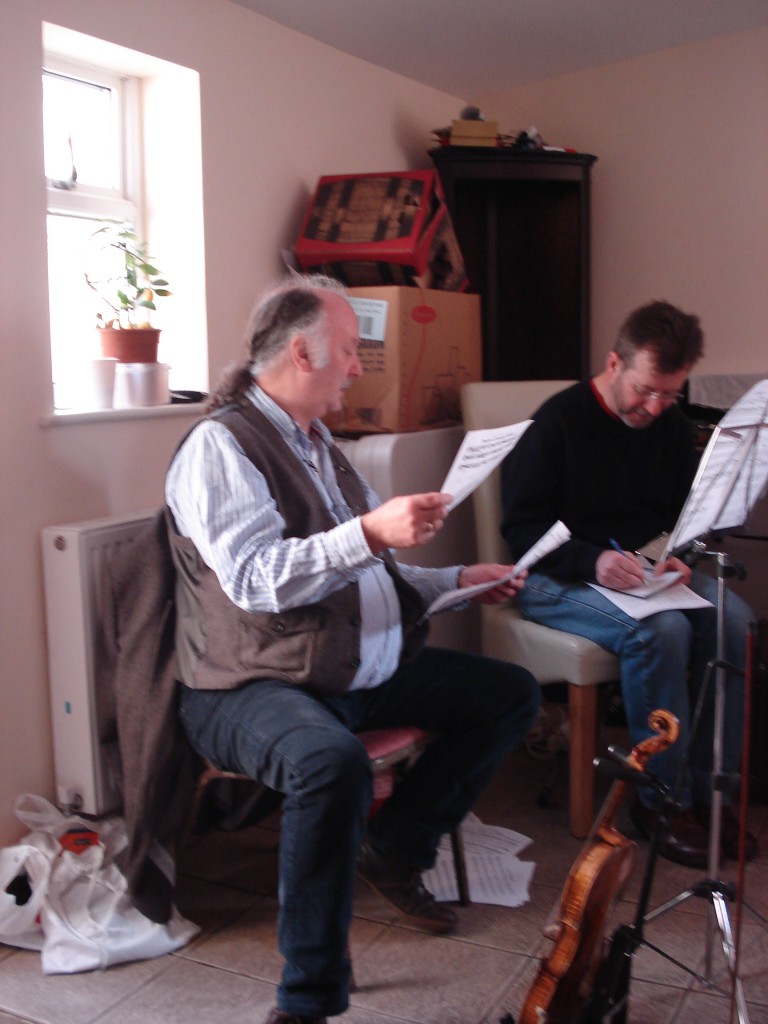 This weekend I was lucky enough to attend the Blowzabella weekend of French dance & tunes at Wantage. Those of you who are long time readers of this blog may remeber that I wanted to go last year but alas my friend Beth was getting married on the same day and there was some rather important bunting to deliver!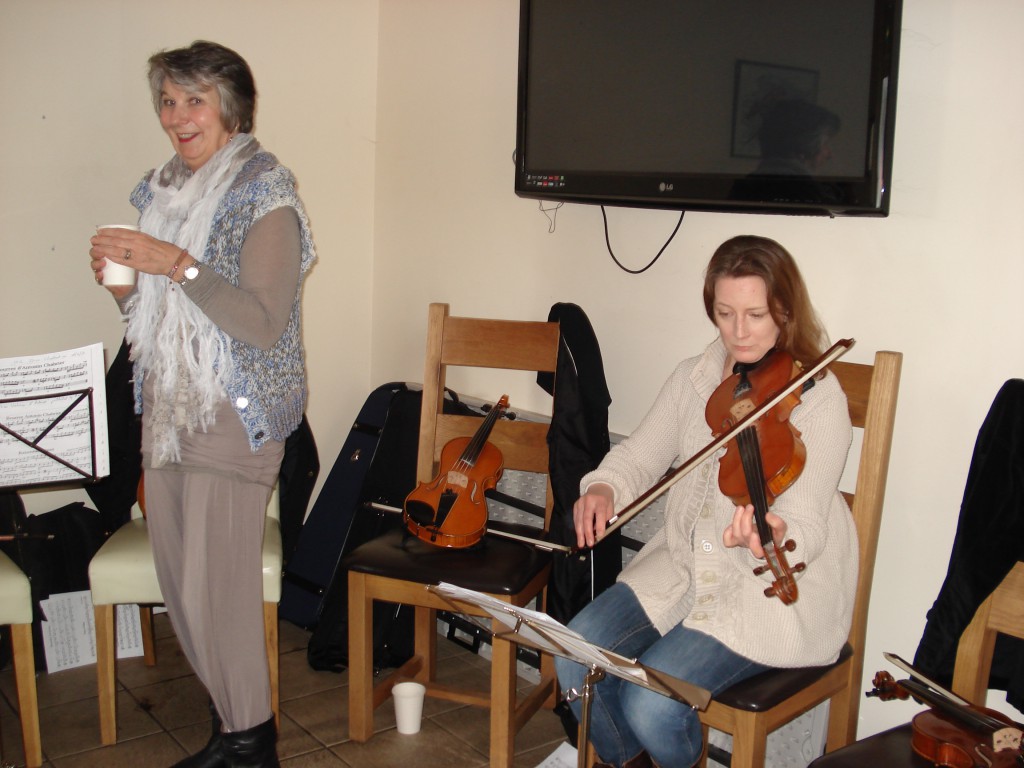 The weekend was set across 3 venues, my favourite being the Shoulder of Mutton, which despite its name is well known locally for scrummy vegetarian food (we were lucky the course also had the option for lunch & dinner which I took them up on). My main time was spent in the strings group with fantastic tutor Dave Shepard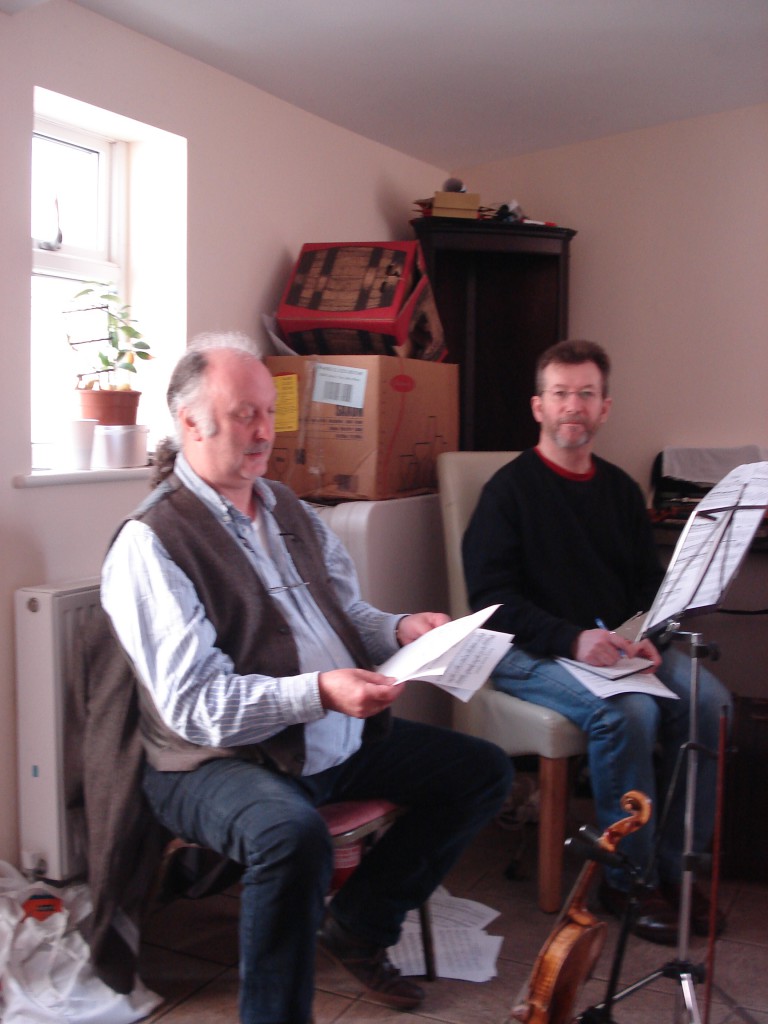 it seems that playing folk fiddle is a very small world indeed as I also ran into my friend Karen, who I met for the first time at Strings at Whitney 5 years ago. She was in attendance with her partner (also a musician, Ewan).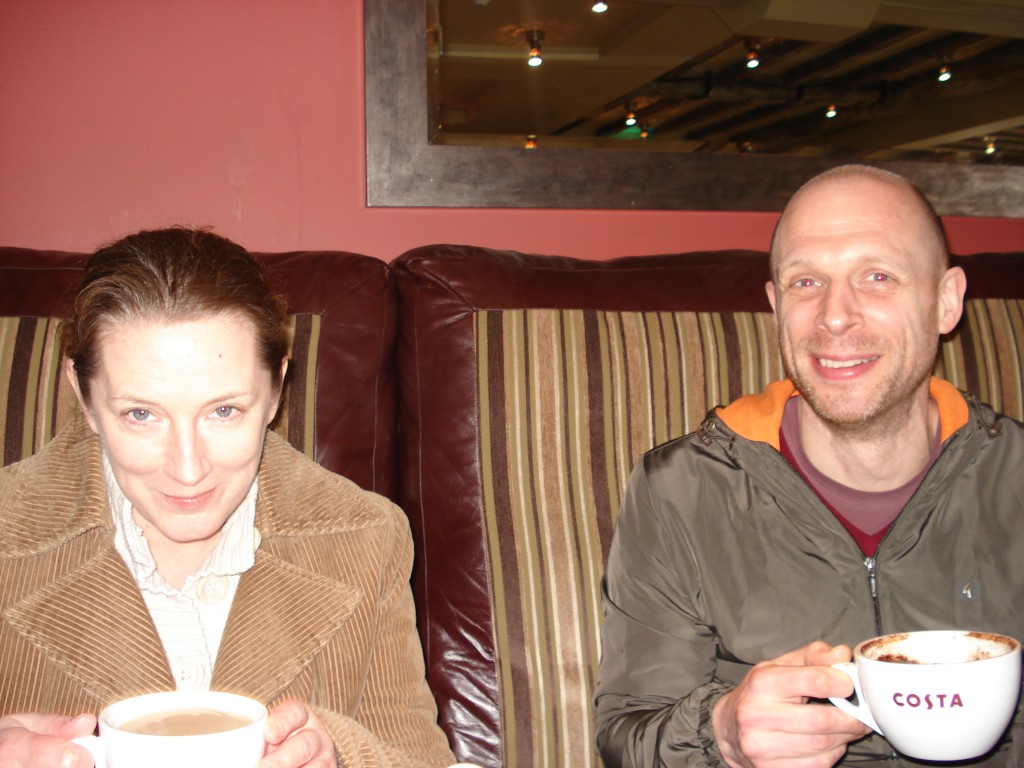 As well as playing in our sections we also got put into bands together to be taught by the different tutors. Here is Andy (sadly we didn't get any recipes out of him)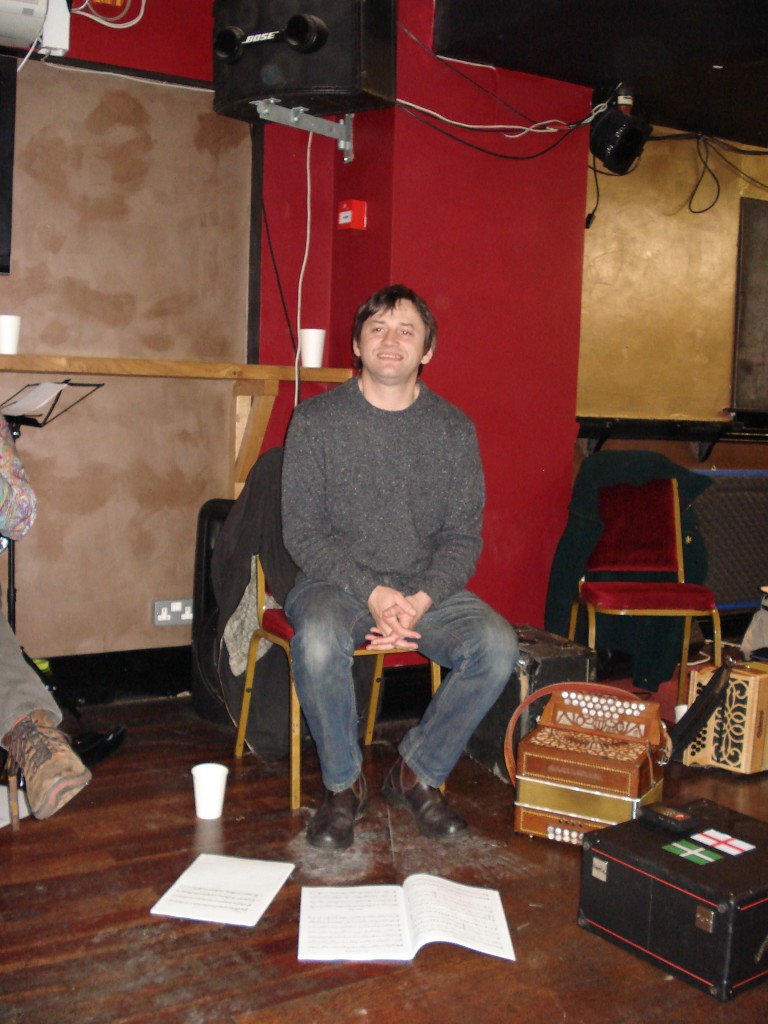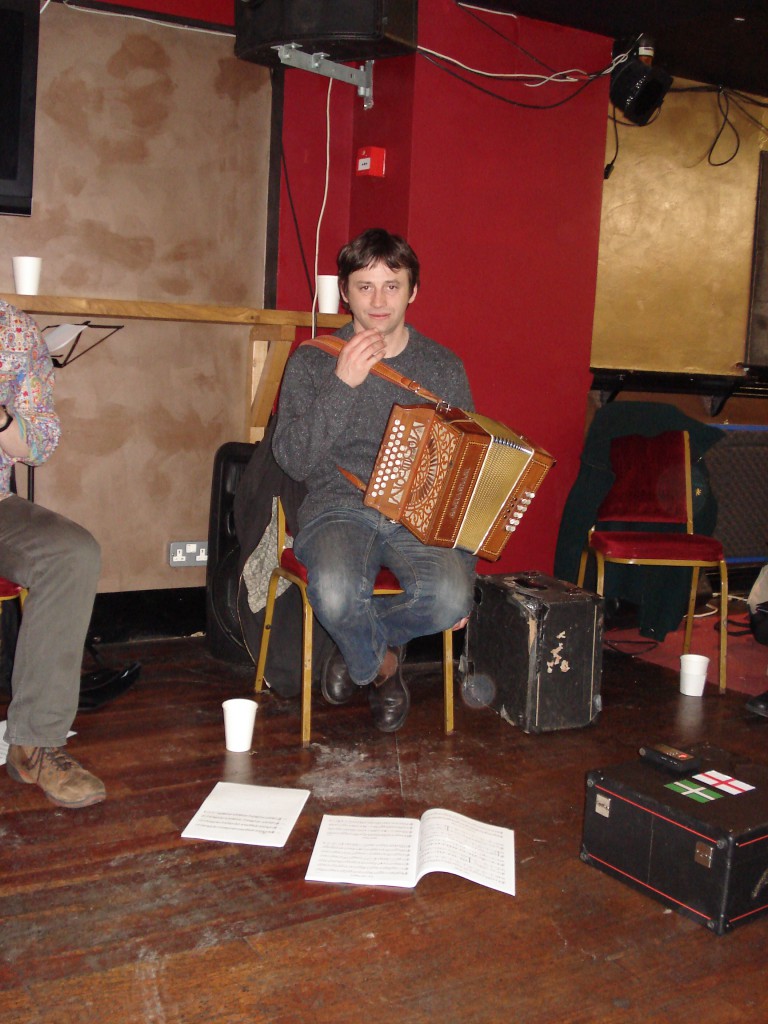 and some of the rest of our band (this guys box sounded lovely & happily he was sat next to me 🙂 )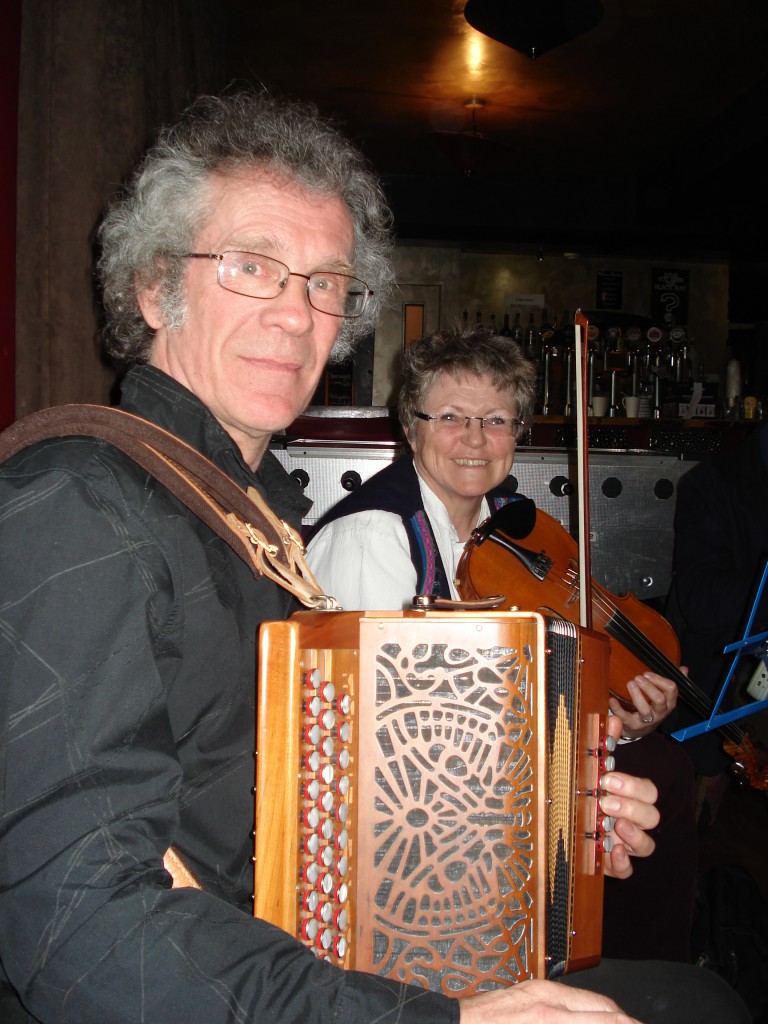 And our final tutor was Jo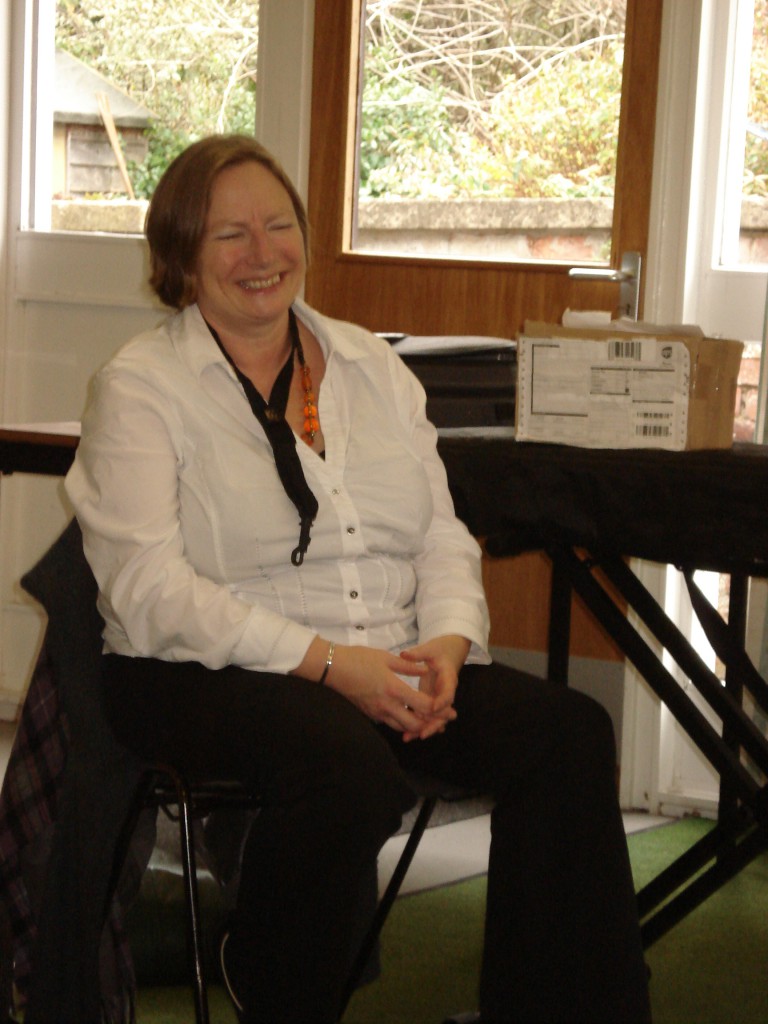 I had a fantastic weekend, learnt some new techniques (including en coulee bowing, which was interesting & quite hard) and some fantastic tunes including Chasse Pin which you can see Andy expertly playing here. Thanks to all the tutors and Jeremy Tozer (in the blue on the left) for organising, I think there is a fairly high chance I'll be back next year (or put another way wild horses couldn't keep me away).