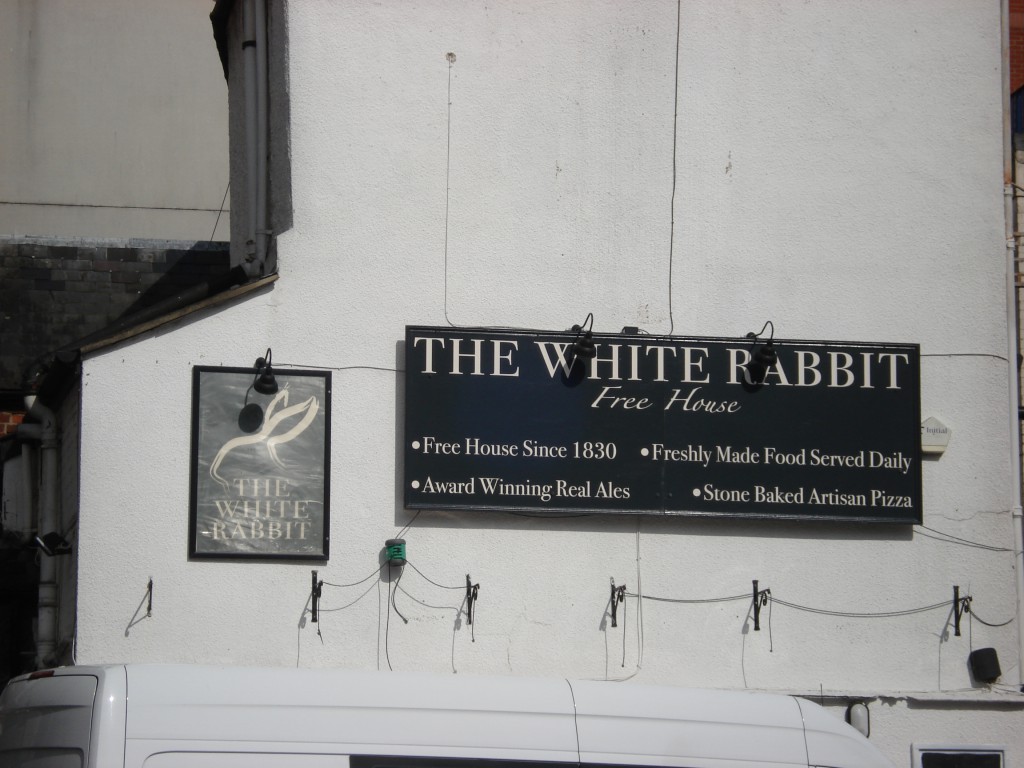 It seems I have white rabbits somewhat on the brain of late, it all started with the renaming of a pub which rather conveniently falls on my way from and to work and serves possibly the best cheesy garlic bread I have ever tasted! (no mean feat, I think you will agree).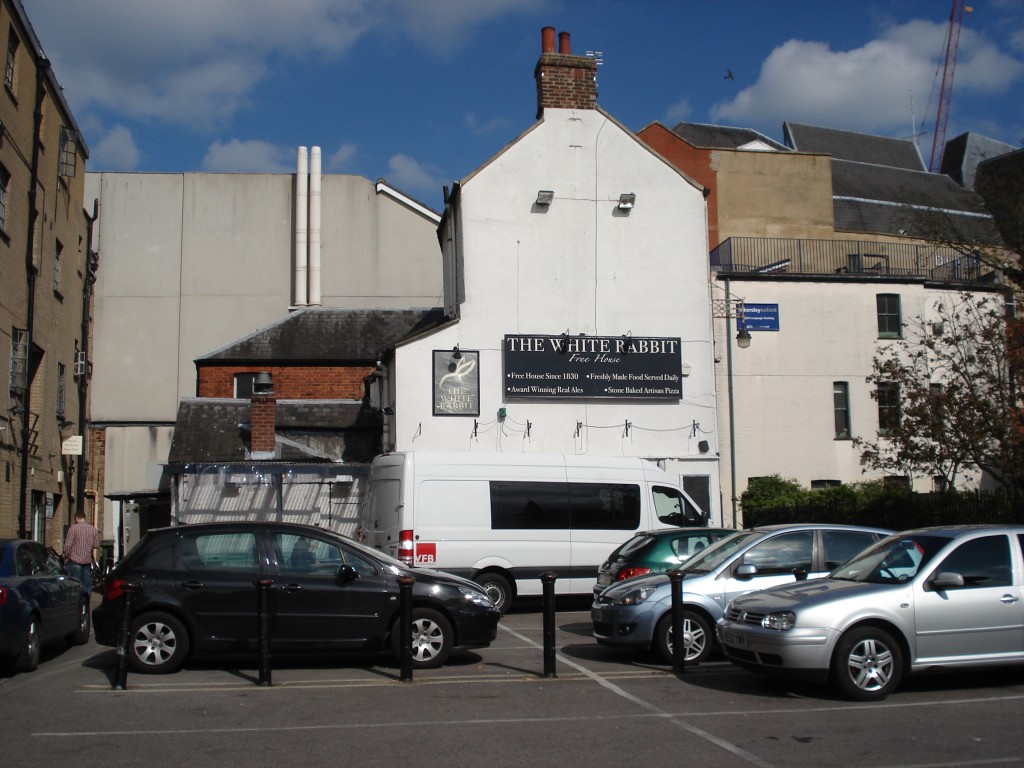 Then I found myself drawn to this lovely rabbit print in local Haberdashery Darn it and stitch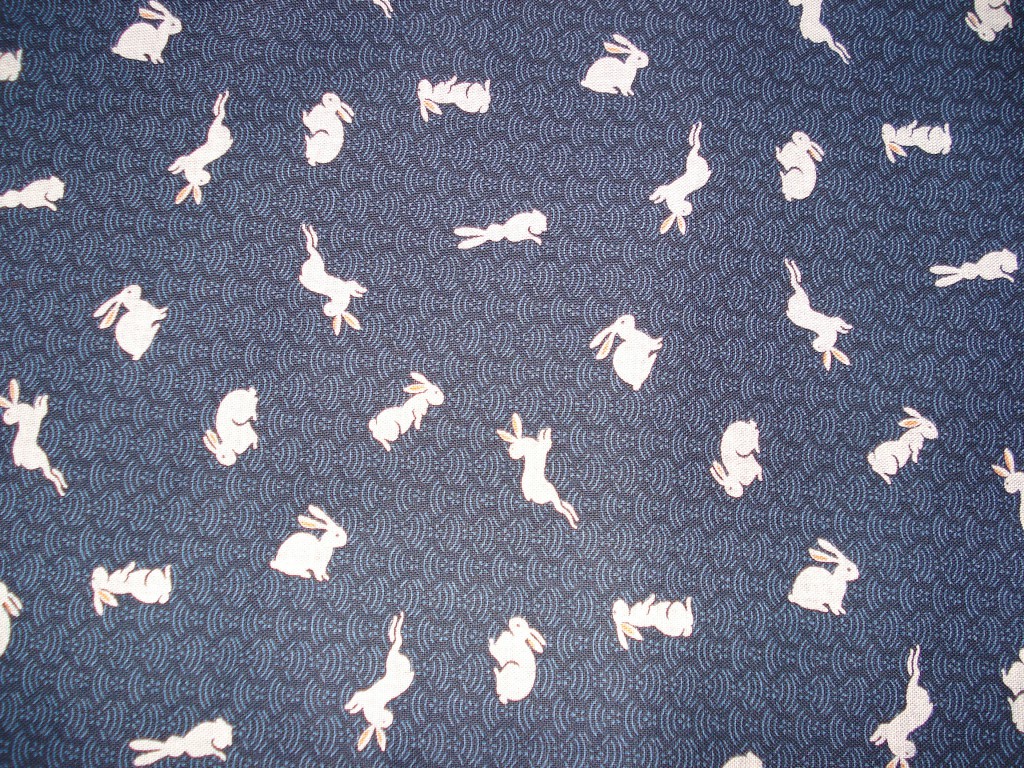 (if you are ever in Oxford I recommend you go, its tiny but they manage to cram almost everything into a really small space). I'm going to make it into a summer dress but I guess it has to take its rightful place behind the butterfly print dress (cut out but not assembled, it was meant to be ready for Korea but I was too busy applying for jobs to get it finished, which was a shame, but butterfly print dresses seem to be very en vogue this year so all is not lost! )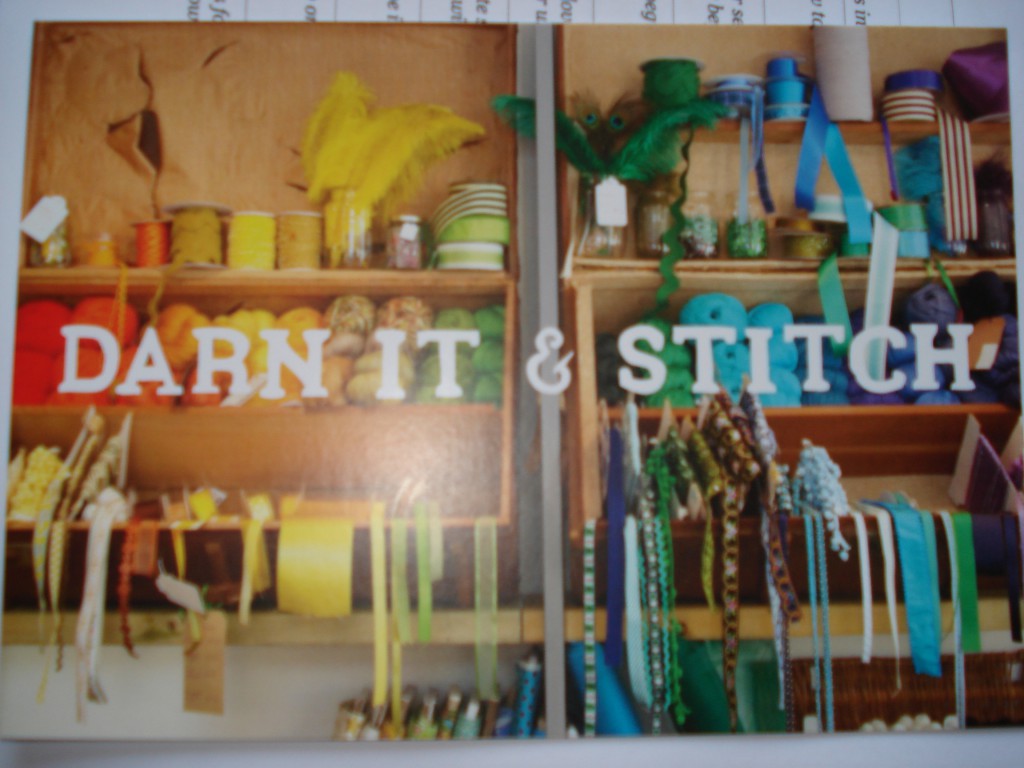 (The lovely postcards from Darn it & stitch, I've got one pinned on my desk at work :-).
My final white rabbit item is one I haven't purchased yet but its definitely on my wish list, when I was in the pub I saw they had a white rabbit light switched on behind the bar, having had a look for something similar I came across this delightful object (which also happens to be a light as well, I think it would look great nestling on our chest of drawers in the spare bedroom!)