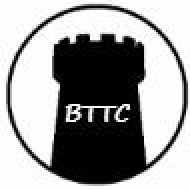 I've been thinking of opening an etsy shop for a little while now, but having thought about it each time I got scared by the thought that I would do something wrong or that actually no one would want to buy the things I produce (my friends have been receiving my handmade jewels ever since I did my Jewelery course in London but I've never sold any of them properly really, apart from at a small work fair where I sold a couple of pairs of earrings). But I'm now very pleased to say my little shop is ready at last! My lovely Jam helped me make a simple 2 colour logo, I was originally thinking of calling my shop Back to the Castle Industries, but that made it sound a bit like a scary multinational rather than me beavering away at my desk late at night, so I dropped the Industries bit so now we are just Back to the Castle, same as the blog :-).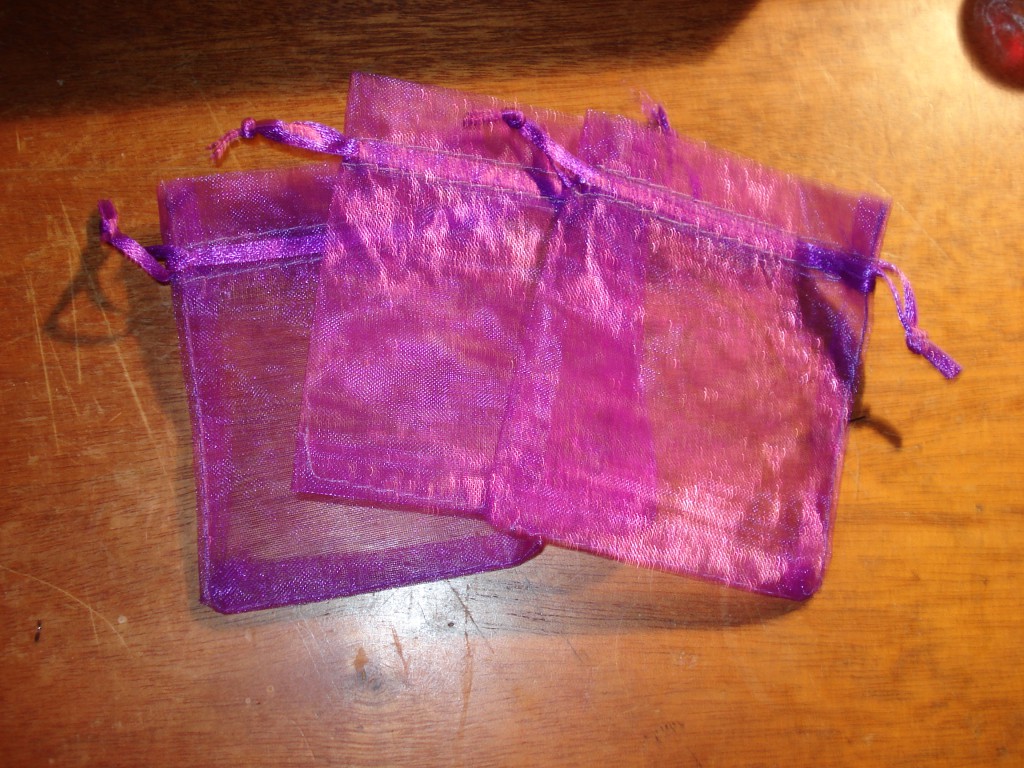 I'm now busy uploading all my finished things. I ordered some pretty Purple organza bags & crepe paper for packaging and custom stickers so all orders should be sent out wrapped in purple in a little bag with a personalized sticker (got really excited when these were finally printed and sent through the post to me).
Jam and I have also made a deal that we'll drink the bottle of cava that I got for my birthday once my first sale has been made.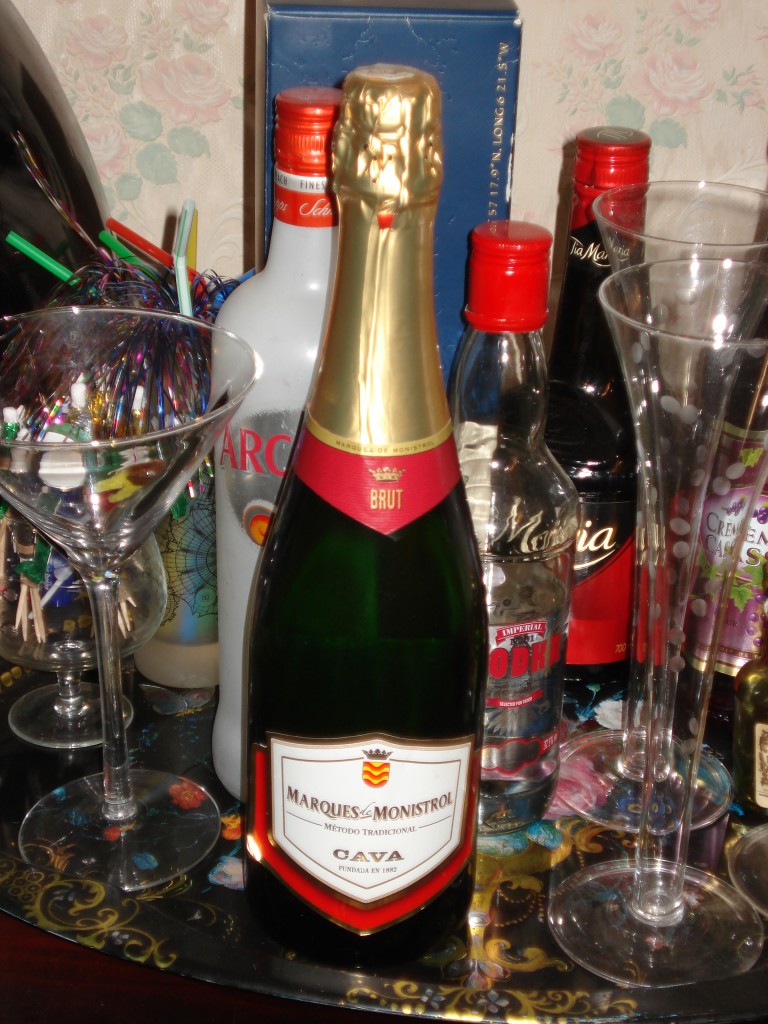 It's standing by in full view so that no one can sneakily open it before the moment has arrived. Here are some of the lovely things I've made and put on my site, I think I need to improve my photography a little and I must say listing things is all a bit of a steep learning curve at the moment. However it is started & like the blog I hope I'll get better at it in time. These are mostly what I call my charm earrings, all on silver ear hooks, simple yet stylish (and importantly not to heavy, I hate earrings that make my ears hurt). .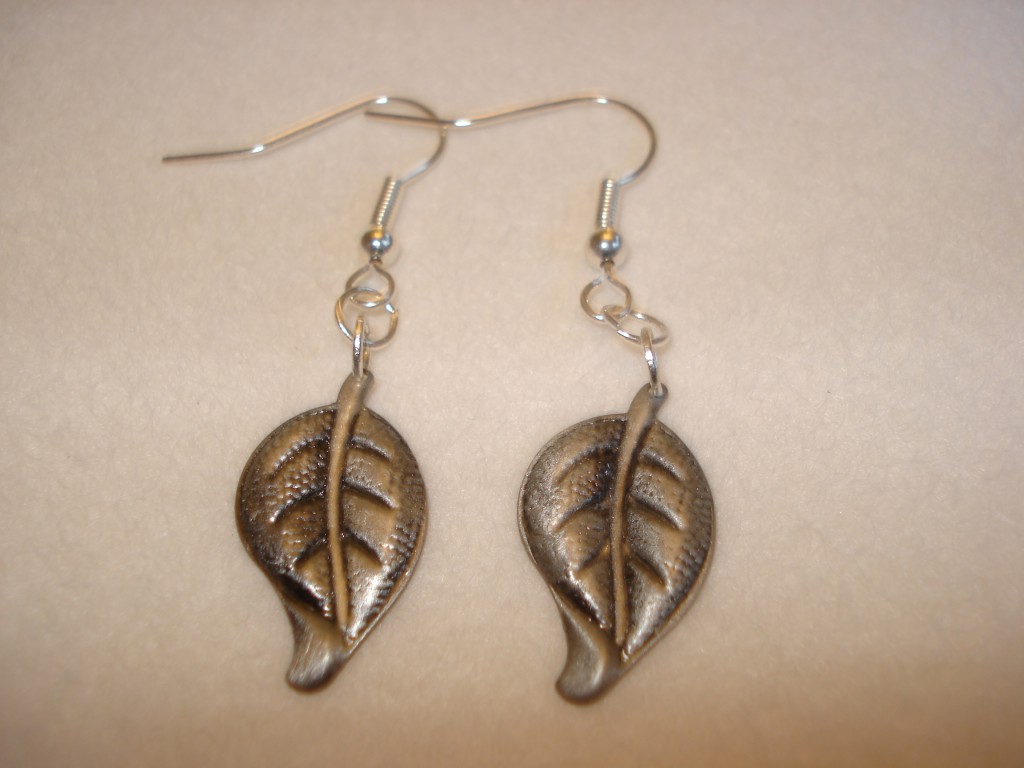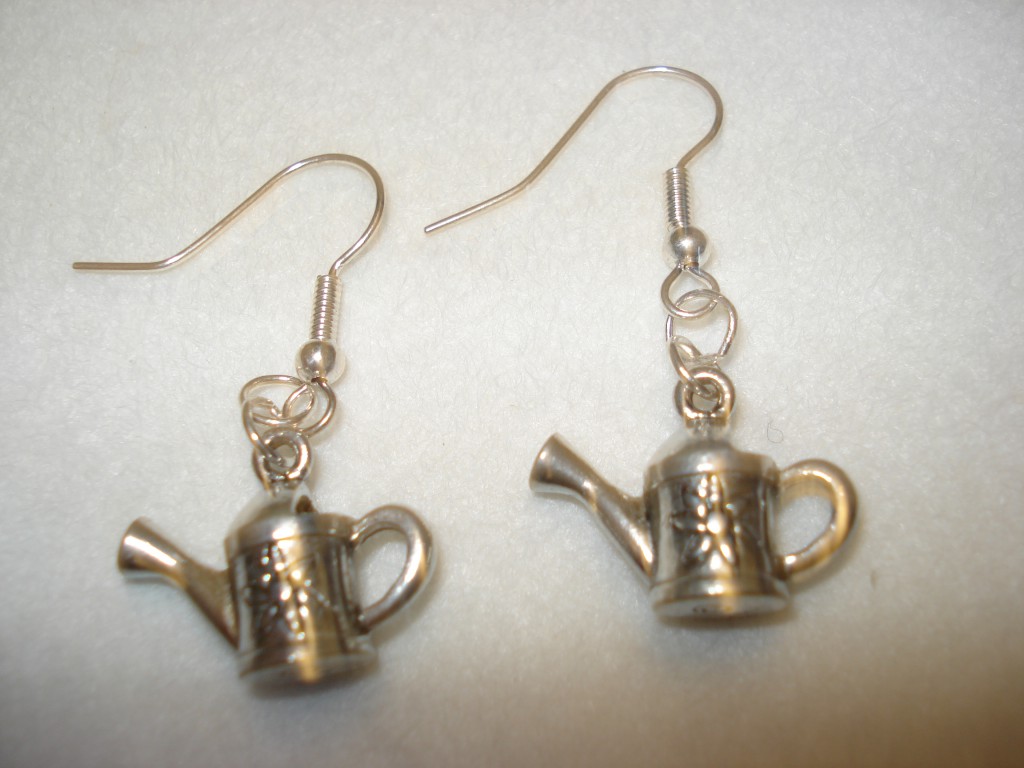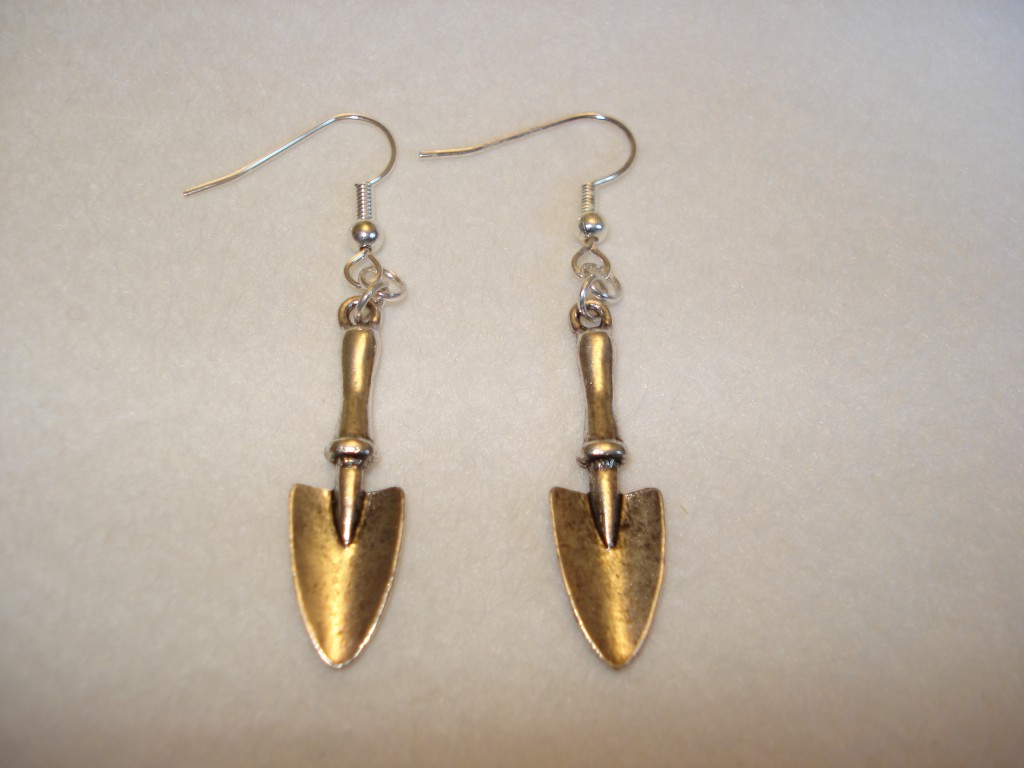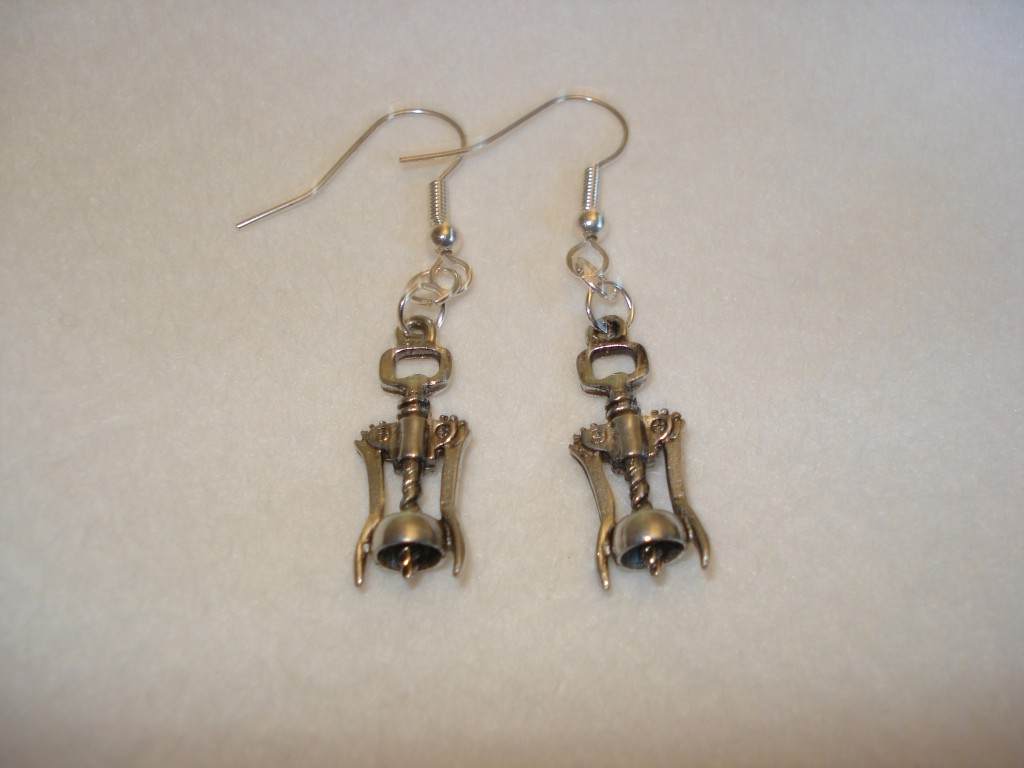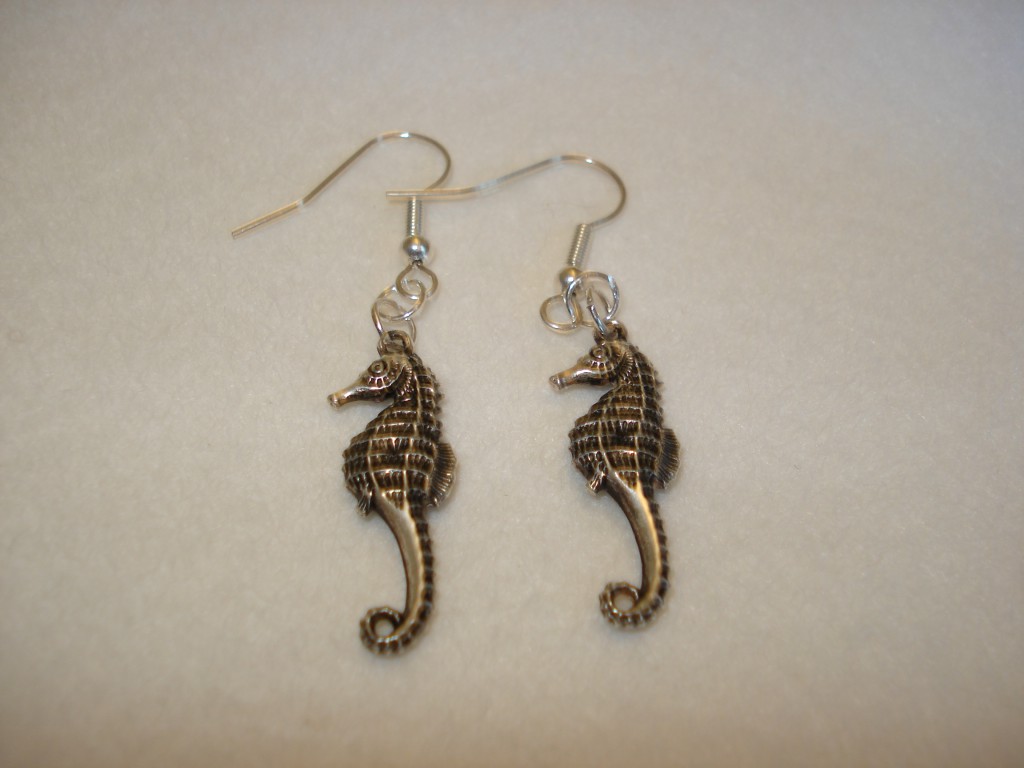 Here are a couple of my glass creations, need a better day/more light to photograph the rest of the glass makes I think, maybe they'll be some good reflected light if it snows before Christmas?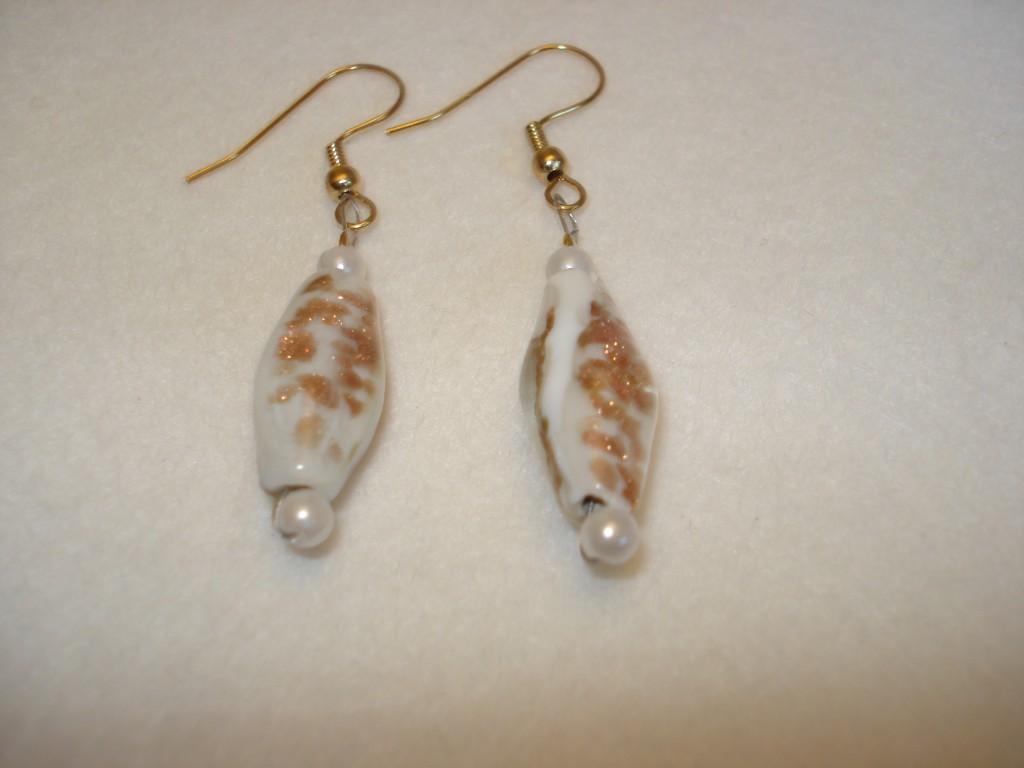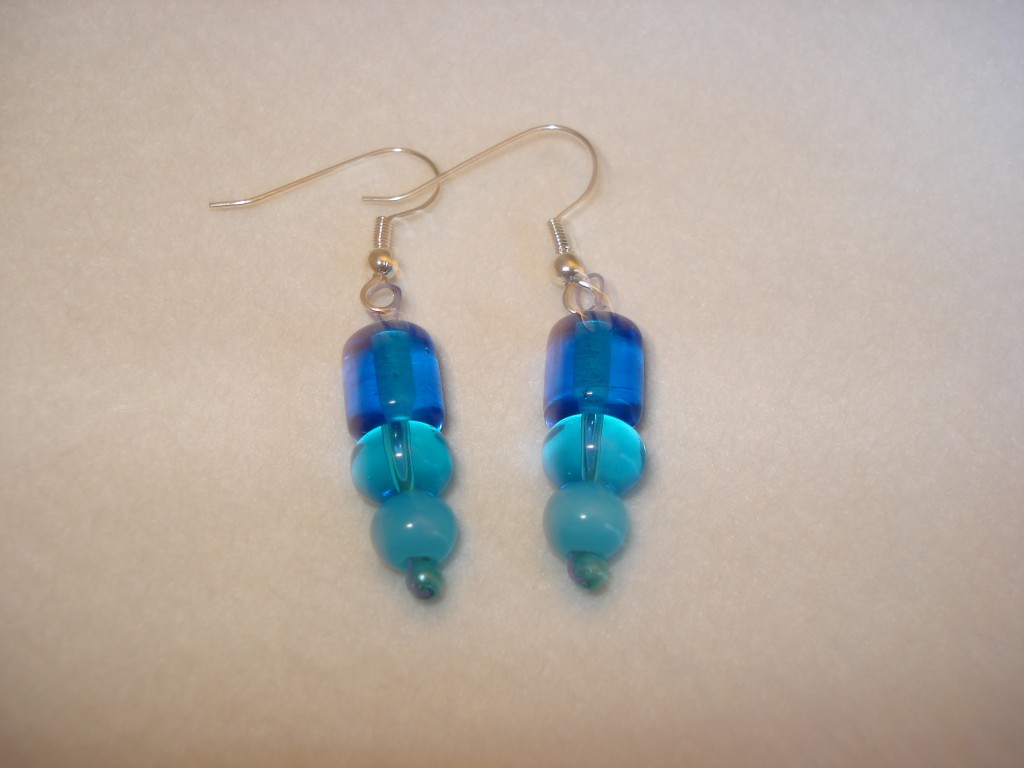 And finally some vintage, these are so pretty and tiny, I've only got one pair to sell having been, ahem 'forced' to keep a pair for myself (I bought some vintage ceramic birds all different shades of blue from the same lady, think they'll be finished and flying into the shop after Christmas).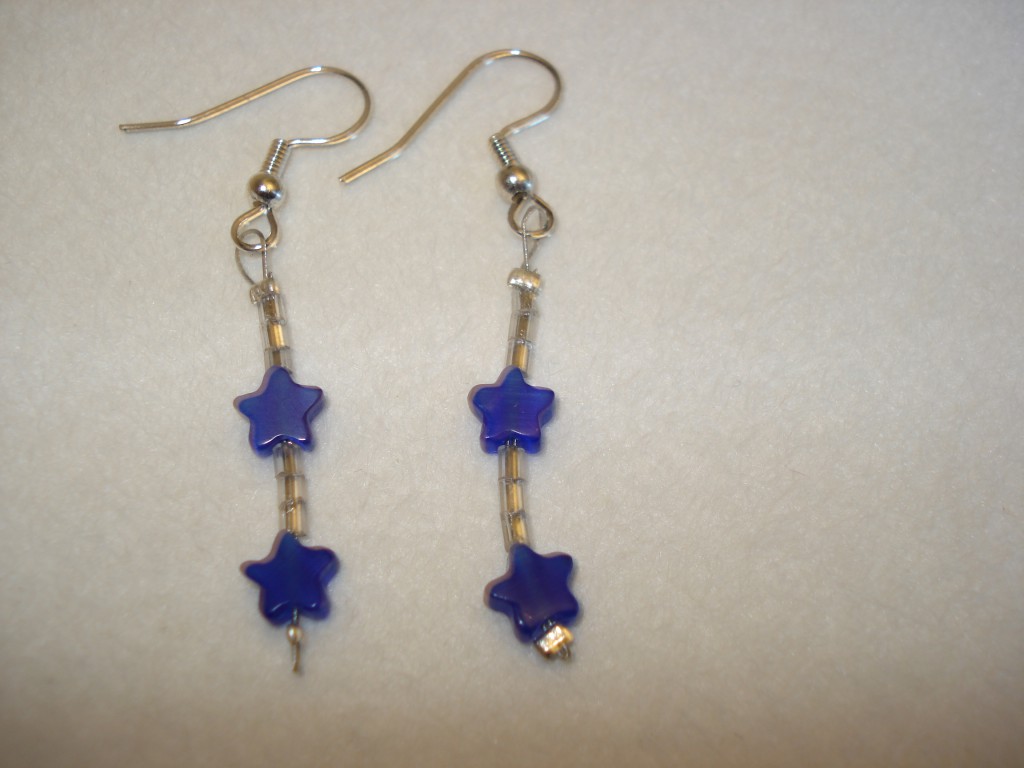 One of my ongoing projects is  trying to sort out my desk, ready to make some new lovely things. Possibly my worst habit is leaving things I'm working with out (it helps with finishing them but also seeing general beads and bits I've bought gives me inspiration if I'm not sure how to use certain findings or shapes. I also like to have the finished items hung over old Gu pots to make sure I'm happy with them before I put them in my shop (and my desk is also home to all my sewing projects as well, multipurpose you might say if you were being kind, a mess if not!).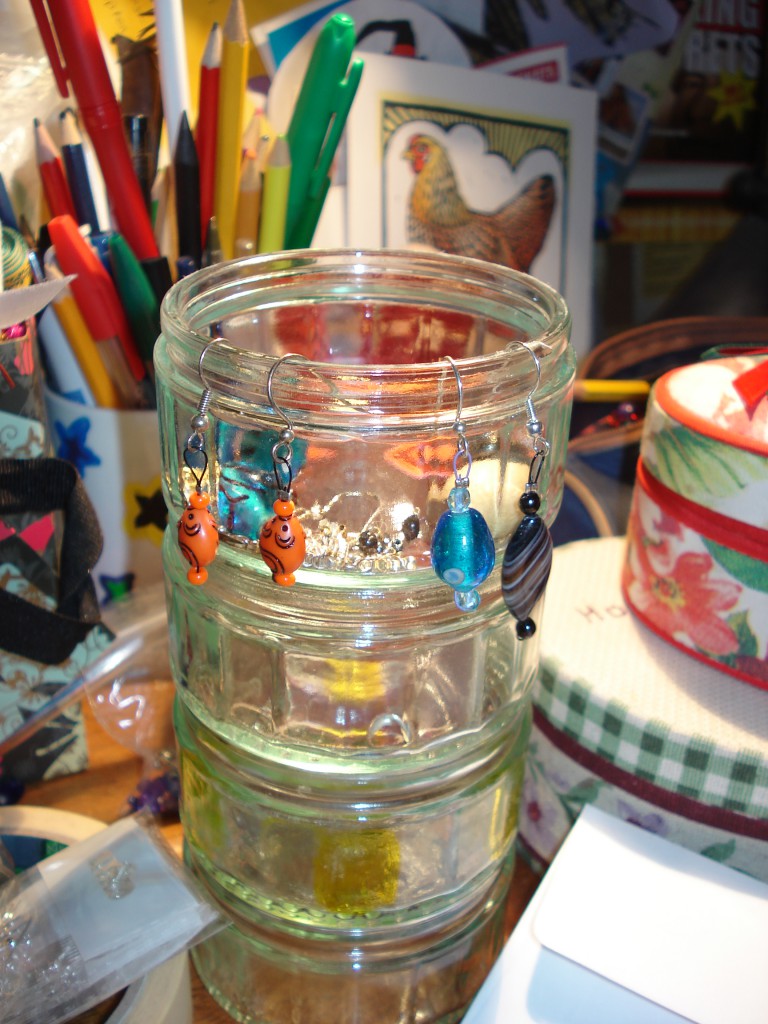 Gu pot towers where single earrings wait to meet their mate. Eventually some of the Gu pots get made into lanterns, hence the splodges of colour. An overview of the usual state of my desk.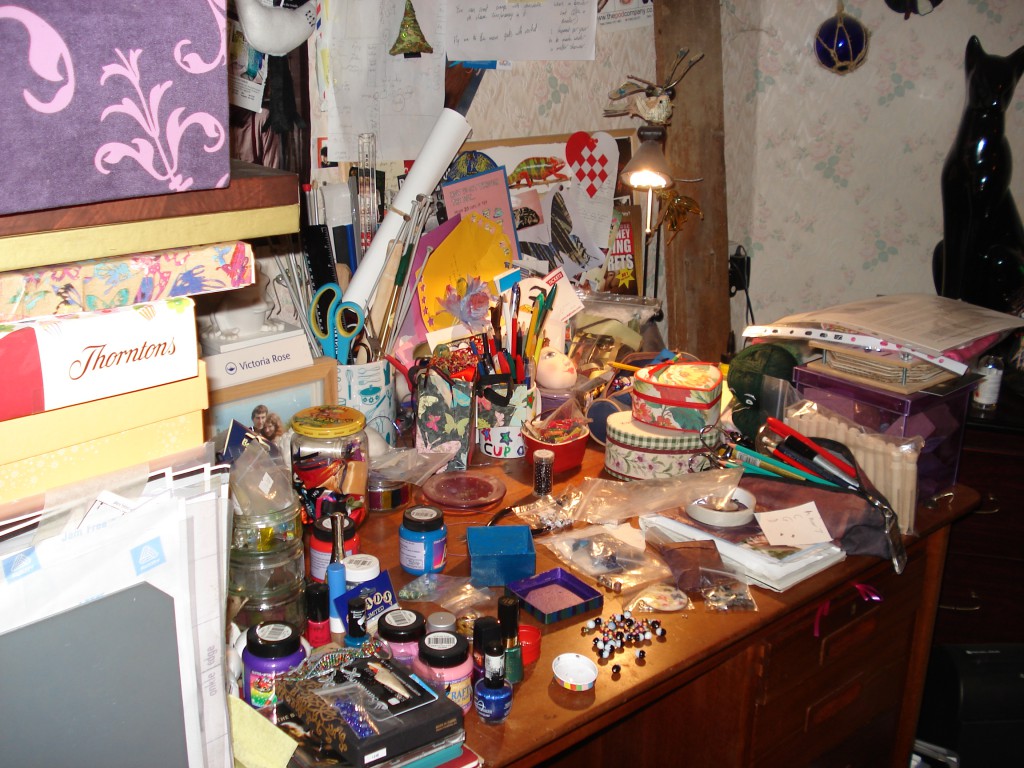 I've been lucky to acquire some lovely bits to organise my desk a bit more (all coincidentally featuring chickens) so I'm getting all my beads and findings in order.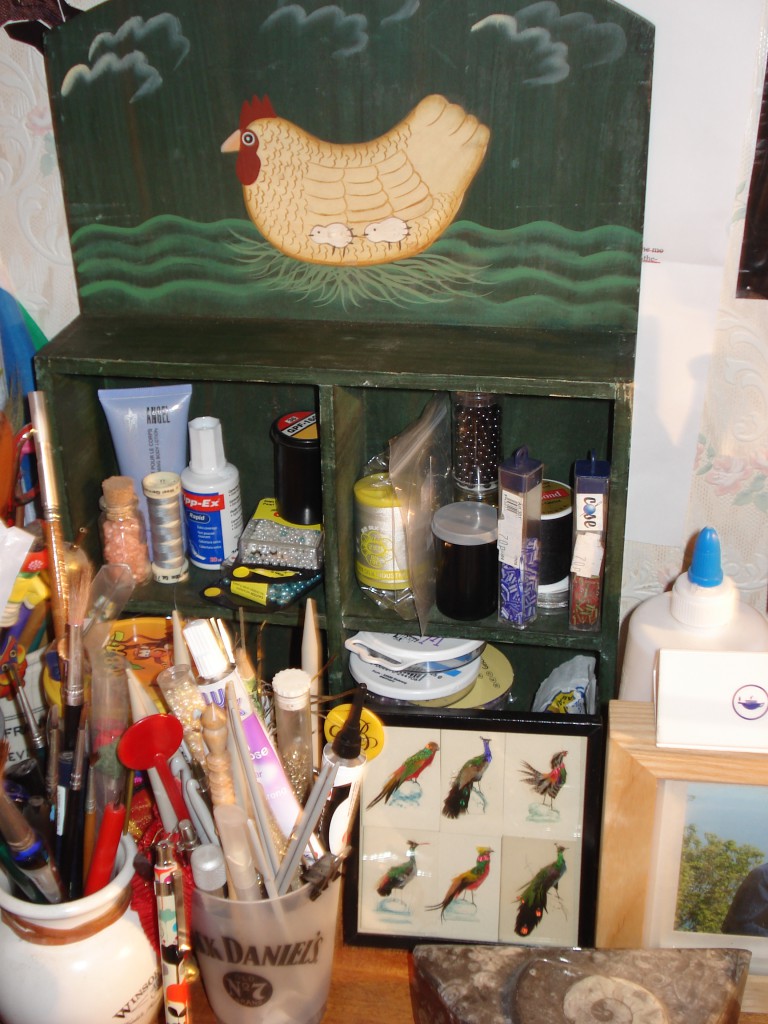 I'm afraid the chicken has been somewhat covered since this first arrived although there are plenty of other chickens to be seen.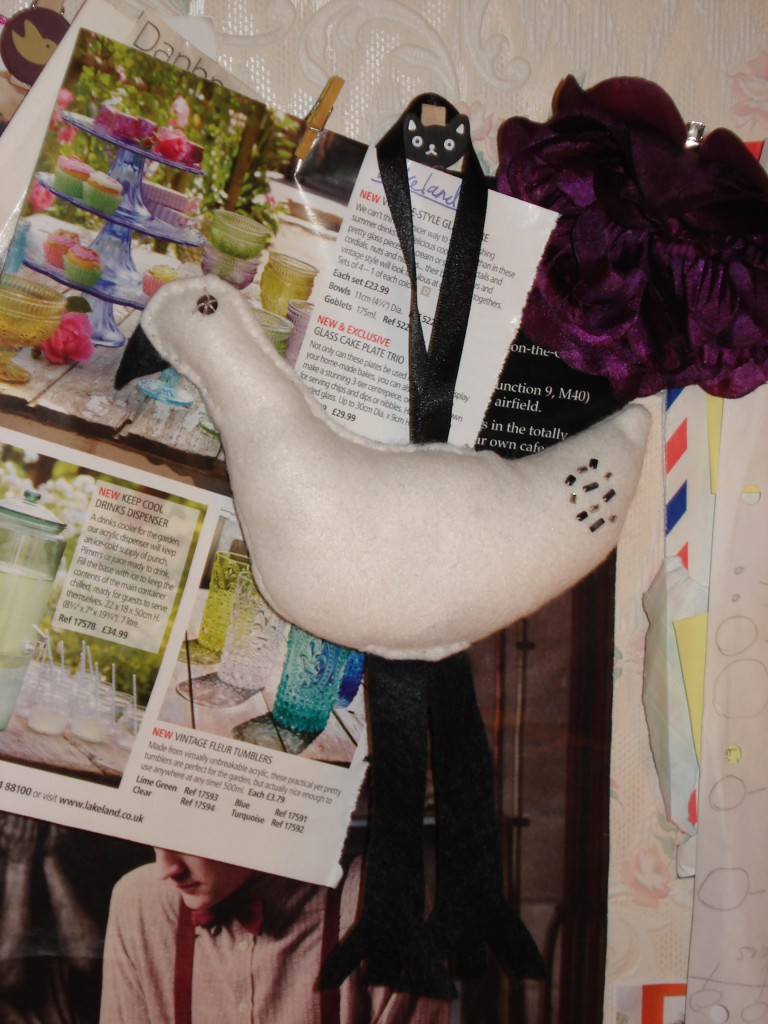 Chicken of destiny, I made a few of these for presents last Christmas but this sparkly one stayed with me and resides on my inspiration wire.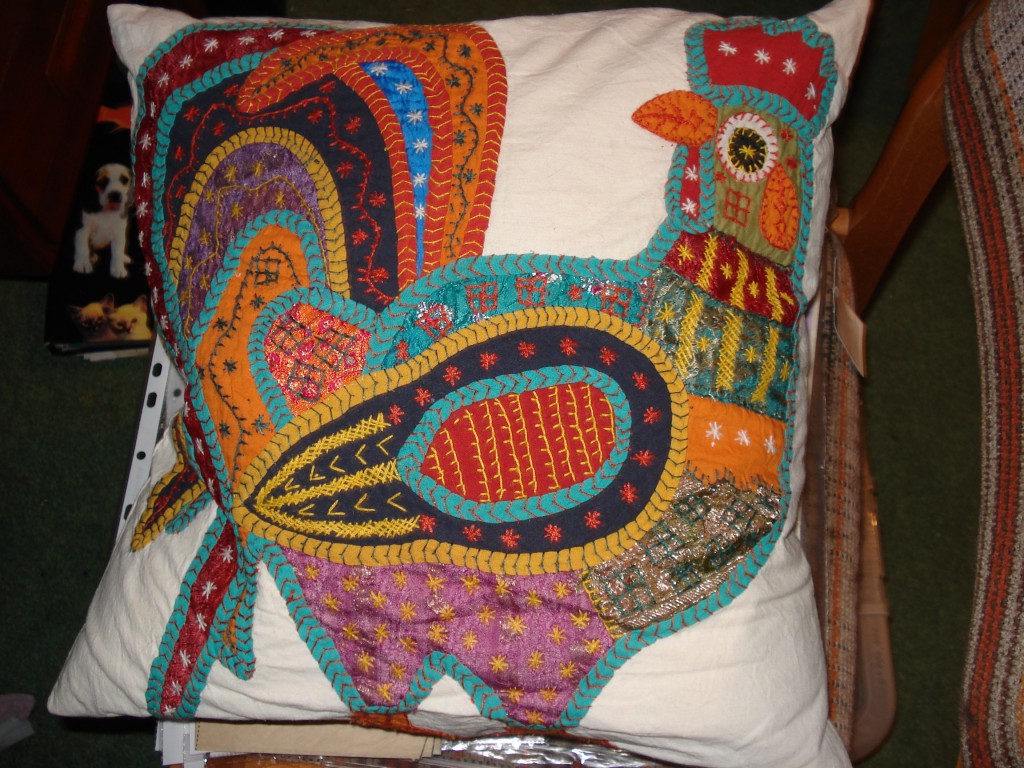 The cushion for my chair.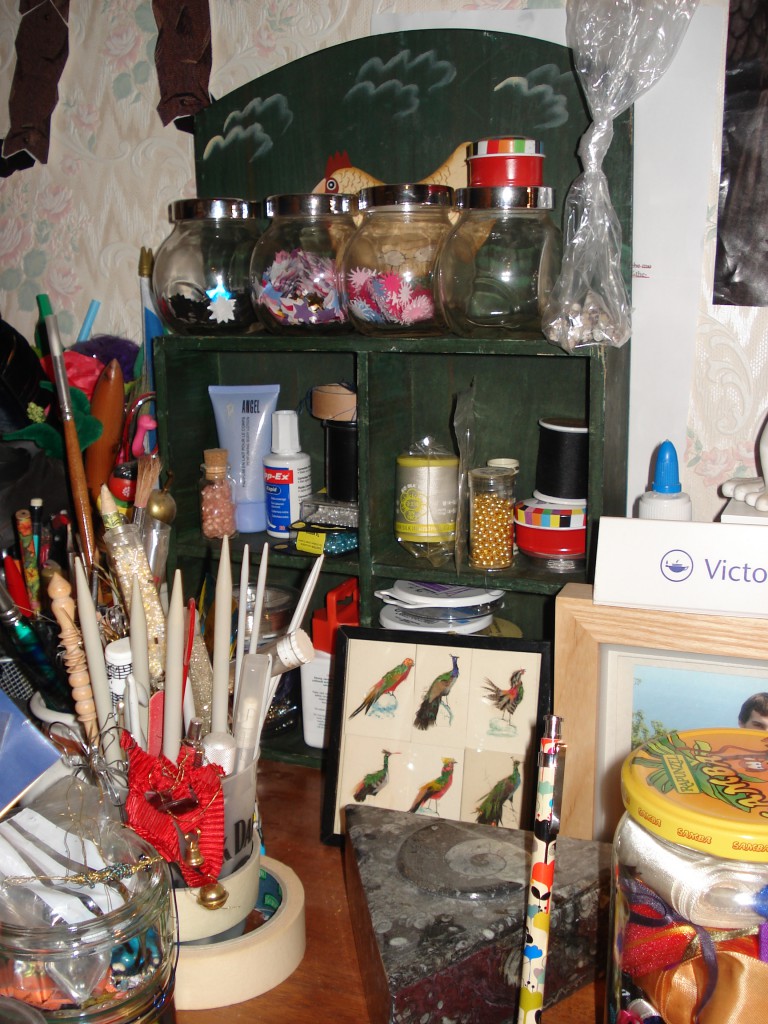 You'd be right in thinking there was a general bird theme going on. The picture I picked up from Oxford antiques market, feathers combined with drawings to make them into complete birds.  I just love the colours!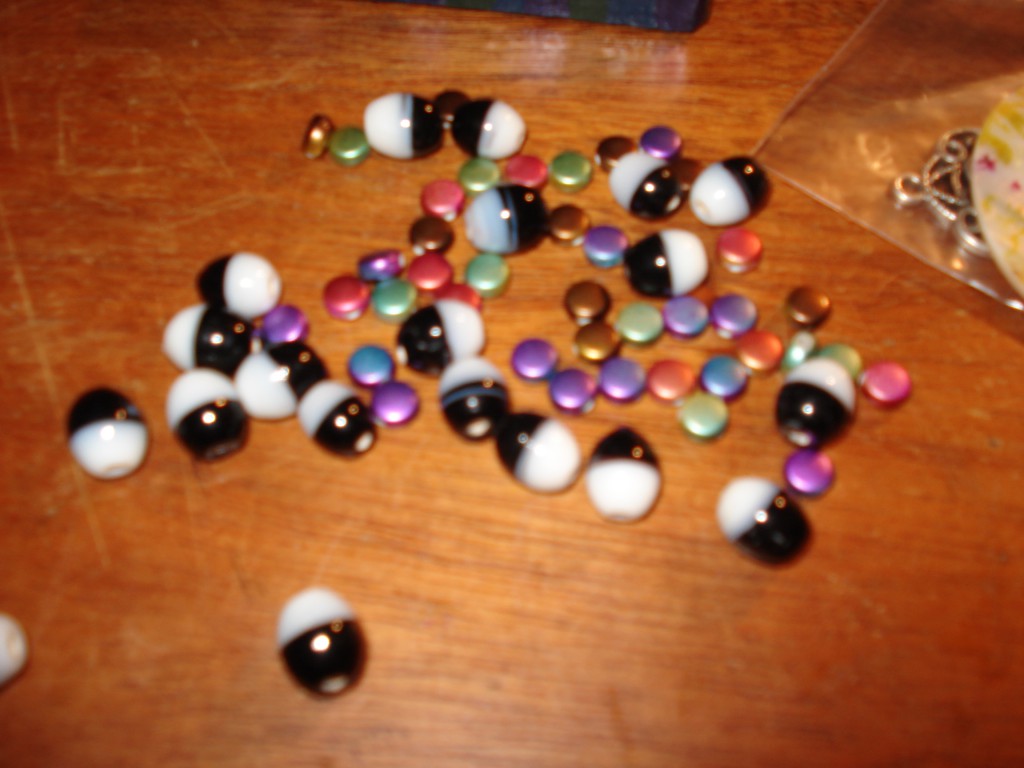 Some of the bead hall I bought back from France, on my desk at present while I decide what to do with them. That's all for now, you can visit the shop (as it currently stands) by clicking on the logo on the shop page.