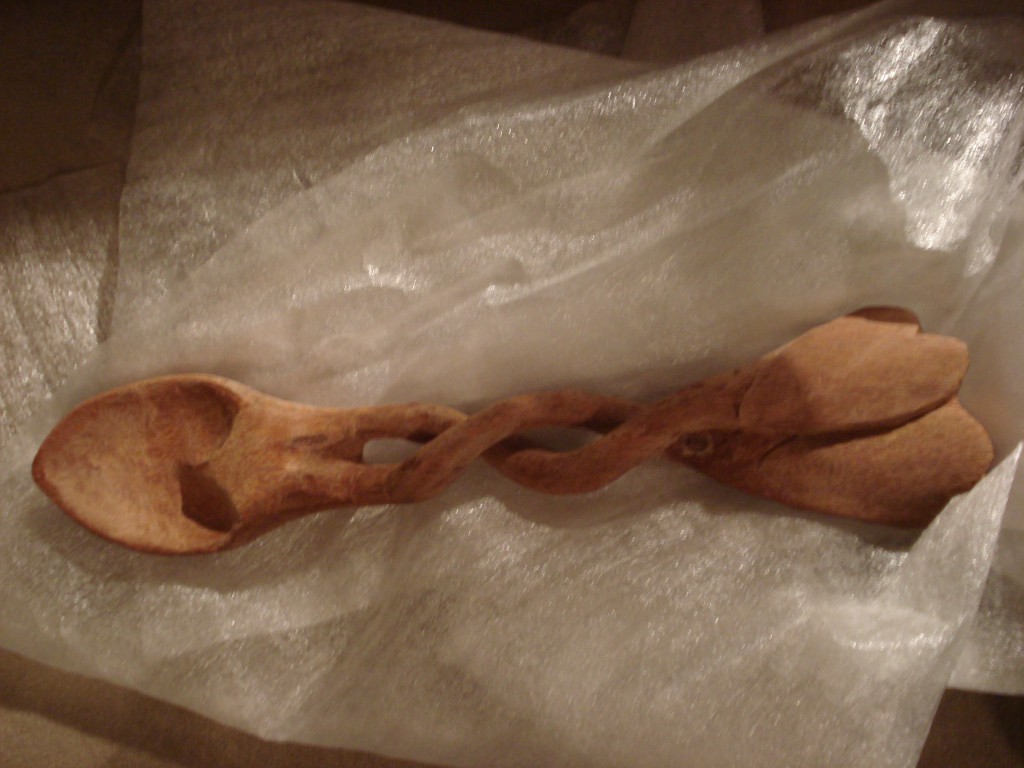 So I finally finished Jam's lovespoon. I meant to write a post about its design at the time, but I was trying to keep it a secret. Traditionally Lovespoons were created by the menfolk for their ladies, different elements meant different things (facinating article here). I knew that I wanted hearts to be part of my design and that I'd like an element of them twisting together. I had a quick google image search for some basic inspiration and this is what I found.
from www.davidware.co.uk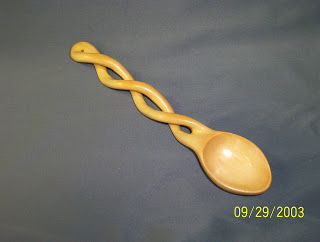 from www.carvintom.blogspot.com
Having looked at those i decided I wanted two hearts at the top twining into each other to make just one heart at the bottom. The twists were much harder to do than I had thought (indeed my tutor accidentally broke the spoon in two because the twists gave it a weak spot),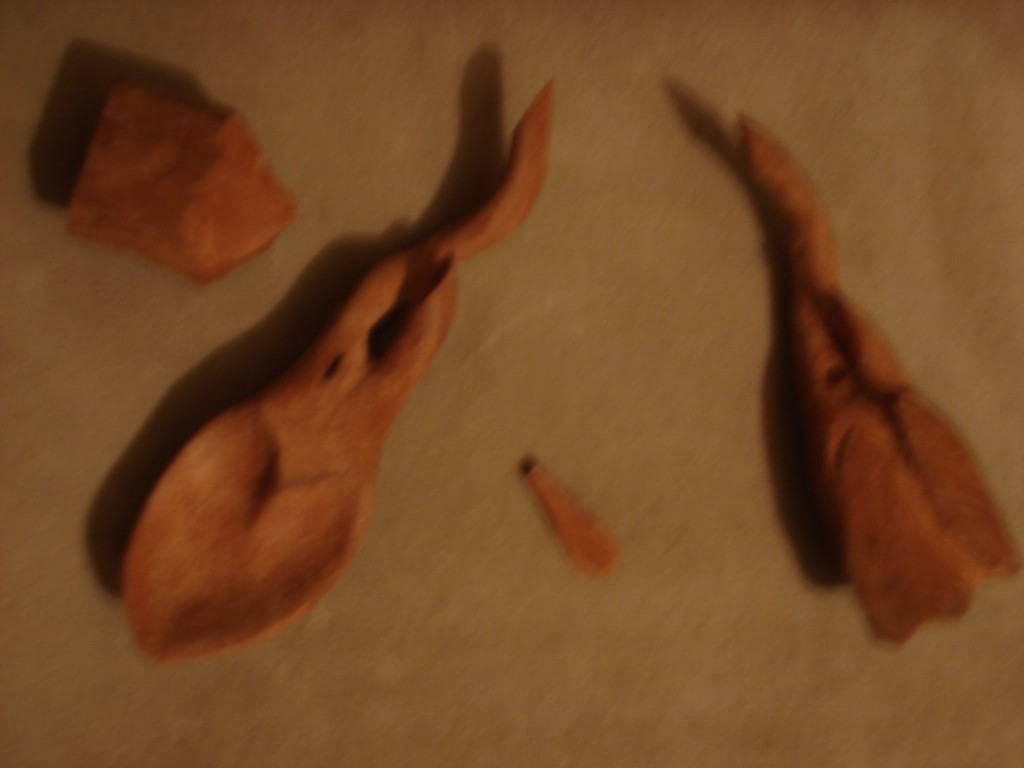 that added on a bit of time but the whole thing took me a year to complete. The wood is similar to teak but has a reddish hue. I think Jam is pleased with the result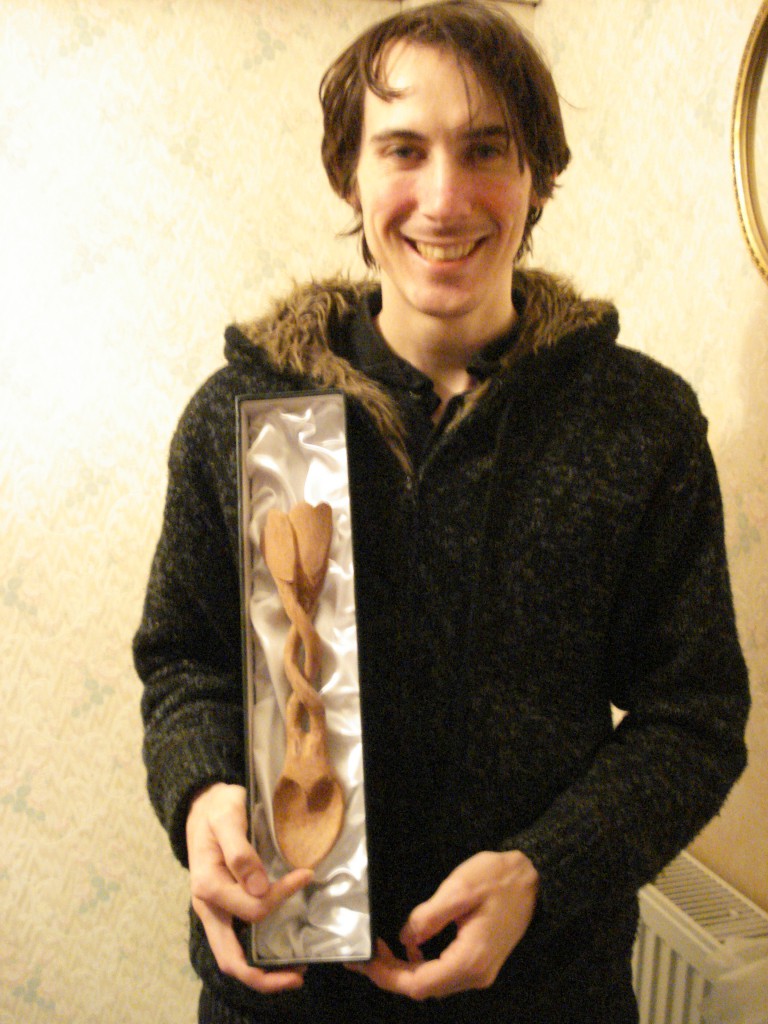 & now that's done I can move back onto my first project a relief carving of a design first used on some William De Morgan tiles called Lion Rampant.