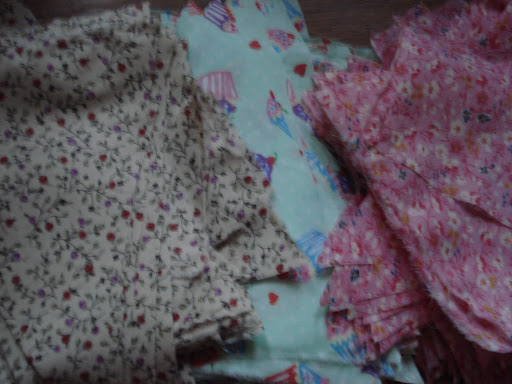 So for the last week Jam & I have been working non stop on bunting for my friend Beth's wedding. Unfortunately I got really ill on Monday & Tuesday last week, so we were behind schedule with everything to do. You may remember the fabrics a pale pink, cream and mint green. Jam was an absolute star cutting out all the triangles and cutting the lengths of bias binding that we were attaching them to. Then all that was left to do is sew. The finished bunting was 100m in total in 5 & 10 m lengths. Here it all is on Tuesday morning waiting to be taken to work to give to the anxious bride
As an extra treat (and to make the bunting extra special) I added felt letters and hearts detailing the bride and grooms names.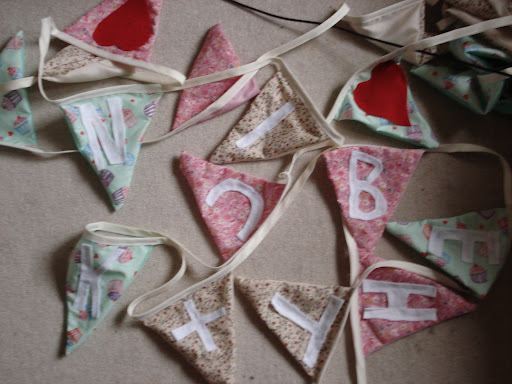 Here it is in the only arrangement I could manage to fit it all in (it should say, and indeed does when laid out, Nick + Beth. Beth was really pleased with her deluxe bunting and plans to pin the embellished bit behind the top table at their wedding on Saturday. I can't wait to see it!