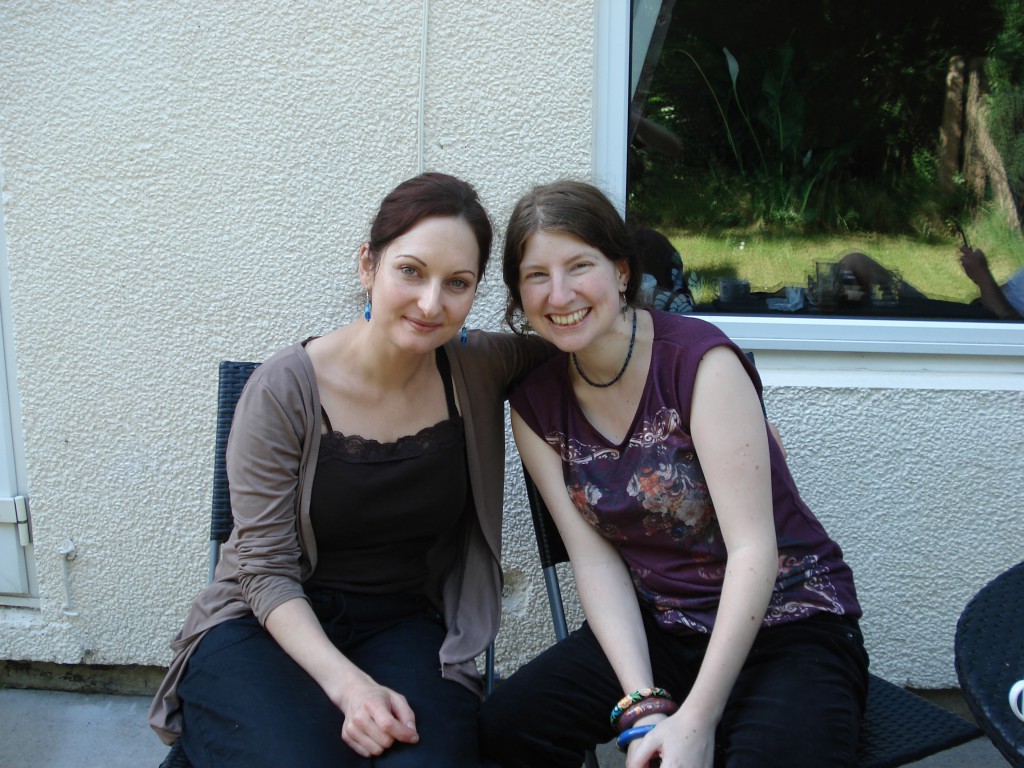 This is my wonderful friend Claire, she lives near Guildford so alas we don't see each other as often as we'd like these days. Whenever I do see her however I am greeted with a very strong cup of coffee! Last time we saw each other we were chatting about how awesome it would be if we lived closer to each other. Claire said we could open up a coffee shop together she would do the beans and I (with her help) could cover the baked goods side of things. I thought it was an awesome idea so as well as setting up a pintrest board devoted to this idea I decided to make Claire a coffee shop themed hamper for her birthday. First of all I had to design a logo and come up with a name. The Keen Bean coffee Co was born (complete with cute coffee drinking bean).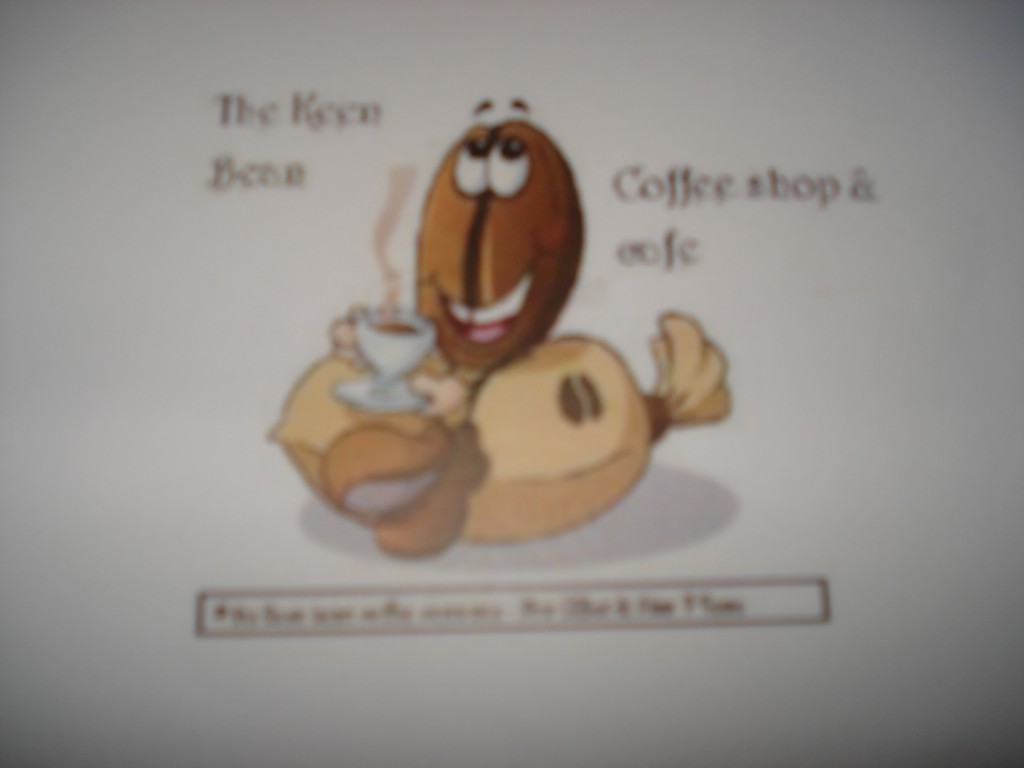 The hamper itself started out with a basket to hold everything. With a bit of brown fabric paint I was able to bring the basket on brand!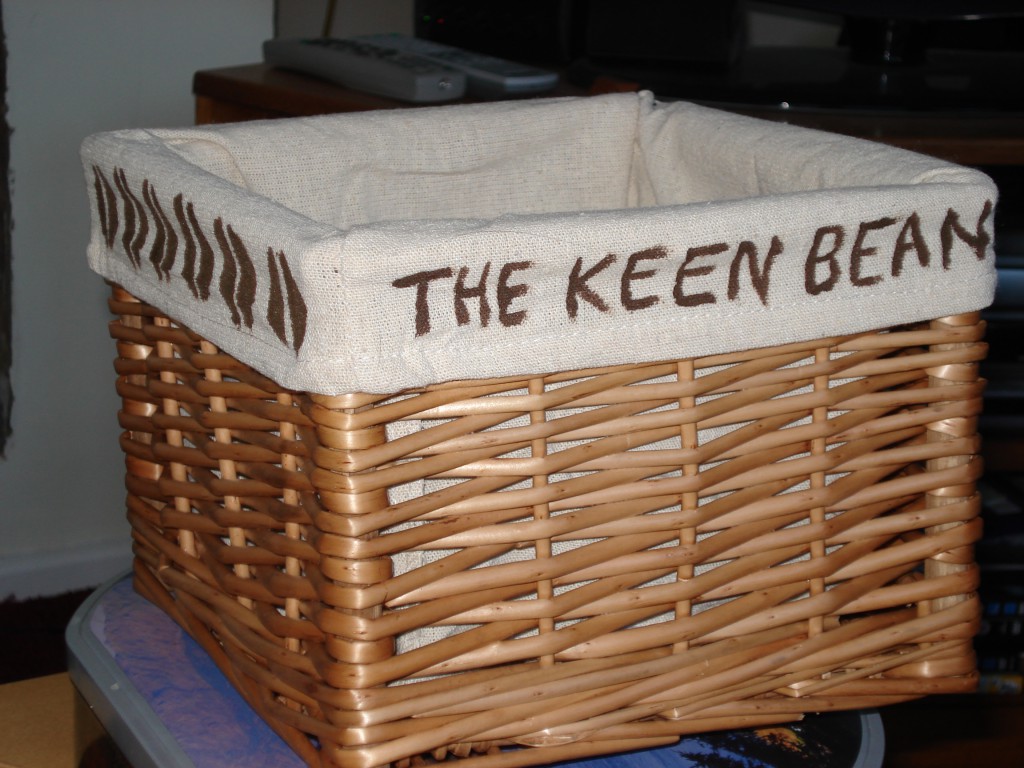 Then it was just a question of finding lovely things to fill it with. I got some earl grey and lavender tea from a special tea shop in Winchester, some latte spoons (Claire mentioned that she hadn't been able to find any of these but we've got a brilliant coffee shop inside Oxford Market). I also picked up some Italian Roast coffee from there and found the cappuccino cup on a charity stall (for the donkeys, so that's two lots of good).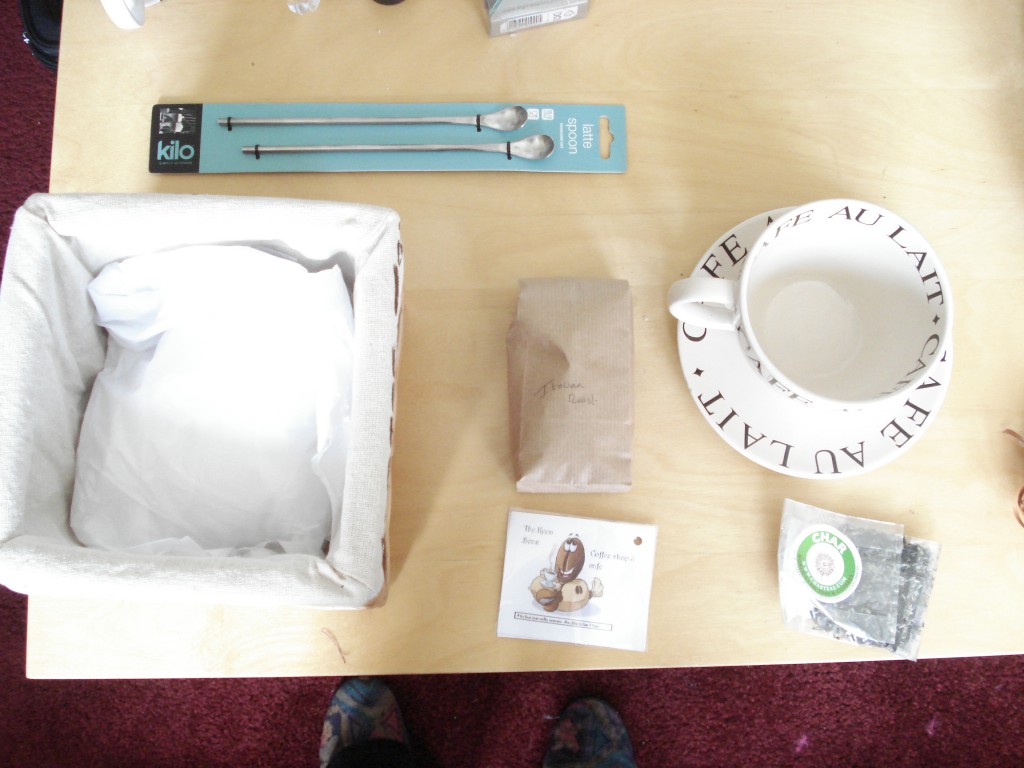 I also used the coffee syrup recipe on A Beautiful Mess to make my own version of golden syrup for coffee. The finished hamper looked fab & I think Claire was pleased with the result. I plan to add to the hamper with further products for birthdays and Christmas!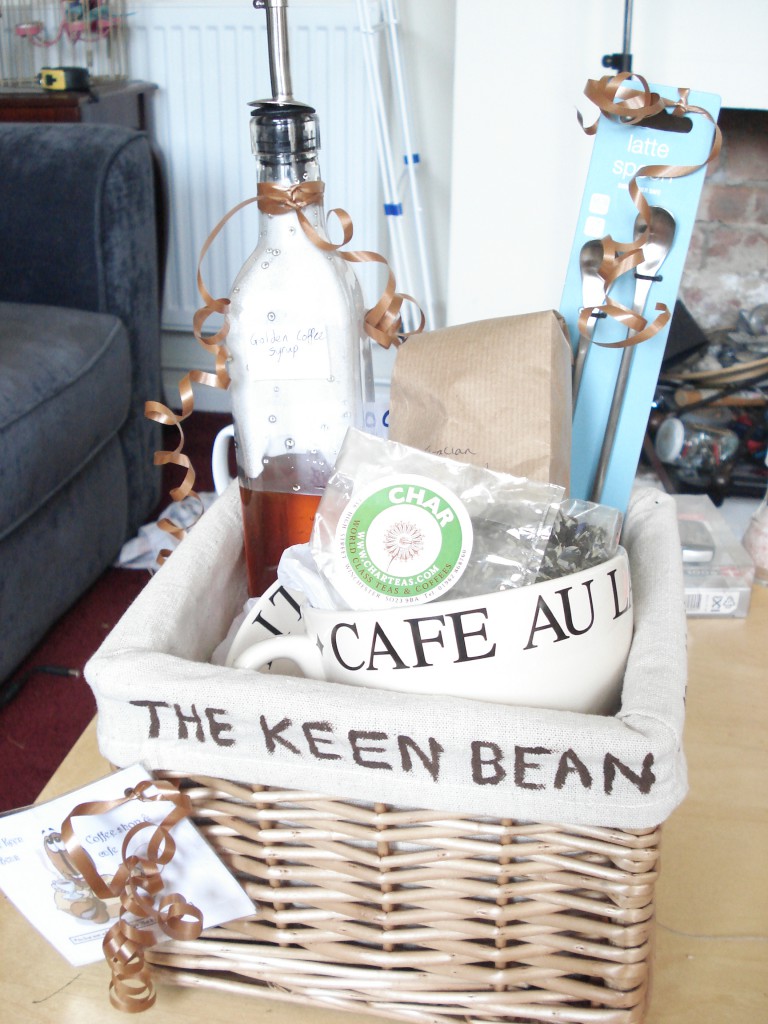 Happy birthday Claire!