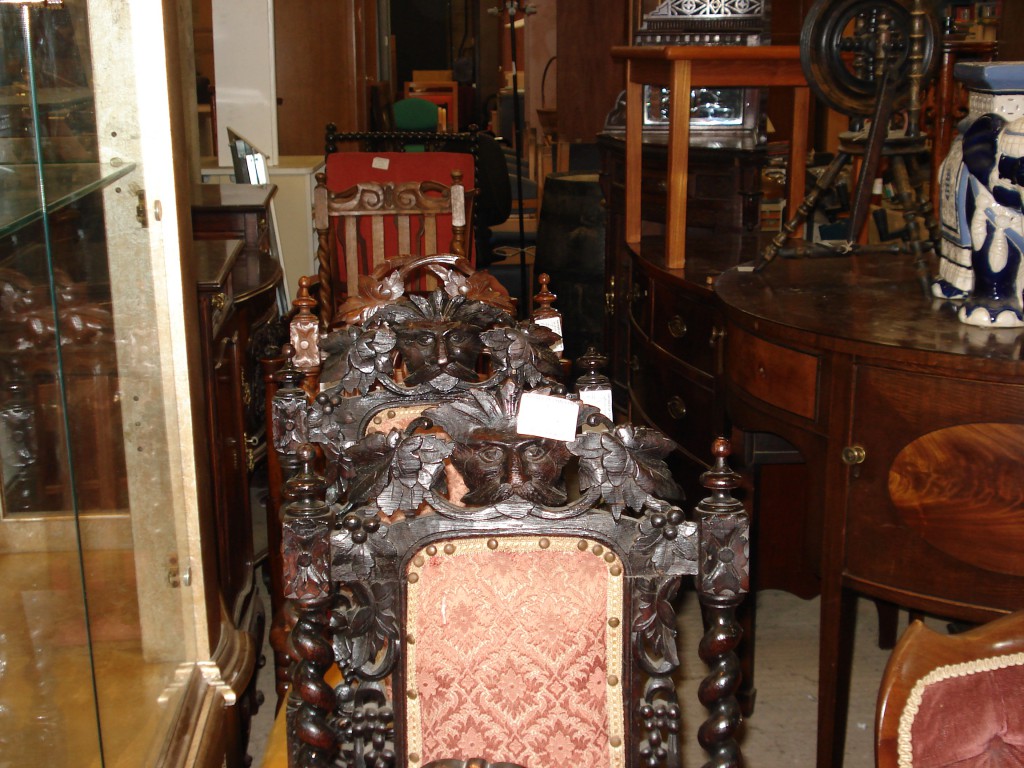 I'm holding my baking friend Carol completely responstible for this purchase. At the weekend we went to visit a antiques/everything you ever wanted yard that she had recommended near Wantage, Haynes of Challow . We went because we were looking for a fold down table for the dining room (our table in their at the moment belonged to my mum and dad when they were first married and as well as being a big its also getting a bit rickerty) and we were also looking for a fire surround with titles, something like this: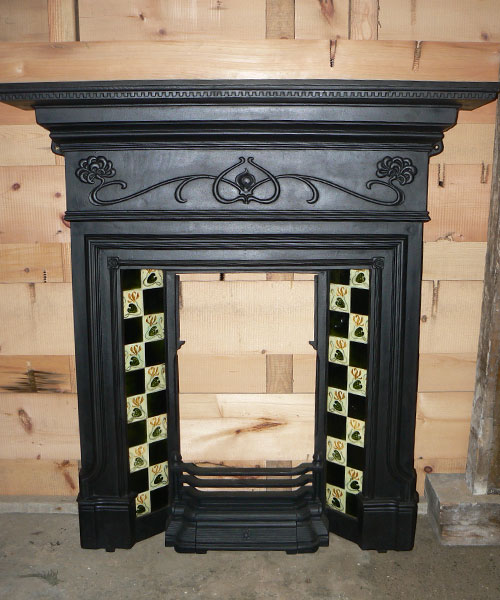 Pretty isn't it? We found one that would have been perfect but alas it was already sold. Next it was on to look at the tables but on the way past Jam pointed out these chairs, I confess it was love at first sight…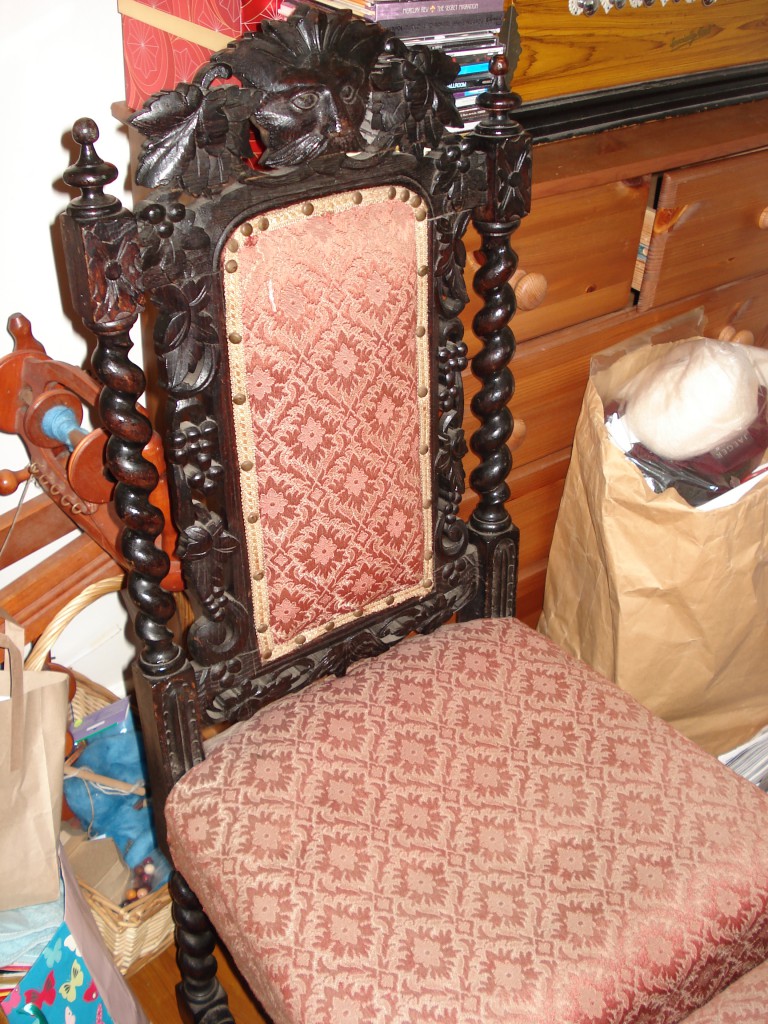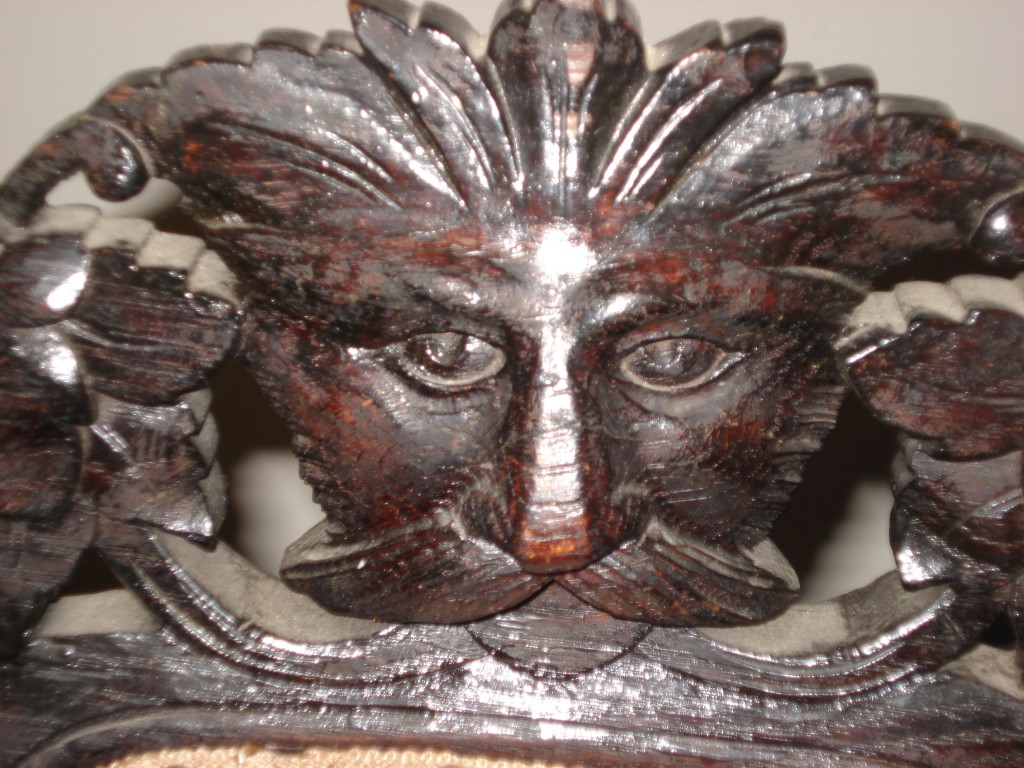 Who could say no to that face?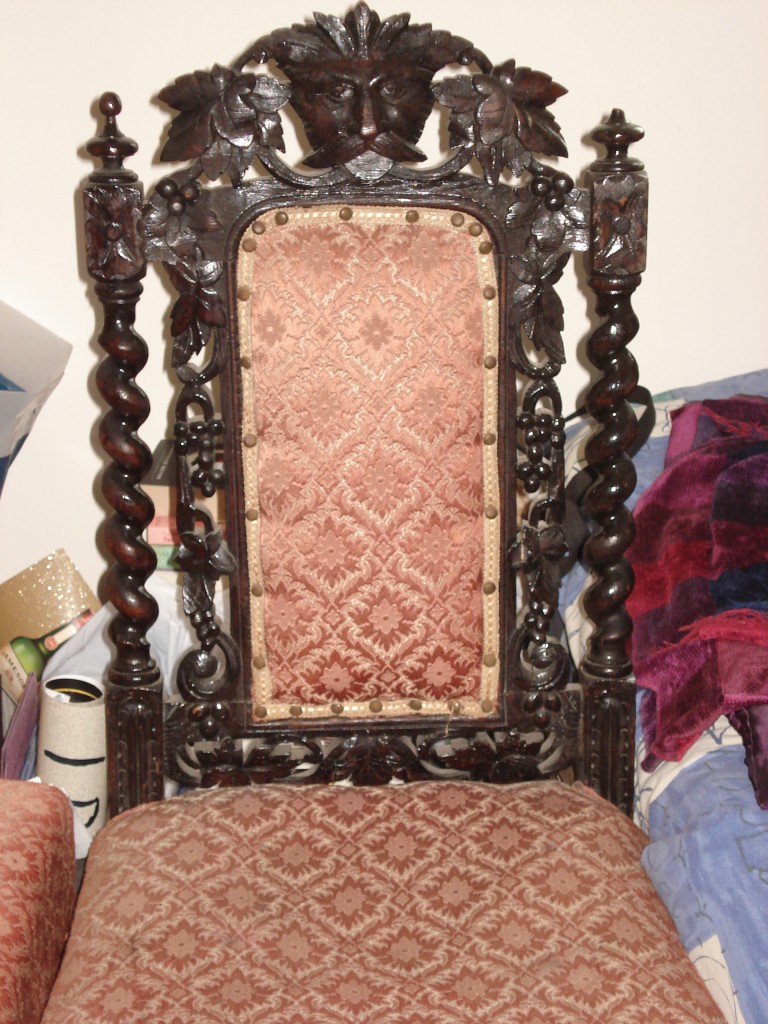 After seeing these we looked at some tables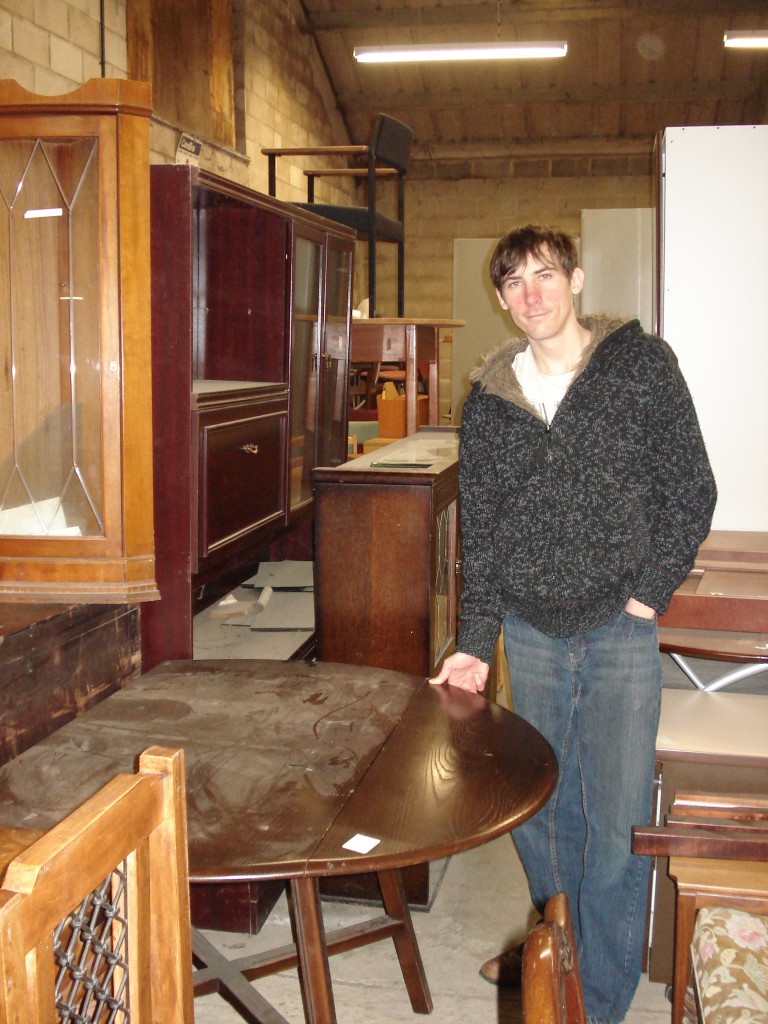 but I admit my attentions were half hearted, I just couldn't stop thinking about them, so after an attempt at haggling (which unlike on bargain hunt didn't work) I paid the asking price and we squeezed them into the car. One in particular needs work on one of the legs as there is rather a large chunk missing (this is also the most rickerty of the two) the other has one of the balls at the top of it missing. I've had a look around and there is a restorer in Abingdon who comes highly recommended. I'm hoping to get them sorted out by him at some point, at the moment however I'm just enjoying looking at them!