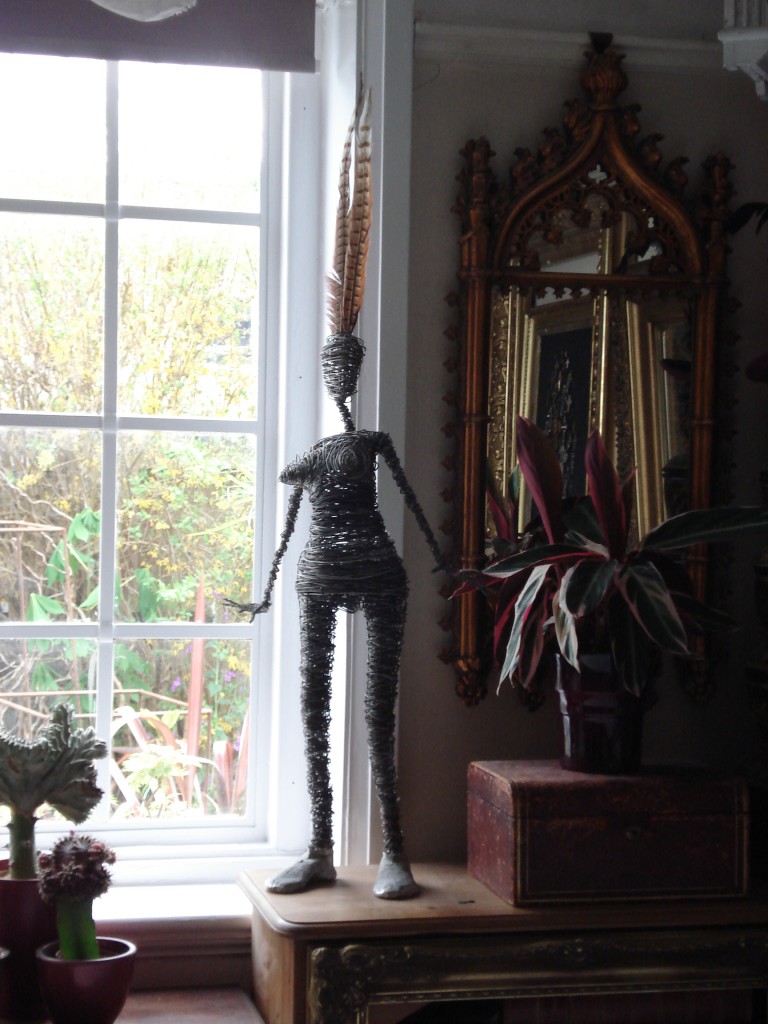 For the past week here in Oxford something rather extraordinary has been happening, artists situated in and around Oxford working in all kinds of varying media have been opening their homes to the general public. I was lucky enough to get hold of a programme before the week kicked off and spent a happy evening with highlighter in hand picking all the things I'd like to go to.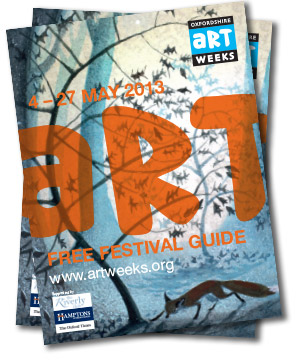 Alas a full working week kept me busy and the doll deadline maybe didn't help. However I've now found out about more really amazing local artists. For example the printmaking studio in Wytham woods (website here www.flagstonepress.co.uk, blog here), really hoping I can get along to one of their wood cut sessions at some point. The one artist I was determined to see was sculpture Rachel Ducker, I've seen a few of her sculptures before (there are some in our local restaurant, the lovely Branca) and really admired her wirey take on the human form, from the programme I discovered she lives just round the corner from our office, so a visit was on the cards. Nothing could have prepared me however for quite how mind blowing seeing the sculptures in their creators home was (and as you'll see her home was absolutely amazing, everything in it was funky or just plain beautiful, I longed for several pieces of furniture, lighting and of course art). I asked if I could take photos and Rachel said that was fine so here are the highlights (there are lots, cause there were lots of highlights). I started off in the front room of Rachel's house where her son Lucian was displaying his photographs, there were some really atmospheric photos of clocks but sadly my favourite was already sold (totally would have bought it if it wasn't, Lucian Ducker definitely a name to watch!). Then I moved into Rachel's bedroom. First thing I noticed was this fantastic cabinet of curiosities, I have one of my own but it pales in comparison!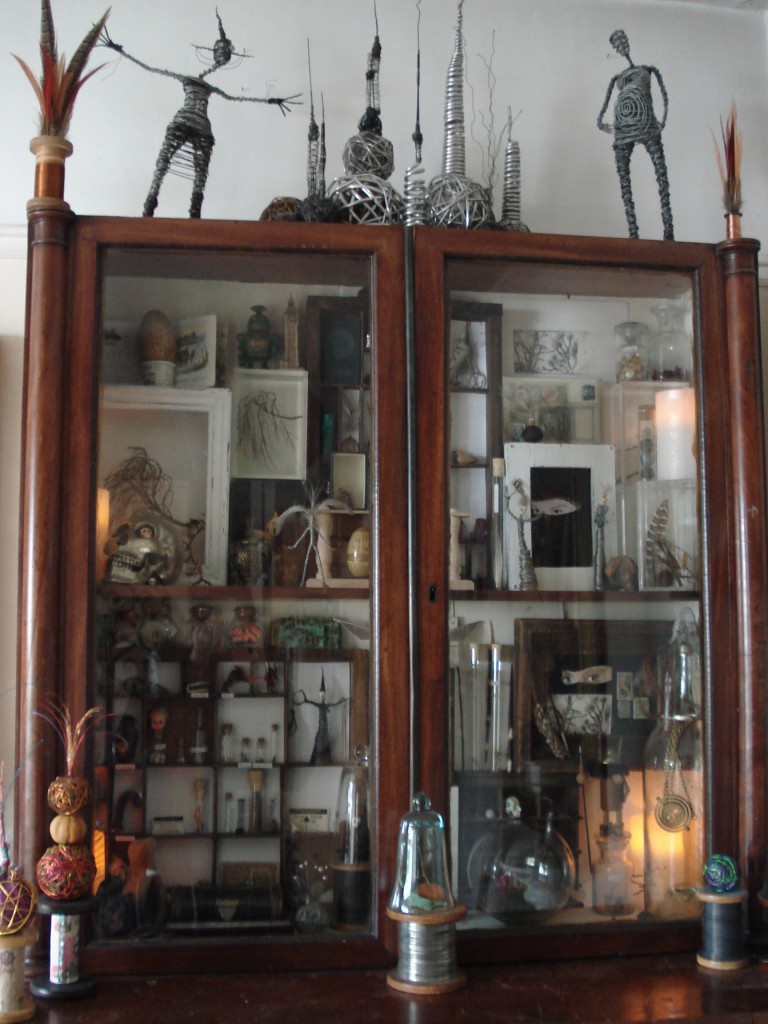 And this lovely ballet pose wirework hung over her bed.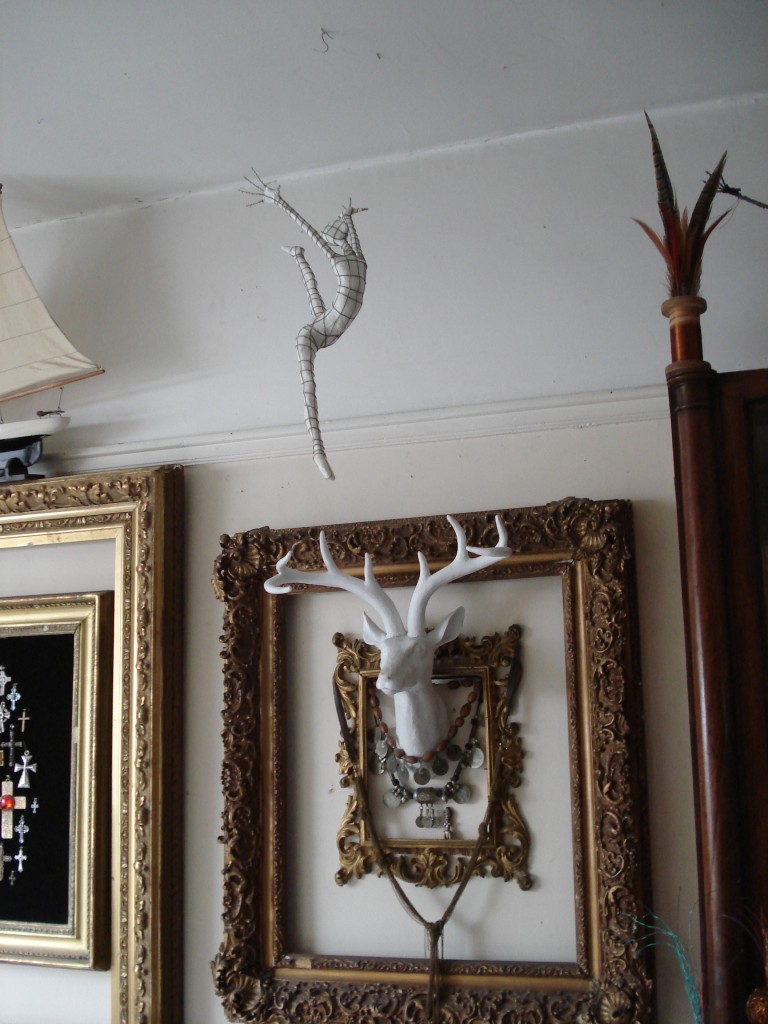 There were paintings in the next room too…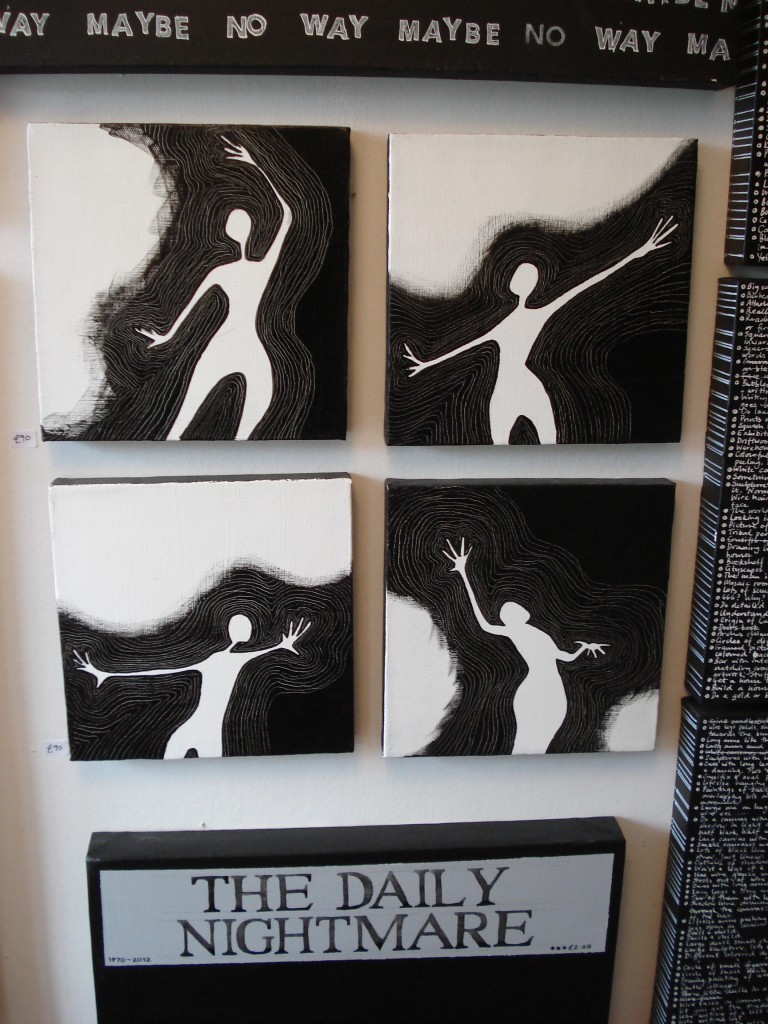 Along with some works in progress (fascinating to see how the figures develop).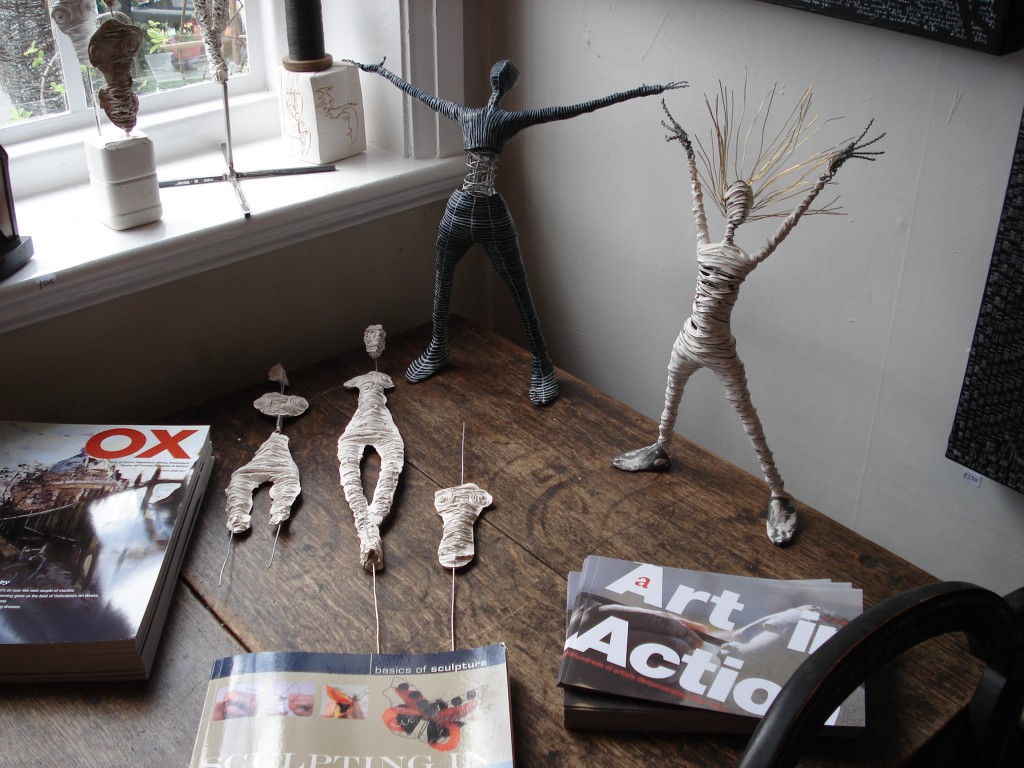 There also seemed to be a Morris dancer figure in this room (see Morris dancing, as I have mentioned before on this blog, it's great and beautiful!).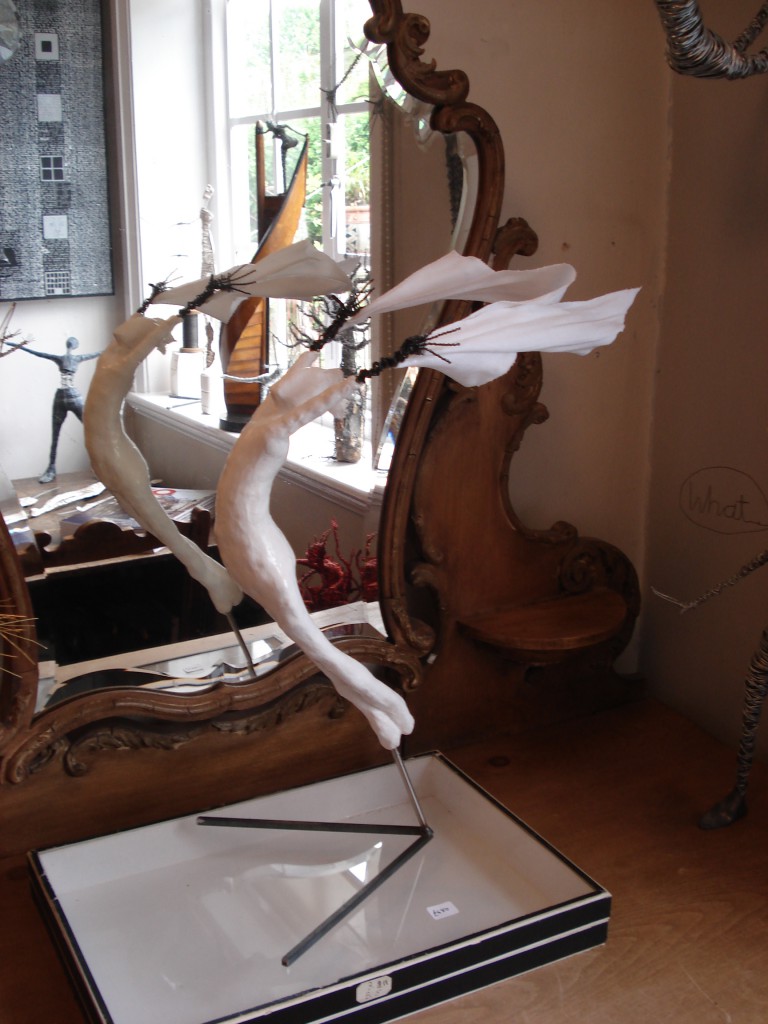 I really love the figures but this tree that Rachel is working on at the mo was my absolute favourite, I asked Rachel about it and she told me she was just starting to do some work with trees, needing a break from the human form sometimes.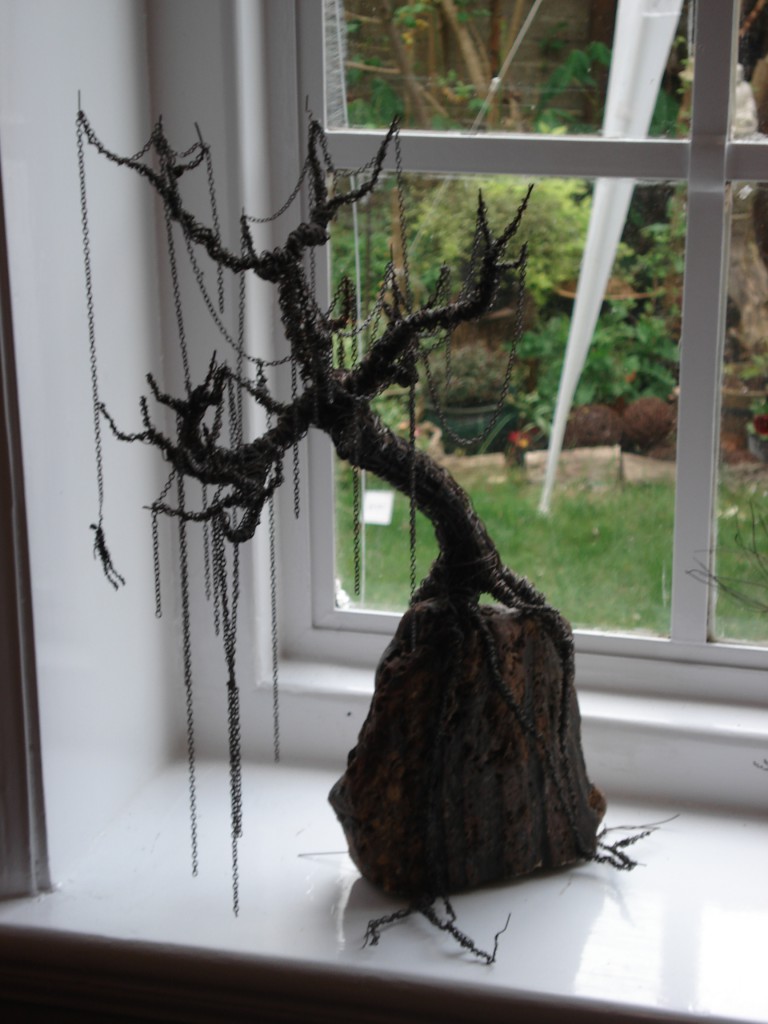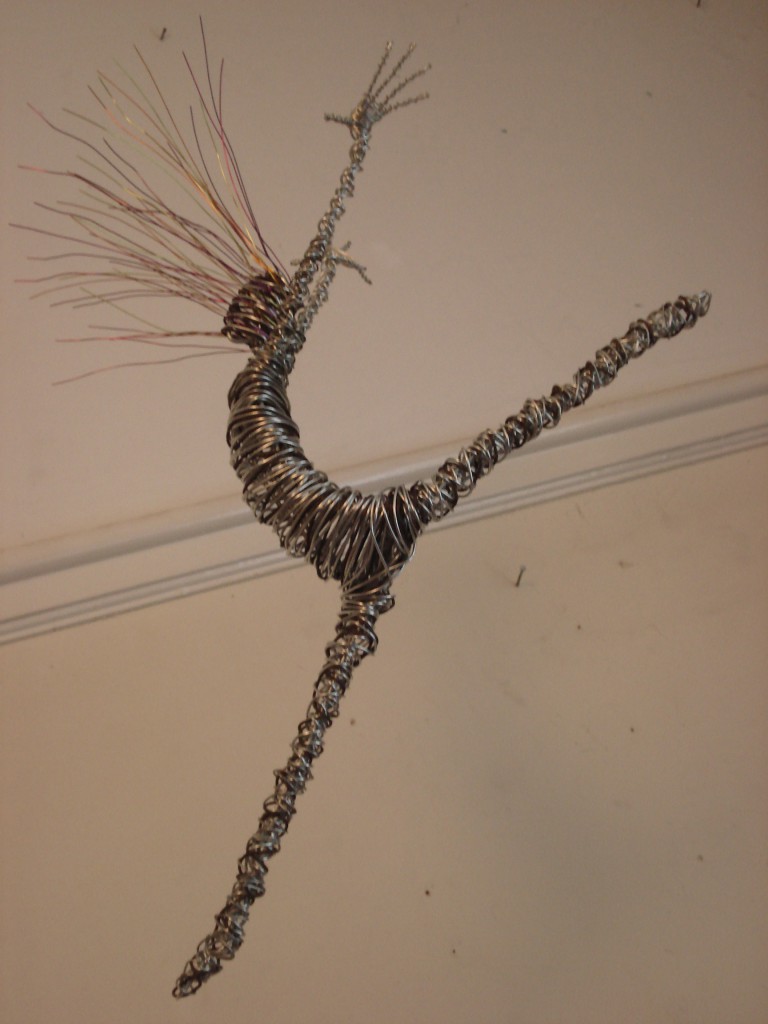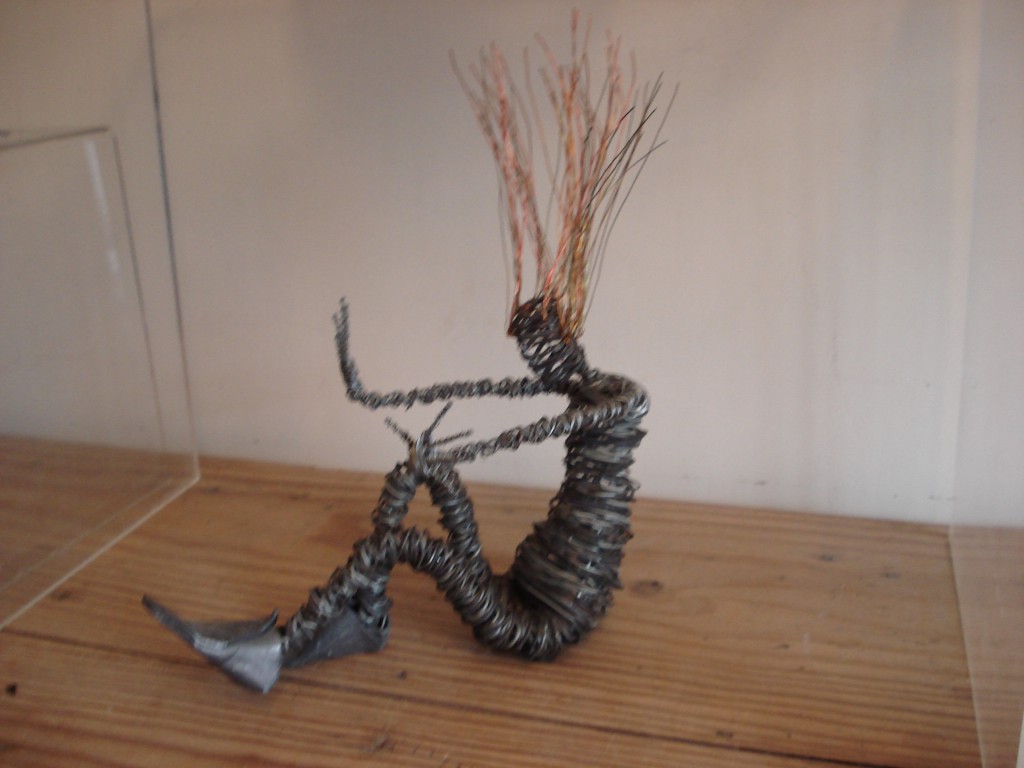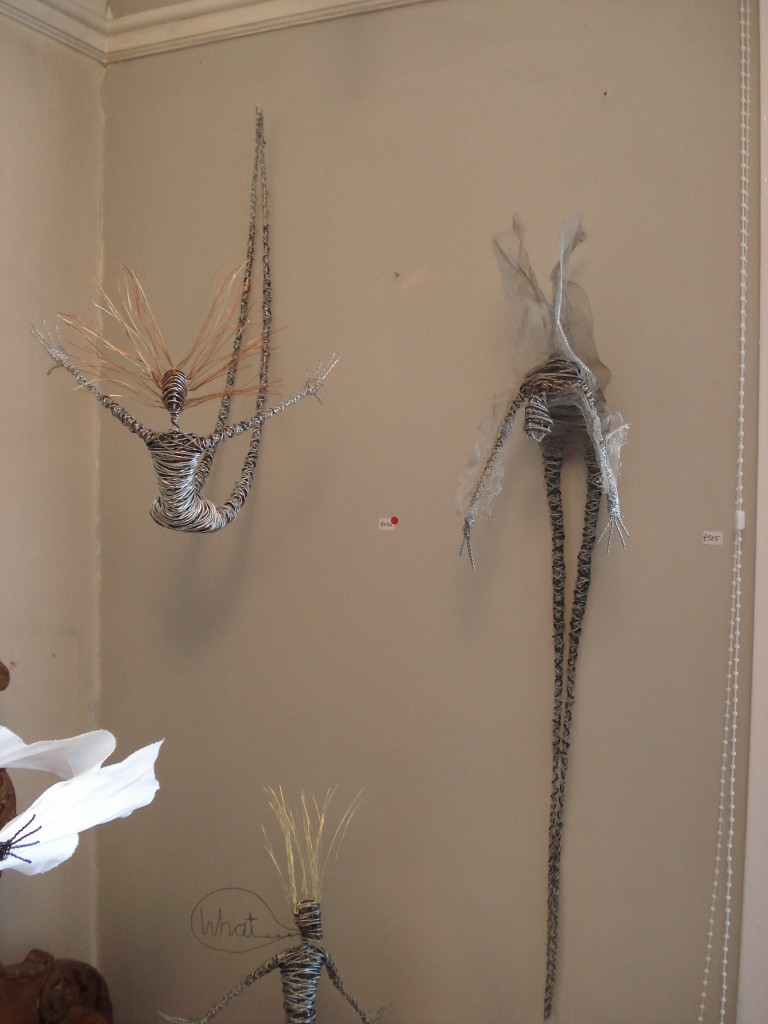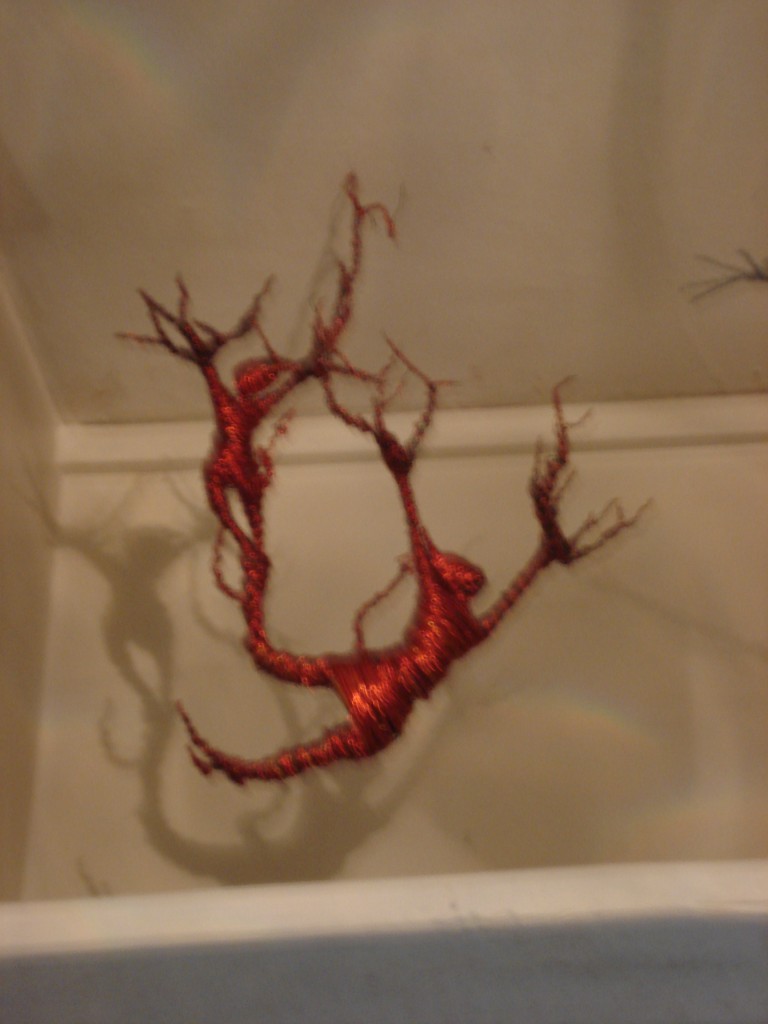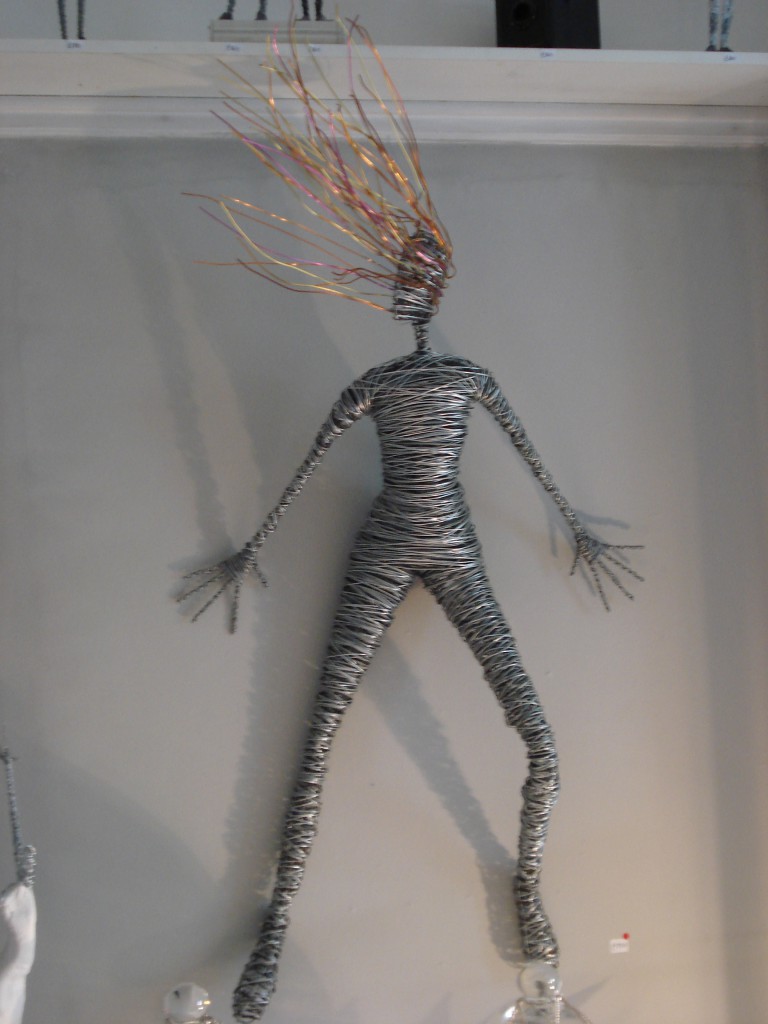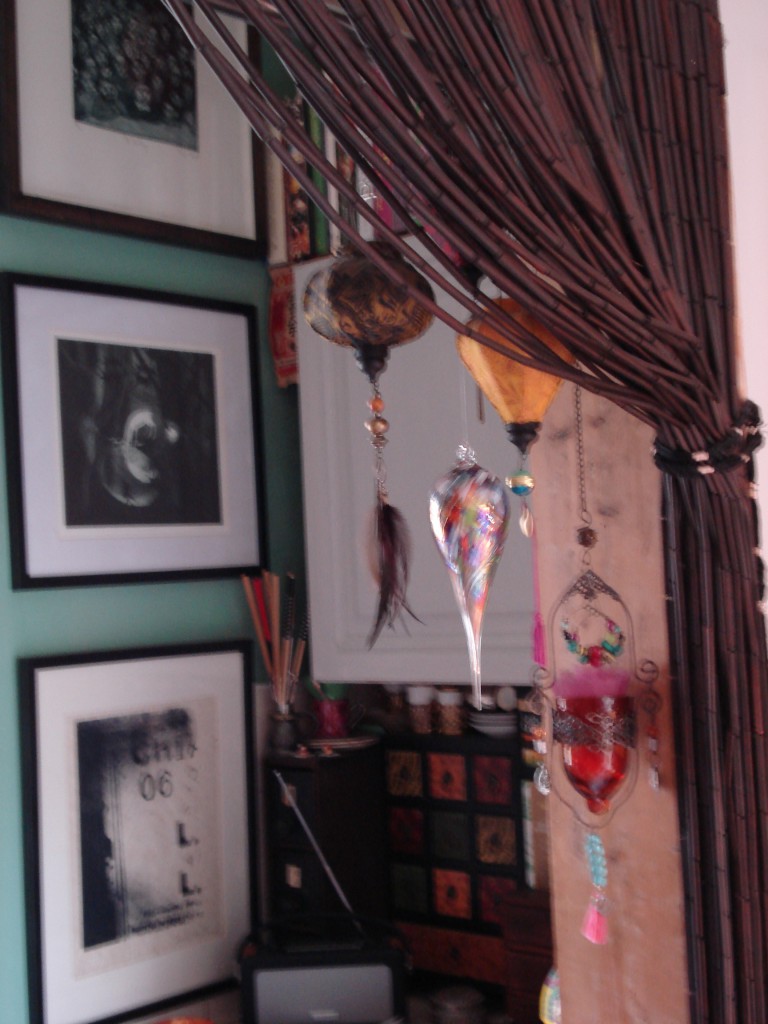 Rachel has such an amazing house not just her sculptures but everything in it was beautiful, I particularly liked this clock.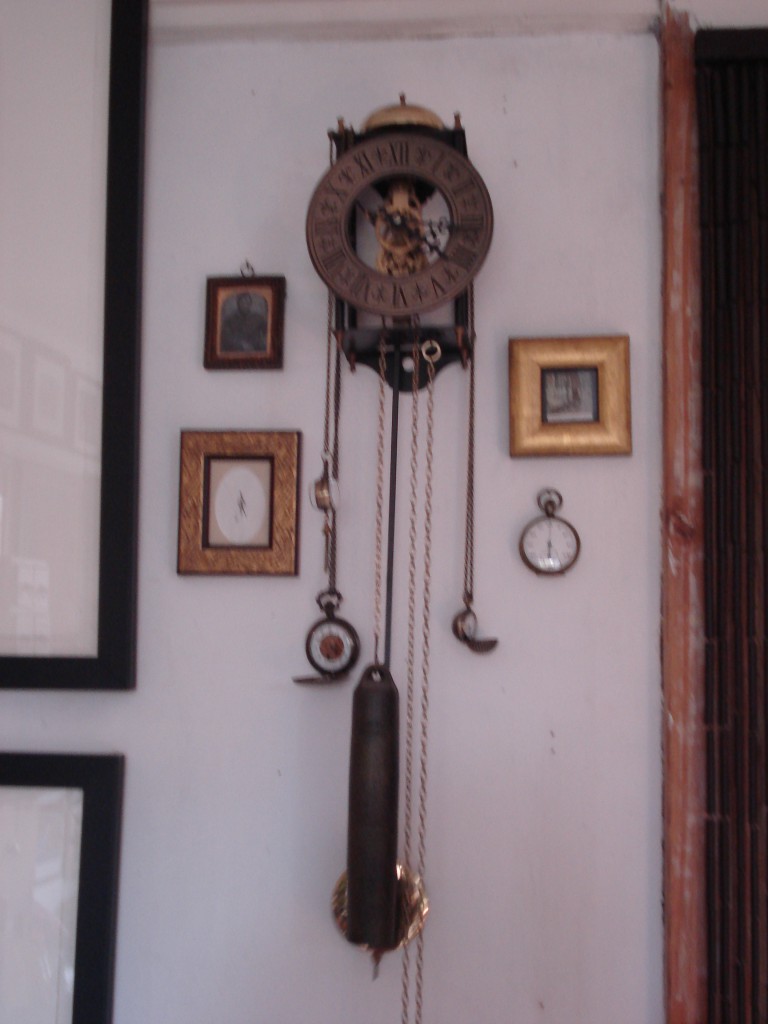 But back to the fantastic sculptures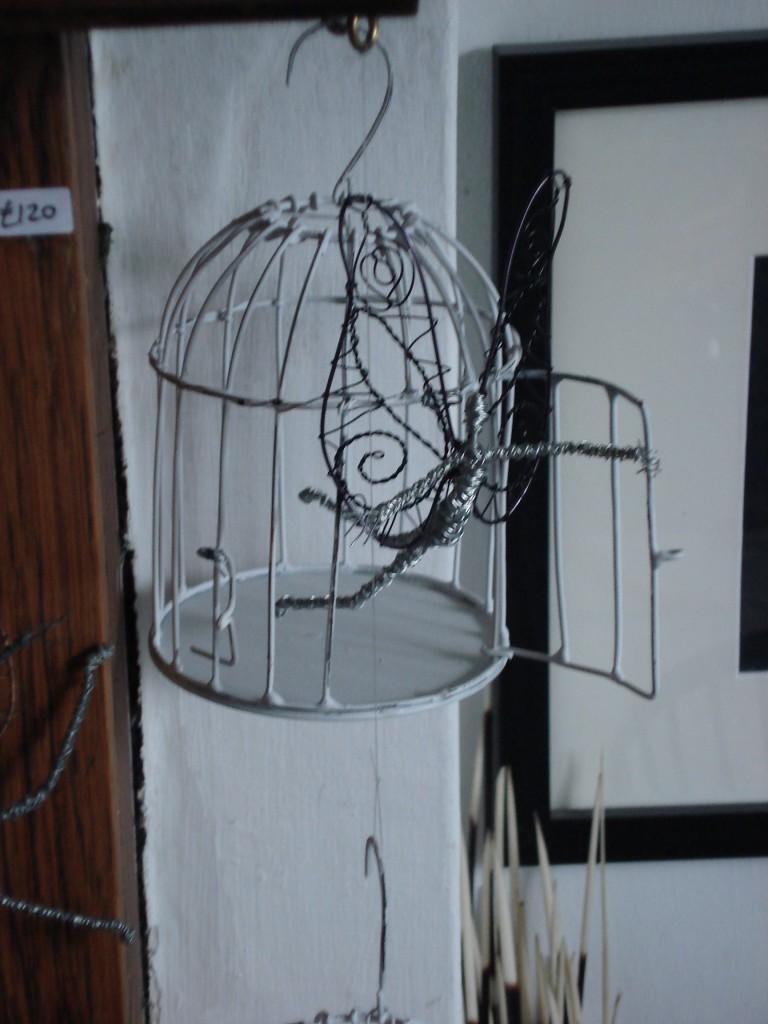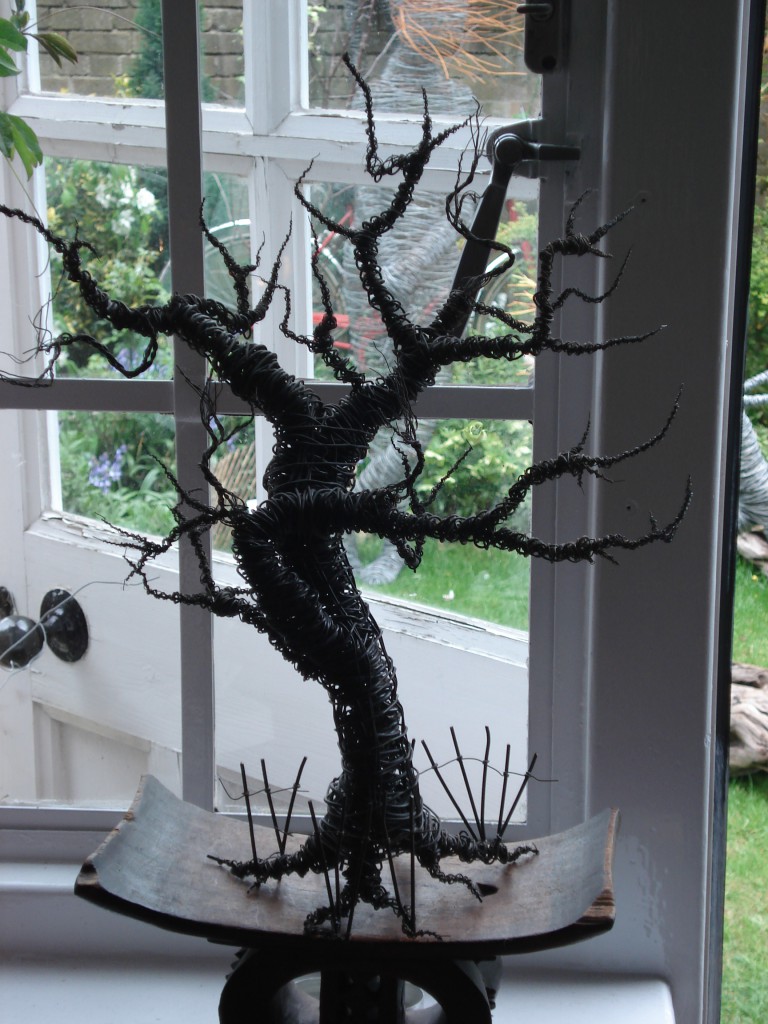 And then in the garden the life size ones!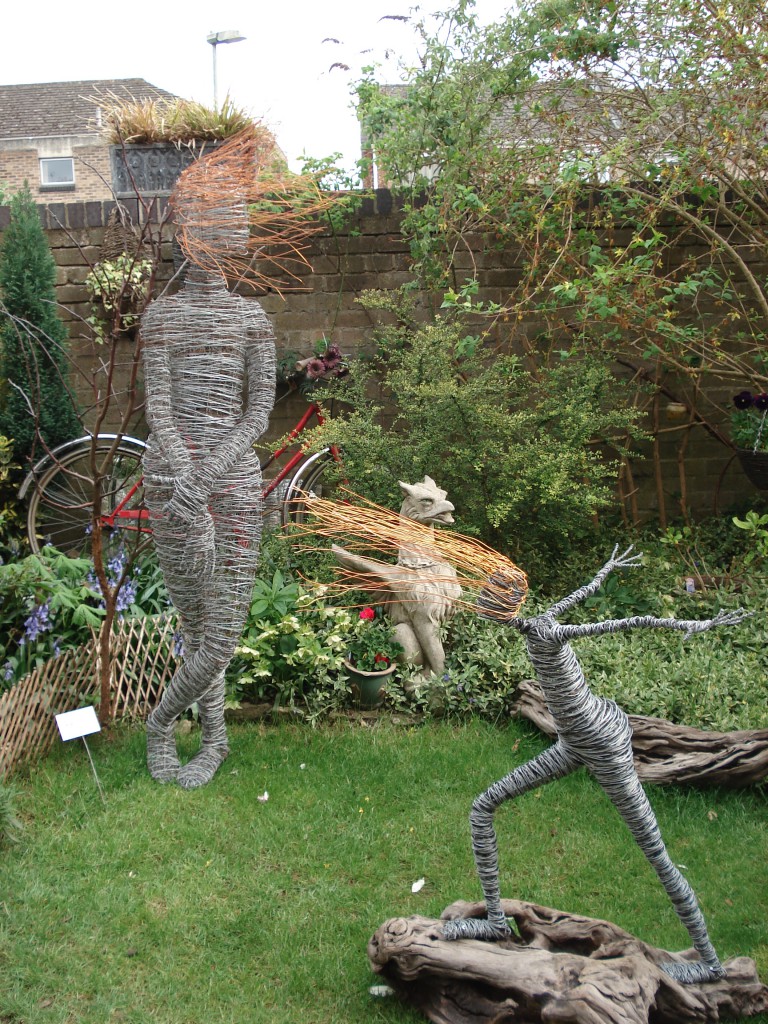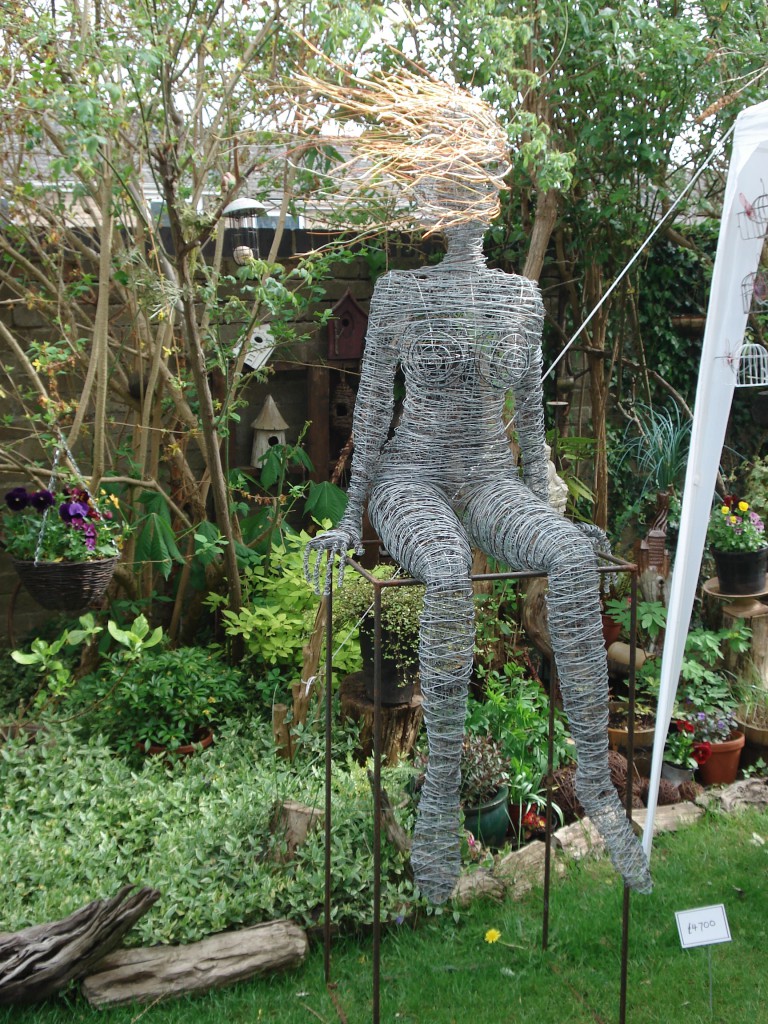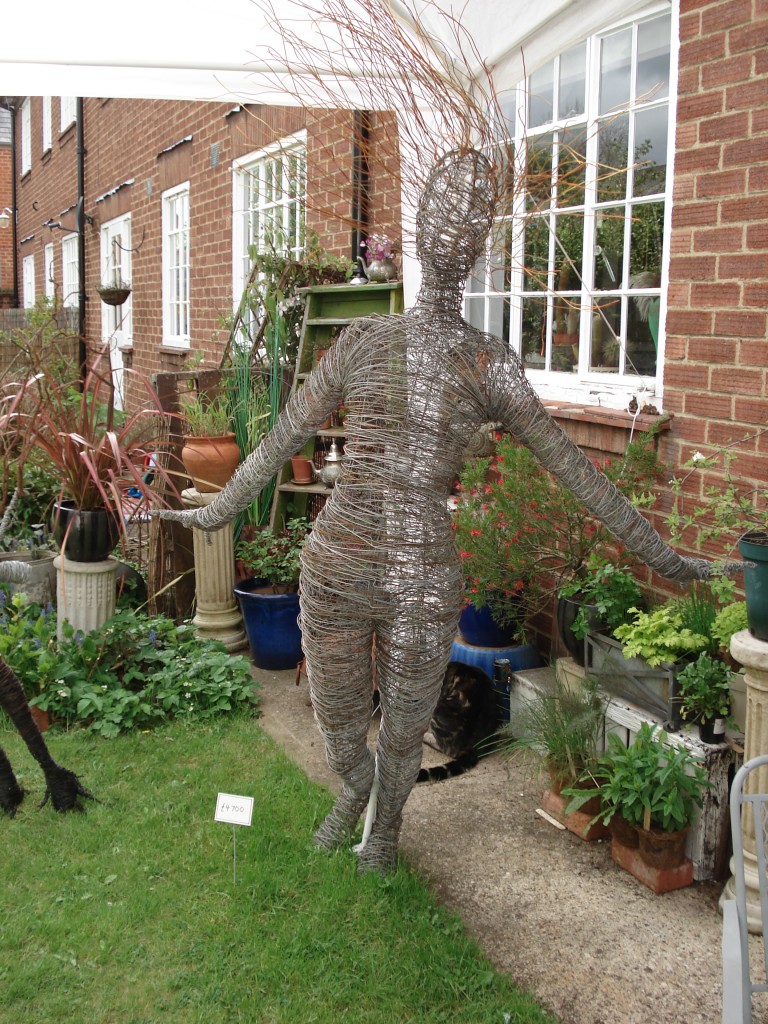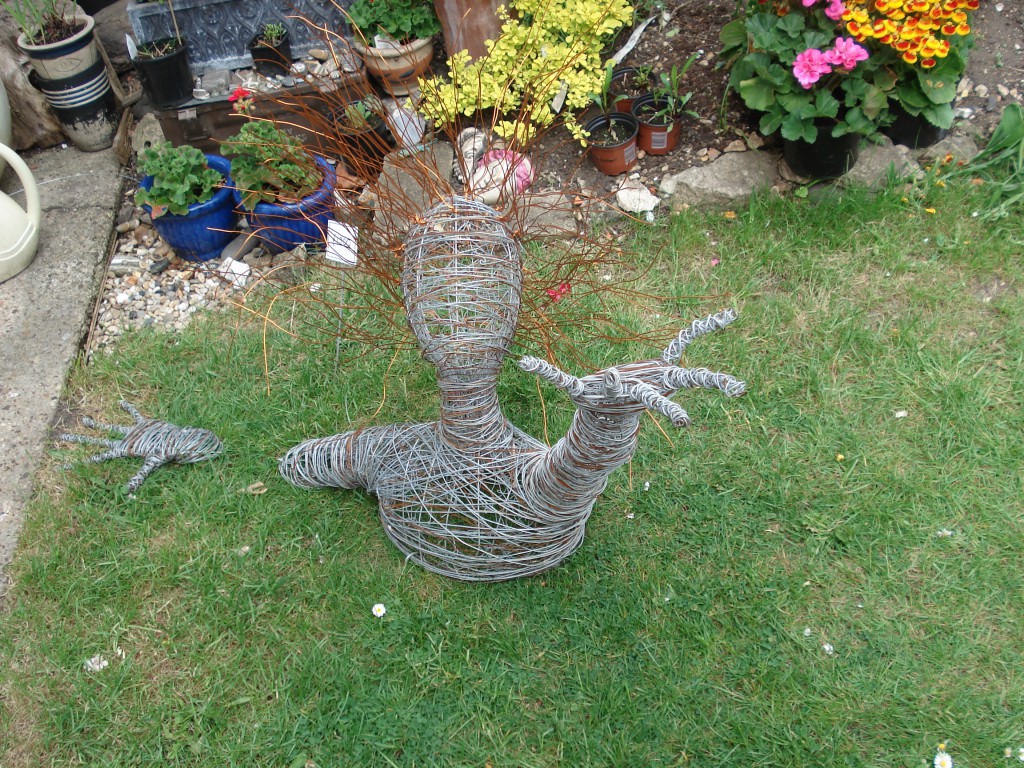 This one wasn't life size but was hung on some invisible wire so it spun in the wind, the movement seemed to make it appear more lifelike despite the fact it was the smallest piece in the back garden.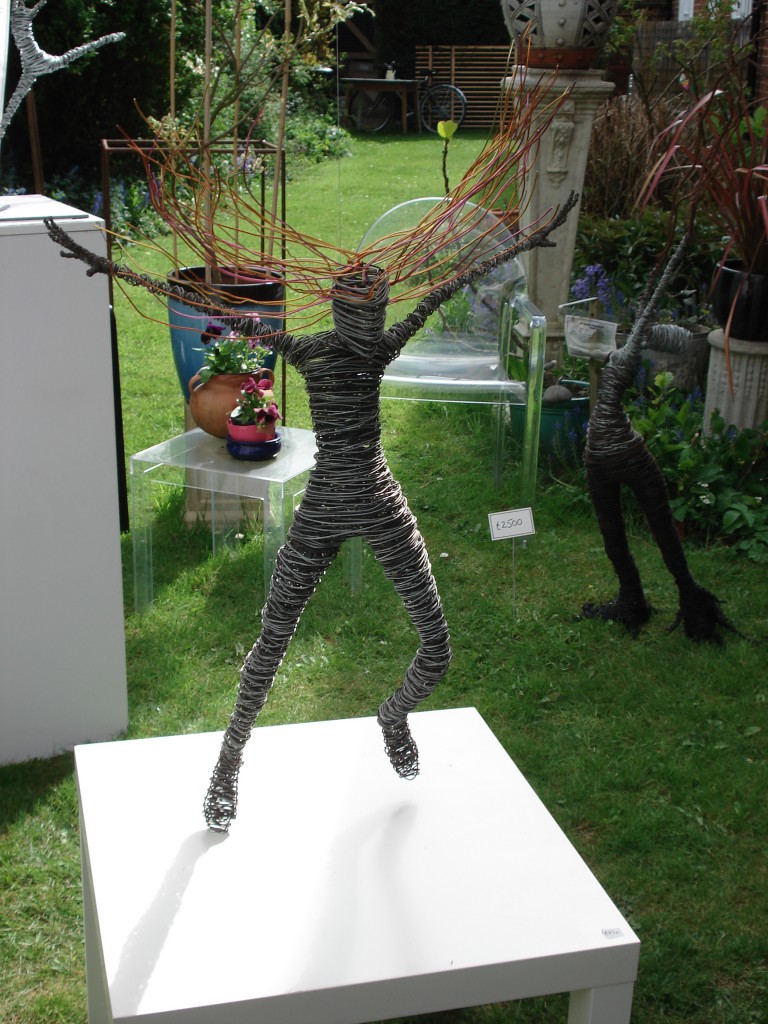 Thank you Rachel for producing such amazing art and letting me into your home, it totally blew me away! www.rachelducker.co.uk