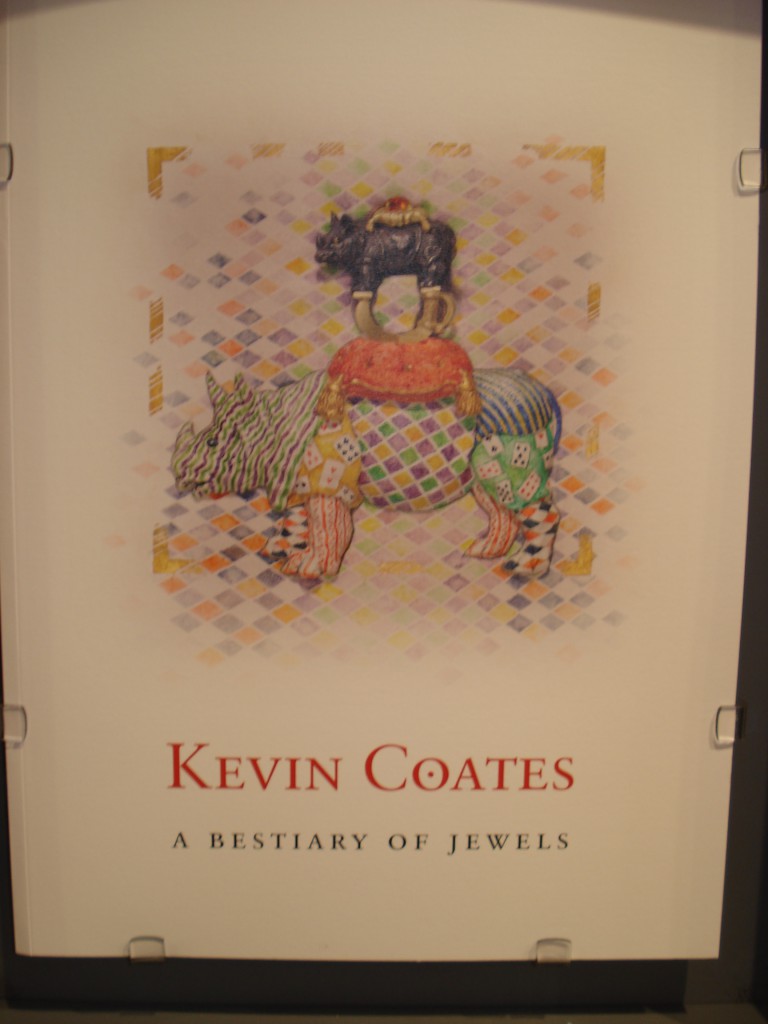 This weekend at the Ashmolean was the last viewing of the Henry Moore and Francis Bacon exhibition that has recently been held there. While that exhibition was drawing to a close however a selection of bejewelled loveliness created by renowned goldsmith Kevin Coates was just opening. Zoe and I headed along to see the pieces.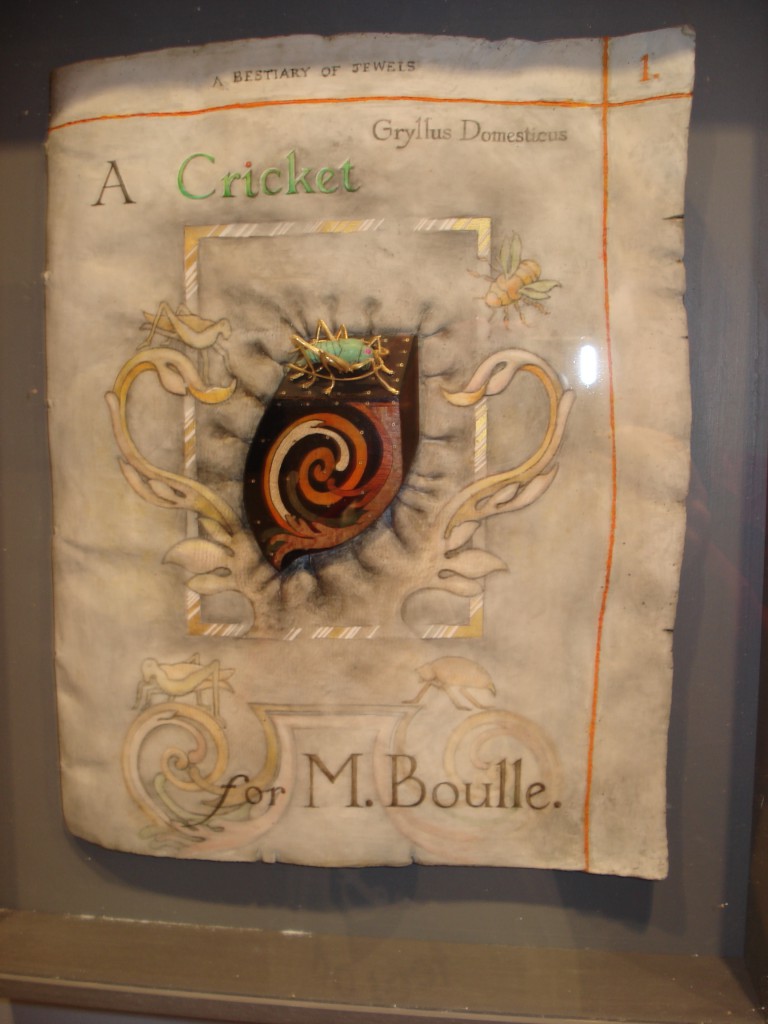 There were two main sections to the display, the main section The 'Bestiary' which as the website puts it "The 'Bestiary' of sculptural jewels is a poetic elaboration of the bizarre medieval encyclopaedias known as Bestiaries, which assemble lore and myth about animals. The artist has paired a series of individual creatures with their significant human, where the jewel is mounted in a modelled and painted Bestiary 'page' ". (Having looked at them I think the 'book pages' were actually wood, with the jewels themselves slotting into them).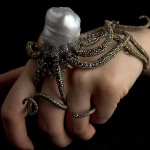 Then there were the 'birthday Jewels'  a selection of the jewels made for Kevin's wife who has received a piece a year since they met (lucky girl). The jewels were beautifully constructed with great slabs of precious and semi precious stones set into them and some quite weird and wacky designs. Zoe noted a pair of earrings which were actually modelled on human ears while I admired some of the rings which had faces peering from them.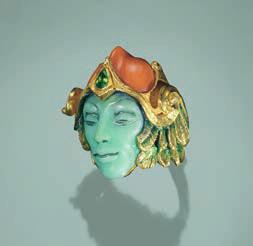 But I think we both agreed our favourite piece from the human/animal linkings to be the crow for Ted Hughes which was stunningly realised and curled round a piece of Labrodite which looked at if it had no end.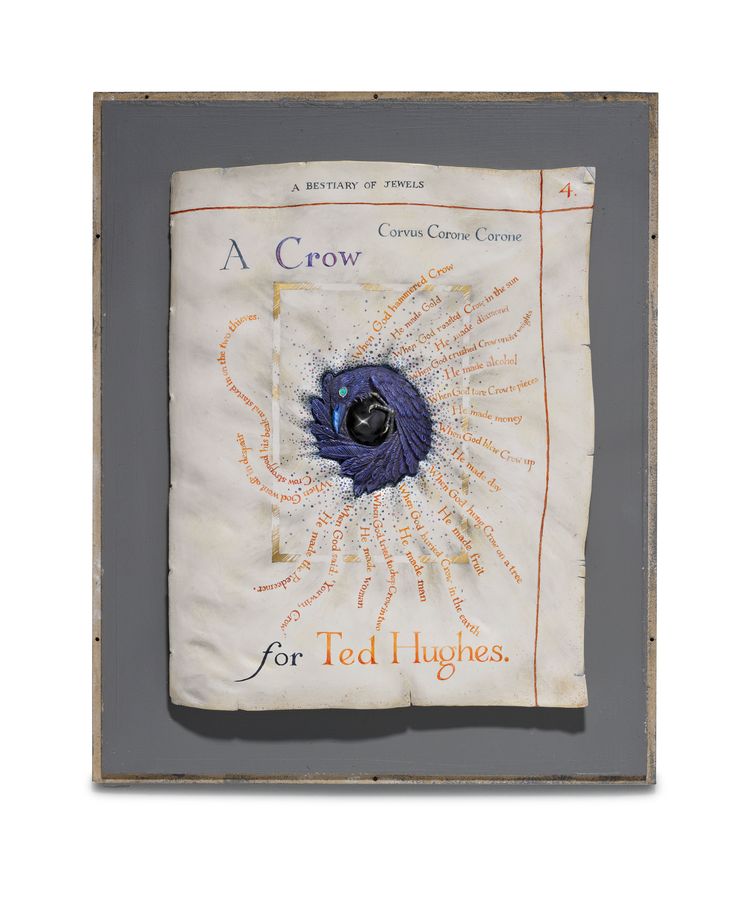 Rainbow colours also featured quite strongly in the exhibition with this parrot also being one of the highlights.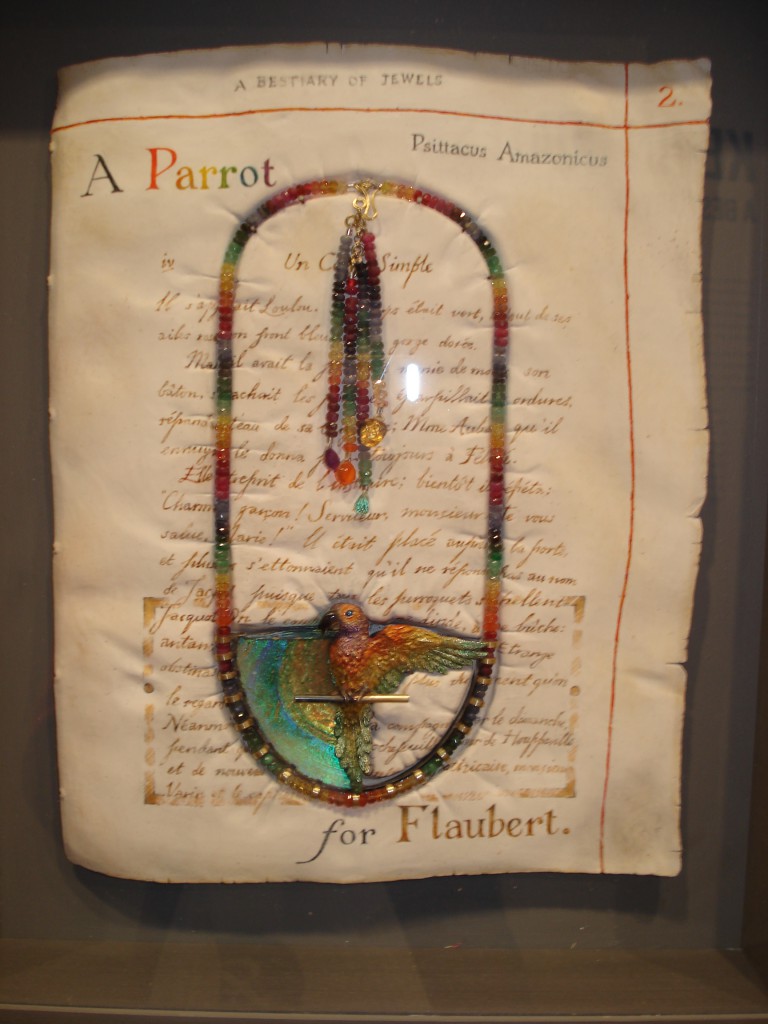 You can watch a brief film about Kevin's work here (called Time regained, doesn't his workshop look amazing? I'd really like an afternoon exploring in there!). As well as producing beautiful jewels Kevin is also a very talented musician!  Zoe and I retired to the basement for some tea and cake after viewing the exhibition and whilst perusing a list of events found that the man himself was doing a 1hour talk on what inspired the jewels in a few weeks time. Tickets were hastily booked!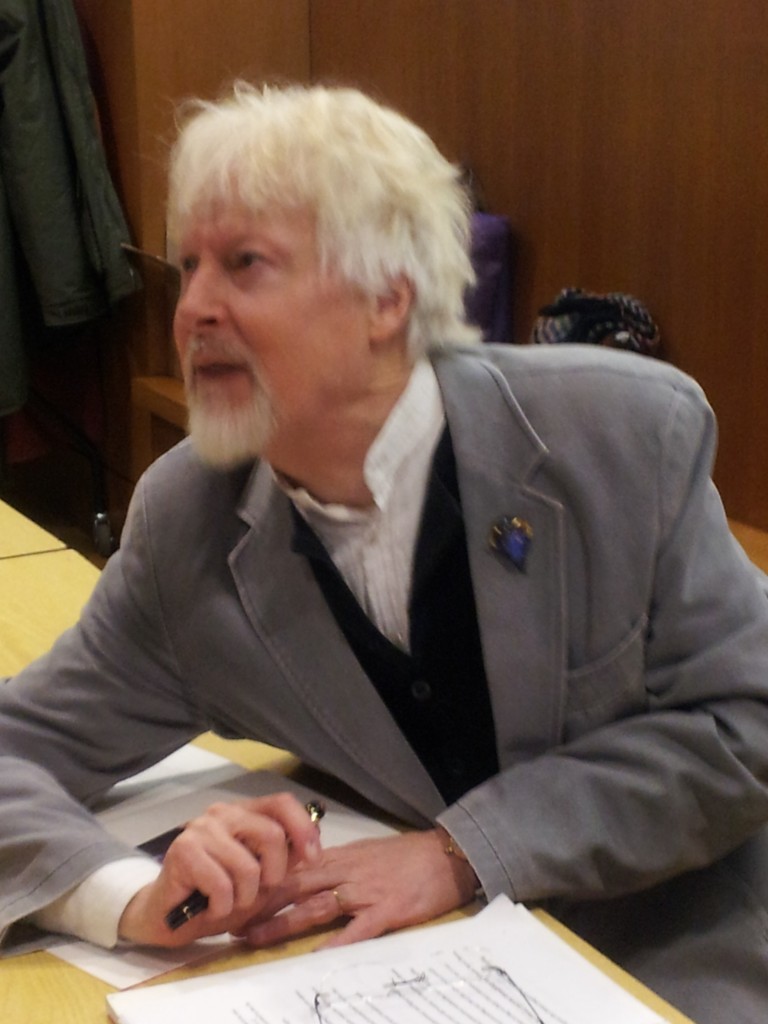 Kevin worked through all the animal/human pairings explaining why certain characters had been paired with certain animals. After the talk there was the opportunity to ask questions a little girl wanted to know where he got his semi precious stones from & he said most came from a favourite shop in Venice but he did also venture to a shop in Hatton Garden (I know it well, I used to visit for supplies of silver and gold when I was a jewellery college).
Someone else asked if the collection would stay together & he replied it would be lovely if it could but a couple of pieces had already been sold  & I asked if he had a favourite piece. He said that like children he loved all his creations but he did have a soft spot for Starl the starling (paired with his owner Mozart) and his wife loved the dodo for Charles Dodgson (Lewis Carroll to you and I) so that had been her birthday jewel for last year (the whole bestiary took 2 years to complete). There was also the opportunity to get the exhibition catalogue signed, and opportunity to meet the man himself, an opportunity I couldn't pass up.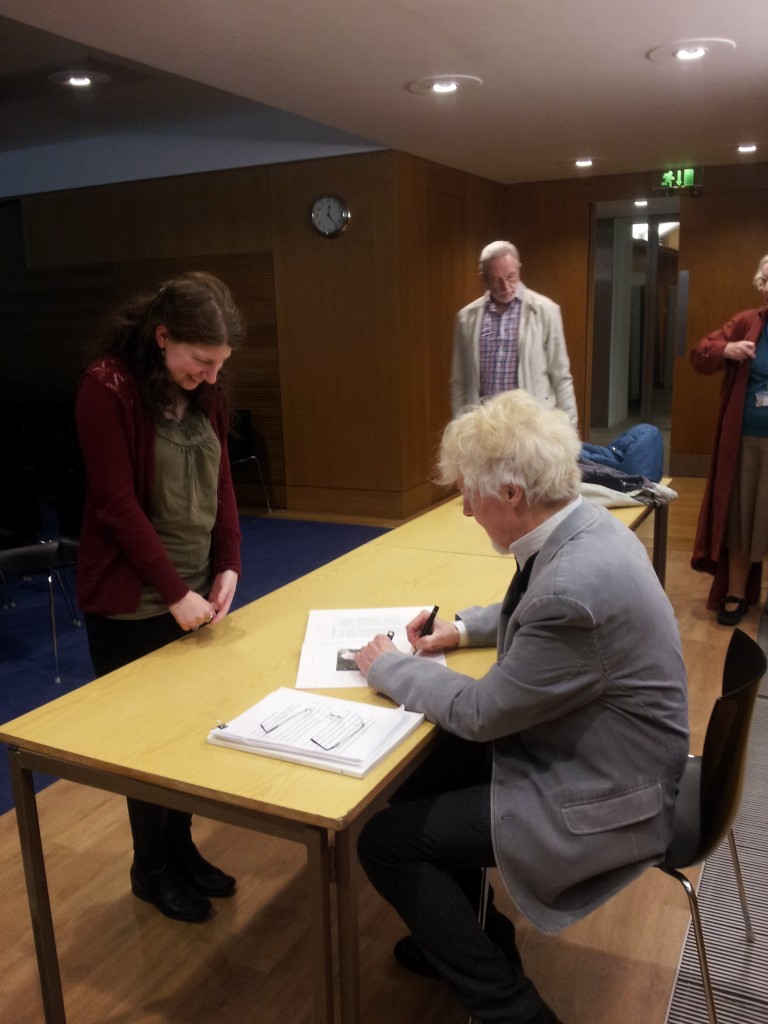 (Huge thanks to Zoe for taking these pictures). The talk was a brilliant opportunity to hear about the inspiration behind the jewels, but even if you missed that the exhibition alone is well worth a visit, its free and is on till the 30th March 2014 at the Ashmolean museum, Oxford.