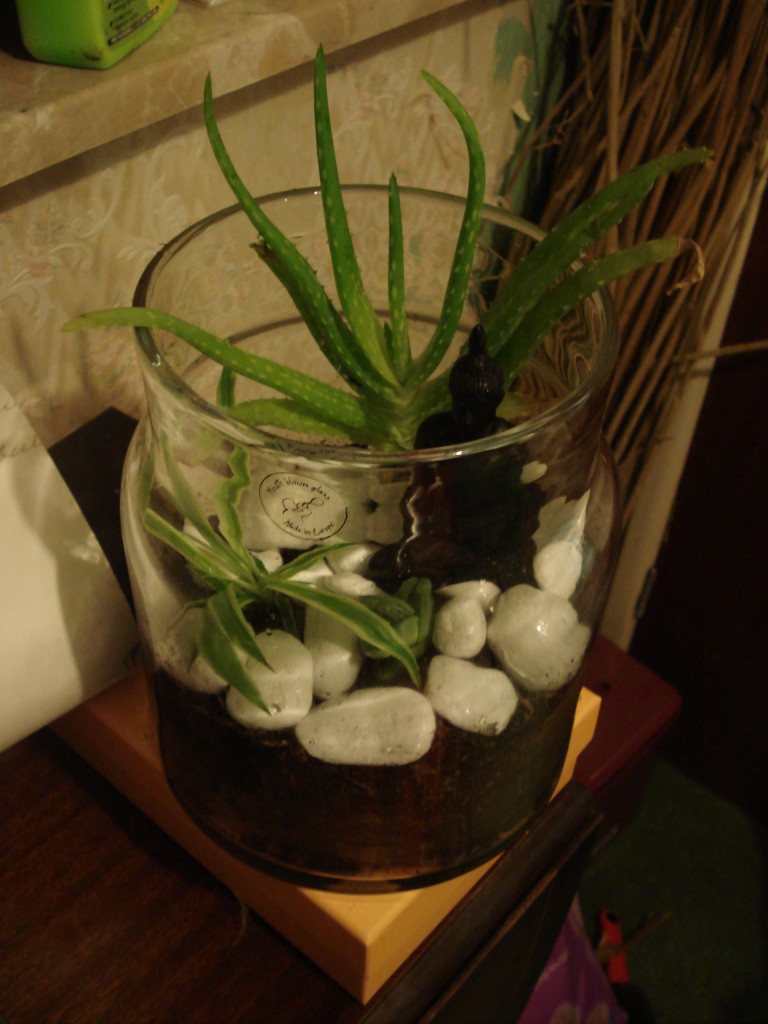 My friend Sian has her birthday in January which gave me the whole of the Christmas holidays to decide what to get/make for her. We share a mutual love of gardening & when visiting our house Sian had commented on the many succulents that line the windowsills here. I love succulents, they are pretty, easy to look after and best of all have lots of babies that you can give away to friends! After gazing at very many lovely Terrariums on Pintrest I decided it was time I gave making a terrarium for Sian's Birthday a go. I bought a glass jar off ebay (if you search for premade leaded terrariums they can be eyewateringly expensive (& the older ones can leak too)) so I went for a plain glass one with a lip that I could tie ribbon round.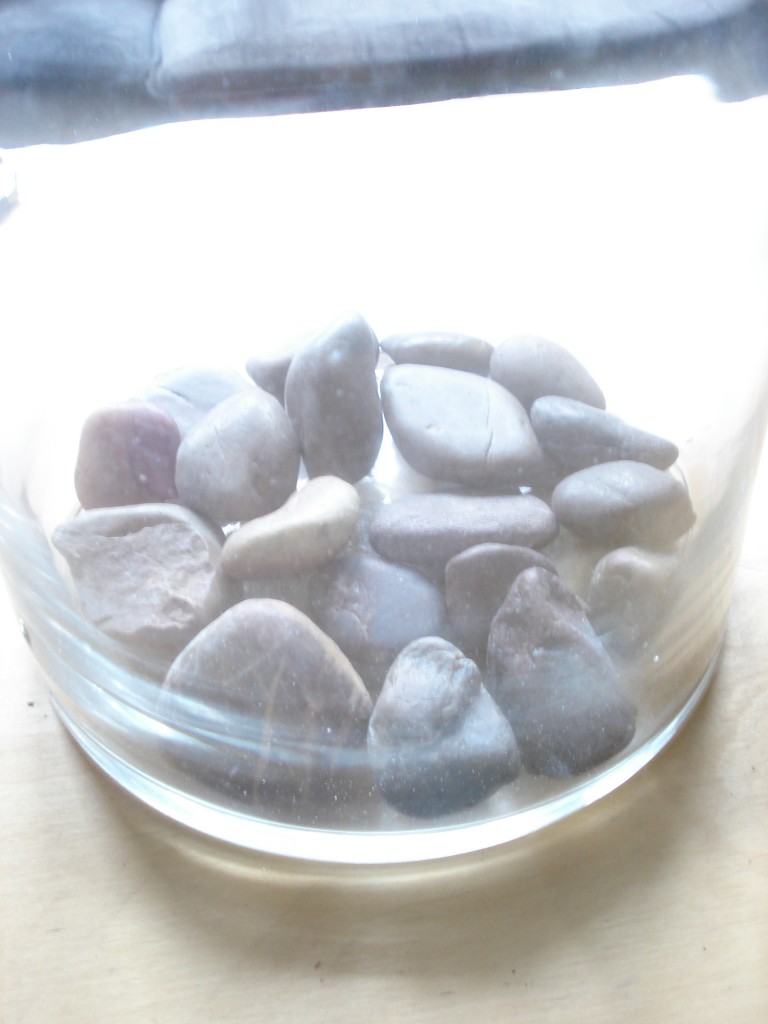 The other supplies I needed were brown stones for the bottom of the pot (to help with with drainage), soil with added charcoal (to help keep the water pure) and I decided to put white stones on top (I bought a black resin budda from the Thursday market & wanted the stones to be a contrasting colour to help him stand out). Plant wise  I opted for a tall aloe vera at the very back with a small spider plant, variegated Jade/money plant and a baby succulent at the very front.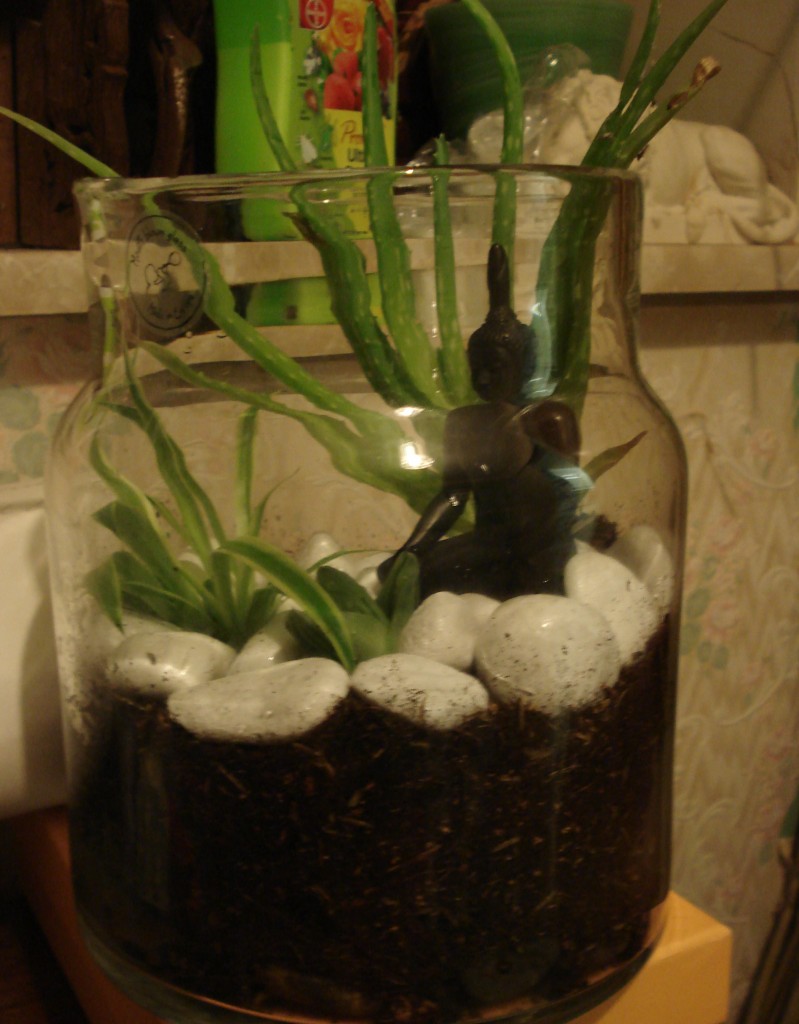 With the Ribbon added it looked pretty smart: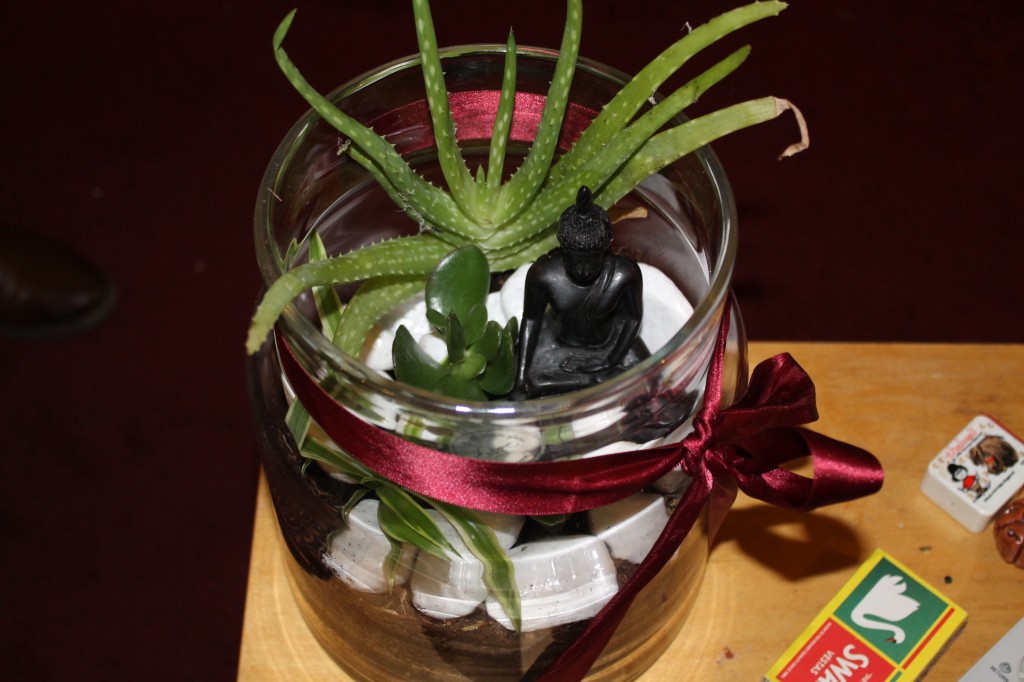 Sian came round to pick up her present on Thursday with no idea what it was, but from her reaction I think she liked it. Sian will be moving away to start a new job in a couple of weeks (leaving her beloved allotment behind) so it's nice to think that this is one garden she can take with her! Will miss her lots but I plan to visit as soon as she is settled!