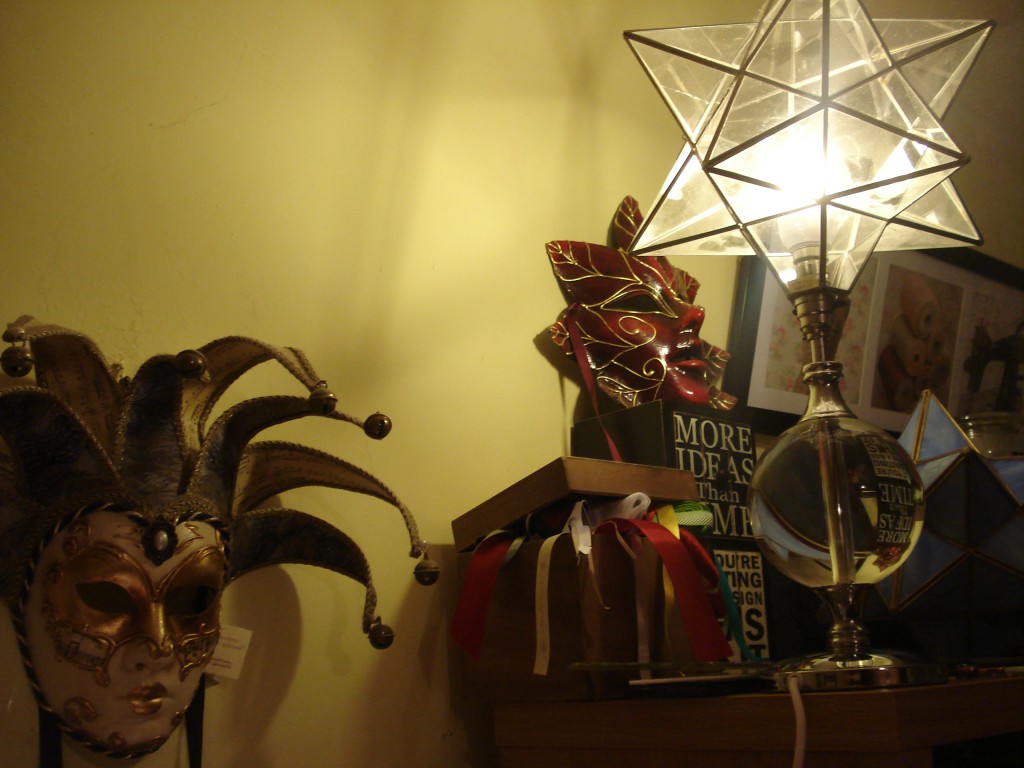 I've been feeling a little low this week, some work stuff and generally just the weather being a bit rubbish meant I wasn't my usual happy self. This was turned around this weekend though by some good times with friends & family and some bright additions to my studio space. First of all this lamp which is a cunning combination of rescued shade & new lamp base & now takes pride of place on my storage unit next to my desk. The other bit of light enhancing kit that turned up this weekend was my long awaited A3 LED light box:
Ta Da. A brilliant bit of kit & means I can now see the colour of the glass I'm working (or thinking of working on) even when its dark outside (such a bonus in months like January). The light is also very useful for reviewing glass painting and removing excess cement and for photographing glass with light behind it: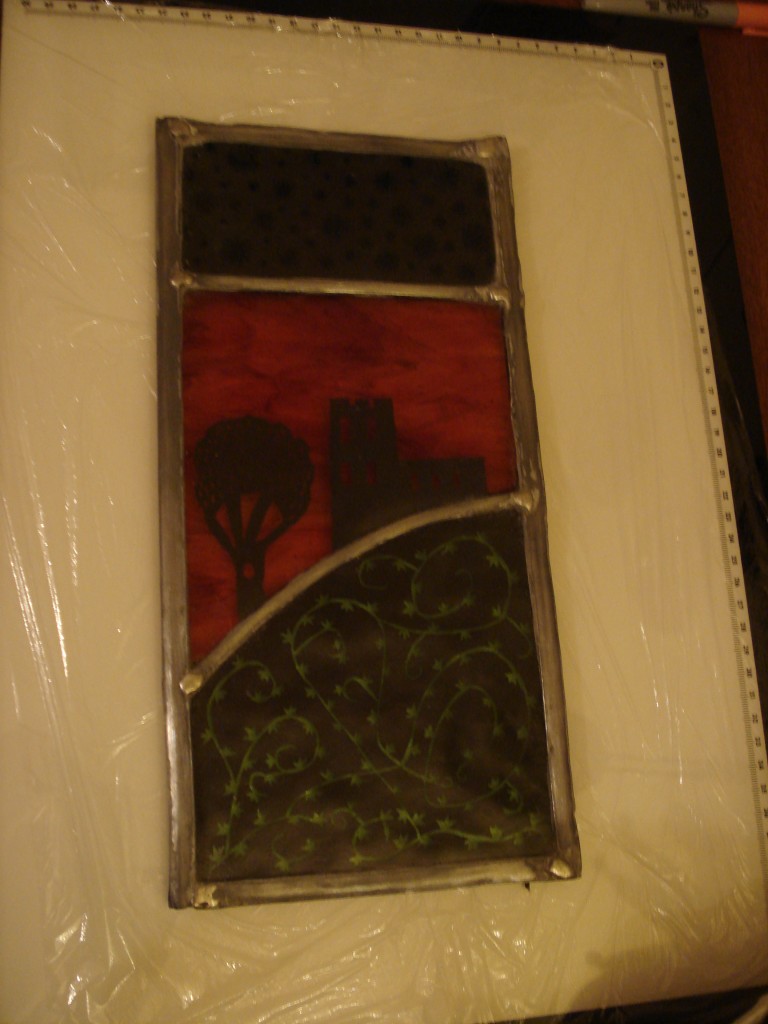 No lighty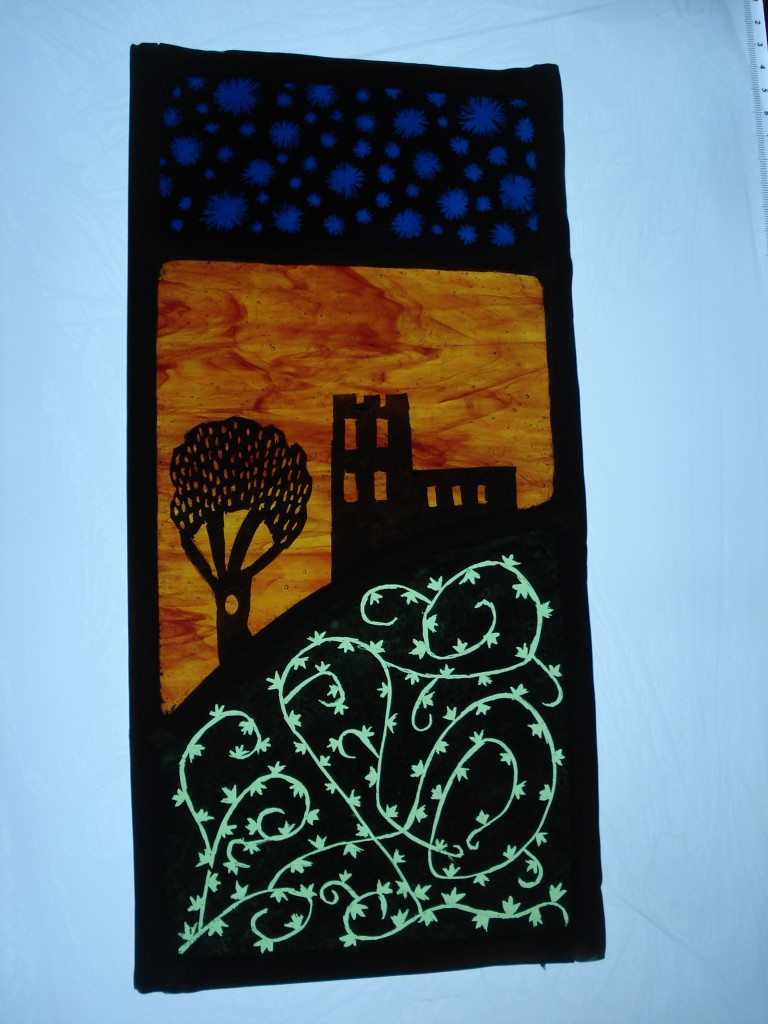 Lighty (much better & how its meant to be seen)
I'm really pleased with how my desk corner is coming together (slowly – lots more sorting to be done – but I'm getting there!)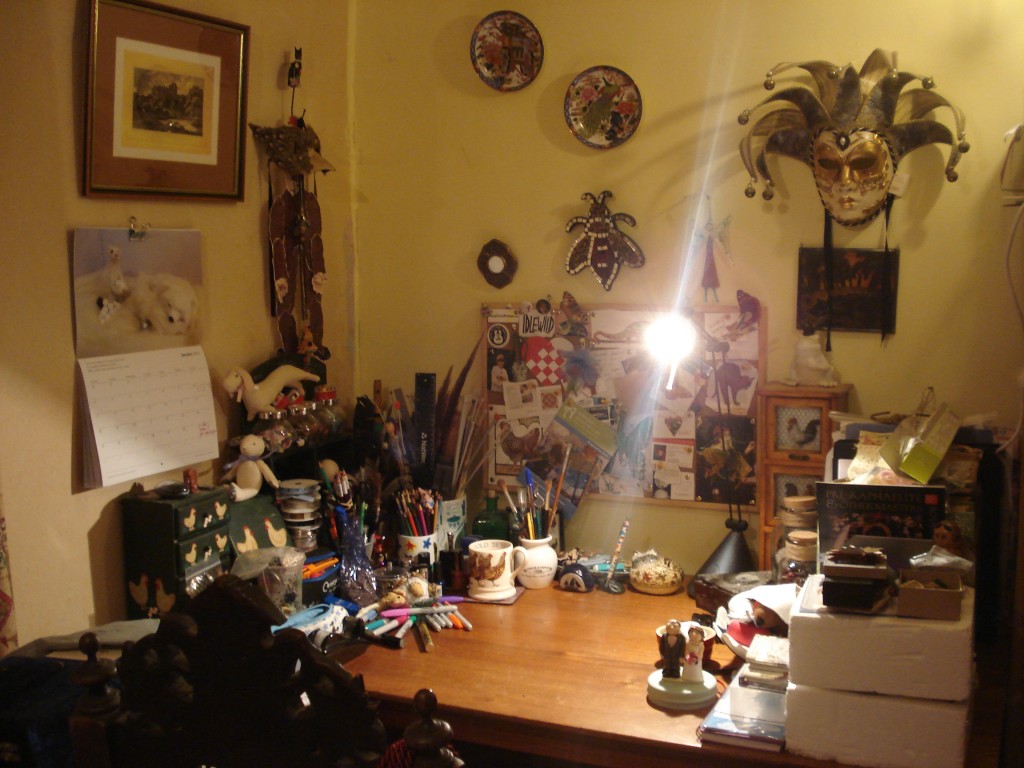 The final thing that has brought light to my weekend is that Mason Rose/the guest room will be gaining a new resident. His name is Bob and he is a goldfish. He was left behind at the retirement home that my step father in law to be works in. They are looking after him at present but are fearful he may prove a bit too irresistible to their cat!. As the guest room here is a cat free zone he should be much safer with us and as a bonus I'll have someone to talk to while I work :-). Wishing you all a light filled week!