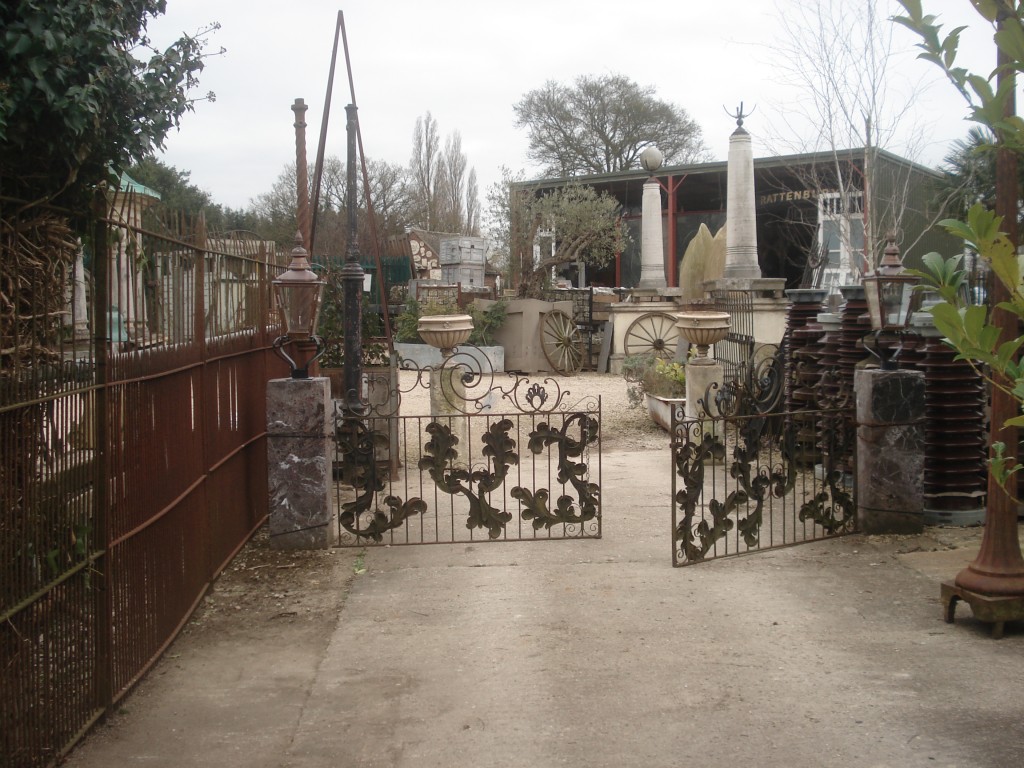 If you have a car and a penchant for antiques Thame has to be on your list of places to visit. We had promised Jam's mum that we would take her out to visit our favourite haunts so on Saturday we all headed out to sample the delights. First up outdoor salvage experts Lassco and their three pigeons yard. You may remember we first stumbled across this yard around a year ago (original post here). There seemed to be a lot less big things than there were when we had first visited (& sadly the William Morris doors had gone, I hope they went somewhere to enable lots of people to enjoy them) although I was still quite taken with a few things like these glorious saints (reclaimed from a church & with a big sold sticker on them, I didn't dare ask how much)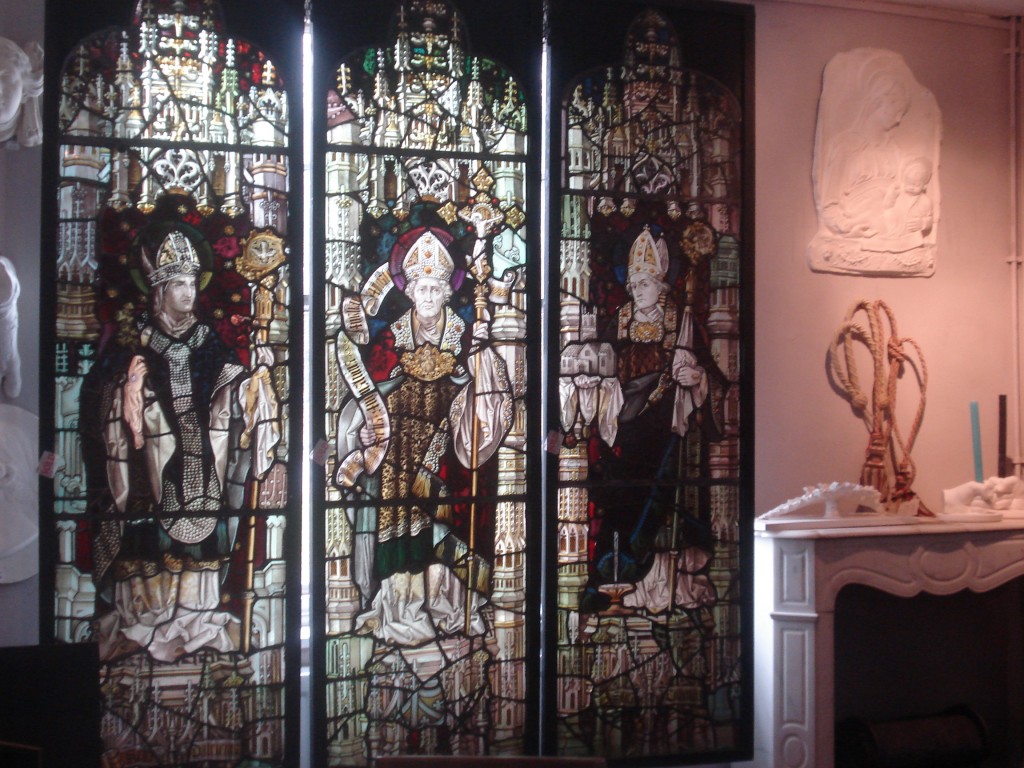 And a smaller Oxford panel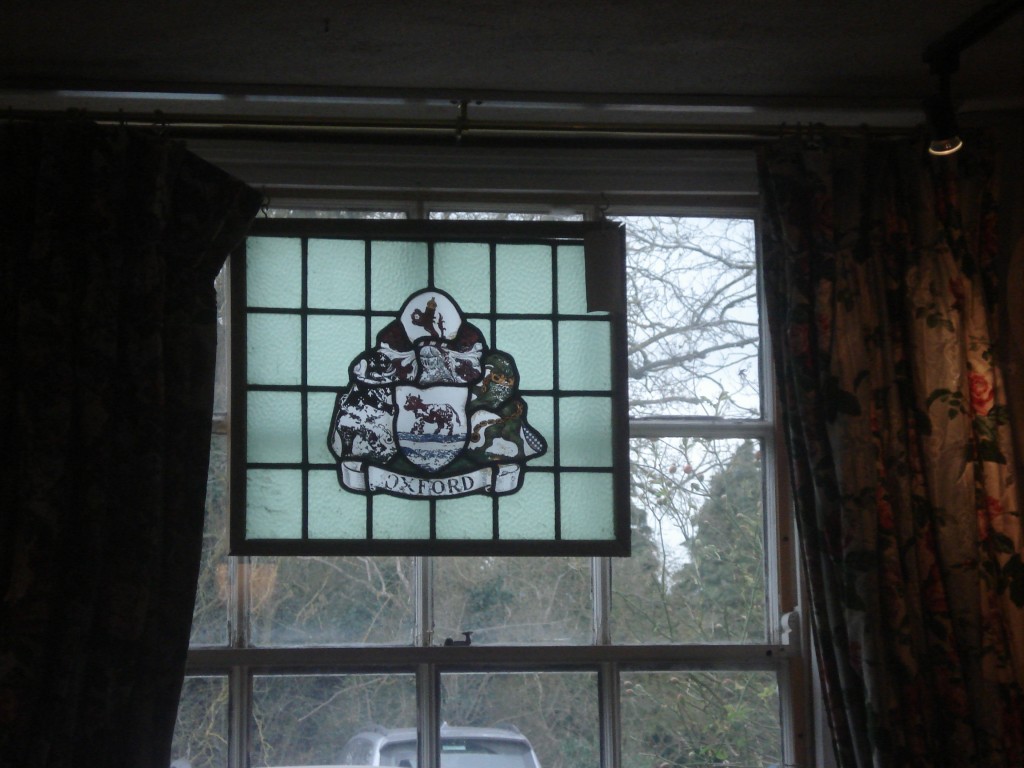 I was also quite smitten with this little devil & friend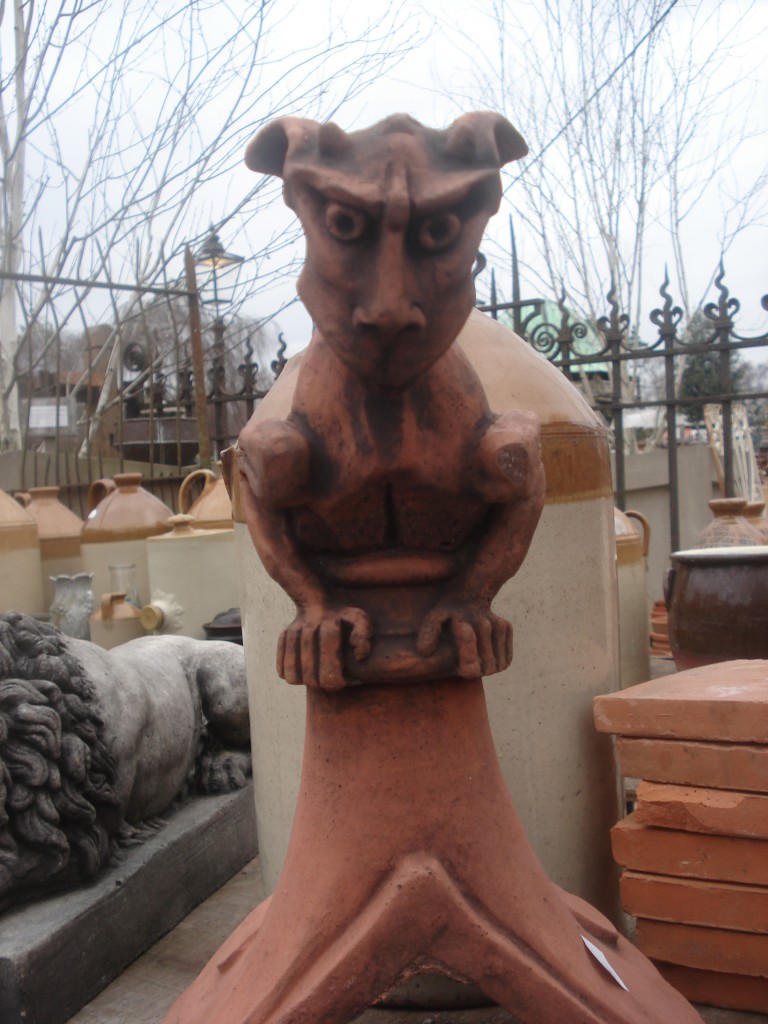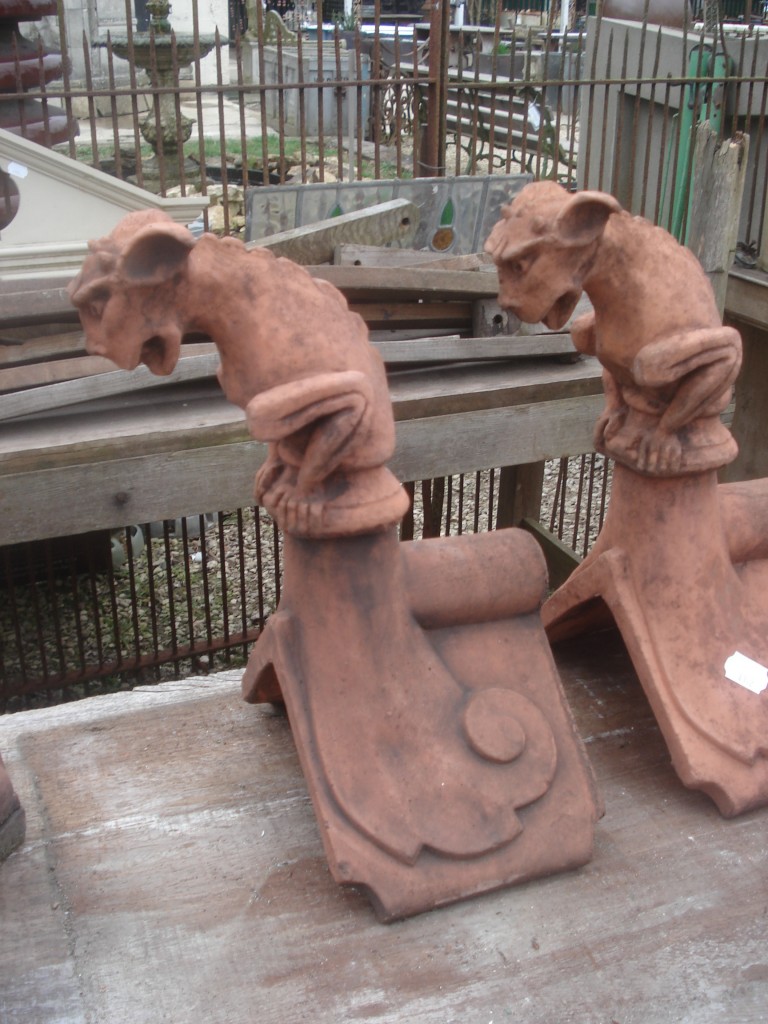 But maybe a pair of lazy lions would be better???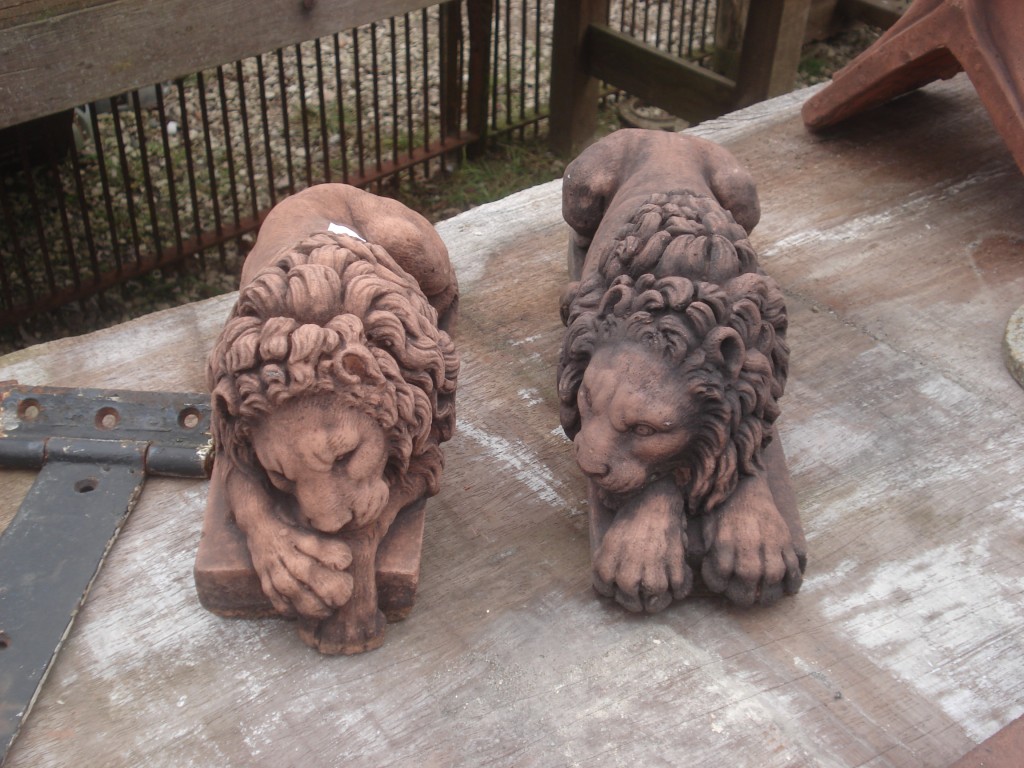 There was also a dove coot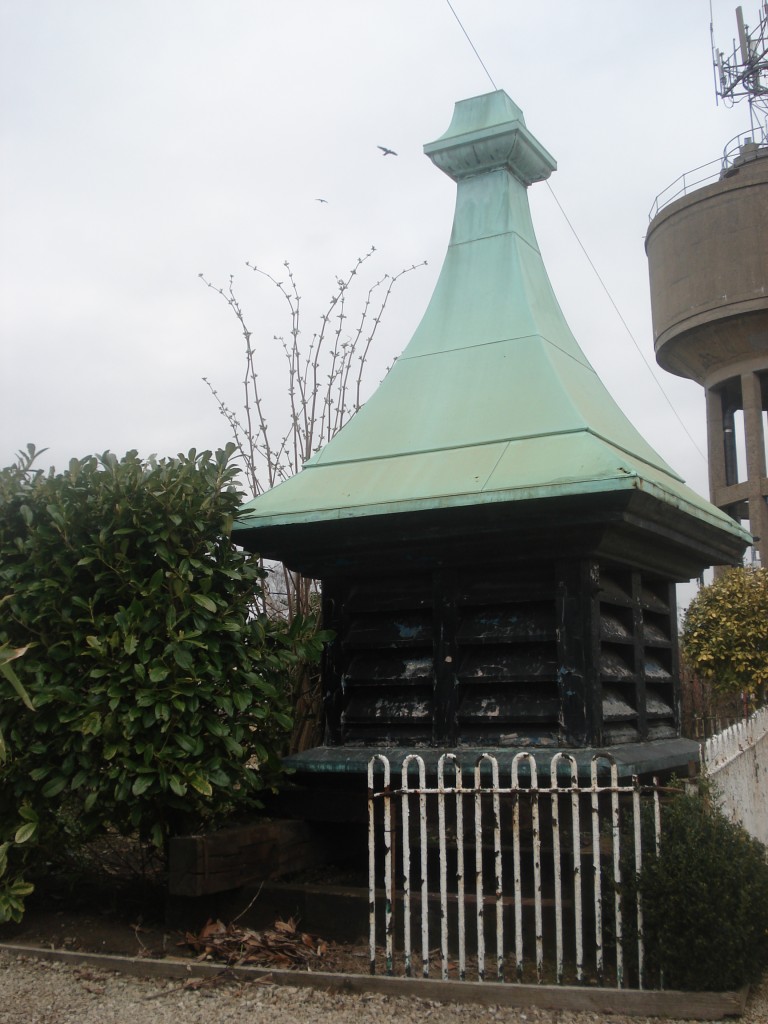 As well as a complete building façade should anyone have the space!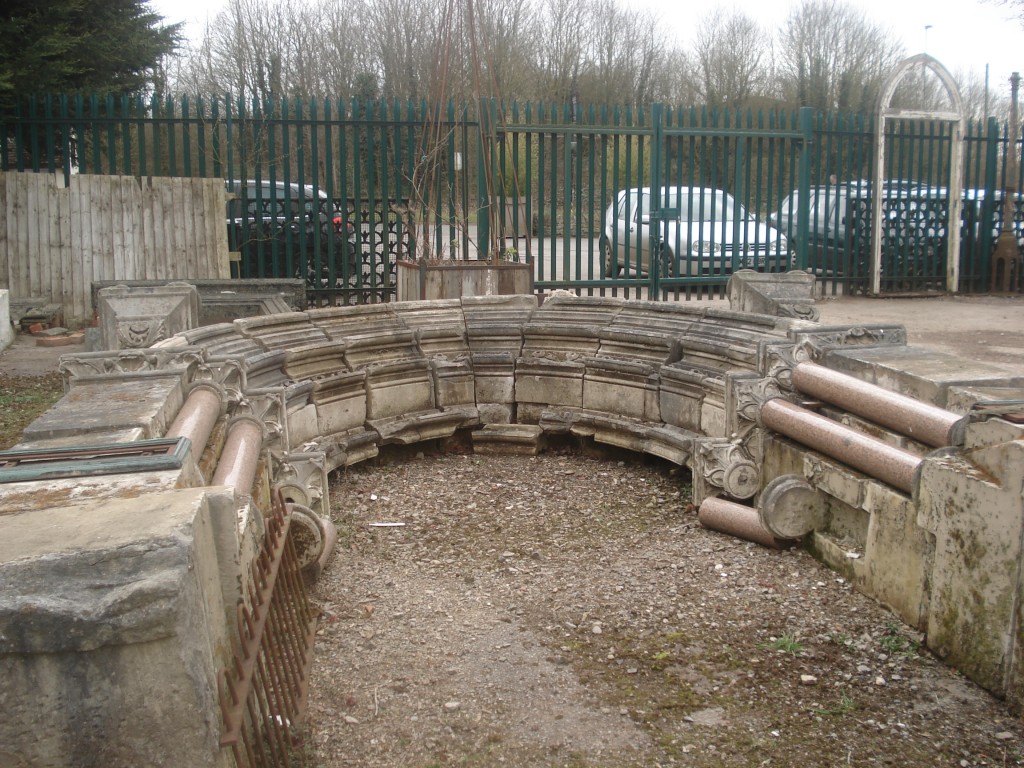 By this time we were all getting a bit shivery so headed off to the warmth (and cheese) of The Swan for a bite to eat and a tour round their massive selection of antiques and collectables. I fell in love with another chair but unfortunately it was going into auction with another few so I probably wouldn't have been able to afford it anyway. Our final stop deviated slightly from the architectural theme and was Spirit Walker Crystals (we took Jam's mum to the Enchanted Market & she loved it so it was only polite to show her our local crystal shop).  She definitely saw the appeal and bought a salt lamp and a few crystals and a sun catcher while I got another larger angel to add to my collection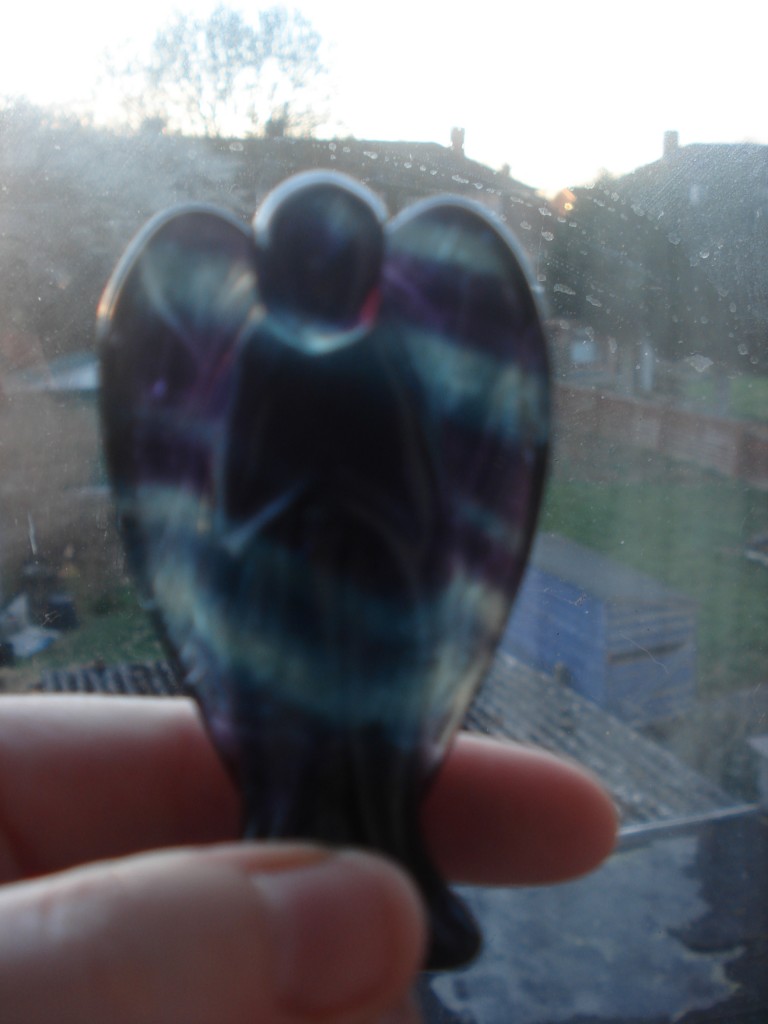 (she's made of fluorite and is currently living on my bedside table) as well as a crystal guide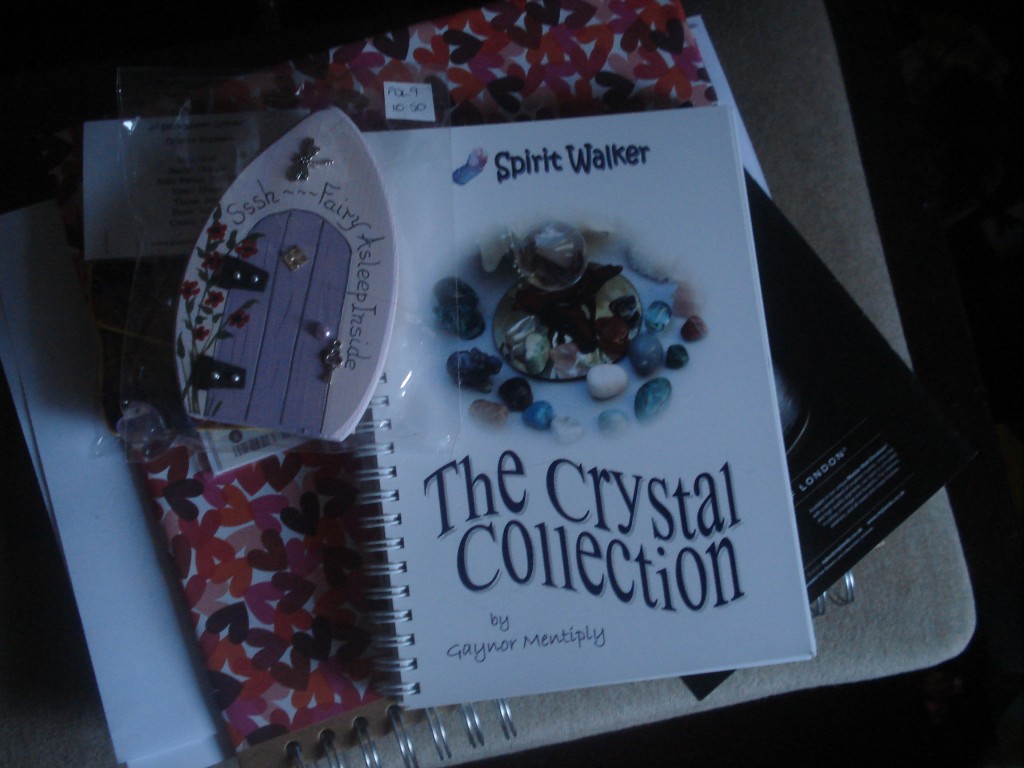 (the fairy door was a present for our new bedroom which I've already affixed to one of our freshly painted walls).
With our treasure collected there was just enough time to return to the Three Pigeons (well the restaurant attached to the salvage yard) for some dinner before we all went home.
Where there was just time for a quick knit on my sock in progress