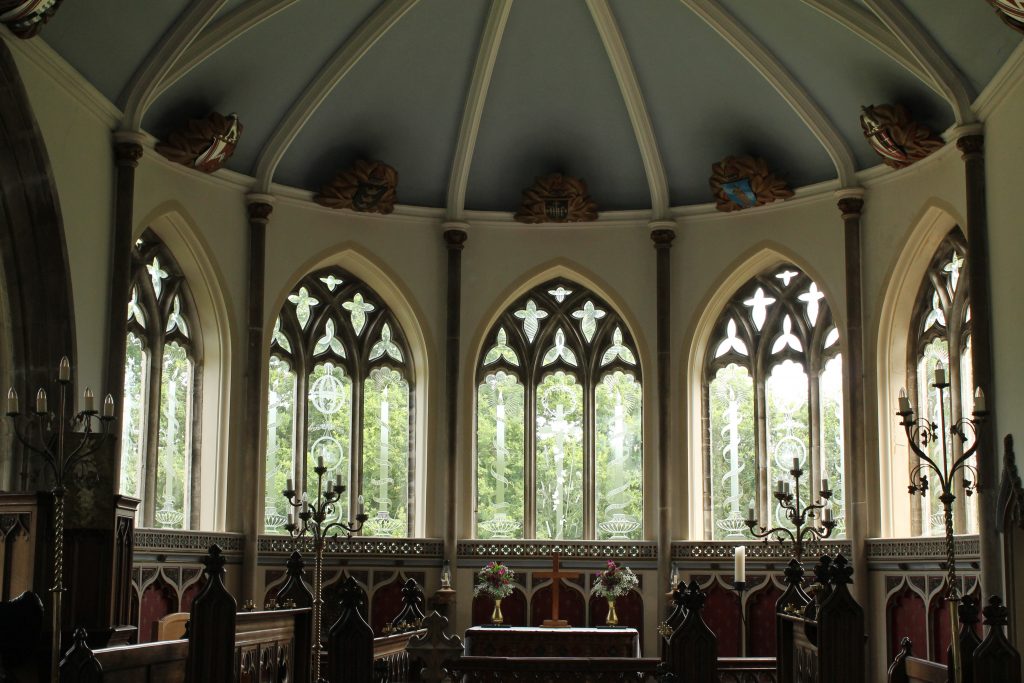 On our last few days in Dorset my dad mentioned wanting to go and visit (for the second or third time) the grave of T.E Lawrence (more commonly known as Laurence of Arabia). Laurence is buried in a Churchyard in Moreton but what I didn't realise was the church at Morton is also the site of some rather extraordinary etched windows. I decided to tag along & see them for myself.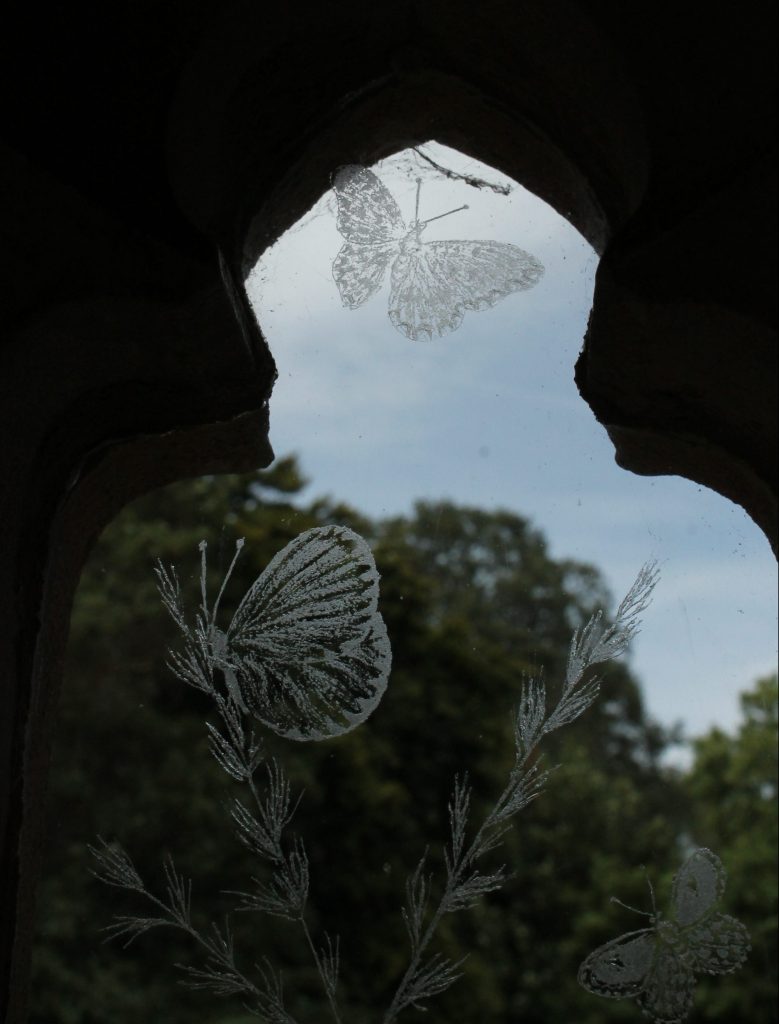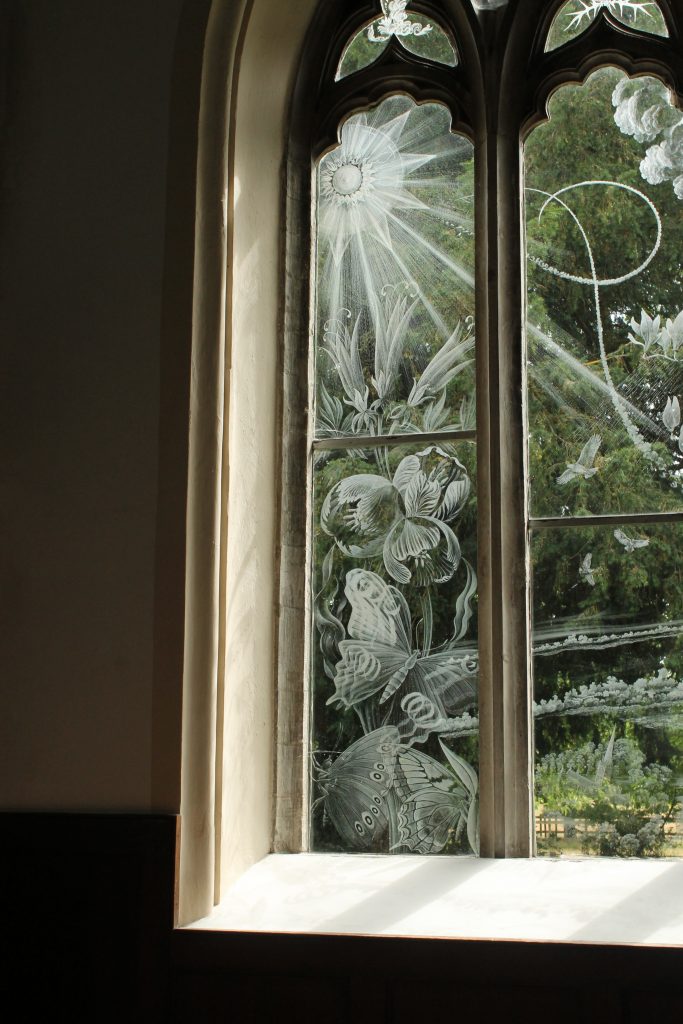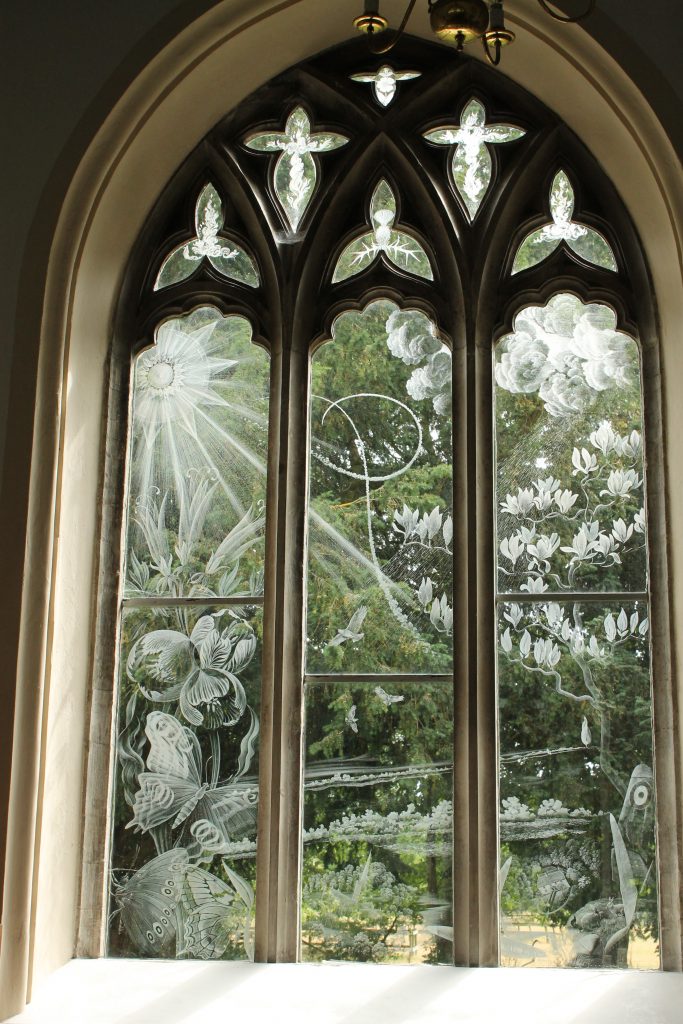 All the windows you see are the work of Sir Laurence Whistler (1912-2000) and took nearly 40 years to complete. The windows came about as the parish council felt that stained glass would be too heavy for the structure of the church and they wanted something that worked with the surrounding views, rather than blocking them out. The guide book I bought seemed to suggest the church council envisaged only parts of the windows to be clear, but Whistler went with an all or nothing approach and his ambitious etched designs scraped through the approval by the council by just one vote!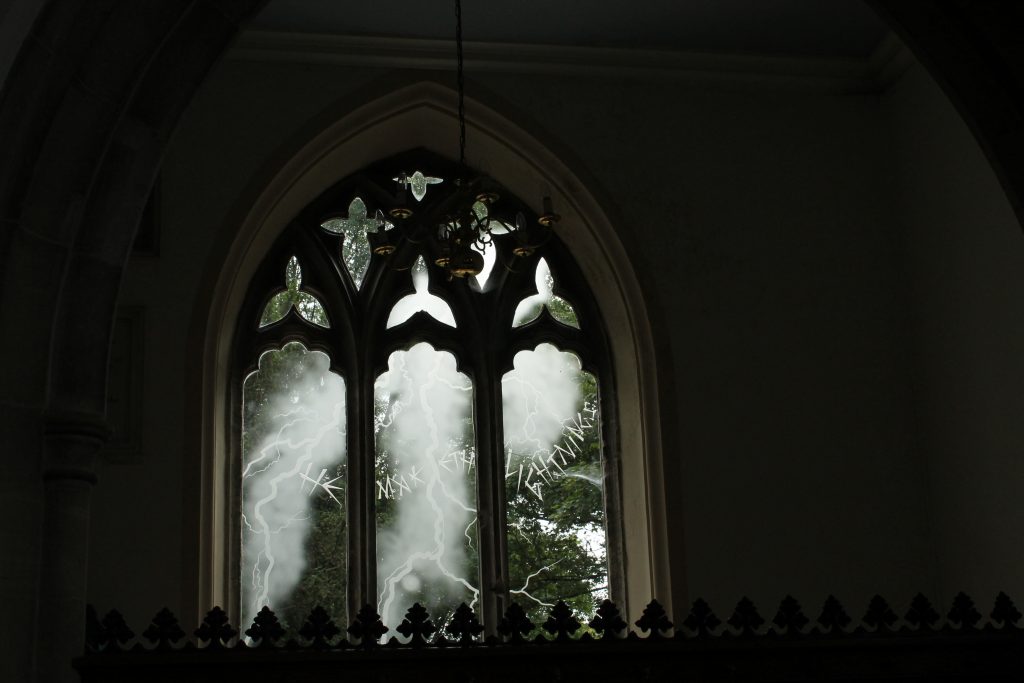 Having seen the windows for myself I can vouch that they are amazing! What is maybe equally amazing is that the rendering was done almost entirely by Whistler himself, with scriber and drill, with only the sand blasting on the galaxy windows (below) completed commercially by the London Sandblast company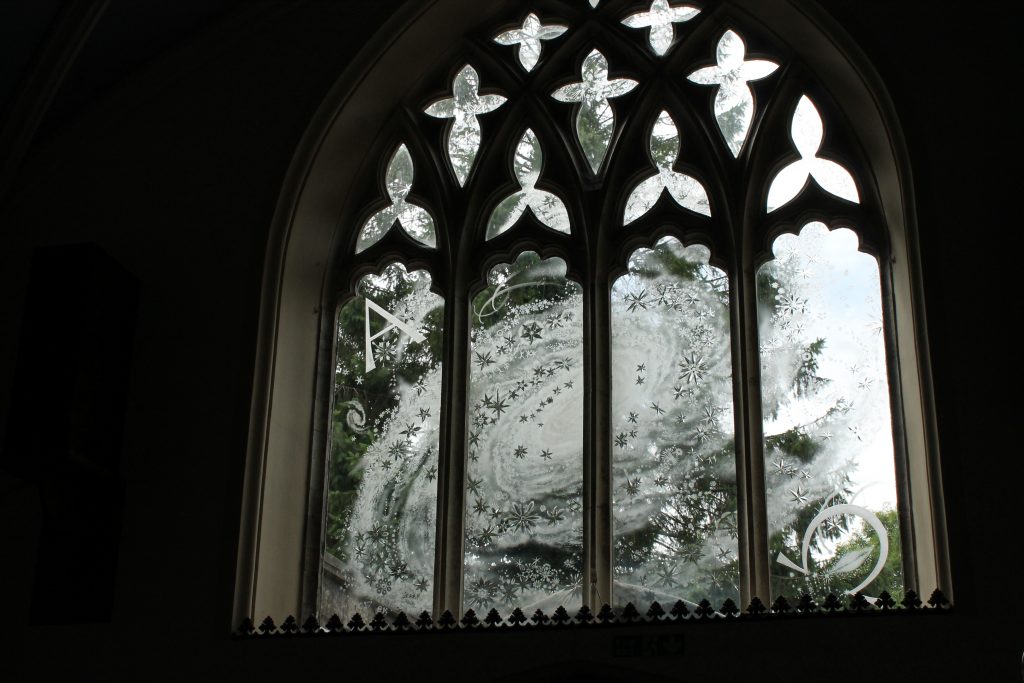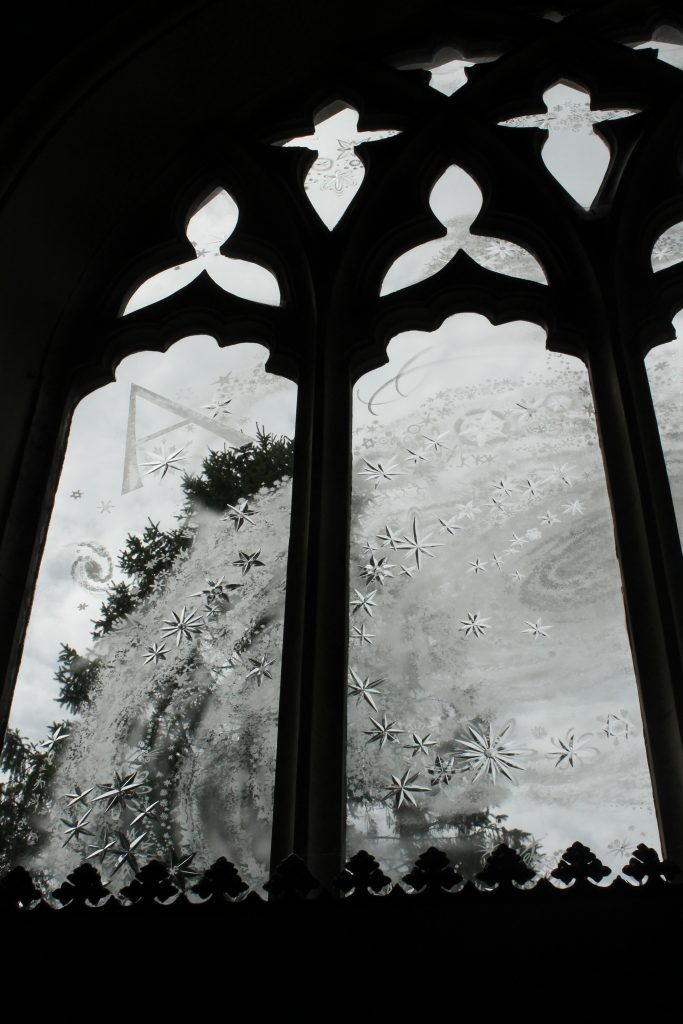 Some of the most effective designs were those featuring candles which feature words from the bible about light and their sister design featuring extinguished candles which allude to the dark times in 1940 when the church was struck by a bomb.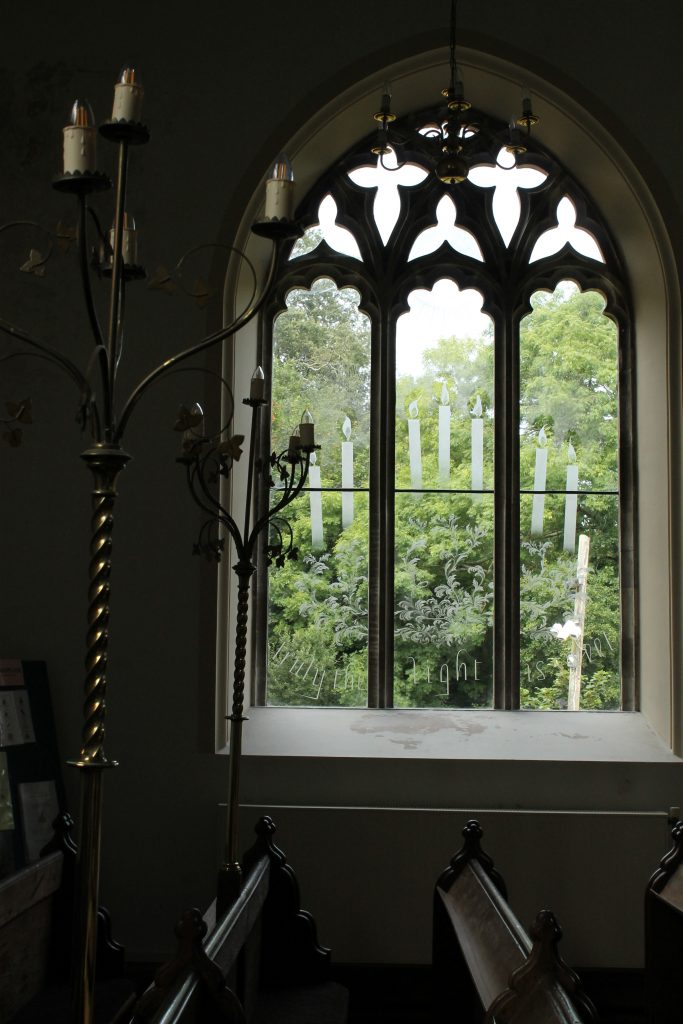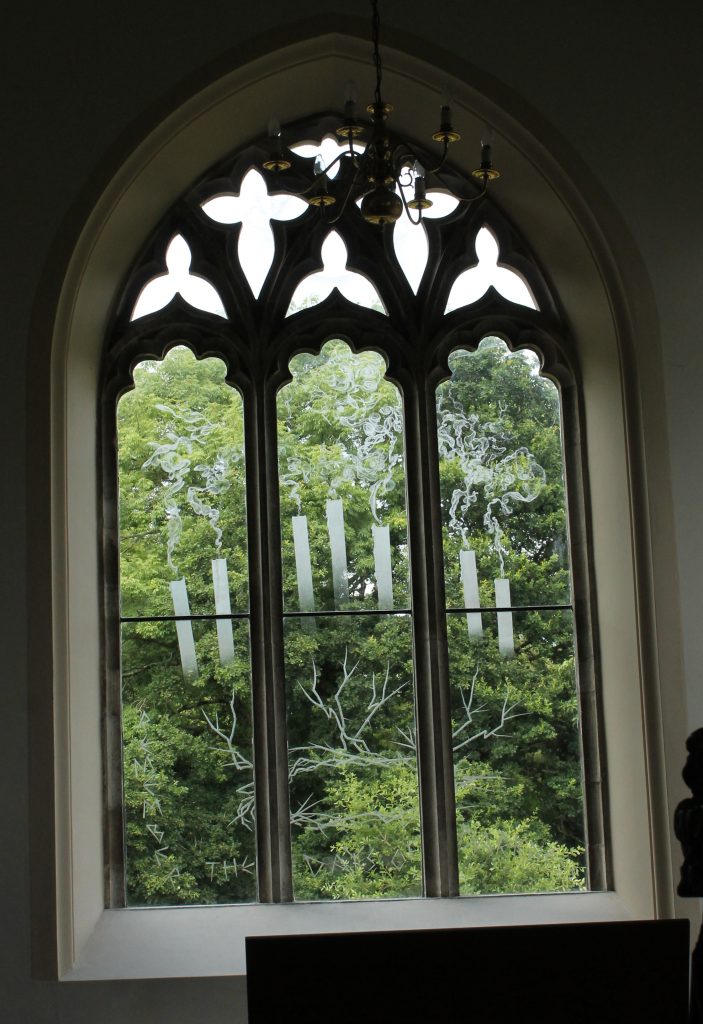 I'm really glad I got the chance to see these windows, if you are in Dorset I would highly recommend!