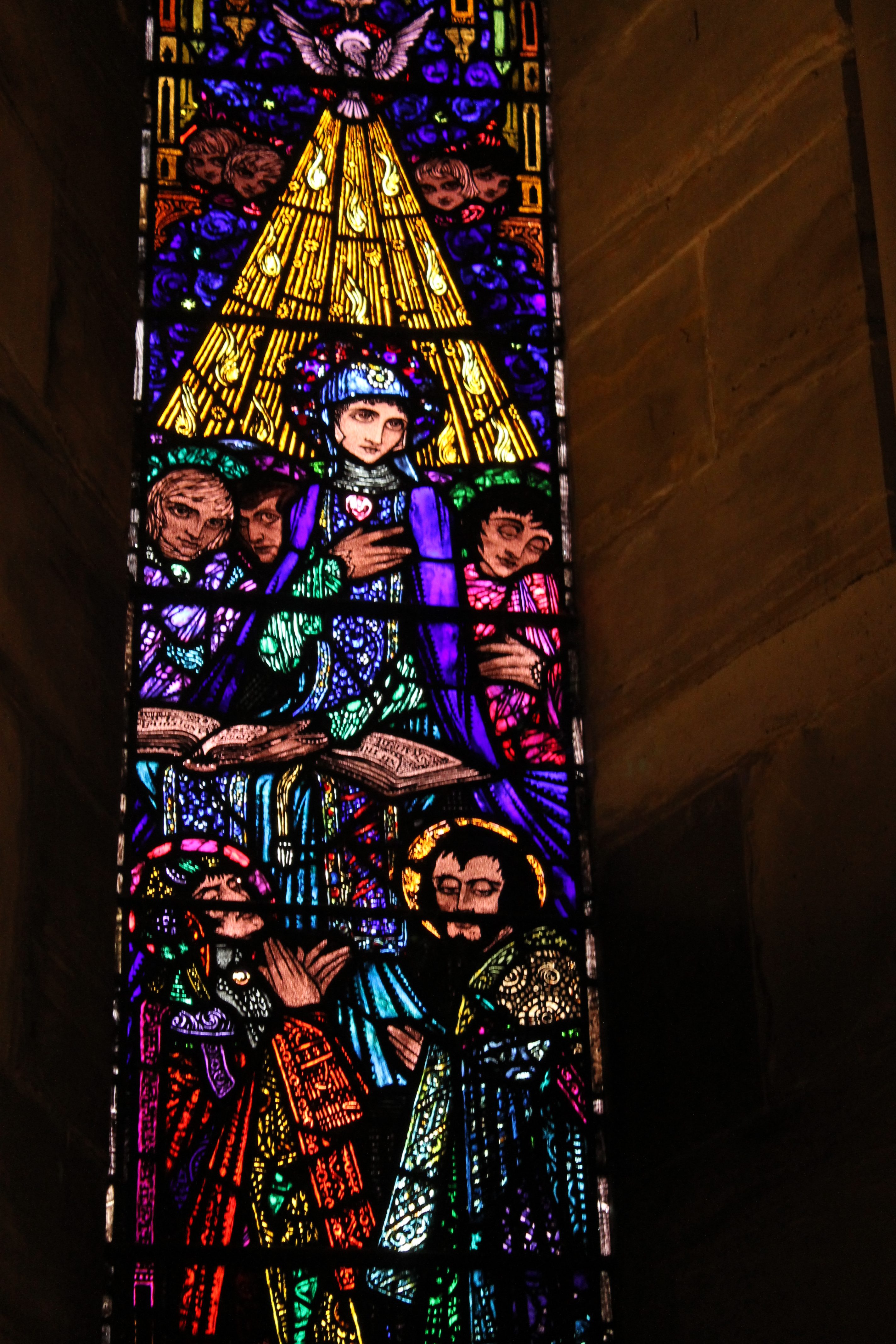 One of the MANY perks of being a member of the British Society of Master Glass Painters is that you get the opportunity to go on their fabulous trips as well as attend lectures at Glaziers hall in London. This trip I had been looking forward to for a very long time as it was to see some windows by one of my favourite glass artists Harry Clarke at Ashdown Park in Sussex.
What makes him so special to me is the way his designs feature so much detail and the fabulous colours he uses. As the below photo shows the effect of all the windows and colours together was just dazzling!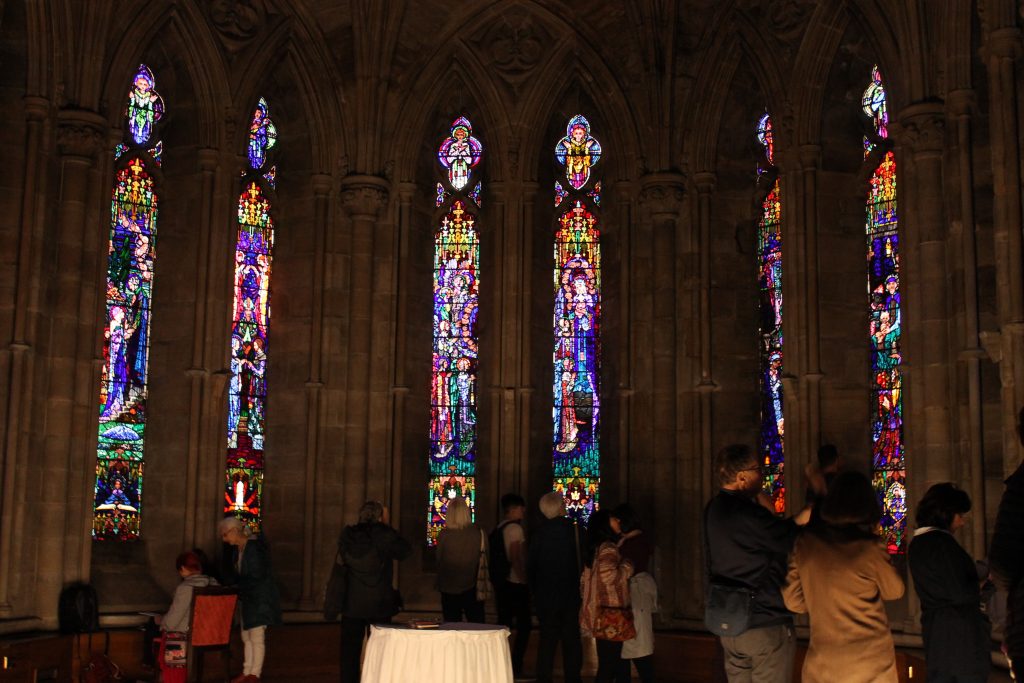 We were lucky enough to be there all afternoon and I took over 400 photos, so these are the very edited highlights!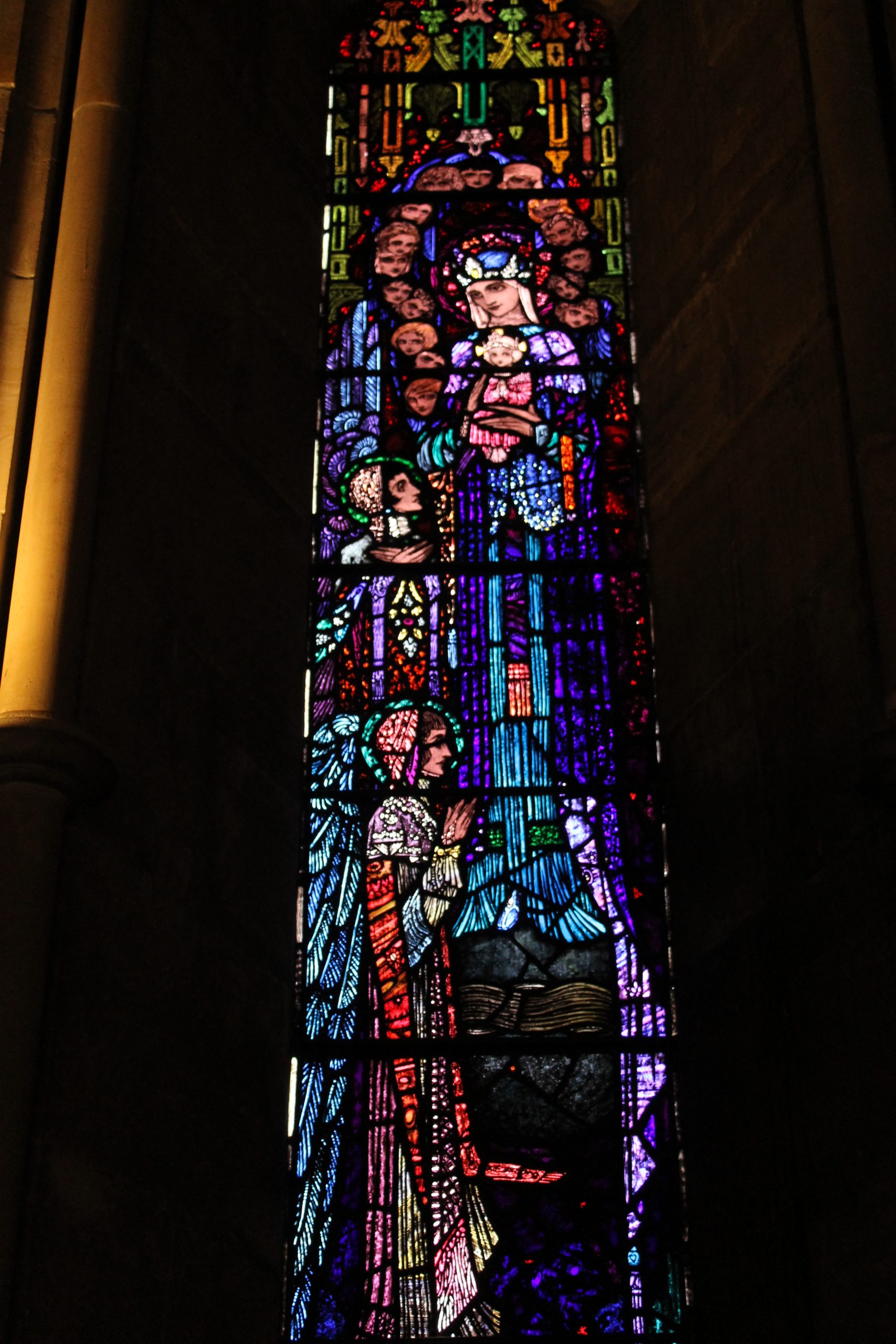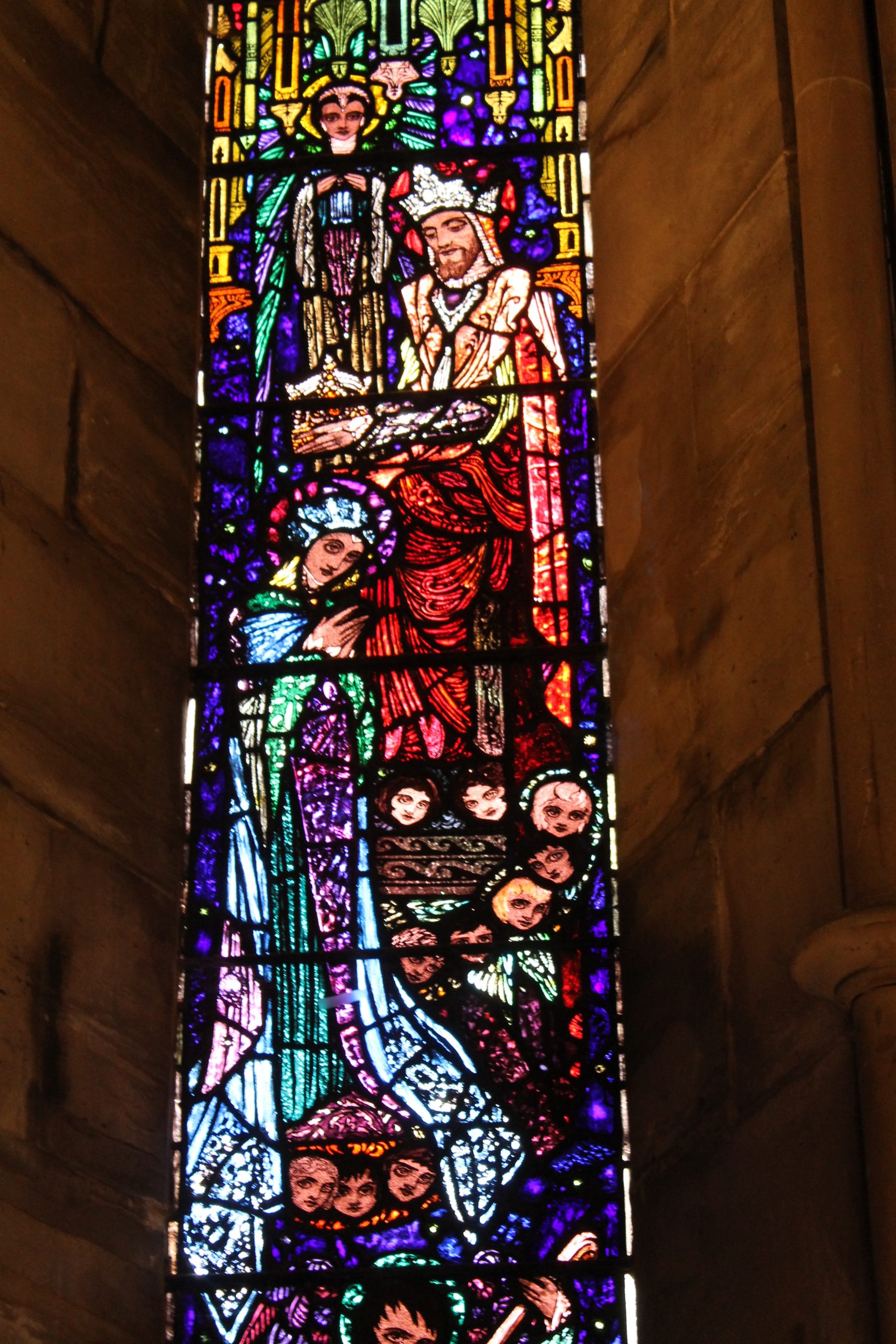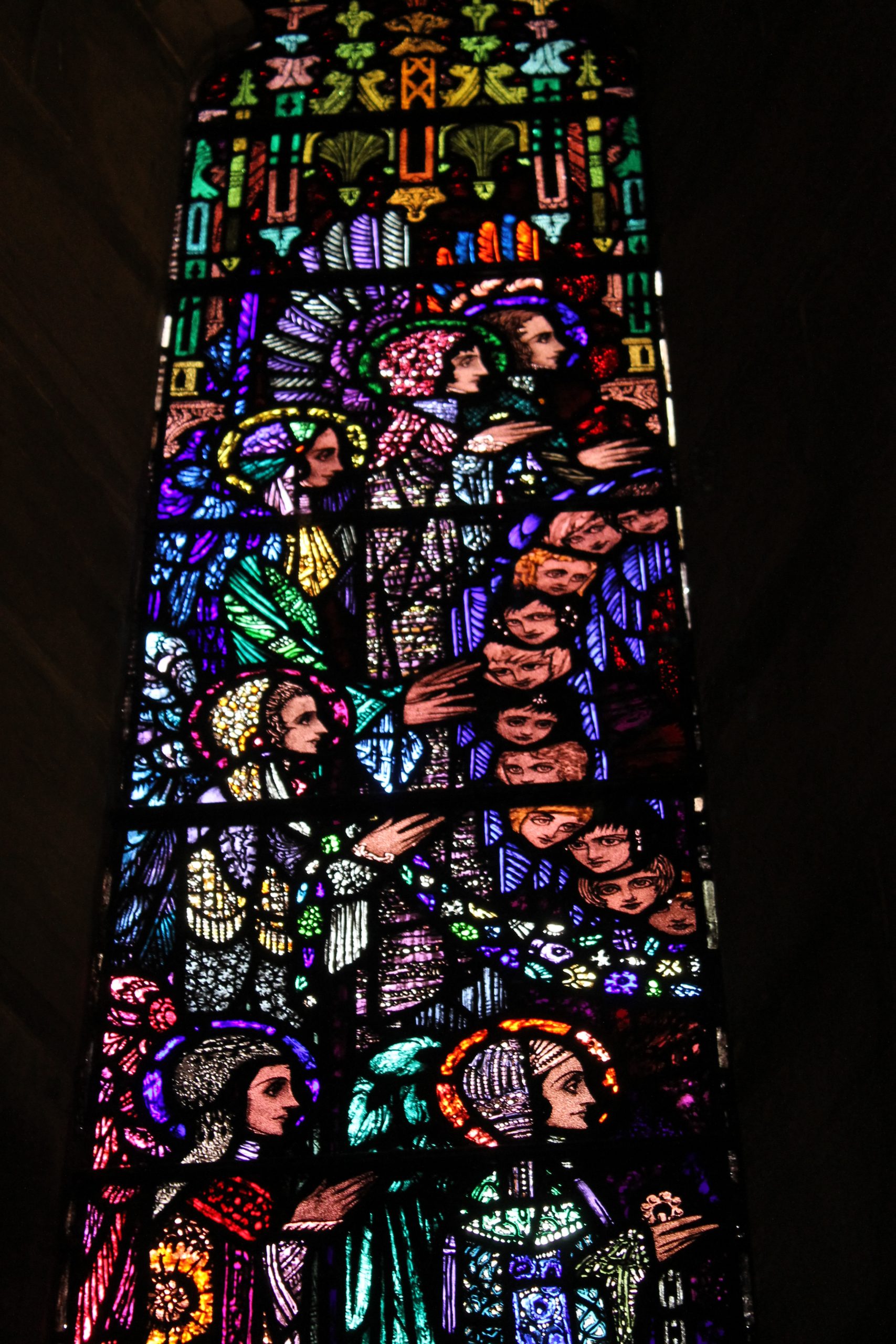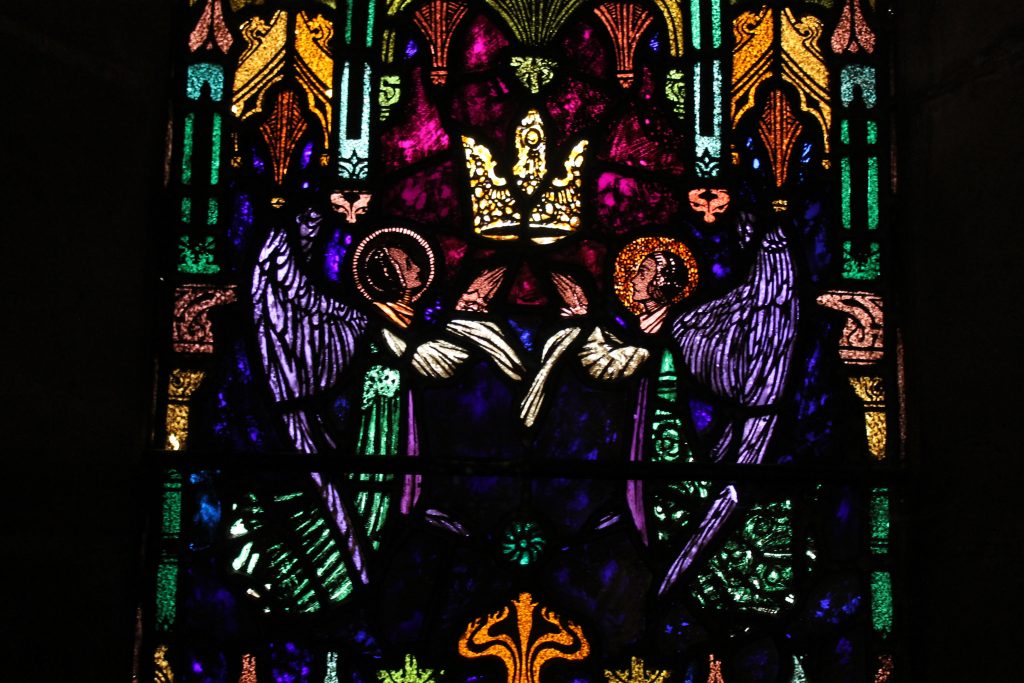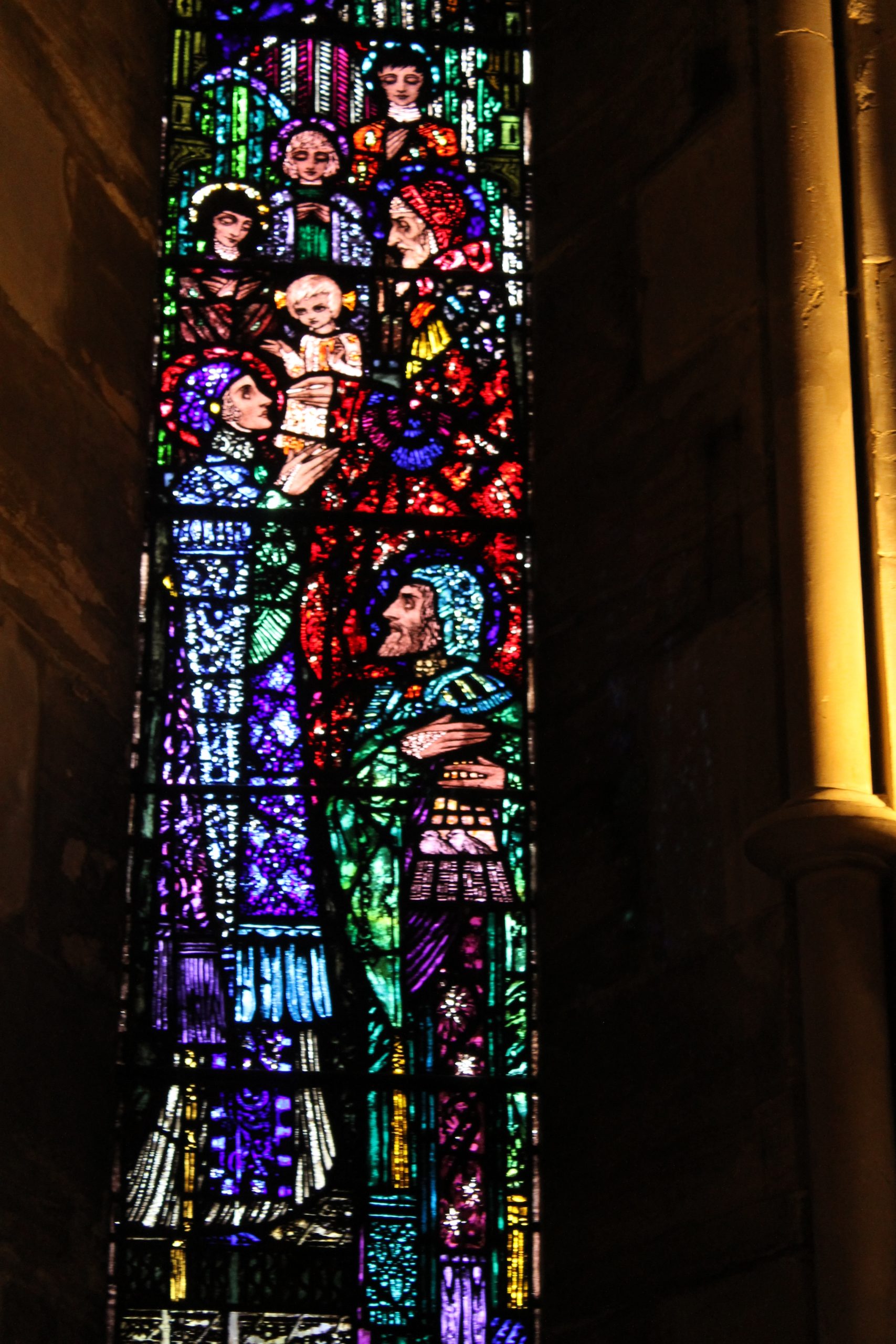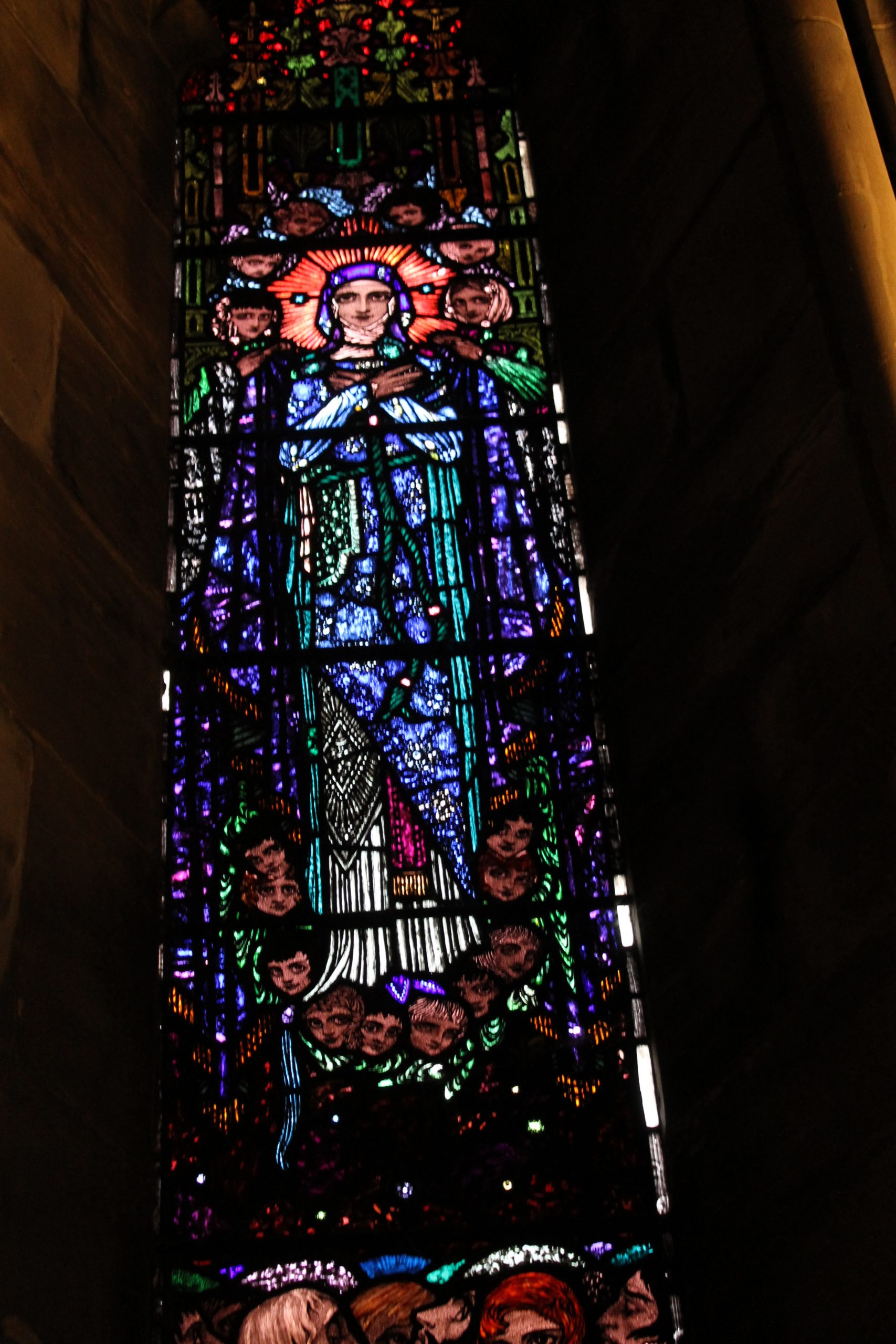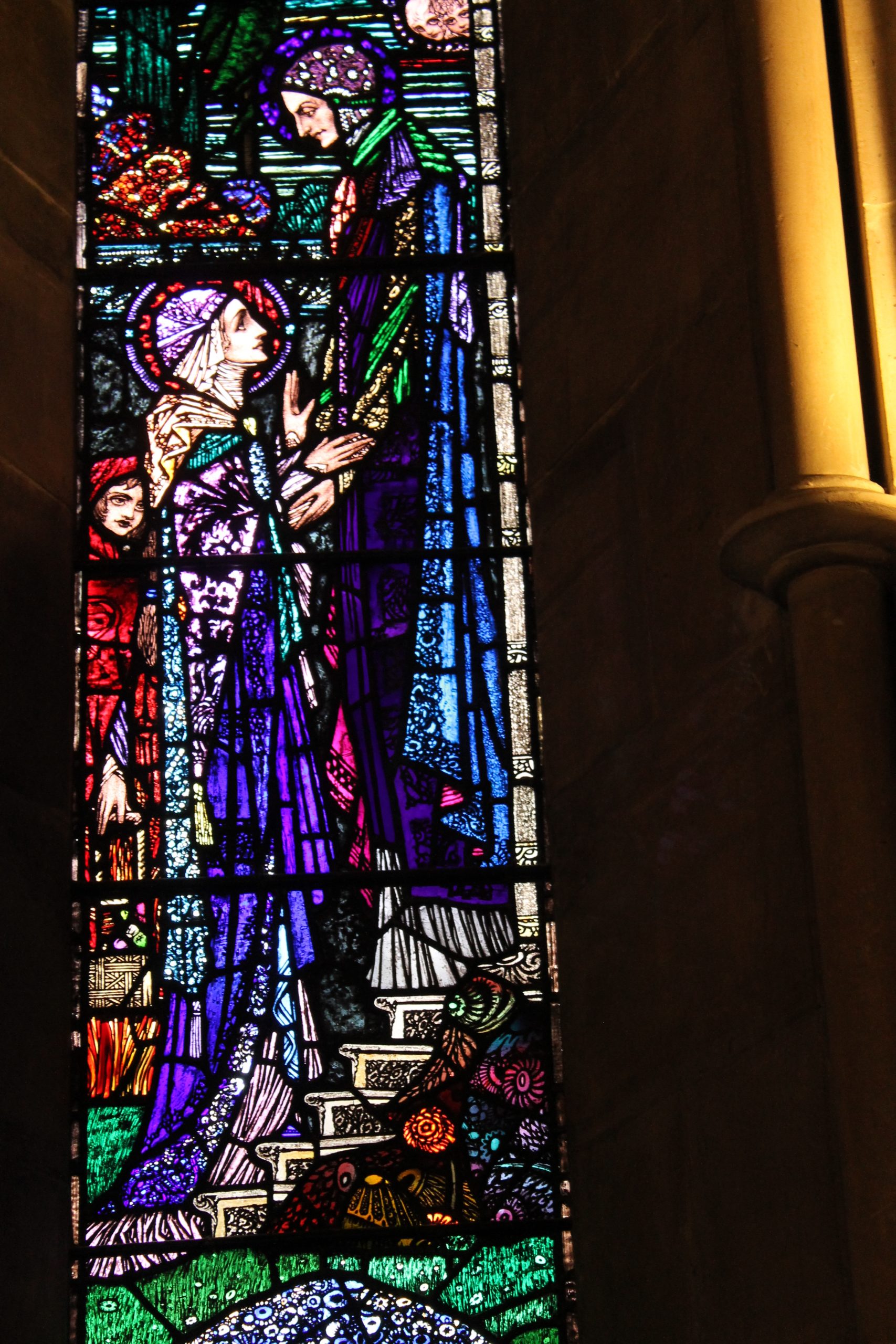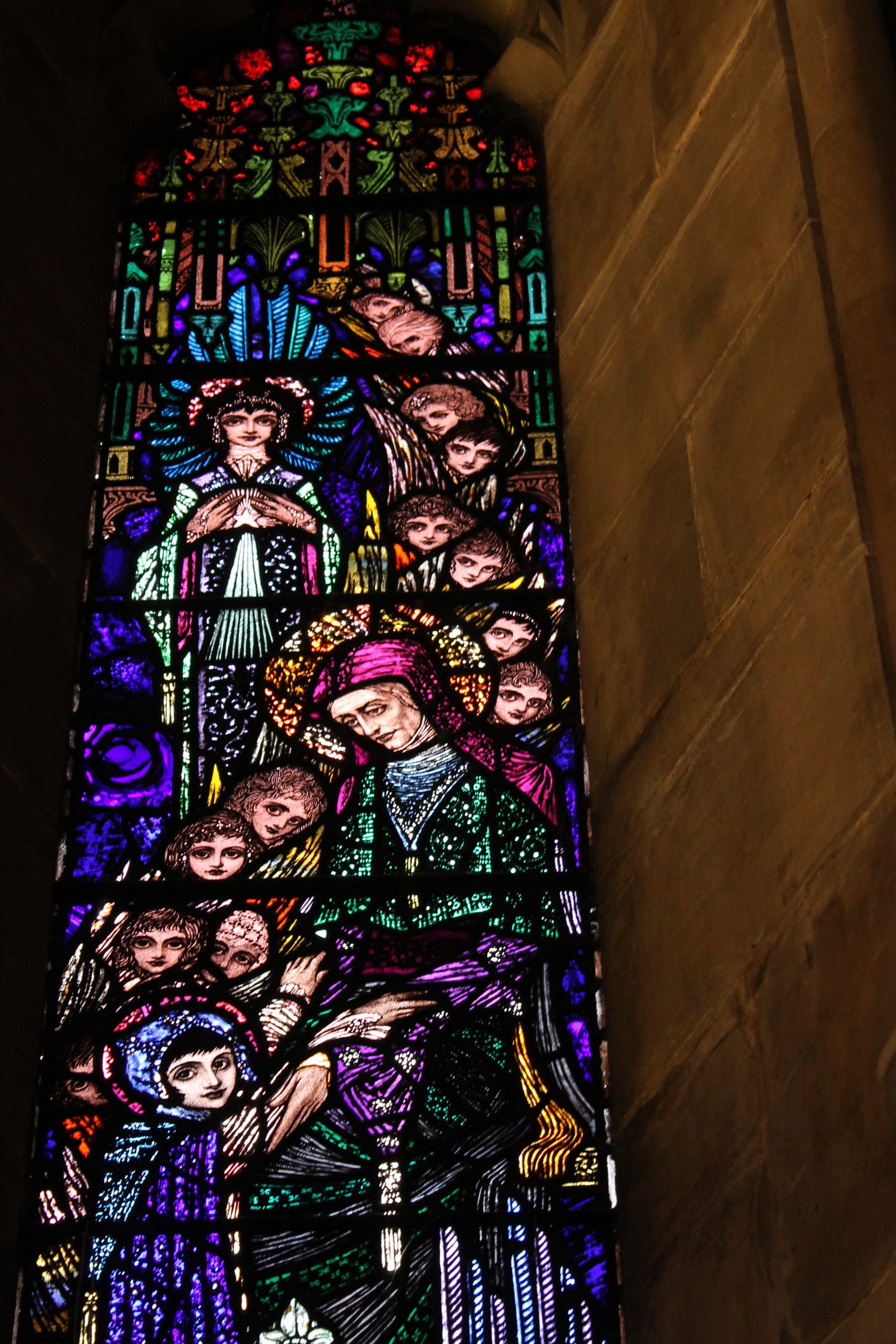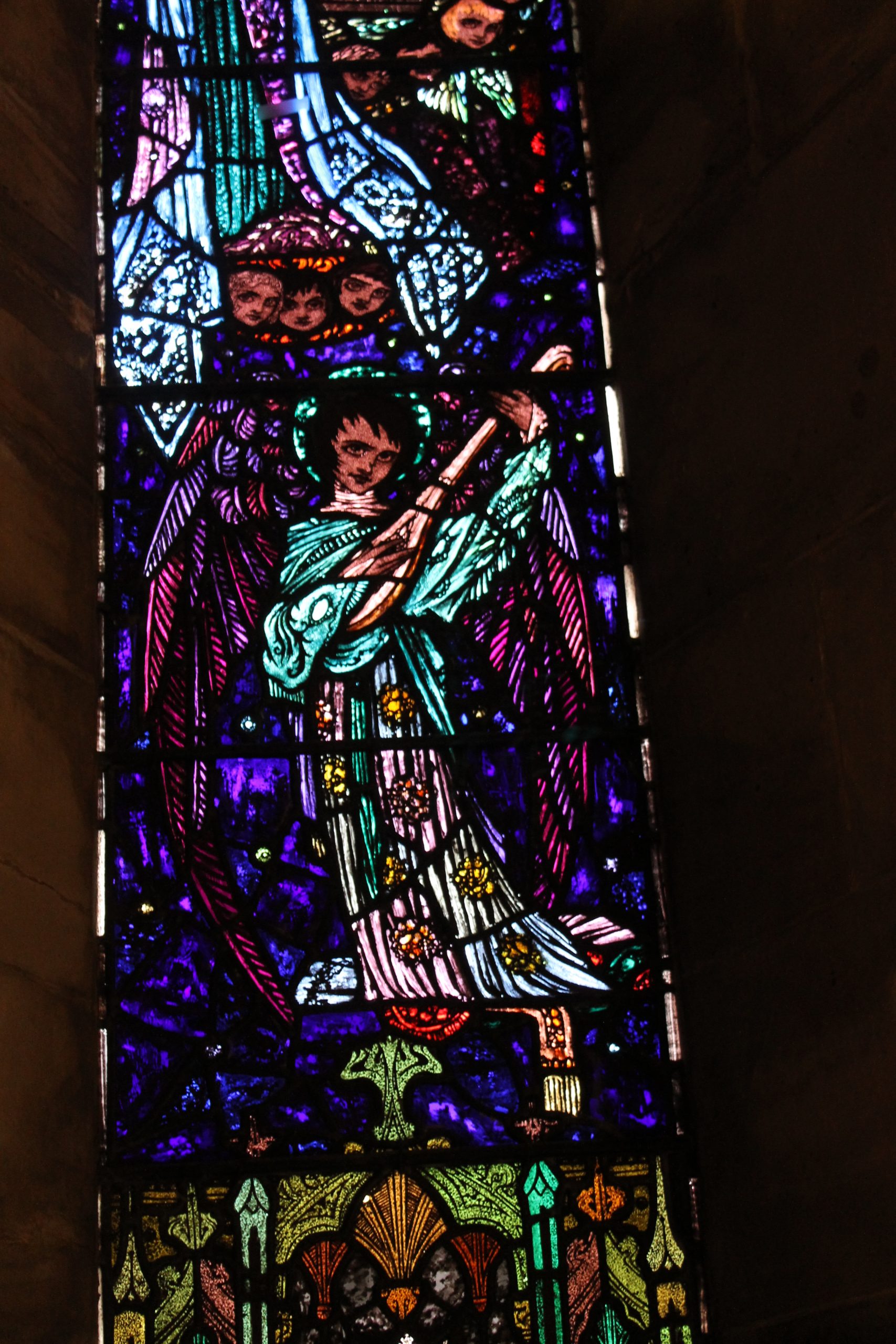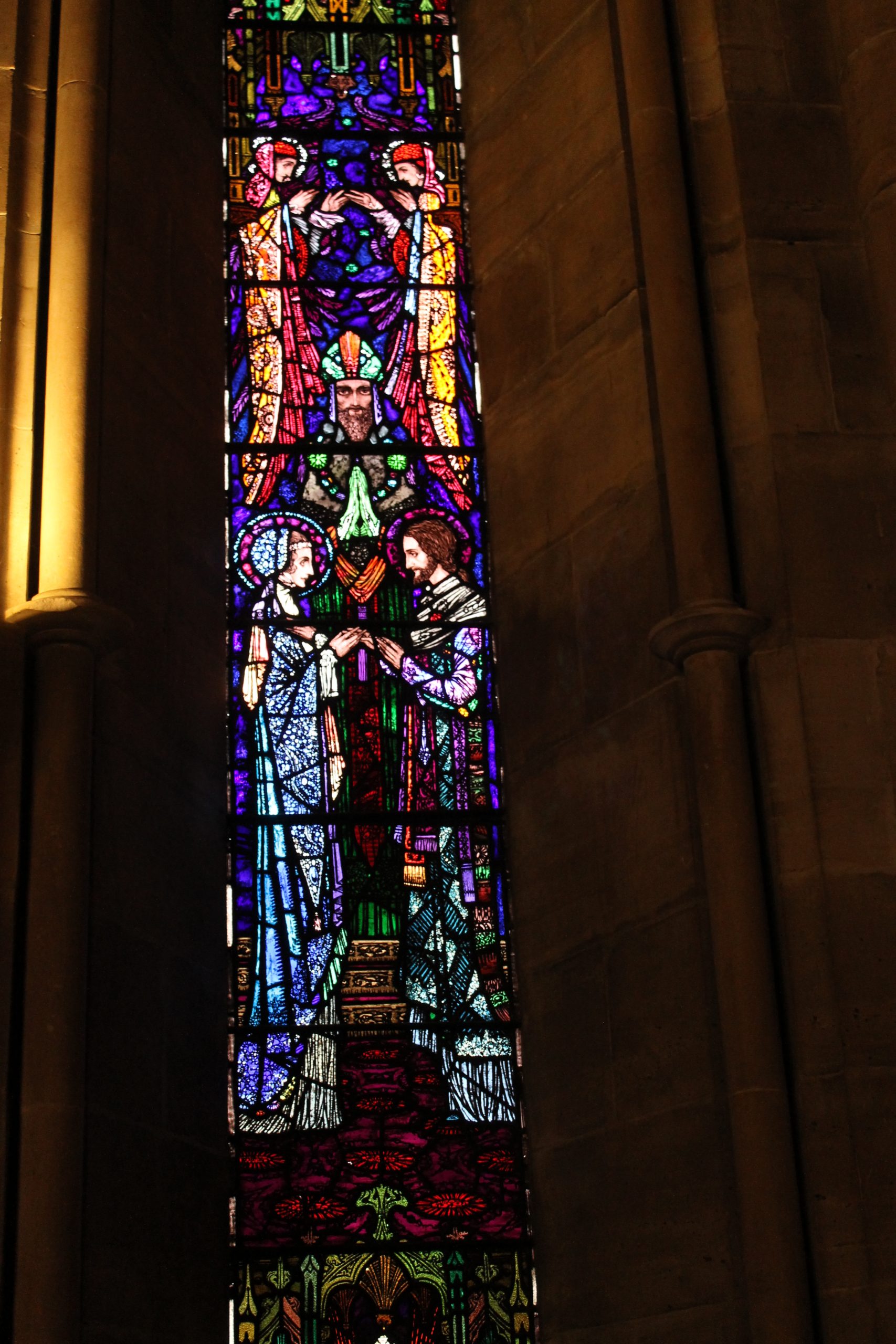 Really loved this one of Mary and Joseph, the colours used and the details on the faces are just wonderful!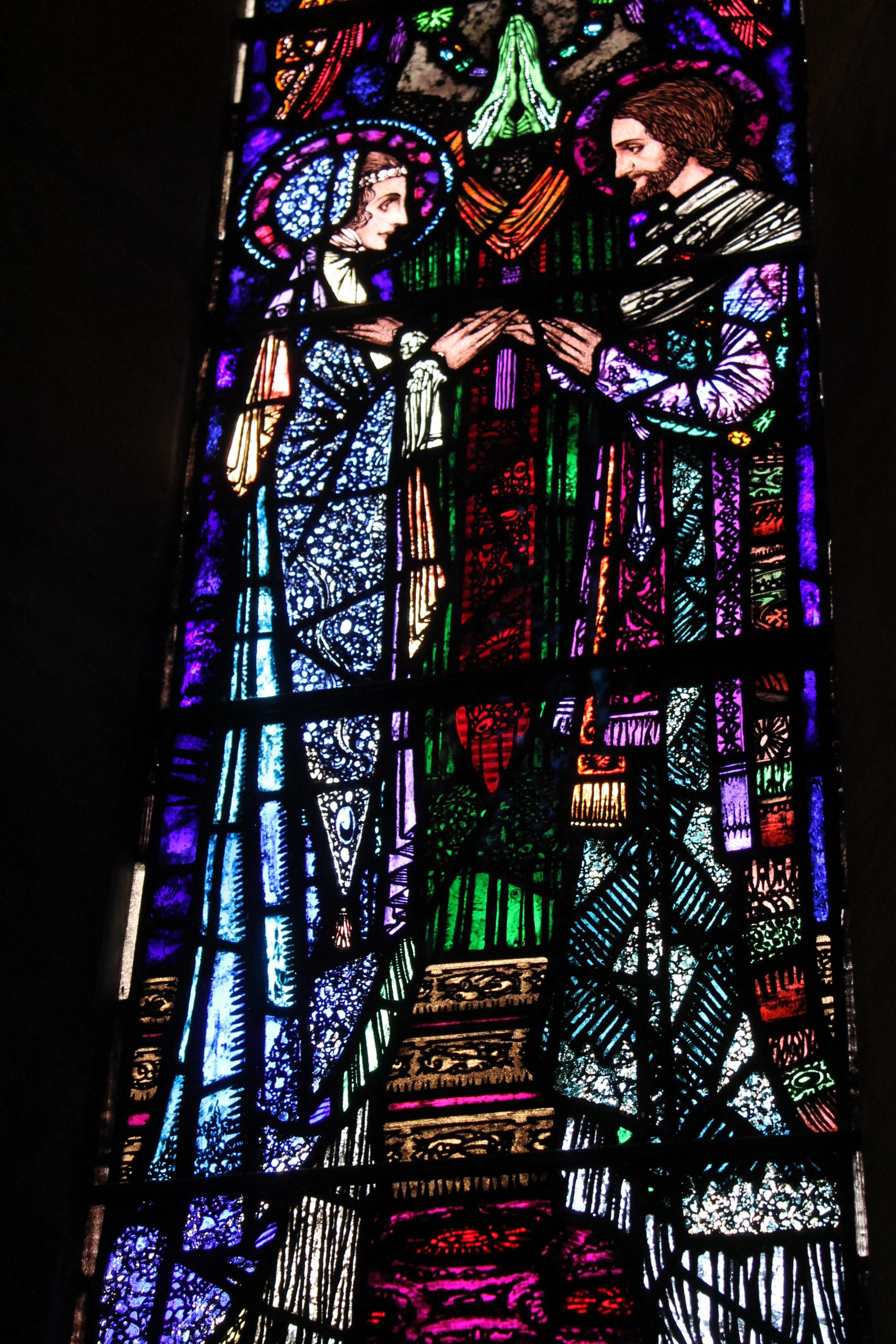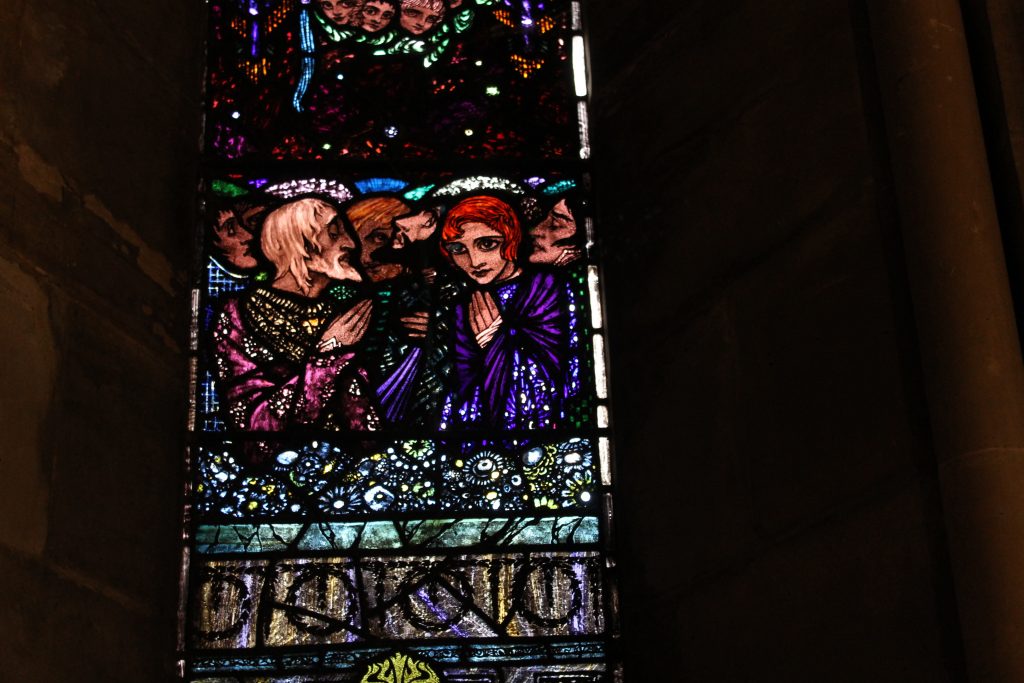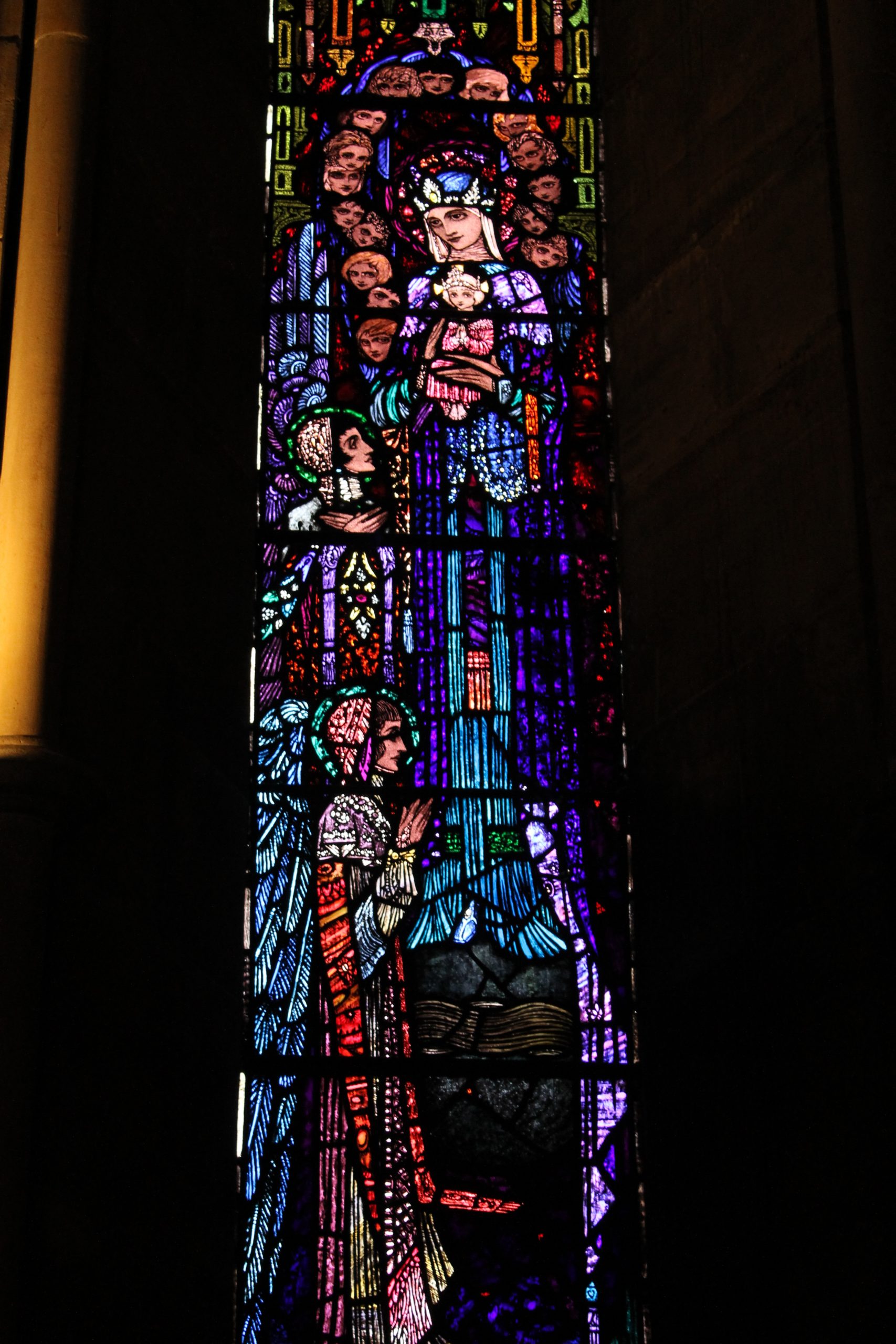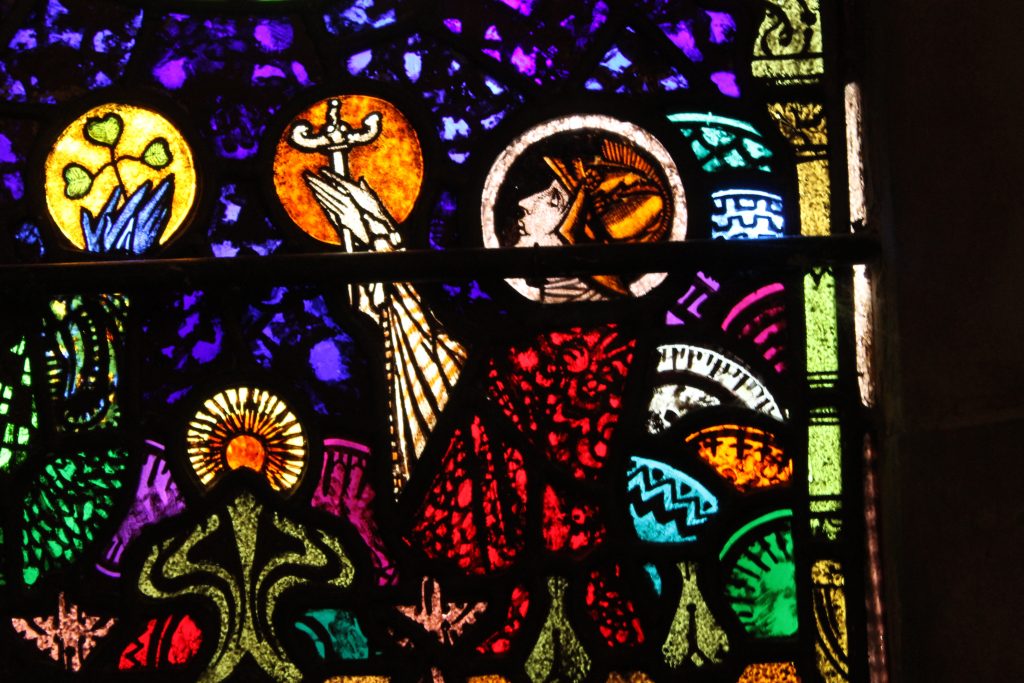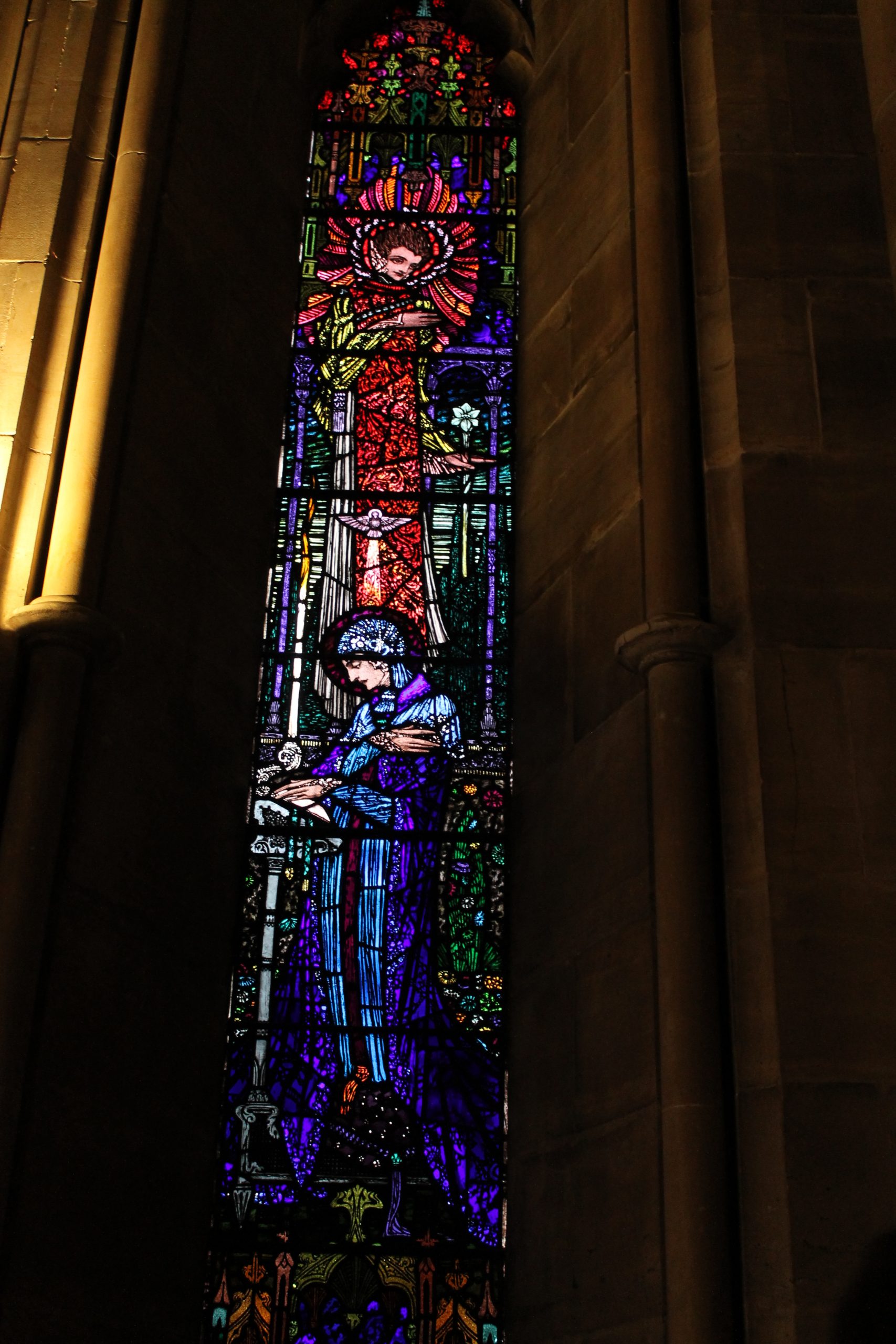 This one was another favourite panel – the purple glass is just exquisite!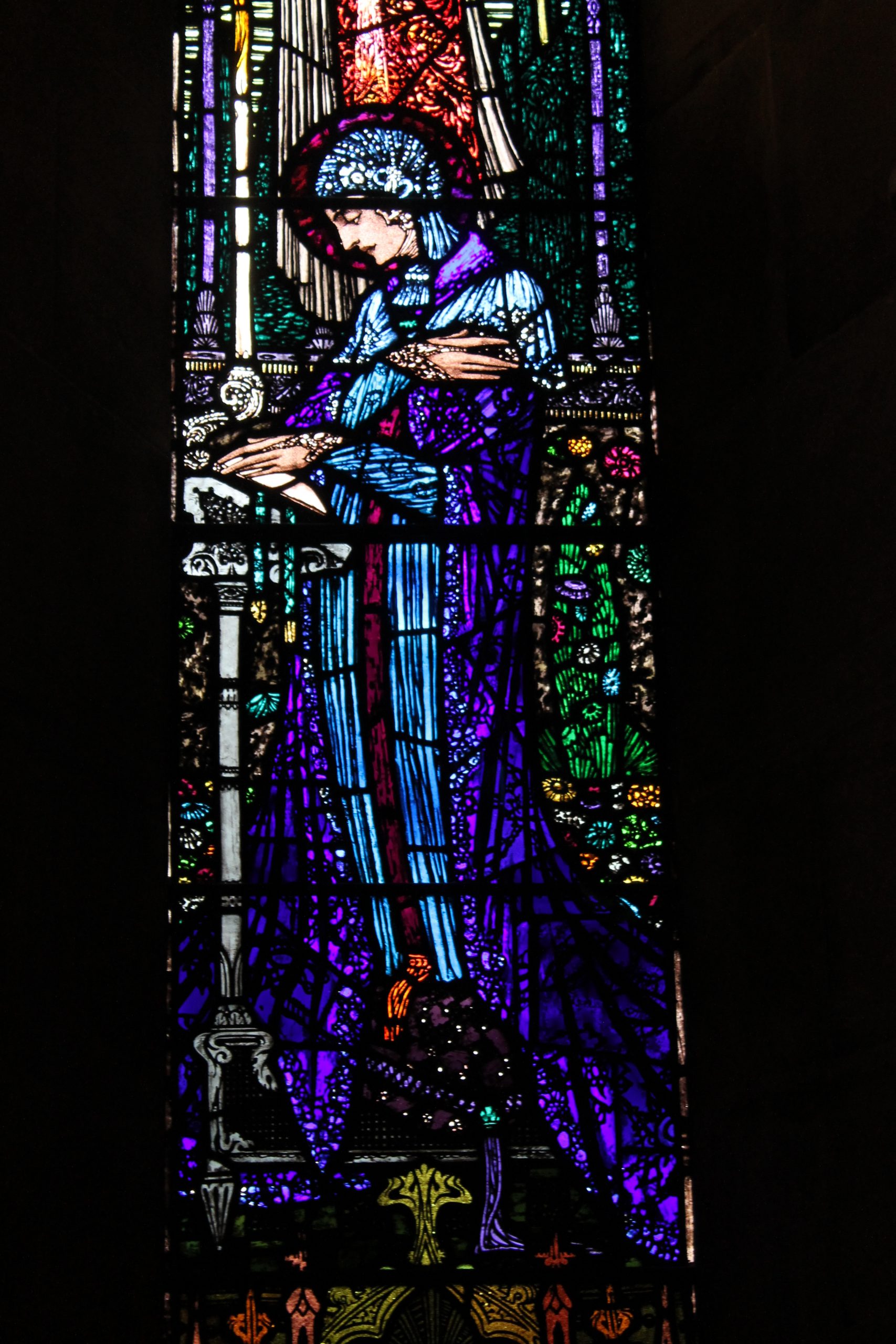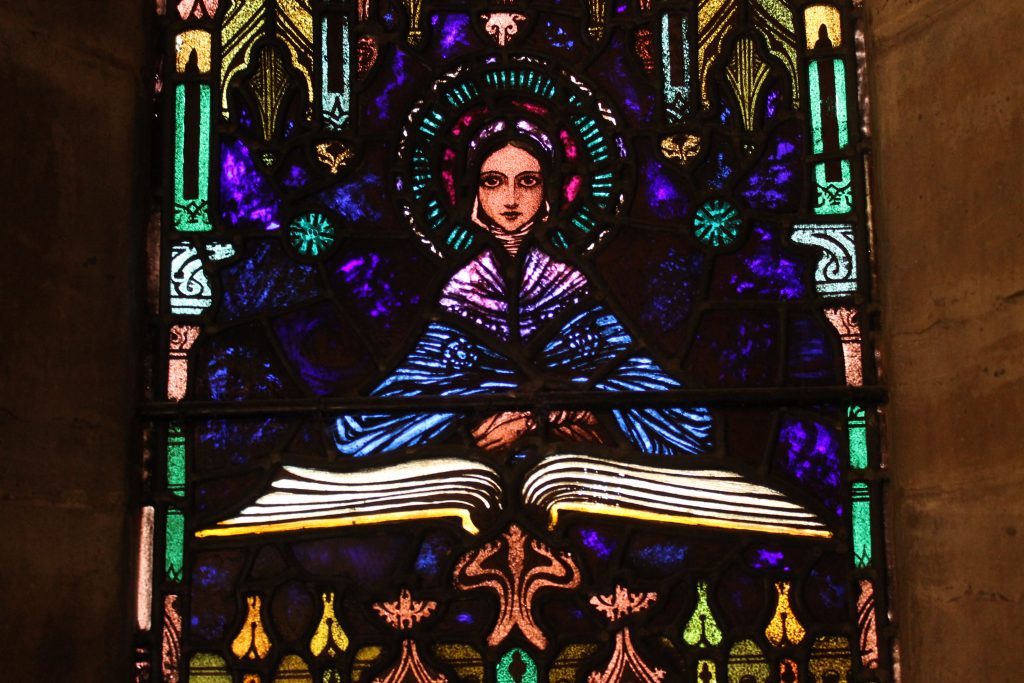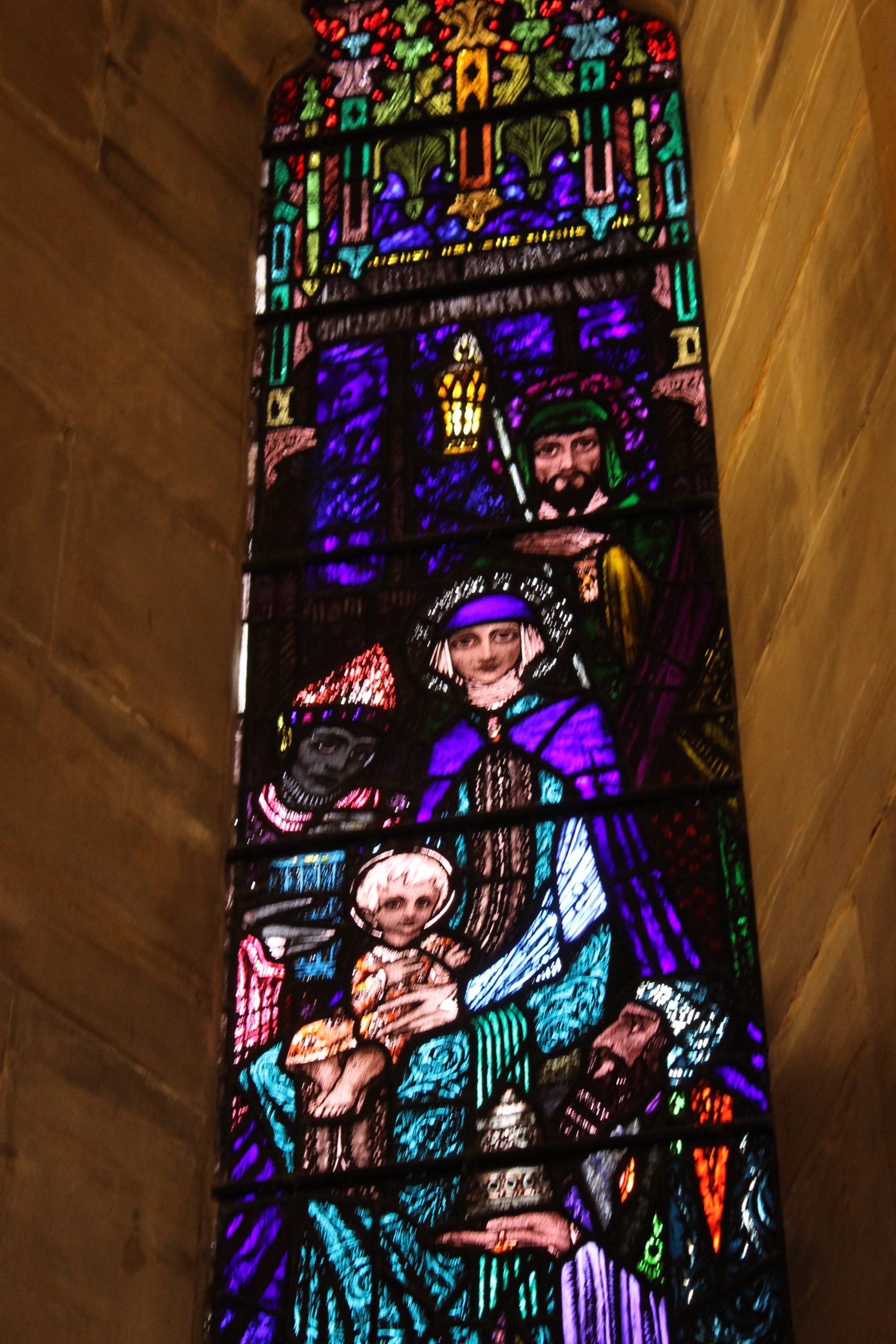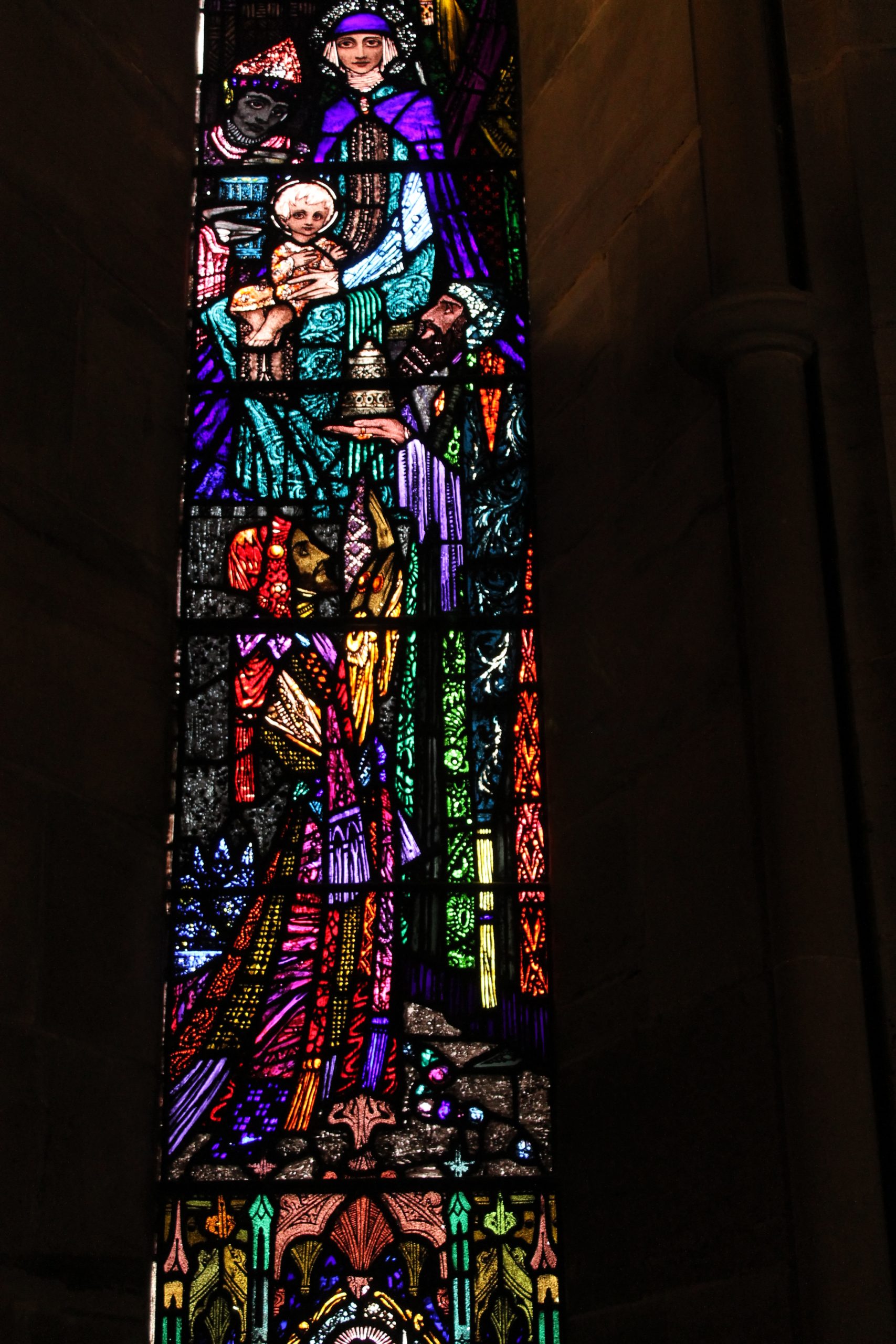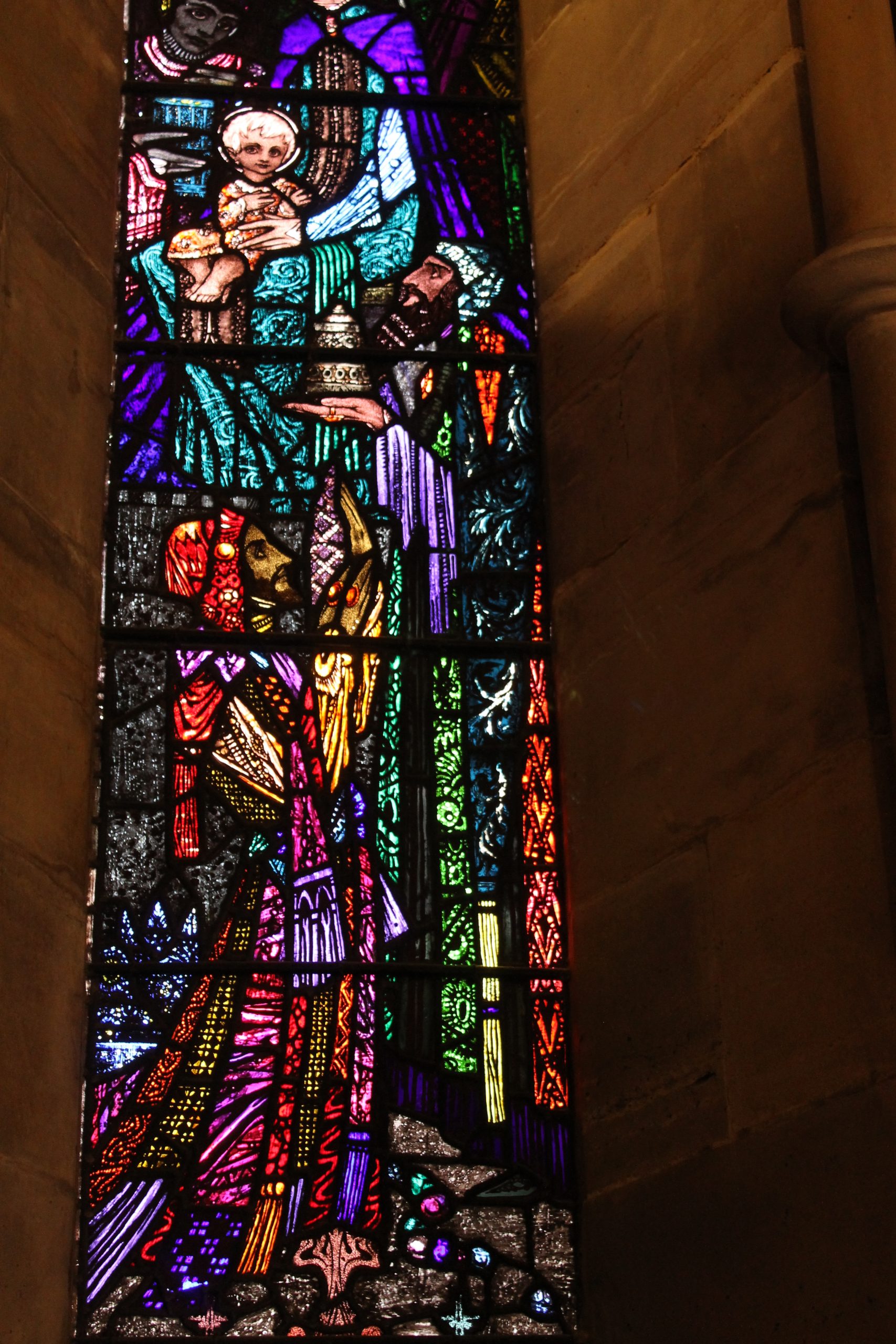 Three of the same panel but it gives you an idea of how big they are and also the level of detail included. Each panel also had a quatrefoil in the tracery at the top of the panel (sadly I only managed to get one in focus as they were too high up for my lens).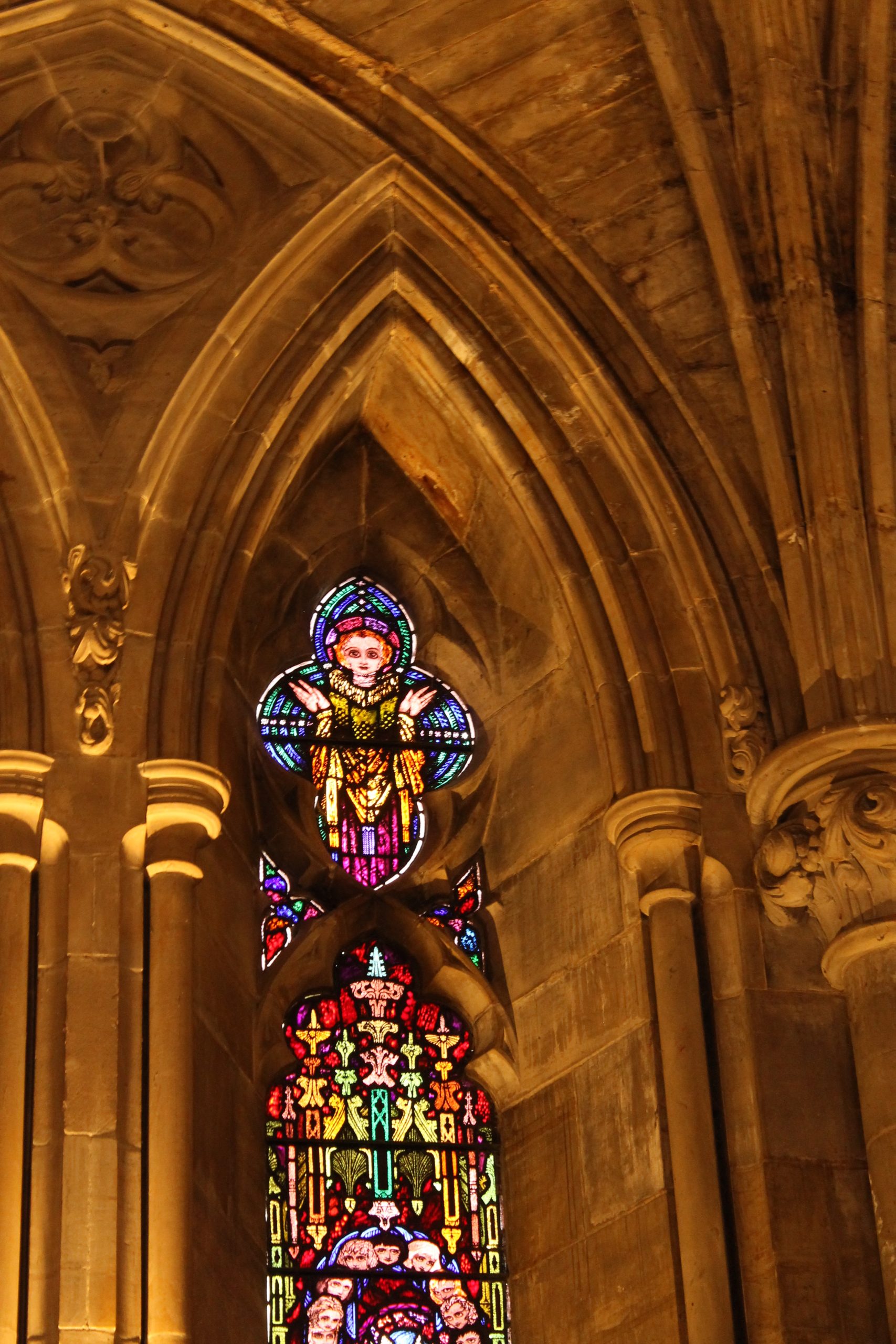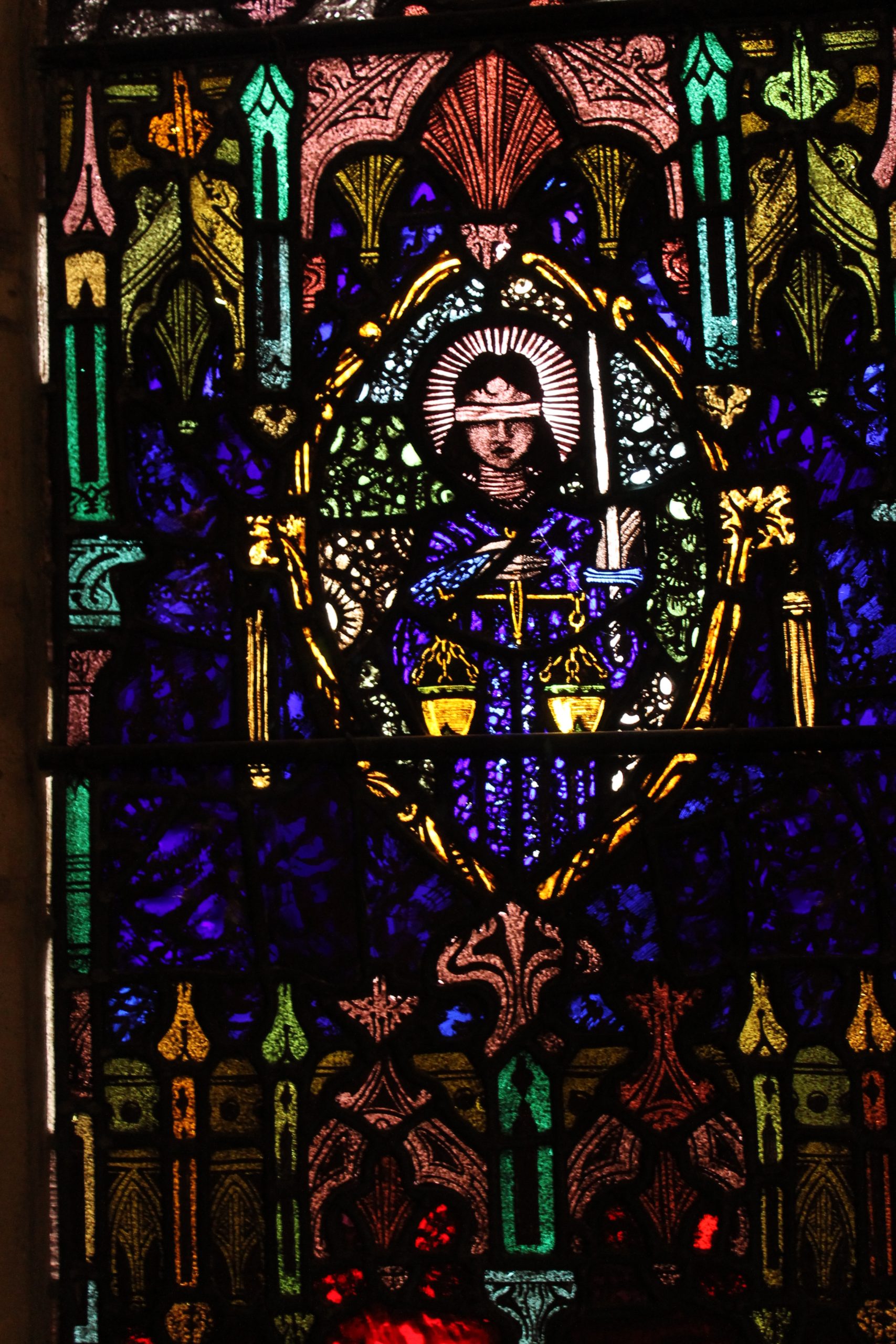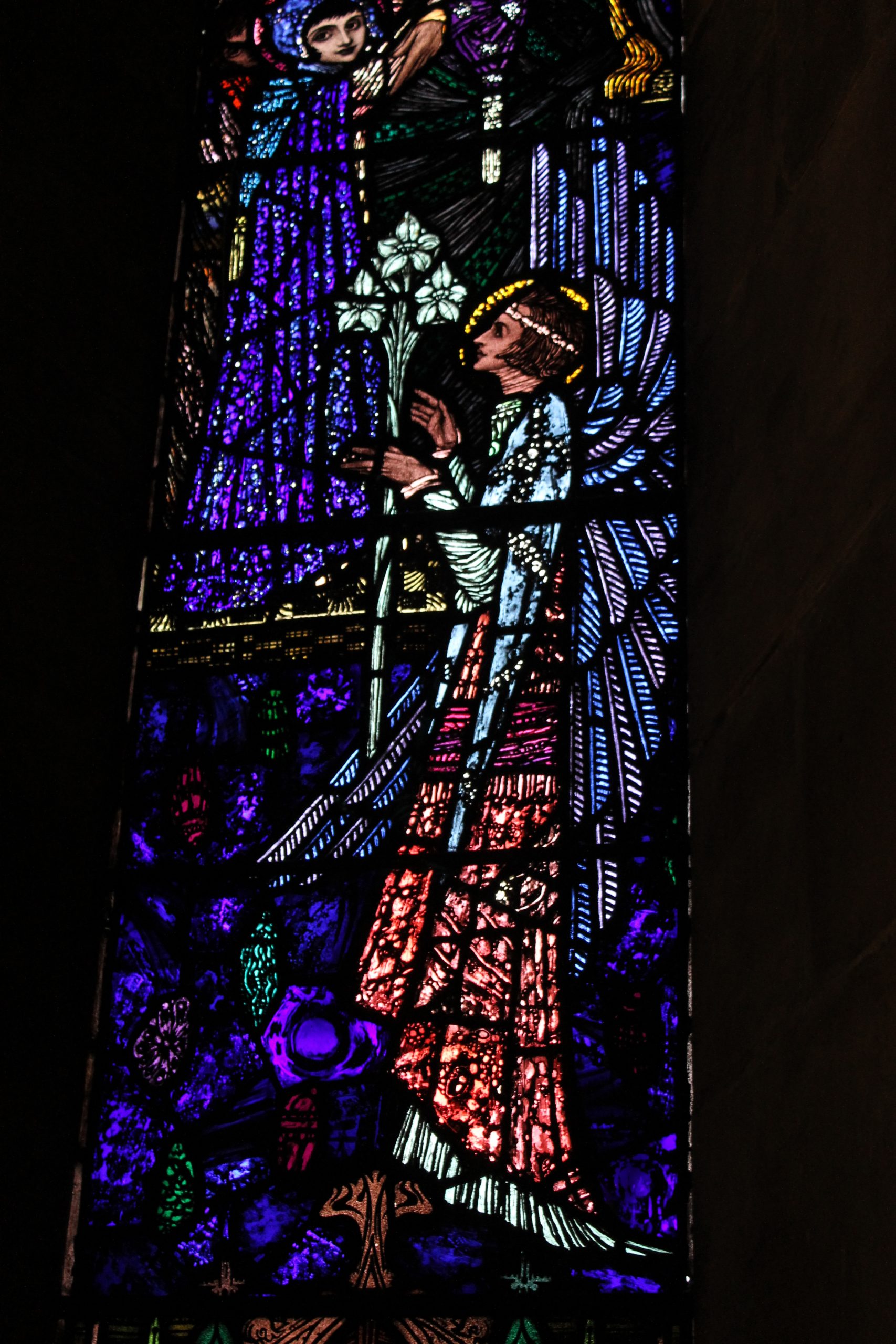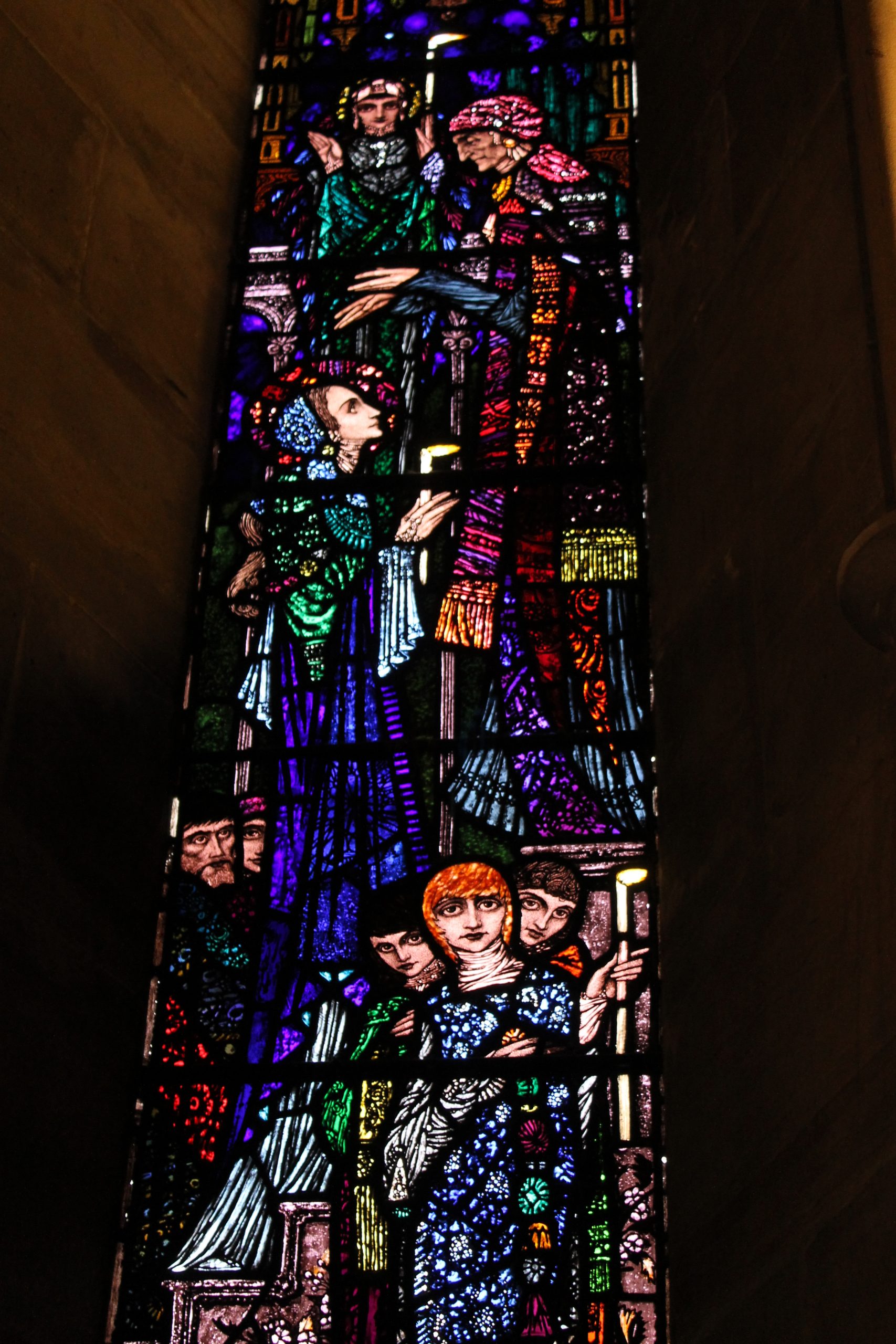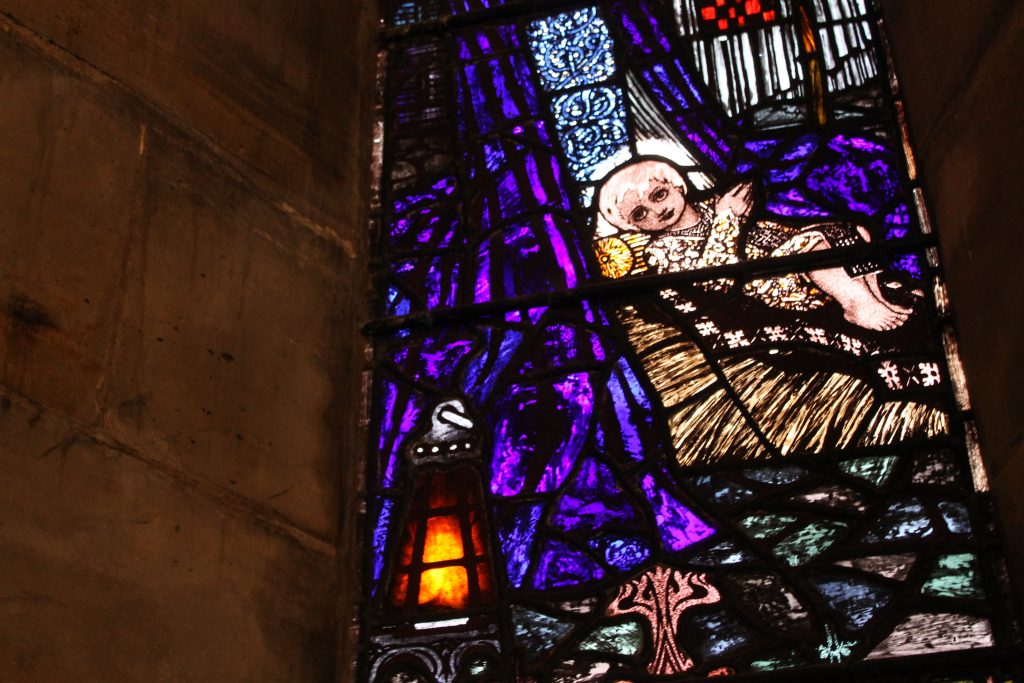 There was one window outside the main arrangement that I nearly missed (really glad I didn't). If you visit the Ashdown Hotel and take a visit to the bar this is the very beautiful scenery.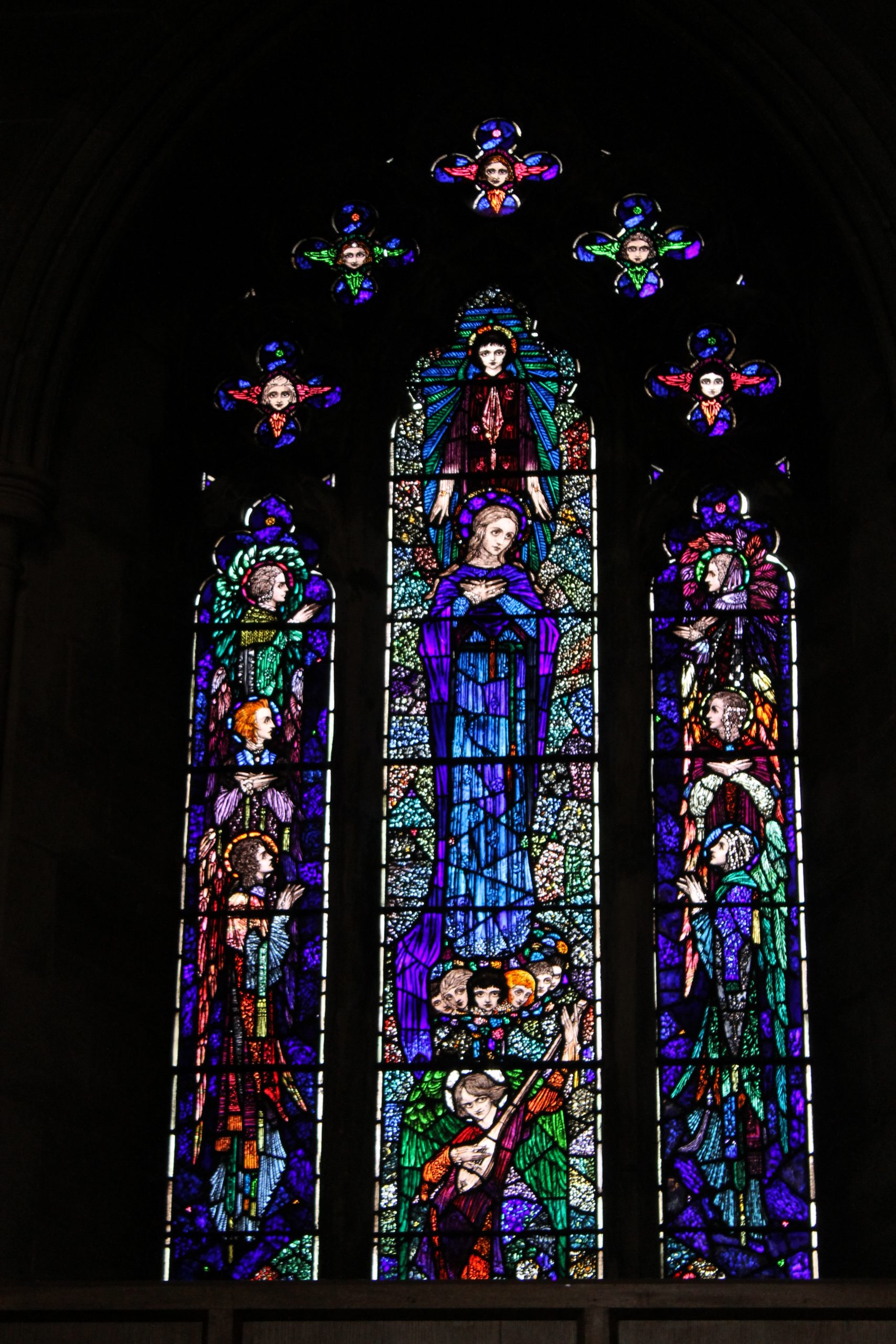 As you may be able to tell I had a totally fantastic visit thanks to BSMGP for organising the visit and the Ashdown hotel for hosting, I will definitely be back!