Rejoice! The bank holiday is nearly upon us (and you cannot be grumpy with a 4 day working week) although the weather in Oxfordshire continues to be confused (we had warm springlike days last week and then snow on Monday night). This is balanced out however by the windowsill succulents who as well as having many babies have also decided to flower as well (I hope that means they at least are happy with the current weather conditions):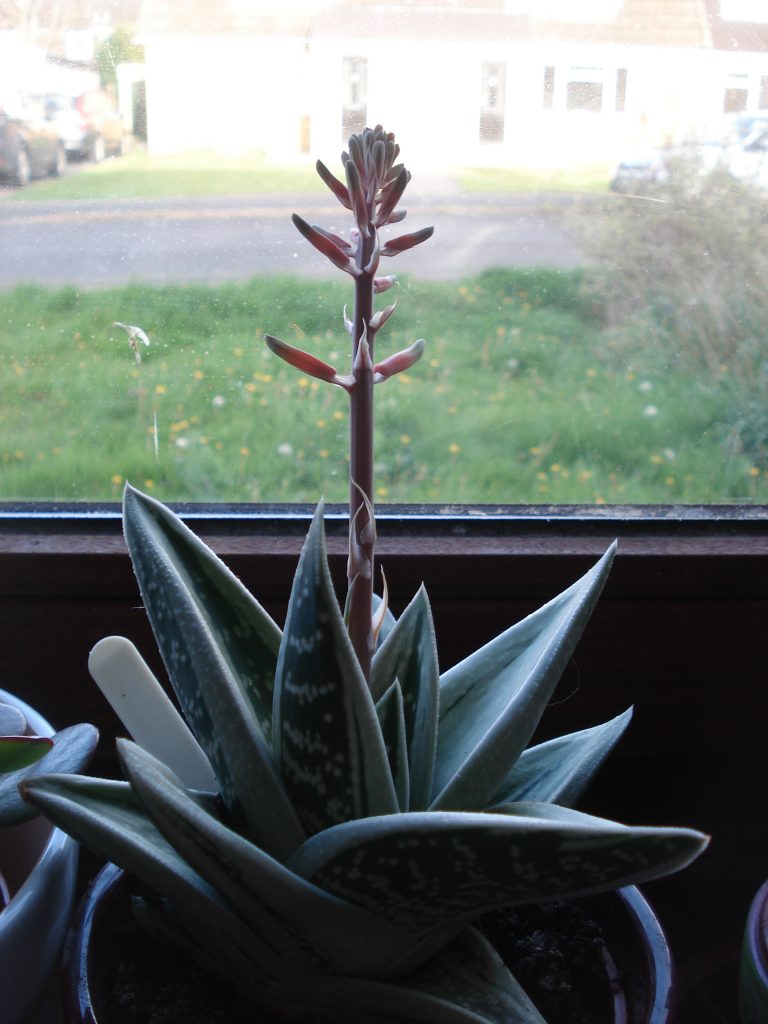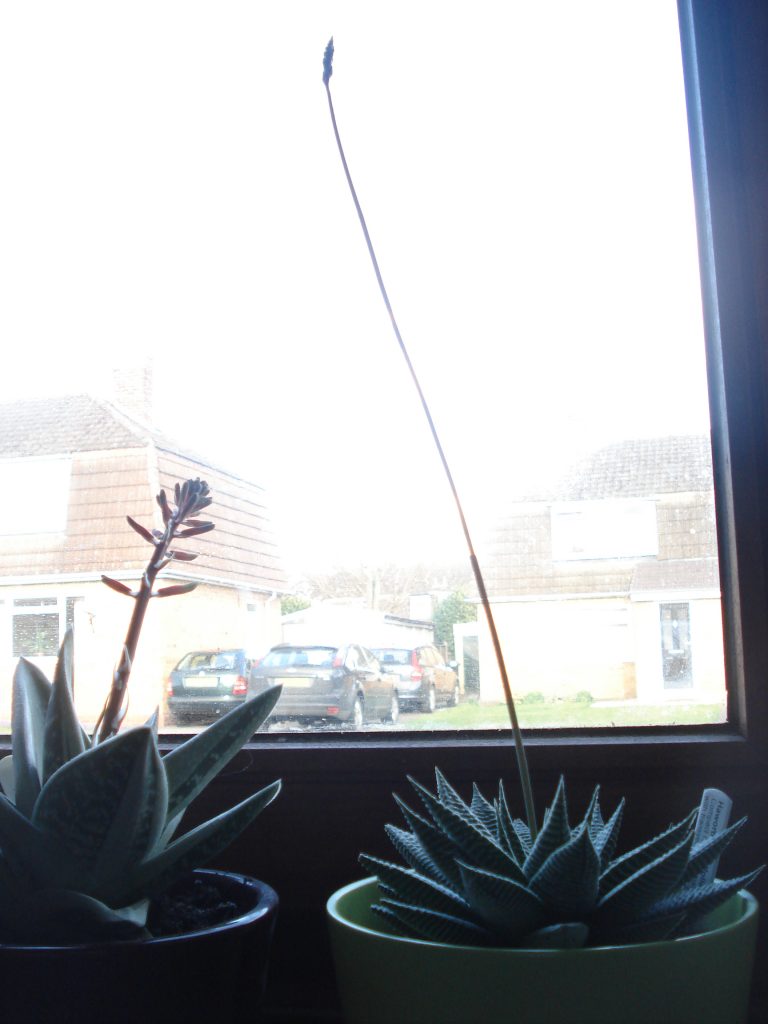 This weekend will mostly be spent on stained glass for me as I try and get the remainder of the moth: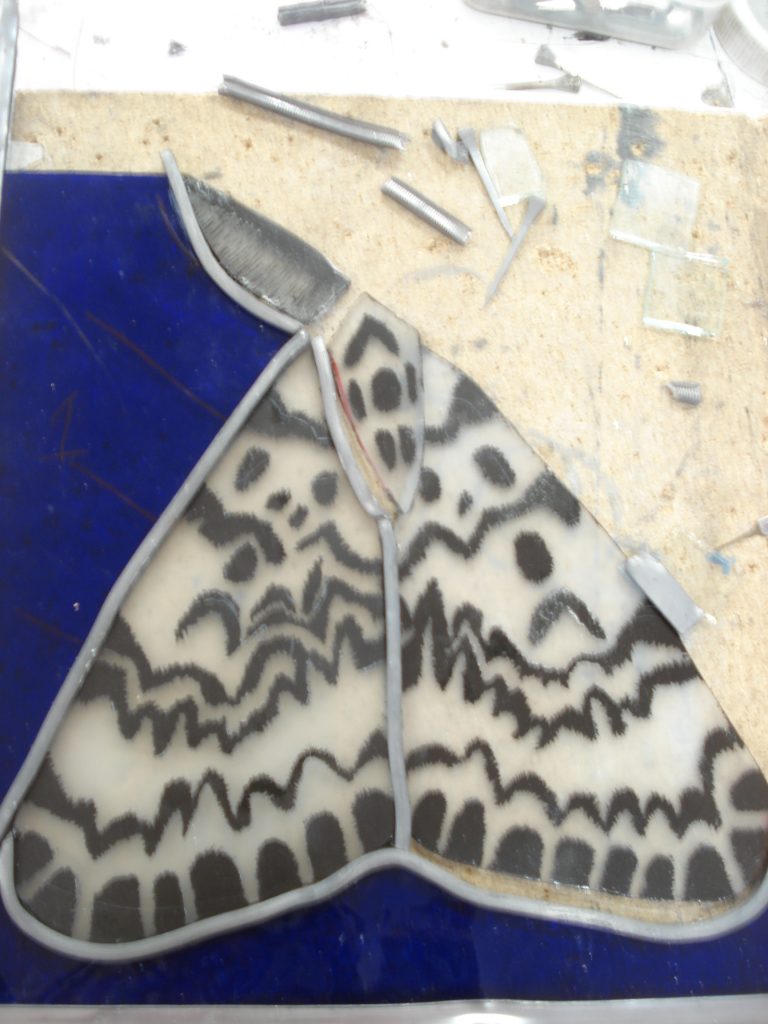 And all of the chicken into lead.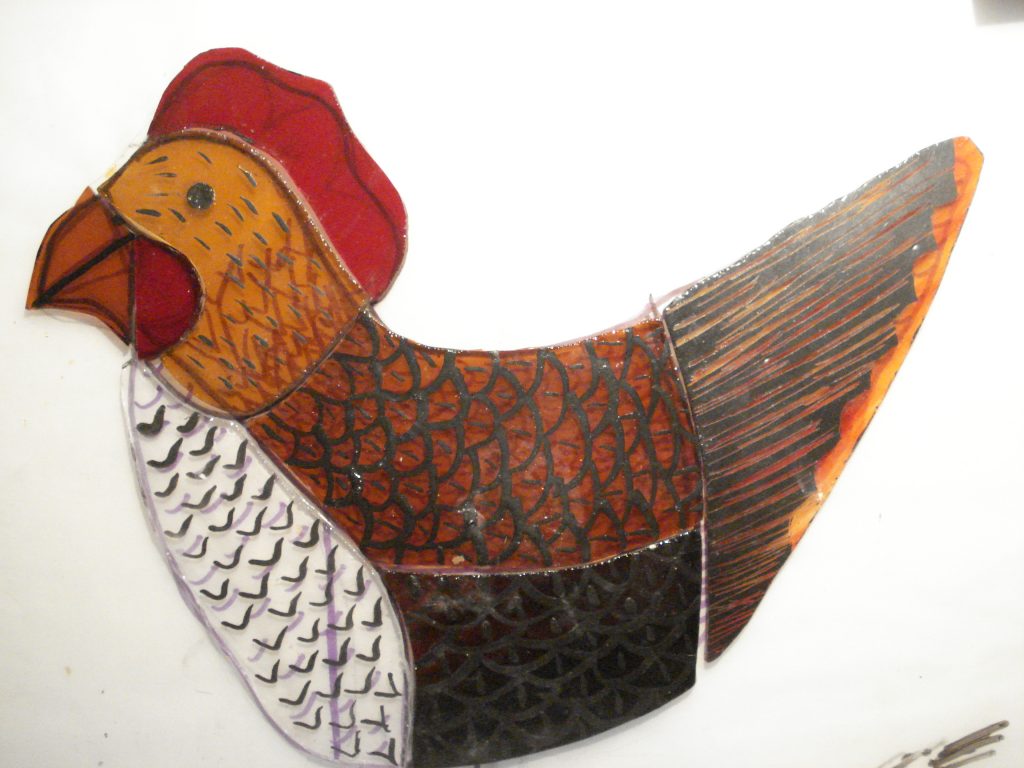 Depending on how quickly that is done we may or may not be going on a foraging course just round the corner from my work with Eden Wild Food (would really love to go but with 2 weeks till my first artweeks show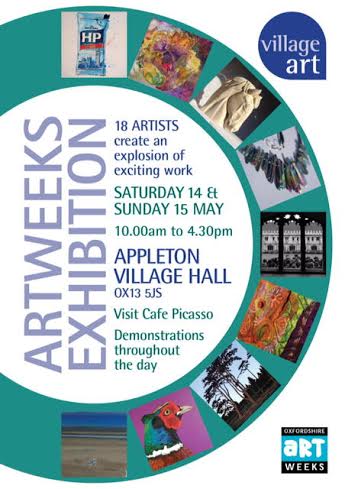 the priority really has to stay on my glass). However I think I can claim some measure of early success already as the lady that leads my stained glass class has already snapped up two of my painted sun-catchers: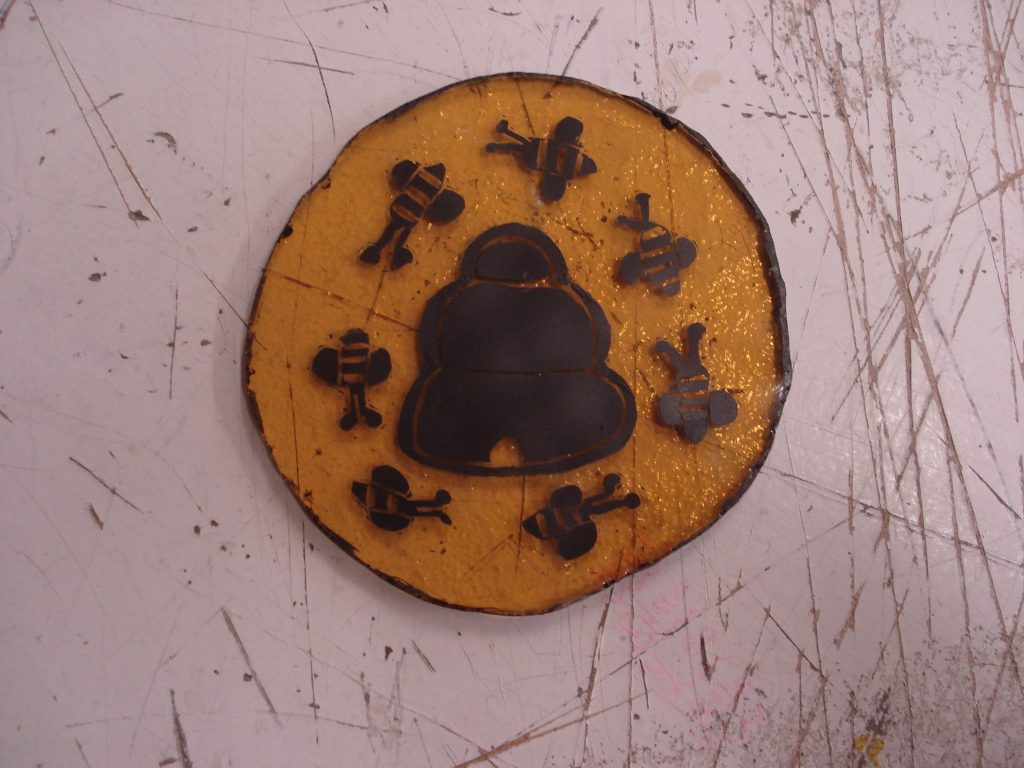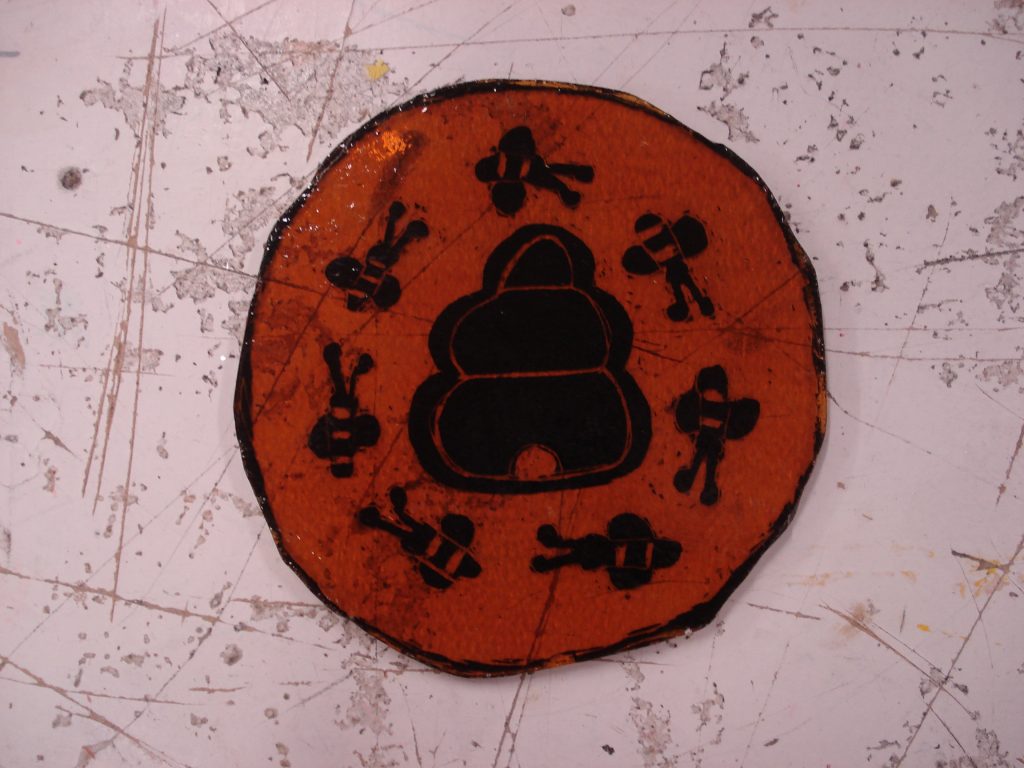 (love the honey colour of the second piece of glass, will have to see if I can get some more of that as it came in very useful for the chicken as well). I would really like to make my own mosaic frame to display a bit of information about my glass endeavors so far, but I guess we will see how the time goes. I did however get 100 business cards done: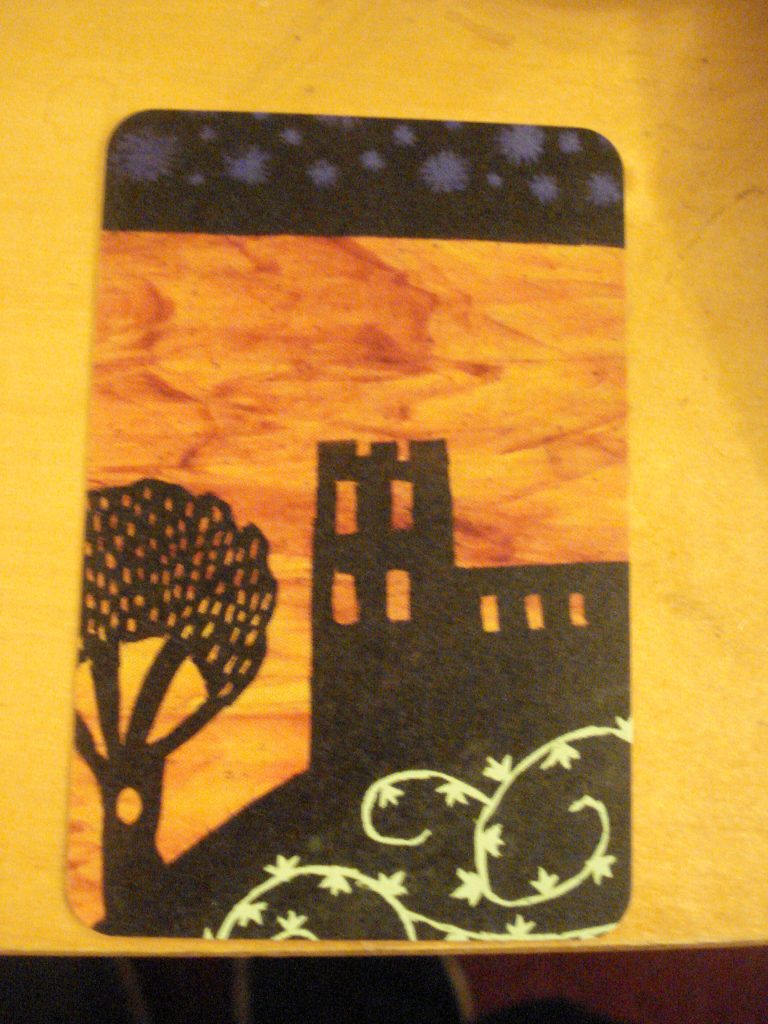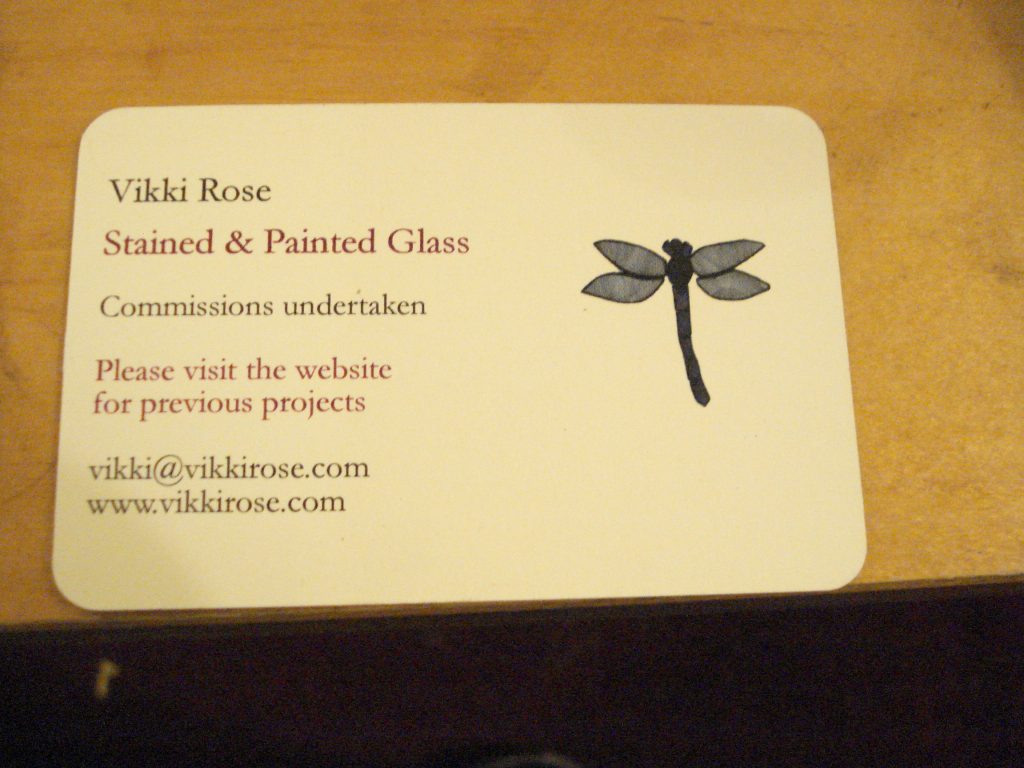 I like the front but I think I could have gone quite a bit bigger with the dragonfly as you can't see the (purple) glass at all. Still you live and learn! (and I think the learning curve will only get steeper with artweeks). More progress soon & will be posting in progress shots to my facebook page so please do like that page if you'd like to keep up to date with progress.