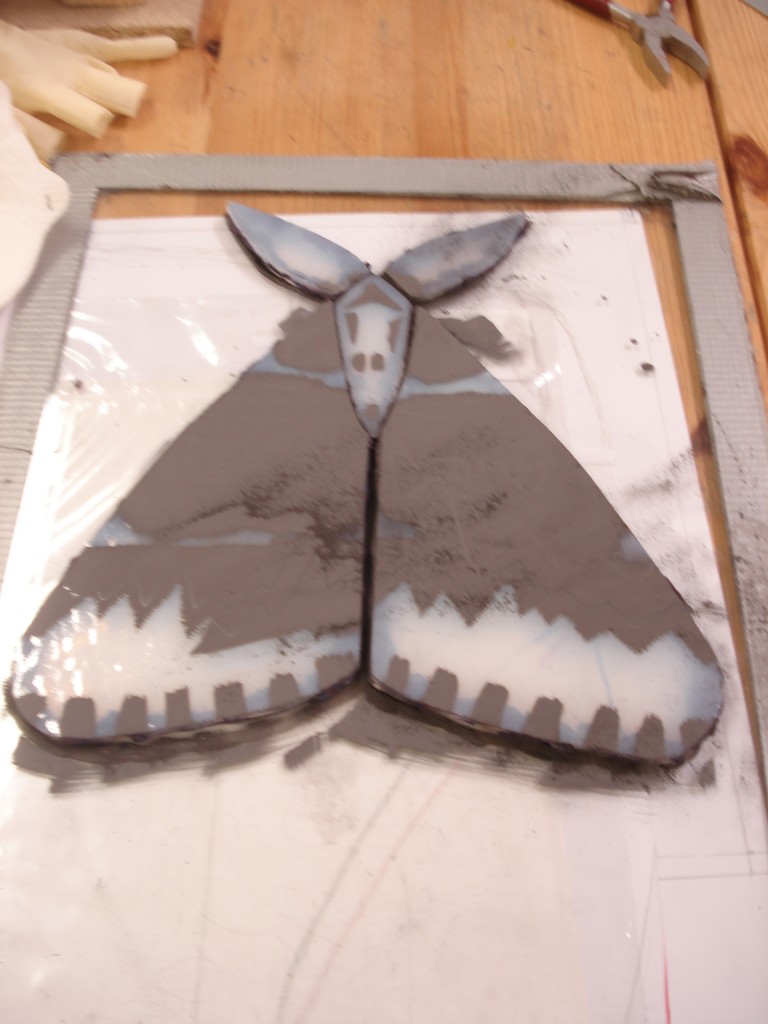 This weekend I returned to Ardington to do another glass painting workshop with the lovely Nicola Kantorowicz. I had a very specific project in mind ever since I got involved with the Oxford Moth Project  earlier this year I've been pretty fascinated by all the different colours and patterns of moths. While looking through my trusty field guide to the Moths of Great Britain & Ireland the black Arches Moth especially stood out: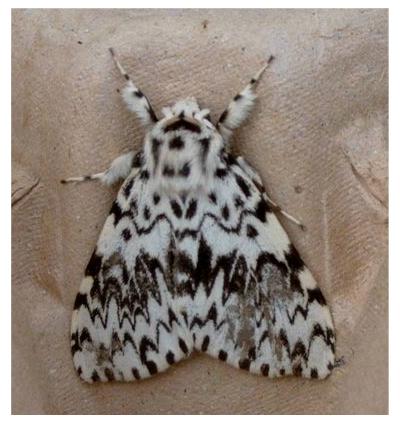 With black on white it seemed perfect for rendering in glass paint! Like humans and finger prints the marks on each individual are unique, so I mixed up a variety of patterns for my pattern drawing:
I applied glass paint to the antenna and most of the wings and then the slow process of scratching away the paint began. At first the design didn't quite go to plan but a second attempt achieved a better result: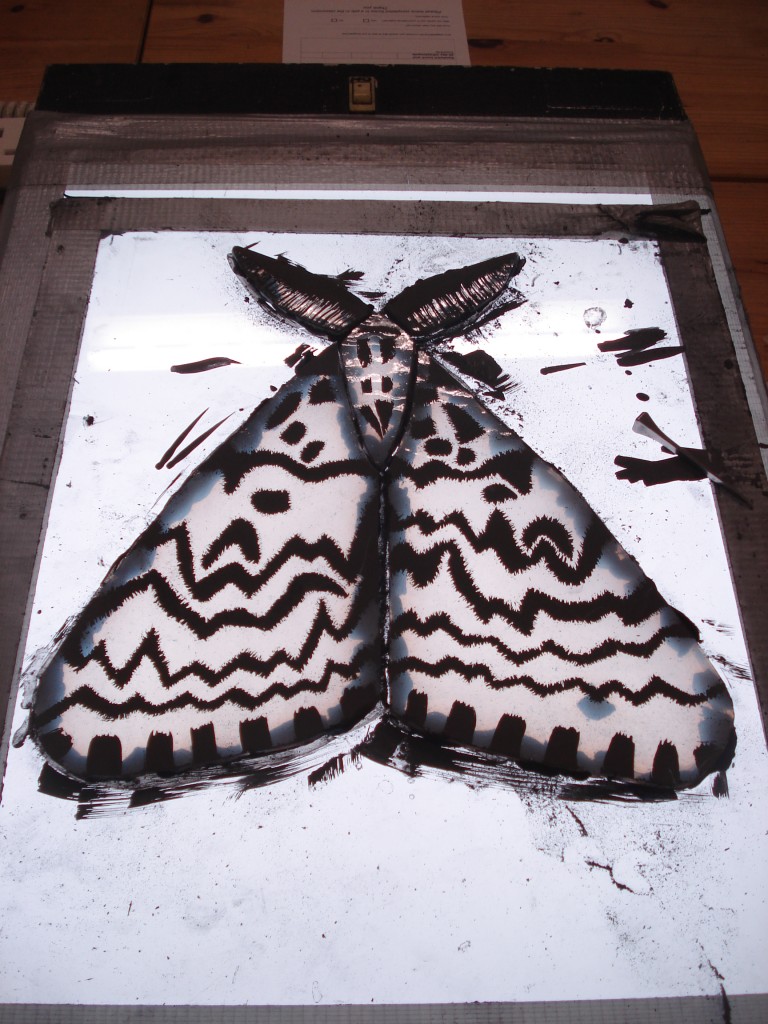 The finished piece is being fired this week which means the design will become part of the glass, I'll pick it up next week and it'll be time to set it in a dark blue square. I'm aiming to do a series of these with different butterflies and moths, much better than a specimen cabinet packed with dead insects the glass seems to make these come alive!