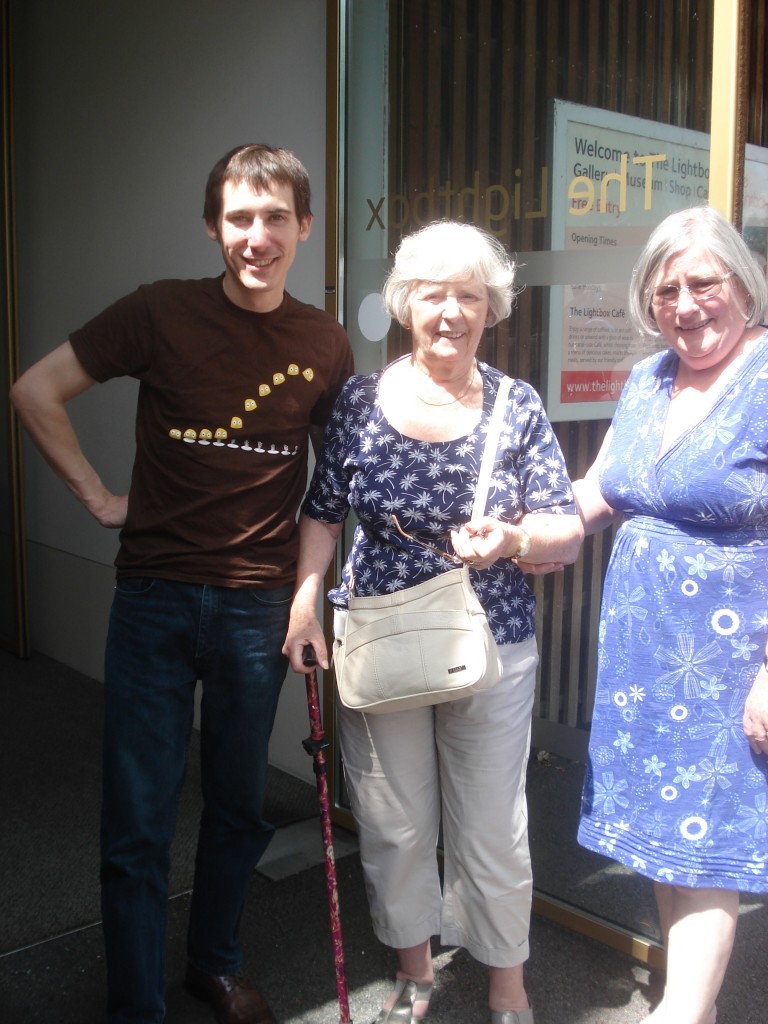 This weekend we headed off to Woking to visit Auntie Adrienne & uncle Alan. Although we didn't get chance to see my cousin Hannah (cause she was at work) auntie Adrienne suggested we go and see some of Hannah's coursework which is currently on display at the Lightbox gallery (just a stones throw from the WWF headquarters)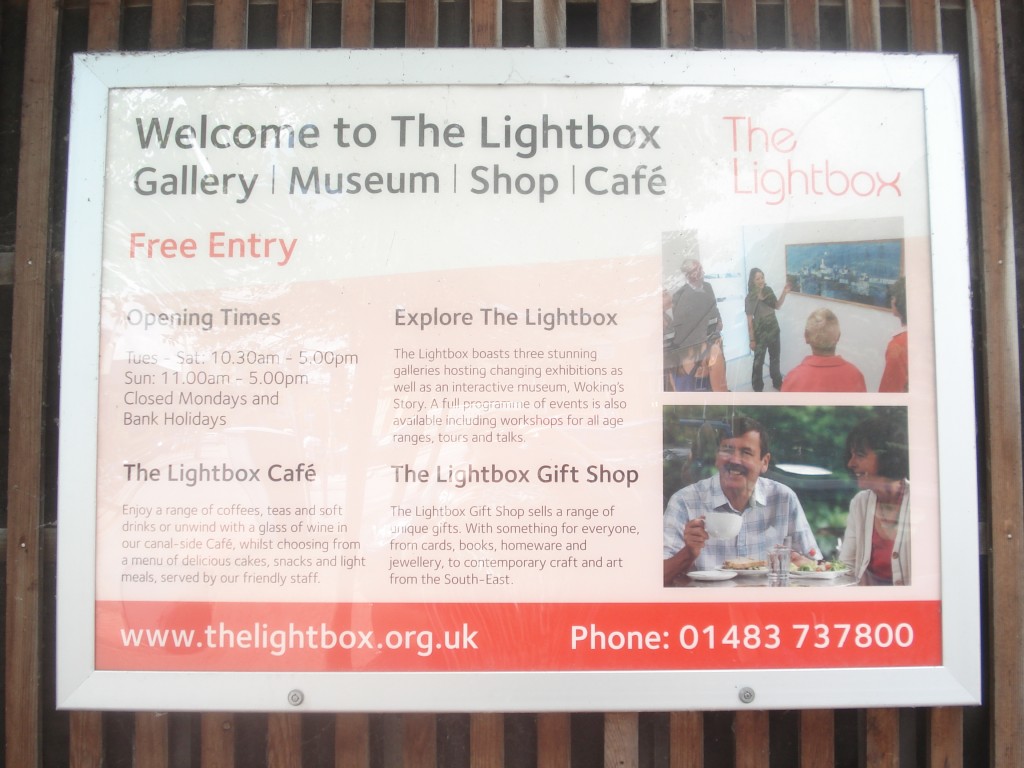 There were some fantastic sculptures on the ground floor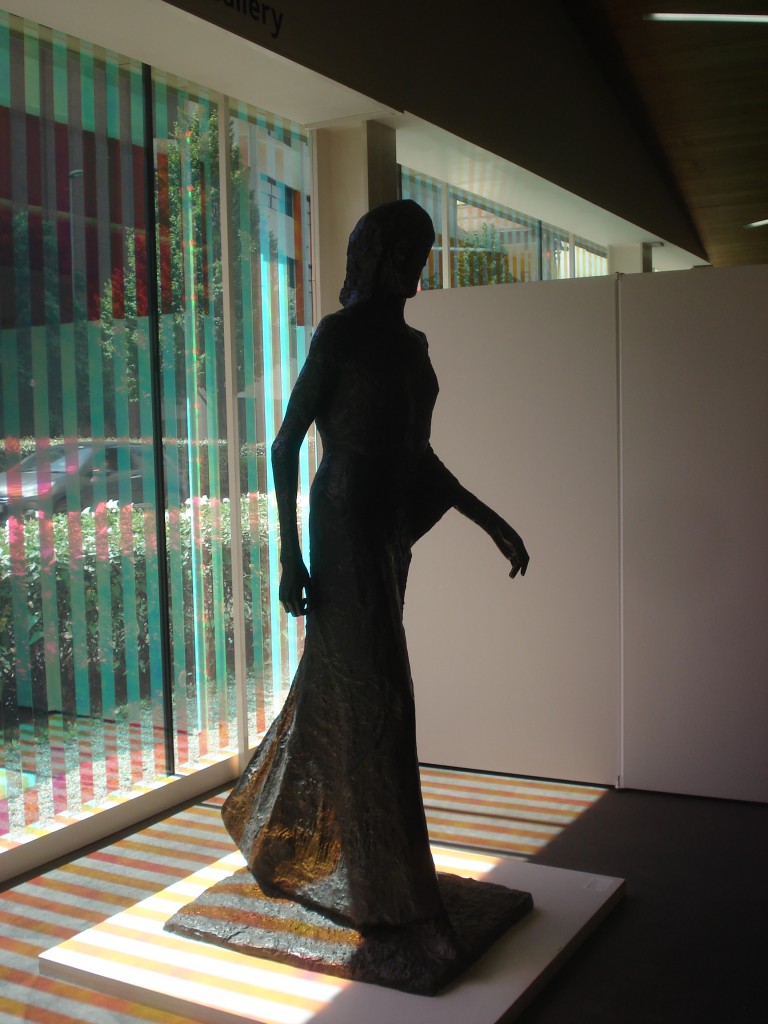 But we headed up the stairs (under the dangly hands) to the first floor gallery
All the work you are about to see was submitted as coursework & I think you will agree its stunning.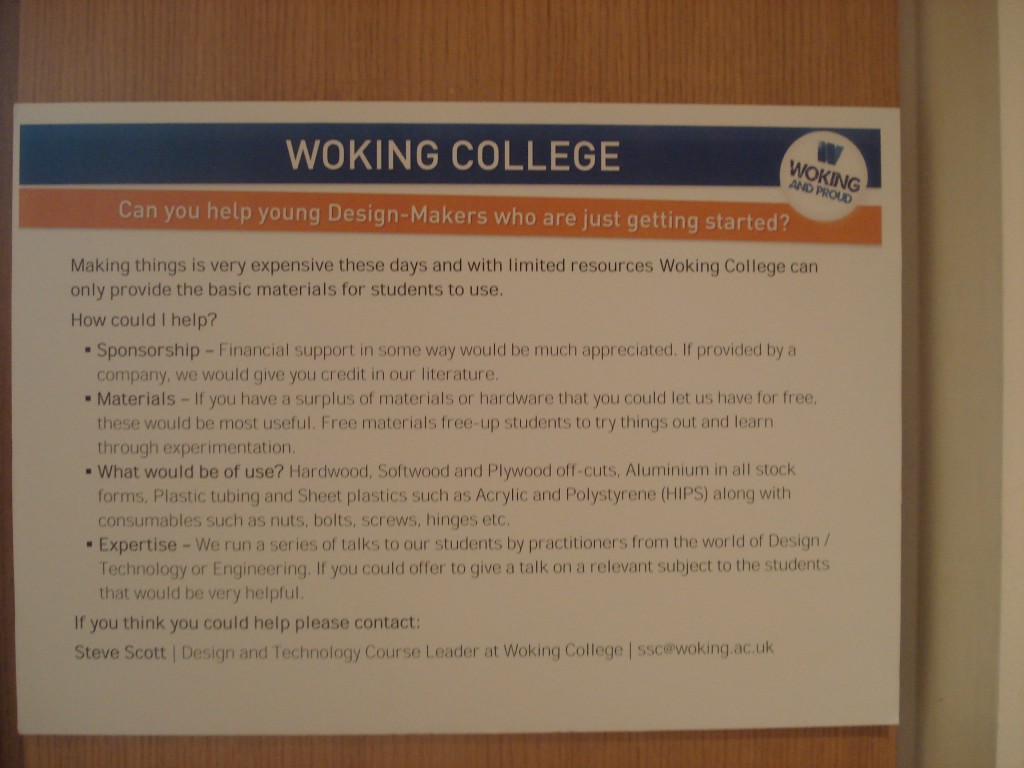 First up was a wall of paintings: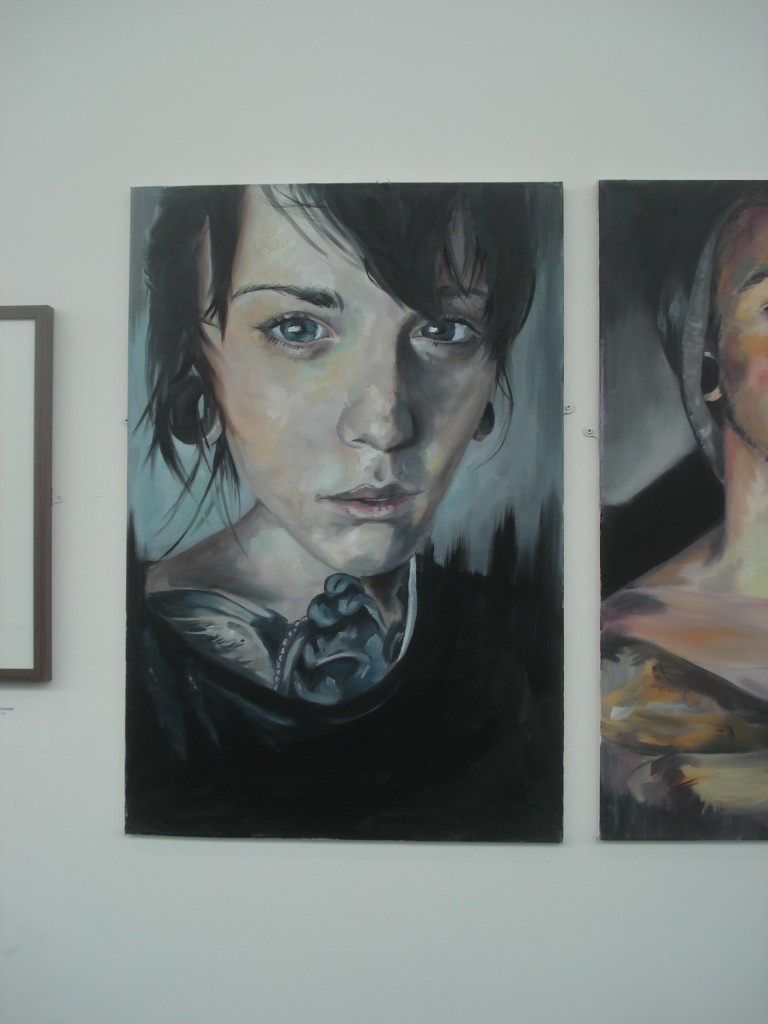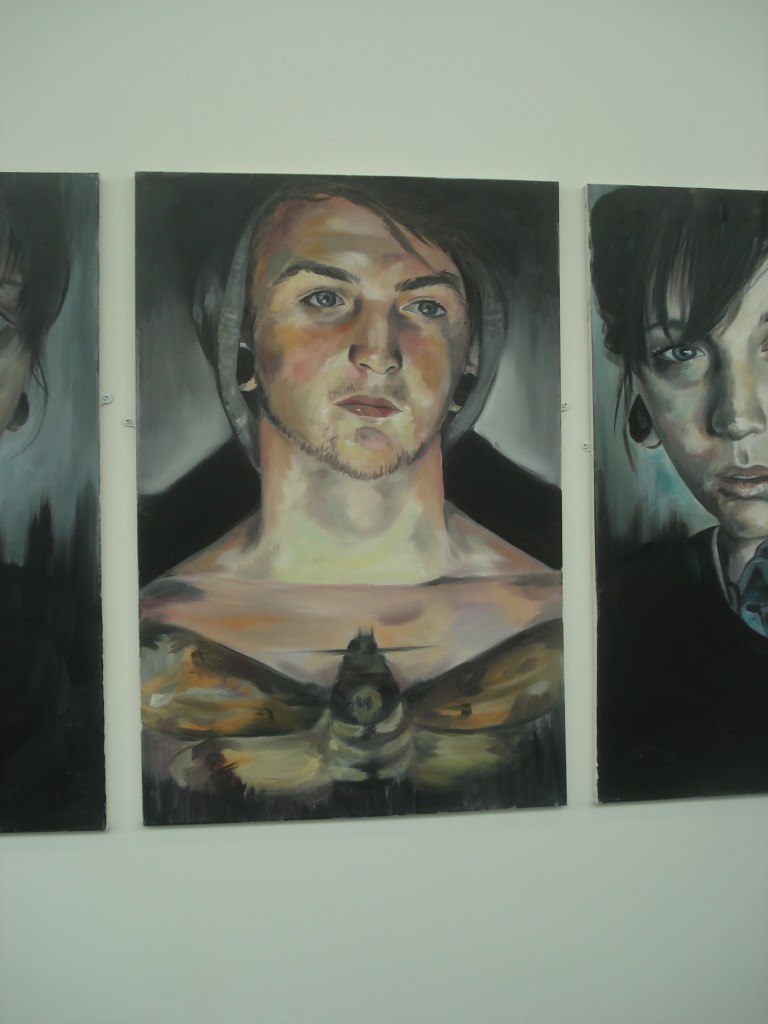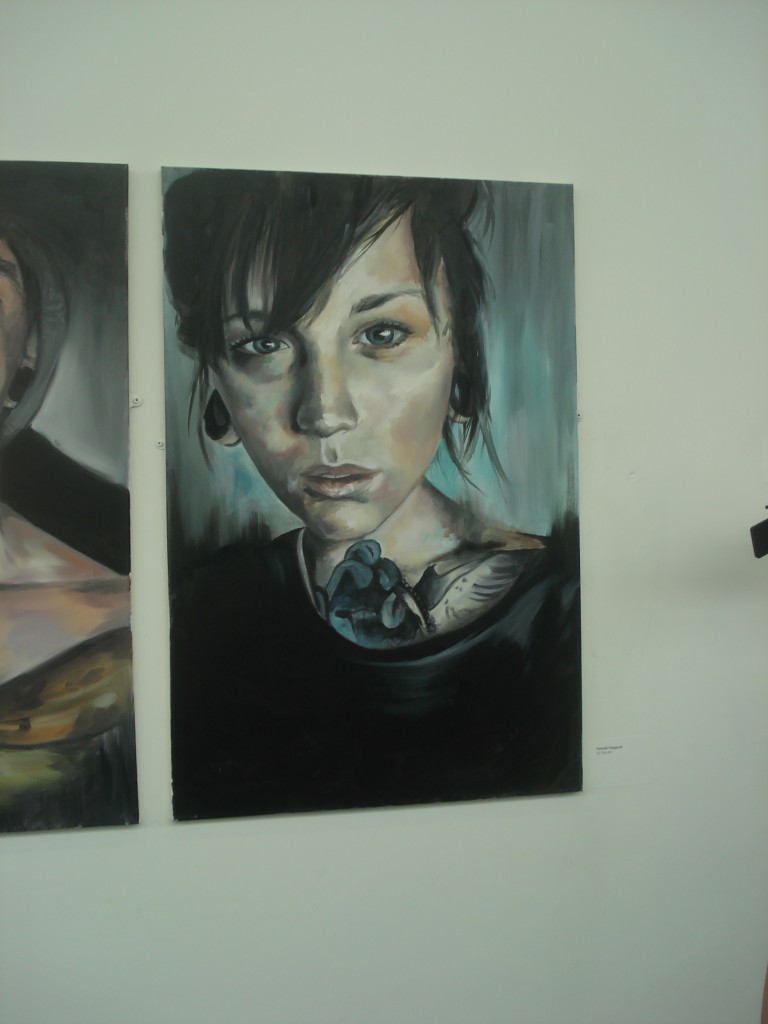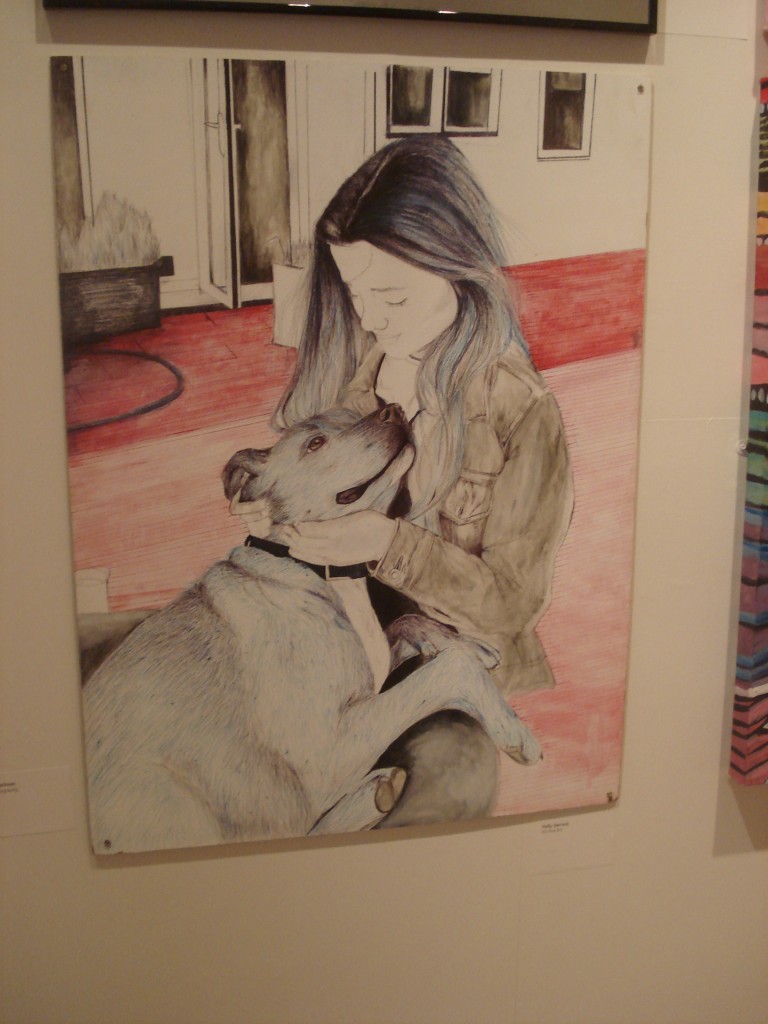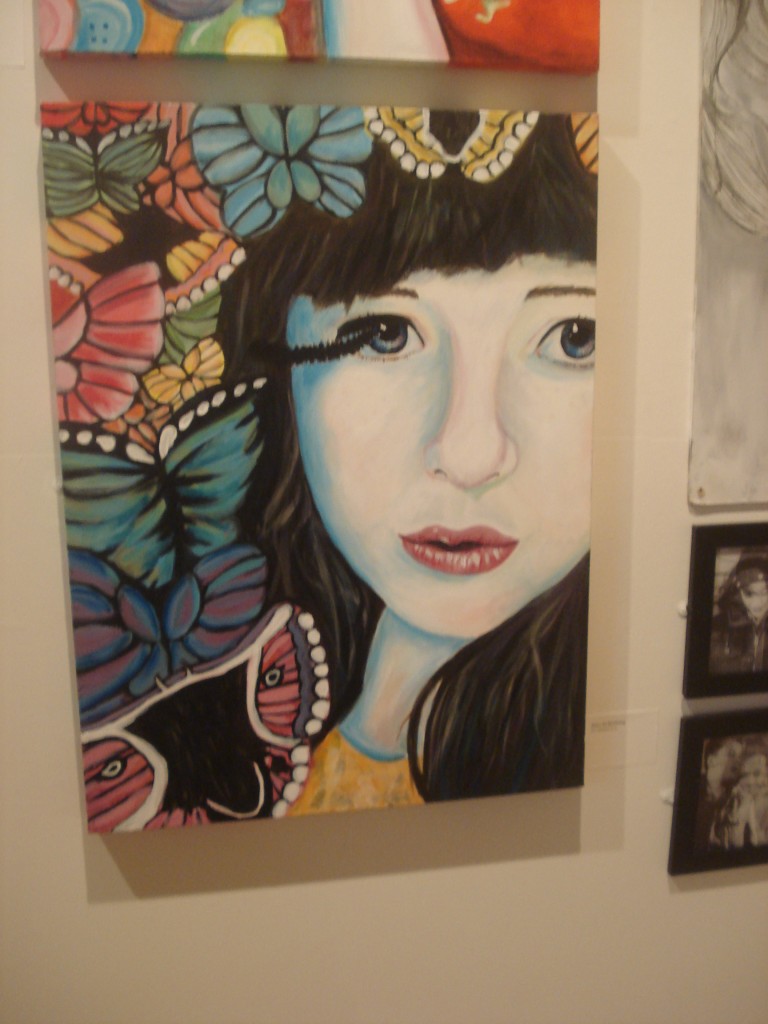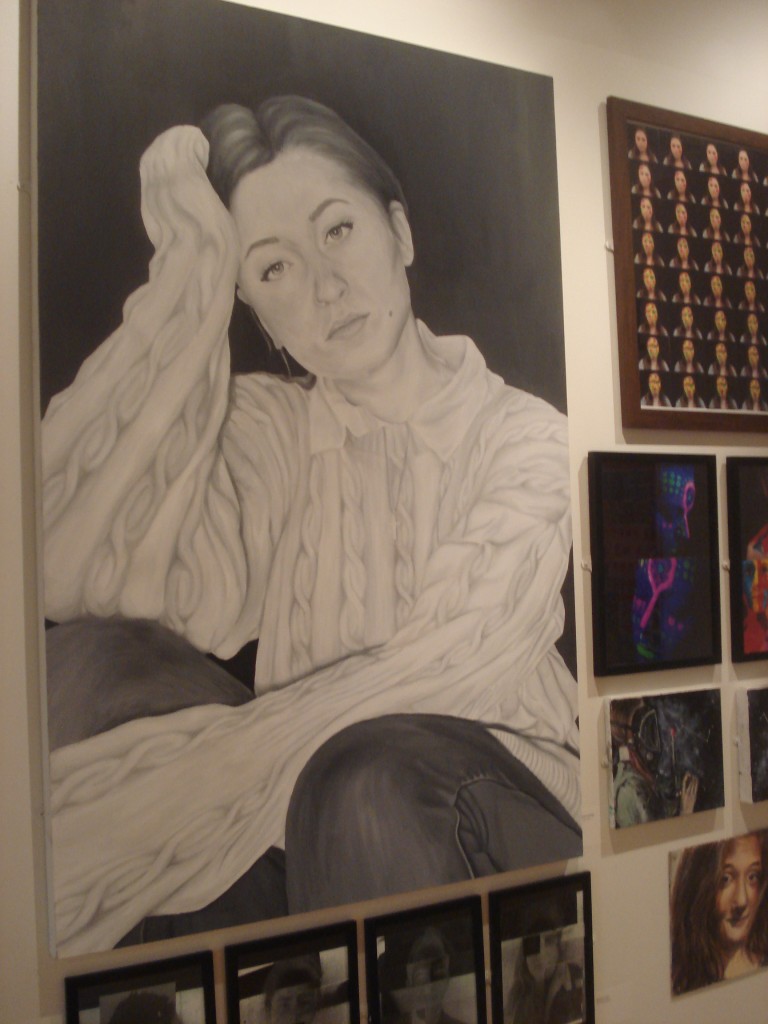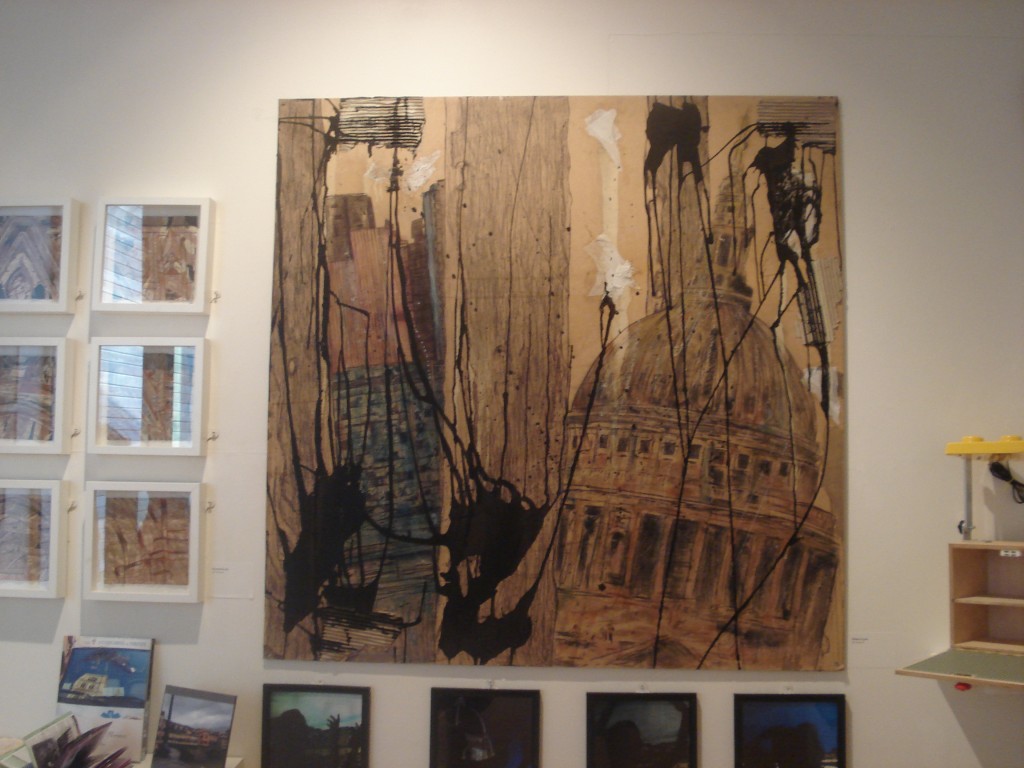 In the back of the gallery were some models for a themed Coca Cola bar that the students had to design using 3D modelling and then make using found materials (the decking is lollypop sticks), make (the wood parts were hand sawn) and 3D printing (the stairs, canopies and seating) . Here's Hannah's – I think we can agree that even if you are not fortunate enough to be related to her she has a flair for design!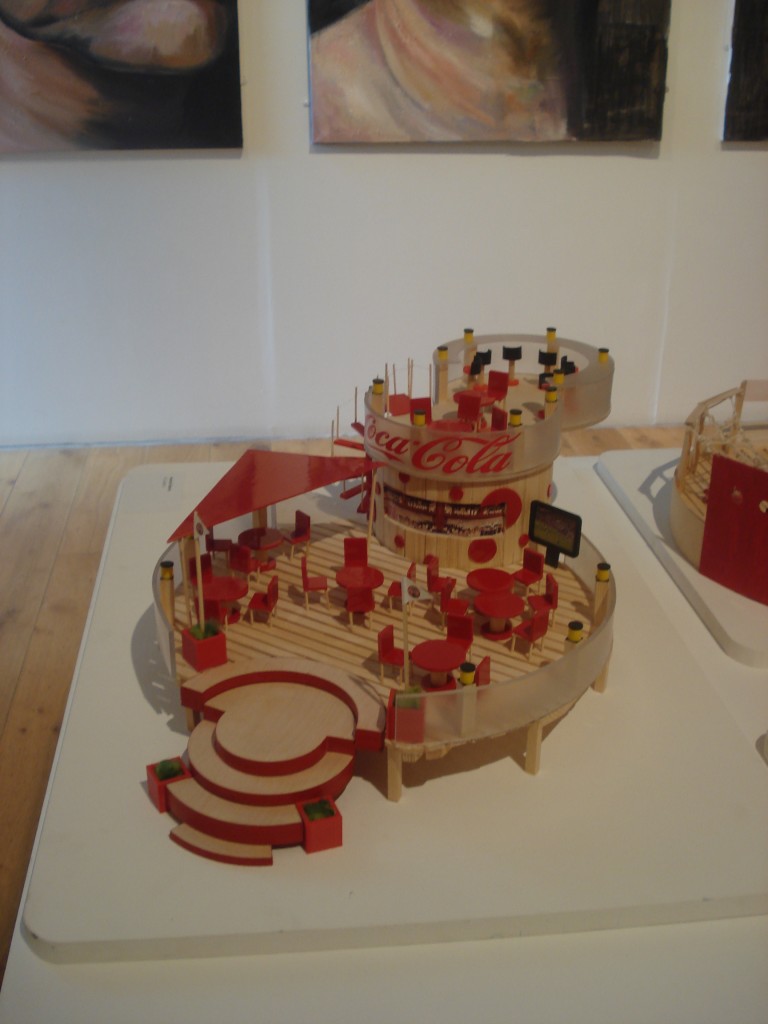 Then it was back past the floating hands (which some people couldn't resist blowing) to see the textile exhibition.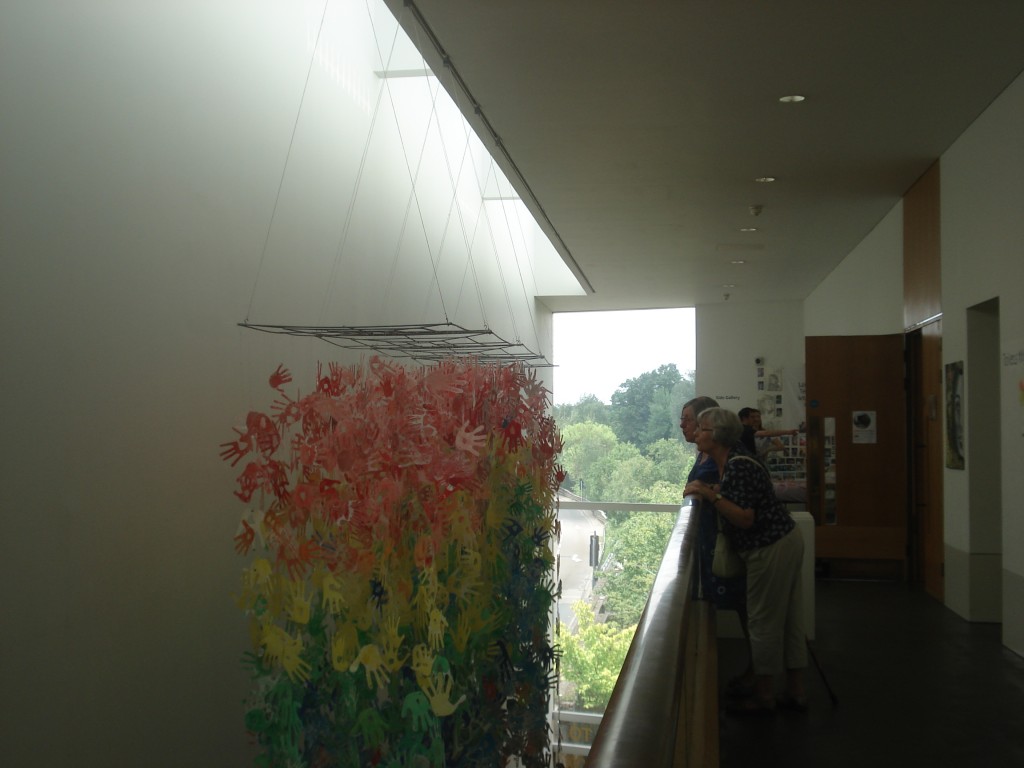 One of Hannah's pieces was on the landing, the roses for this dress she had to make in a set exam time under exam conditions, I think we can agree it was worth it.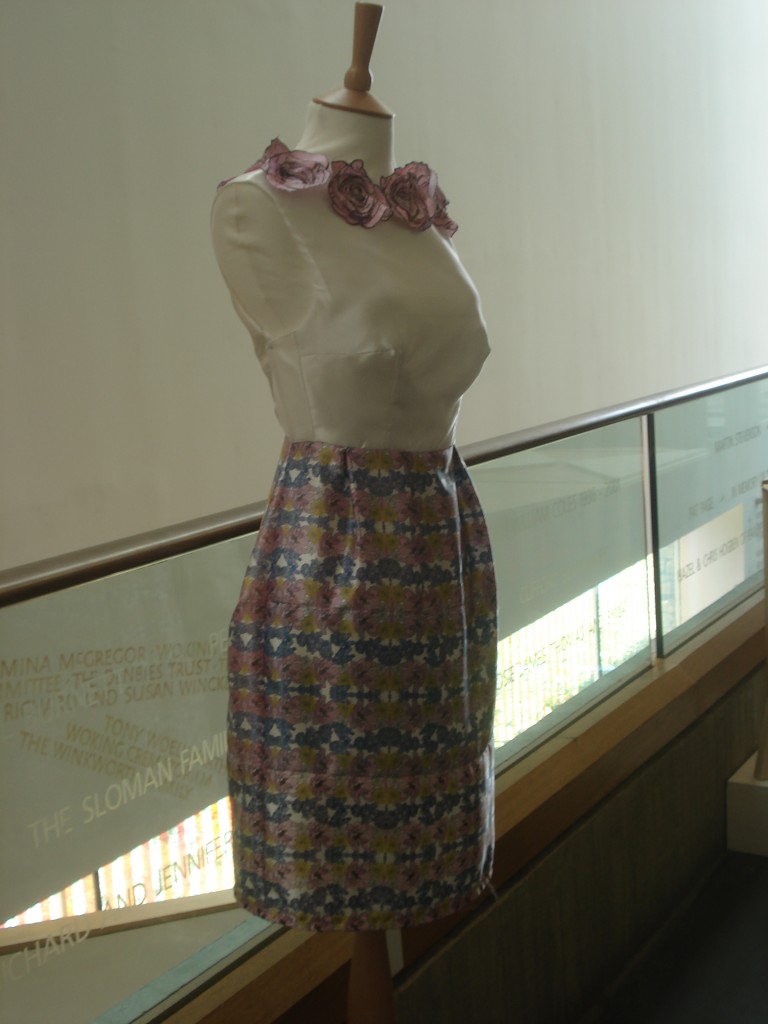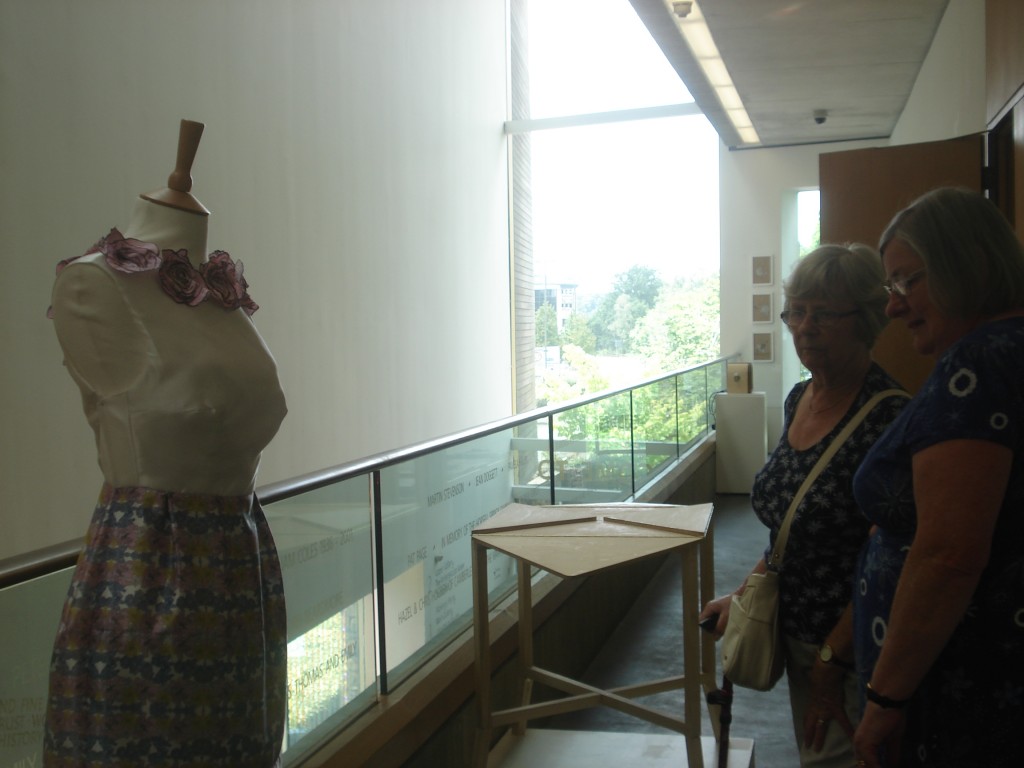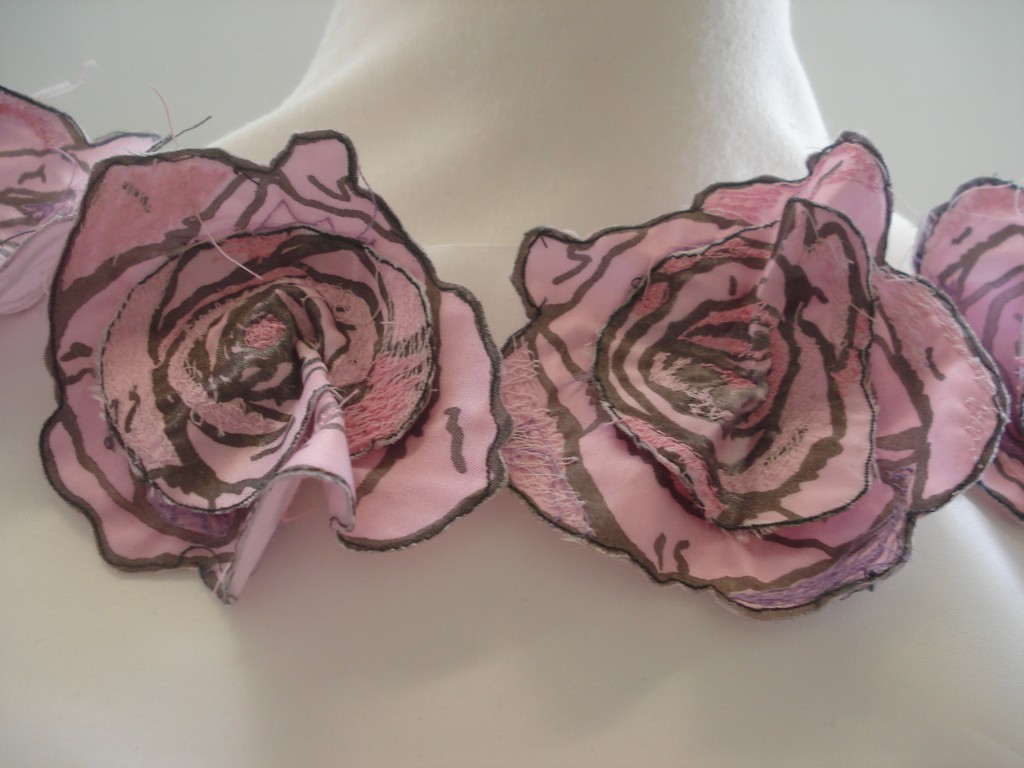 There were also some great dresses inside the gallery: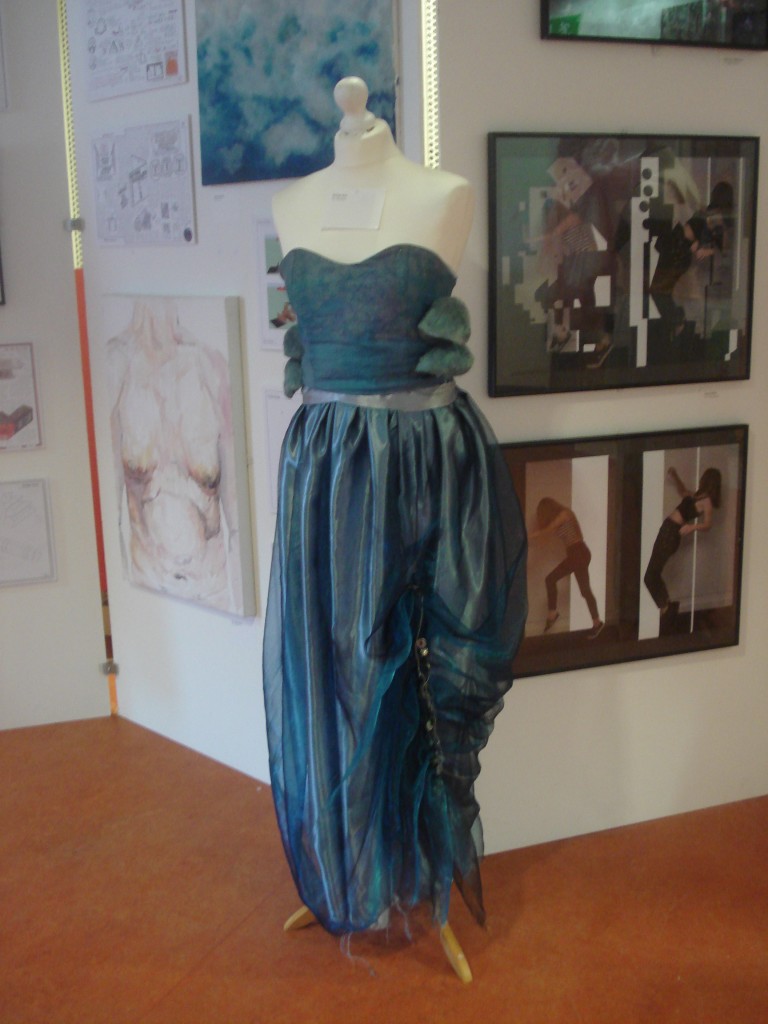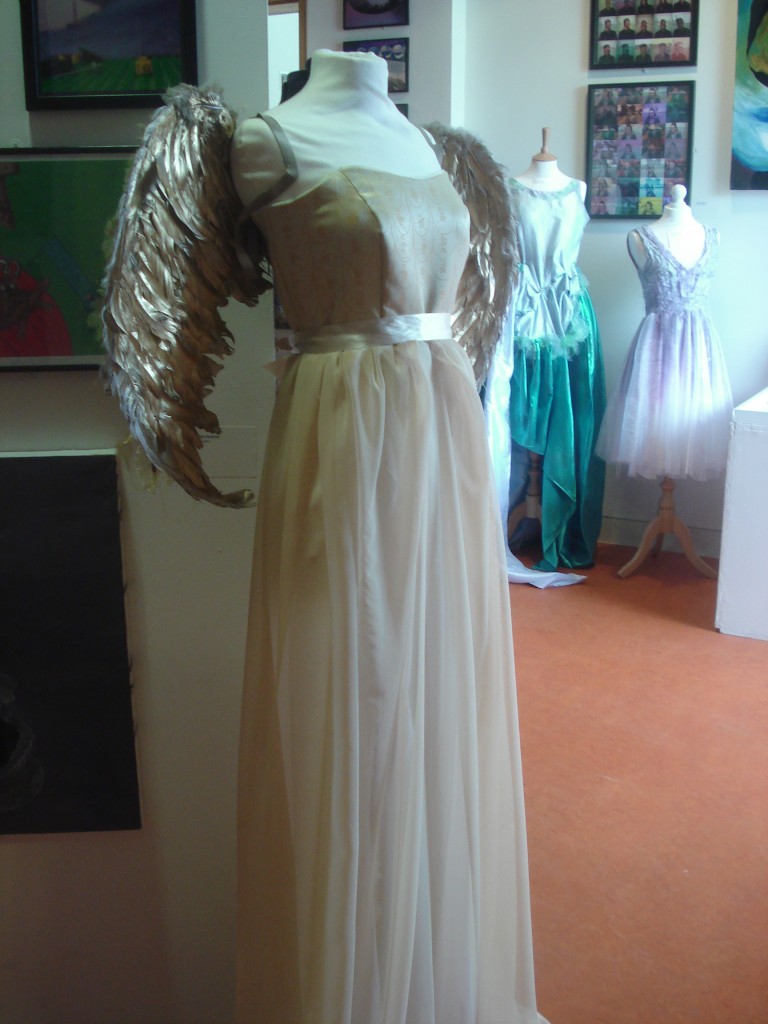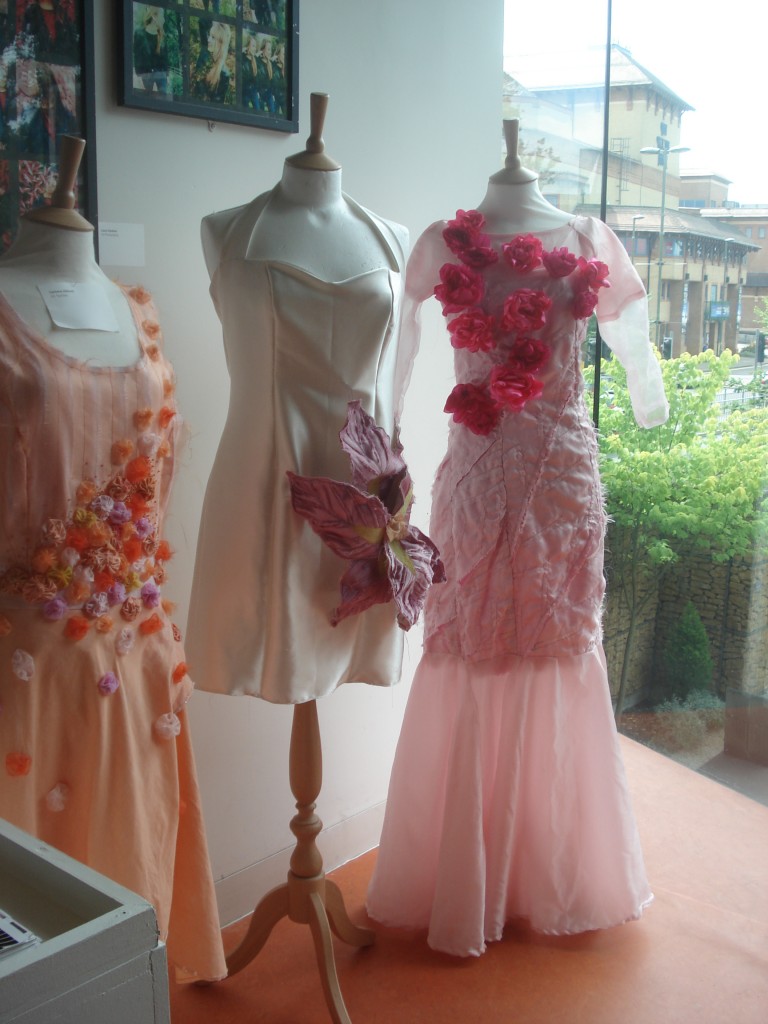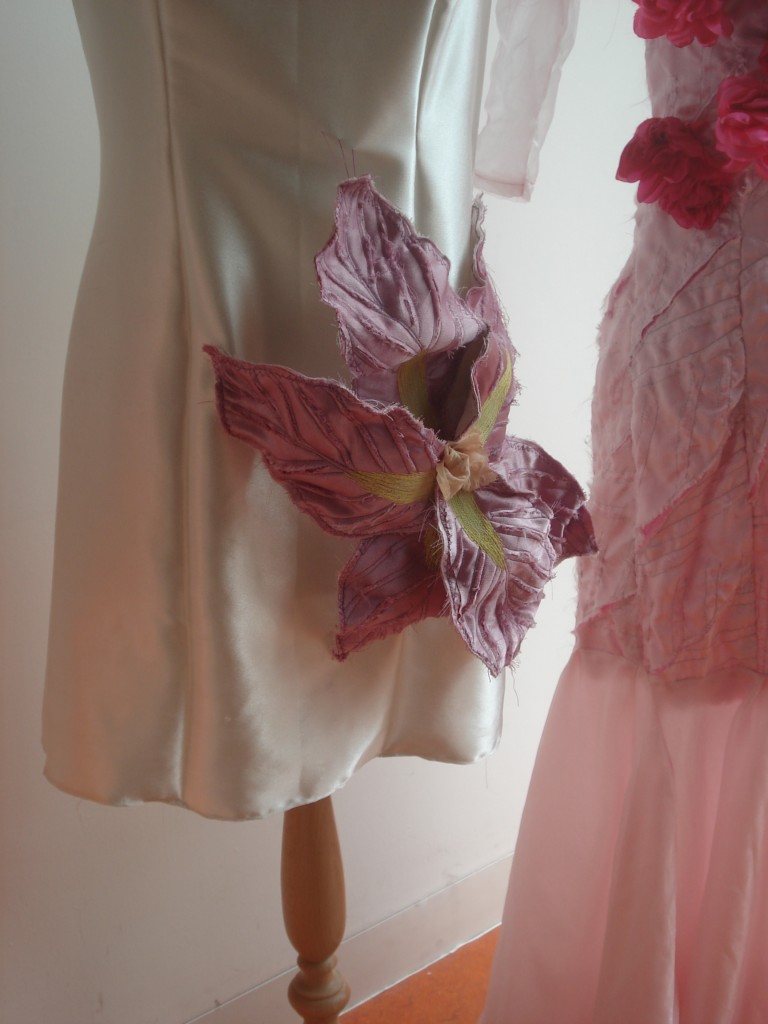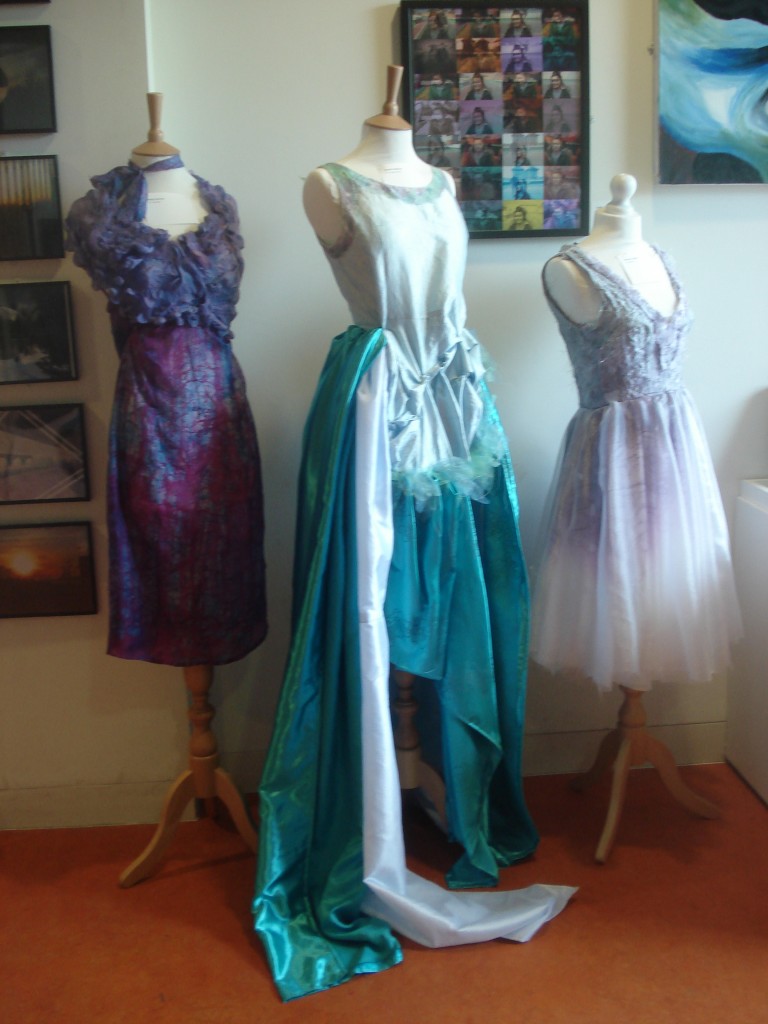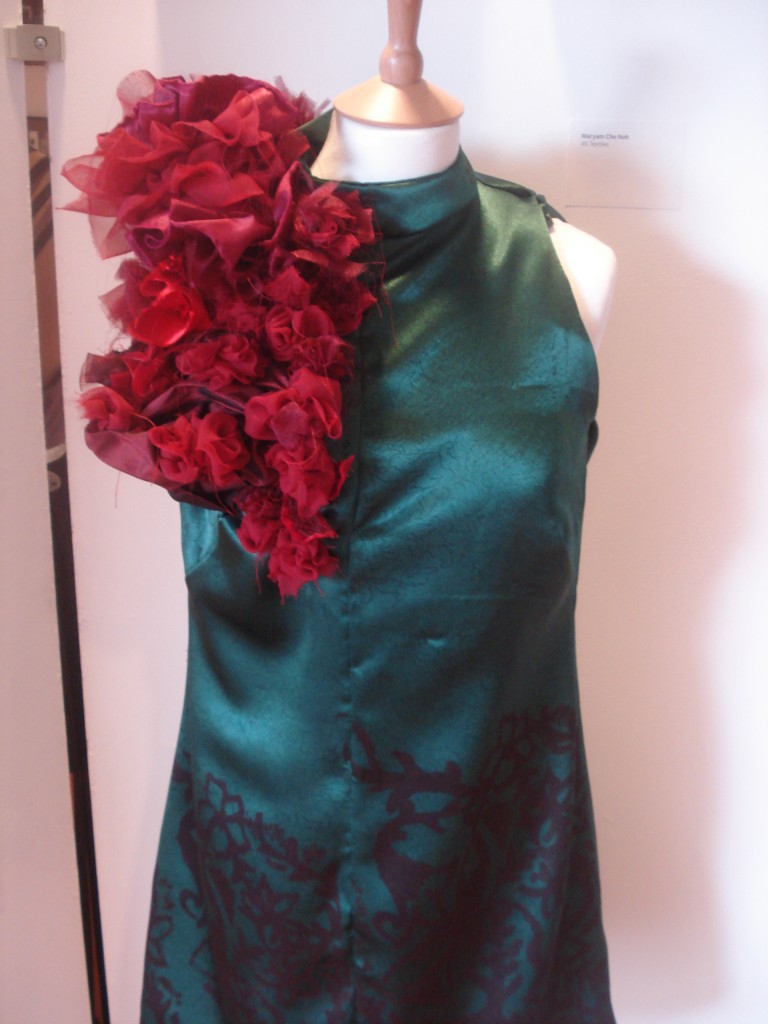 And a final silk dyed dress of Hannah's as well as some accessories and sketchbooks.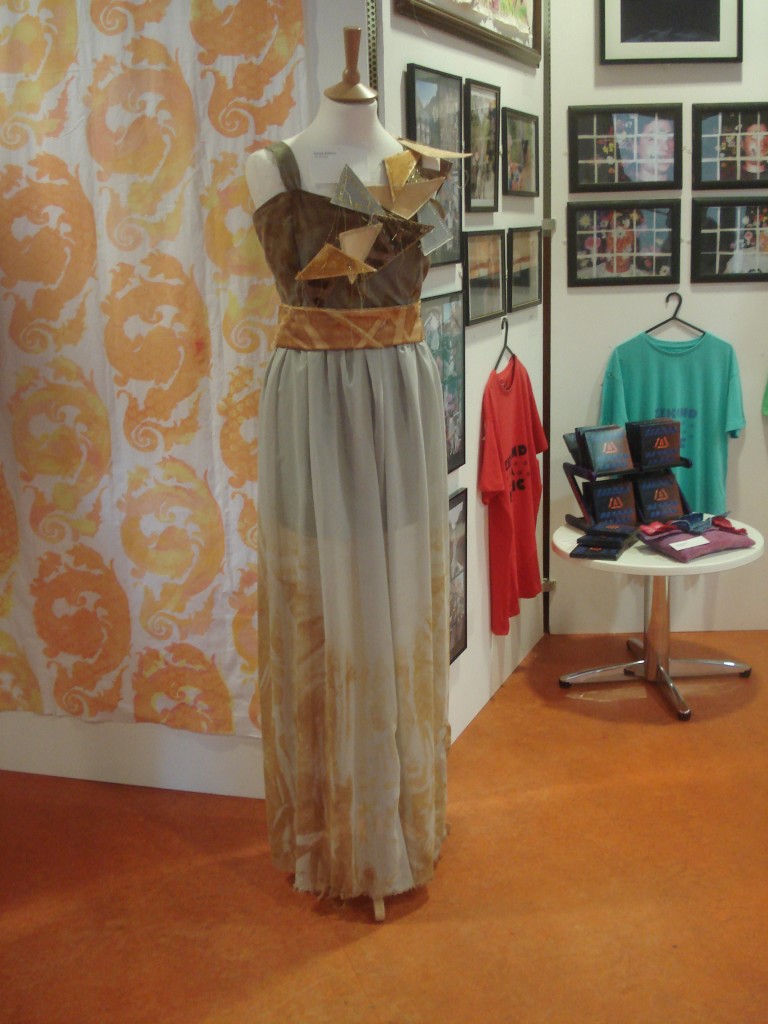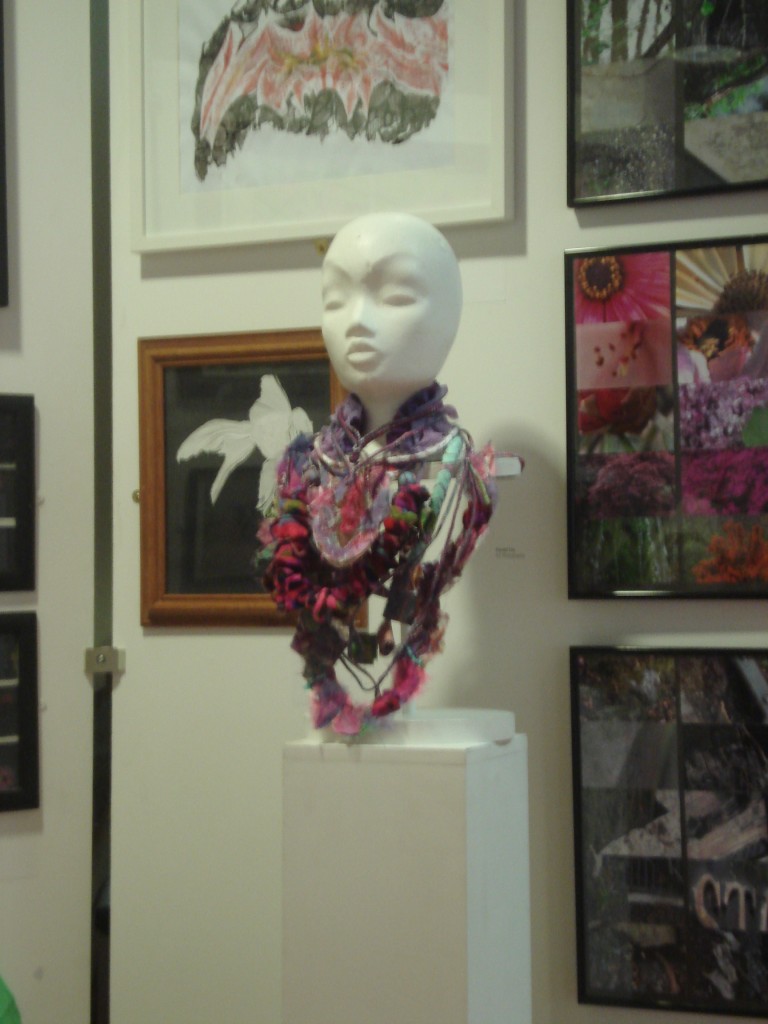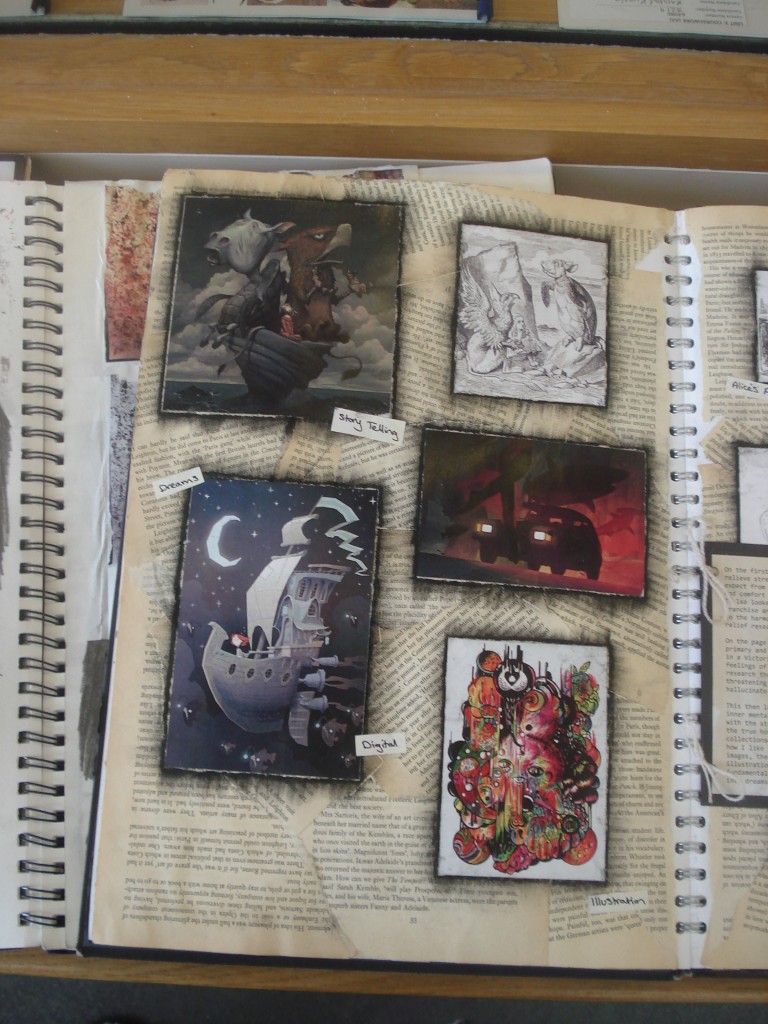 Just when I thought my brain was full to bursting we found this intricate paper dress hung in one of the windows.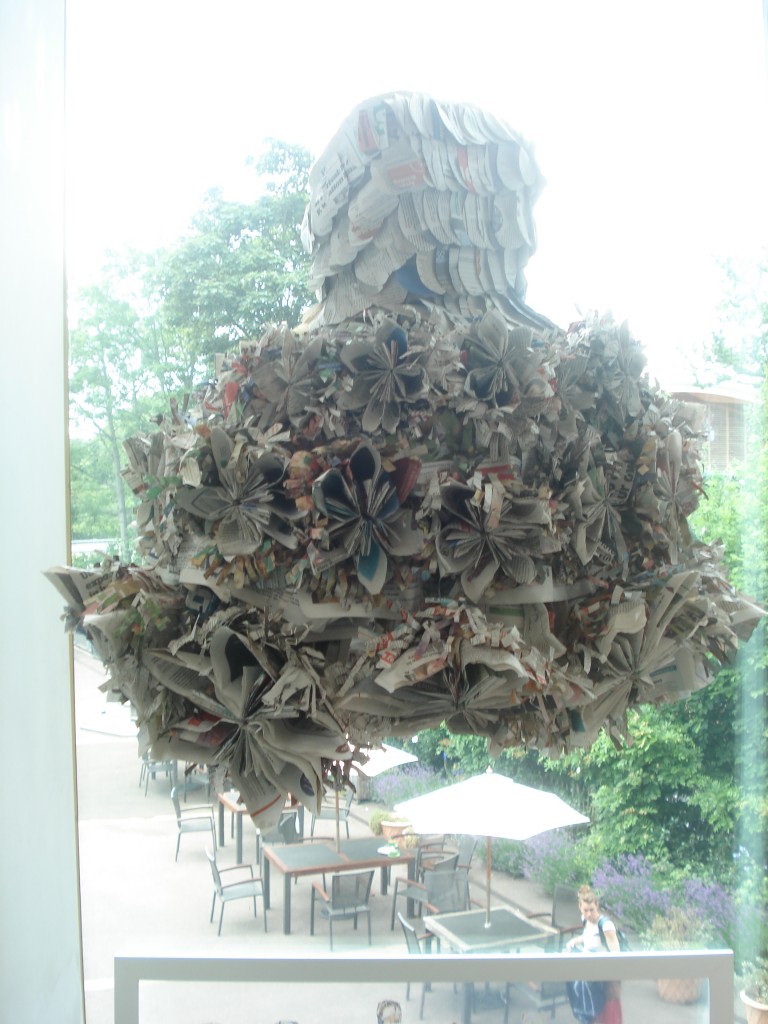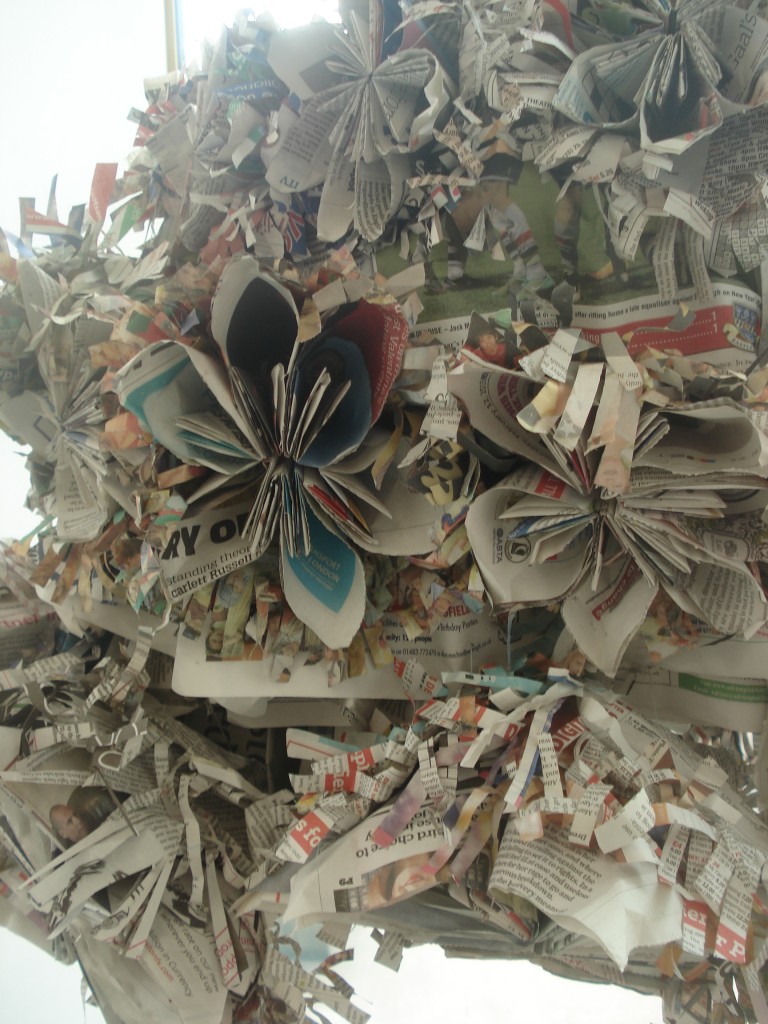 And after seeing all that it was time to wave our goodbyes to the lightbox and the family and return to Oxfordshire.