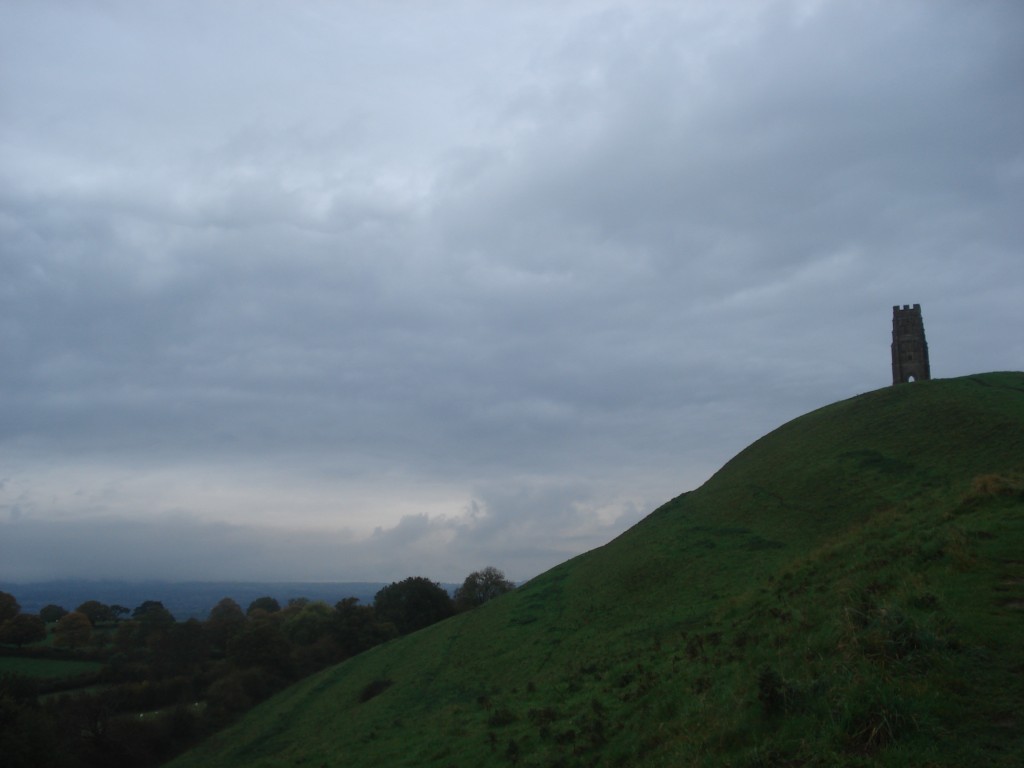 This weekend we finally made it on our very delayed trip to Glastonbury for my birthday. We drove down on Friday night after work & stayed in really lovely B&B The Pilgrims.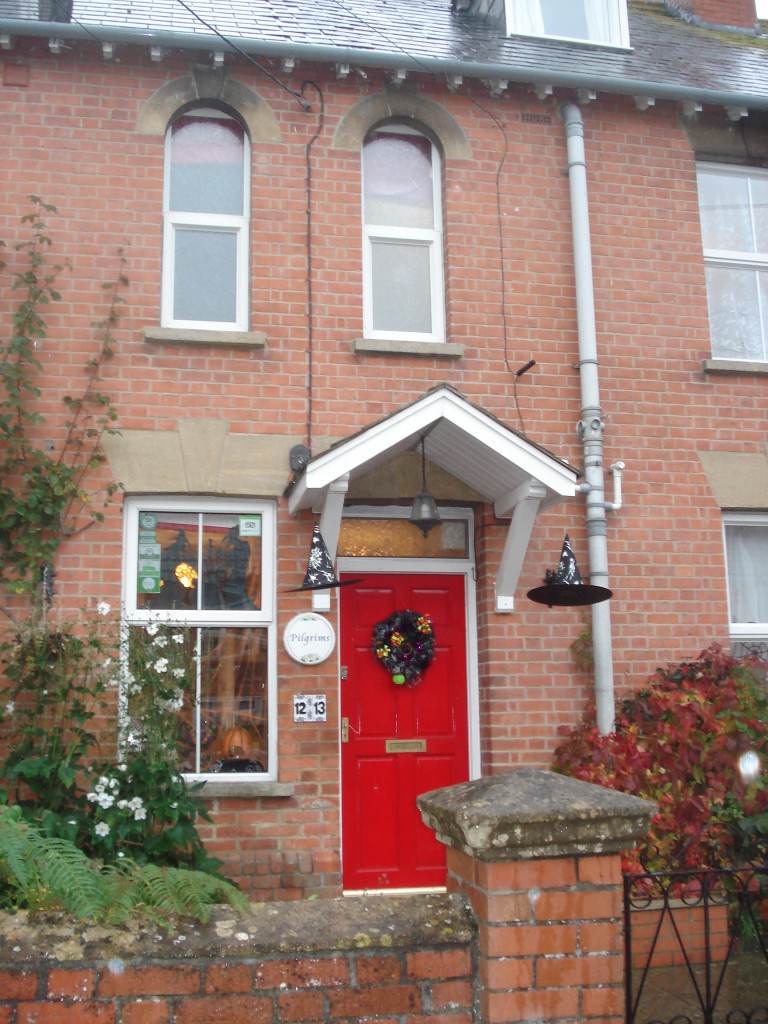 The room was really good value & also included a fab breakfast the next morning, not to mention the most excellent Halloween attire, Witch in the flowerbeds anyone?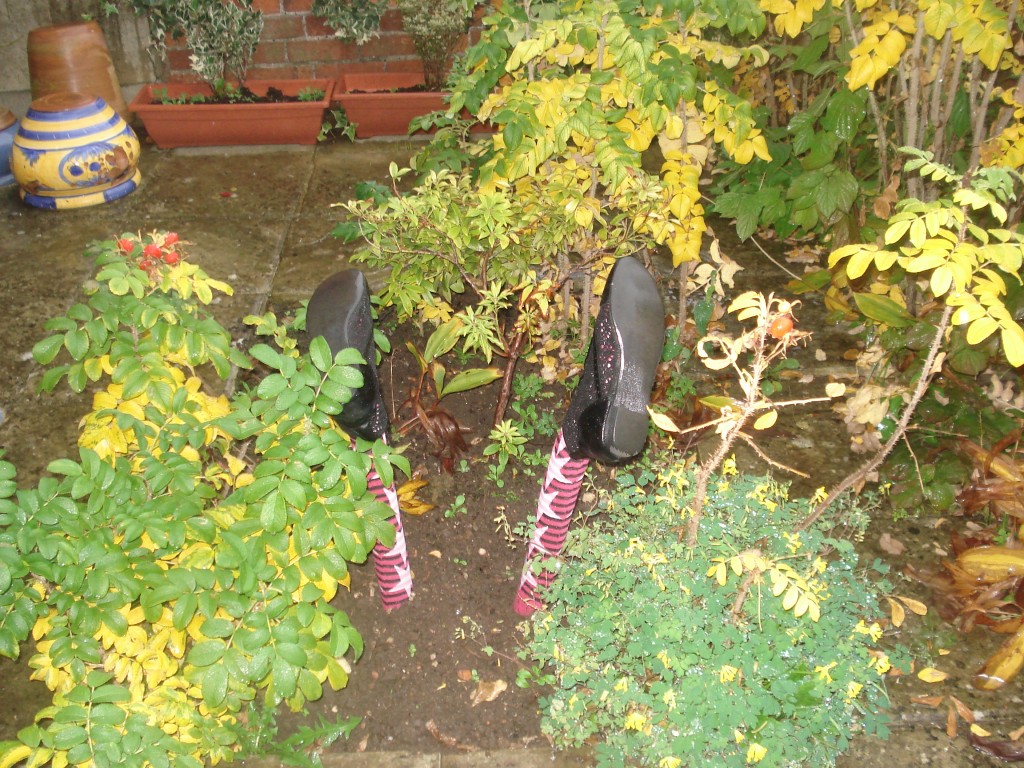 After breakfast we headed out to explore Glastonbury, first on the agenda was climbing the Tor (the weather looked overcast & rain was forecast for later in the day, so we thought we should do it sooner rather than later!).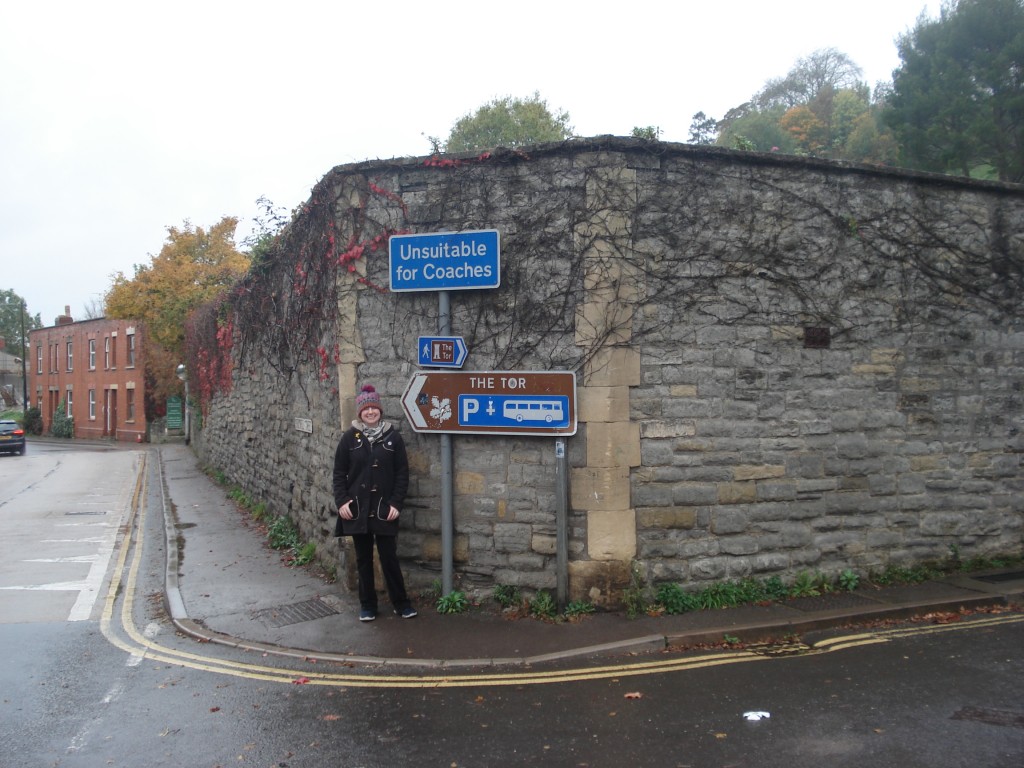 The Tor looked amazing against the overcast sky: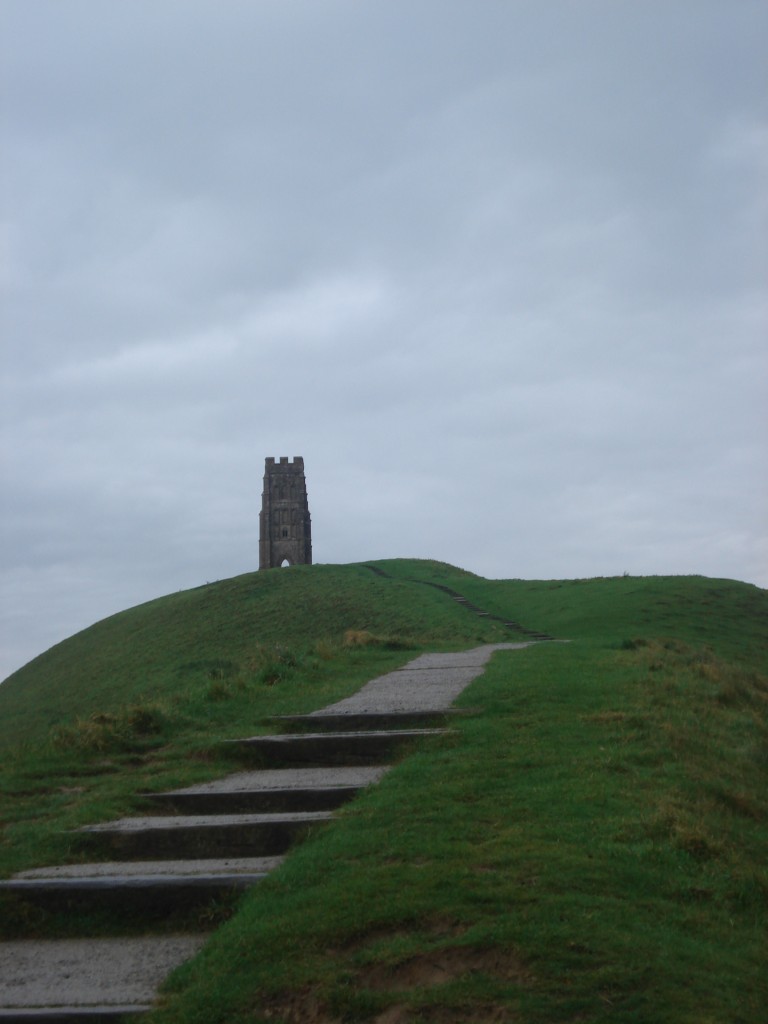 And up we went.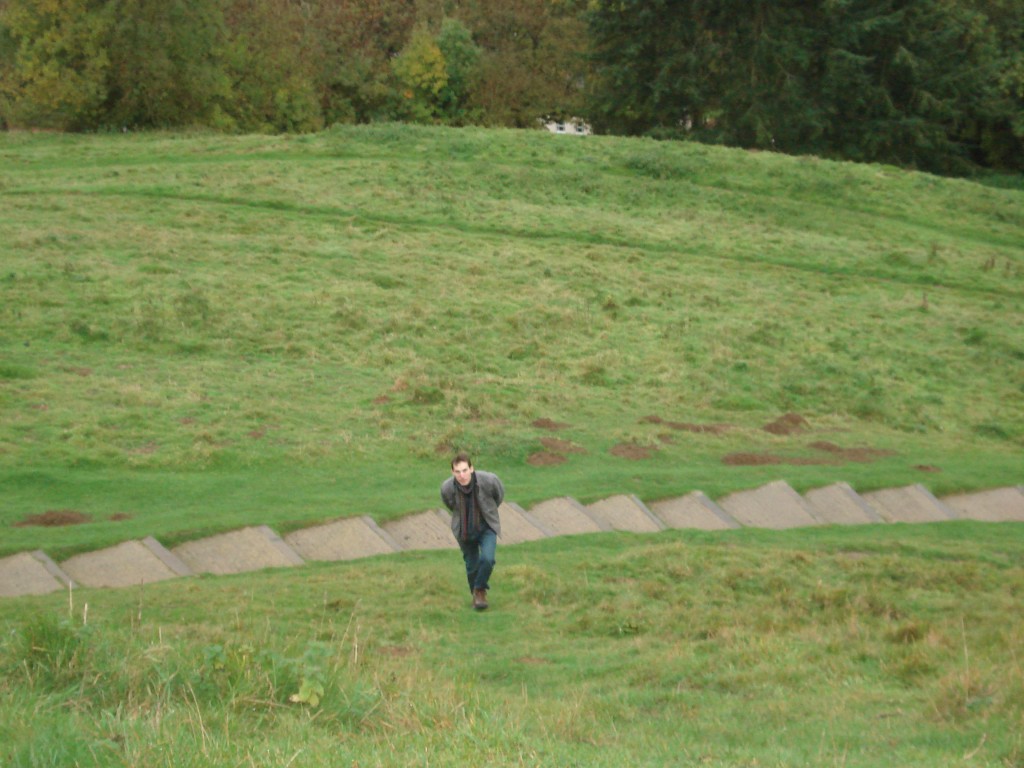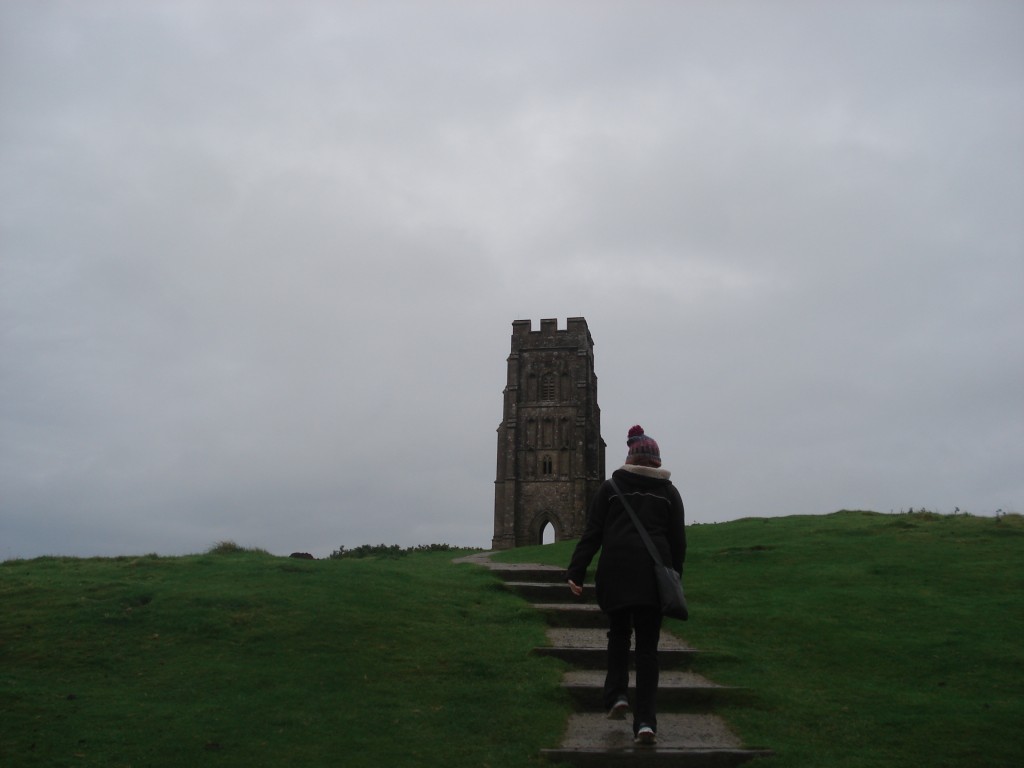 Until we reached the summit: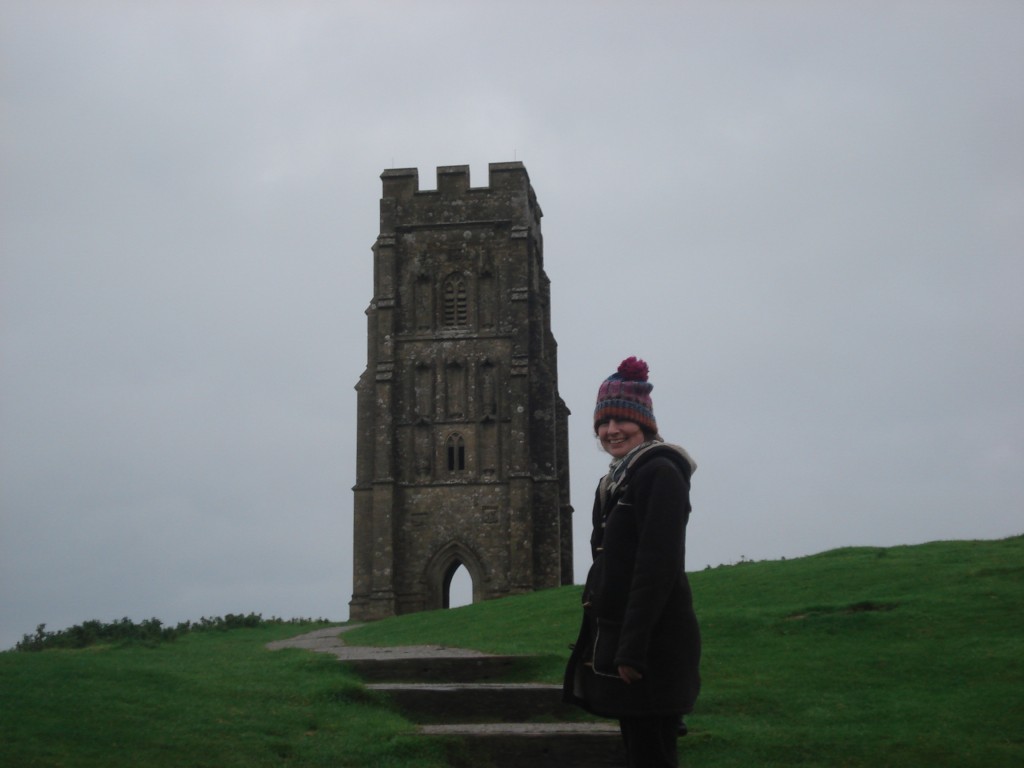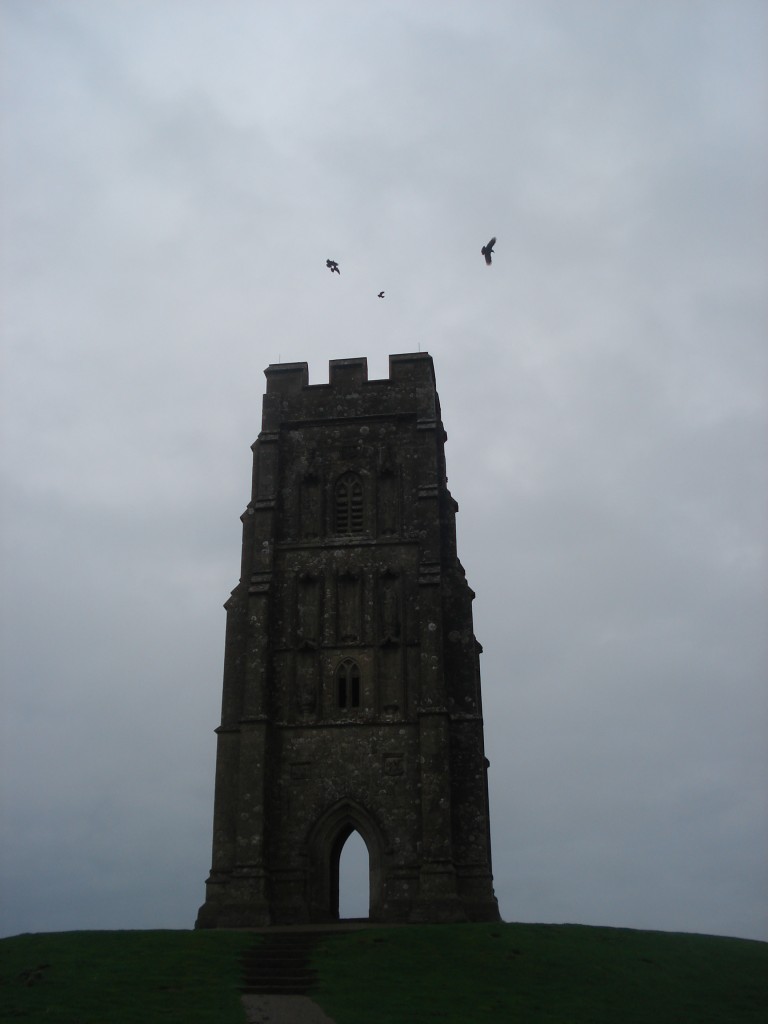 Jam was very inspired by the beautiful crows that circled the tower,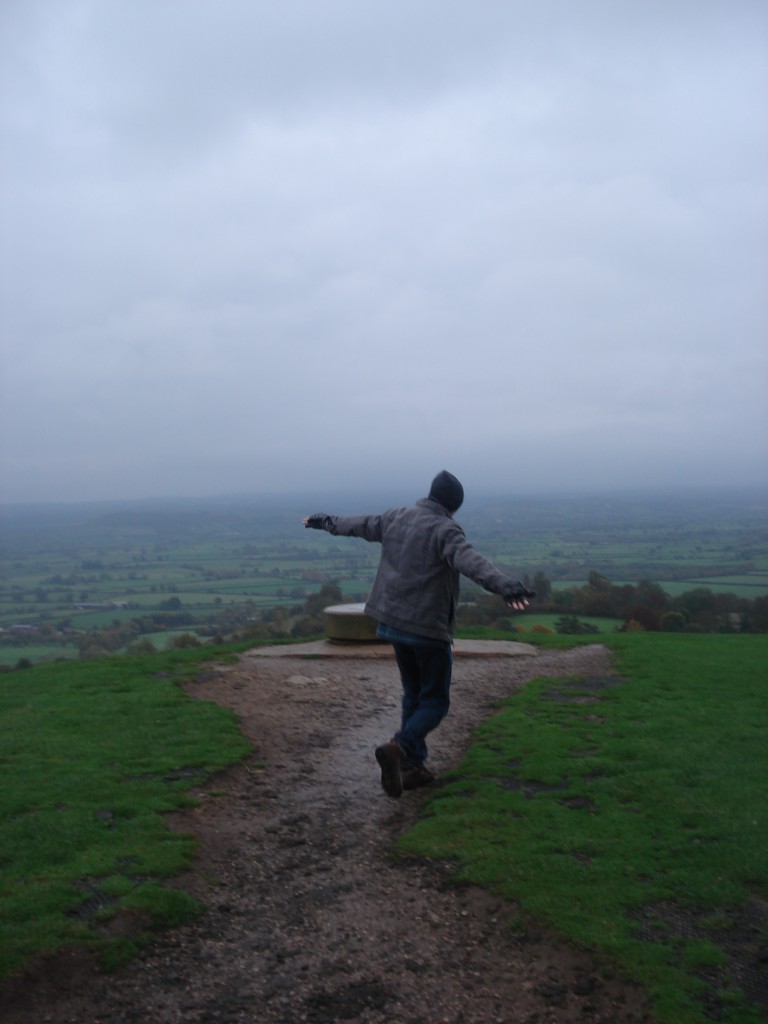 and the view was more than worth the climb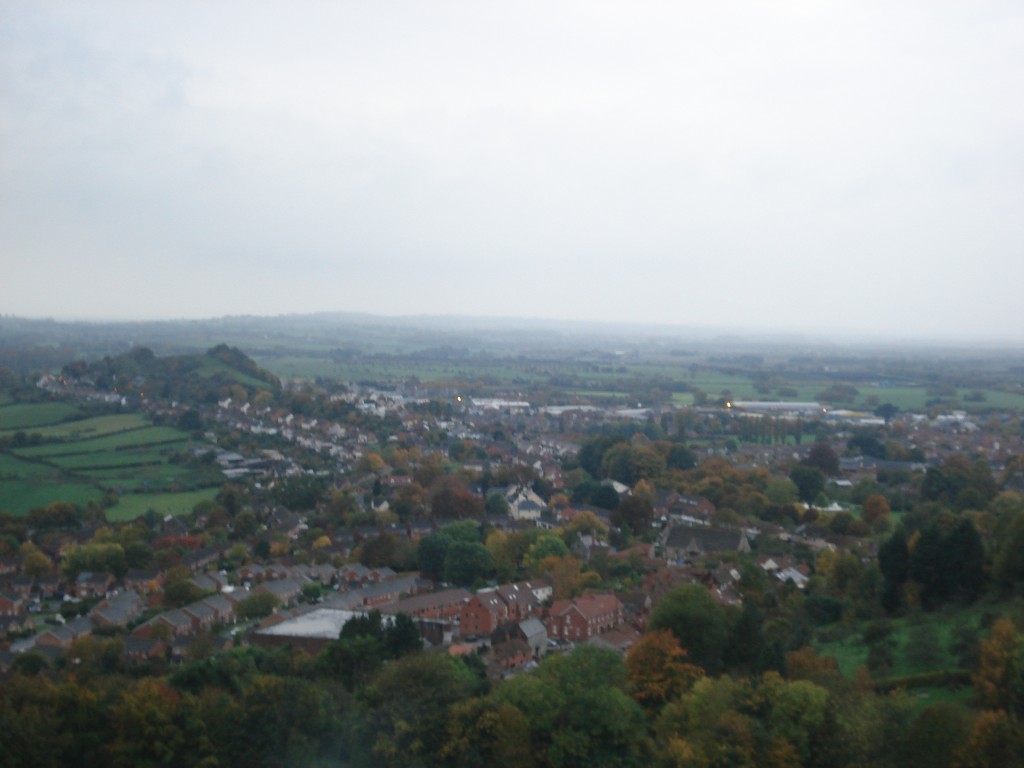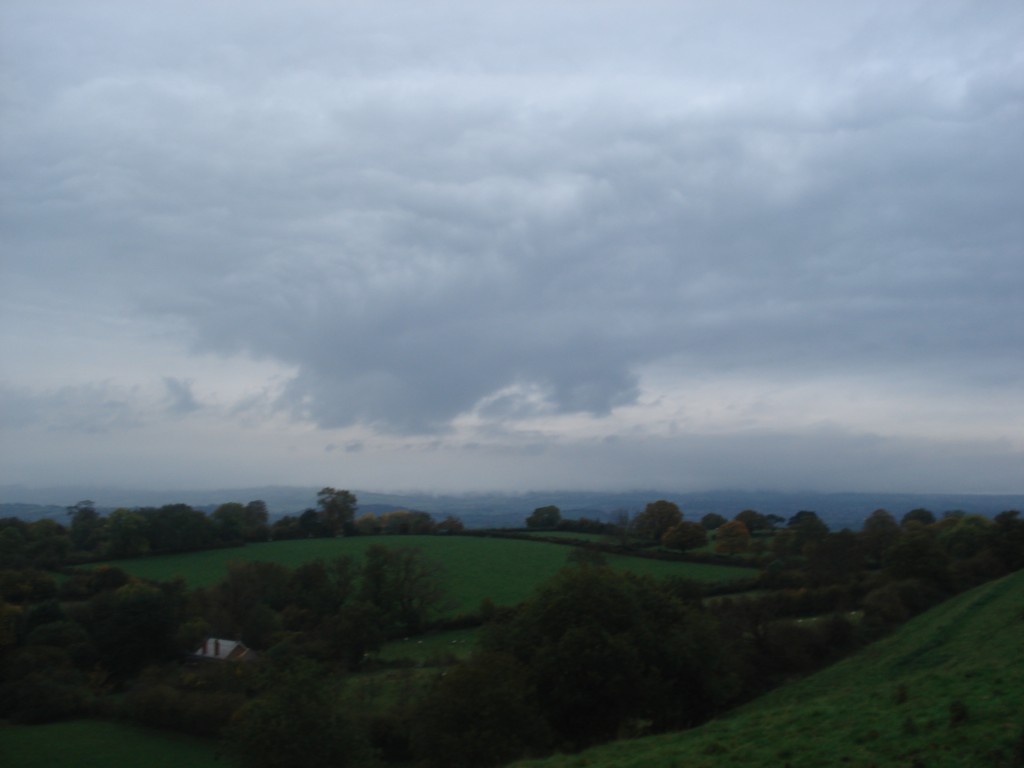 We just had time for one last look over the land before going down.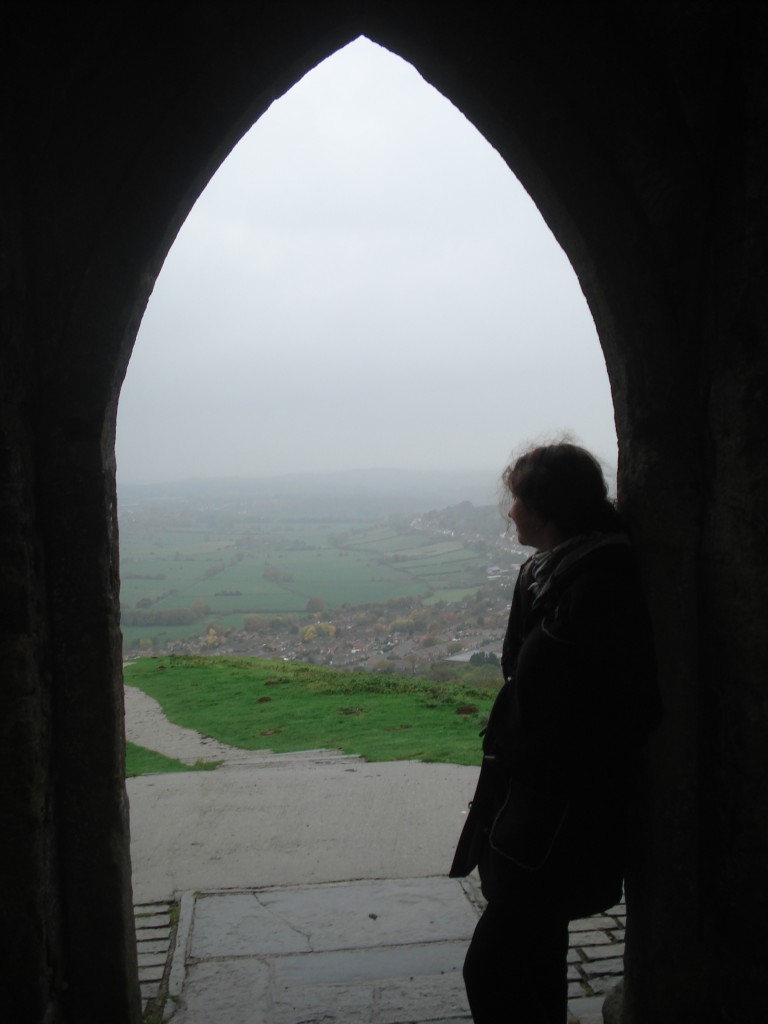 Near the bottom of the Tor was Chalice Well so we stopped in for a look around on our way back to explore the gardens, taste the water and see the famous well: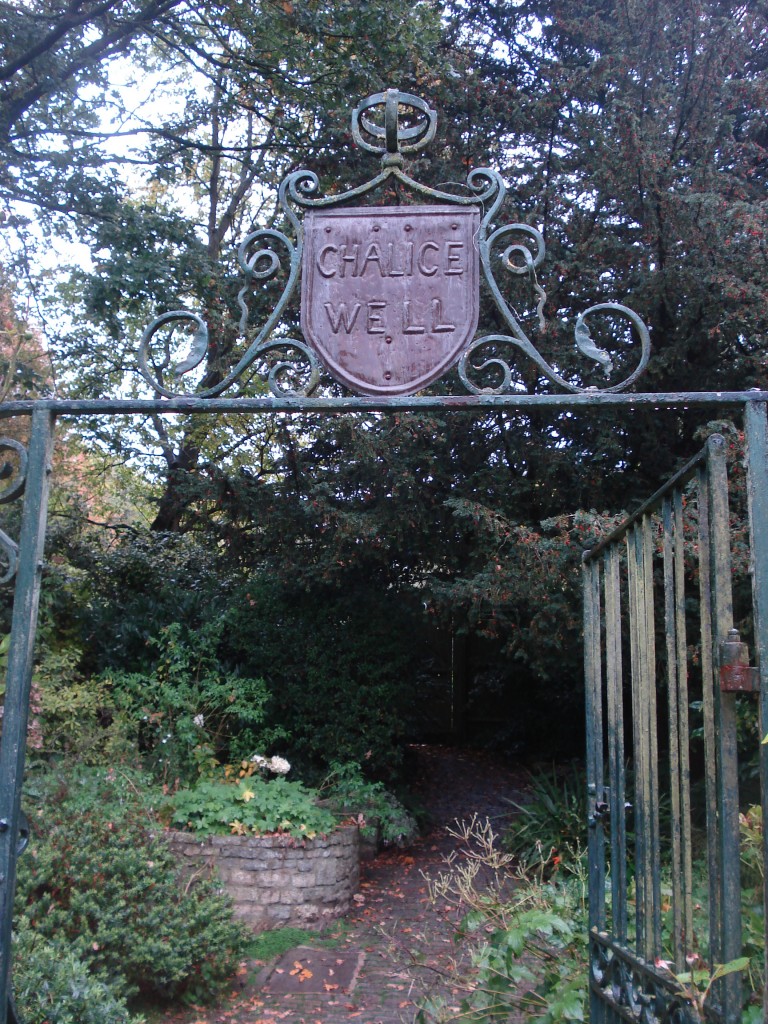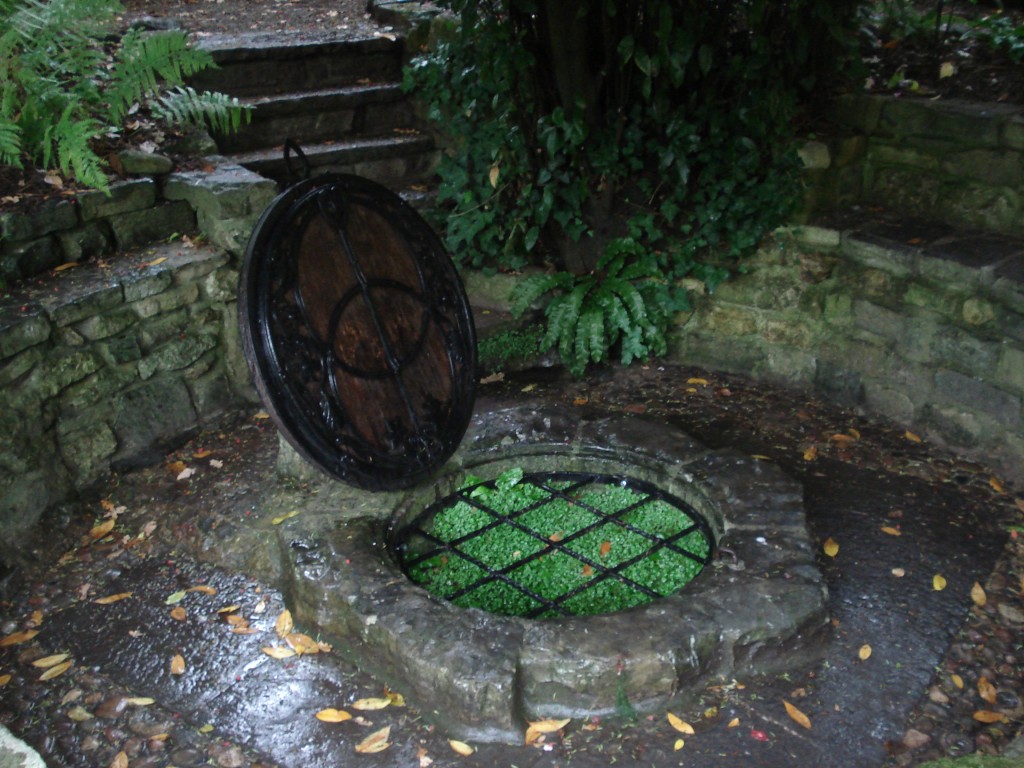 Angels watched over us: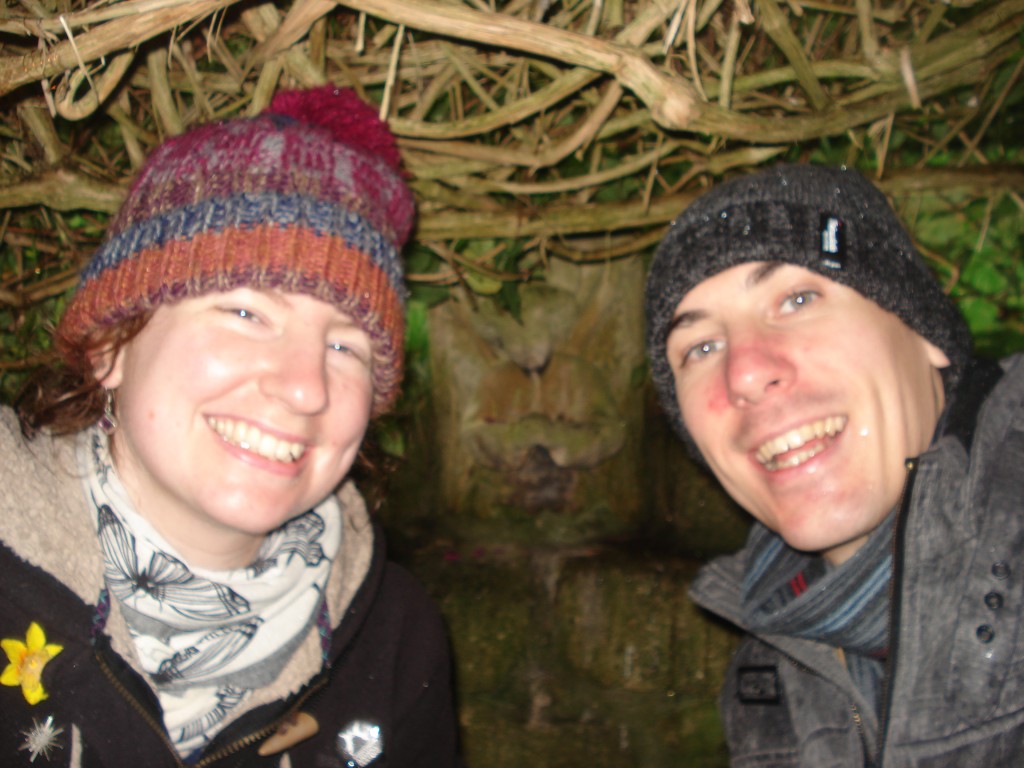 and there was a very special tree to visit and a lion fountain to drink from.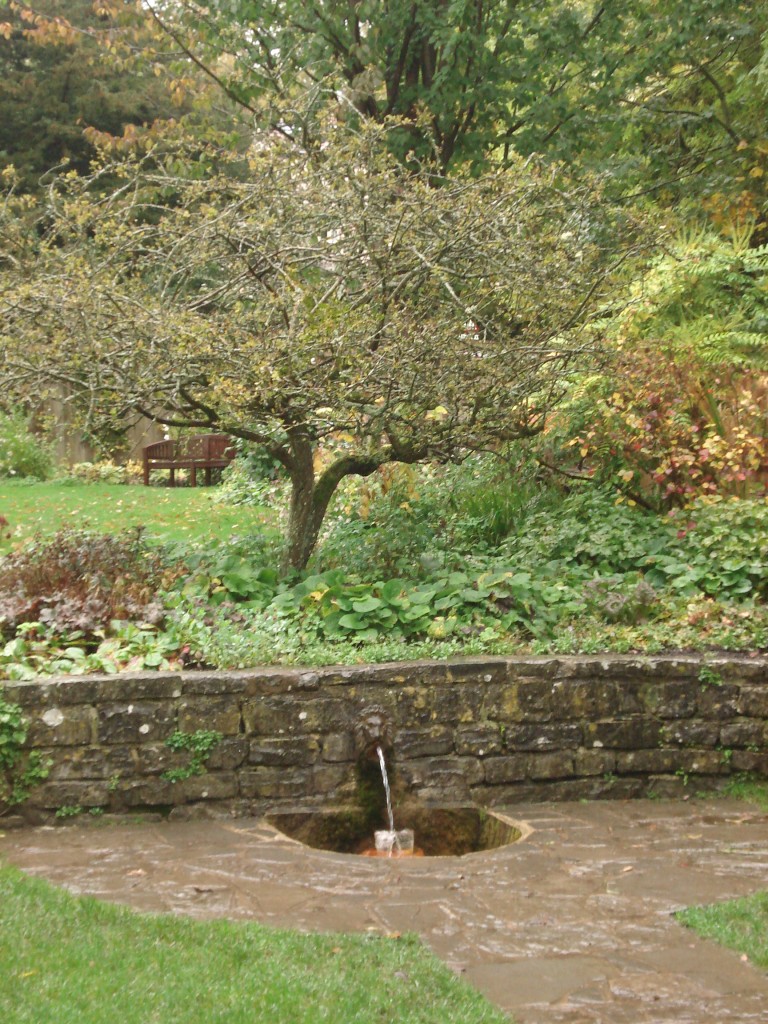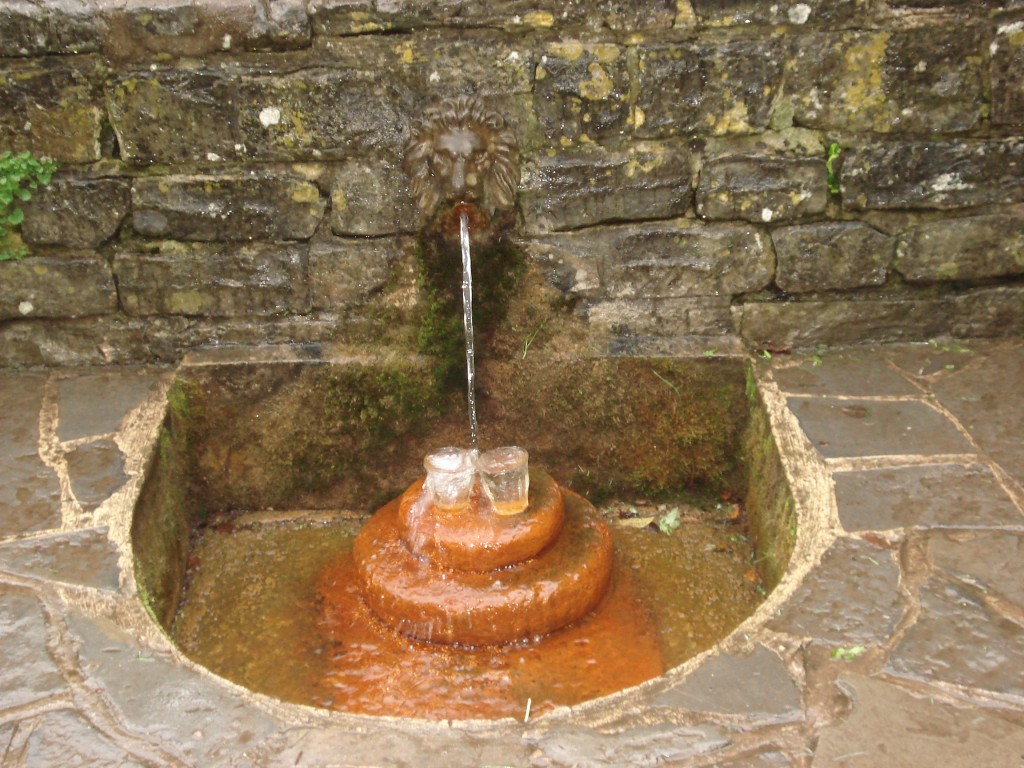 Before we followed the water…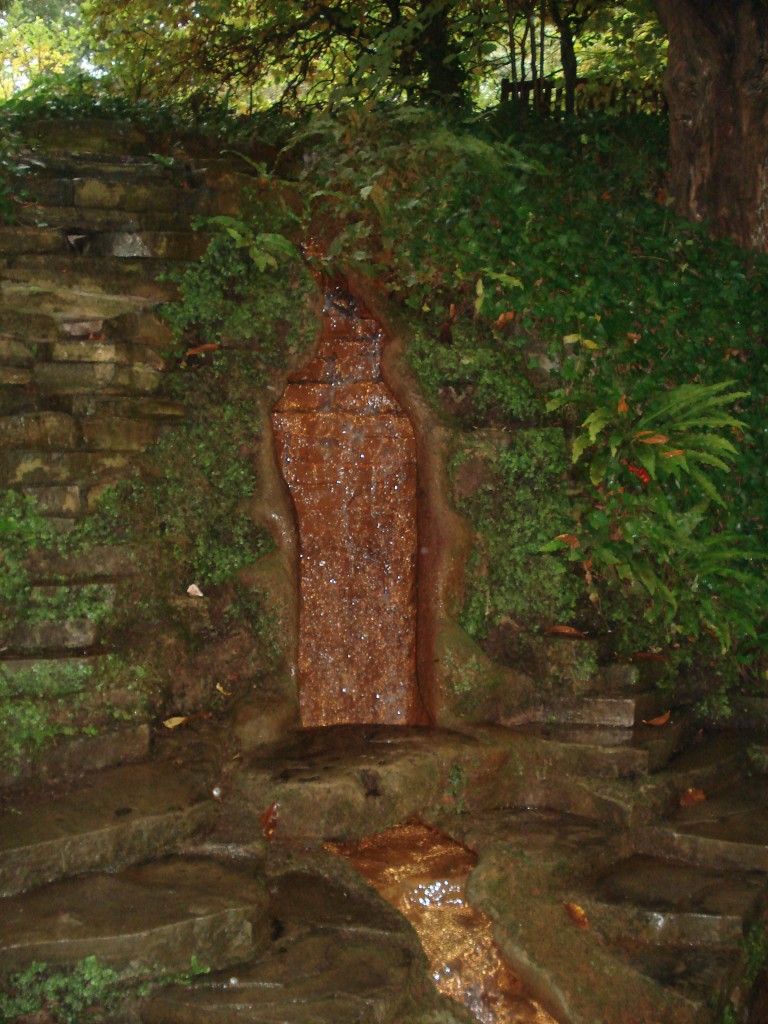 down to the bathing pool (when in Rome…)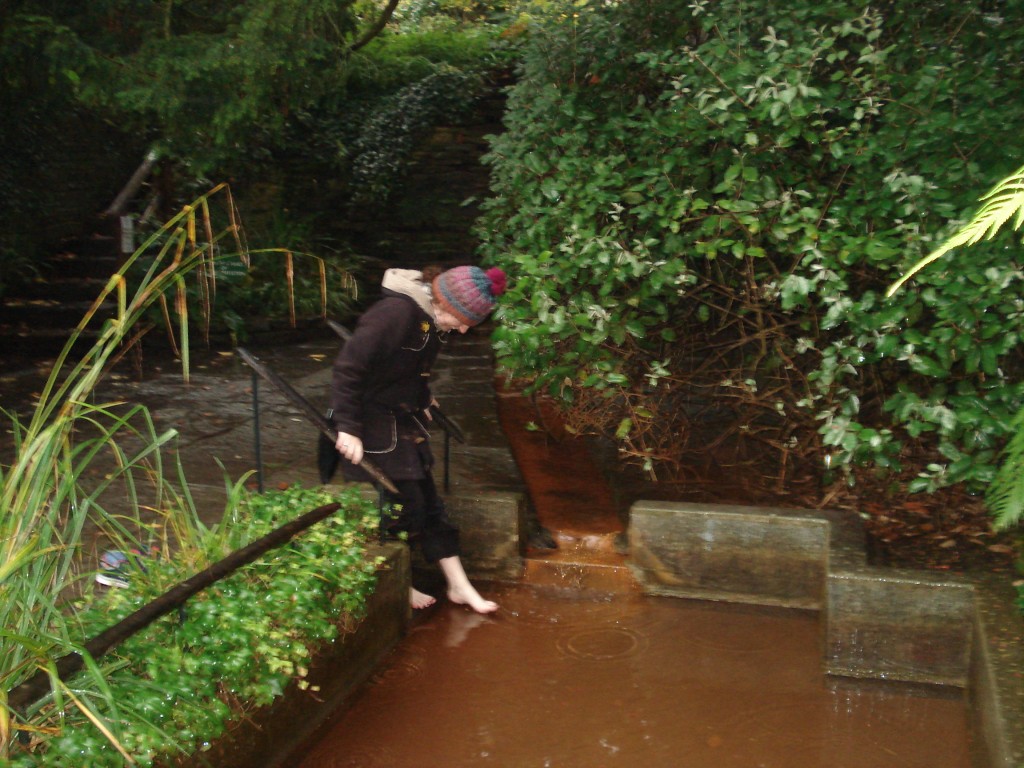 (only my feet went in, it was VERY cold 🙂 ).
From Chalice well we walked back into town (passing some very Glastonian sites on the way).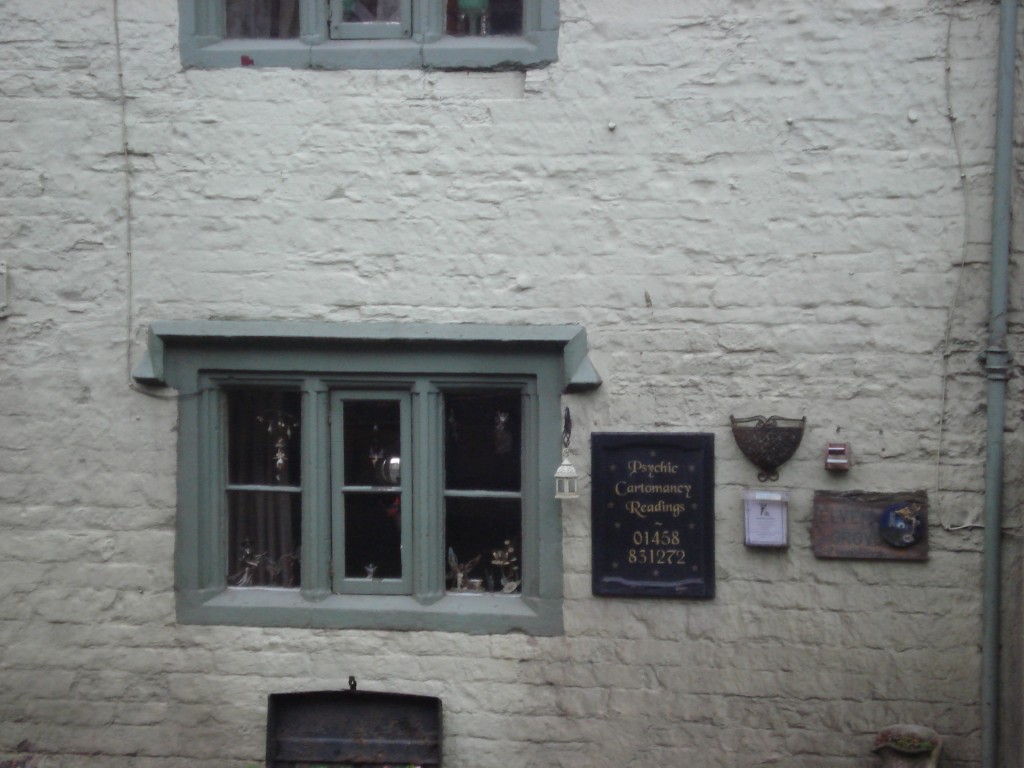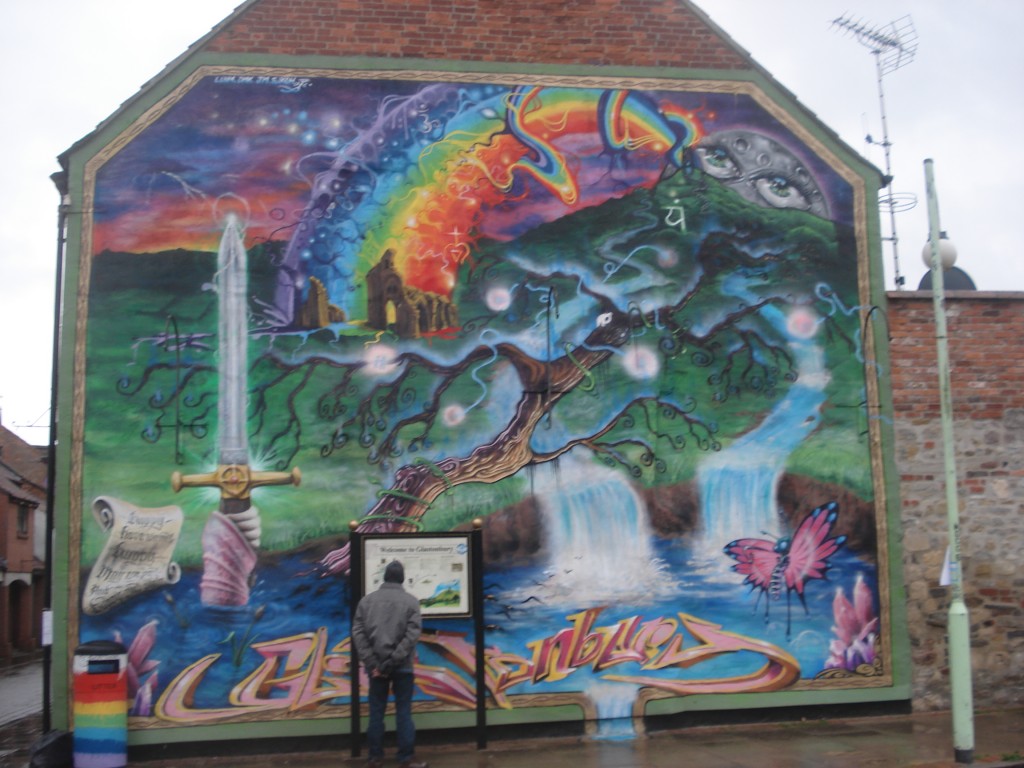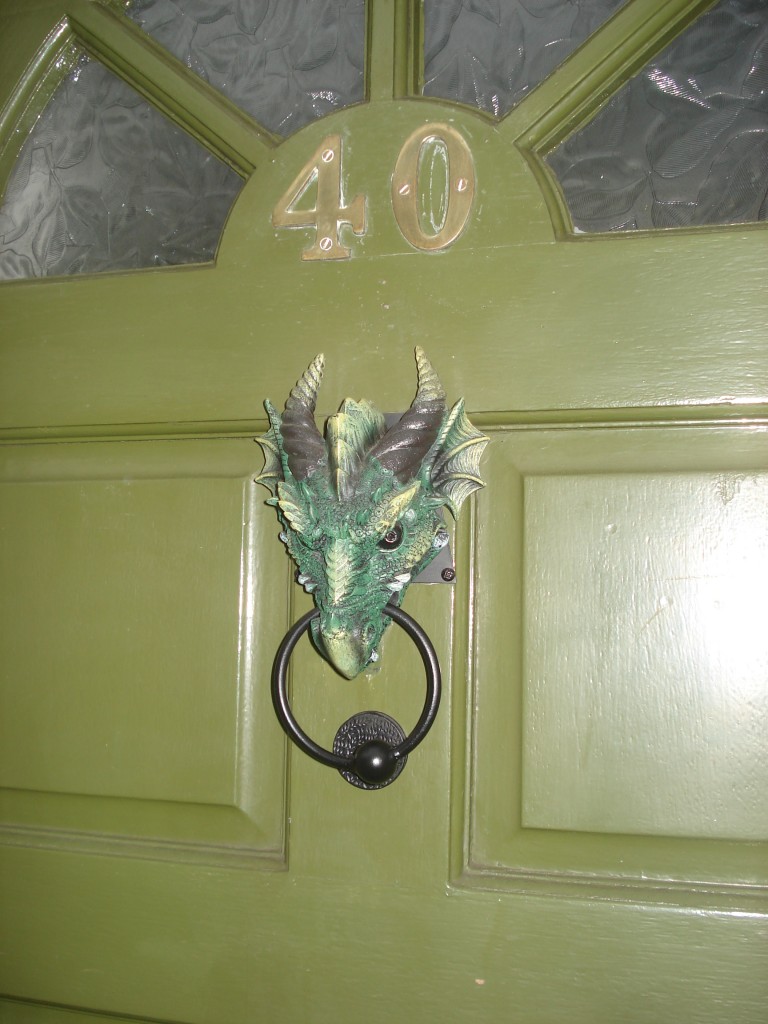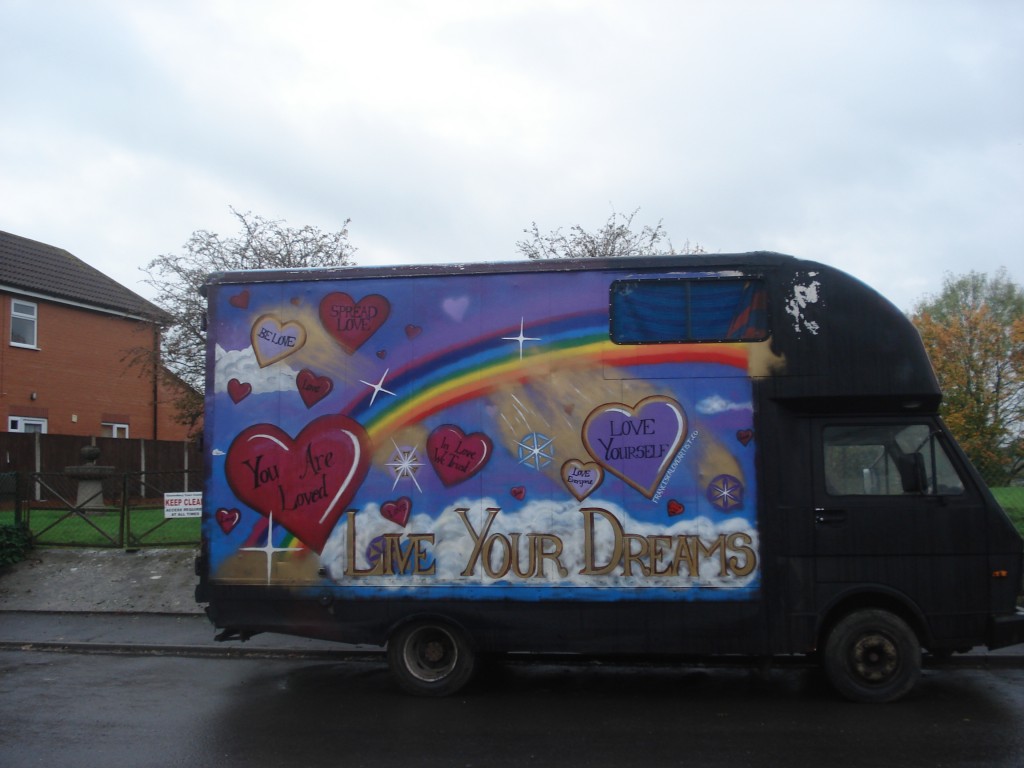 To meet up with Auntie Sandy and Chris for a coffee.  We decided we would explore the crystal shops on our own and meet later in The George and Pilgrim to watch the Zombie walk (there was a Fairy Ball going on that night too, gotta love Glasto). I finally paid an in person visit The Crystal Man (he was lovely and had so many beautiful things) but I managed to limit myself to this beautiful moongazing Smoky Obsidian hare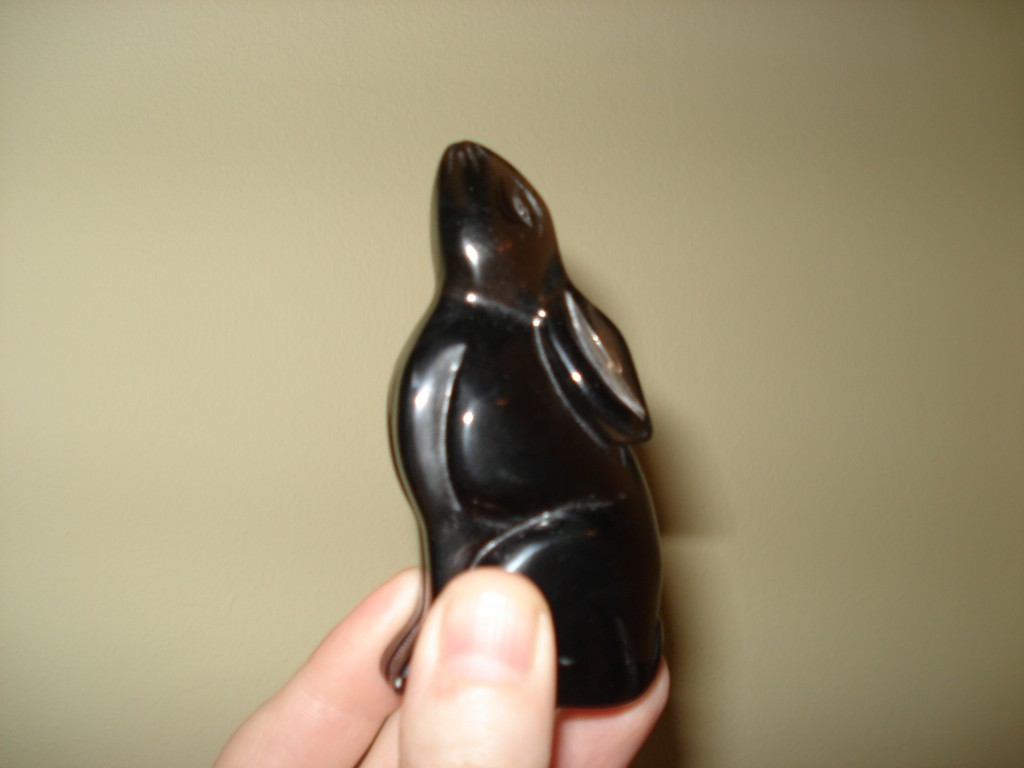 and picked up a couple of other crystals, a fascinator and a few bit and bobs from the other shops. With a bag full of Glasto swag it was time to meet up with Auntie Sandy and Chris: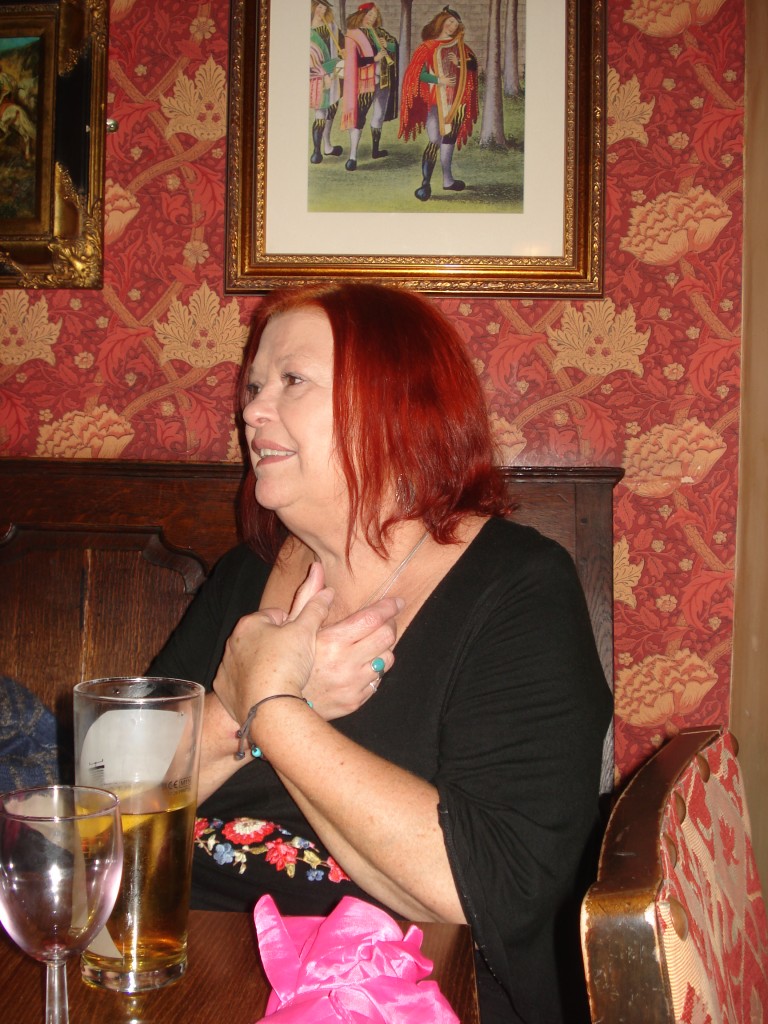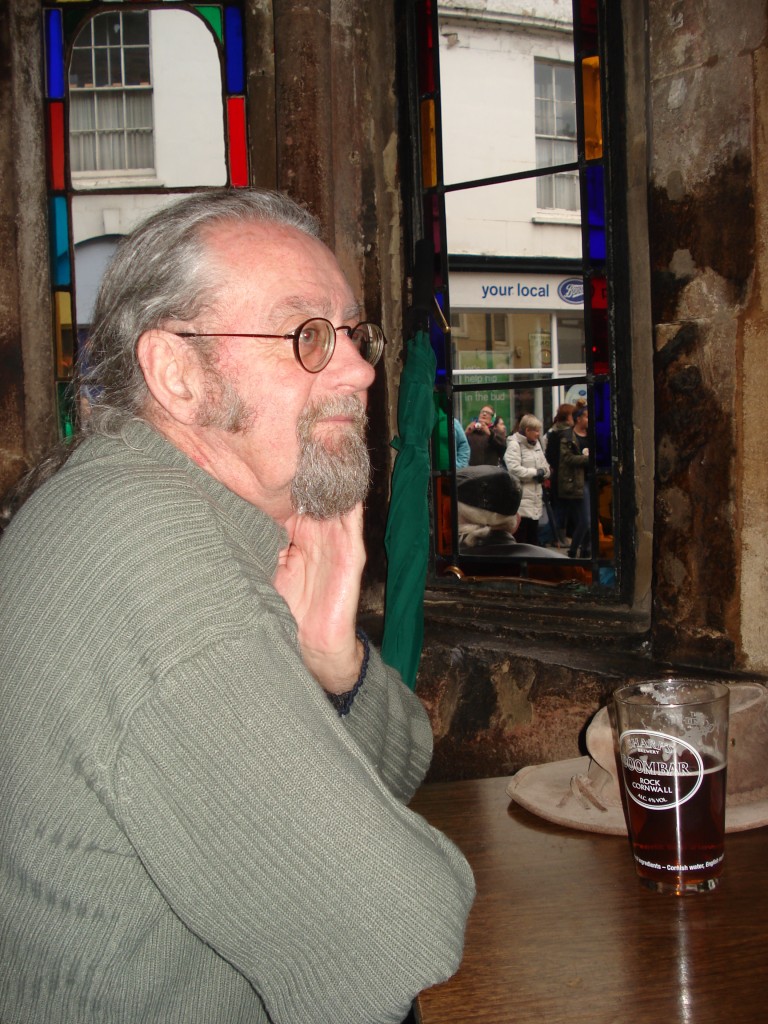 I was pretty glad we were behind the (very lovely) stained glass in the pub,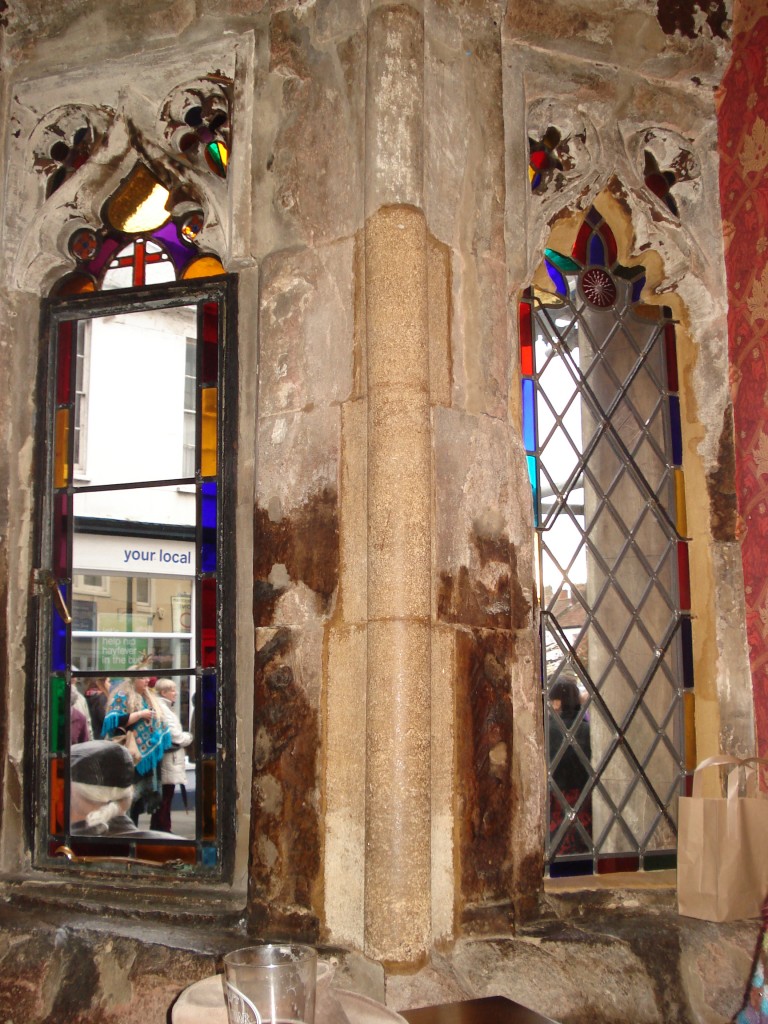 as some of the zombie's were pretty scary! (Although the glass didn't save us for long, it seems Zombie's are also partial to a pint…)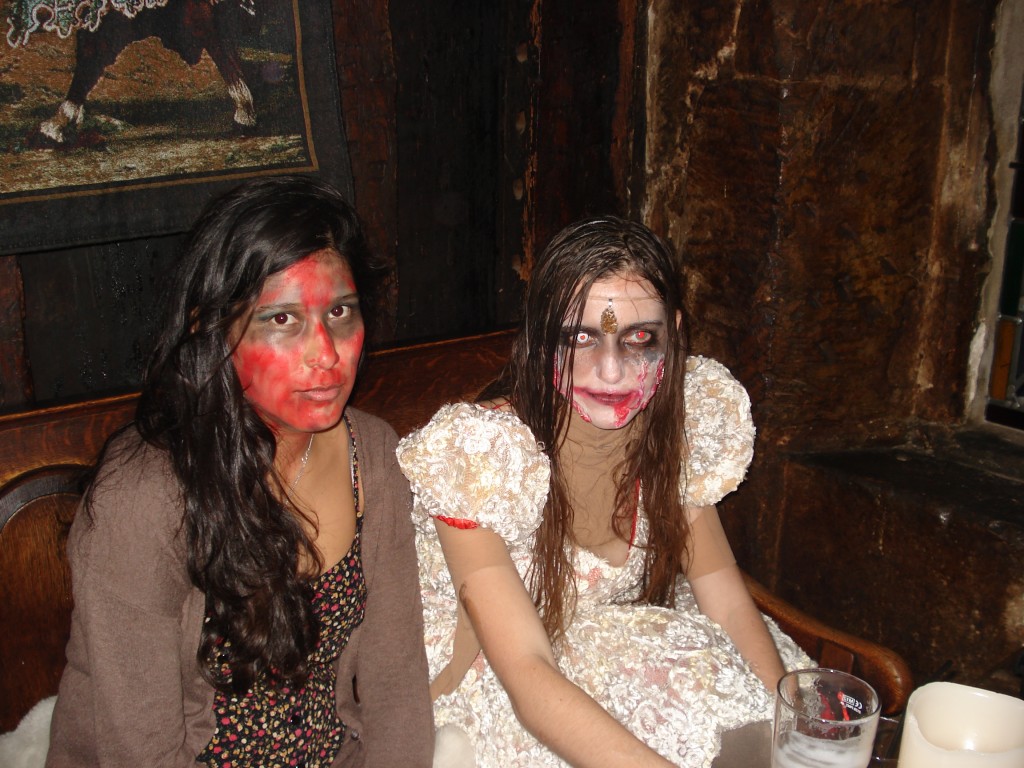 For our final treat of the weekend we headed to the Who'd a thought it for dinner,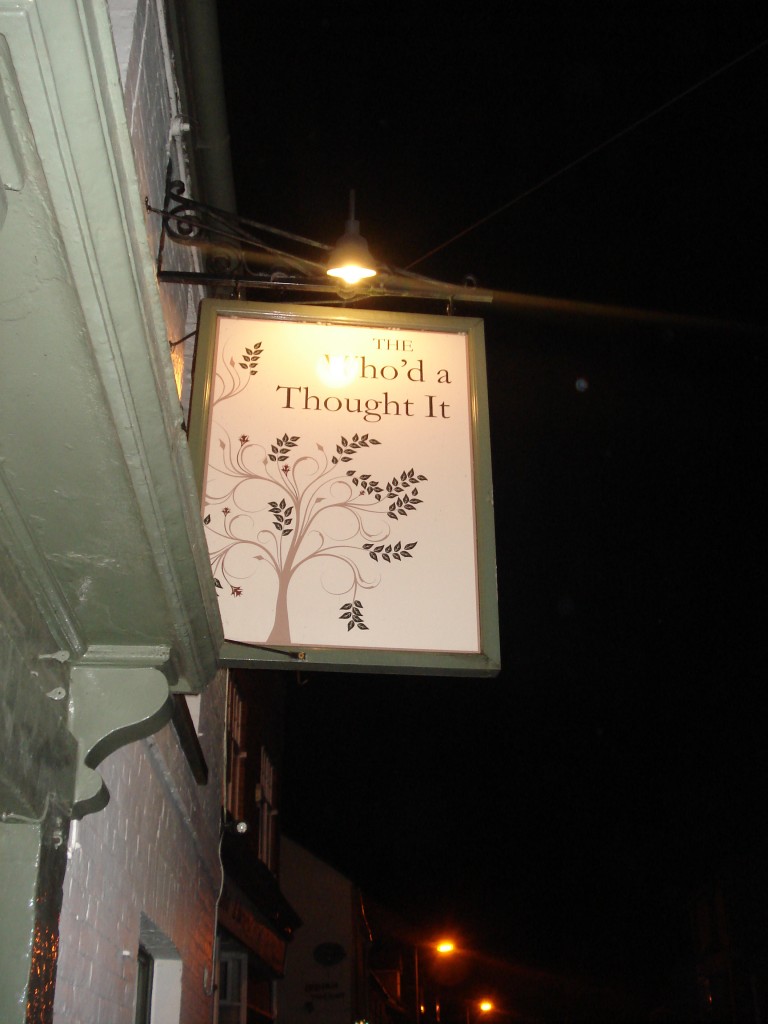 and a pretty tearful farewell to Glastonbury & some of my favourite people.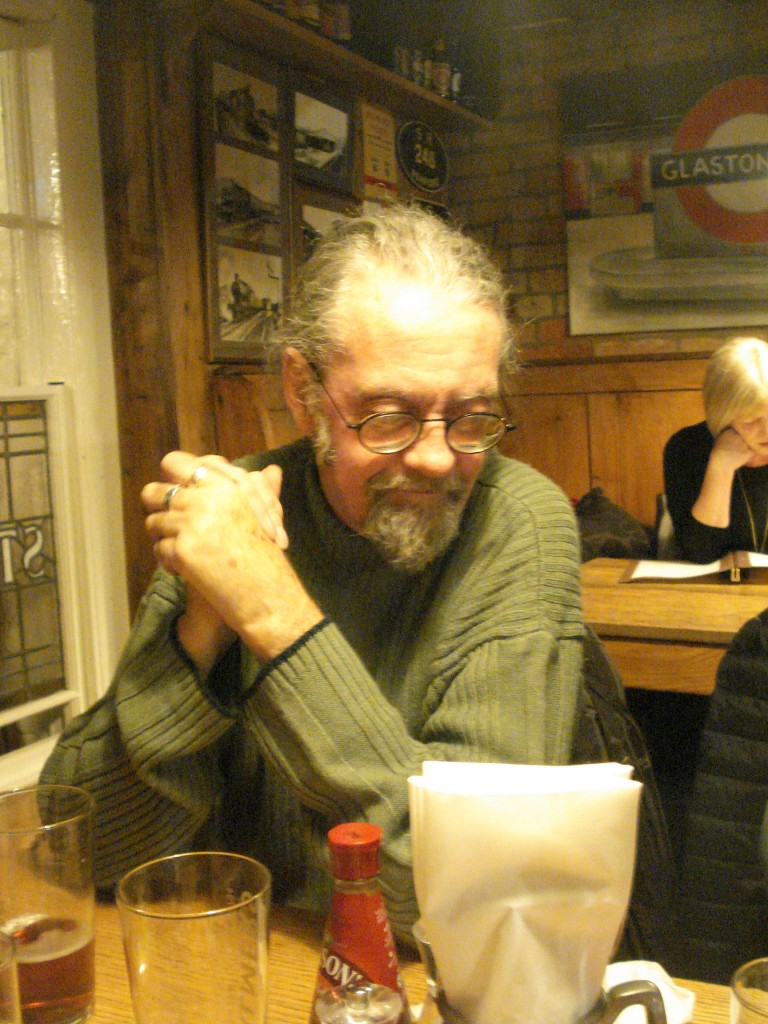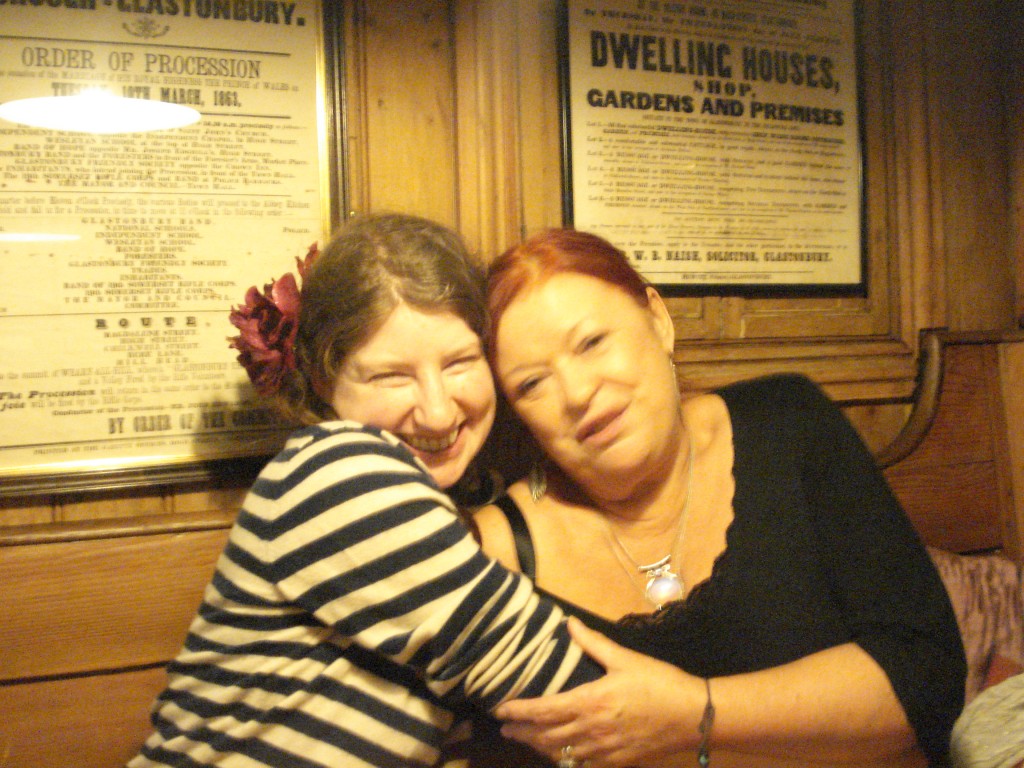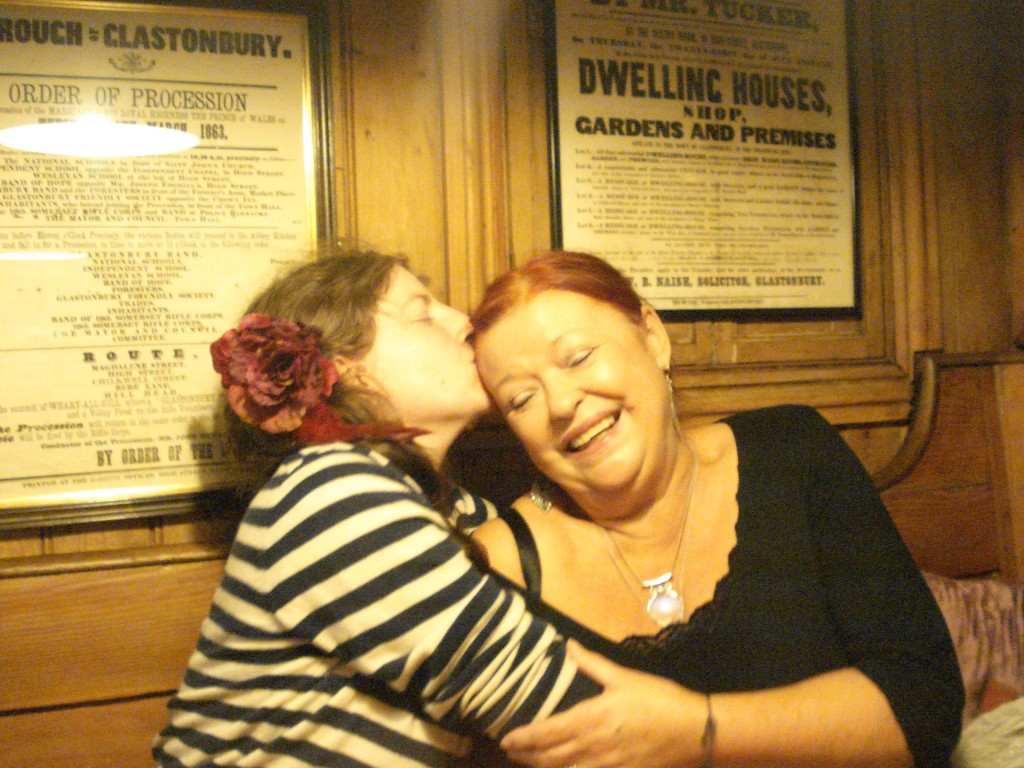 We'll definitely be back soon.