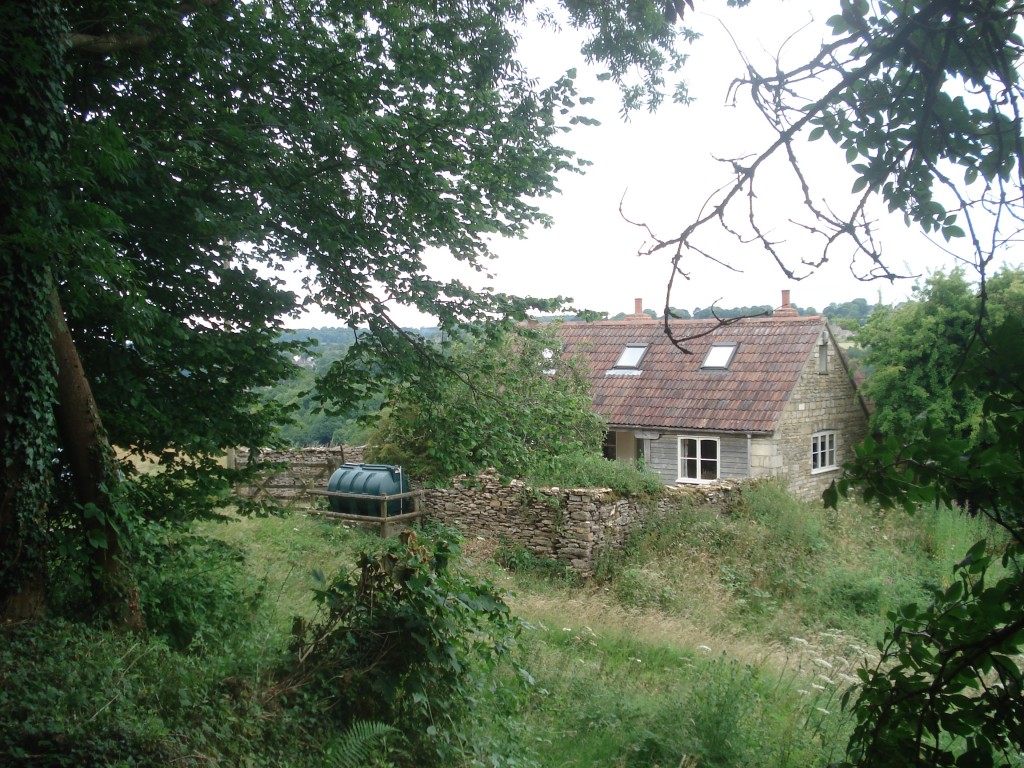 We have just returned from a blissful week staying with Uncle Julian at Westley Farm. The farm is ideal for a holiday as while the self catering cottages are in the middle of nowhere by jumping in a car you can easily get to Cirencester or Stroud or any of the other smaller Cotswold villages.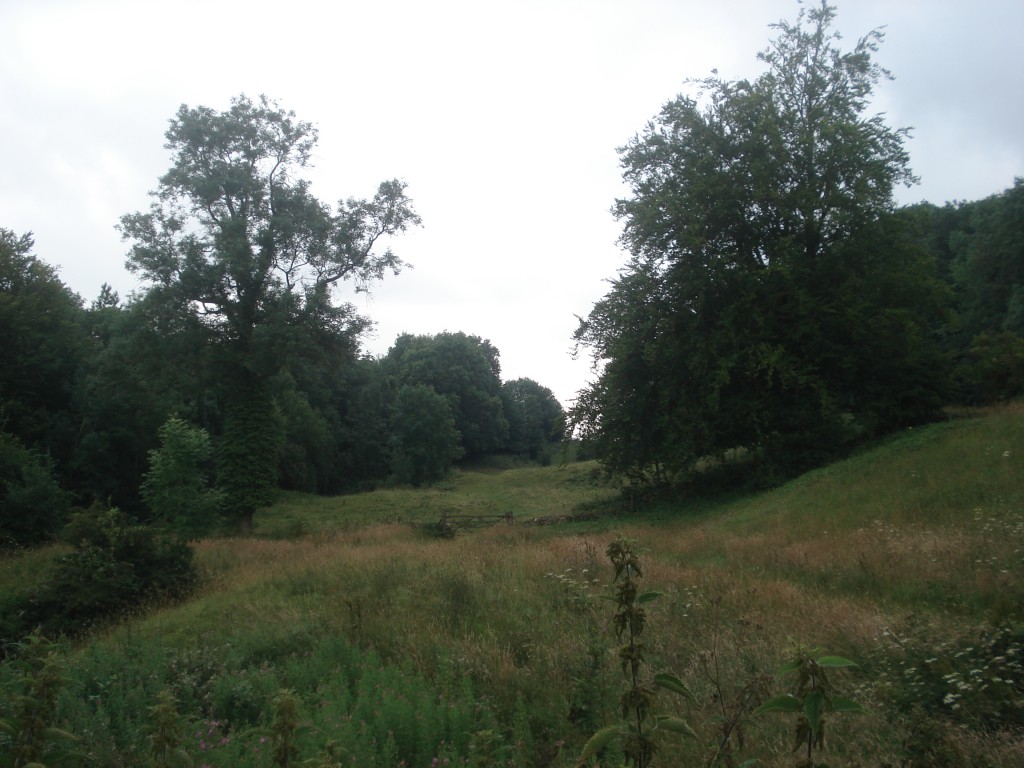 It was fantastic to be able to get away from it all, sit in one of uncle Julian's handmade chairs (I've got one at home but they are amazing and the design on this one with the wheel at the bottom is particularly unusual)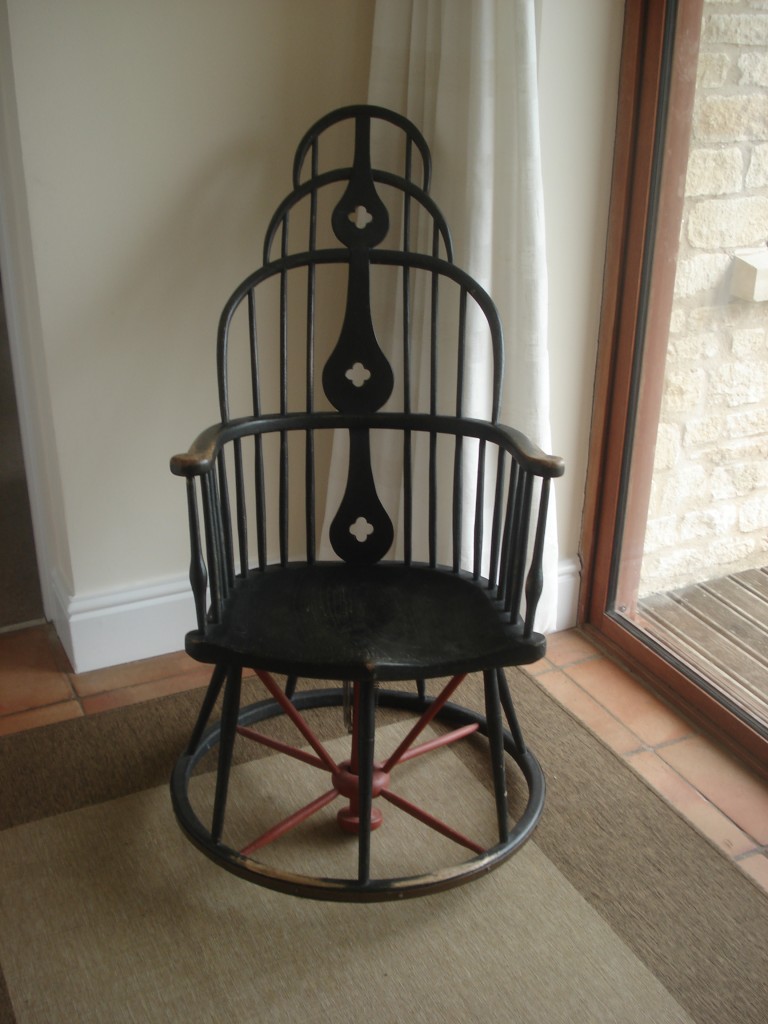 and hear owls hooting in the night and encountered some seriously big spiders! We also had a colony of bumblebees nesting in a nearby wall and we enjoyed seeing them coming and going over the week we were there. So what did we do? After the drive there and an early night we set off for Stroud on Sat morning. They have the most fantastic farmers market there on a Sat and we quickly found quite a few supplies for the week including locally made pies, cheeses, focaccia, ale and pottery. We also managed to find Butterfly ball (where I found a beautiful moonstone necklace that mum offered to buy me for my birthday) and then headed for our favourite Coffee shop Mills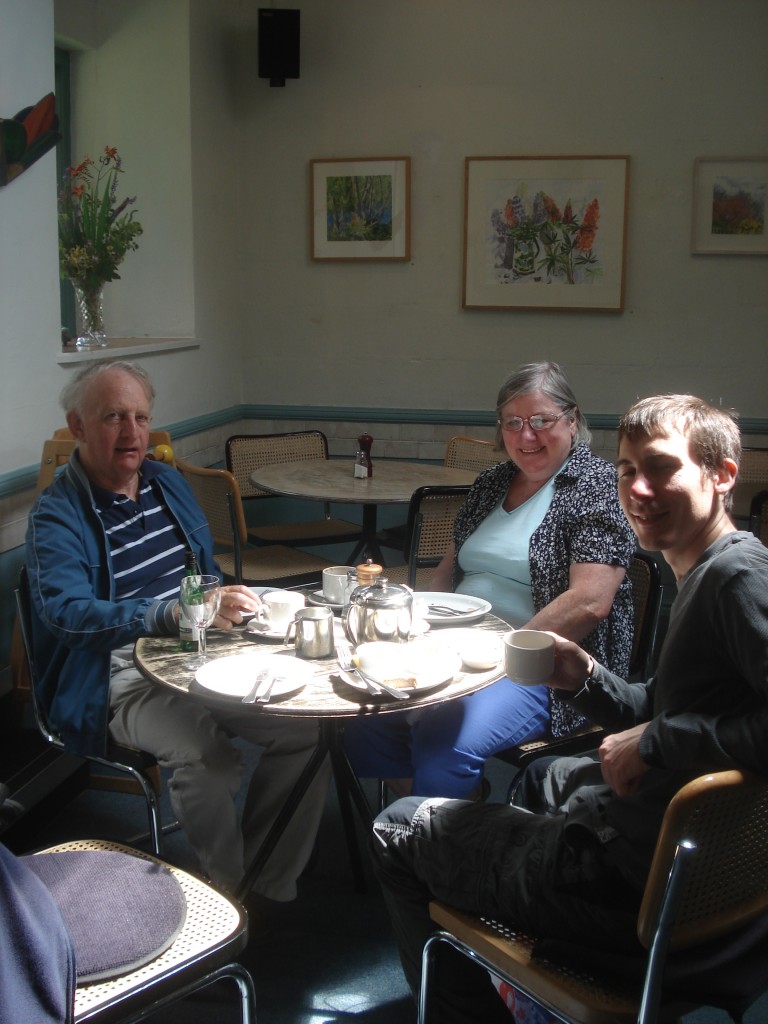 After having a late lunch and feeling suitably full we had another wander and found another market at the side of Mills where I found (and consequently bought) this fab handmade rabbit on the market (it was love at first sight I just had to have him).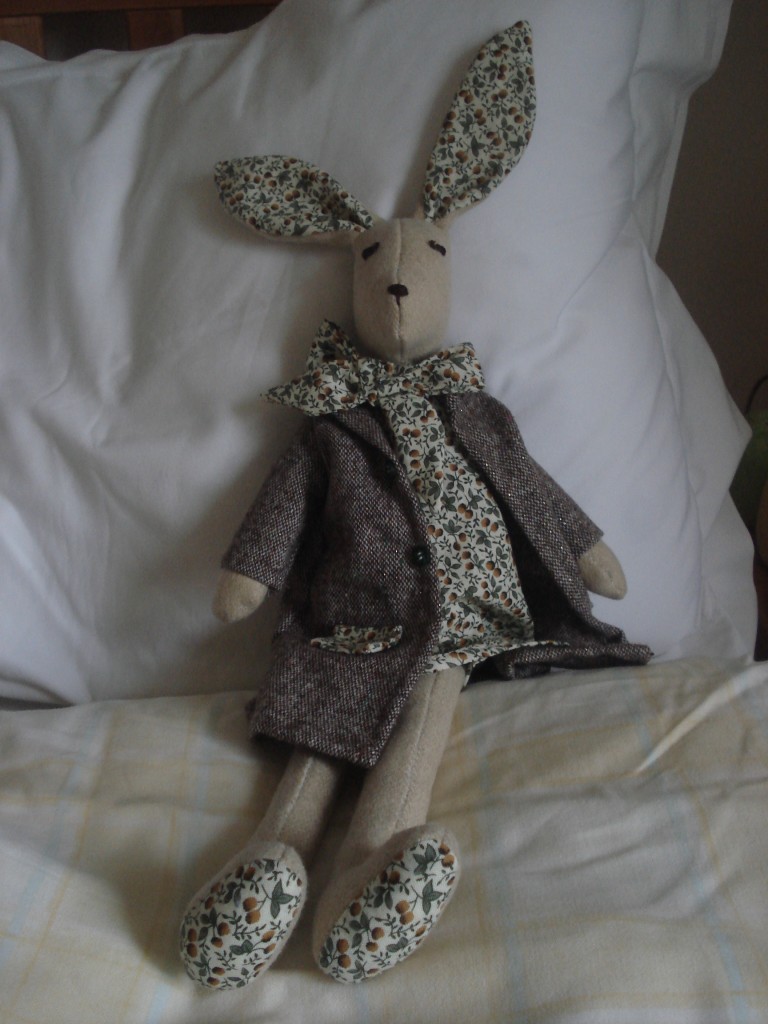 Stroud also has fab vintage shop Time after time, Inprint second hand bookshop, Fortune Fairies/the fairy shop  and a host of other delights but we decided to leave the top end for investigation later on in the week as our car parking ticket was running out!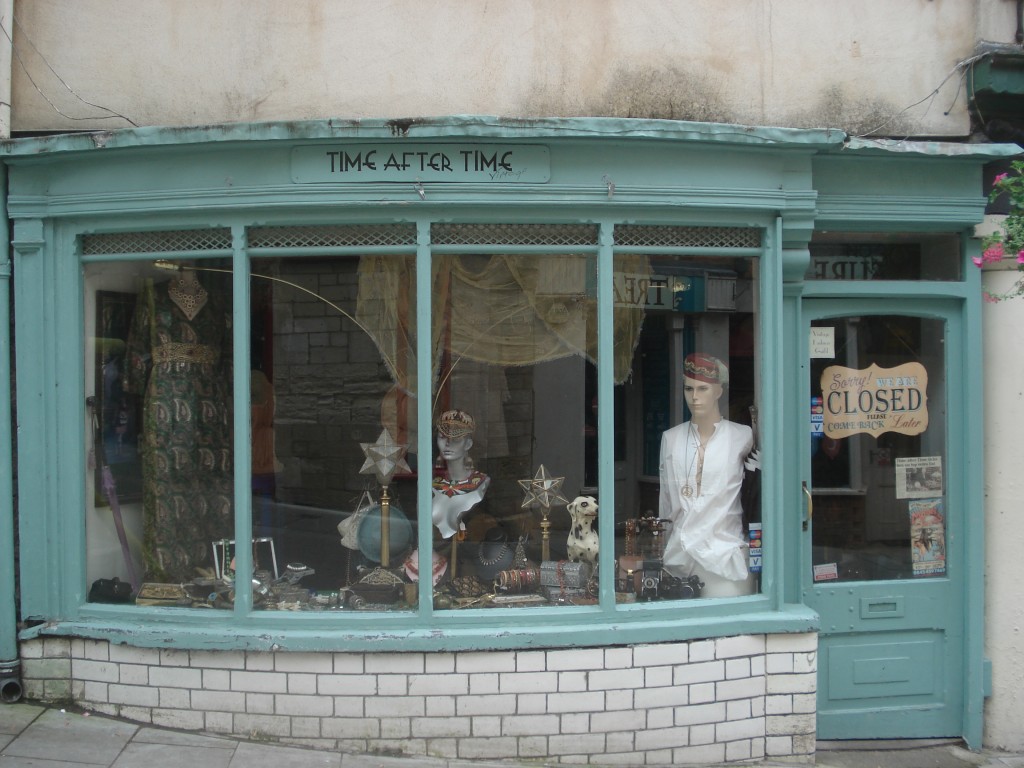 We travelled home tired but happy (and groaning under the weight of delicious and locally sourced food) to receive our next guests Kip and Beth.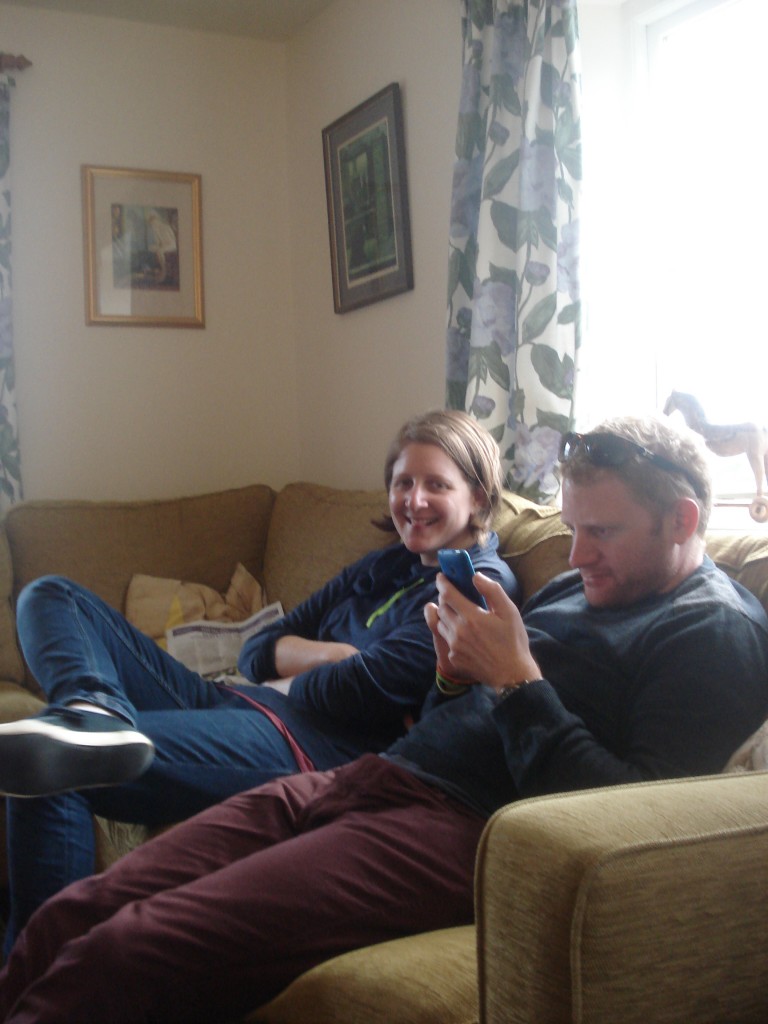 As we were away for dad's birthday Beth had made dad some special blueberry cupcakes (complete with edible glitter icing – as you can see he was quite overwhelmed!)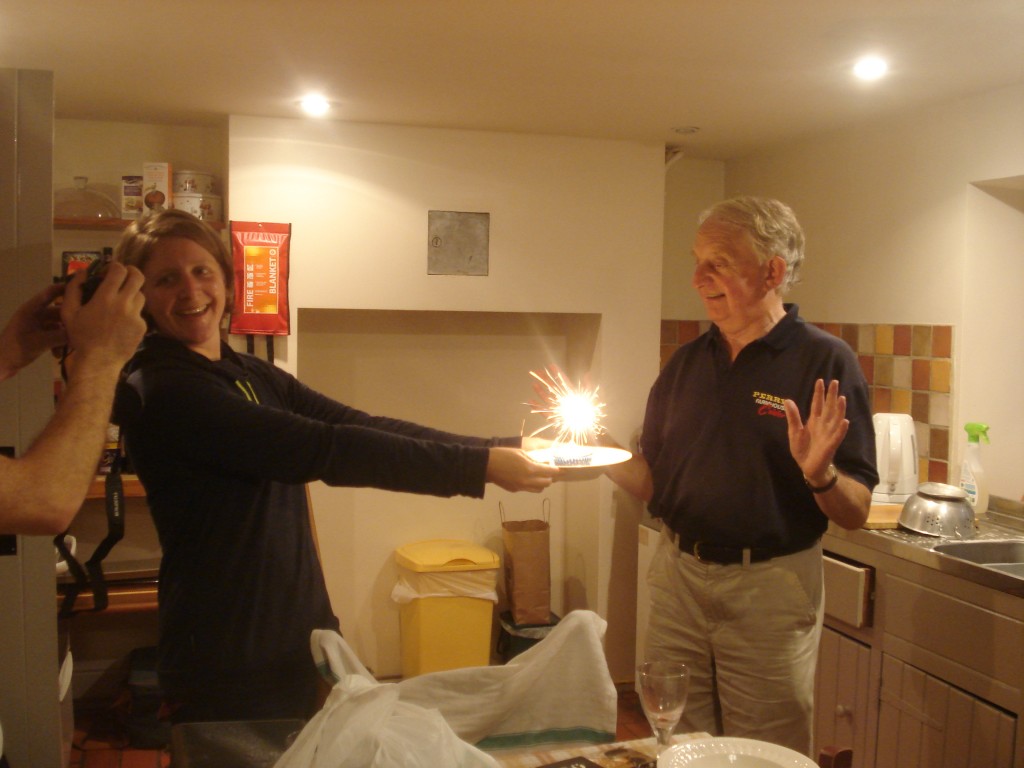 The only members of the family left to arrive were Roxy dog and our kid who were coming the next day.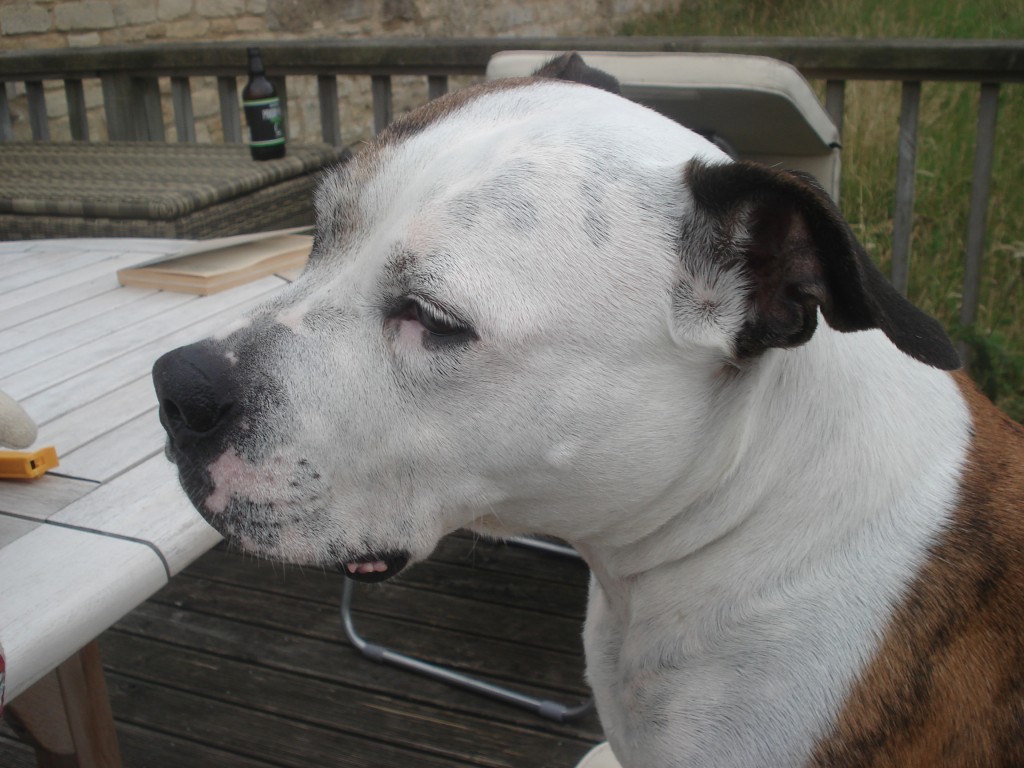 The rest of us settled into our surroundings and had a few light ales. The next day it was mooted we should go for a walk across the fields. Despite never having been to the farm before Jam sniffed out the ropeswing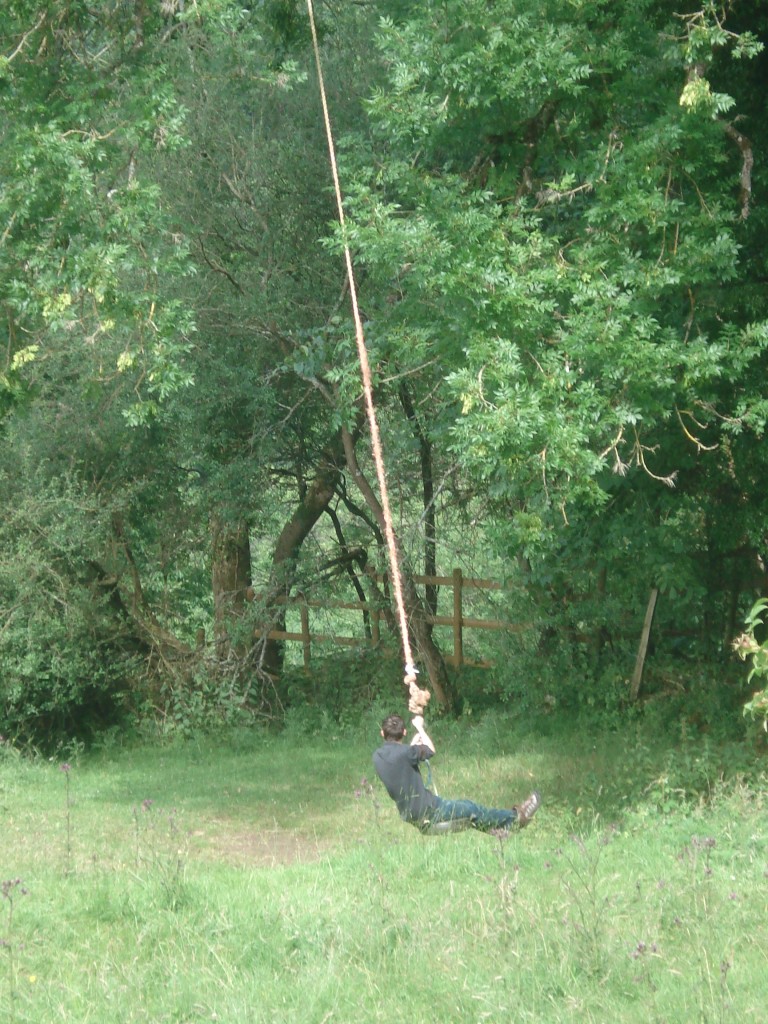 And a tree house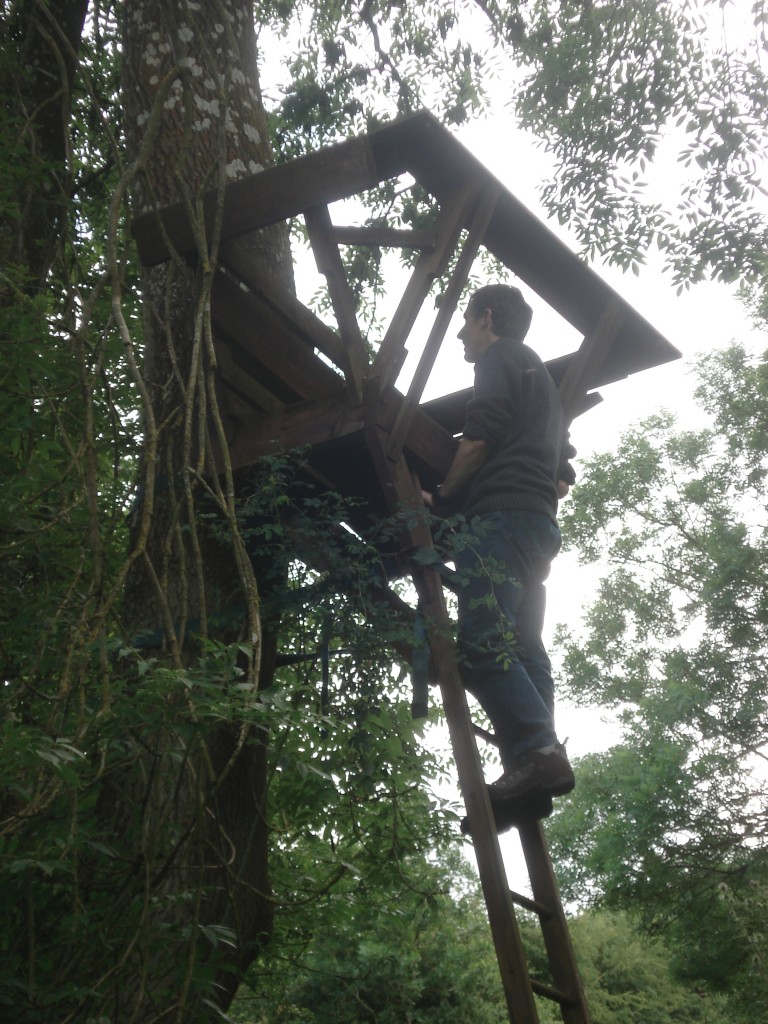 After our stroll Our Kid & Roxy arrived so we  tried to plan the rest of our stay. Our kid wanted to go fishing & originally I had thought I'd be absent for a day as I had a stained glass suncatcher course booked, but alas it got cancelled as there weren't enough people booked on it :-(. (if we had been on holiday the week after I would have been so tempted by this – found on the noticeboard in Mills cafe).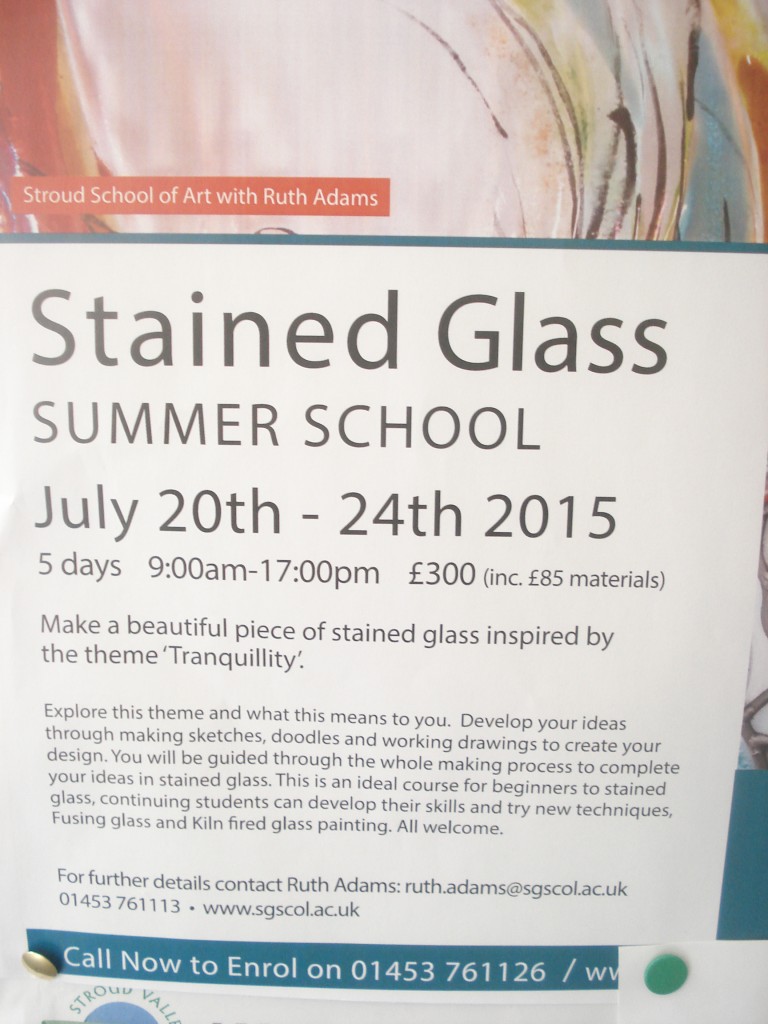 Still in the absence of that I decided that I'd really like to check out the local eco shop, return to Stroud (so many cool shops, so little time) and check out the antiques and craft workshops at Cirencester.  Our kid wanted to go fishing, Jam wanted to go back to the Green Dragon (the place with the Mouse Bar we went to when we got lost on the way back from the circus)  & mum wanted to take us all out for a meal for dad's birthday. Can't argue with that! Rain stopped play that evening but it was still very beautiful looking out over the valley.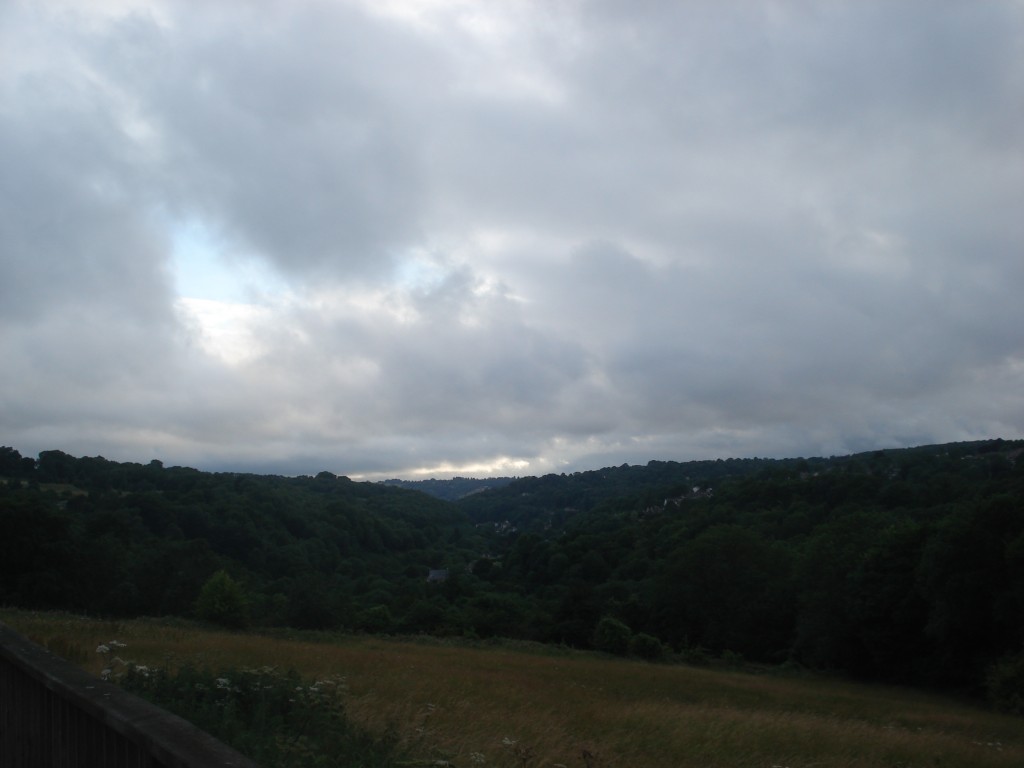 The next morning it was clear again so we set off to Cirencester. I was determined to try and track down Stained Glass artist Daniella Wilson-Dunne, who I was hoping to do the class with and check out her studio (I remember going there a couple of years ago & she had the most fantastic fish panel with lots of tropical fish in it). I dropped in early in the morning & Daniella was doing some restoration work on some clear glass panels: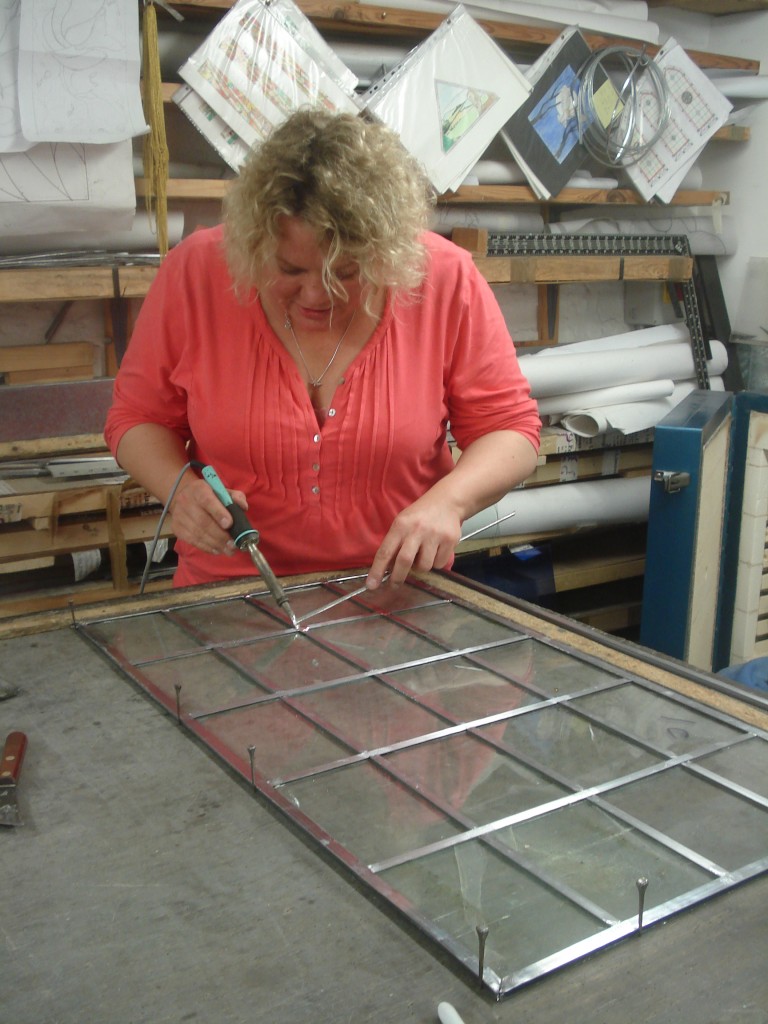 We got talking about current work in progress and I mentioned I was doing a mermaid & that the detail was driving me a bit mad. Daniella was also working on a mermaid among her current projects but this was an original design.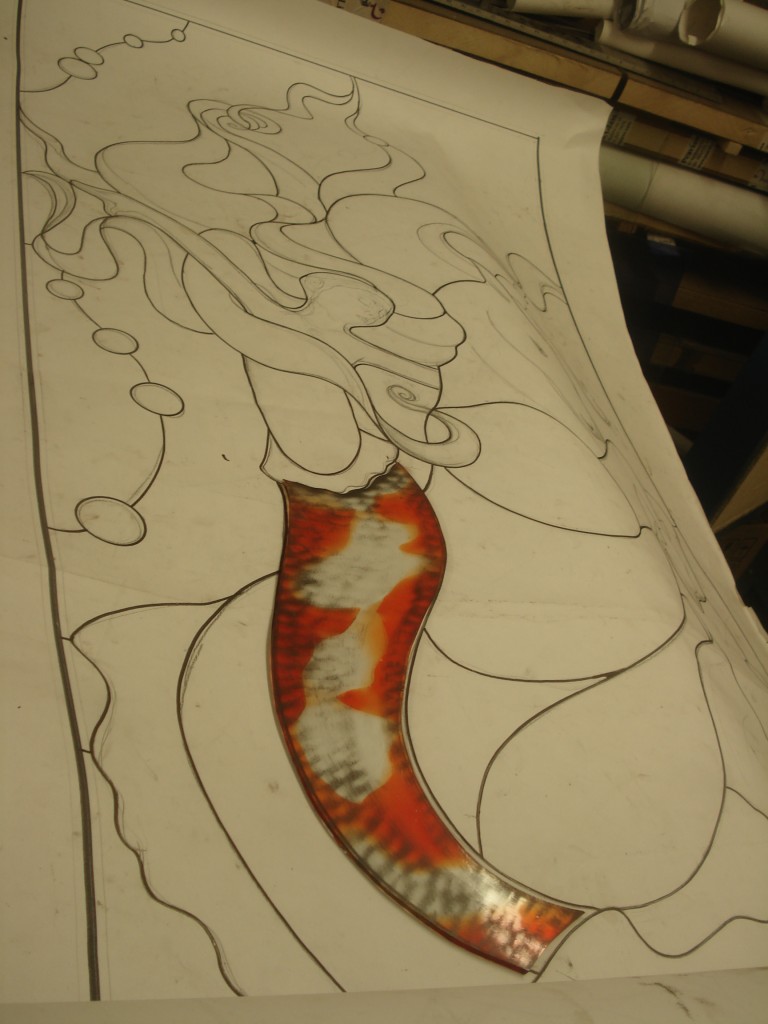 This is the carpy tail which had been etched and I also saw the face which had been painted to resemble the clients daughter: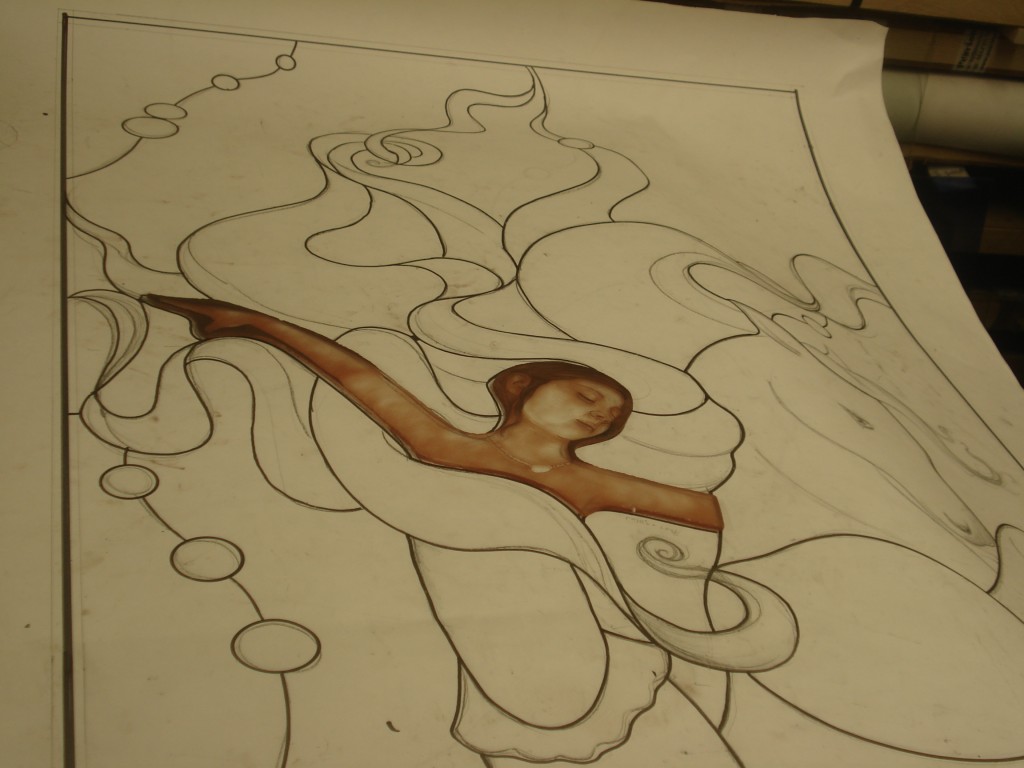 Beautiful work! After being forcibly dragged away by Jam (who had seen my eyes wandering to the cabinet of things for sale and had taken the preventative measure of removing me, its a good job there were some stunning things).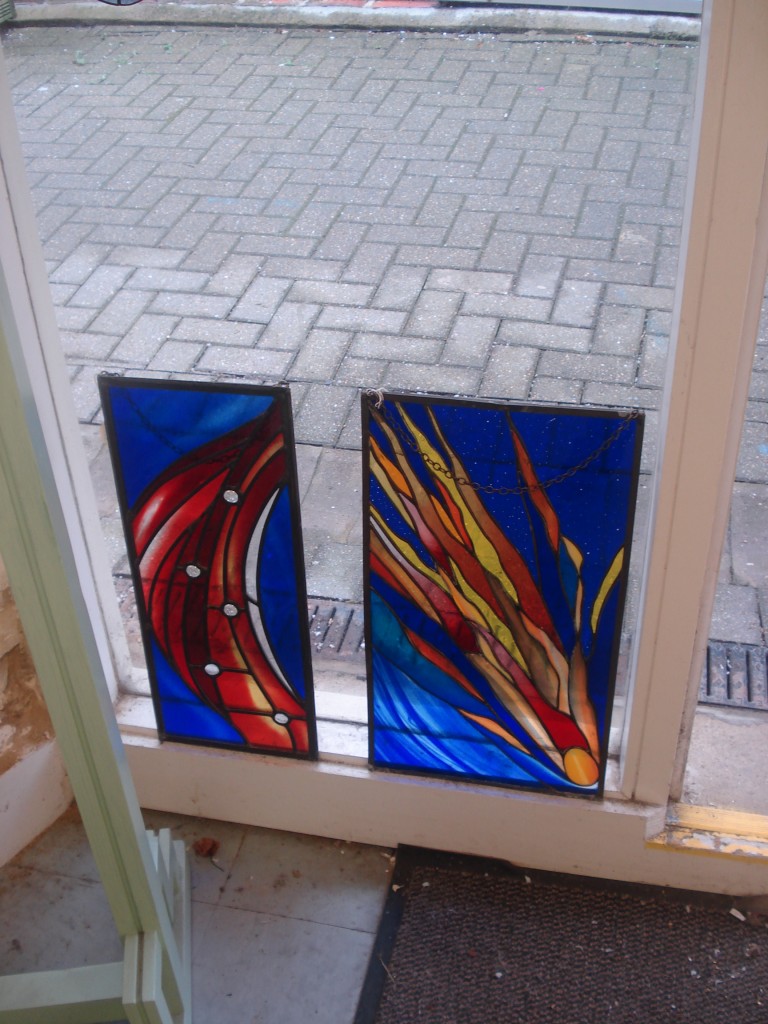 We explored the rest of Cirencester including Cirencester Antiques centre where I acquired some more shells to add to my collection and the 'we have to have a look because of its name' Witches Knickers!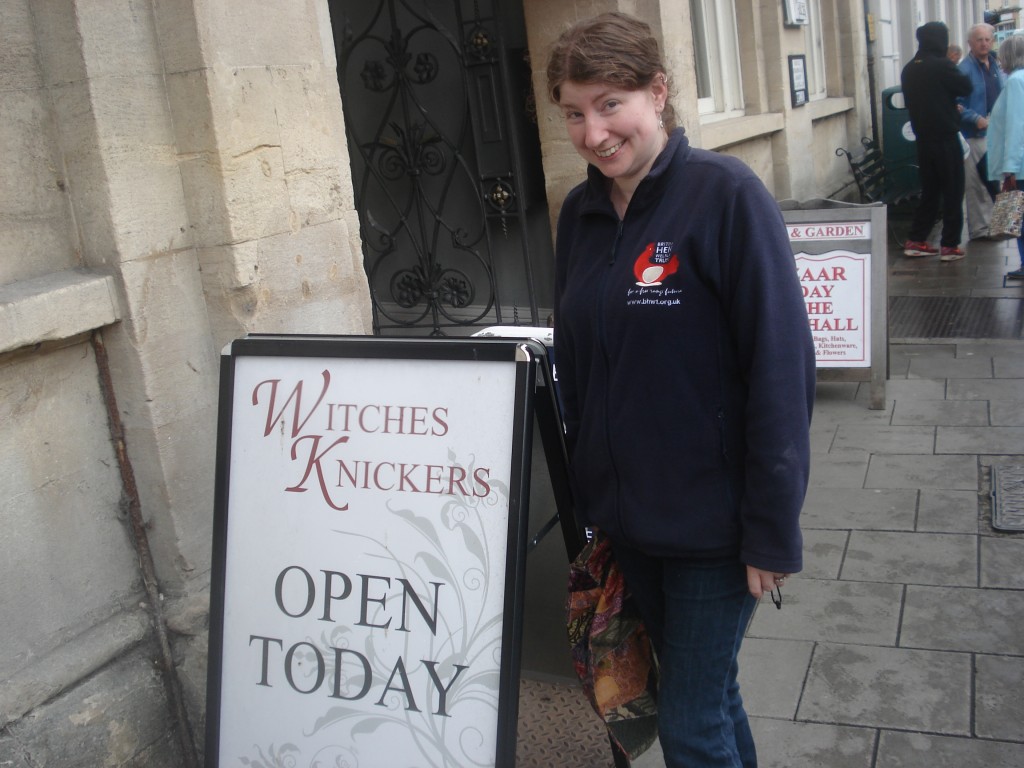 Our kid also managed to acquire some bait and a local fishing permit so he would be absent for the next day. The next day dawned and it was a reasonably nice day so we headed off to check out the local green shop where I managed to pick up some ethical goodies for Maureen (who was looking after our two bundles of chaos at home) and a hedgehog bowl to go with our hedgehog home (gotta help the hogs). The green shop also had a rather beautiful pond outside it: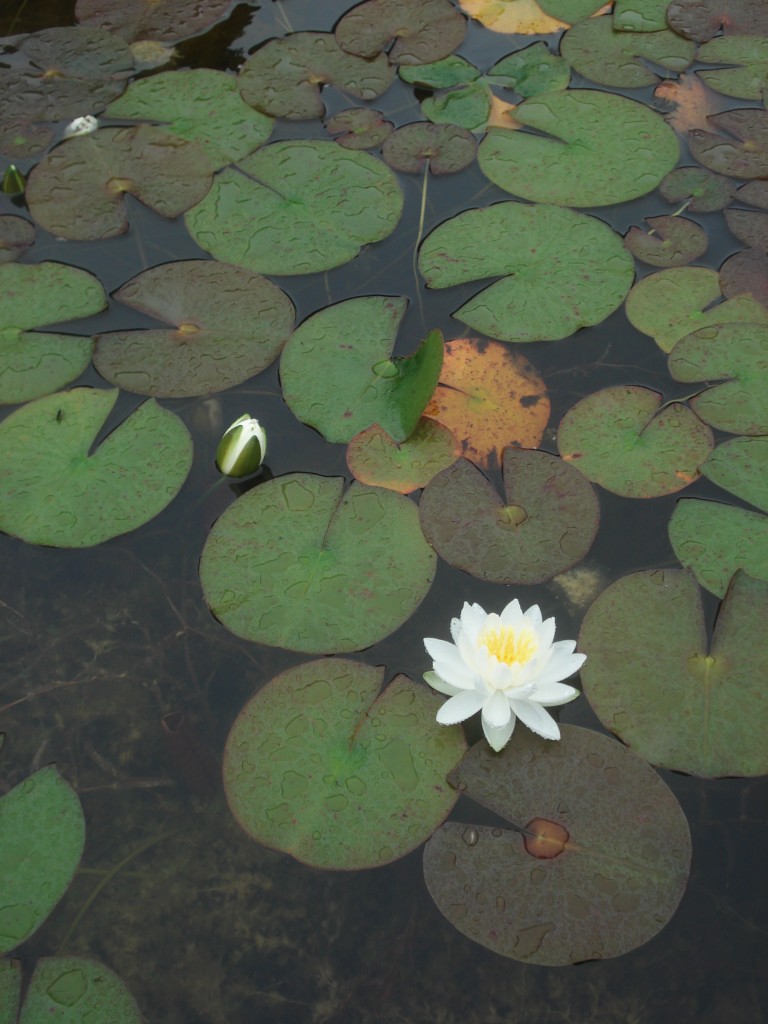 (One day when we have the room!). On the way back we called in at the Crown where dad had decided to have his birthday dinner. It's walkable from the farm but we decided to call in to make the reservation so we could get a cheeky look at the menu. It looked promising: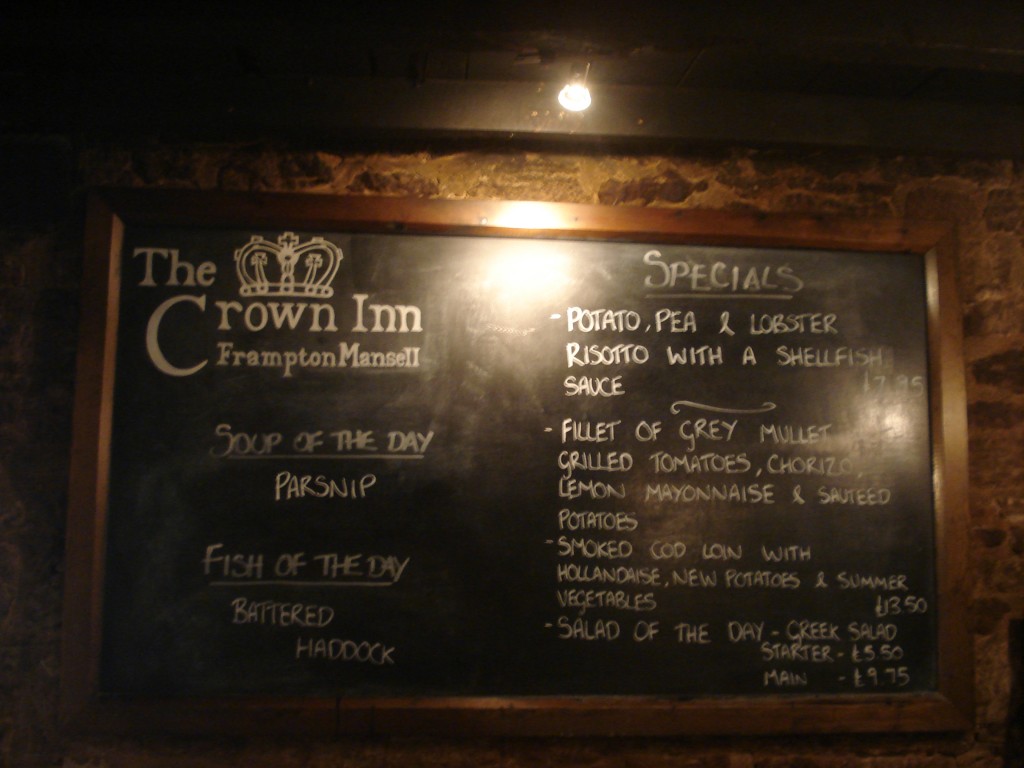 That evening we put on something smartish (but waterproof as it was drizzling) waved goodbye to the donkeys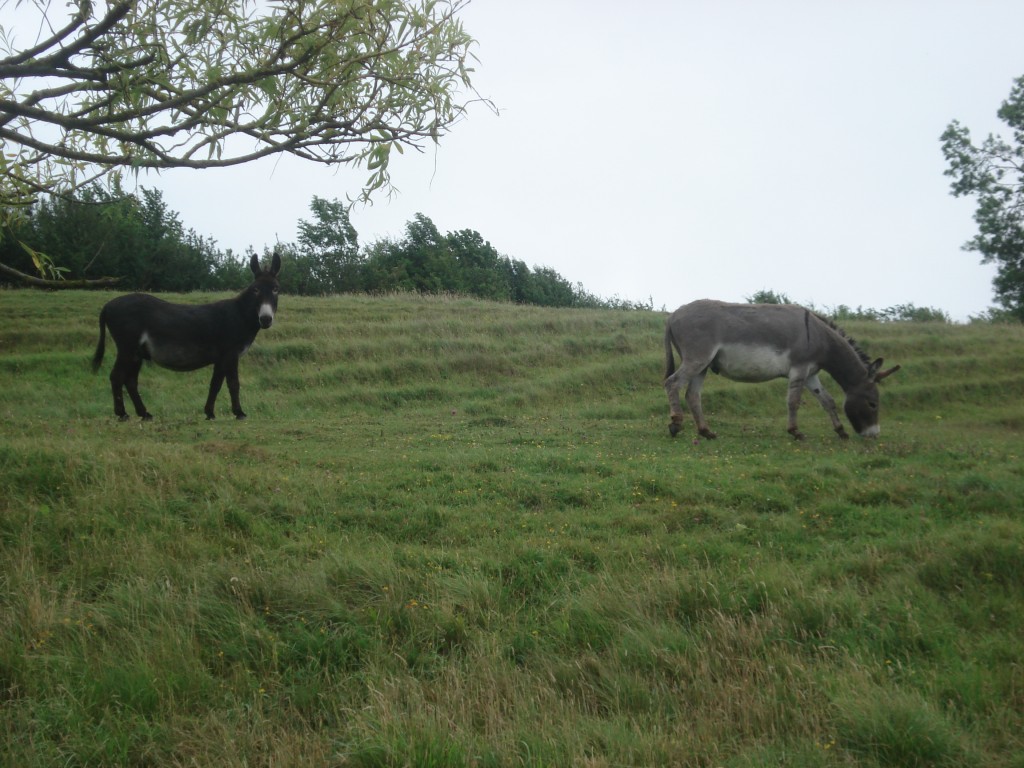 and set off across the fields.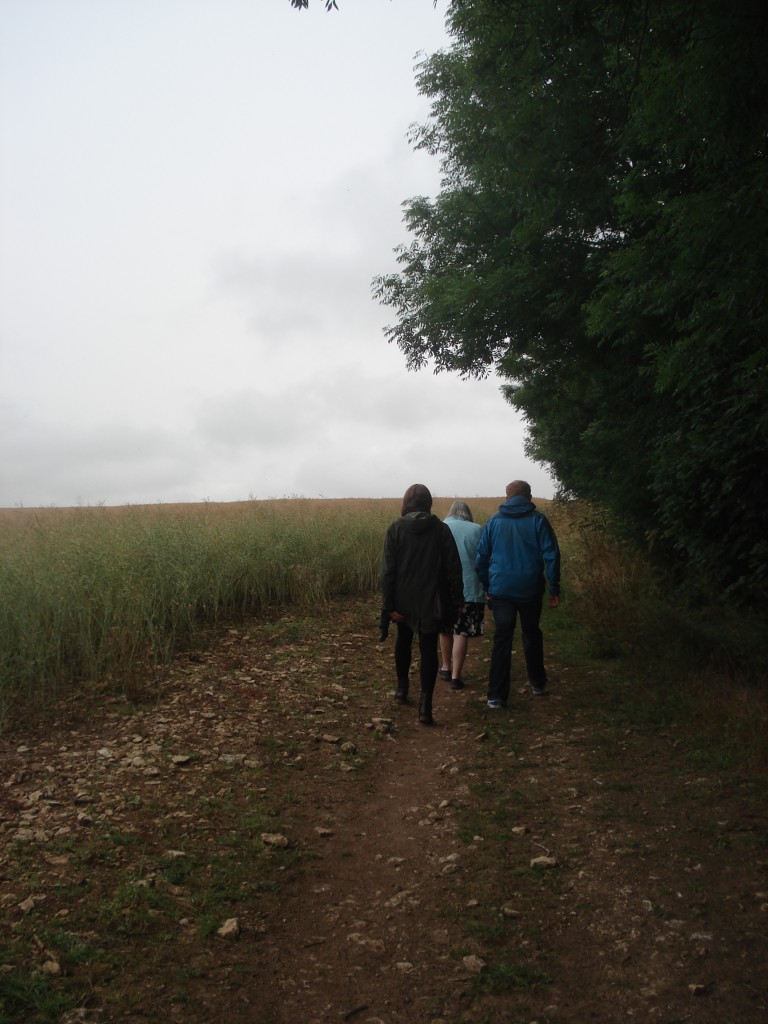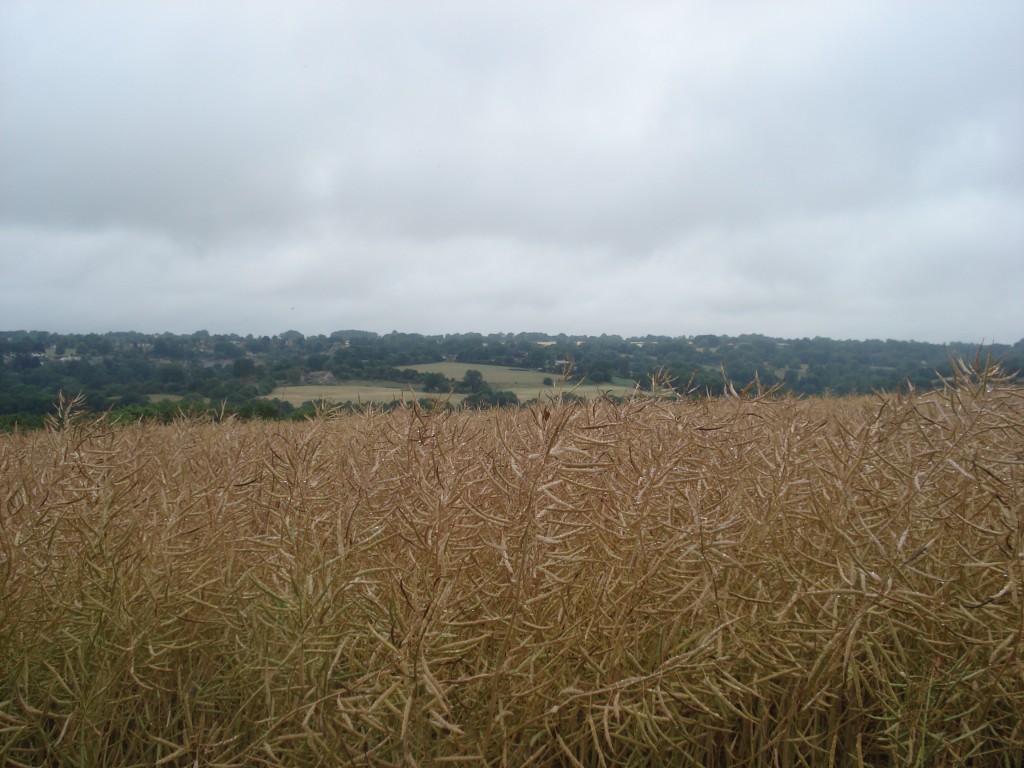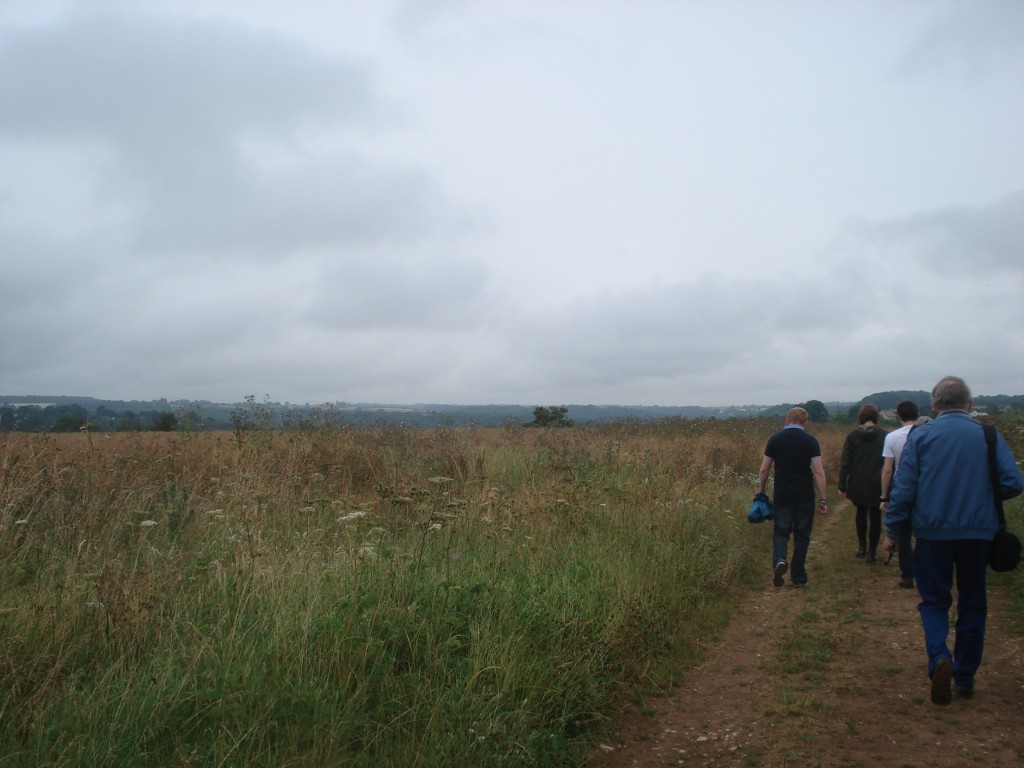 With fairly damp legs we finally arrived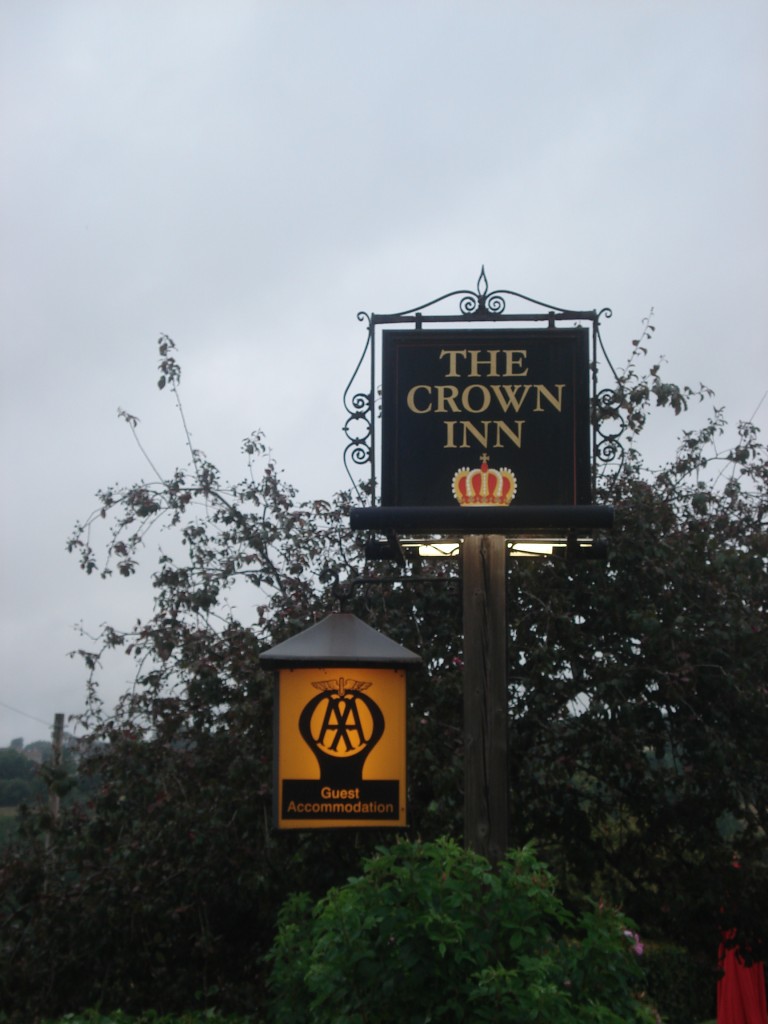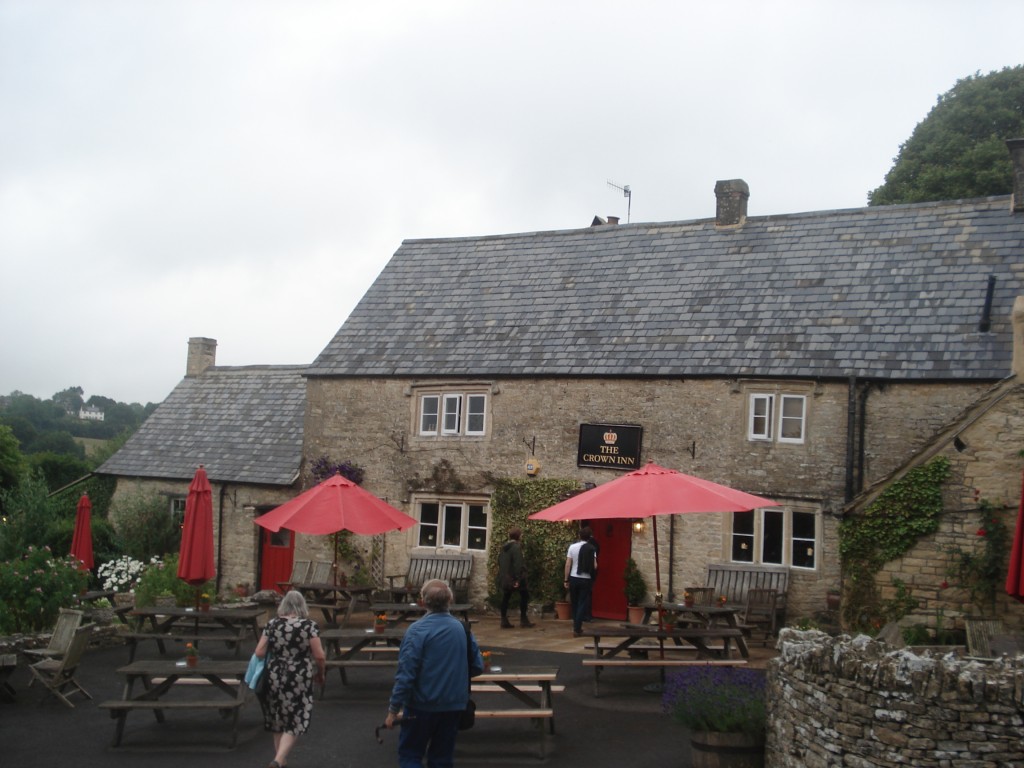 (but not before I'd done a spot of fantasy property shopping in Frampton Mansel, this I feel would do :-))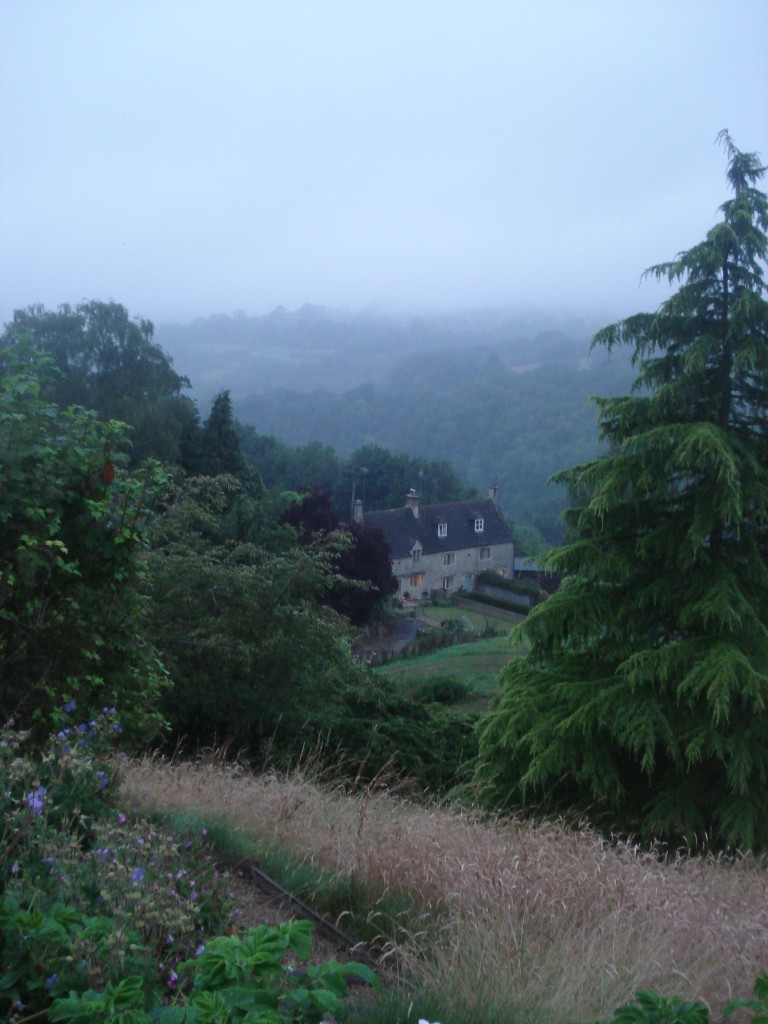 The inside of the crown more than took the chill off being all glowy and lovely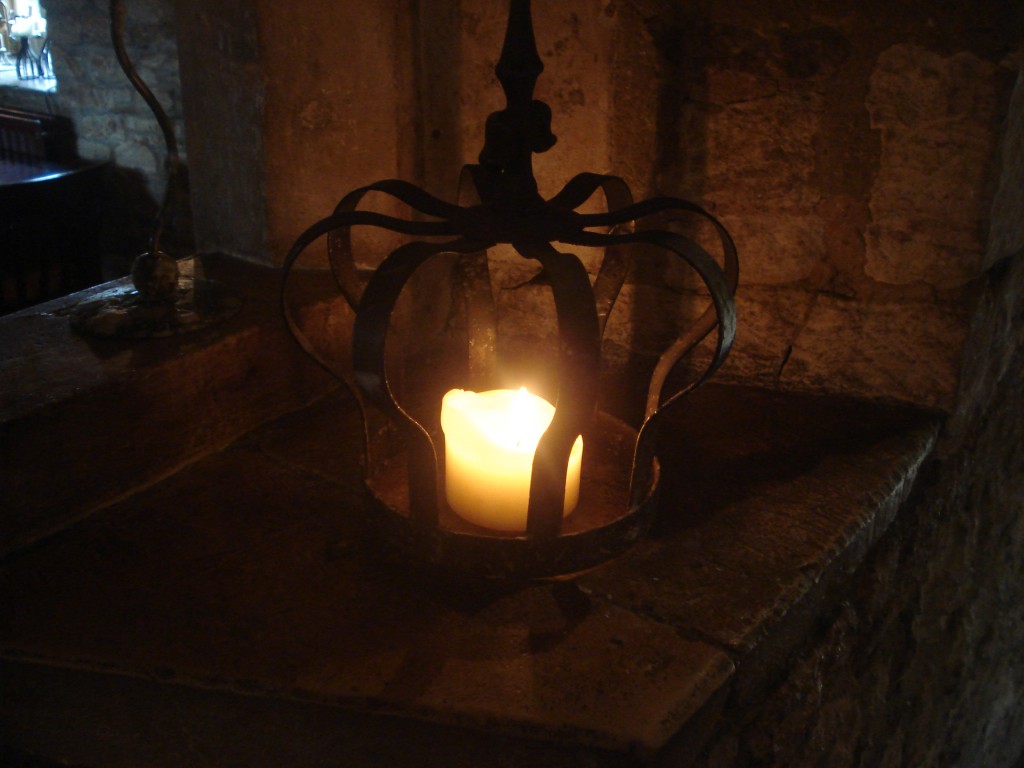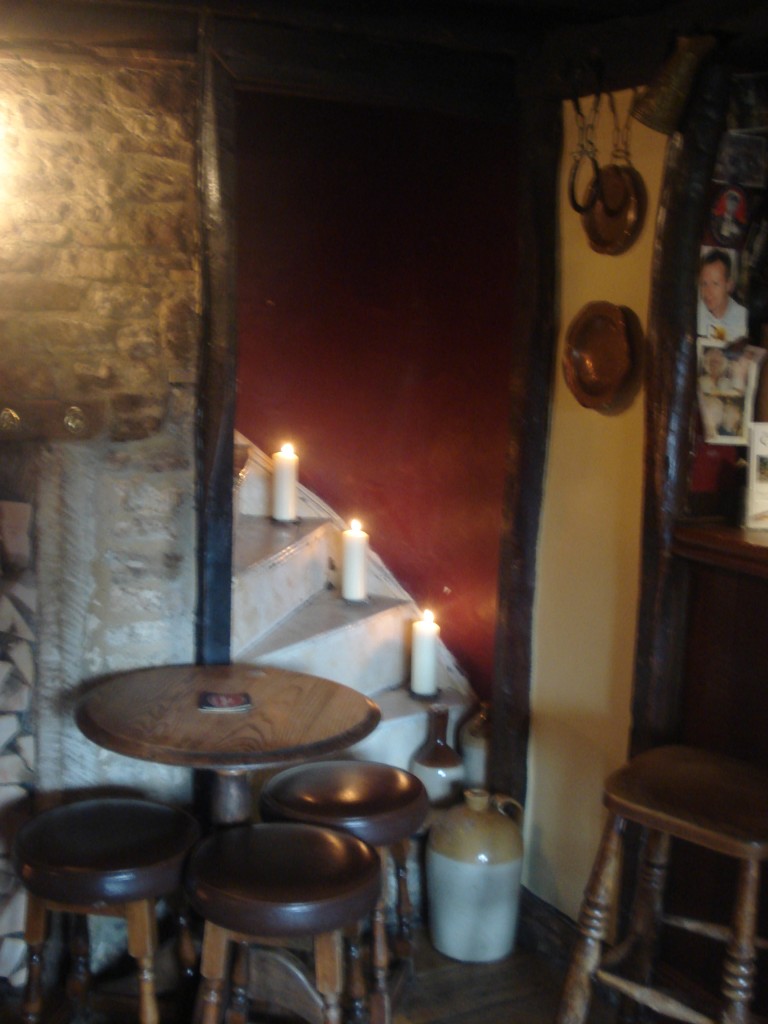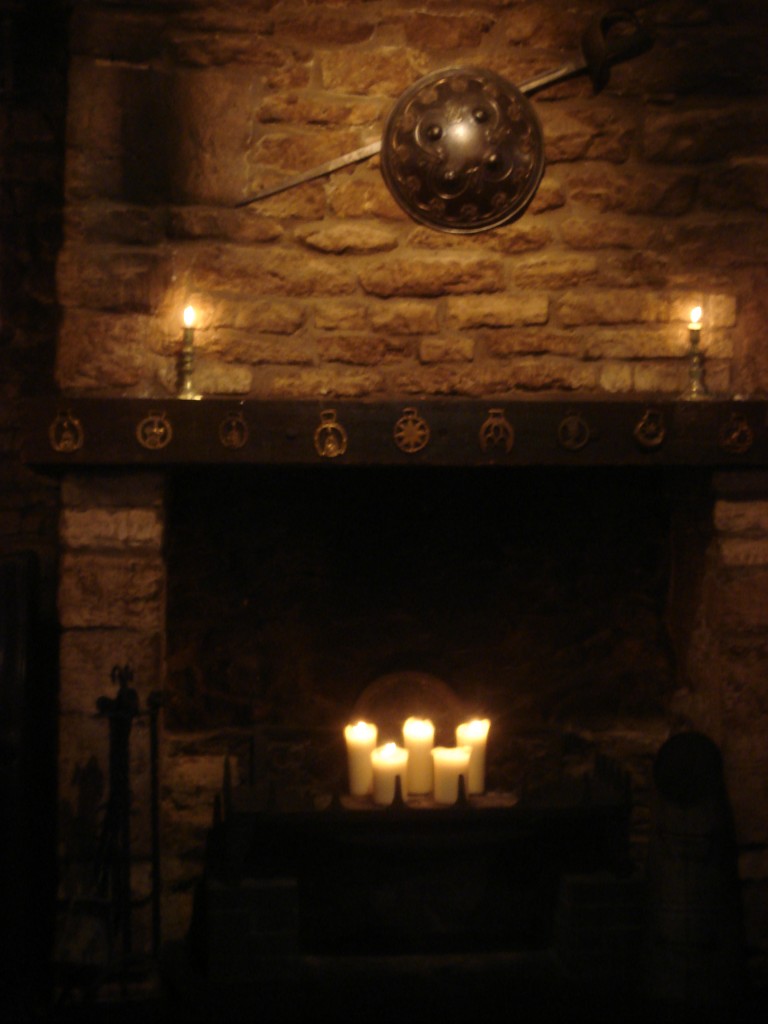 The usual suspects headed for the bar…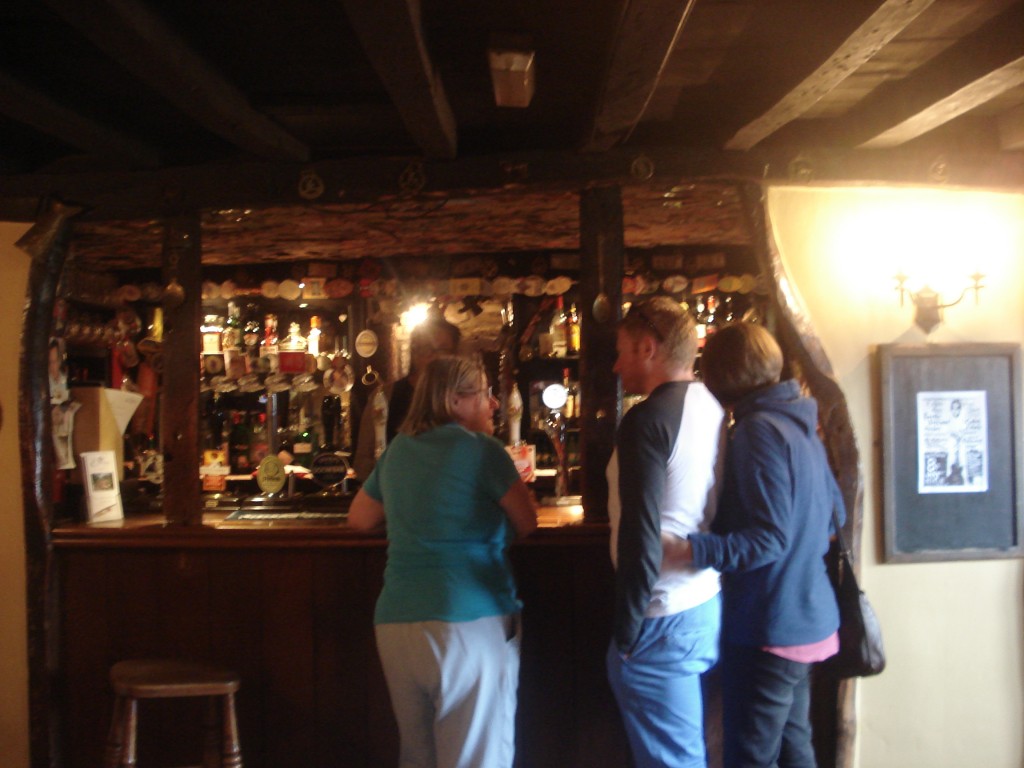 And when they were done we headed for our table: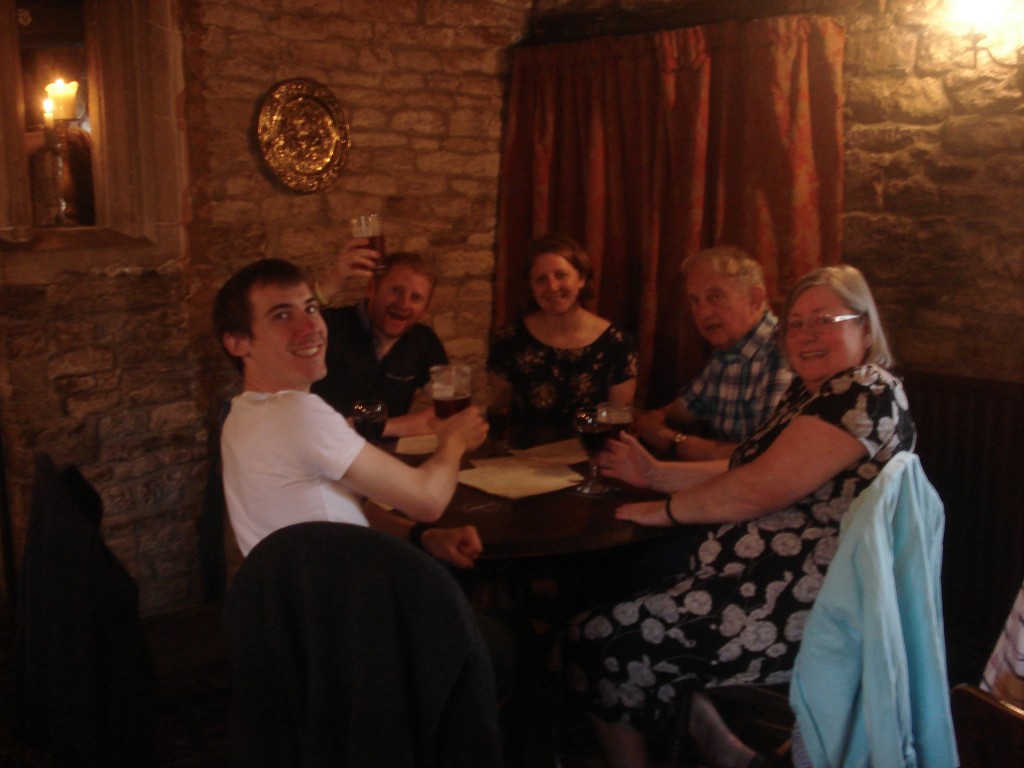 The meal was delicious and quickly devoured and some of the party even found room for pudding!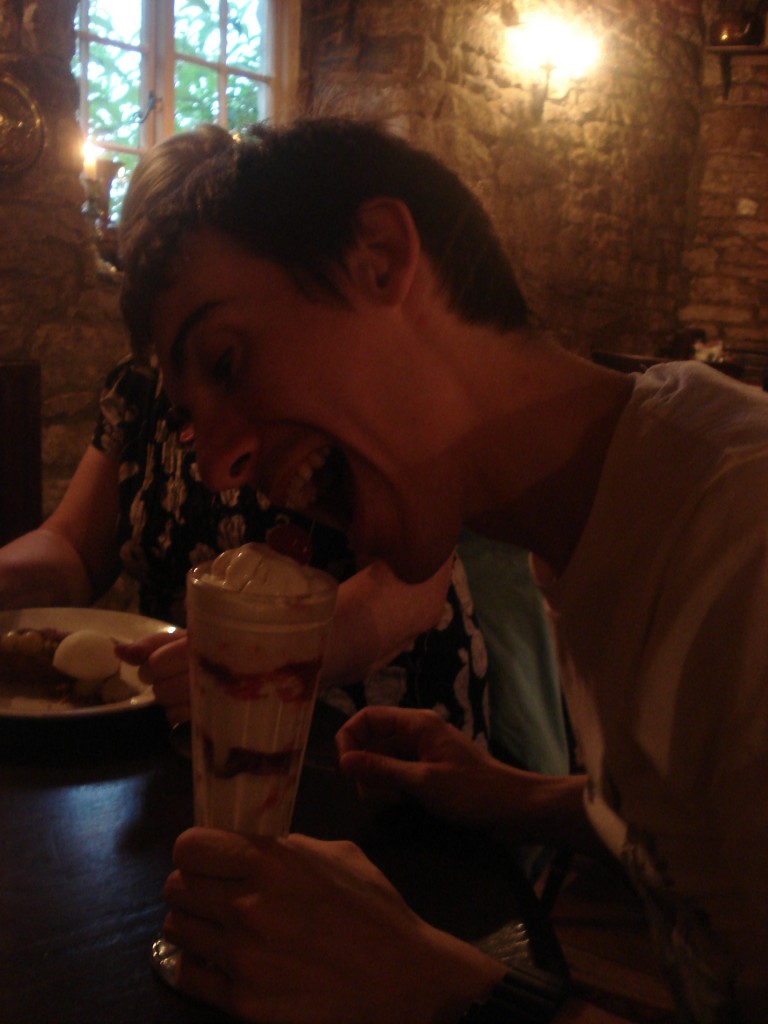 Alas after getting dry a soggy walk home still awaited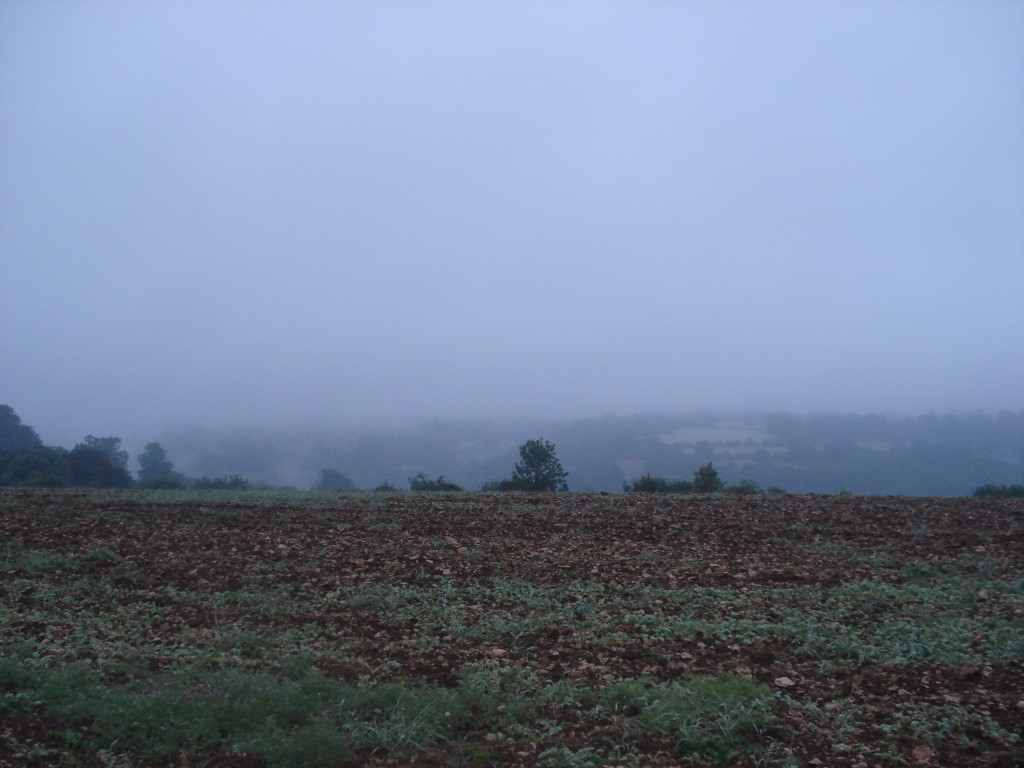 but the sheep seemed pleased to see us once we got back: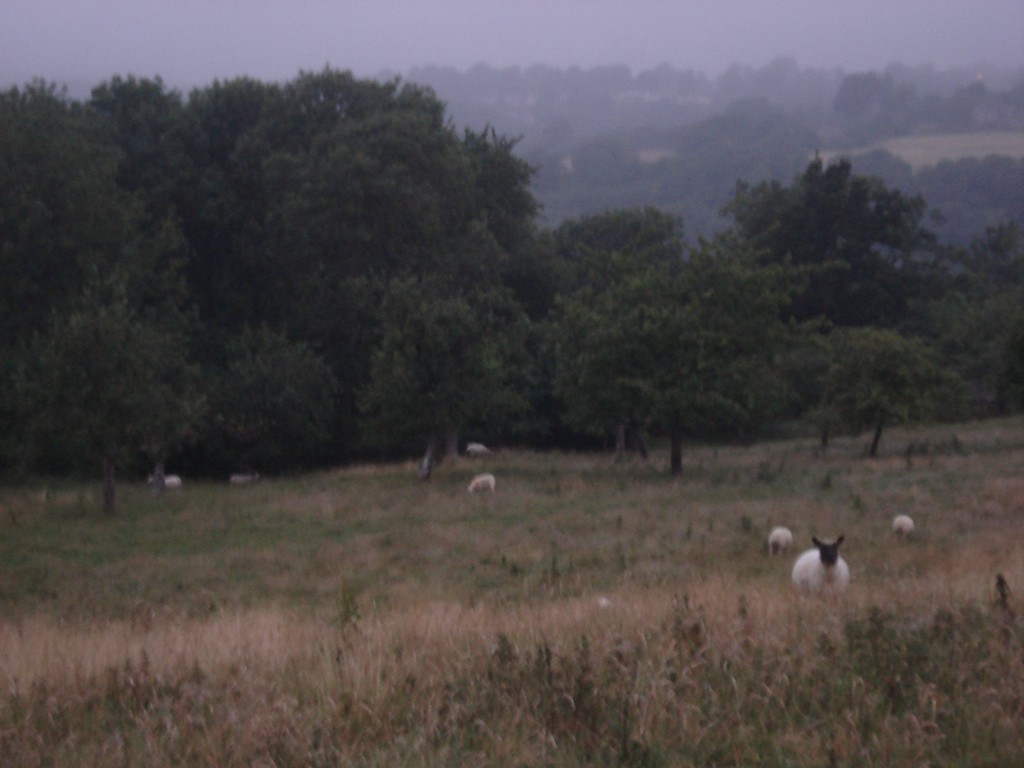 The storm seemed to clear the air and so the next day we headed to the Green Dragon ( stumbled upon by Jam and I on our way back from the Giffords photoshoot last year (we got diverted and were in need of a pub & this fitted the bill admirably))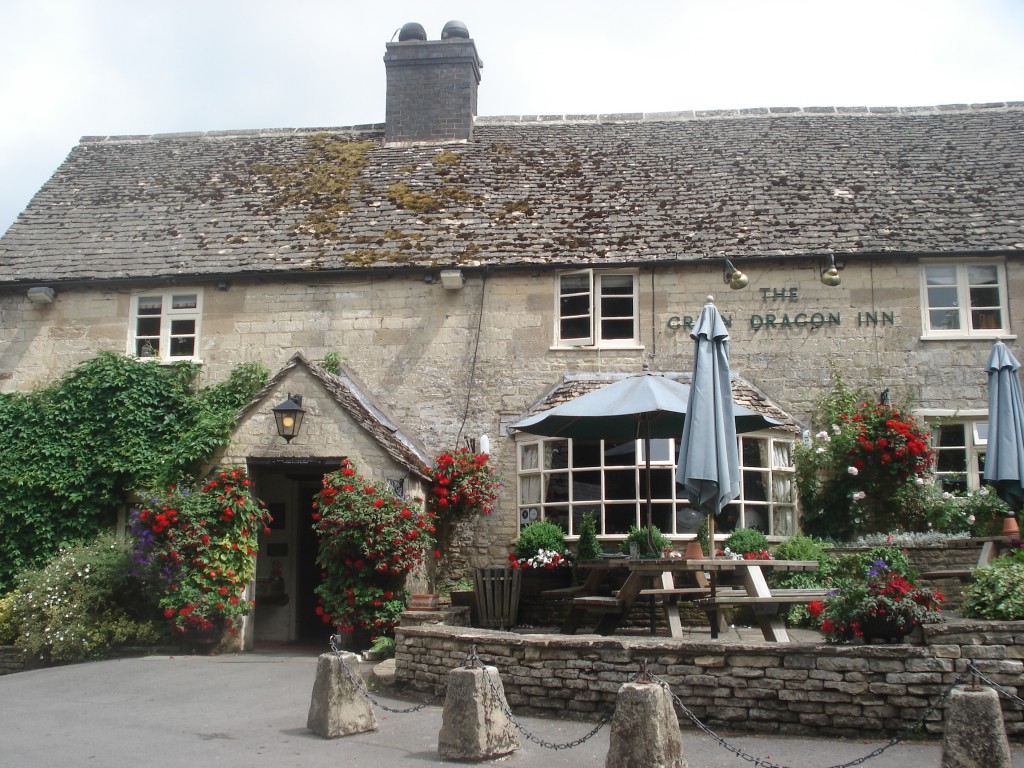 After enjoying a few light ales and some lovely chips we headed off to Cheltenham (for dad who is a big fan of their model shop). Jam and I left him to savour the delights and discovered a second hand bookshop which was closing down, this excellent cheese shop, this rather large fish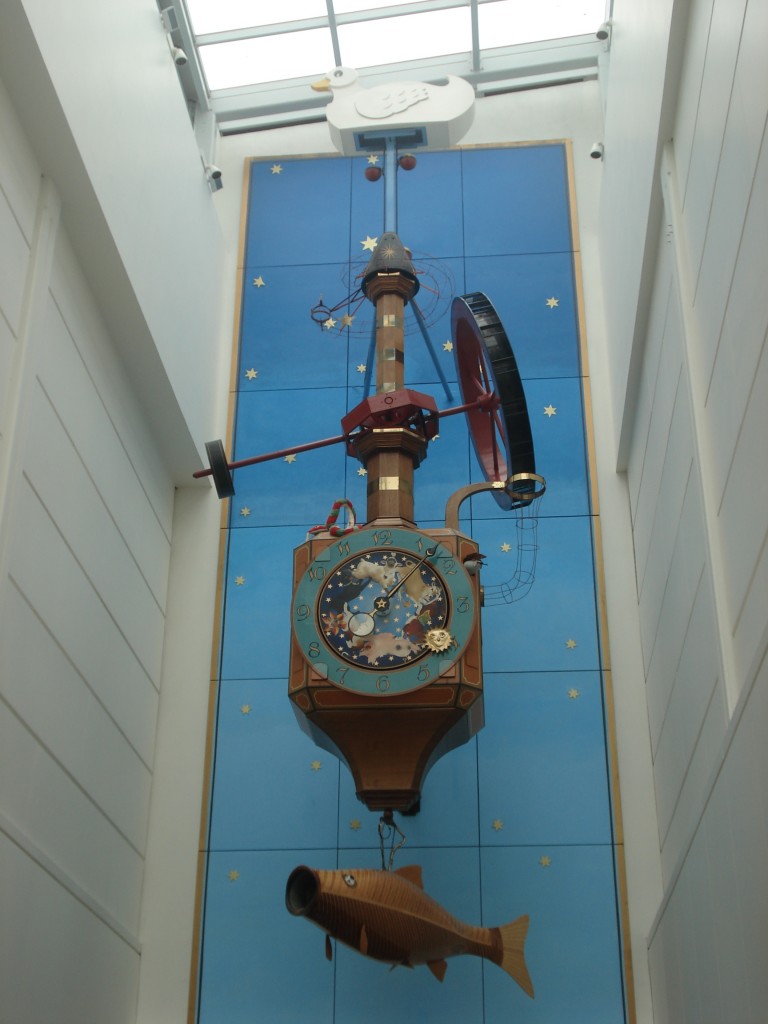 and an enchanted tea room (which was alas closed).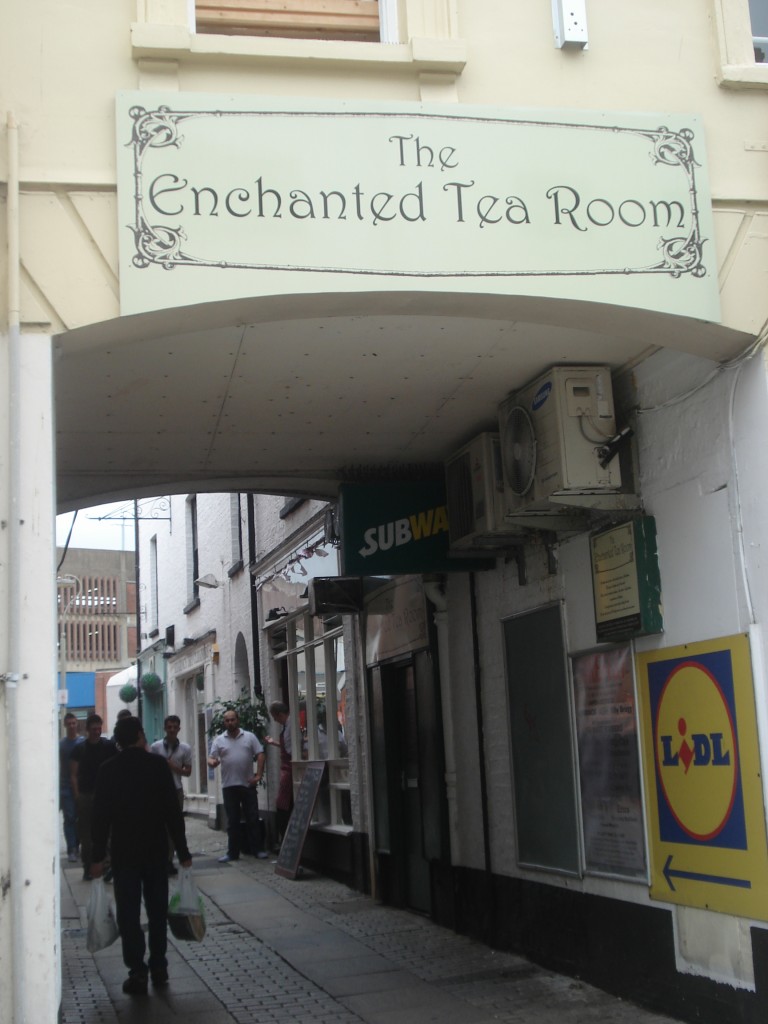 And so it was our last day and where better to spend it than Stroud! Early sustenance was called for so a tea and cake stop in Mills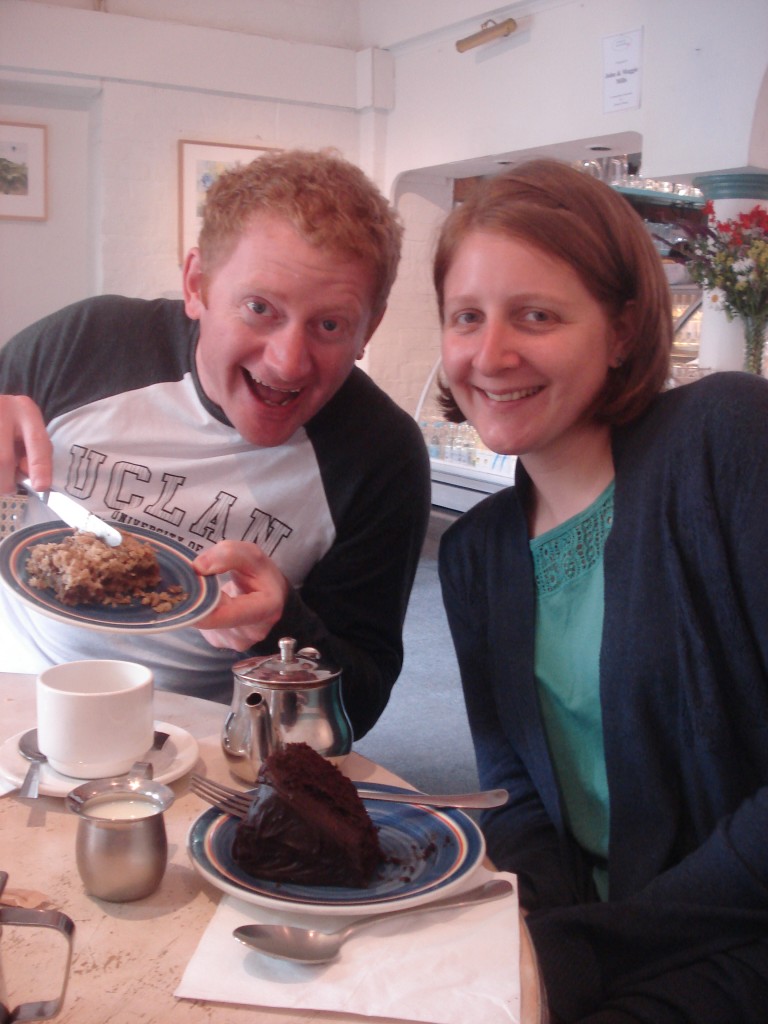 (love the glass in the window we were sat by,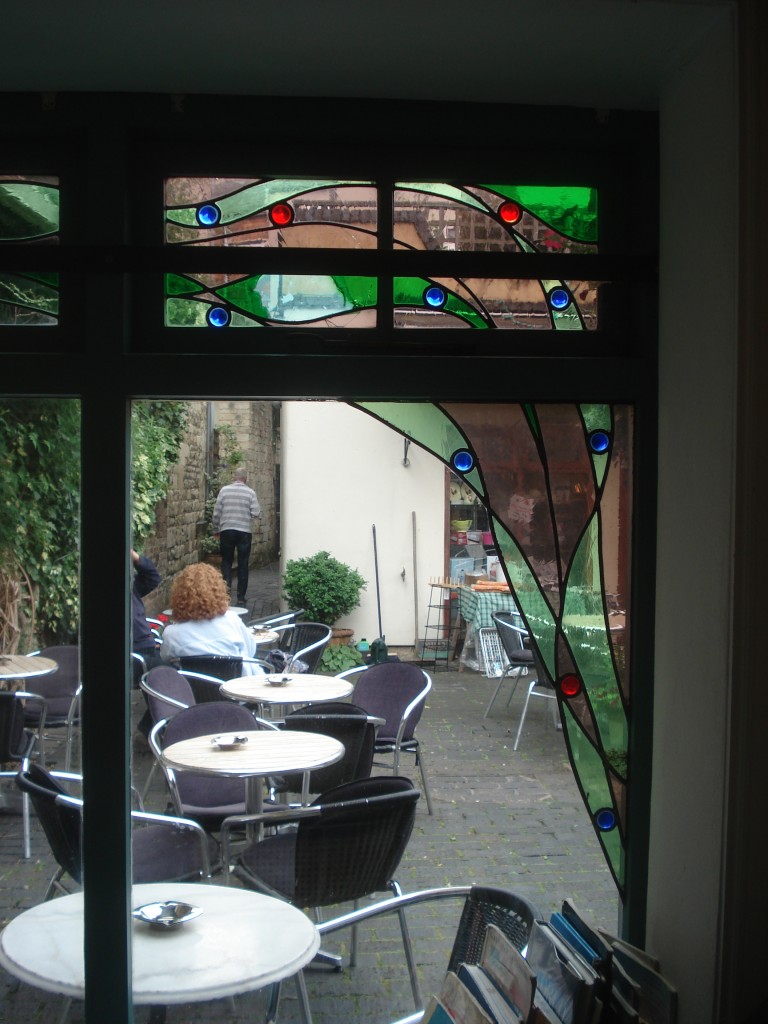 they have some fab interior lights too)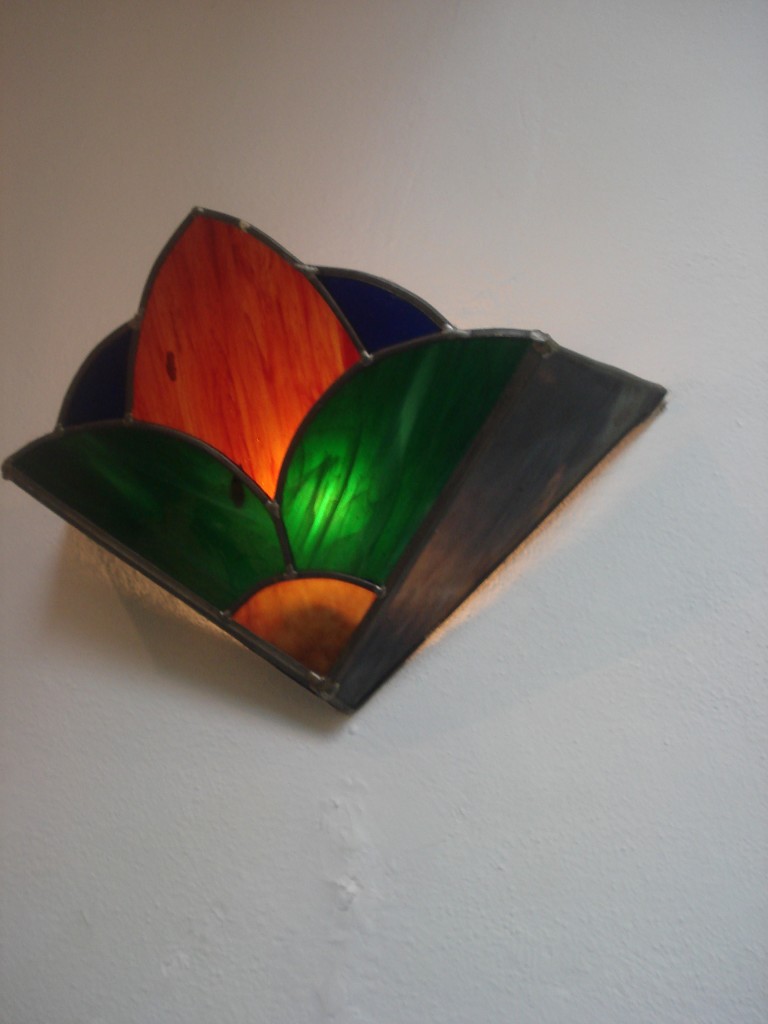 Then it was shopping time! Dad bought a model plane with his birthday money, and Beth and I looked around all the shops at the top end of the street: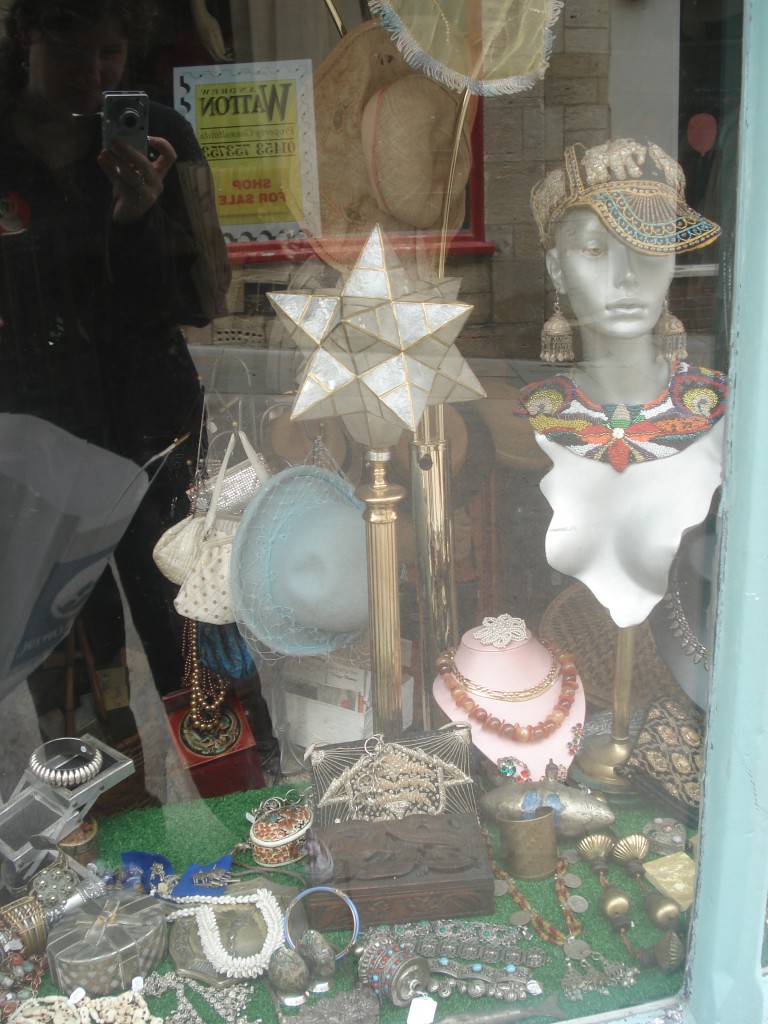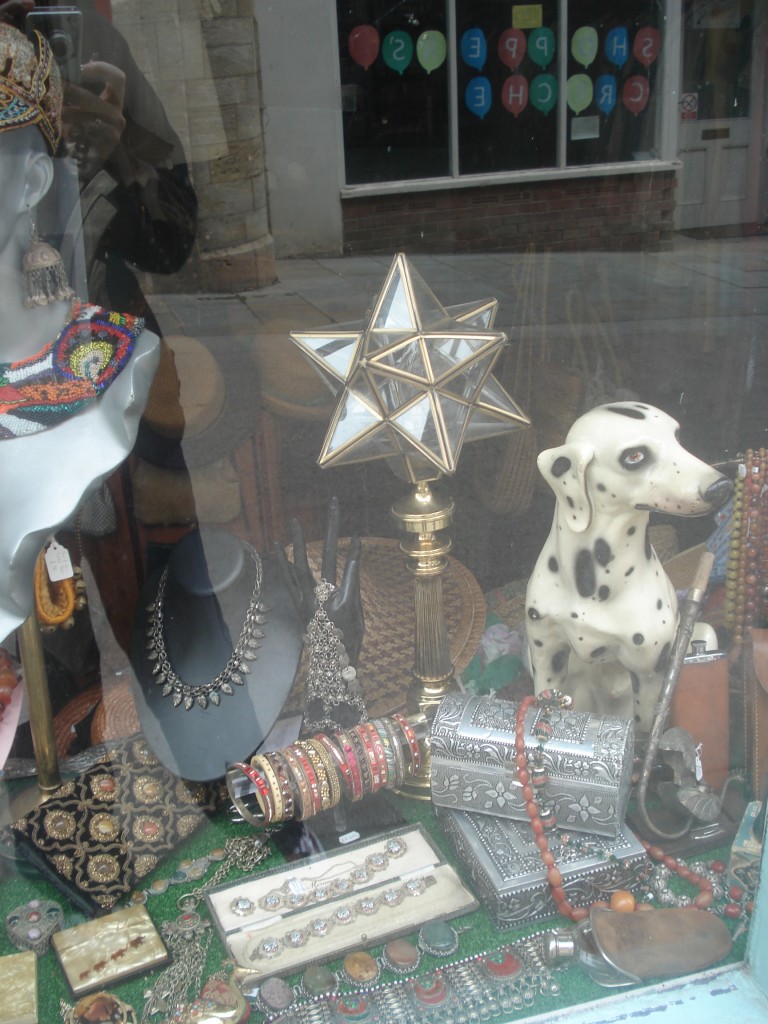 I finally fell victim to the signed copy of Masquerade in Inprint (uncle Julian knows Kit and has even sat for paintings by him but I don't think I'm ever likely to meet him alas). I also bought a fairy and a fairy garden starter kit in Fortune fairies, the finished result of which looks like: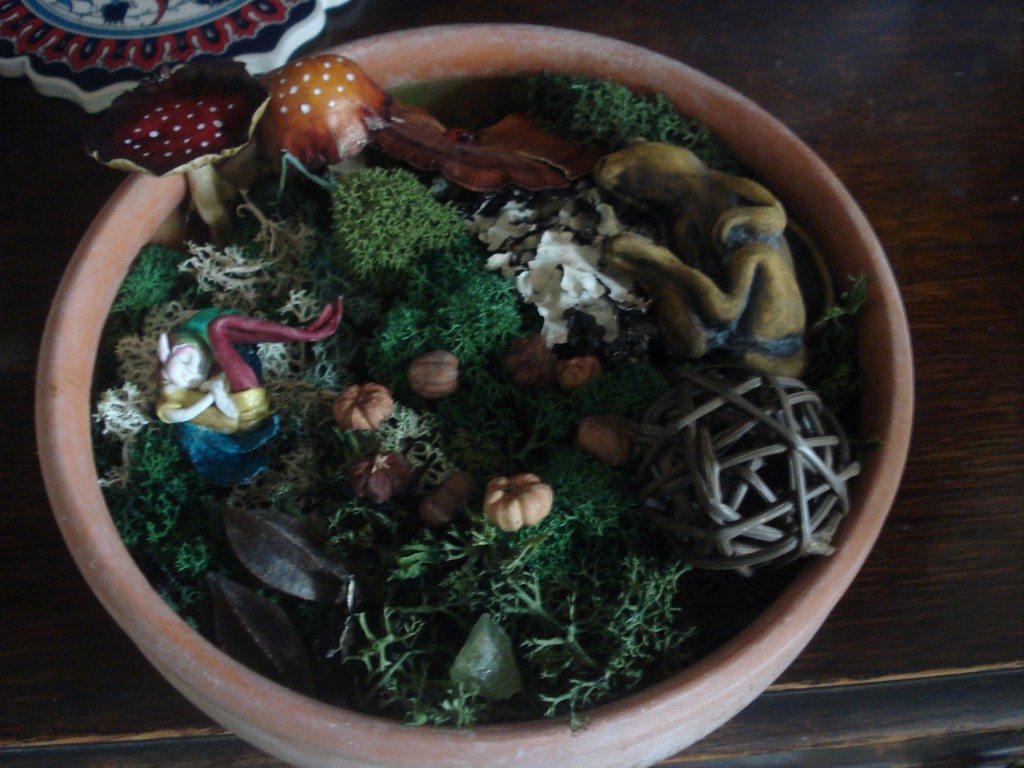 On the final night we had a BBQ, finally the sun shone and although I was relegated to salad duty we had a great final evening.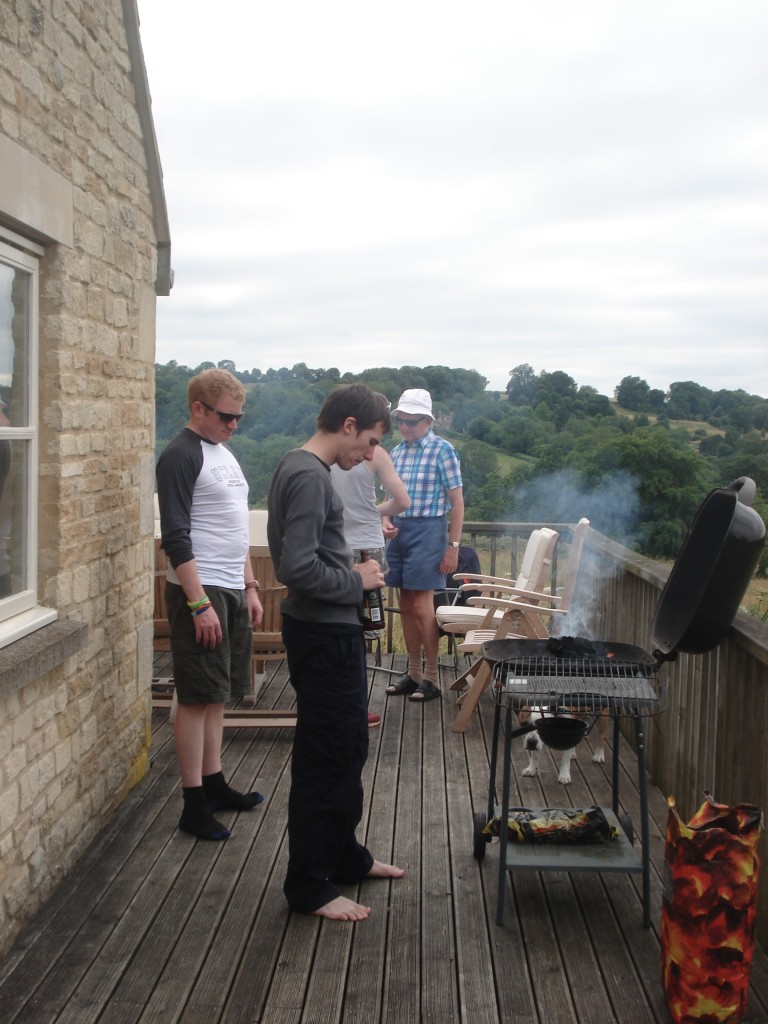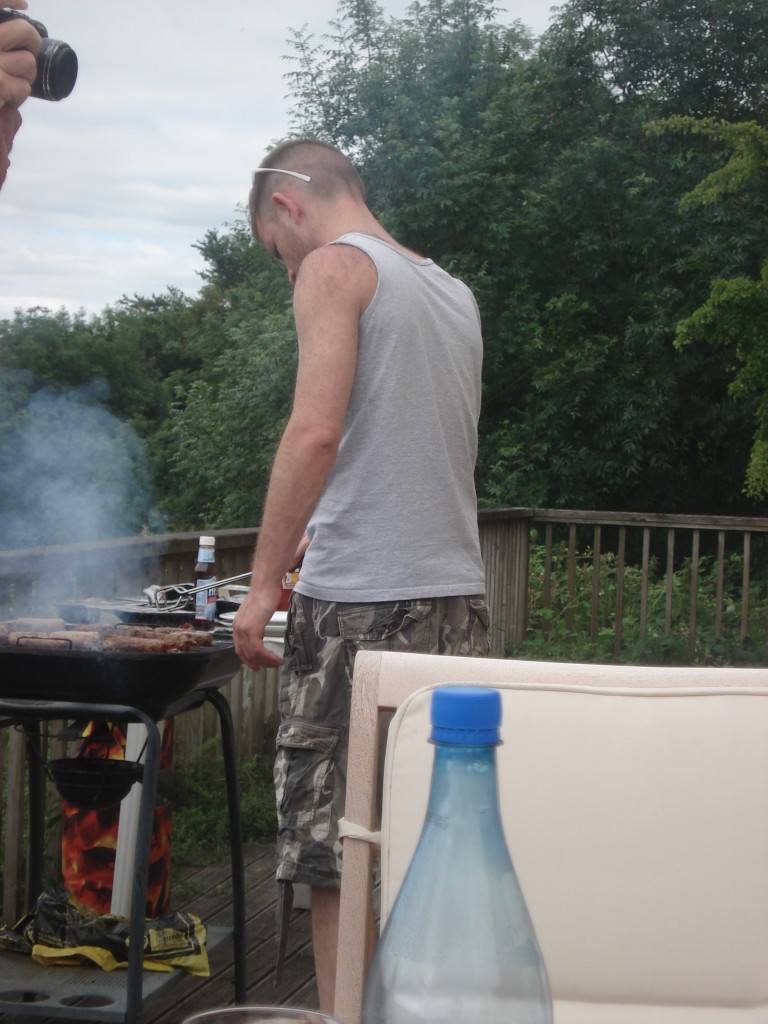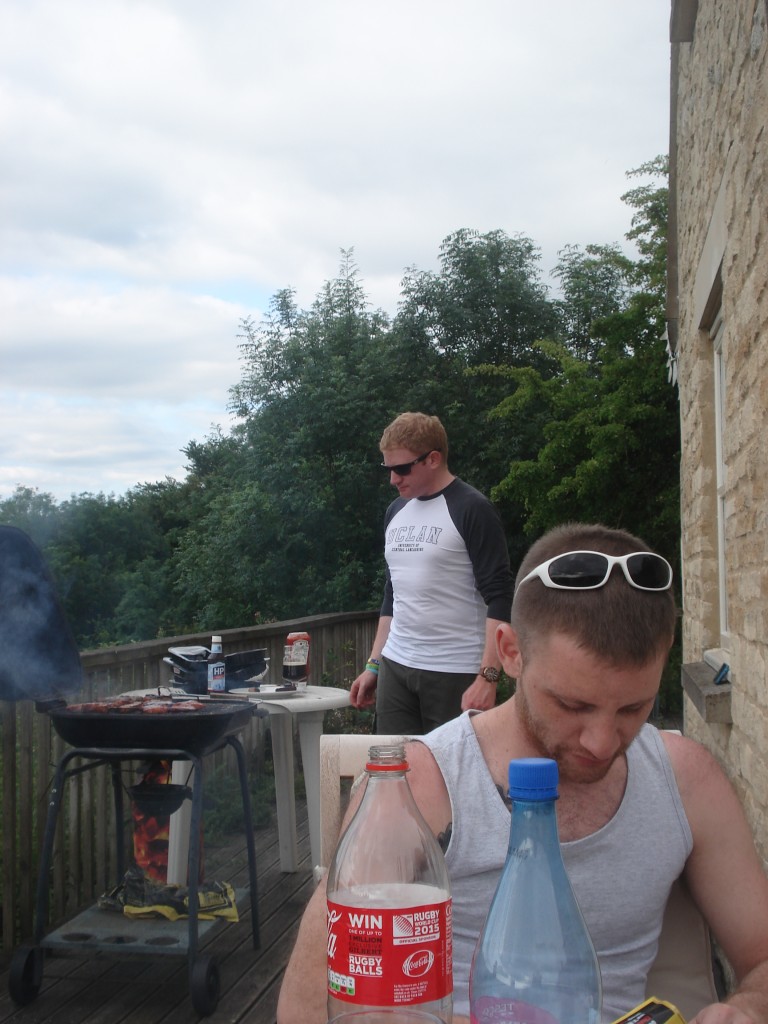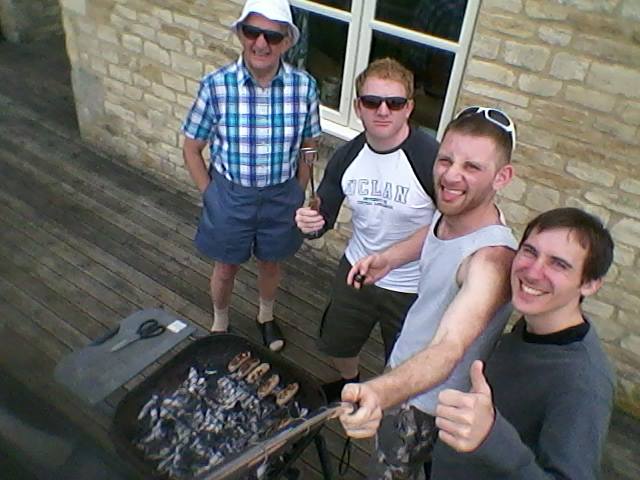 The heat proved too much for some: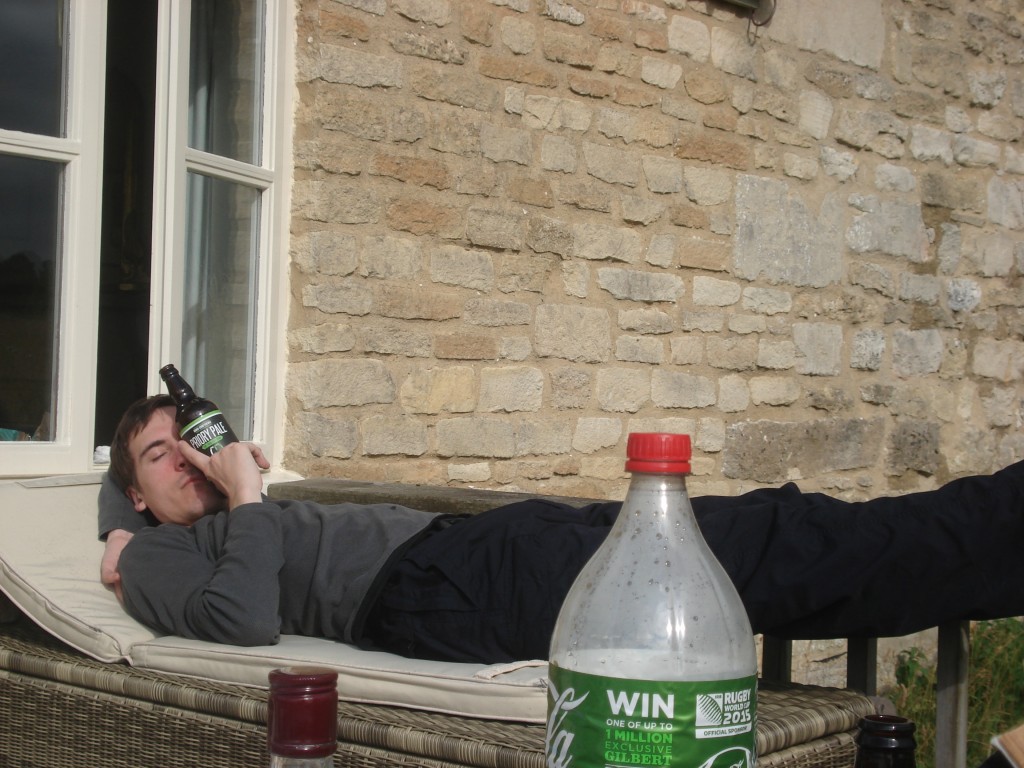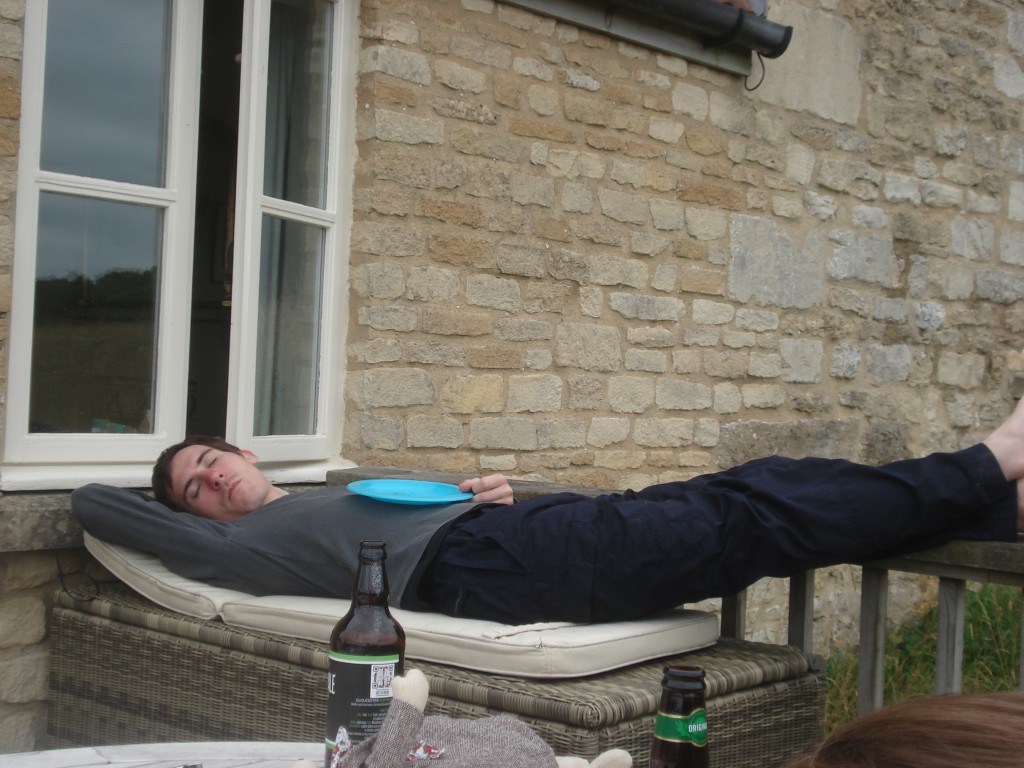 Which gave Kip and our kid time to discuss important matters: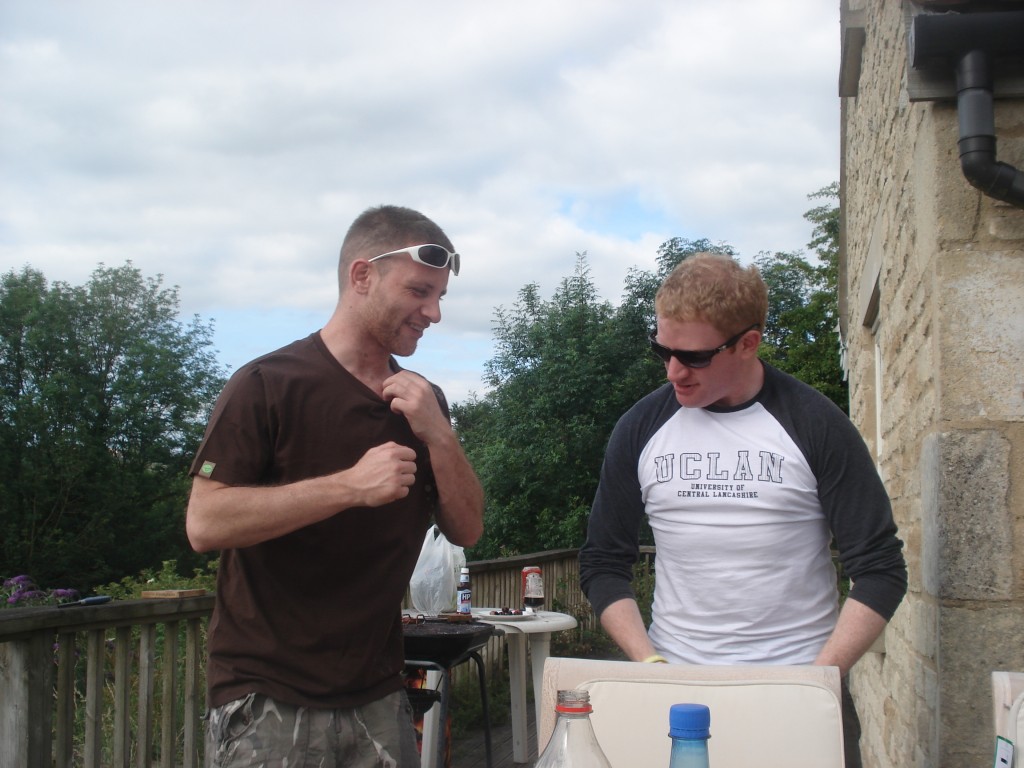 (I think they were discussing who had the biggest muscles, honestly!). Finally the food was ready although some parties weren't best pleased with their portions: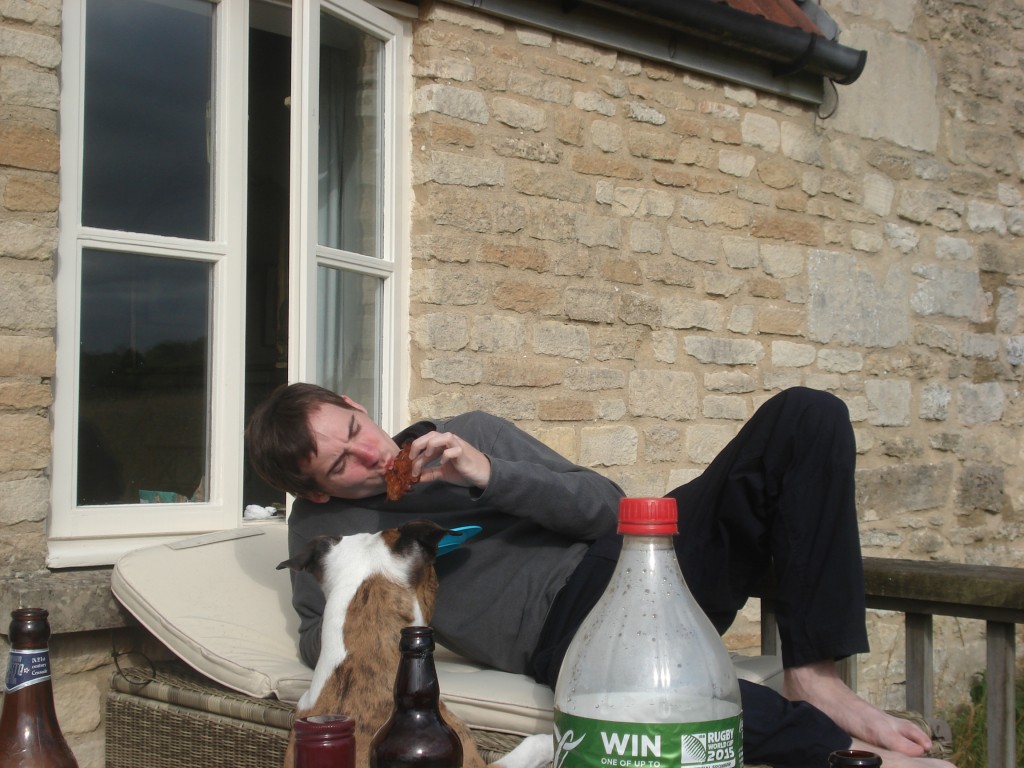 I was quite happy with mine 🙂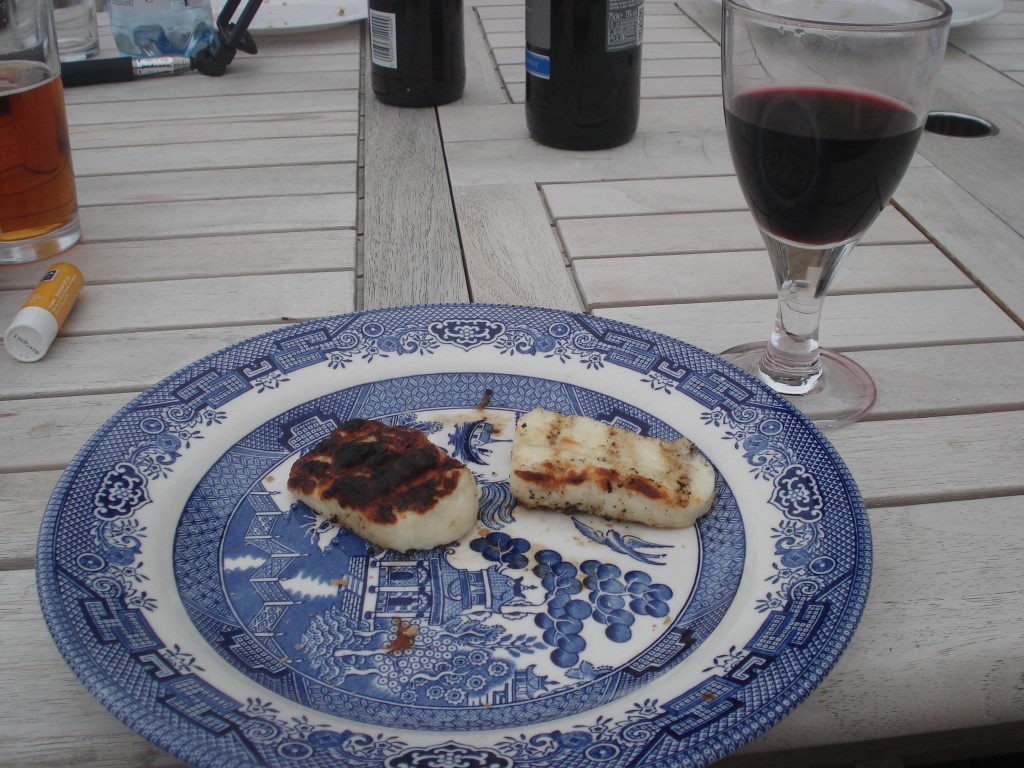 There was just time for some present swapping, mum had bought the sister rabbit to mine for Beth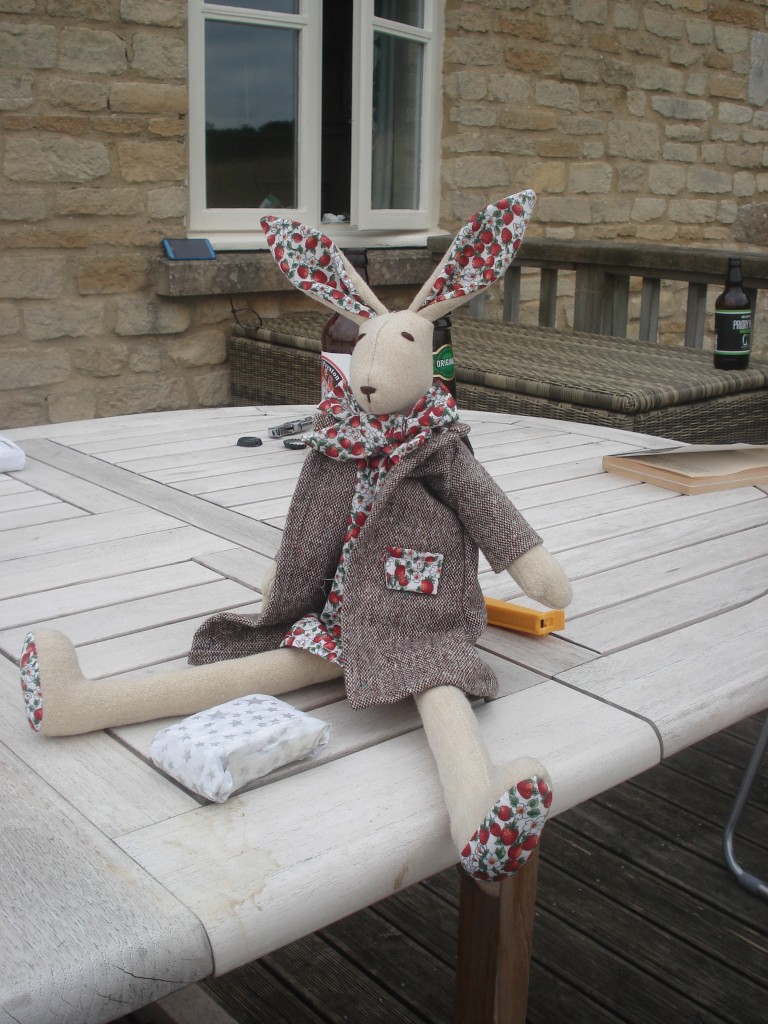 And I had bought her a clear quartz rabbit which I then made a box for: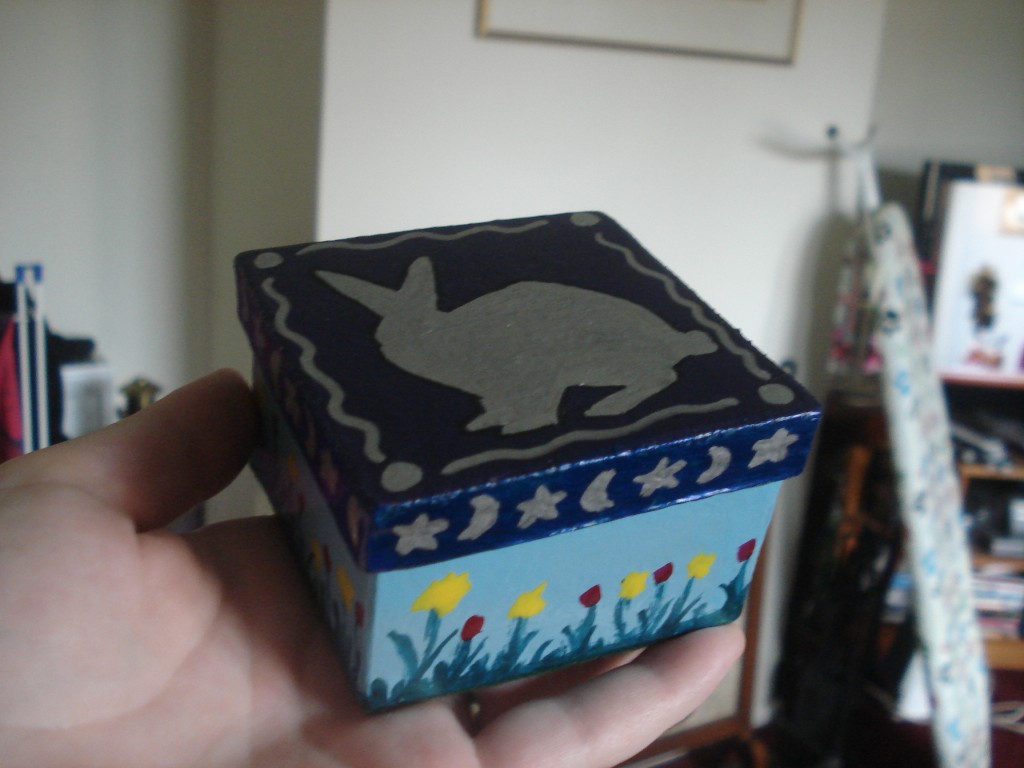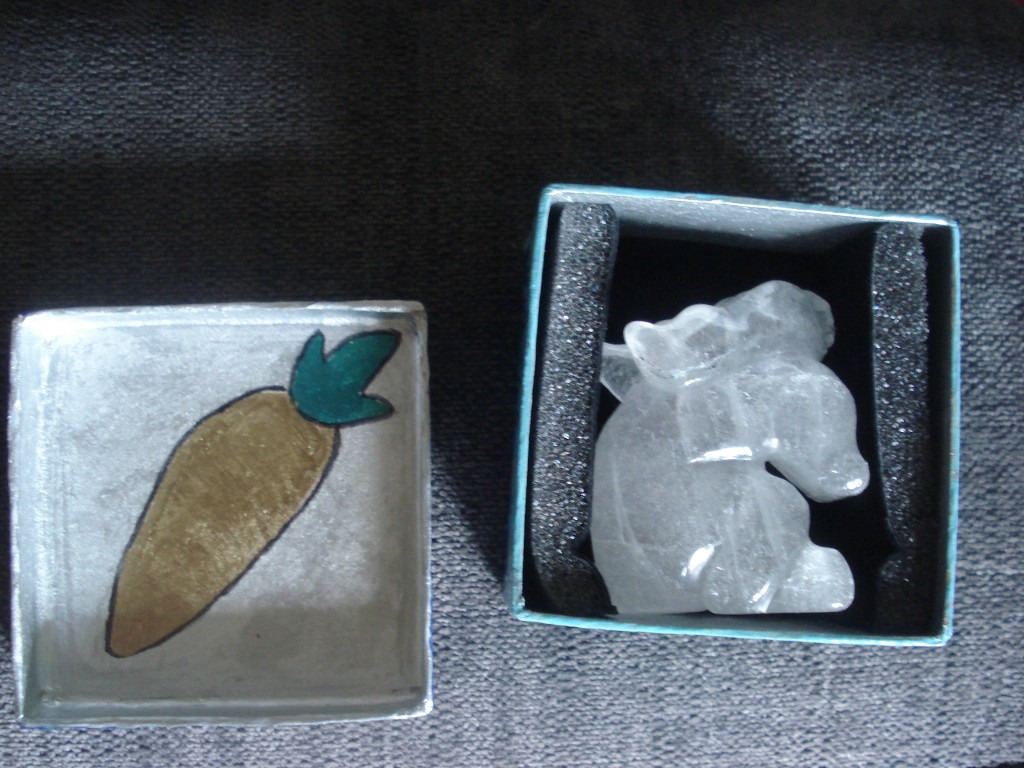 But Beth also had a surprise early Birthday present for me, a fairy globe!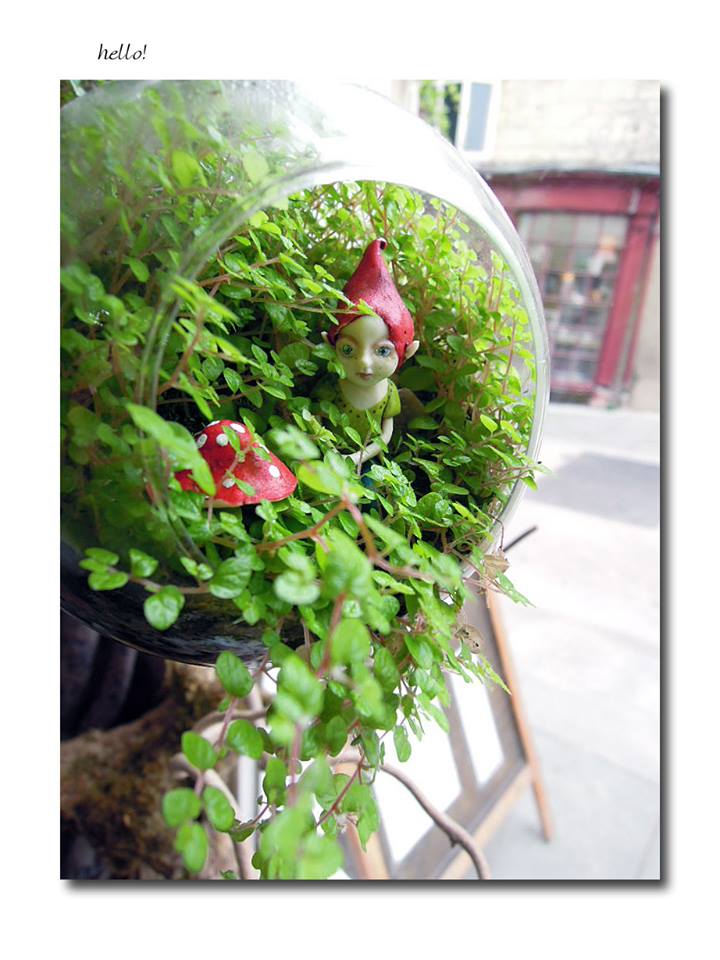 So the sun set on our final full day of holiday.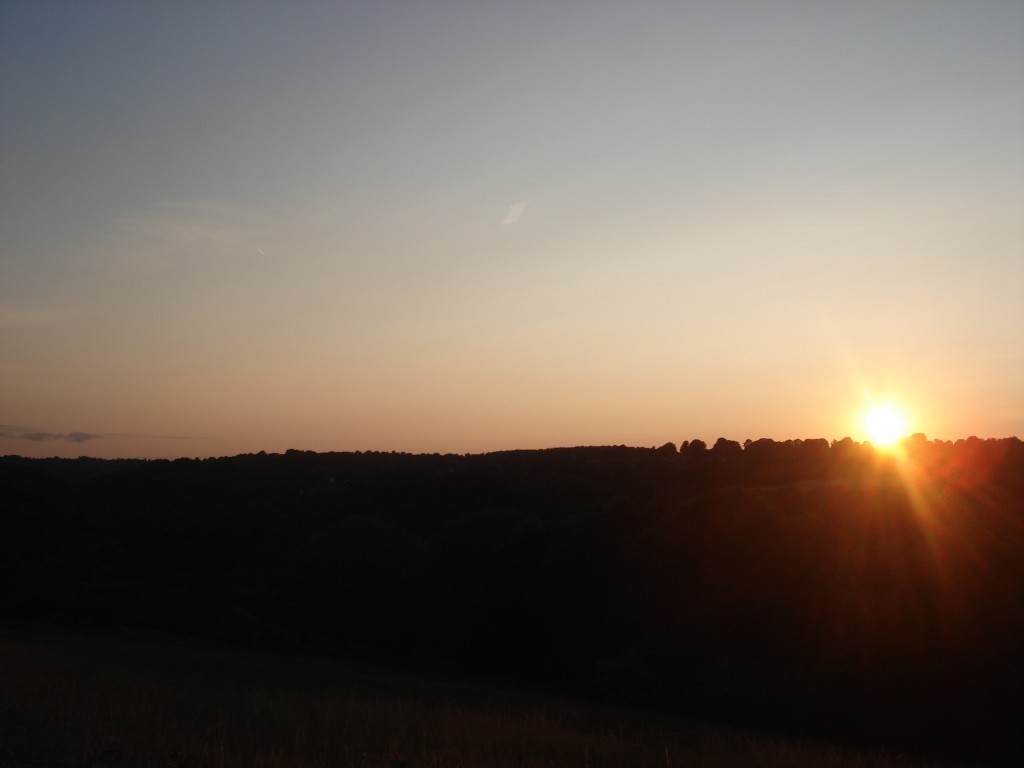 The next morning it was time to pack up and go home (Roxy really wanted to take this massive stick in the car with her so Beth and Jam were given the job of getting it off her).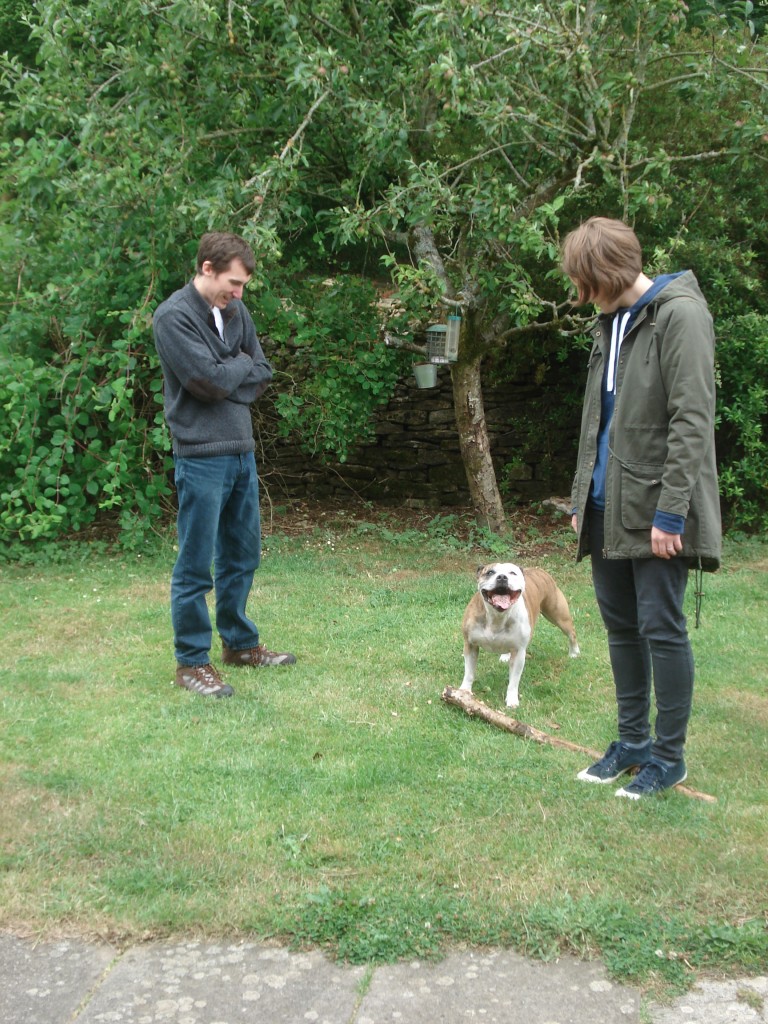 Once that was achieved we went up to the main farmhouse to say goodbye to Uncle Julian and Hege but they weren't there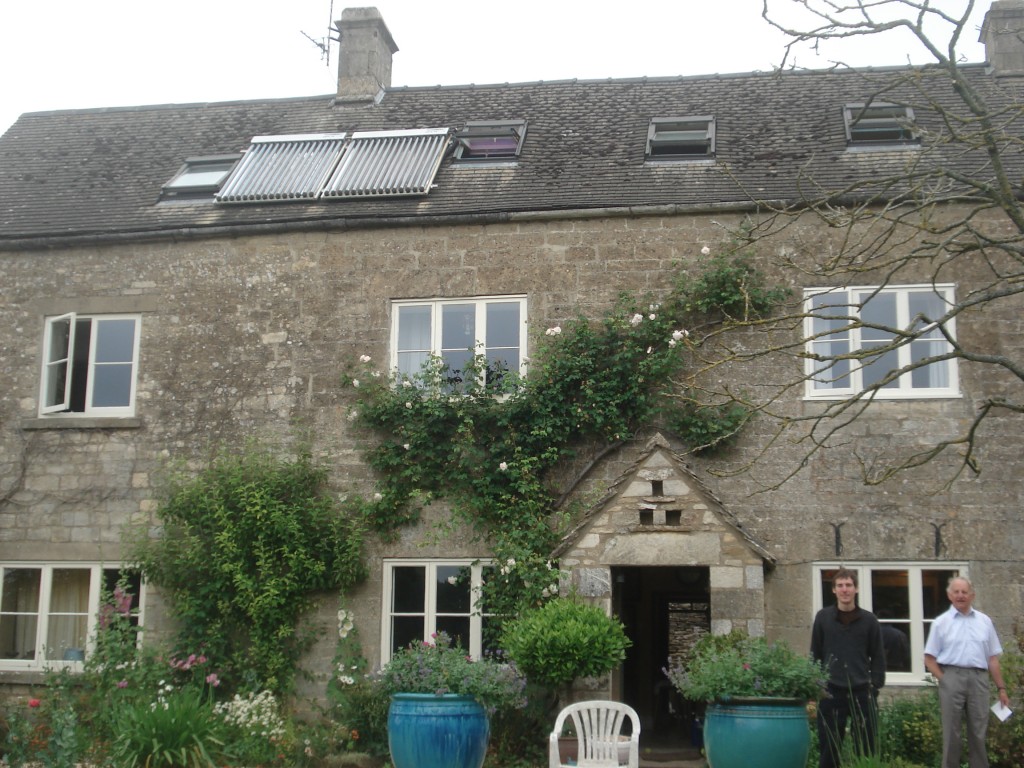 so it was up to mum to hand out the massive hugs on our behalf. Goodbye Westley farm you are the most special place