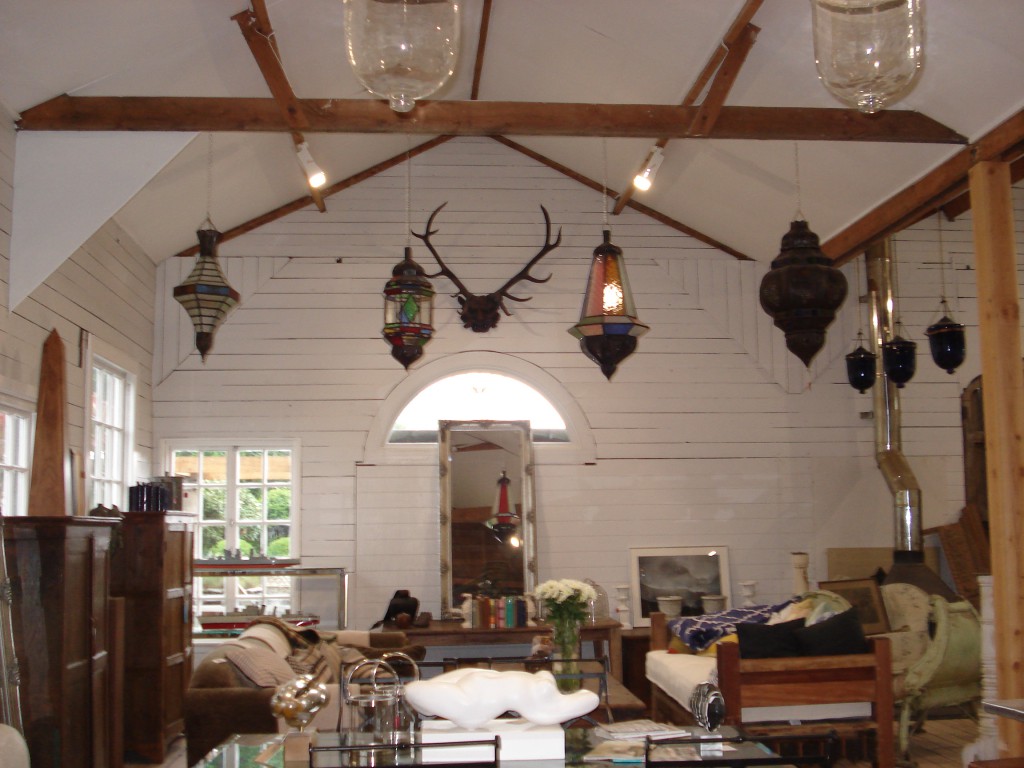 One of our favourite things to do together at the weekends is look round antique/junk shops in the hope of finding that elusive bargain. I think my biggest find to date was my green men chairs but I always like to have a look at the other beautiful things that are for sale. Hungerford is not far from where Jam did half of his growing up in Newbury and knowing its famed for his antiques shops he promised to take me. This weekend was the first we've had free for ages so we decided to go.The first stop on our tour was a mostly outside reclamation yard, we were drawn to stop by the amazing array of garden statues they had outside.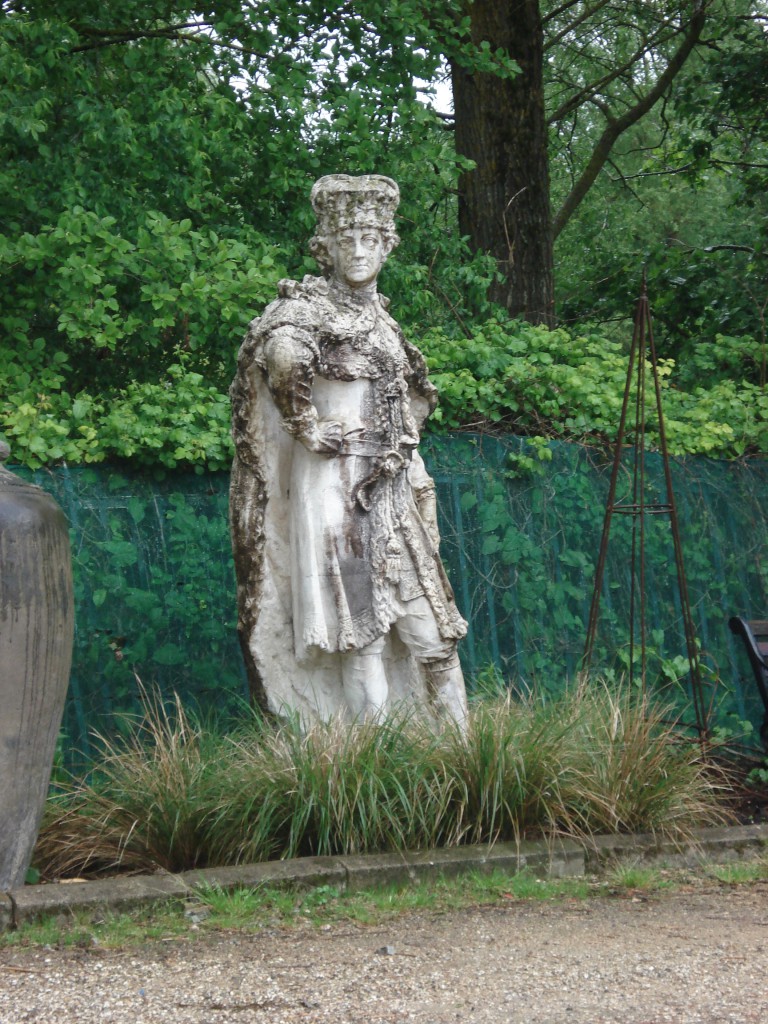 This chap in fact 'welcomed' us to the car park. My favourite statue was actually the head of a lady (I think she was one of a set of the seasons) usually I don't like stone statues of people as I find them a bit scary but she had a lovely face and seemed to have Iris' carved in with her.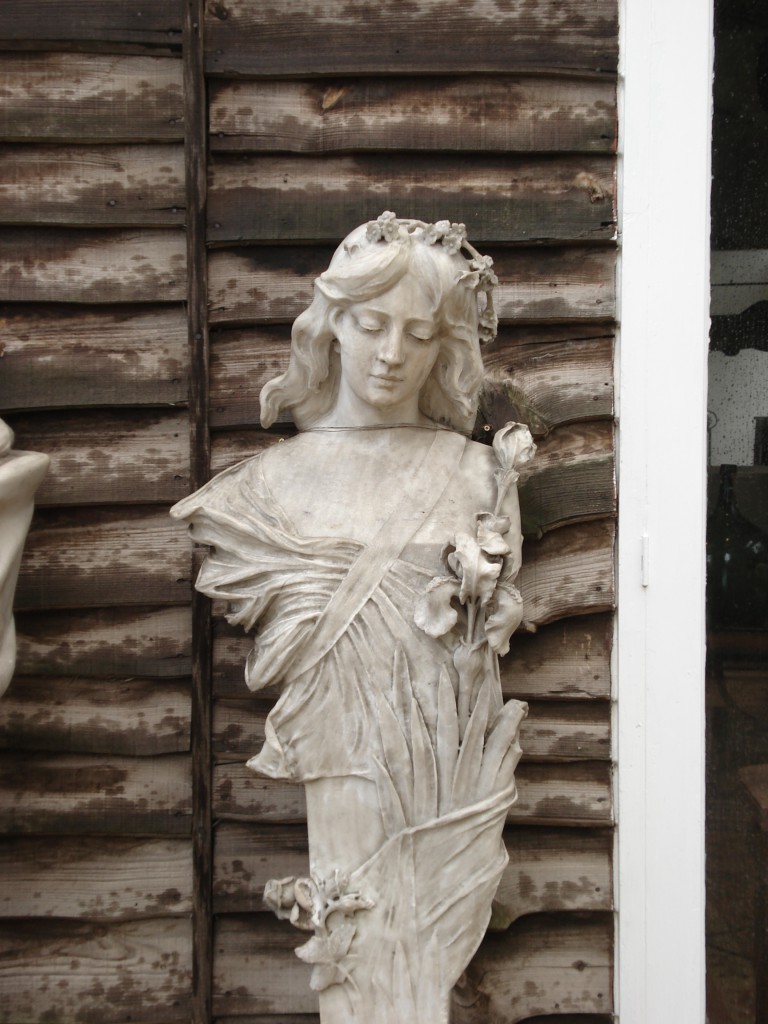 (she's not been beheaded, she was wired to the wall to stop her falling over). There was also this beautiful gypsy caravan.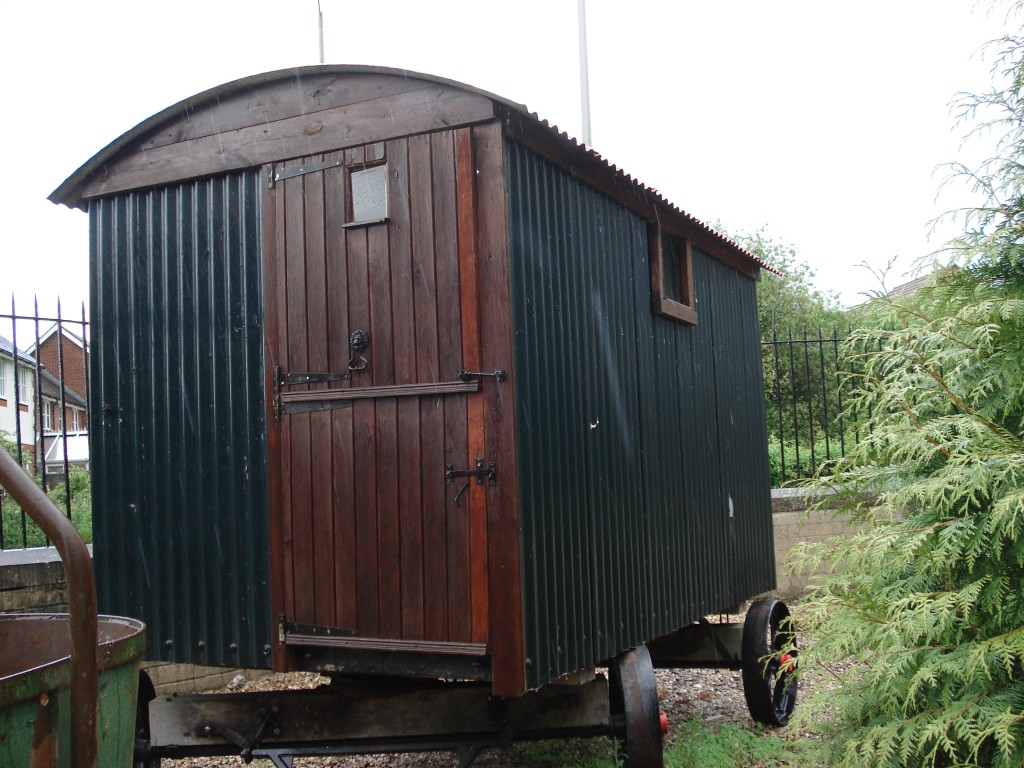 totally would have bought it, all you'd need is a horse and you could be away! The office for the yard was inside a disused rail carriage, a brilliant use for it.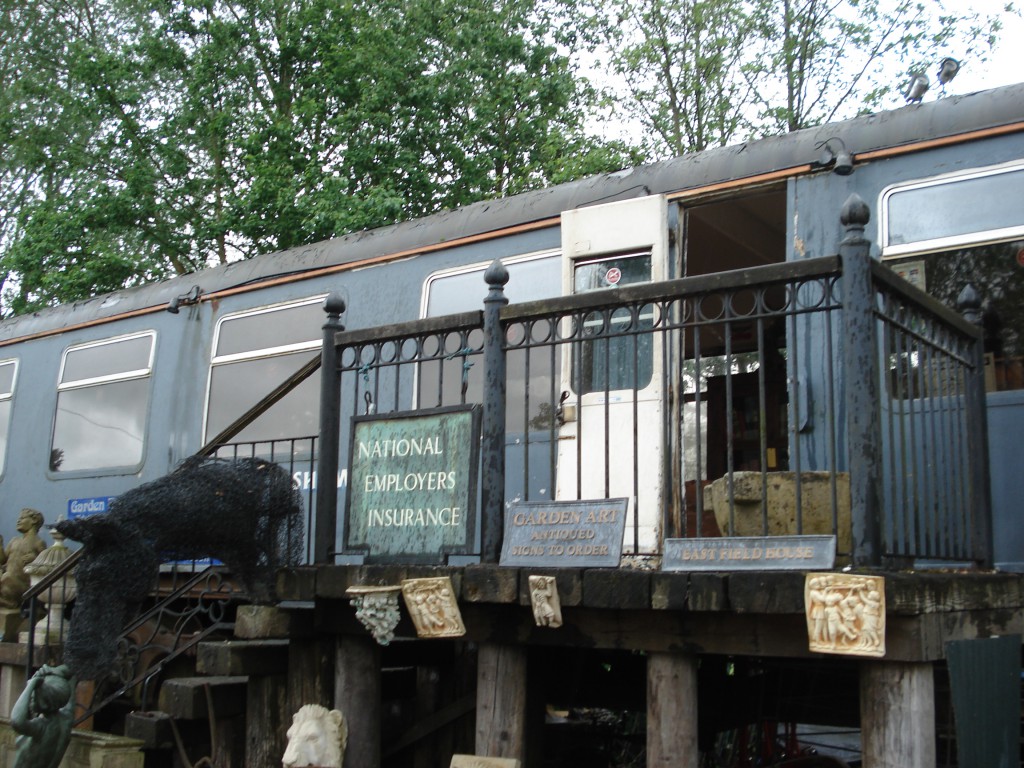 Isn't it fab! We also secured our deal of the day here, but alas I can't show it to you as its a present for someone who reads this blog! (ahh the perils of blogging). We then moved into the town and to the antique arcade. We saw lots of lovely things in there & stopped off for a tea and toasted teacake in the rafter cafe whilst mulling over to buy or not to buy the things we had seen. I was tempted by a Mad hatter teapot (it was £40 though and I've just found the same one on ebay for £10, probably a good thing I didn't buy it). But the thing that I really yearned for was this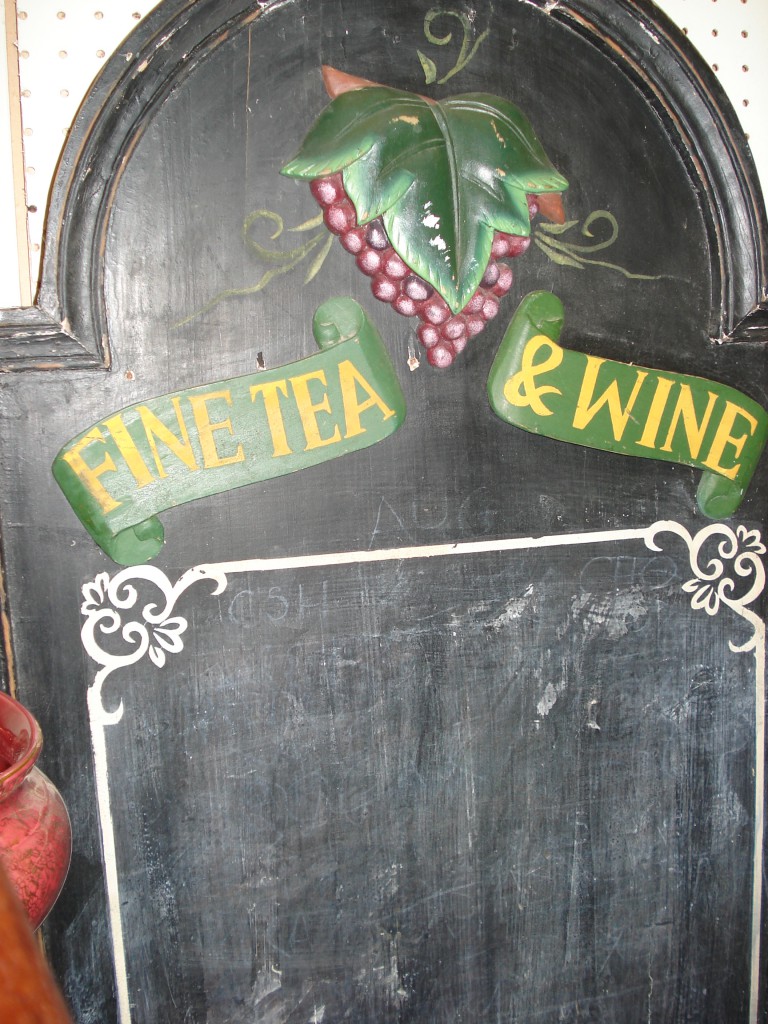 Fine tea and wine on a blackboard! It was lovely and perfect for our fantasy coffee shop (which I hope one day will become a reality, Claire and I were discussing it the other day and decided to add a bar upstairs for the evenings so this sign really would have been perfect!) sadly it was £50 and had quite a few cracks in the wood. I'm going to keep it in mind for a future woodschool project though (once I've finished the masses I'm working on at the moment). The second event of the weekend was another Ralfe band gig, this one was run by the fantastic Irregular folk and took place in a Bedouin tent in the somewhat magical grounds of the perch (look at the thatched fish).
From the outside the tent didn't look like much.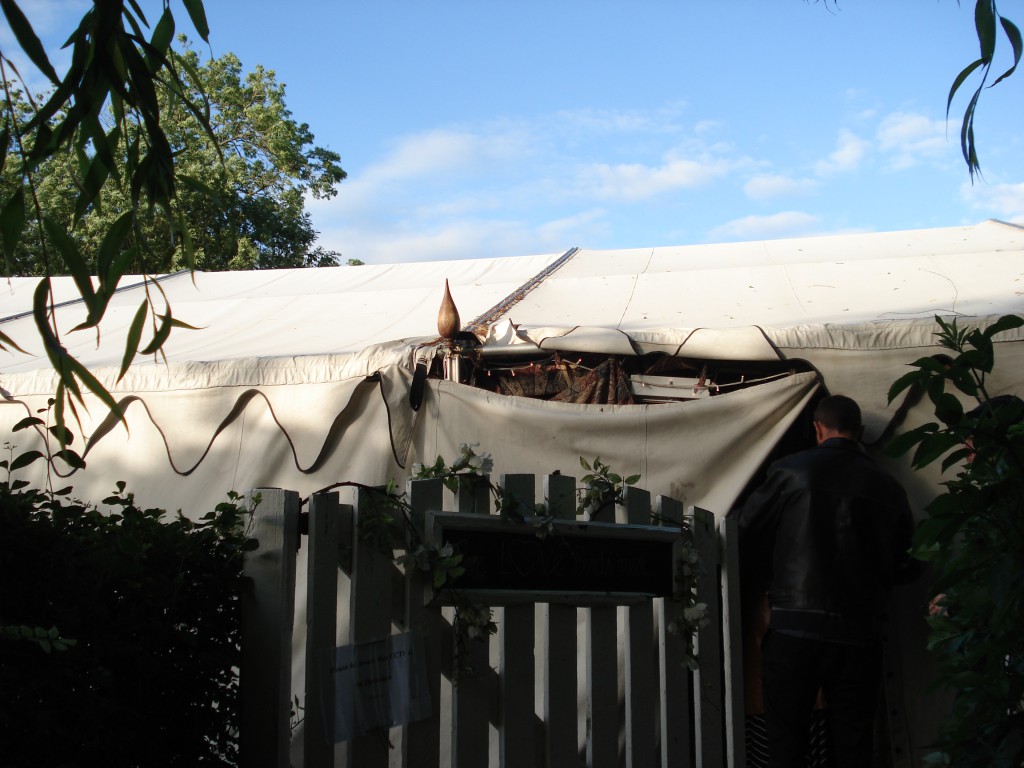 but the inside was pure Bedouin delight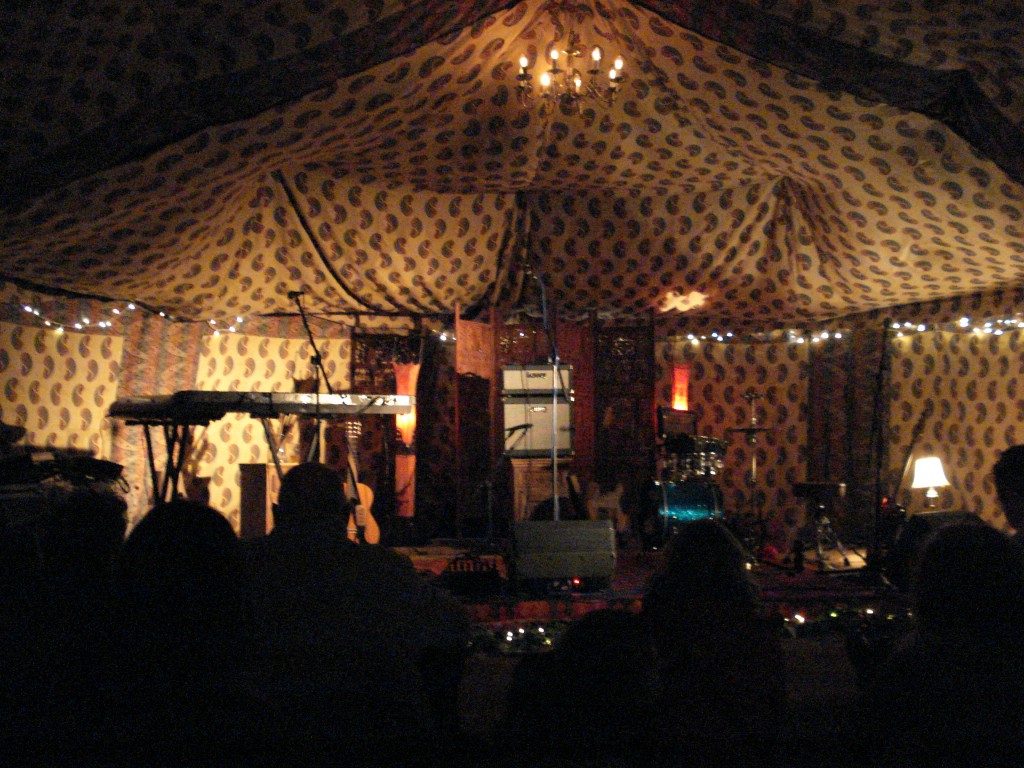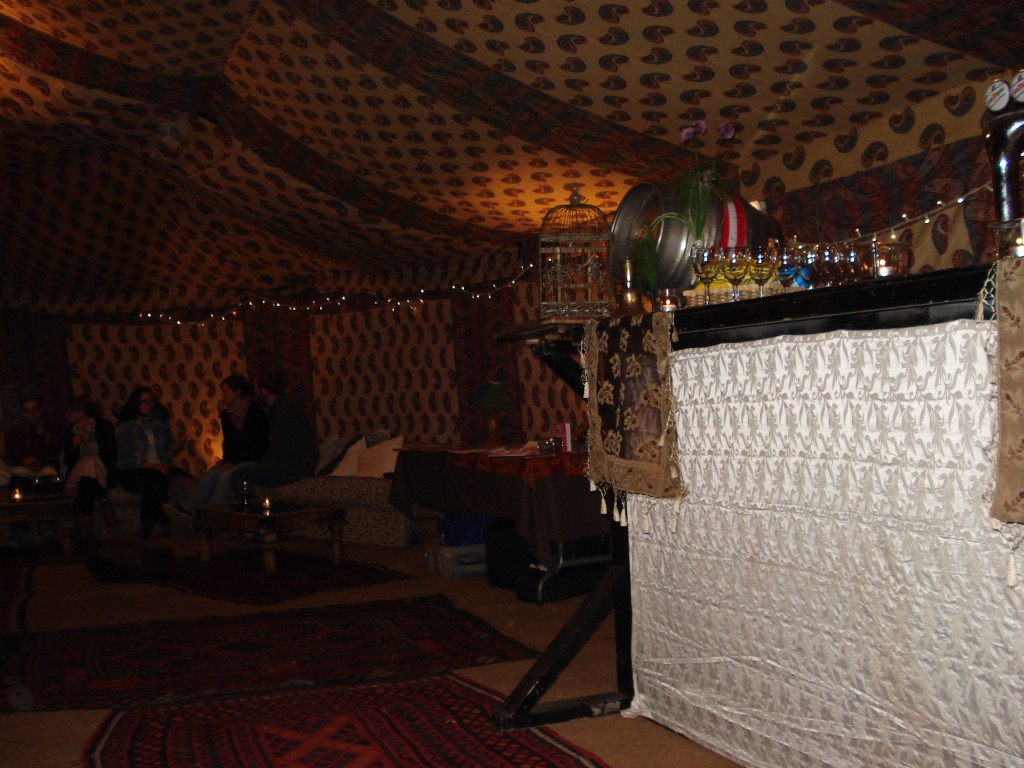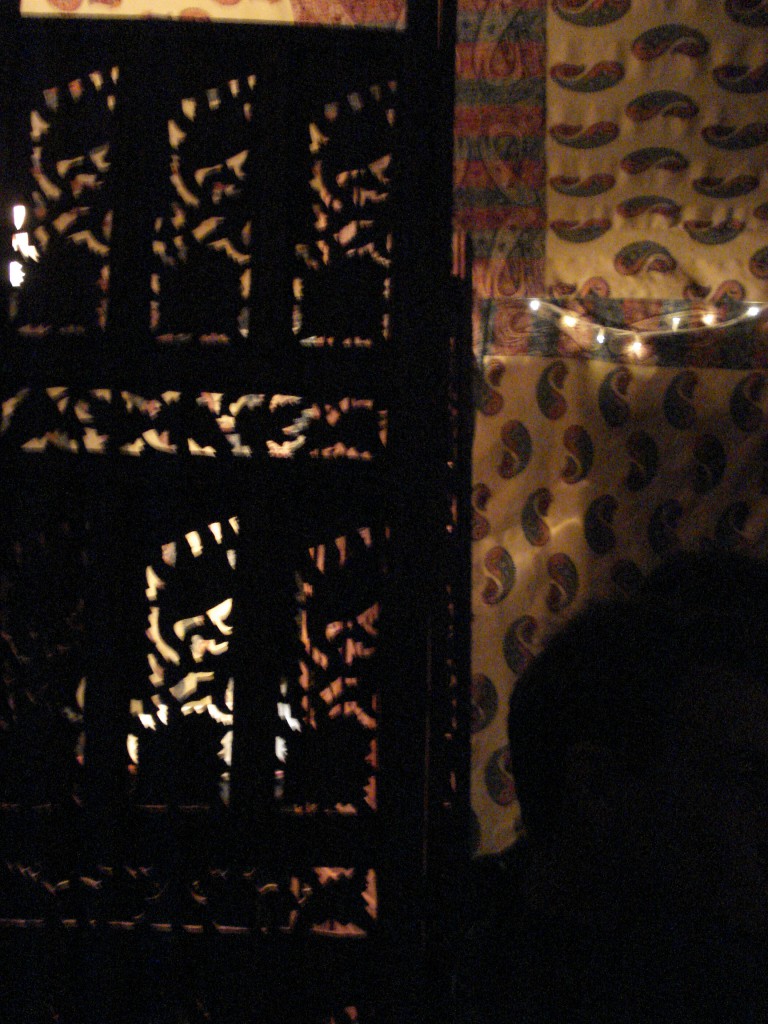 And so we watched Count Drachma (who played mostly South African folk tunes),  Ben Walker (who had a great tune about wanting to be Hugh Fearnley-Whittingstall (because basically who doesn't love the guy?) and finally the Ralfe Band featuring new legend Washboard Mickey.(see if you can spot the washboard in the below).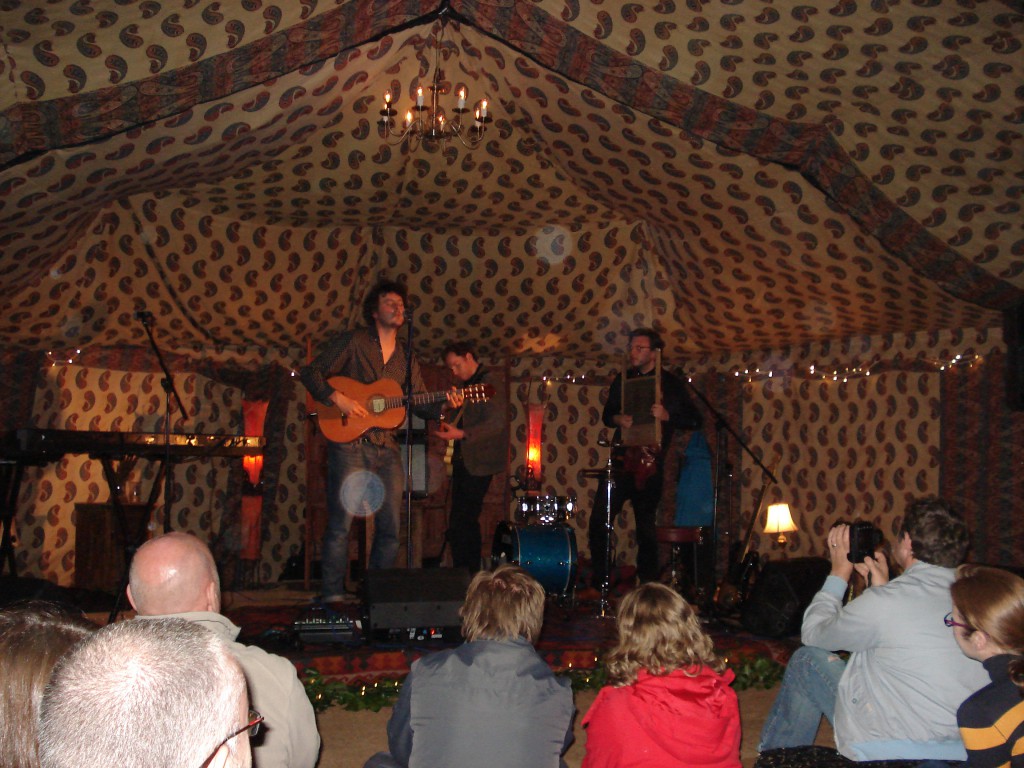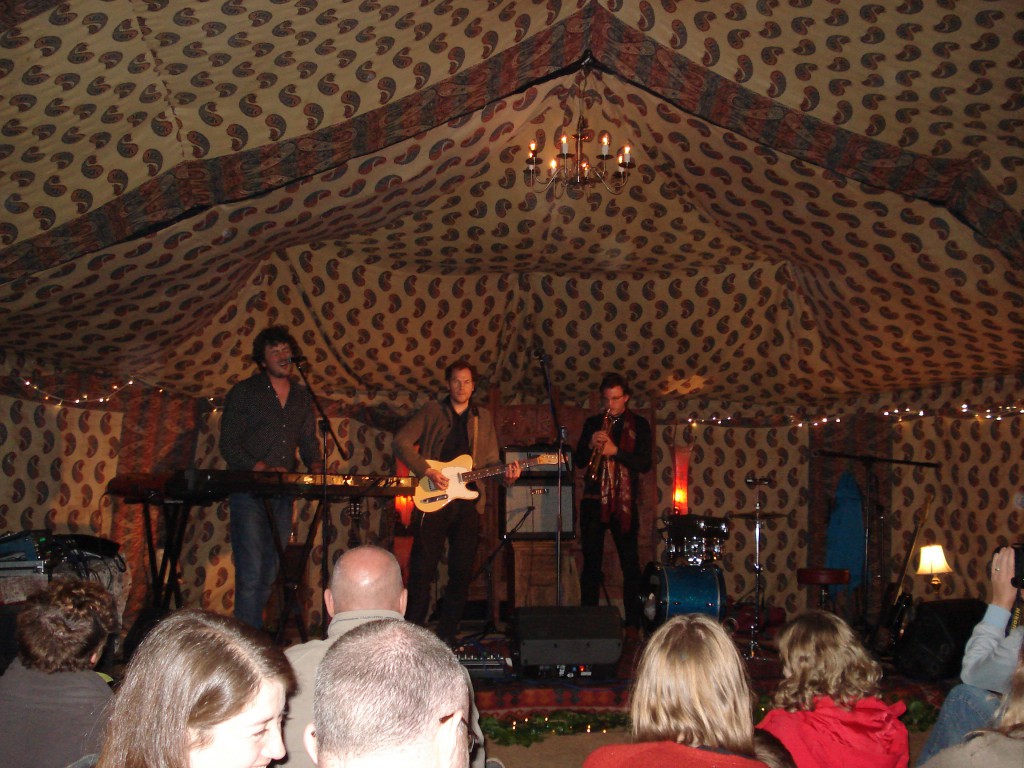 I bought the new Ralfe Band album son be wise on Vinyl and am listening to it whilst writing this post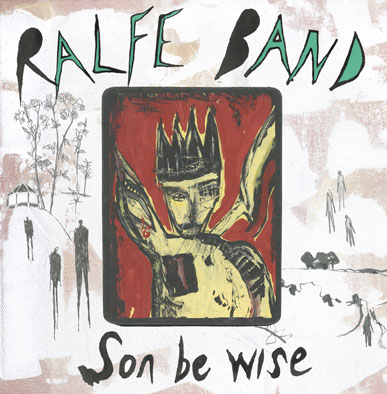 (favourite song so far Ox, closely followed by Barricades and Come on go wild, would very much recommend the whole album though (& new single come on go wild is available on purple vinyl!)). It was a magical evening, thanks to all those who played and of course Irregular Folk!