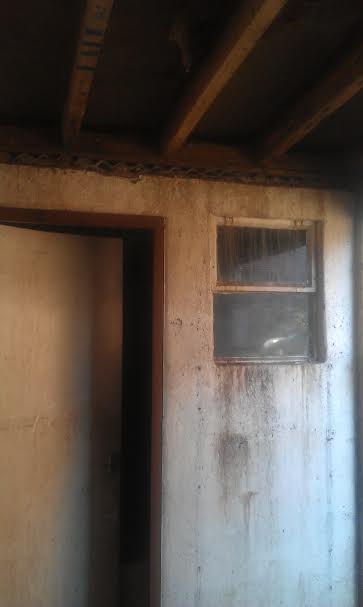 The not very nice looking building in the above picture was our old shed. It was breeze block built and had the dreaded asbestos on its roof. Originally it was linked to the kitchen by a lean to but unfortunately for us the roof on the lean to had been put on back to front and so it started to let water in badly. This summer we have been slowly dismantling the lean to (which was not that hard as it was mostly wood & mostly rotten) but after that was done it was the sheds turn. As you can see it was definitely time for it to go.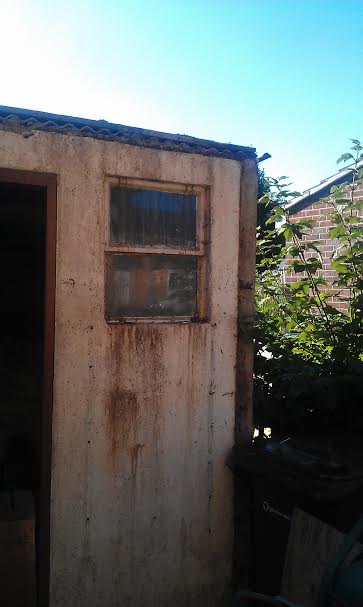 Our first task was to take off and safely dispose of that pesky roof (safety masks were needed and a specialist disposal firm). Once off Jam started attacking the walls.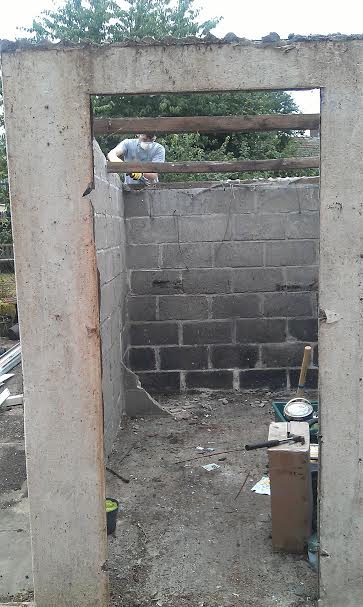 And once the top bricks were off and we had worked out there was steel mesh reinforcing the brickwork it was a bit easier. After a weekend of hard slog we had this: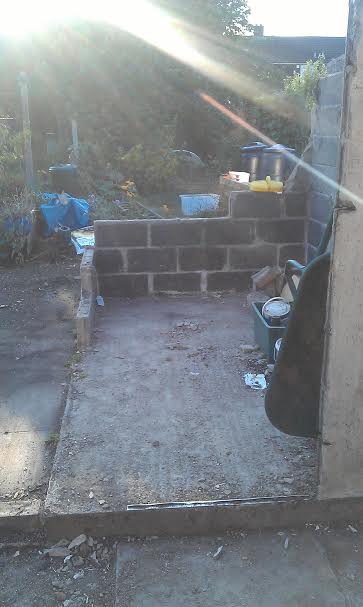 Which left us to finish the rest on the bank holiday: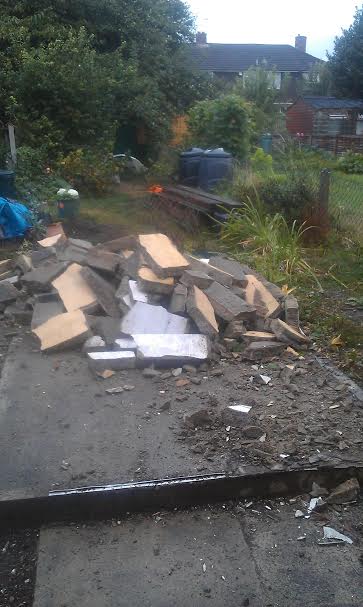 We used a wheelbarrow to move the rubble to the front of the house where we loaded it into a skip. I don;t like waste of any sort so we made sure our skip came from a 0 waste company, they will empty the contents & sell on the rubble for hardcore meaning that even our crumbly old shed gets a second use as something new! Bye shed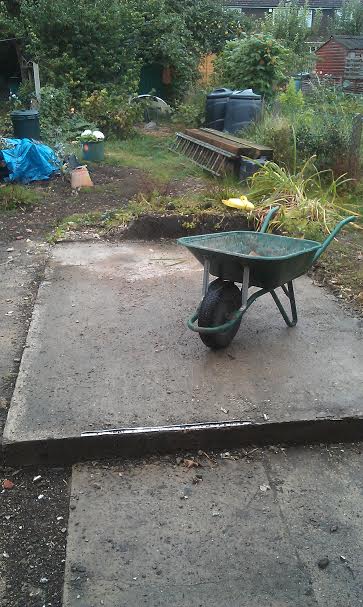 And now the really hard bit putting up the new to us lean to (sourced 2nd hand from ebay). I have visions of a light filled space where I can show off my glass panels & plants, we'll see how close we manage to get!