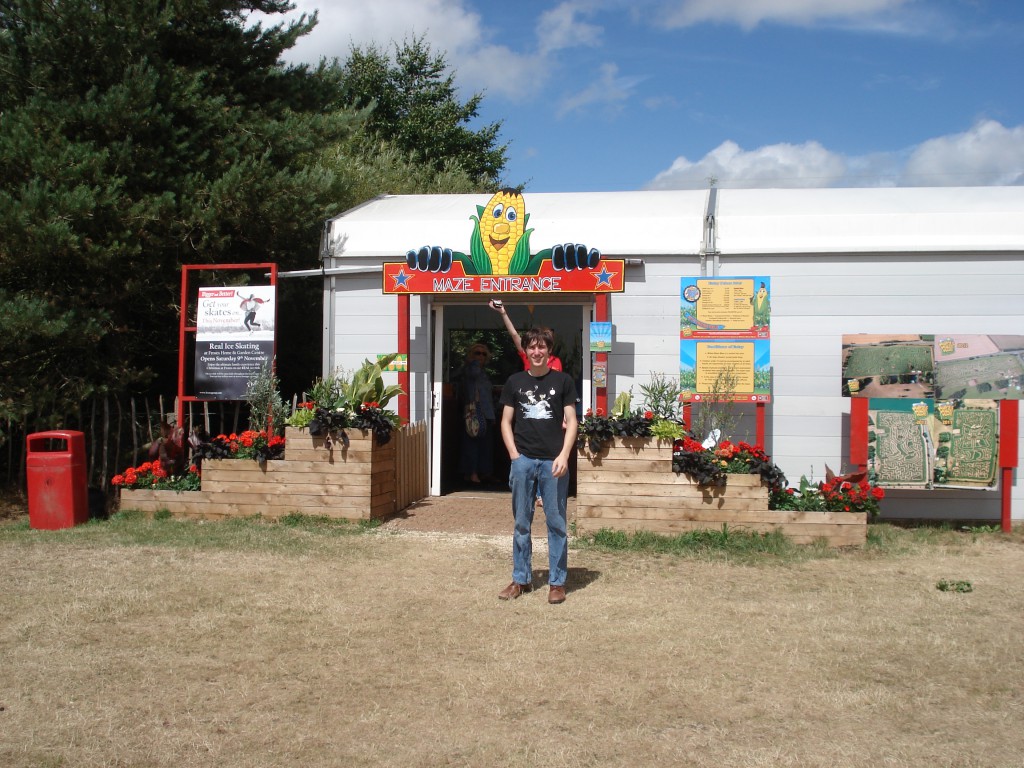 So today we headed off to Millets farm to tackle their maize maze, before we went in we were given a large red flag so if we got really lost we could wave it and be rescued.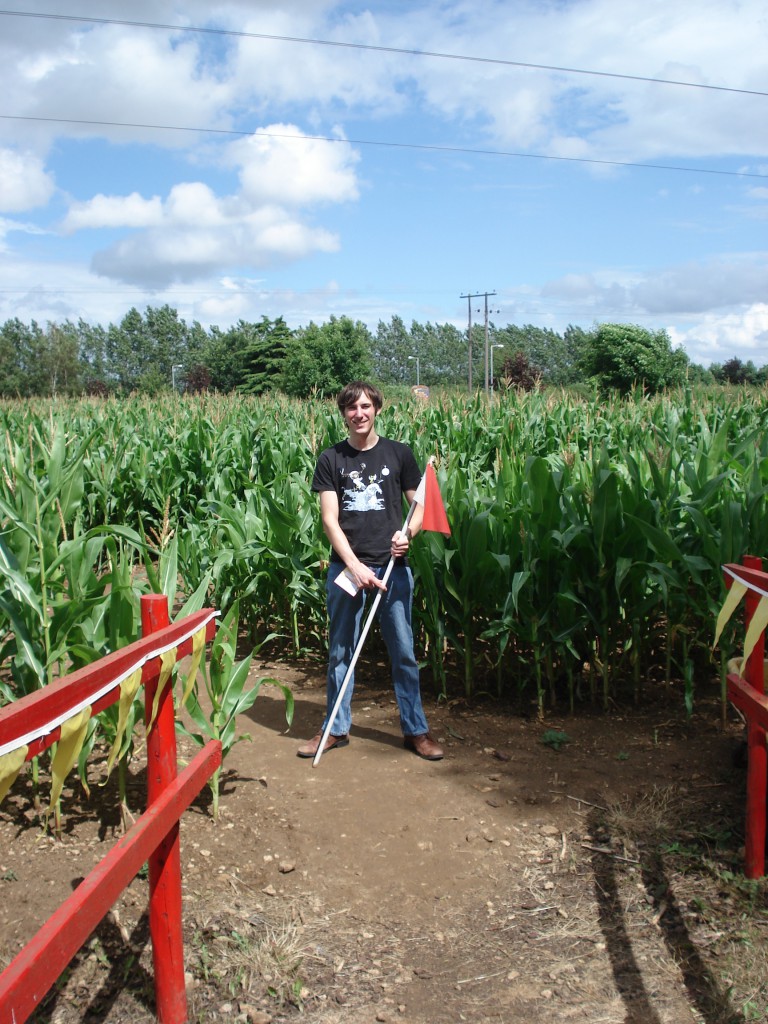 We decided to start small and started in the fairy maize (nice and small with quite small corn). There were 5 different coloured fairies to find, each one had a finger paint.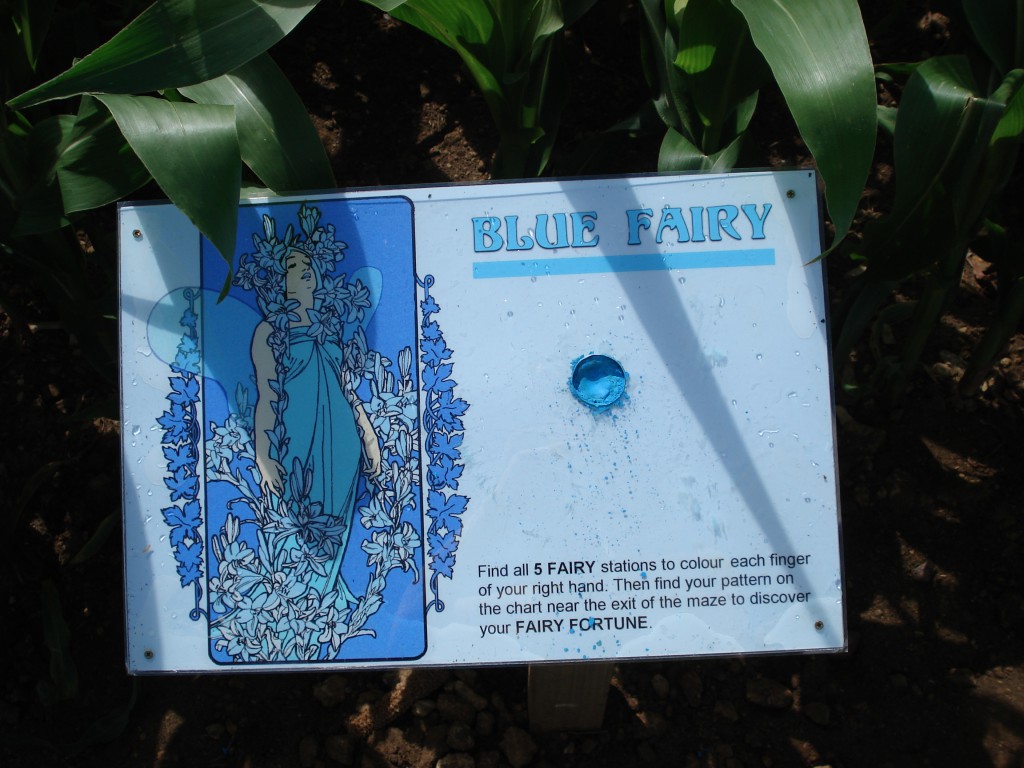 Once you had a hand full your fortune was revealed (based on which finger which colour was on). Here we are having found all fairies!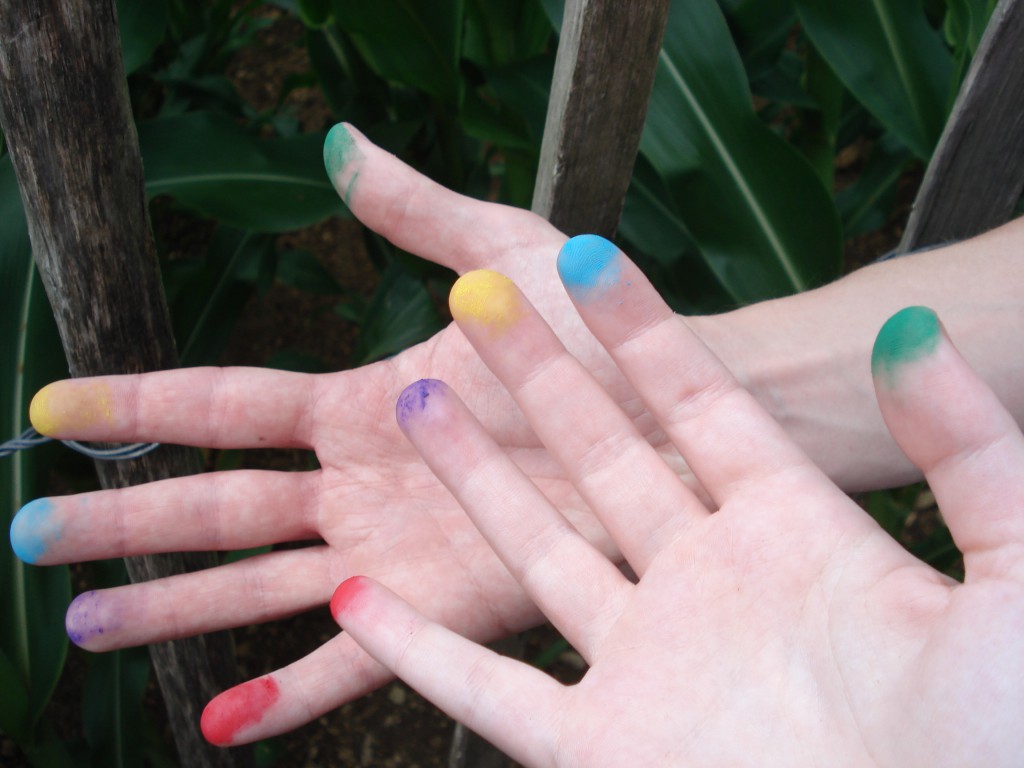 Then it was on to the big maze, in this one as you can see the corn was MUCH bigger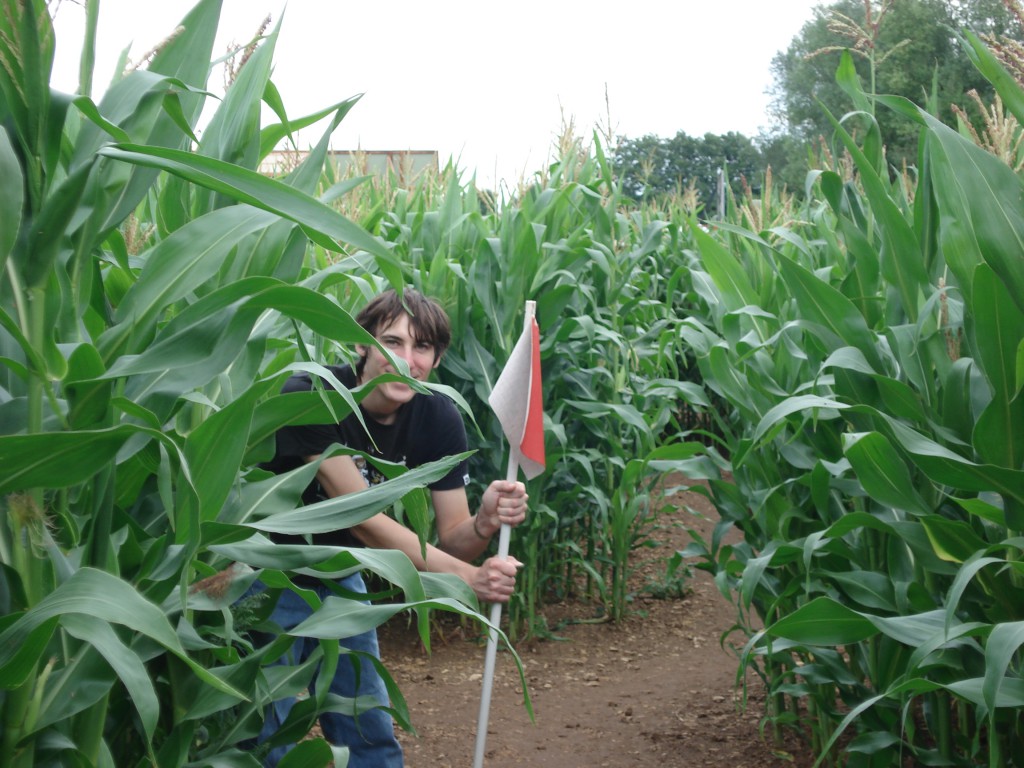 We managed about one third of the maze before my knee started hurting so we made our way out, but the day wasn't over yet.I spotted my favourite fairground ride in the car park so Jam and I had a ride on some horses.
Yey fairground days!