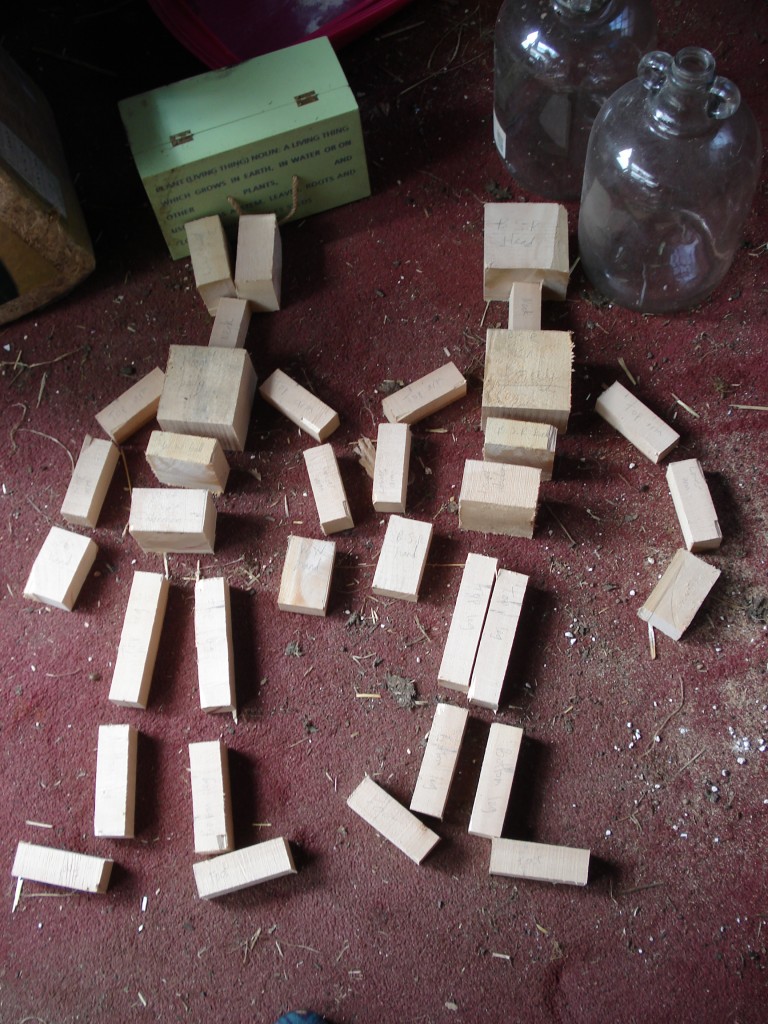 I bought the wood for my puppets a couple of weeks ago, but we've been so busy I haven't had time to start carving them. With the puppet challenge finishing at the end of this month now would seem a very good time to start! First order of the day was to create a scale drawing. My trusty book was unfortunately pretty vague on scale, I only had one photograph to go on and it was this.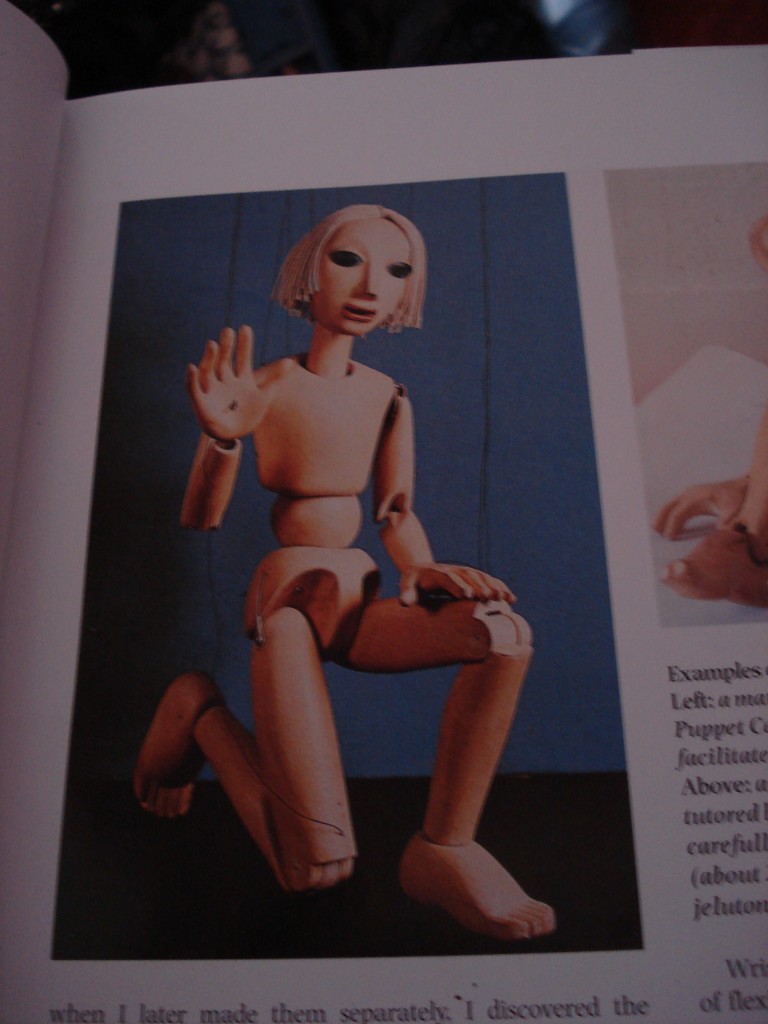 From that I managed to get a few measurements to make this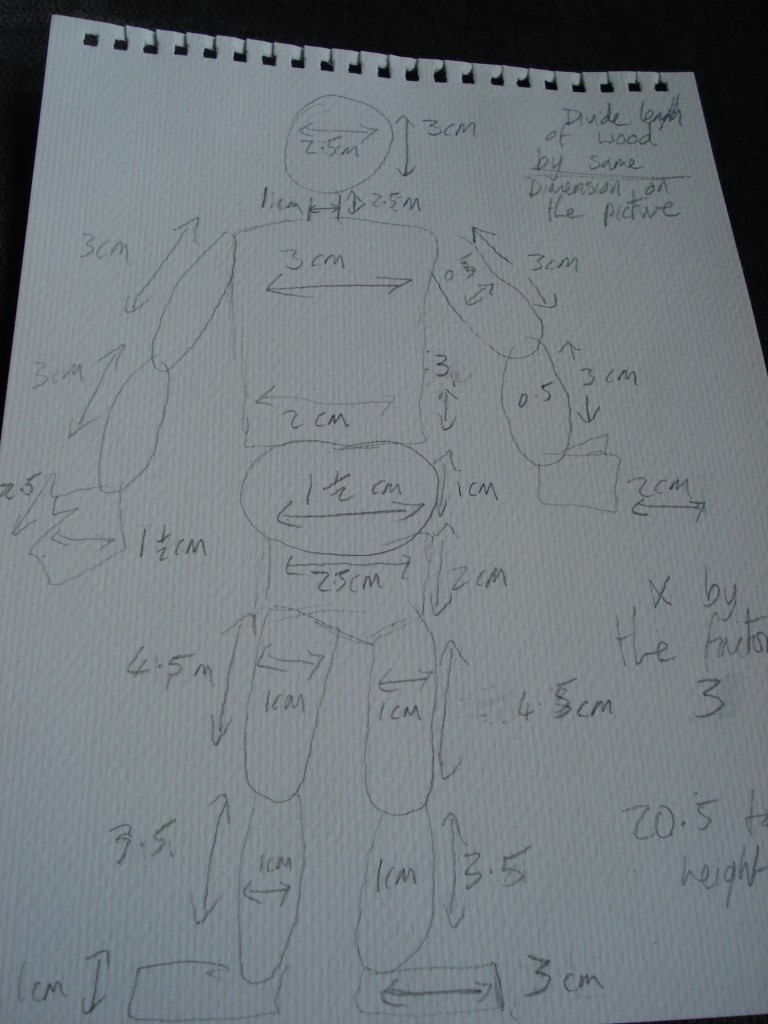 With a scaling factor of 3 that made this which was my final measurements
After a lot of marking up and cuttings I was left with all my bits, and so now comes the hard part, carving & sanding into shape. I've started and completed 4 feet and a lower leg, hoping to get another couple of lower legs done tonight (down side of doing 2 puppets you have to do everything twice, or if its limbs 4 times) and then turn my attentions back to the boar until I can get the fixtures to start fixing my puppets together! (and more sandpaper, definitely underestimated the amount of sanding I needed to do!).