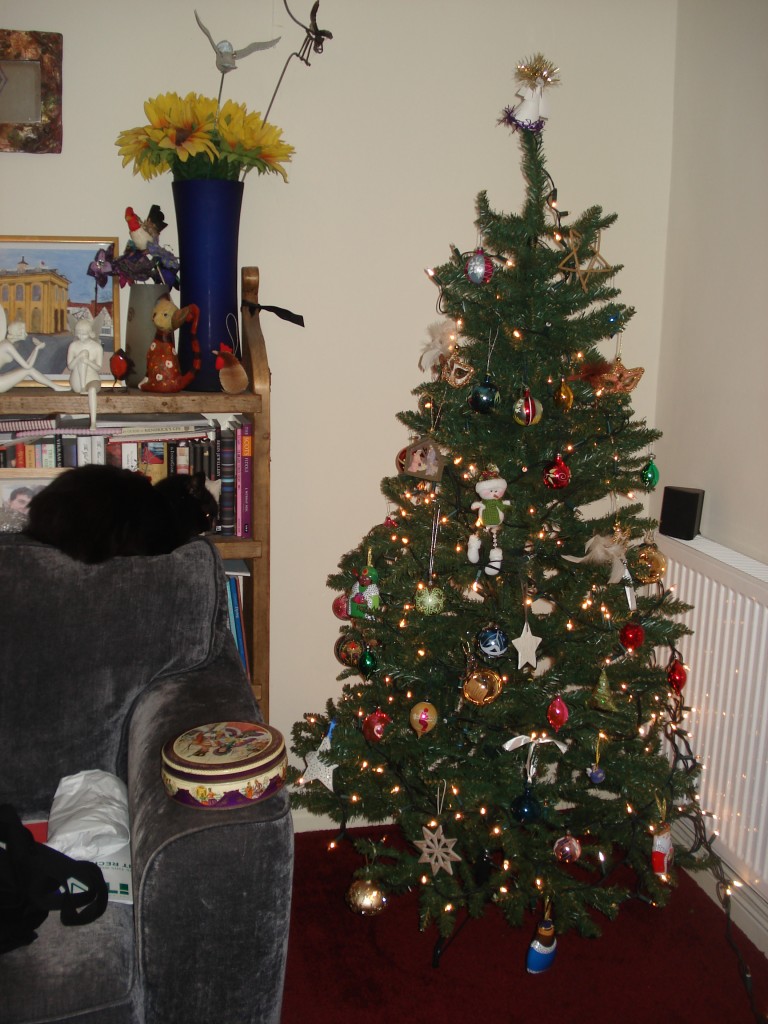 We are enjoying the final days of the Christmas holidays here at Castle HQ. Jam and I have been enjoying lots of relaxing as well as getting a few important house jobs done. Earlier today we stripped the first wall in the kitchen (the walls are being painted the 2nd sample – the greenish colour but we are still searching for tiles)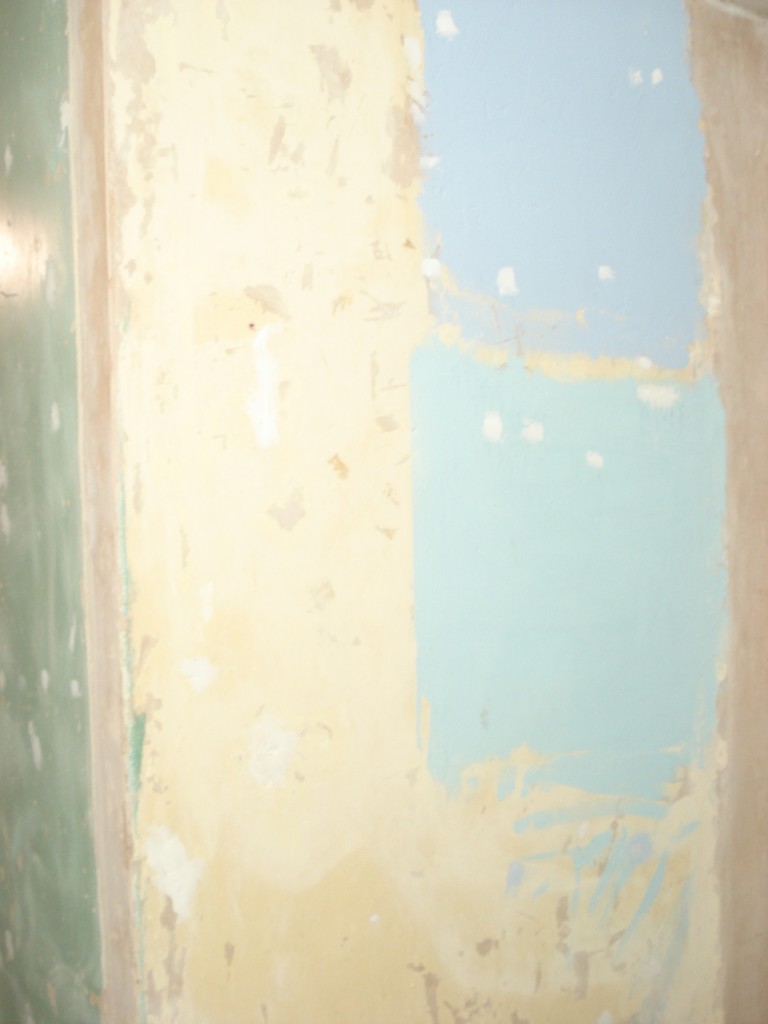 as well as helping with the kitchen redecoration I've been adding more feeders and shelters in the garden for our local wildlife to enjoy. For Christmas day itself we had Jams mum to visit, roast Salmon with Christmas veg was the dish of the day and I also cooked up a last minute Christmas cake thanks to this lovely recipe. It turned out really well so will definitely be copying it in to my recipe notebook:
Yum! Over the days off I've also made good progress on my lace scarf.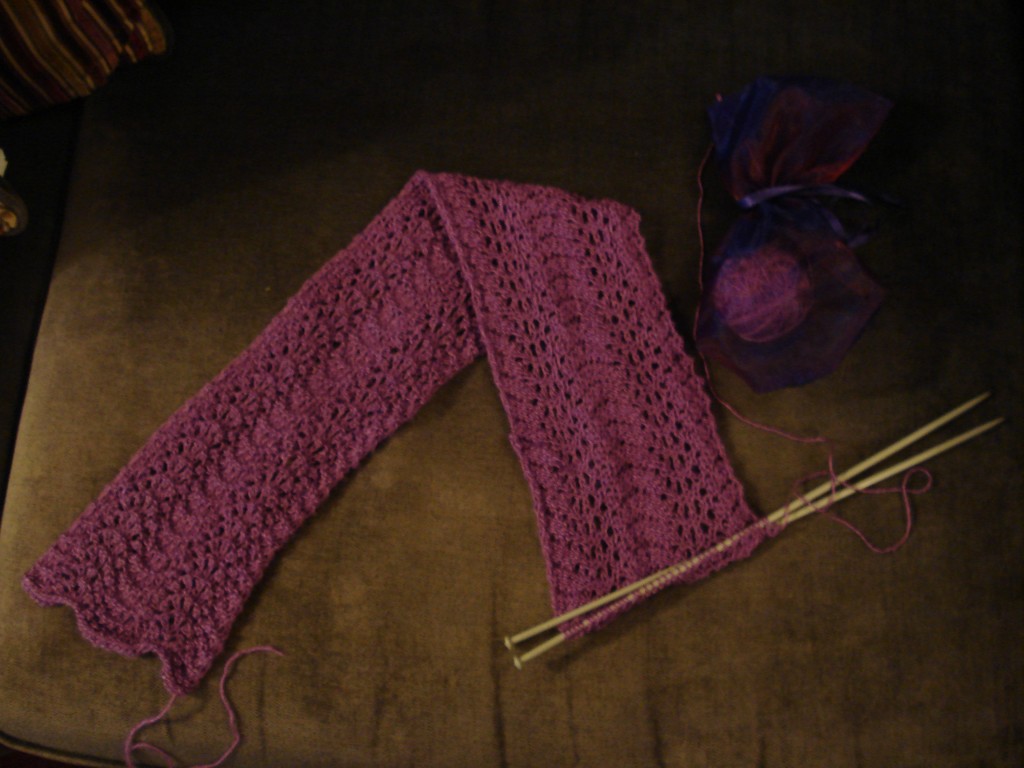 Jam bought me lots of lovely Terry Pratchett books for Christmas which I've also been enjoying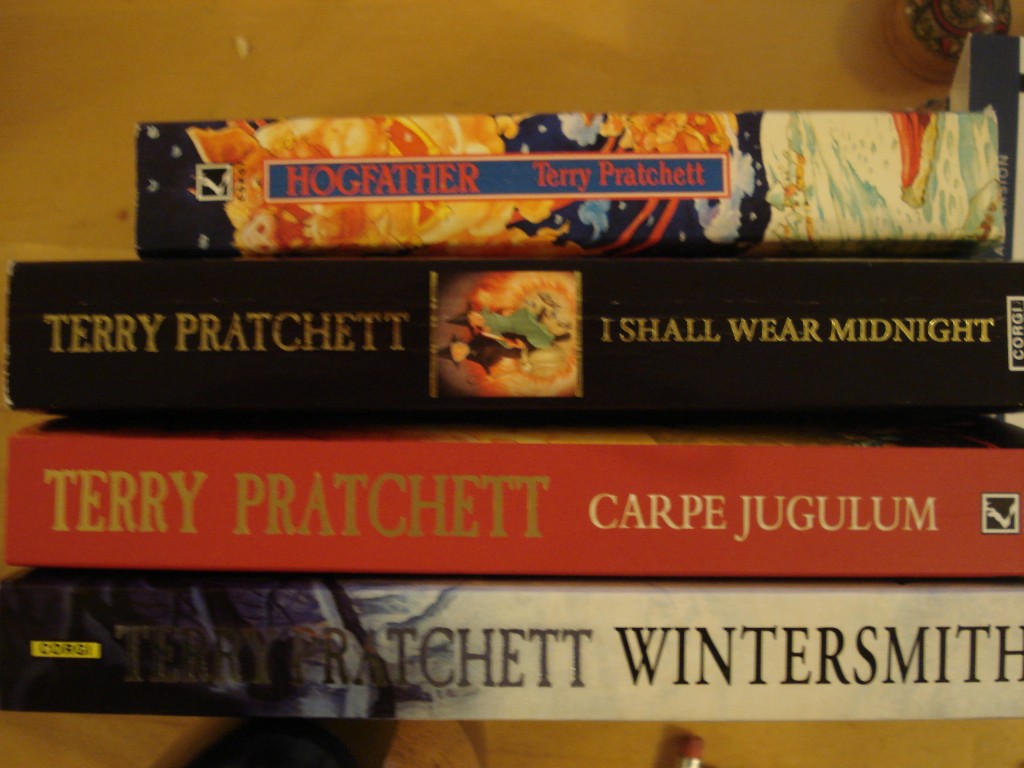 As well as testing out my new hedgehog jumper (a christmas present from Jams mum)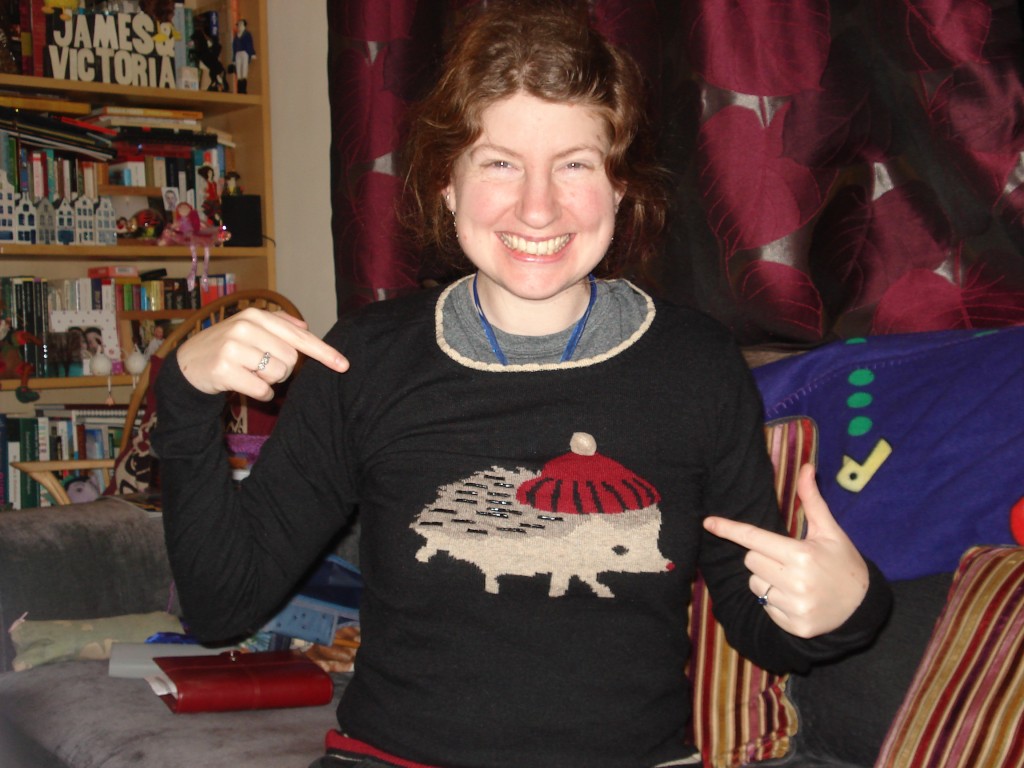 Hope you've all had a good break? I'll be back in the new year with some exciting news!