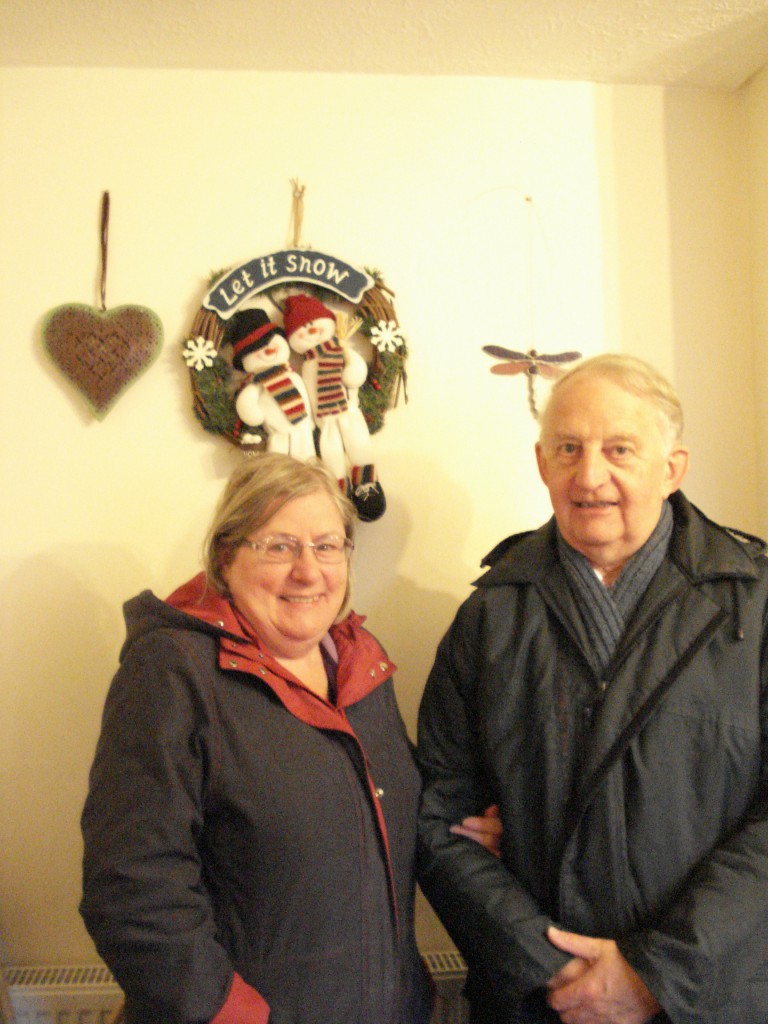 The weekend before Christmas Mum & Dad came to stay for a long weekend. The main reason (apart from to see us) was that for Mum's Christmas present I had bought her a ticket to watch the Showjumping at Olympia. When I was little (and horse mad) we went & every year since I've watched the highlights on the TV hoping to gone  back, so this year we did (as I was buying the tickets this time I decided to go for better seats so this was out view, right next to the TV cameras!)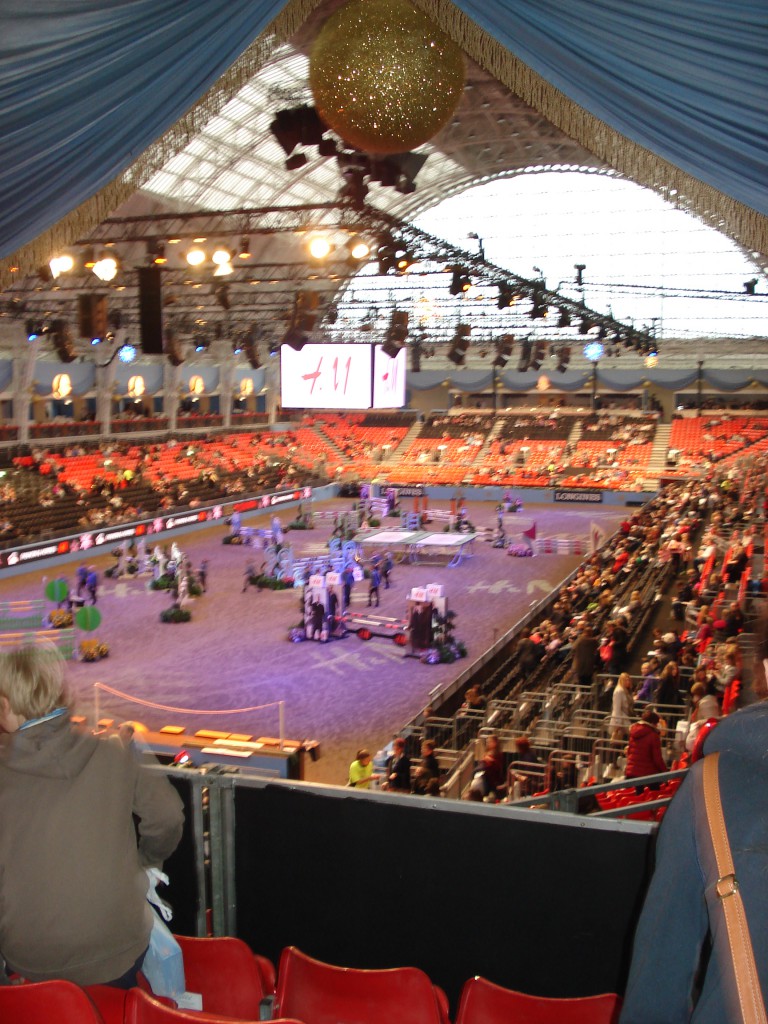 One of the first events was the Shetland pony grand national, the ponies are tiny but get little brush fences just like the real grand national & boy do they go for it.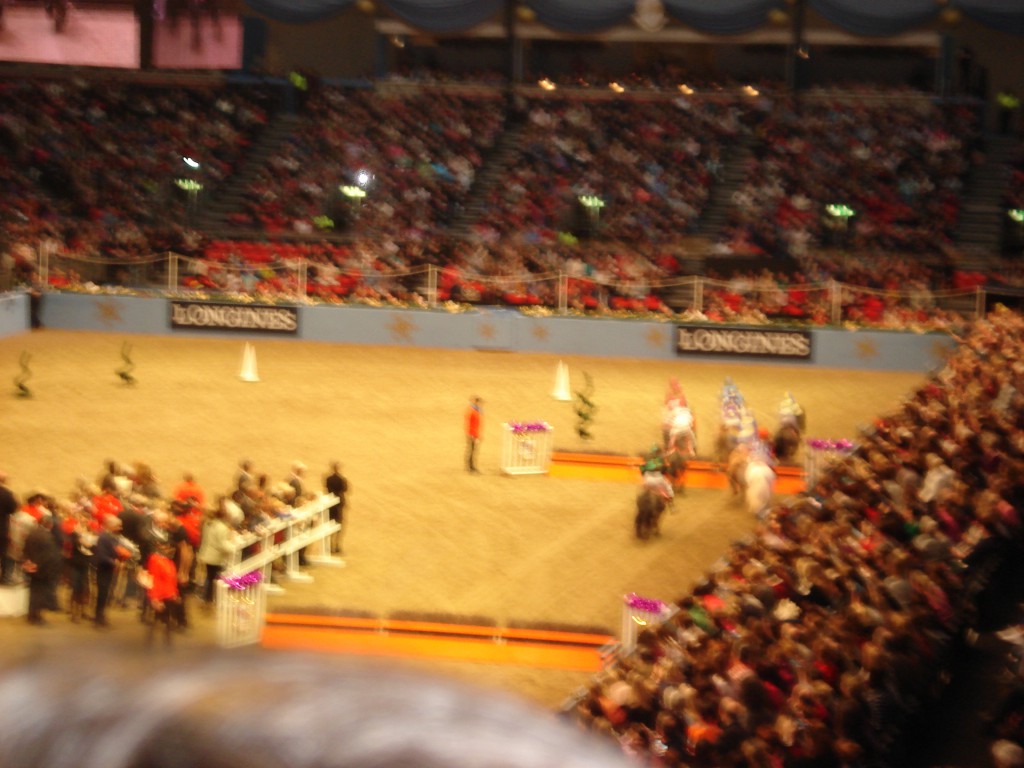 After that it was the pairs dog agility (sorry no pictures they were just too quick, but I am pleased to report it was won by a collie and bearded collie partnership)  and some beautiful dressage before the showjumping started in earnest. First was the junior class.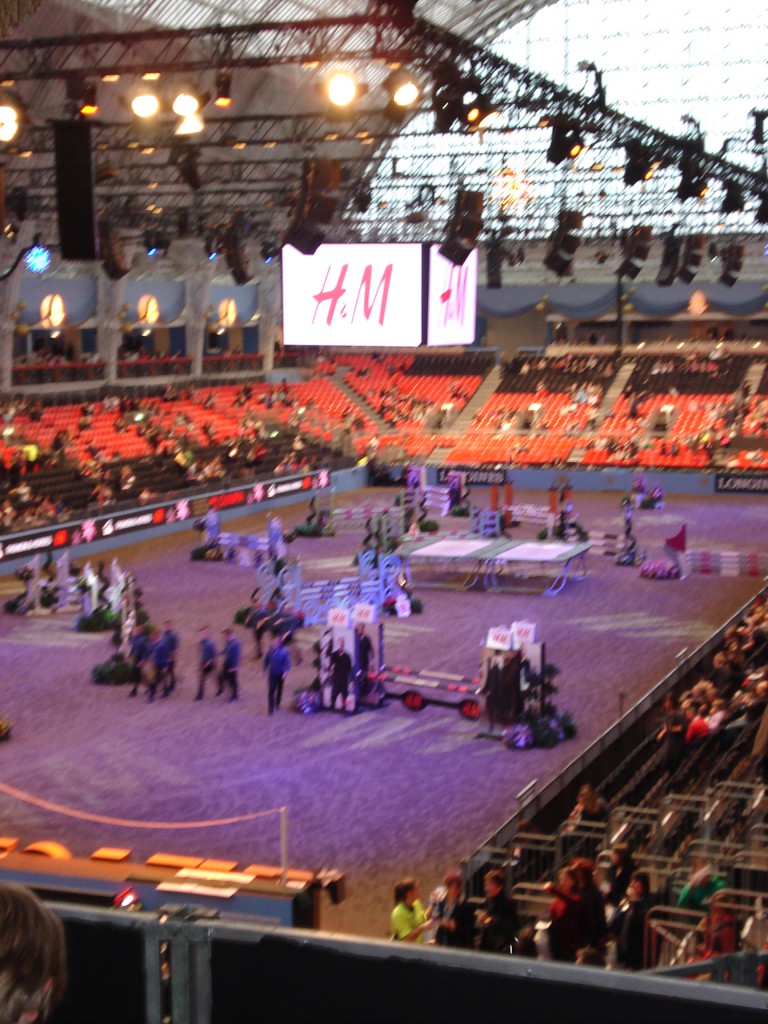 All the riders taking part in this were under thirteen, riding ponies and British (the next generation of showjumping talent) & mum & I were very pleased that Megan Taylor and her pony Captain Nemo took first place (apparently this was Megan's last ride on Nemo as she has outgrown him & when the commentator asked her what she wanted for Christmas she said she wanted to keep him, I hope her Christmas wish came true!). Then it was on to the SERIOUS fences….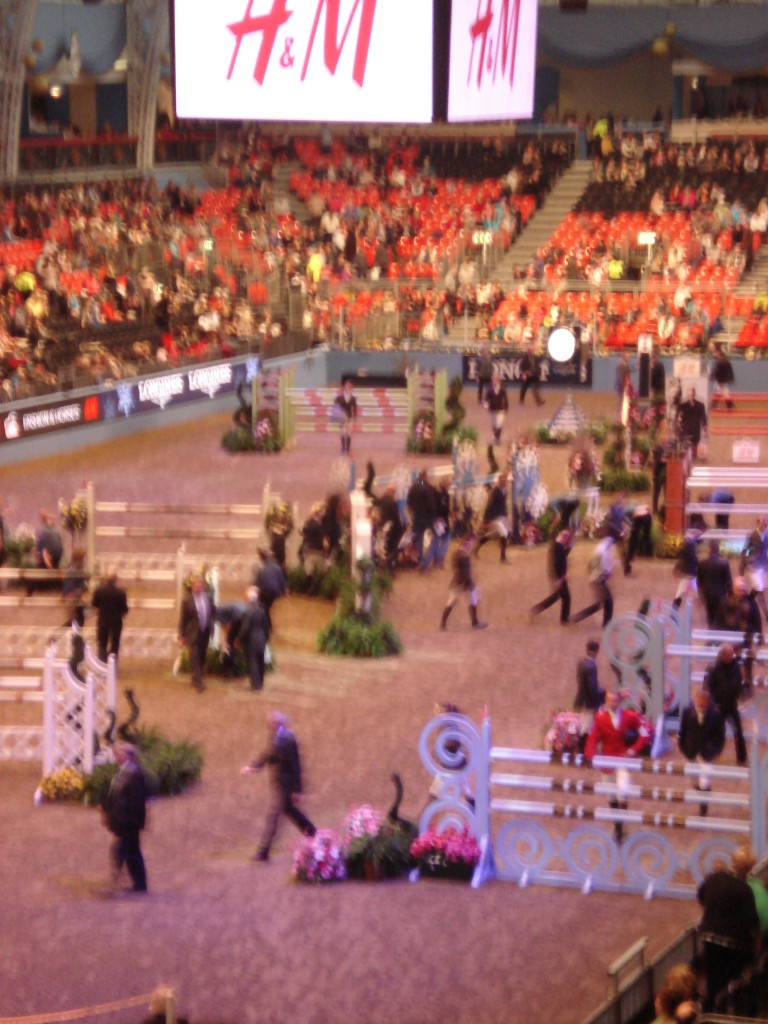 This is the riders walking the course beforehand, as you can see the jumps are huge! I had high hopes of a British win as the current top 2 showjumpers are British (Scott Brash is number one and my favourite Ben Maher number 2) as well as veterans Guy Williams, all three Whittakers (John, Michael and Robert), Peter Charles and Laura Renwick. Alas Triple x and Ben knocked 2 jumps over in the first round and although Scott Brash and Michael Whittaker made it through to the jump off victory was claimed by  Maikel Van der Vleuten riding VDL Groep Sapphire B with just 0.3 seconds deciding the top positions.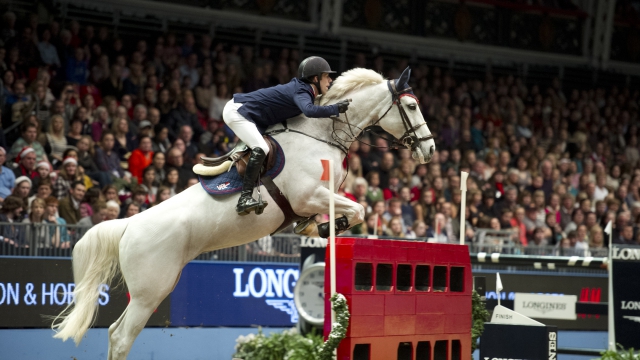 © Kit Houghton / Olympia Horse Show
After the prize giving all that was left was the Christmas finale and then it was back to the tube station and home. Thank you Olympia for another stunning year, I hope to be back again soon.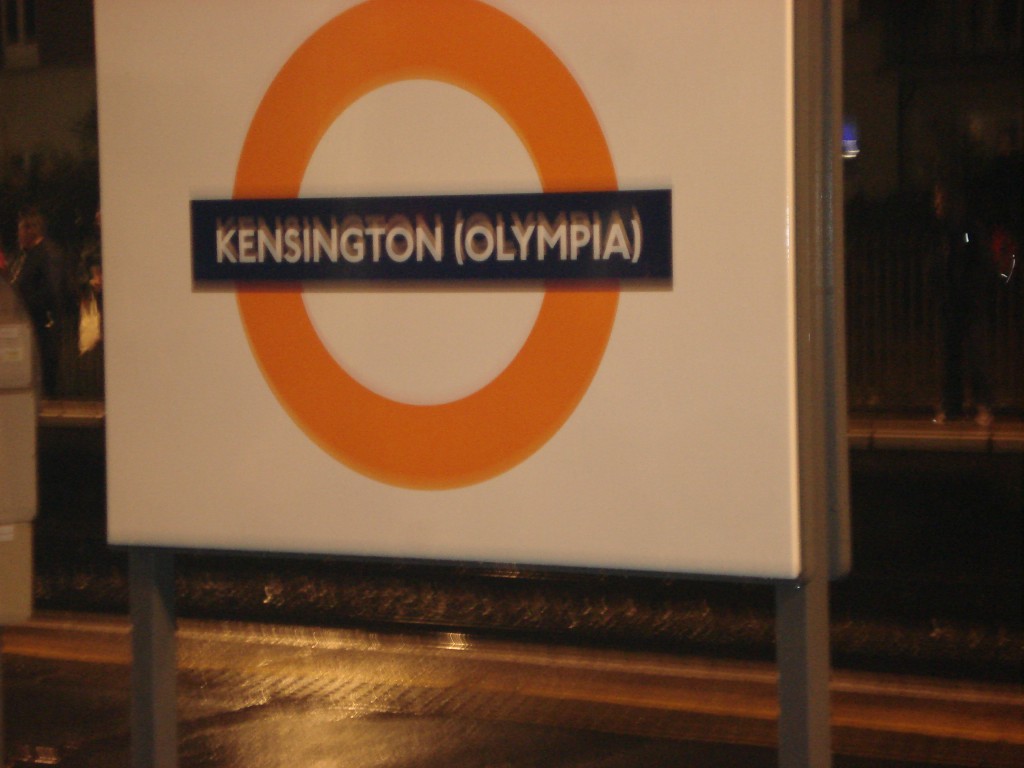 Note: Having watched the highlights from the final day today it seems Ben Maher & Triple x won the final class of the weekend the day after we were at Olympia. Massive congratulations to both of them!