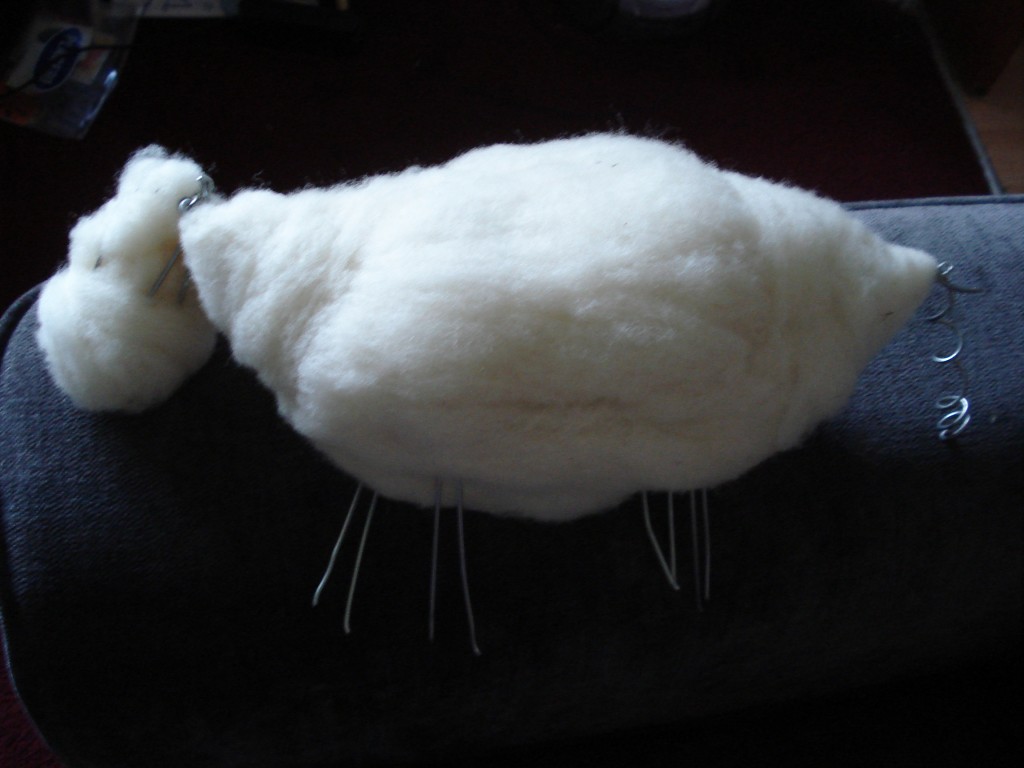 what you see above is my nearly felted wild boar, since I took the above photo I've added his legs & the only things left to do to him is ensure all the felt is tight enough before dying him dark brown & adding his strings.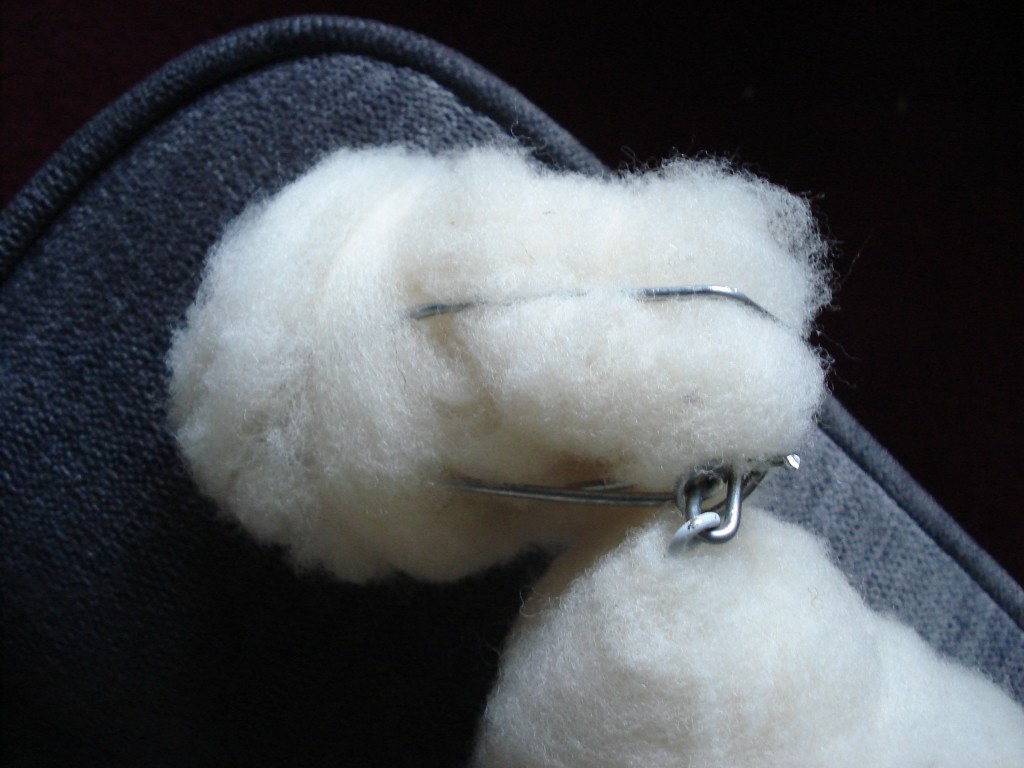 The head above shows how I decided to do the joints in the end, the whole of the felt is built around a skeleton  of coat hangers which are looped around each other when the body parts meet. This has let me felt the body parts individually so they can move freely of one another. Progress on Sir Rylas & Wild woman is slow but steady, I've come to the realisation that I might not get them done in time for the deadline but they are small enough to carry to woodschool (unlike my lion relief) so I'll carry on working on them until I'm done. We've been doing quite a bit of work in the garden. Jam has finished his custom made shelves for the shed.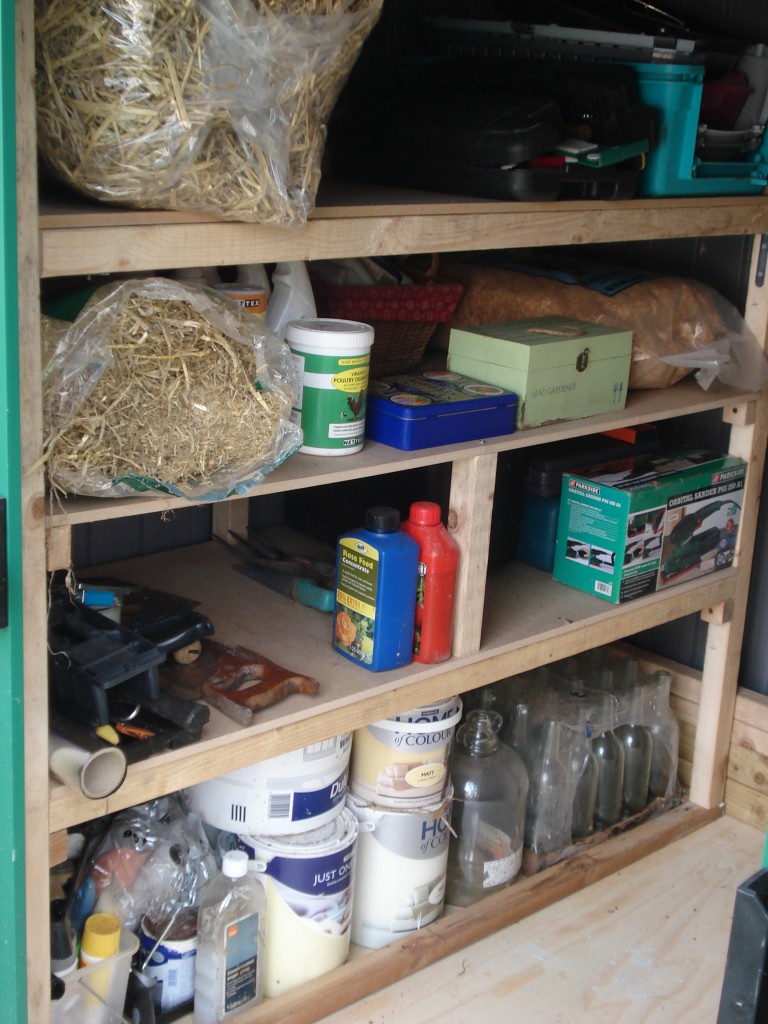 While I've been trying to sort out the planting aspects. There is a bed opposite the chickens run which they delight in digging in, we don't mind that its just the constant sweeping up of all the mud they displace, so we are going to build a raised bed there & hopefully grow herbs and seasonal veg in there. We bought the first couple of sleepers today but its going to be a slow process as the car can only hold so many at a time!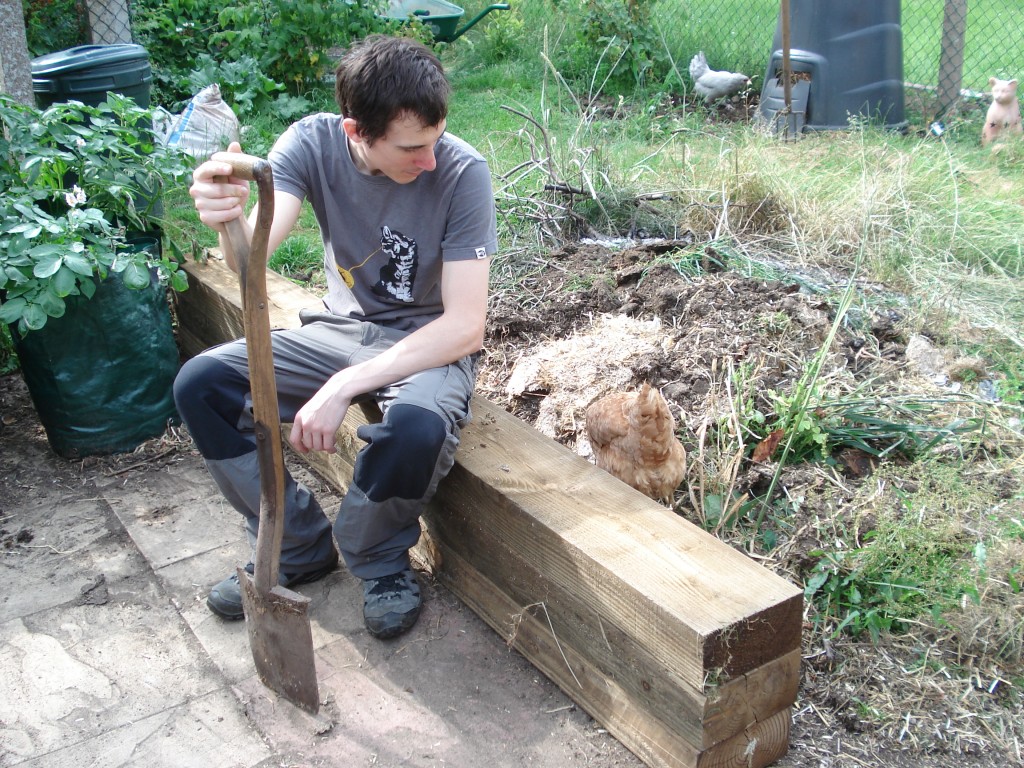 (That's Myrtle testing whether she can fling the mud over the sleepers, to our relief she can't!). This is our herb garden at the moment, as you can see its a little bit bijoux!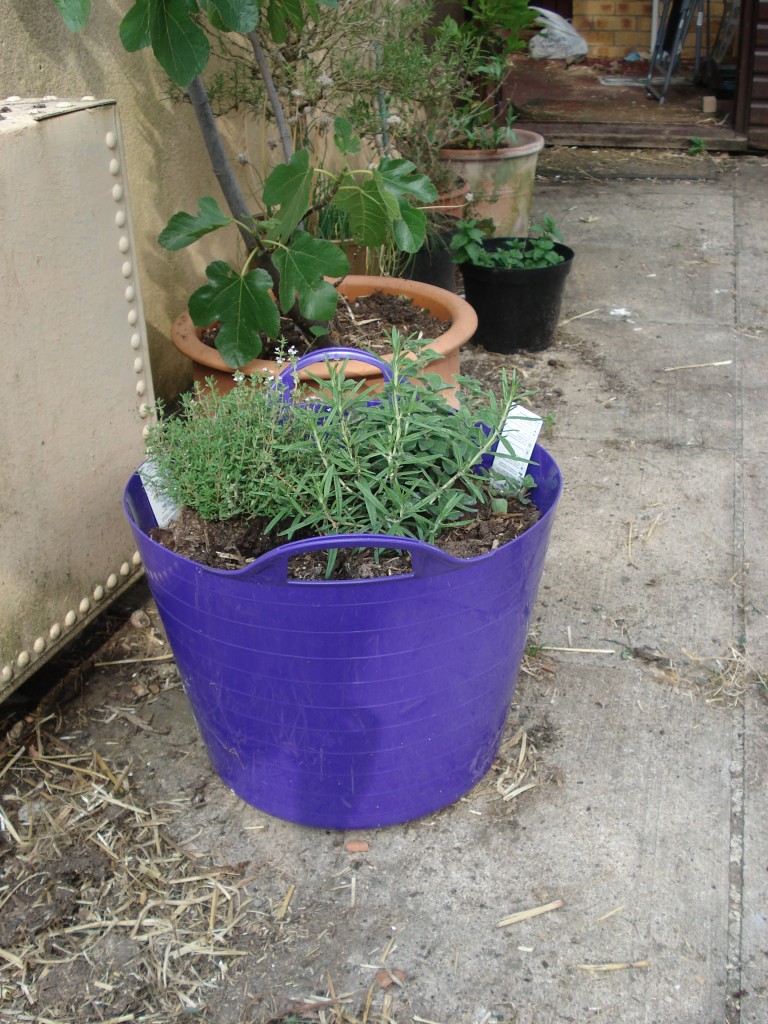 Mustn't grumble though we've been enjoying plenty out of the garden lately, we made rhubarb & ginger jam and this weekend took advantage of our raspberry cane bounty (usually the chickens beat us to it)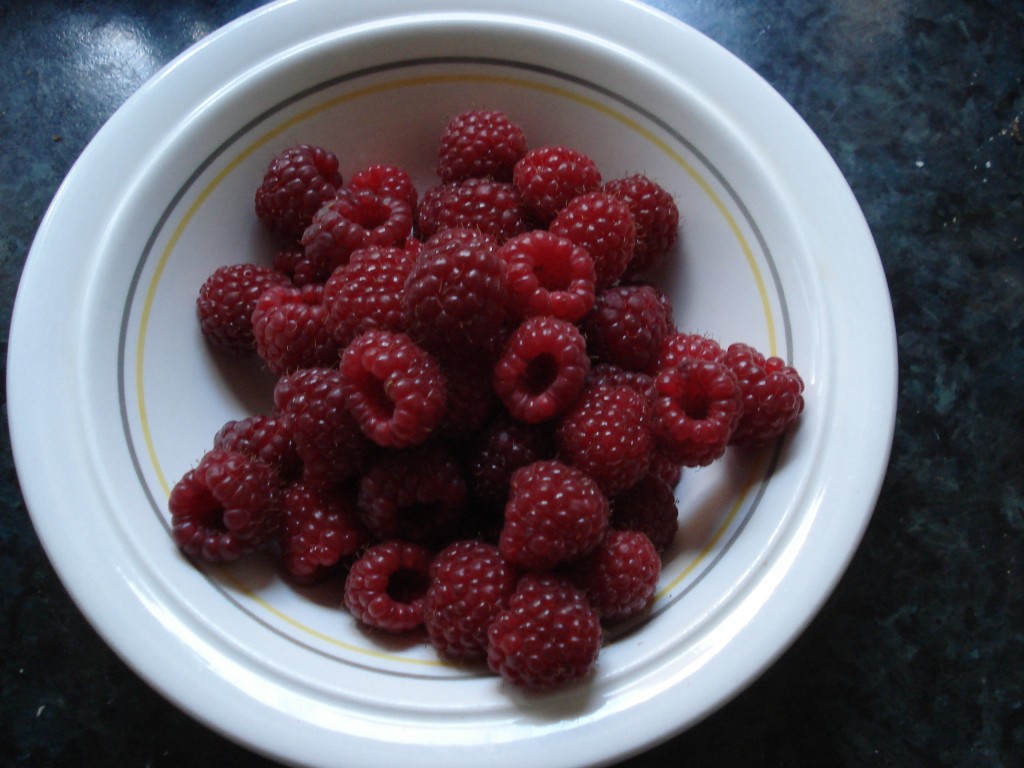 We got the sleepers from the fantastic Haynes of Challow (known for having beautiful chairs & currently they have a writing desk that I'm in love with but sadly we have no room for :-(. But they did have this trug, I've seen lots of these with fishmongers advertisements on them but never one for Hogwarts before, so this came home with us