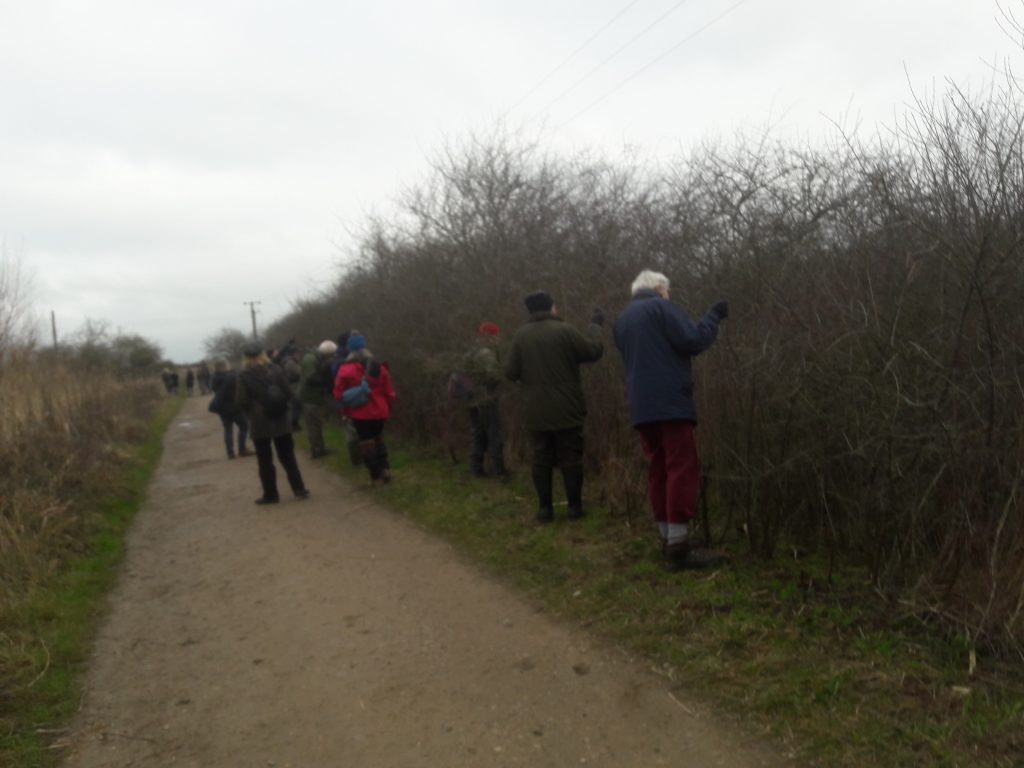 Every year I see the announcement that the excellent Upper Thames Branch of Butterfly Conservation are going out on New Years day to look for brown Hair-streak eggs. Every year you have to sign up before the event and I don't know how likely we are to be able to get up and make it out on time (New Years evening being a bit of a celebration here). Except this year we DID sign up and WE MADE IT to join approximately 35 of our fellow enthusiasts at the RSPB Otmoor reserve in the search for very tiny eggs.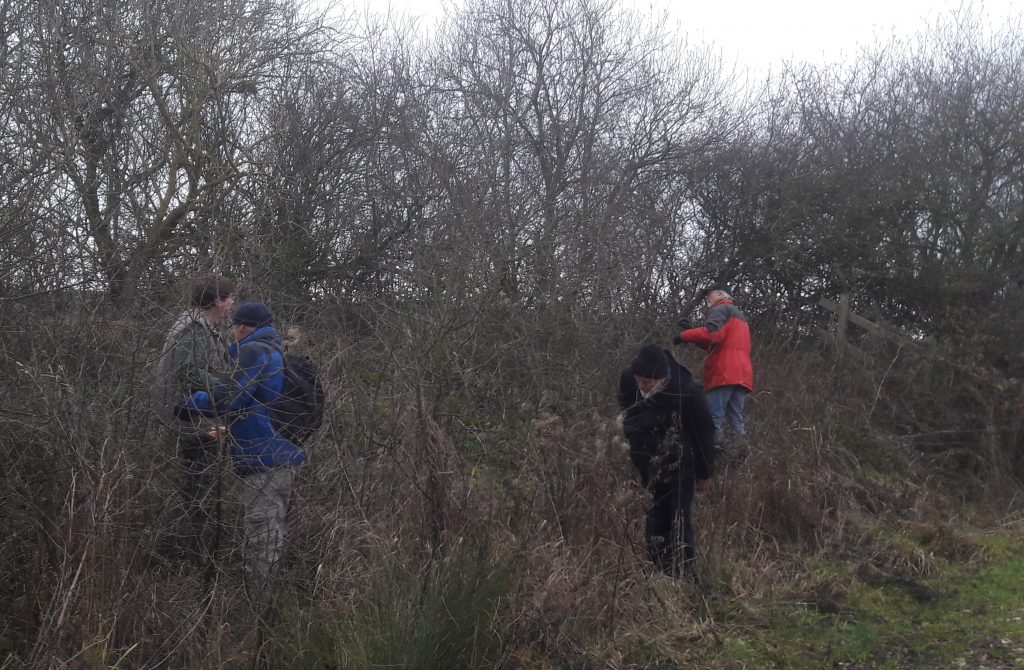 I was the first to strike eggs but the below are, you guessed it, moth eggs from the Lackey moth (easy to spot as they always lay them in this way around branches and in large groups).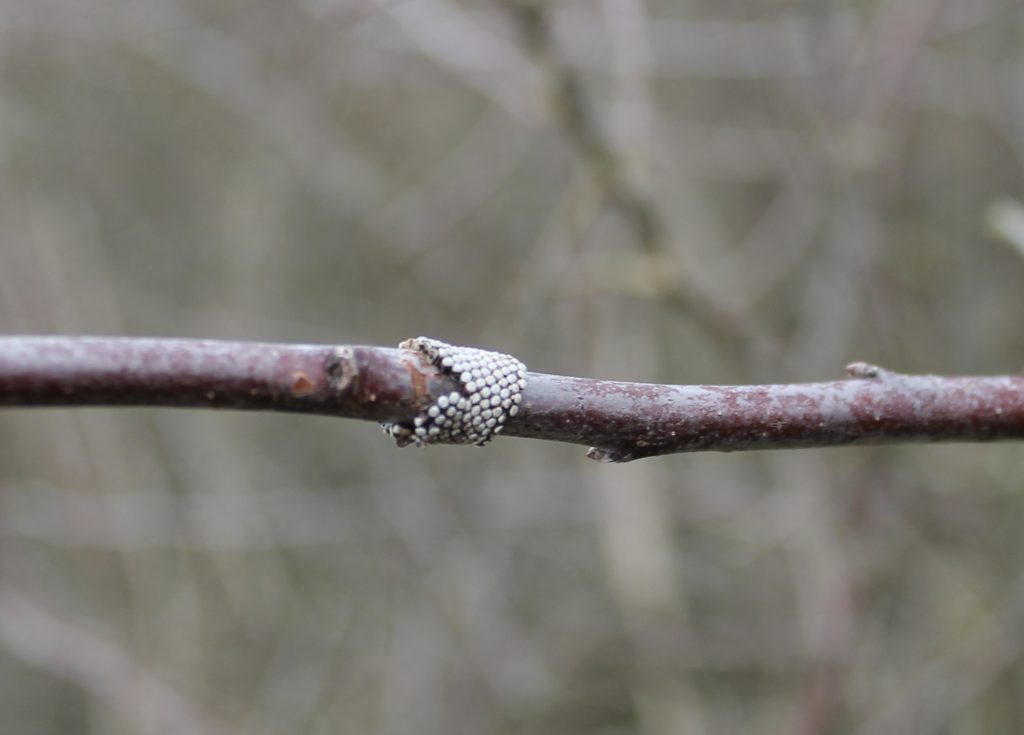 I had a few false alarms with bits of fluff but it was hawk-eye James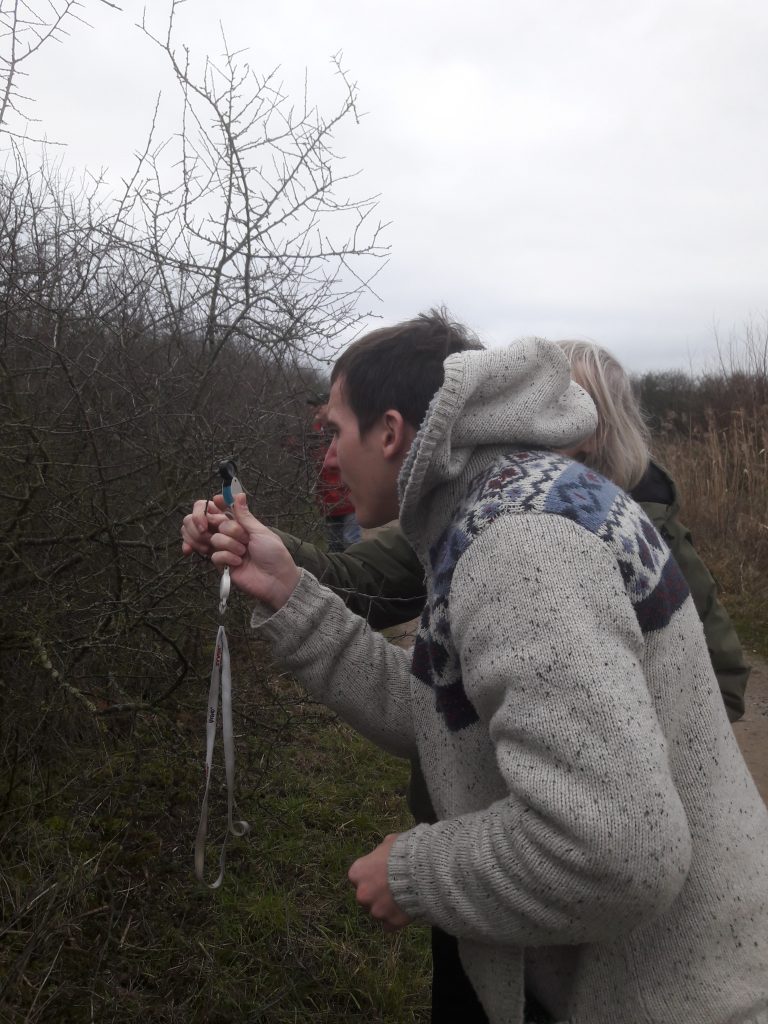 who found the real deal below (the white spots where the branch divides)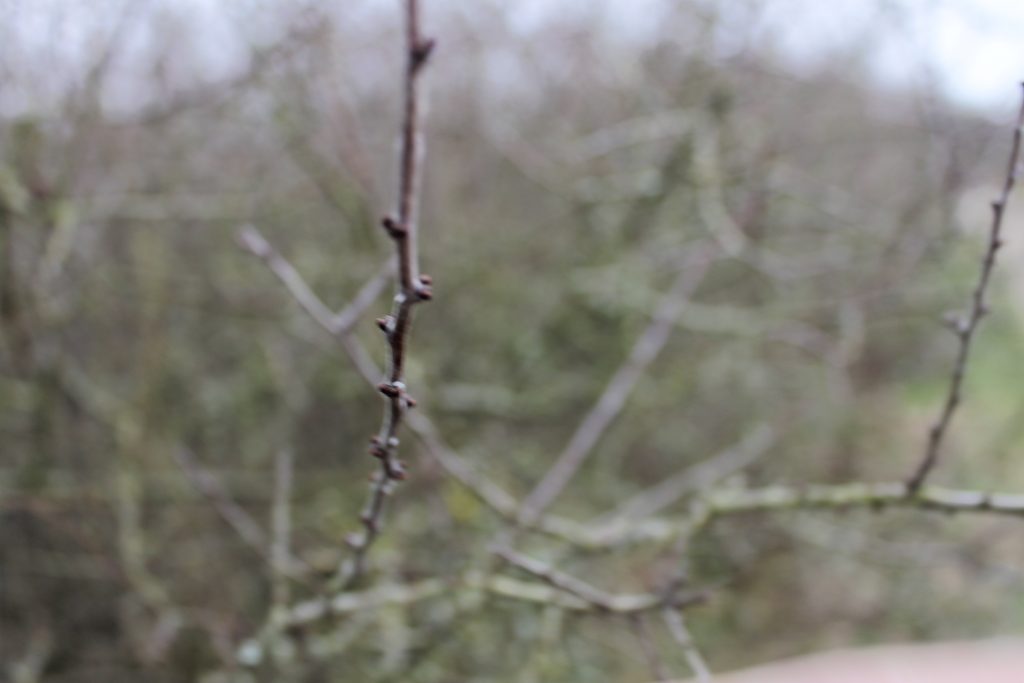 What a great morning out, we had a good count of eggs and we will definitely be back to see if we can spot the adults later in the year!