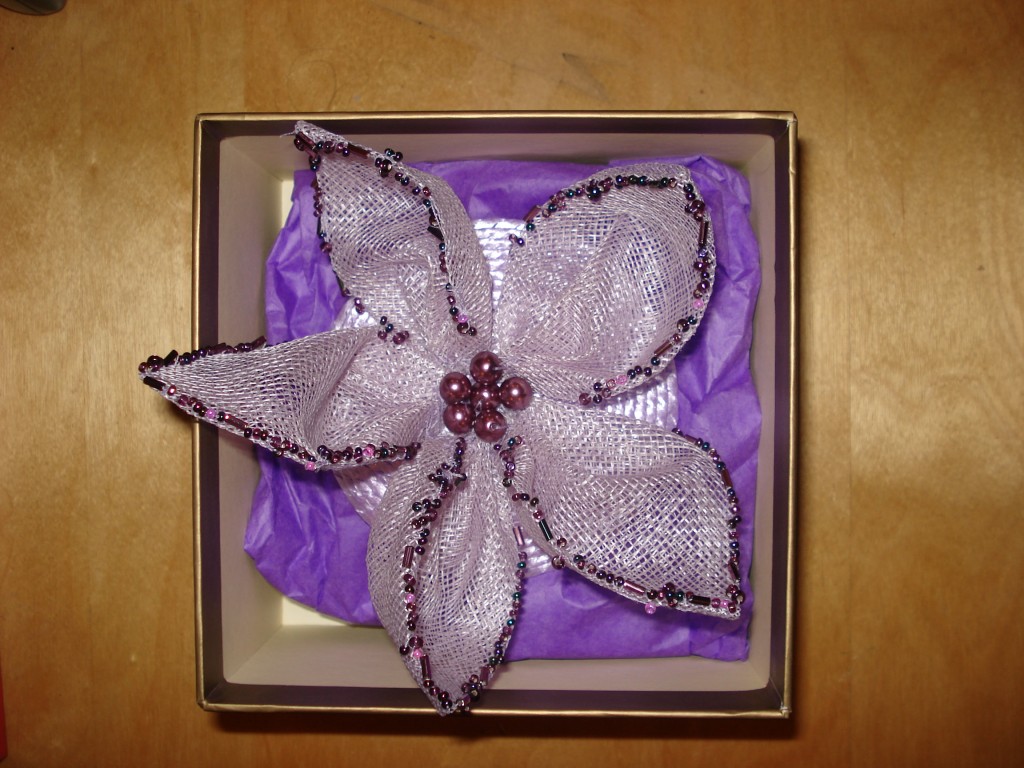 We are off to a wedding on Friday as Jam's cousin Adam marries his Fiancée Vicki (all the best people are called Vikki you see 🙂 ). Nanna O.B (Jam's nanna) has picked a very sparkly outfit for the occasion and mentioned to me a while ago that she would quite like a fascinator to wear as well. This was perfect timing as I'd just bought a book on fascinator basics so I set about ordering supplies. They arrived last week so after popping into the ever reliable masons for some coordinating seed beads on Sat and cleaning the chickens out on Sunday morning I sat down with all my materials, some very sharp scissors and a very thin beading needle to see what I could come up with. After  four hours-ish this sheet of Lavender Sinemay…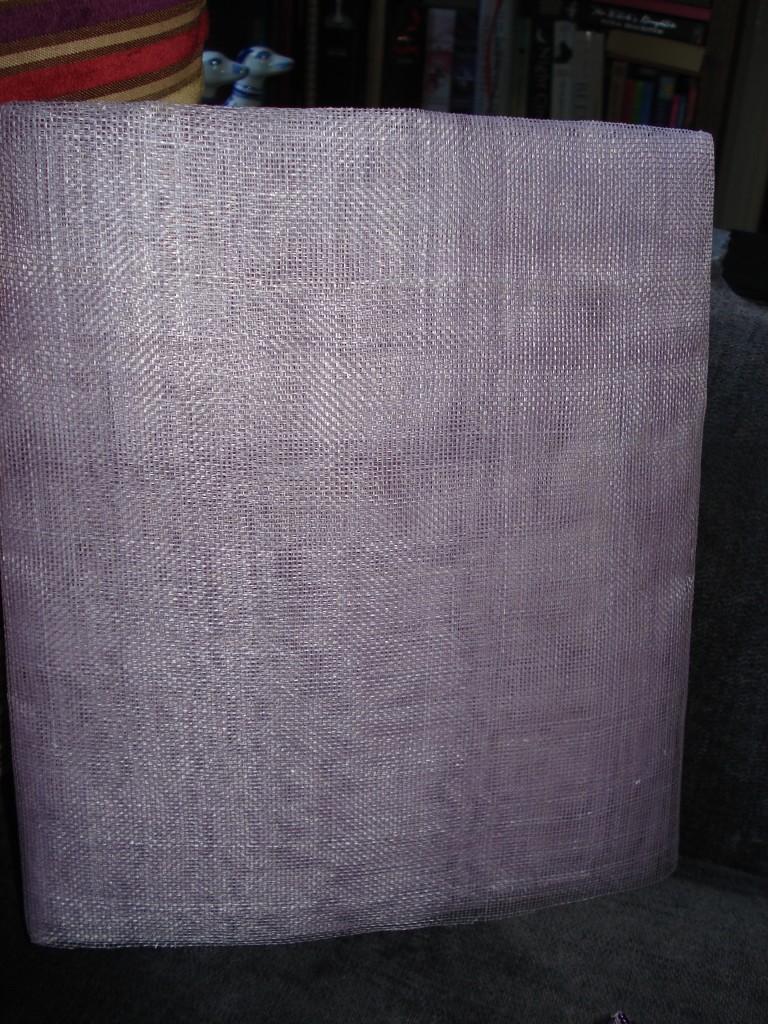 …had been transformed into this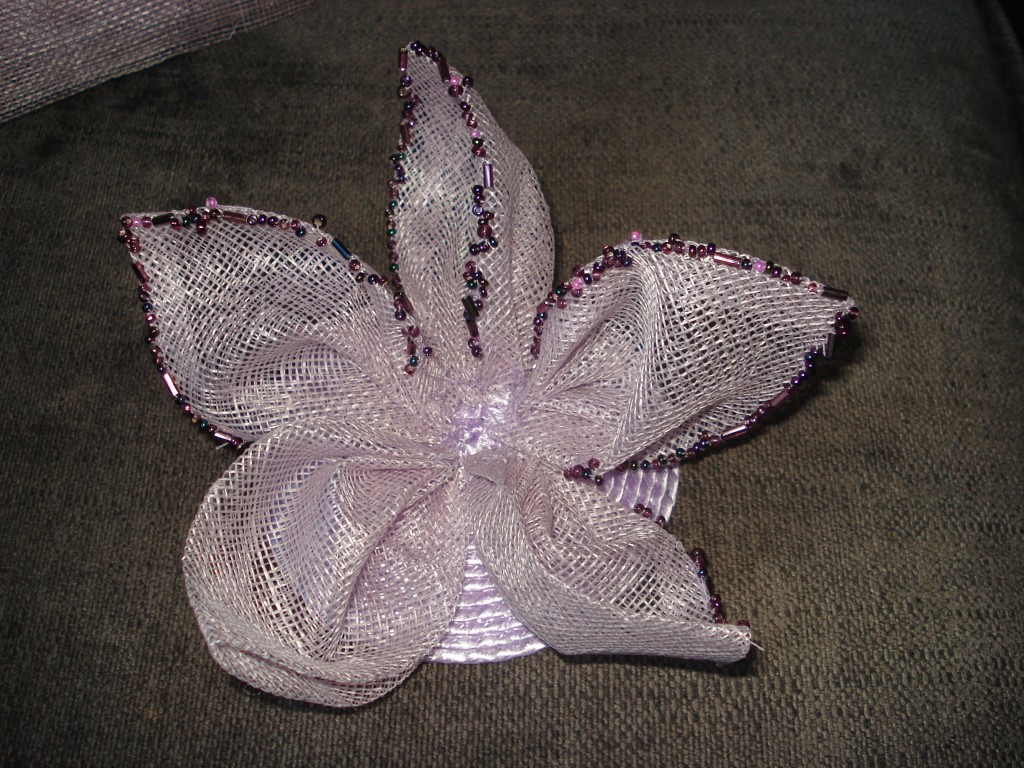 As you might expect it was the hand stitching on of all the seed beads that took the time.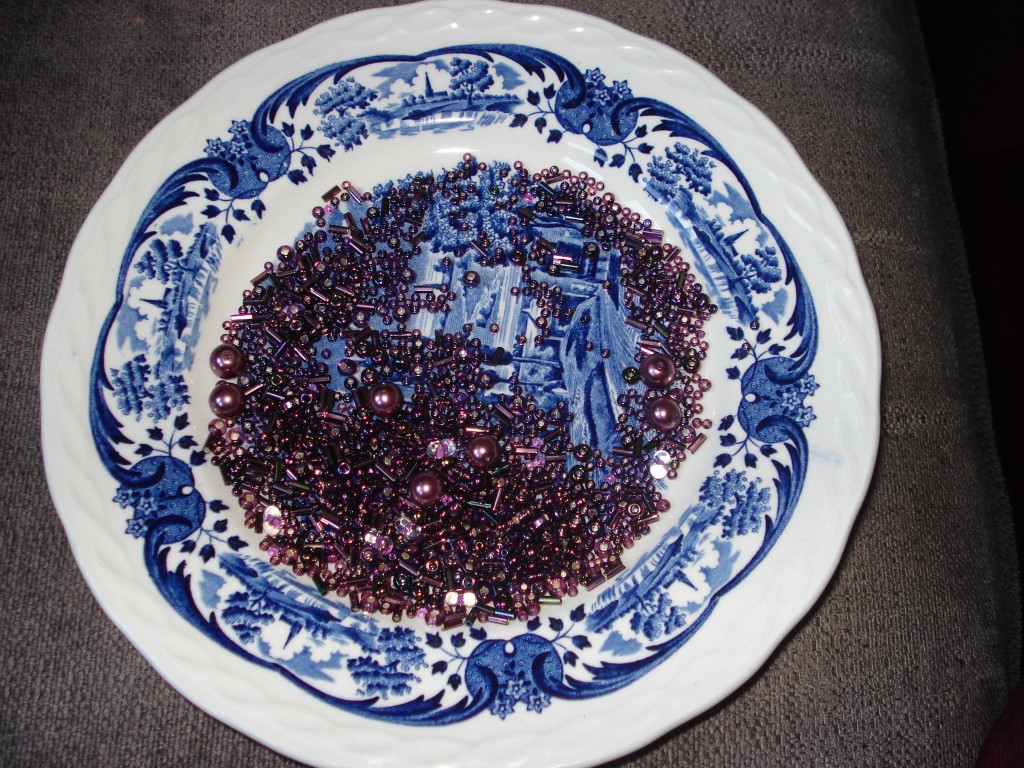 But actually they are the very same thing that makes the finished thing look so special (and different to anything you could buy in the shops).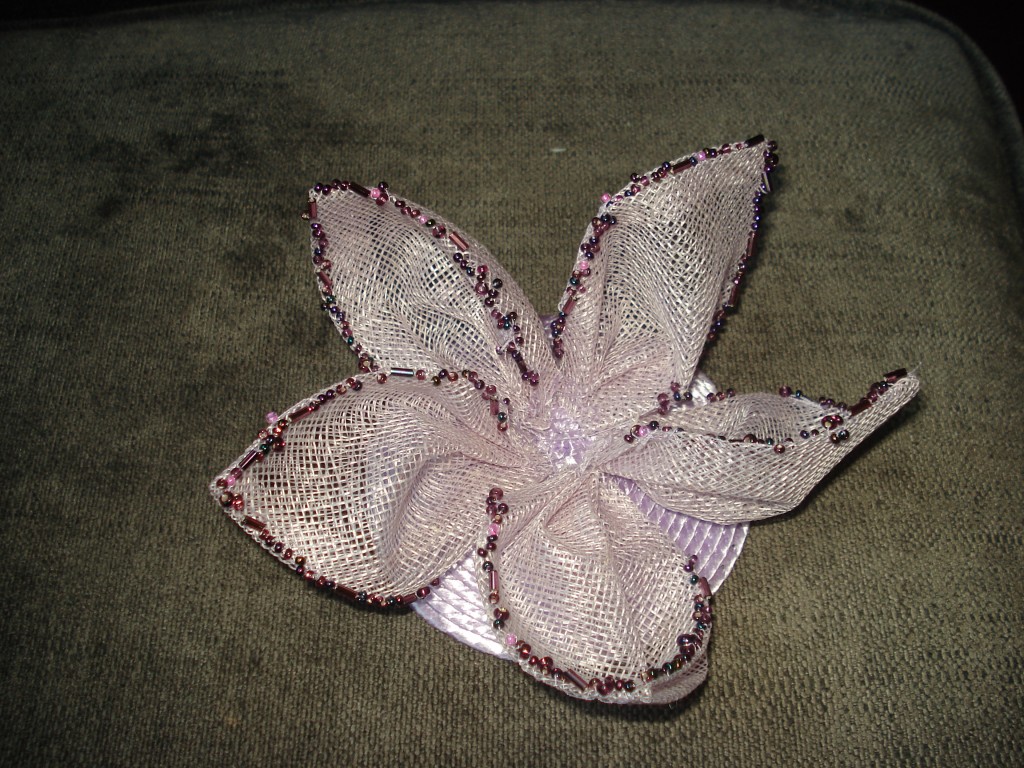 After the final bits of outer beading were done all that remained was to add the larger centre stamen like beads and it was finished.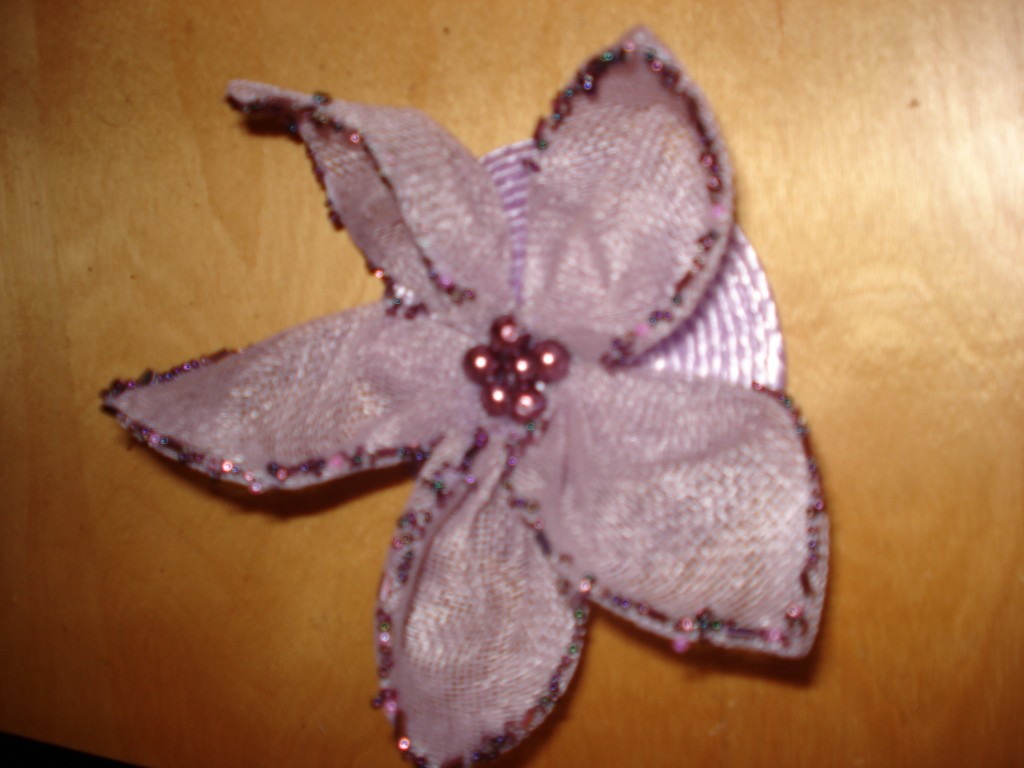 I hope nanna O.B likes it!